Are you looking for a $1500 gaming PC that can handle all the latest and greatest games at the highest settings? Well, look no further than our guide to the Best Gaming PC Under $1500! With this budget, you can build a powerful machine that will not only run games smoothly in 1440p resolution but even provide decent frame rates in 4K resolution.
Here are hardware picks for Best Gaming PC Under $1500:
Best $1500 Gaming PC Build
Last update on 2023-12-10
Therefore, whether you're into role-playing games, first-person shooters, or anything in between, our 1500 bucks custom gaming pc will deliver top-notch performance and stunning visuals even in 4K resolution. We will also tell you the gaming benchmarks of the PC we are building, so read till the end.
We have also covered similar builds:
Best Gaming PC Build Under $1500
These are our recommendations for the Best Gaming PC Under $1500:
Processor: AMD Ryzen 5 5600X
CPU Coolers: be quiet! Dark Rock Slim
Motherboard: MSI B550-A PRO Motherboard
RAM: CORSAIR Vengeance RGB RT 32GB (2x16GB) DDR4 3600 C16
Storage: Western Digital 1TB WD Blue SA510
Graphics Card: ASUS TUF Gaming GeForce RTX 4070 Ti OC Edition
Casing: Phanteks Eclipse P300A Mesh
Power Supply: Corsair RM650x Gold Fully Modular
AMD Ryzen 5 5600X
Best $1500 Gaming PC Build Processor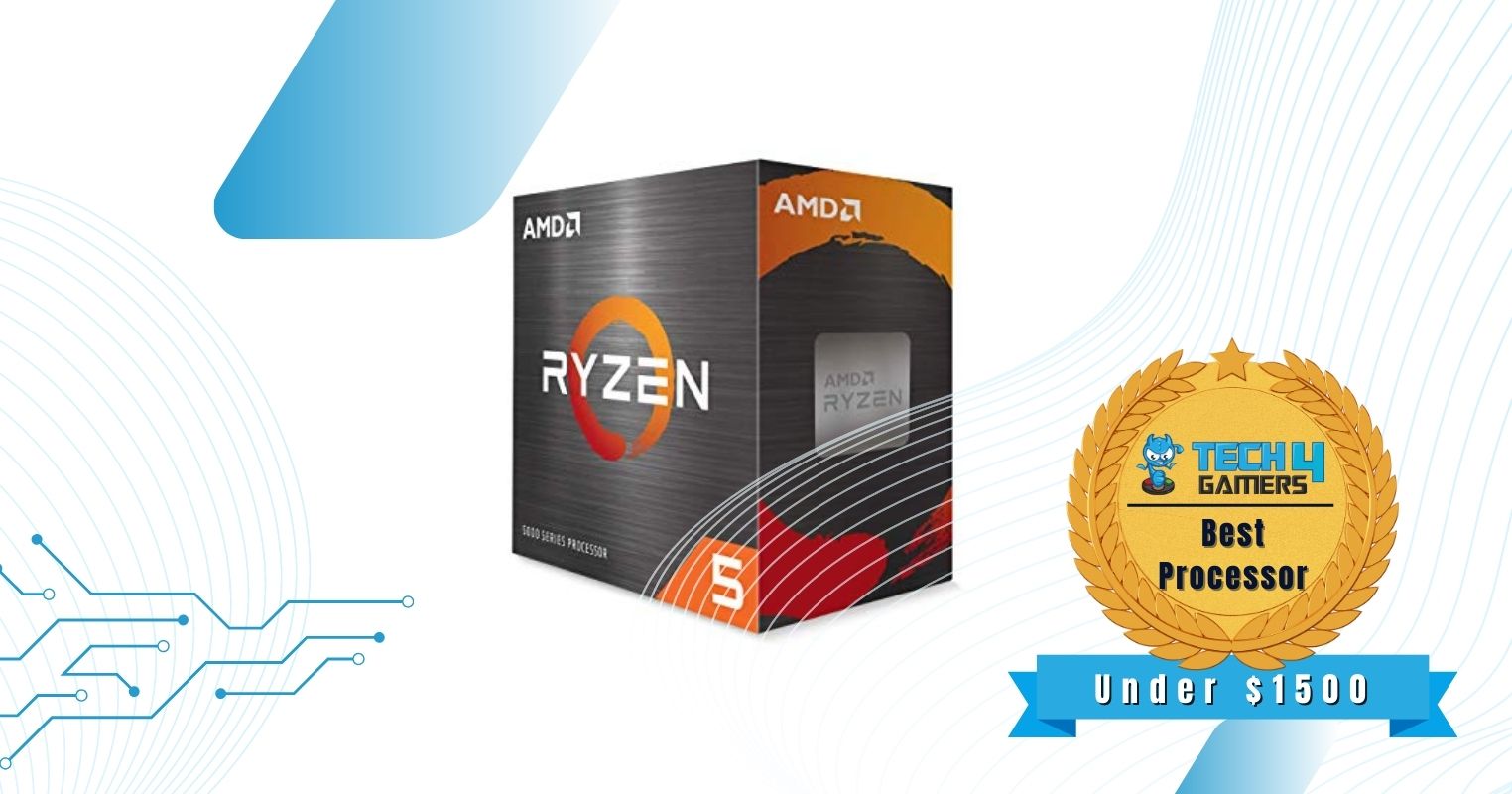 Socket: AM4 | Cores: 6 | Threads: 12 | Base Clock: 3.7GHz | Boost Clock: 4.6GHz | L2 Cache: 3MB | TDP: 65W
Let's start off our list with the CPU. It is hands down the most important component of any rig, and when it comes to building an extreme gaming PC for $1500, the AMD Ryzen 5 5600X should be your companion.
Packing 12 CPU threads and 6 CPU cores running at a base frequency of 3.7GHz that can be taken up to 4.6GHz, the AMD Ryzen 5 5600X offers the perfect performance that you would expect from a 4K gaming PC. In fact, in our Ryzen 5 5600X vs. Core i5-12600K comparison, the AMD processor was going head to head against its Intel counterpart.
We also pitched the Ryzen 5 5600X against its successor, the Ryzen 7 7600X, and the 5600X wasn't trailing too far behind, cementing its position as a powerful CPU to this day.
On top of that, it doesn't generate all that much heat either; with a TDP of 65W, you can get away with using an affordable CPU cooler for this processor. If you don't know what all of these figures mean and how much importance a processor holds, then read our guide on What Is A CPU? as it will answer all of your questions.
Overall, the Ryzen 5 5600X offers quite a good price-to-performance ratio. All you have to do is pair it with a solid GPU, and you will have yourself a 4K gaming PC.
Also Read: How To Buy A CPU
be quiet! Dark Rock Slim
Best $1500 Gaming PC Build CPU Cooler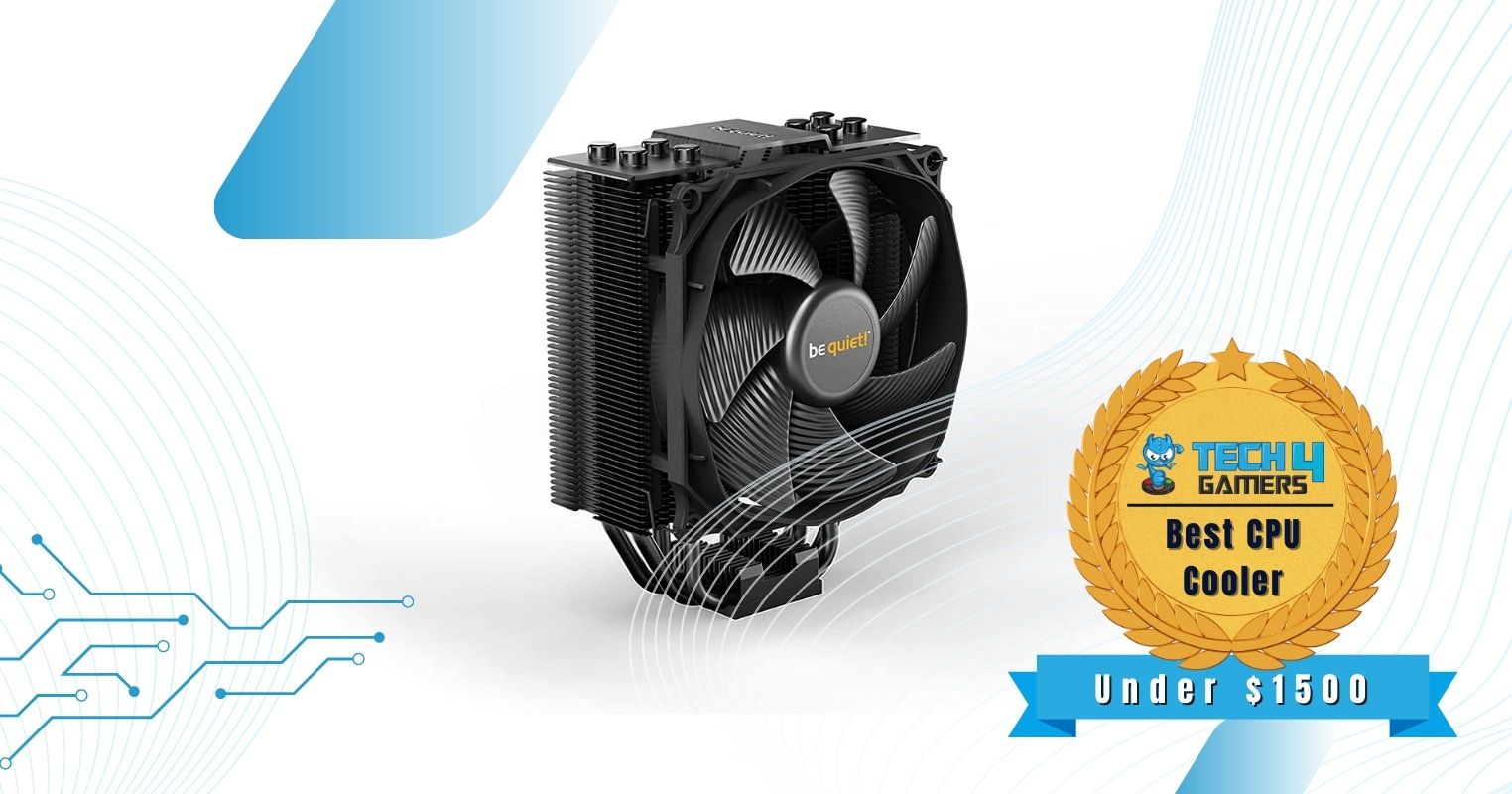 Heatsink: Single Tower | TDP: 180W | Noise Level: 23.6 dbA @ 100% RPM | Number of Heatpipes: 4 | Dimensions: 47x127x159mm | RGB: No
Consider heat as the enemy of your gaming PC. Hence, if you don't use proper cooling solutions, then you will not achieve the high-end performance you hope for. Thankfully, the Ryzen 5 5600X is quite thermally efficient, so you don't have to use top-of-the-line coolers for it.
With a no-nonsense cooler like the be quiet! Dark Rock Slim, you can expect your $1500 gaming rig to run efficiently without any risks of overheating. The cooler uses a single tower heatsink and comes with a Silent Wings 3 120mm PWM fan. If you hate noise, then you're in luck because even at 100% RPM, the max noise output will be around 23.6 dBA.
As far as the cooling performance is concerned, the Dark Rock Slim is perfect for your build. That's because the cooler has a TDP of 180W, whereas our CPU has a TDP of 65W, so this cooler is more than enough for the Ryzen 5 5600X. In fact, you can even feed the CPU with more power and overclock it without any worries of overheating.
Why did we call the Dark Rock Slim a no-nonsense cooler? Well, that's because it cuts down on all the flashy bells and whistles like RGB lightning that many coolers come with. Instead, it focuses on sheer performance while staying as affordable as possible.
Therefore, no matter which game you play at the highest possible settings, with the Dark Rock Slim, you can rest assured that your CPU will never overheat.
Also Read: How To Buy A CPU Cooler
MSI B550-A PRO
Best $1500 Gaming PC Build Motherboard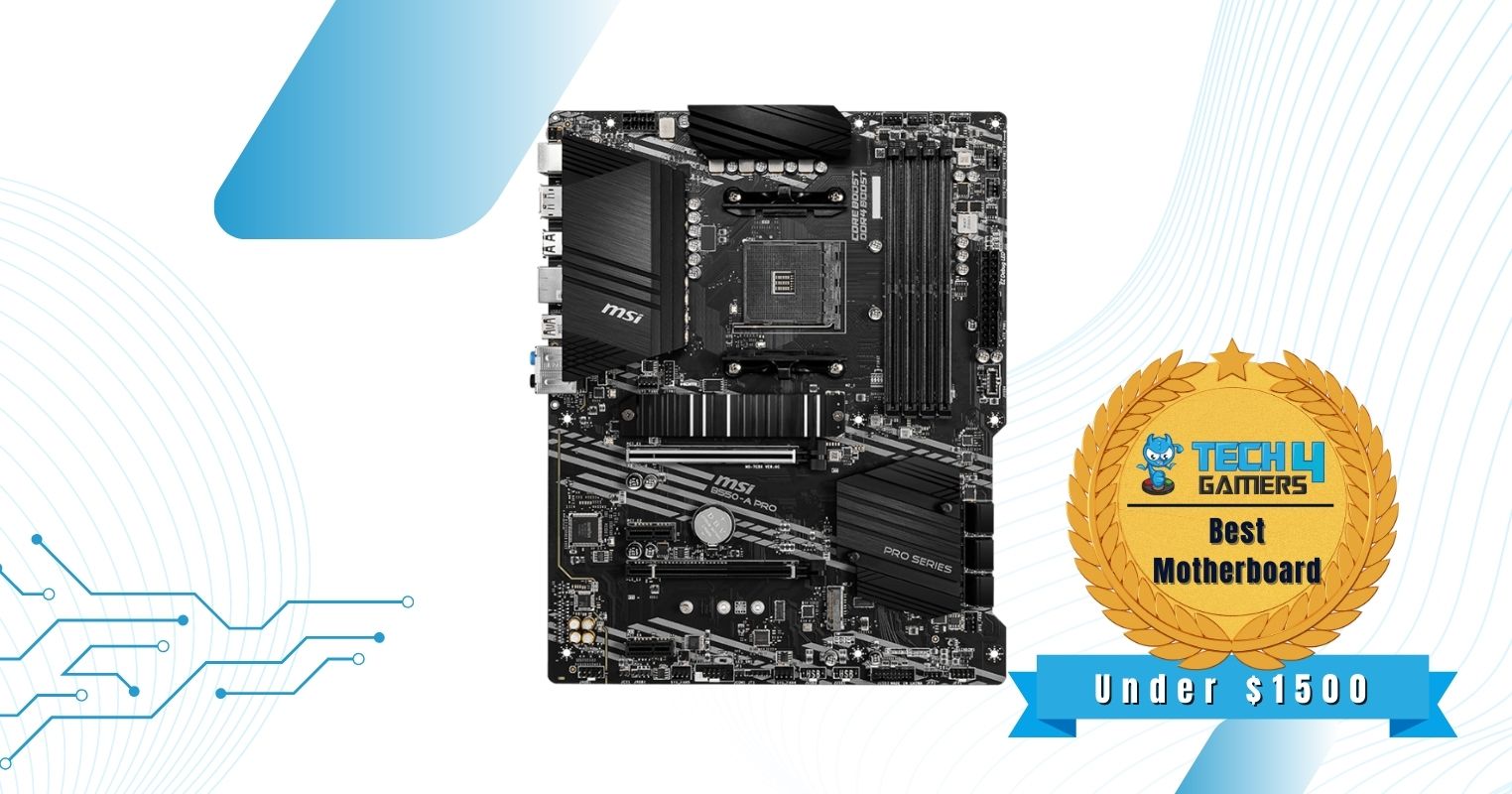 Chipset: B550 | VRM: 10+2+1 | USB Ports: 8x Rear, 7x Front | Video Outputs: 1x HDMI, 1x DisplayPort | Storage: 2x M.2, 6x SATA 6Gb/s
Next up, we have the motherboard, and you cannot go wrong with it. It is such an important part that it can make or break your PC's performance. Therefore, we recommend one of the Best B550 Motherboards, the MSI B550-A PRO.
Being the winner of the Best Budget B550 Motherboard category, you can expect the MSI B550-A PRO to be one of the best bang-for-the-buck motherboards out there. However, despite being aimed at the budget segment, the MSI B550-A PRO packs quite some performance.
First off, it has a VRM structure of 10+2+1 phases, meaning that the Ryzen 5 5600X, along with the rest of the components, will get a smooth and stable flow of power. In addition to that, the VRM is covered by a massive heatsink with high-quality 7W/mK Thermal Pads inbetween to keep the MOSFETs cool.
For Higher Budget: Best Gaming PC Under $2000
You also get 2x M.2 Slots and 6x SATA 6Gb/s Ports. Therefore, the storage options are plenty. Furthermore, the M.2 slots are covered with M.2 SHIELD FROZR, so your SSD will operate at optimal temperature even under prolonged operations.
As far as the ports are concerned, the MSI B550-A PRO comes with 8X Rear USB ports and 7x Front USB ports; these ports include 2x Type-C ports as well, giving you lots of connectivity options. If for some reason, you don't find these numbers adequate, then you can always add more USB ports to your PC.
All things considered, the MSI B550-A PRO is perfect for the $1500 gaming PC we are building. 4x DIMM slots that support up to 128GB of DDR4 memory, great storage selection, low price-point, and everything else combined make it the best choice for your 4K build.
As you can see, there are many factors to consider when buying a motherboard. Therefore, we have covered a thorough guide on the 11 Things To Consider Before Buying A Motherboard.
CORSAIR Vengeance RGB RT 32GB (2x16GB) DDR4 3600 C16
Best $1500 Gaming PC Build RAM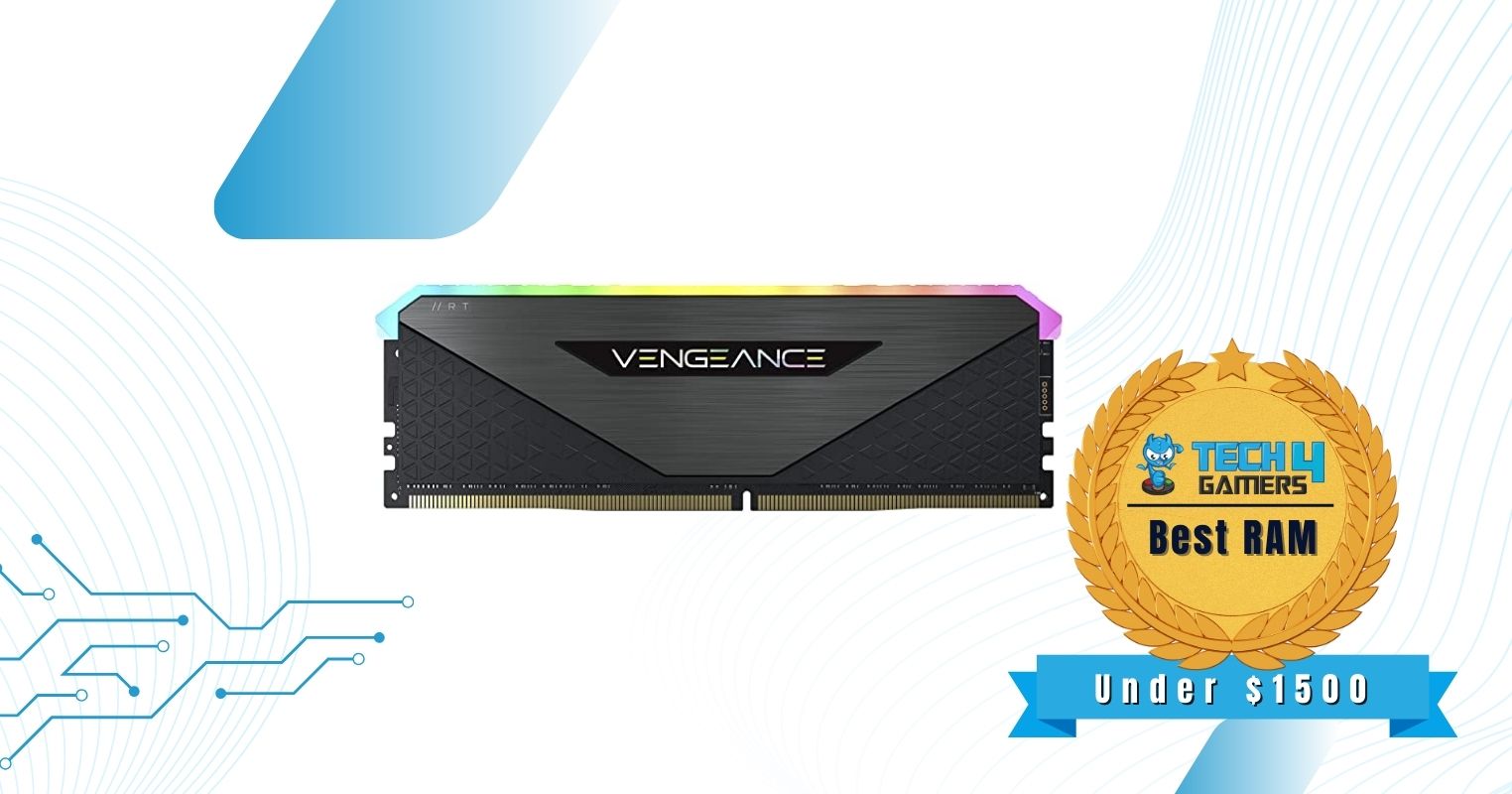 Memory: DDR4 | Capacity: 32GB (2x16GB) | Frequency: 3600MHz | CAS Latency: 16 | Input Voltage: 1.35V | RGB: Yes
For the RAM, we present to you the 32GB magnificence, the CORSAIR Vengeance RGB RT. Since we are building an extreme PC gaming build for $1500, the RAM has to be top-notch to keep up with the powerful components we are selecting.
As far as performance goes, the CORSAIR Vengeance RGB RT has got your back, as the RAM can run at a frequency of up to 3600MHz without any manual overclocking. Plus, its latency is also quite low at 16-20-20-38. Combine these two figures with the 32GB capacity, and it makes sense to call this RAM top-notch.
Also Read: How To Overclock RAM
For a DDR4 RAM, it is also quite stable as its input voltage is 1.35V, giving you ample headroom for manual overclocking if you want even more performance. To keep the memory chips cool, CORSAIR has used an anodized aluminum heat spreader which does a great job of bringing down the temperatures.
The icing on the cake is that the RAM stick is topped with a beautiful RGB light bar that goes from one end to another, and you can customize it according to your liking using the iCUE software.
To sum up, the CORSAIR Vengeance RGB RT is the perfect choice for our build. It packs a powerful punch, has good value for money, and also comes with RGB.
Also Read: How To Buy RAM
Western Digital 1TB WD Blue SA510
Best $1500 Gaming PC Build Storage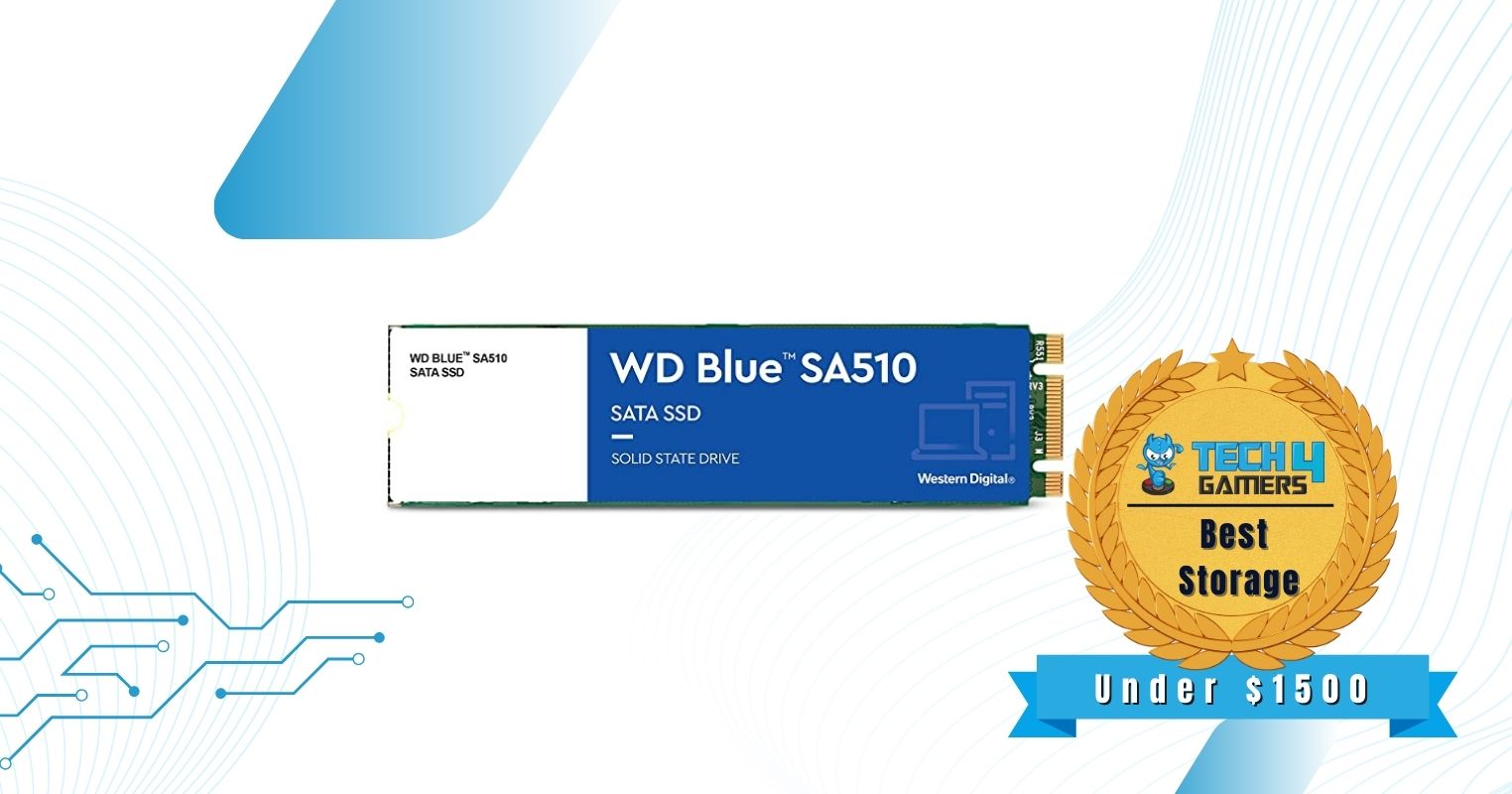 Capacity: 1TB | Interface: SATA III | Dimensions (LxWxH): 3.94″ x 2.75″ x 0.28″ | Sequential Read Performance: 560MB/s | Sequential Write Performance: 520MB/s
Since your aim is to build the best gaming PC for $1500, you will obviously be downloading a ton of games in it. Well, for the storage, we recommend you the Western Digital 1TB WD Blue SA510.
With its 1TB of storage, you have plenty of room to install all your favorite games. Plus, since this SSD has a read and write speed of 560MB/s and 520MB/s respectively, you can expect it to be pretty quick.
So, with the Western Digital 1TB WD Blue SA510, you can say goodbye to the long loading times and jump into your games without wasting a second. For the price, it is the best SSD for a gaming pc under $1500, and you should go for it without any questions.
ASUS TUF Gaming GeForce RTX 4070 Ti OC Edition
Best $1500 Gaming PC Build Graphics Card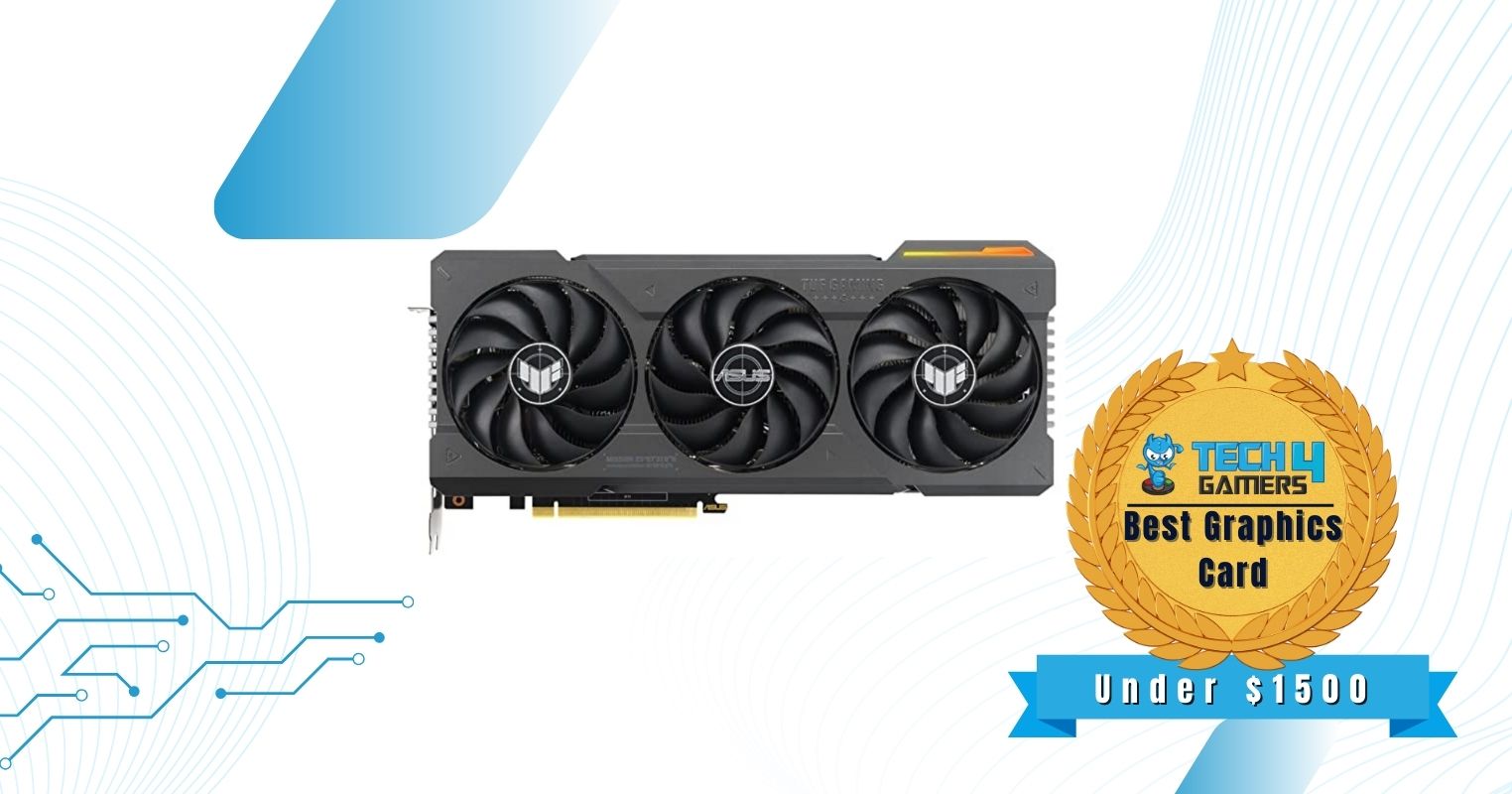 VRAM: 12GB GDDR6X | Clock: 2760MHz, 2730MHz (OC Mode, Default Mode) | Memory Speed: 21Gbps | Dimensions: 305 x 138 x 65 mm | Slot Size: 3.25 Slot | Power Connector: 1x 16-pin | RGB: Yes
Now comes the soul of your 4K gaming PC, the graphics card, and for that, there is no better option than the ASUS TUF Gaming GeForce RTX 4070 Ti OC Edition, which is also the winner of the Best Overall RTX 4070 Ti category in our Best RTX 4070 Ti Graphics Cards guide.
This variant of the RTX 4070 Ti is perfect for the machine we are building. With its clock speed of up to 2760MHz in the OC Mode, you can expect the 7680 CUDA Cores to perform better than ever. On top of that, the card features 12GB of GDDR6X memory with a speed of 12GBps.
You might not realize how powerful all of these features make the RTX 4070 Ti. So, to put things into perspective, we compared the RTX 4070 Ti vs RTX 3090, that is, the previous-gen NVIDIA flagship, against the current-gen budget option, and the gaming benchmarks proved how powerful the RTX 4070 Ti truly is.
Throughout the gaming benchmarks, the RTX 4070 Ti outperformed the RTX 3090 with about 12% more FPS. Not only that, but it also stayed 19% more power efficient and 1°C cooler than the previous-gen flagship GPU.
If you are a fan of aesthetics, then the ASUS TUF Gaming GeForce RTX 4070 Ti will not let you down, as it features a sleek metal exoskeleton along with subtle RGB lightning at the top.
In short, the ASUS TUF Gaming GeForce RTX 4070 Ti is the perfect graphics card for a custom gaming pc for 1500 dollars. It packs phenomenal performance, comes with three large fans and a great thermal solution to stay cool, looks great, and offers a good price-to-performance ratio.
Also Read: How To Buy A Graphics Card
Phanteks Eclipse P300A Mesh
Best $1500 Gaming PC Build Case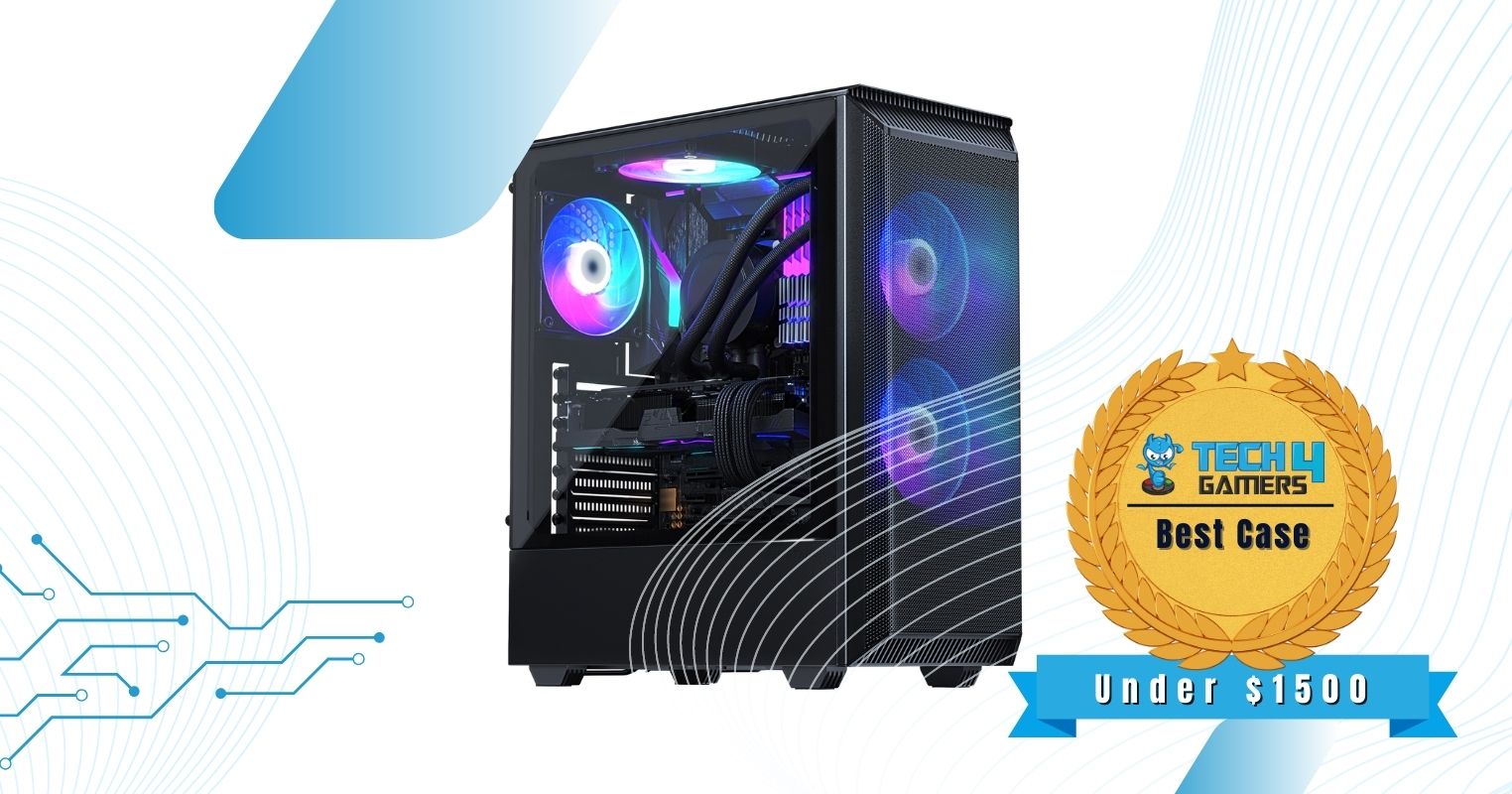 You're gonna need a chassis to put all of these components in, and when it comes to choosing a good PC case, you need to opt for one that promotes excellent airflow, looks good, and has ample room for your build. Well, the Phanteks Eclipse P300A Mesh checks off all features, and it also comes right under your budget.
Being a mid-tower case, you won't face any troubles regarding clearance, nor will you face any difficulties in building your rig in this case. To promote good airflow, Phanteks has used a mesh design for the front panel so your case can take fresh air from the front and send it to the components.
The mesh panel has a dust filter to ensure that no dust enters the case and accumulates on the PC parts. After a few months of use, if you think the filter is getting dirty, you can simply take out the front panel and clean it without any hassles.
Since the Eclipse P300A Mesh supports ATX Motherboards, you can rest assured that you will have no issues installing the MSI B550-A PRO or the ASUS TUF Gaming GeForce RTX 4070 Ti OC Edition.
Cooling-wise, you can equip the front panel with 2x 140mm or 2x 120mm fans. Similarly, the back panel supports 1x 120mm, and the top panel supports 1x 120mm or 1x 140mm fan. In the box, you will find a 120 mm Black Case Fan. However, you will have to buy the rest of the fans yourself, which isn't too bad, as a few 120mm fans won't break your wallet.
Also Read: Push vs Pull vs Push-Pull Radiator Configuration
The side panel is made from tempered glass, giving you a beautiful look inside your PC. Plus, since many components like the RAM and the GPU support RGB, the PC will look quite beautiful in this casing.
Overall, the Phanteks Eclipse P300A Mesh is a great casing choice that stands apart from its competition due to its perfect mix of features and price.
Also Read: How To Buy A PC Case
Corsair RM650x Gold Fully Modular
Best $1500 Gaming PC Build Power Supply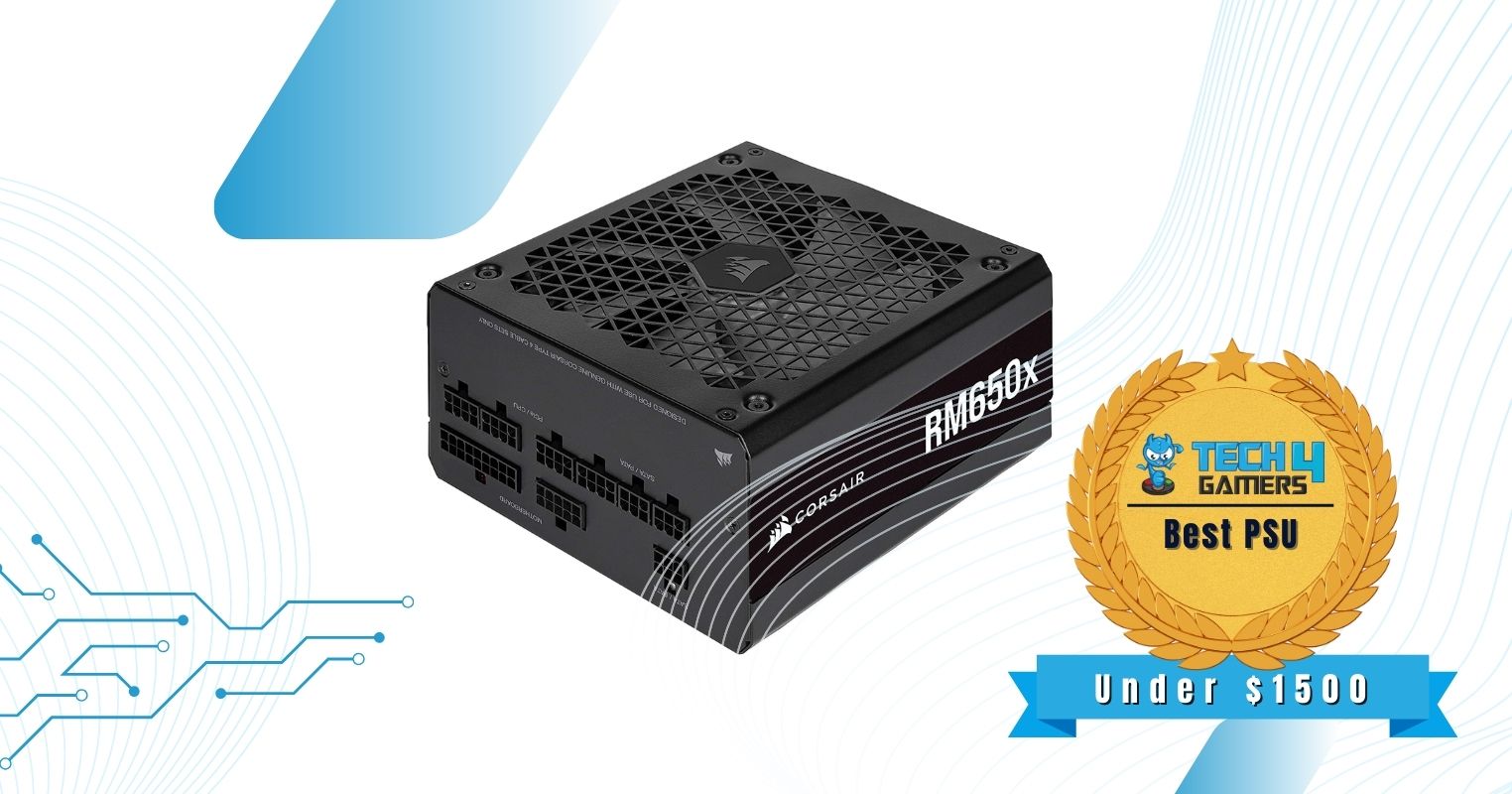 Total Output: 650W | Efficiency: 80 Plus Gold | Weight: 1.525 Kg
Last but not least, let's talk about the power supply unit. It's a rookie mistake to overlook the PSU because, in reality, it should be paid the most attention. Of all the components you can cheap out on, the PSU should be the last, as a poor-quality power supply can completely ruin your build.
Therefore, to power our $1500 gaming PC, we had to go with a PSU from a renowned manufacturer that is known for its high-quality products, and that's none other than the Corsair RM650x Gold Fully Modular.
With a power output of 650W, the RM650x is perfect to go along with the RTX 4070 Ti, Ryzen 5 5600X, and the MSI B550-A PRO we have selected. On top of that, since the PSU is rated for 80 Plus Gold, its power delivery is more than 90% efficient, so you don't have to worry about energy consumption, high temperatures, and noise.
Speaking of noise, the fans of the RM650x only spin under high loads, meaning that they will stay still when the PSU isn't operating at its max to keep the noise levels low. Another great thing about the Corsair RM650x Gold is that it's a Fully Modular PSU. Therefore, you can disconnect the cables your rig doesn't use, making it easier to manage cables.
All things considered, backed by its ten-year warranty, the Corsair RM650x Gold Fully Modular is a promising PSU that is capable of powering up the 4K gaming PC we are building. It not only has enough power wattage to support our components, but it also uses high-quality capacitors to ensure reliability for the years to come.
How We Test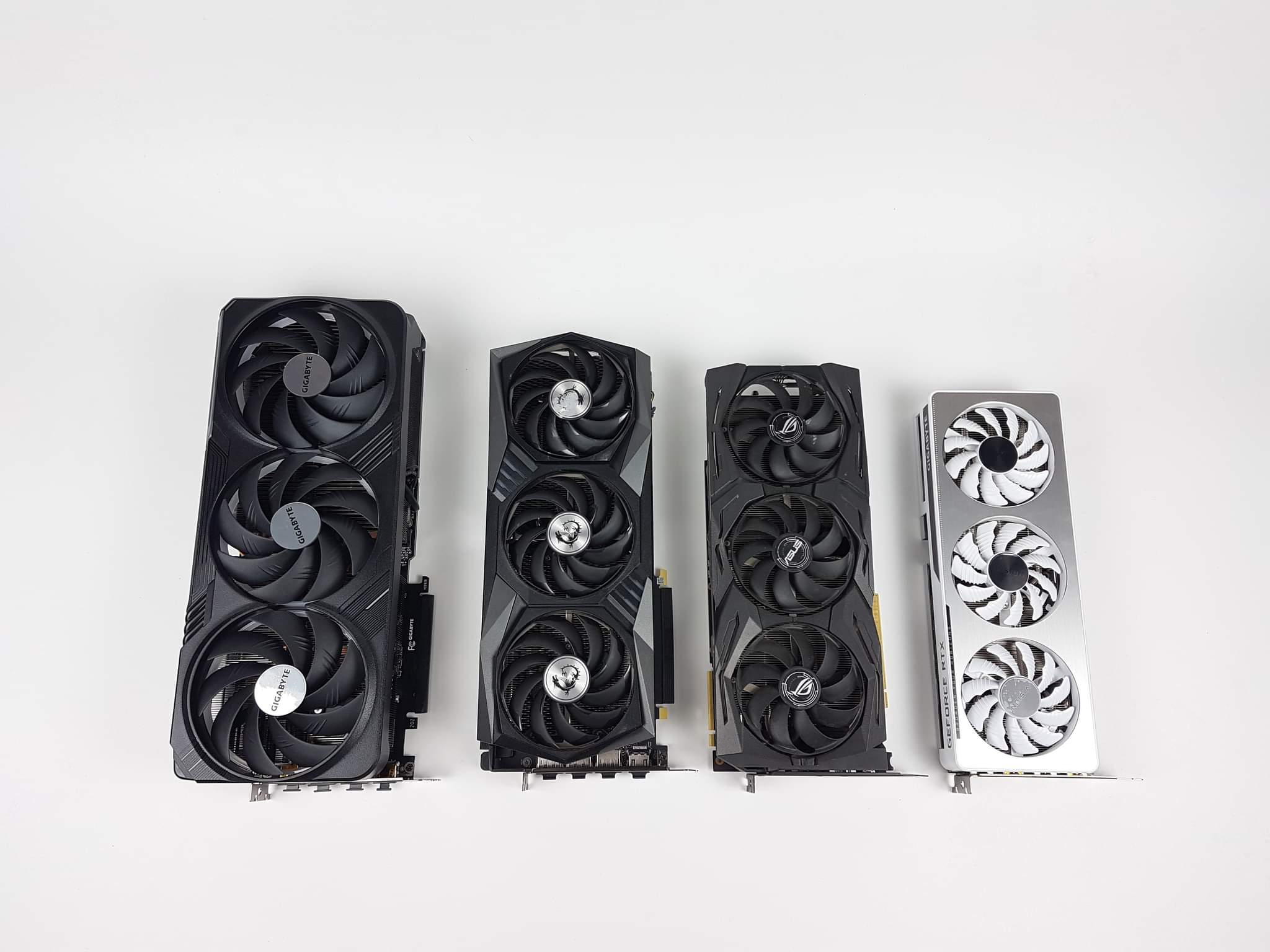 Now that you know the entire Best Gaming PC Under $1500, its time to look at certain factors. To start off, whether it's a graphics card, processor, or an entire gaming PC build, whenever we recommend something, we test the component thoroughly and paint an unbiased picture of it for our readers to see and make a sound decision.
Therefore, Tech4Gamers has outlined specific criteria that must be followed when testing different components. If you want to learn more about it, then be sure to read the following:
Gaming Benchmarks
Similarly, when we call the $1500 custom gaming PC capable of running all games at 1440p with the max settings and even some games at 4K resolution with playable FPS, then we really mean it.
We tested the rig in various games, and just as we said, the PC is running all the games at 1440p max settings without any hiccups. Take a look at the average FPS: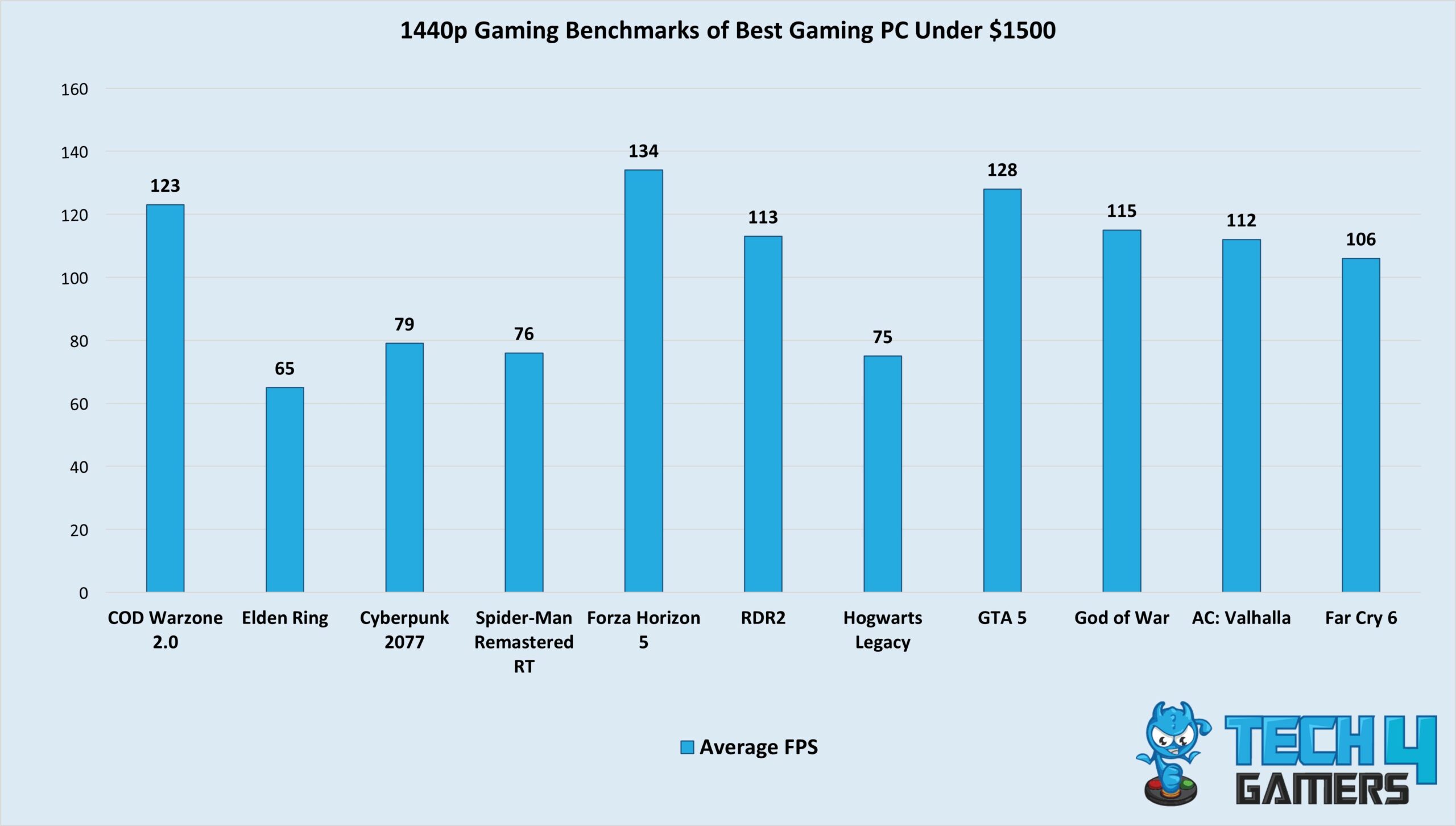 As you can see, our extreme gaming PC has no issues running AAA titles with great FPS. Therefore, you can expect some great game time from this rig.
Also Read: Gaming PC Benchmarks (How To Benchmark Gaming PC)
Monitor, Peripherals, and Other Expenses
Now that you know what are the best parts for a gaming pc for under $1500, you might also need a monitor, mouse, keyboard, headphones, and other stuff like Windows OS.
For the monitor, we recommend you go with a 120Hz panel with a good response time. Similarly, for the peripherals, you can go through our guides and see which mouse, keyboard, and headphones fit your preference the best.
There's no need to overspend on the peripherals. If you think your old peripherals are good to go in this rig, then you should stay with them. As far as Windows is concerned, it's not gonna break your wallet. In fact, you can find a Windows 11 for rather cheap. Not only that, but if your old rig already has Windows working, then you can use that license and skip this expense.
Also Read: How To Update Windows
How To Plan The Best $1500 Gaming PC
Before you begin to build a gaming PC, there are a few factors that you must always go through. We have covered these factors in much more detail in our guide on How to Build a Gaming PC.
Budget
Regardless of how much your budget is, you need to keep in mind that you must never overspend on any component. Whether it is the graphics card or just RGB strips, don't even go more than your budget.
That's because if your budget is tight, then you will have to cheap out on other components, which will badly affect your overall gaming PC. For more information, read our guide on How Much Does It Cost to Build A PC.
Upgradability
One of the best things about custom gaming PCs is that they are very upgradeable. Therefore, when planning a PC, always select the parts that are most compatible with each other and offers the best upgradability. This way, swapping out the components for better ones in the future will not be difficult.
Performance
Obviously, you need to scrutinize all the components you're planning to get based on the performance they offer. Make sure that the PC will not suffer from any bottlenecks, as that can affect the performance a lot.
For instance, the gaming PC we have built above uses compatible parts. Therefore, it will not suffer from bottlenecks at all. However, when you're buying parts on your own, then pay attention to compatibility because just buying the wrong motherboard can also bottleneck your RAM, GPU, and CPU.
Looks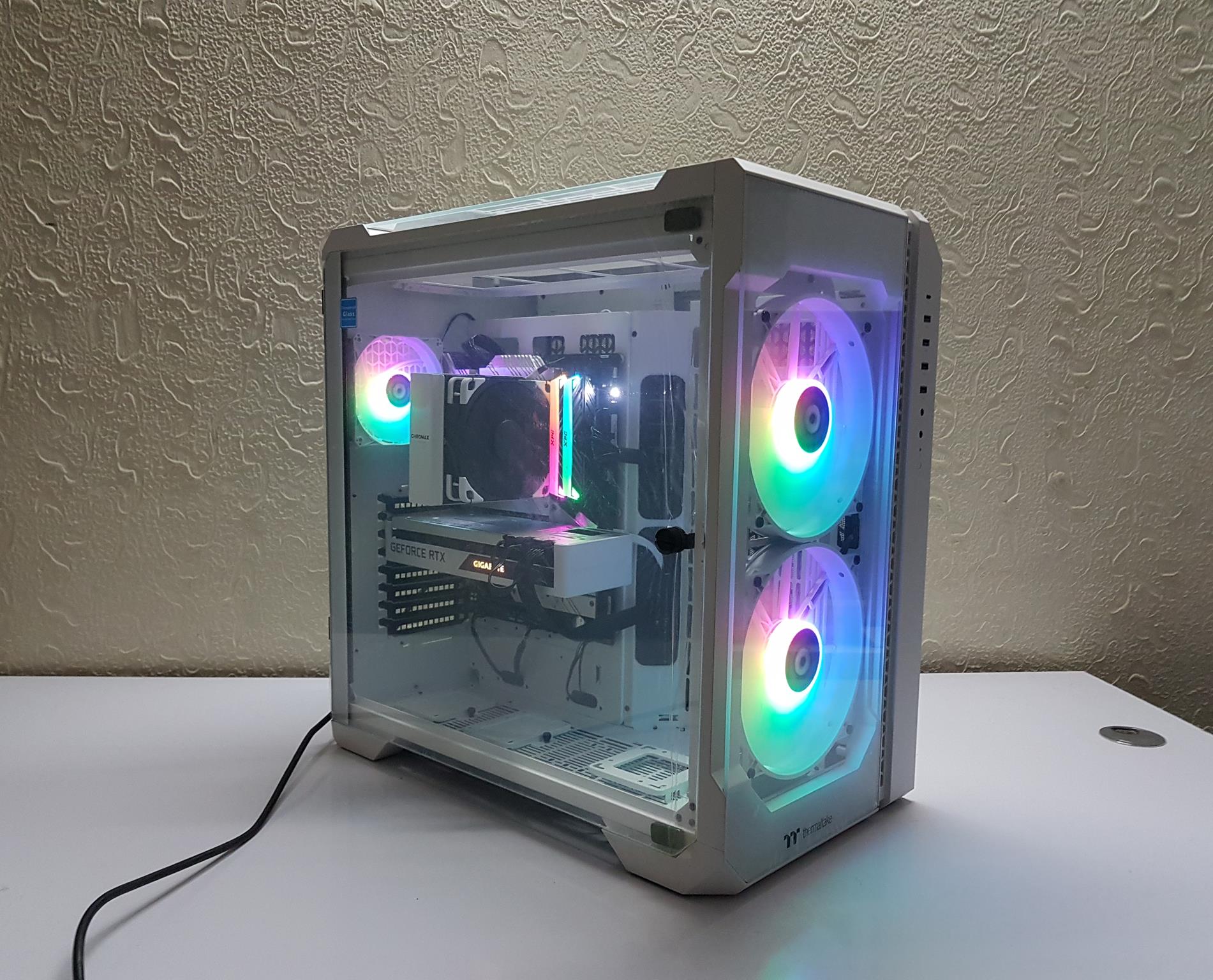 This factor isn't as essential as others. However, many gamers prioritize the visual appeal of their gaming PCs a lot as they wish to show it off to their friends. Therefore, if you also want your PC to look as beautiful as possible, then you need to go with RGB components or other themed components like White CPU Coolers and White PC Chassis.
It should be mentioned here that the aesthetics come at a price, and the more RGB you aim for, the more you will have to spend.
Overclocking Potential
Overclocking is a great way of getting more than rated performance out of your PC. Hence, if you think you need even more FPS, then you can go down the overclocking route, where you have to manually fine-tune the configuration of your system to get the highest stable performance.
For your PC to have good overclocking potential, its motherboard, and GPU must be equipped with a high-quality VRM. Not only that, but the rig must also use a top-tier PSU and lots of cooling solutions to keep the thermals low.
Also Read: Best GPU Overclocking Software
Custom Built or Prebuilt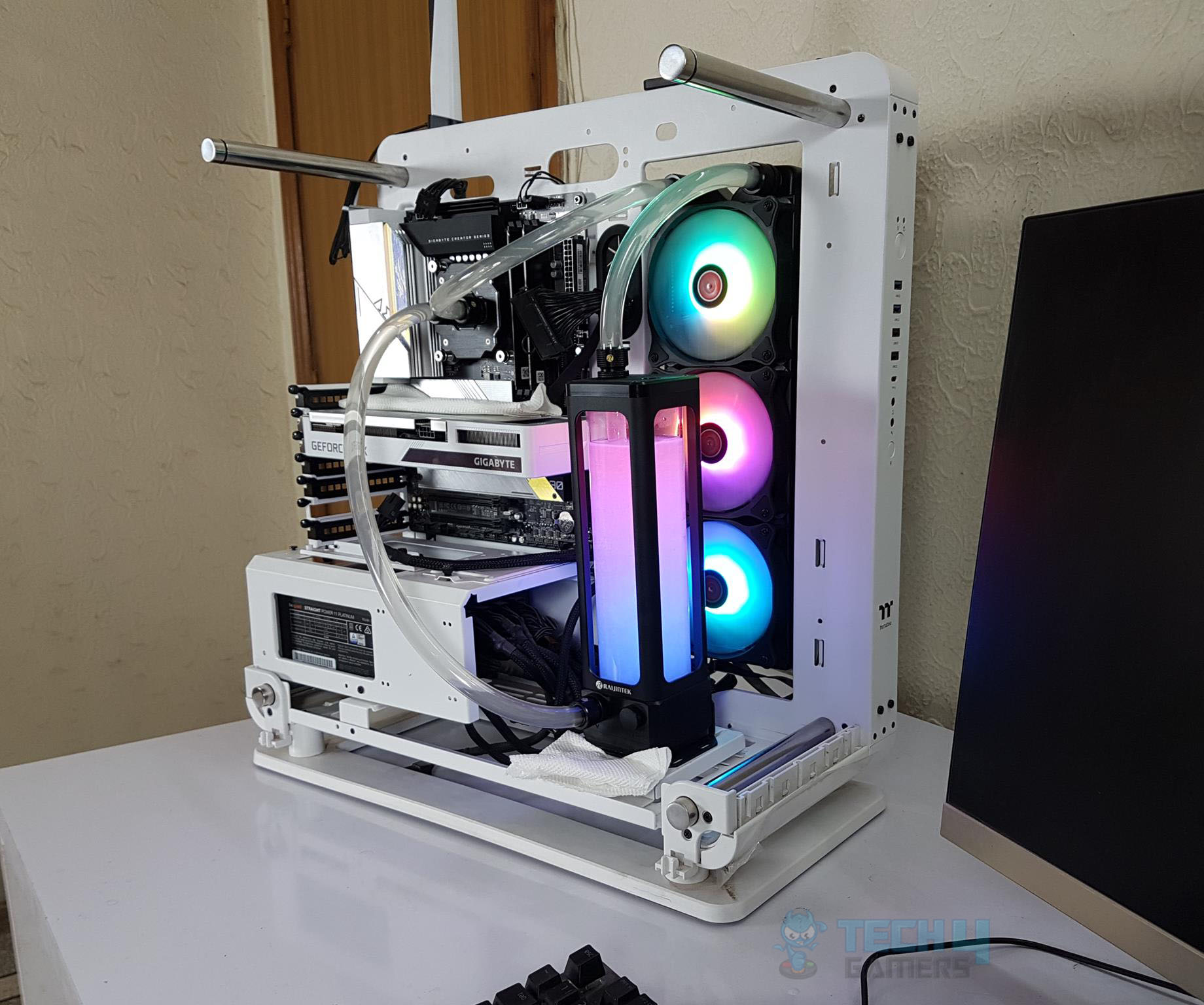 When planning to build a PC, you need to also figure out whether you want to custom-build your own PC or purchase a prebuilt one.
Basically, if you have the time, a little bit of technical knowledge, and want to save a few bucks, then go with you should build your own PC. They are quite fun to build, and you will definitely love the experience.
Also Read: How Long Does it Take to Build A PC?
On the other hand, if you don't have much time and want a PC without any hassles, then purchase a prebuilt PC. It may cost you a bit more, but you will save yourself a bunch of time.
Tools Required
If you plan to build your own $1500 gaming rig, then make sure you have the following tools:
Zip Ties
Thermal Paste
Knife
Hex Nut Driver
A magnetic screw tray or magnetic mat (to stay organized)
Anti-Static Mat or Anti-Static Wrist Band
Phillips Screwdriver (Number #1)
Phillips Screwdriver (Number #2)
Standard Flathead Screwdriver
A Few Tips For Beginners
If you're a beginner and this is your first PC-building experience, then make sure to:
Always build the computer on a suitable surface: Uneven ground can make it difficult to plug in fragile components. Similarly, a metallic surface poses the risk of damaging electrical components.
Always ground yourself: Make sure you have grounded yourself by wearing an anti-static band or by working on an anti-static mat. This way, you will not transfer static electricity to the components and risk damaging them.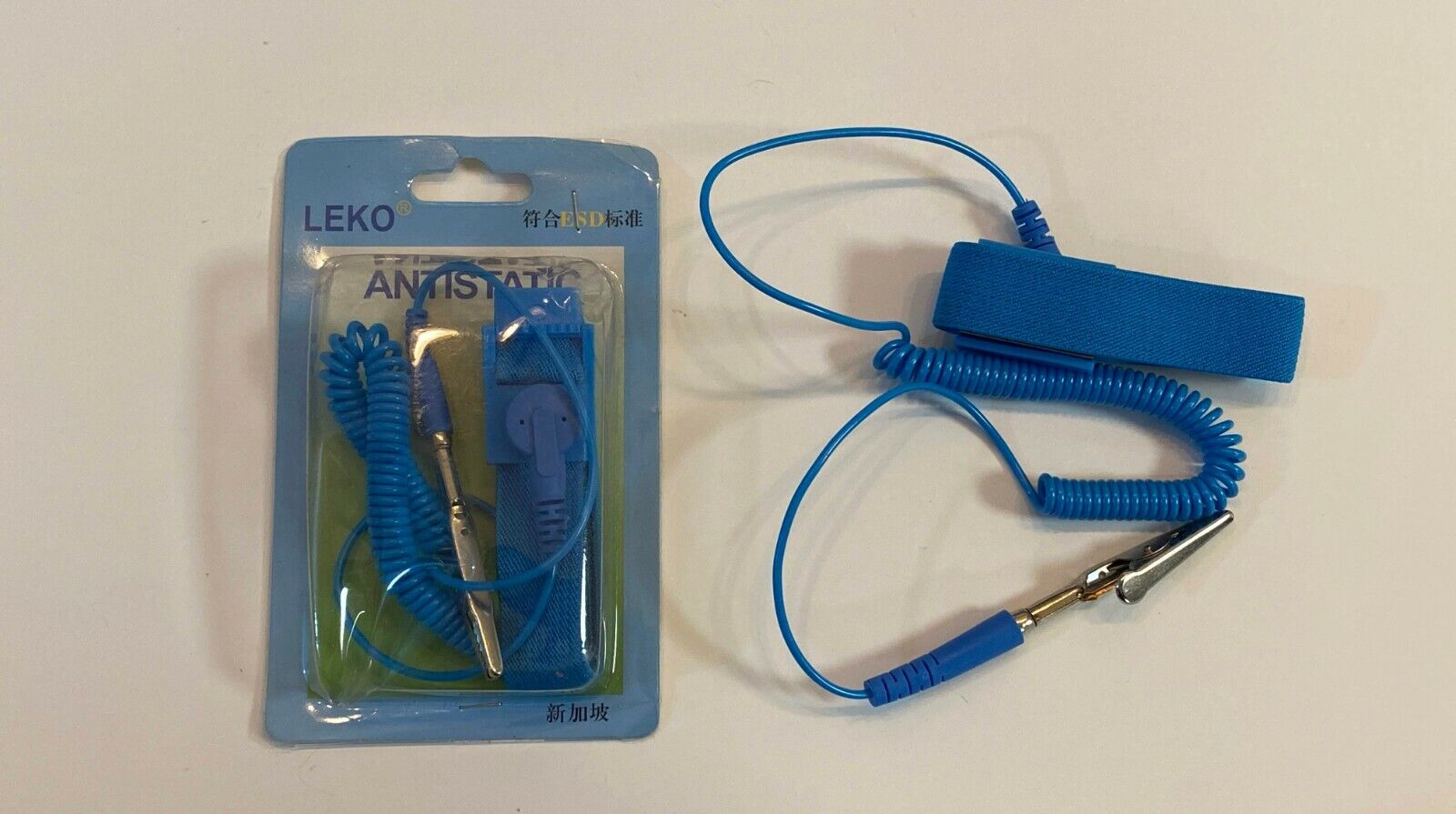 Plug in everything correctly and gently: When assembling your rig, you need to stay as gentle as possible. Always keep in mind that these components are quite expensive and fragile, so by using any extra force, you might damage them. Furthermore, make sure every component and cable is seated in its position correctly.
Apply the correct amount of thermal paste: Once you have installed the CPU, you need to apply thermal paste to it. Make sure the amount of thermal paste you use is equal to the size of a grain of rice. If you use too much thermal paste or too little, then your CPU will overheat.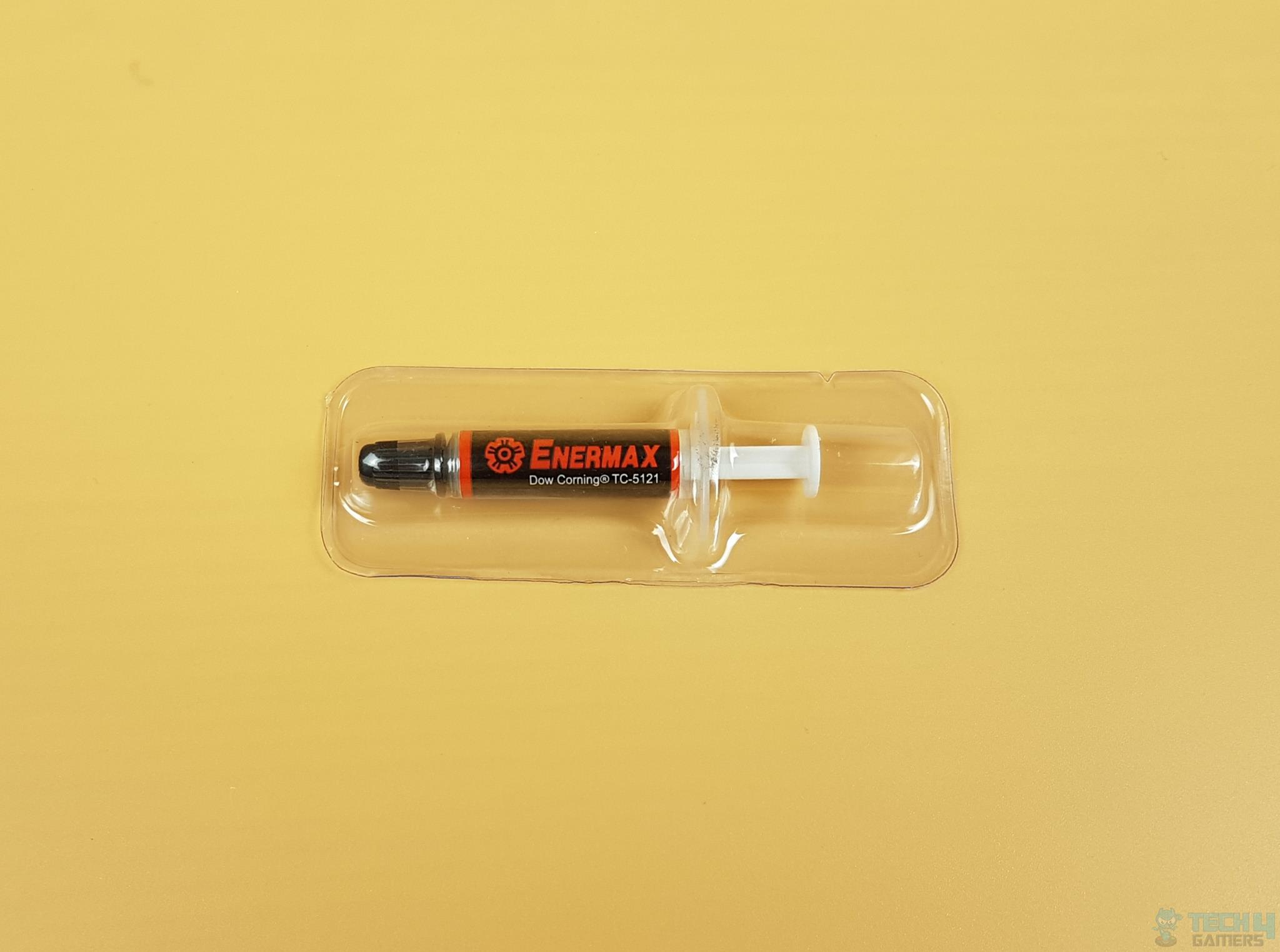 Correct fan configuration: Having the right airflow is important for the PC's thermal performance. Because otherwise, many of your expensive components will suffer from performance issues. Not only that, but constant overheating can also reduce your motherboard's lifespan. Therefore, make sure that you install the right amount of fans correctly to promote good airflow.
Always keep an eye on the thermals: Once your PC is set up and running, many gamers forget to monitor the temperatures, which can lead to unseen issues. Hence, you should use different software like MSI Afterburner to keep an eye on the temperatures.
Apart from these tips, we highly recommend you read our guide on PC Building Mistakes To Avoid, as it covers many mistakes beginners tend to make.
Why You Should Trust Tech4Gamers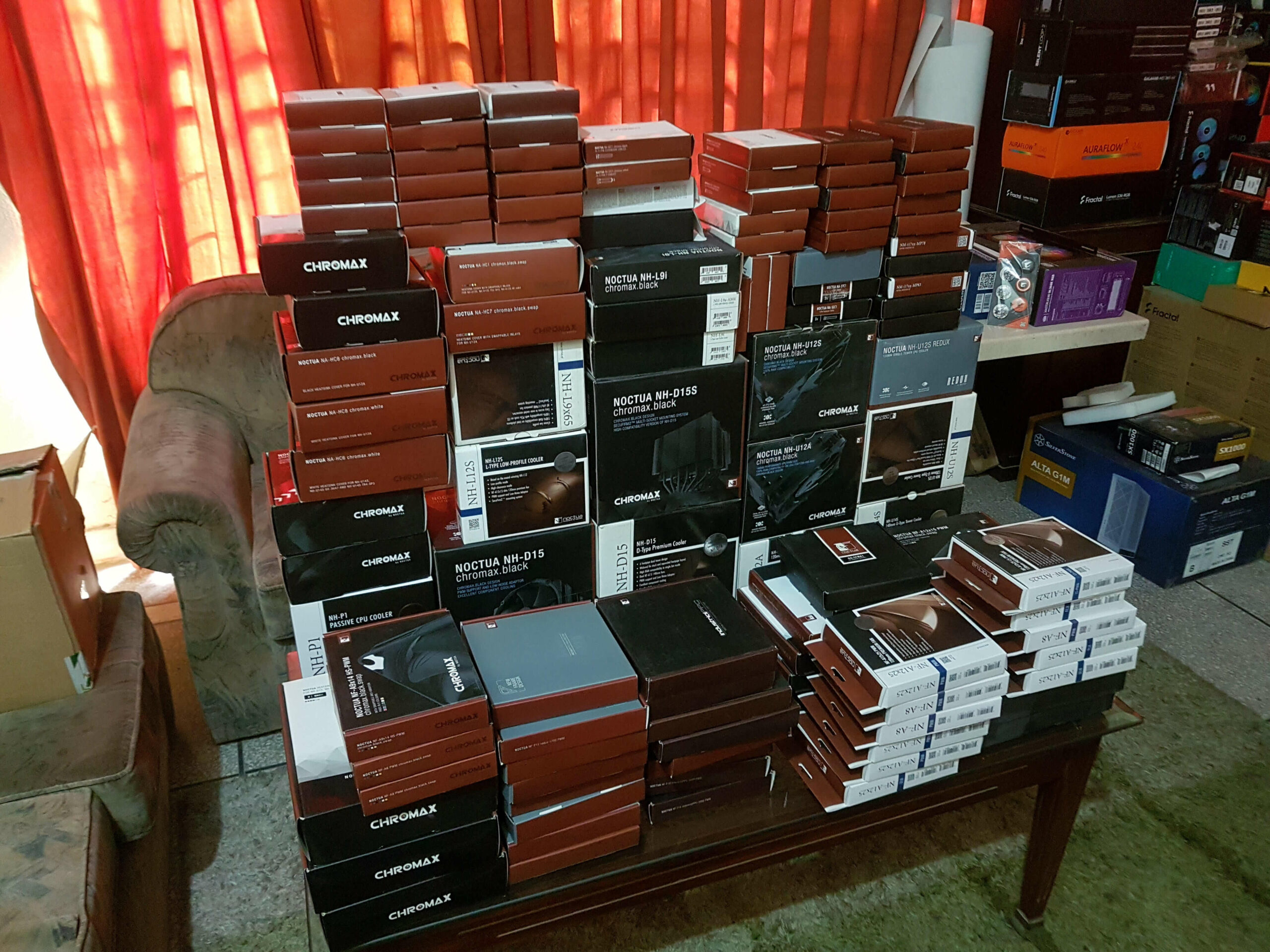 Tech4Gamers has been in the gaming and technology industry for over a decade, and throughout that time, the team behind Tech4Gamers has gained immense experience. From the inception of Tech4Gamers to this day, every writer strives to produce the most authentic and high-quality content.
Therefore, every product we review and recommend, we test it thoroughly from every angle and then recommend it to our esteemed readers. Not only that, but to back our claims, we also present gaming benchmarks to help our readers get an idea of what tier of performance they can expect from their builds.
Tech4Gamers not only review products but also covers a wide spectrum of technology topics, including news and guides. Our news team aims to break the latest and the most credible news. Similarly, our guides team troubleshoots various problems and presents accurate solutions to our readers.
As a result of our team's hard work and dedication, our work has been featured several times on the websites of renowned hardware manufacturers. On top of that, brands like Cooler Master, DeepCool, Corsair, GIGABYTE, Noctua, and many more ship their latest and greatest gadgets so that our hardware experts can test and review them for our readers.
Just like that, we hope our guide on the Best Gaming PC Build Under $1500 helps you build your next PC. With that said, happy building!
Was our article helpful? 👨‍💻
Thank you! Please share your positive feedback. 🔋
How could we improve this post? Please Help us. 😔
[Hardware Expert]
With a major in Computer Science, Sameed is a tech enthusiast who puts his passion for gadgets into words and creates informative blogs. From comparing different hardware to reviewing the best RAMs, motherboards, and graphics cards for your next build, Sameed has covered a wide spectrum of topics that have given him a special insight into every nook and cranny of the tech world. Sameed is also a certified expert at Computer Hardware & Networking.
Get In Touch: [email protected]