Selecting the right products for your next gaming PC build can be a challenging task, especially if you're under a tight budget. So, if you're looking to build a gaming PC without breaking the bank, then look no further!
In this guide, we will show you how to build the best gaming PC under $1000 that can handle the latest games at 1080p resolution and provide an immersive gaming experience.
Here are all our Best Gaming PC Under $1000 picks summarized:
Best $1000 Gaming PC Build
Last update on 2023-12-02
We have done extensive research and have handpicked the best hardware components that not only fall under your $1000 budget but also provide excellent performance without compromising on quality.
With our guide, you can build a gaming PC that can handle the demands of modern games and provide an unforgettable gaming experience. Are you ready to build the ultimate gaming PC on a budget? Let's get started!
Have a different budget? We have also build the following gaming PCs:
Best Gaming PC Under $1000
Let's go over our recommendations for the Best $1000 Gaming PC build. Here are our picks:
Processor: AMD Ryzen 5 5600X
CPU Coolers: ARCTIC Freezer A35 RGB CPU Cooler
Motherboard: MSI B550-A PRO Motherboard
RAM: G.Skill Trident Z Neo 16 GB (2x 8 GB) DDR4-3600 CL16
Storage: Western Digital Blue SA510 500GB
Graphics Card: ZOTAC GAMING GeForce RTX 3060 Ti Twin Edge OC LHR
Casing: Phanteks Eclipse P300A Mesh
Power Supply: Asus ROG Strix 550W 80+ Gold Certified Fully Modular
AMD Ryzen 5 5600X
Best $1000 Gaming PC Build Processor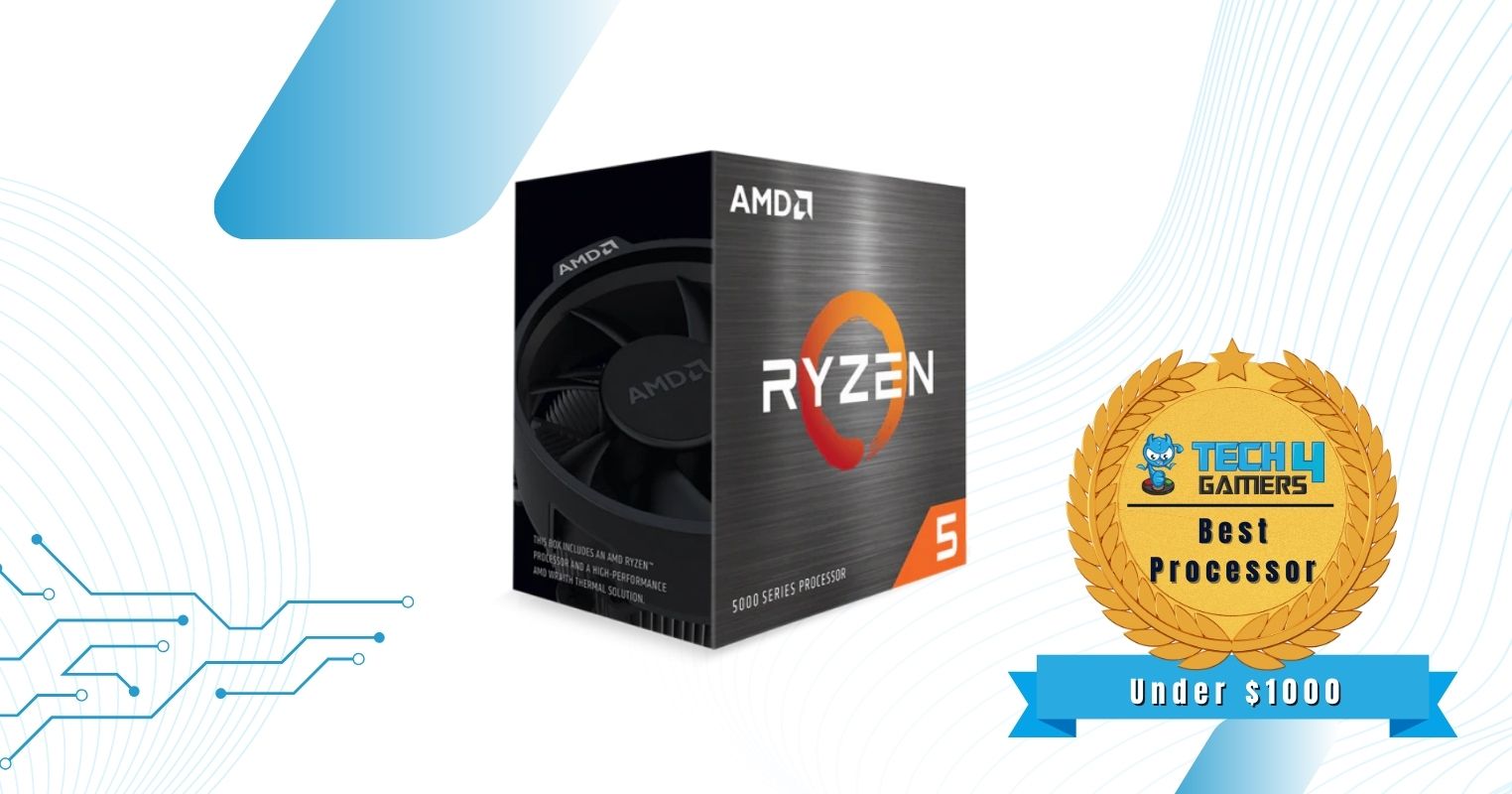 Socket: AM4 | Cores: 6 | Threads: 12 | Base Clock: 3.7GHz | Boost Clock: 4.6GHz | L2 Cache: 3MB | TDP: 65W
Let's begin with the most important component of any PC, the brain of the computer, the CPU. So, for the processor, we recommend you the AMD Ryzen 5 5600X. Even though the Ryzen 5 5600X was released all the way back in the COVID era, it is undoubtedly a great CPU to this day.
Plus, it falls right into your budget and is the best deal that you can get. The processor comes with 6 CPU cores, 12 threads, a base clock speed of 3.7GHz, and a boost clock speed of 4.6GHz. Additionally, its default TDP is just 65W, so you won't need a high-end cooler to bring down its temperatures.
If you don't know what these technical terms mean and how many cores, threads, and how much clock speed your CPU should have, then be sure to check out our thorough guide on What Is A CPU? as it explains every factor that affects the CPU's performance in great detail.
All in all, the specifications of the Ryzen 5 5600X with its price in mind are really impressive, and you should definitely go with it if you want the best gaming PC under $1000.
The processor, when combined with the right GPU and memory, can easily handle all 1080p games, making it your best bet. It offers great value for money and has a superb price-to-performance ratio.
Also Read: How To Buy A CPU
ARCTIC Freezer A35 RGB
Best $1000 Gaming PC Build CPU Cooler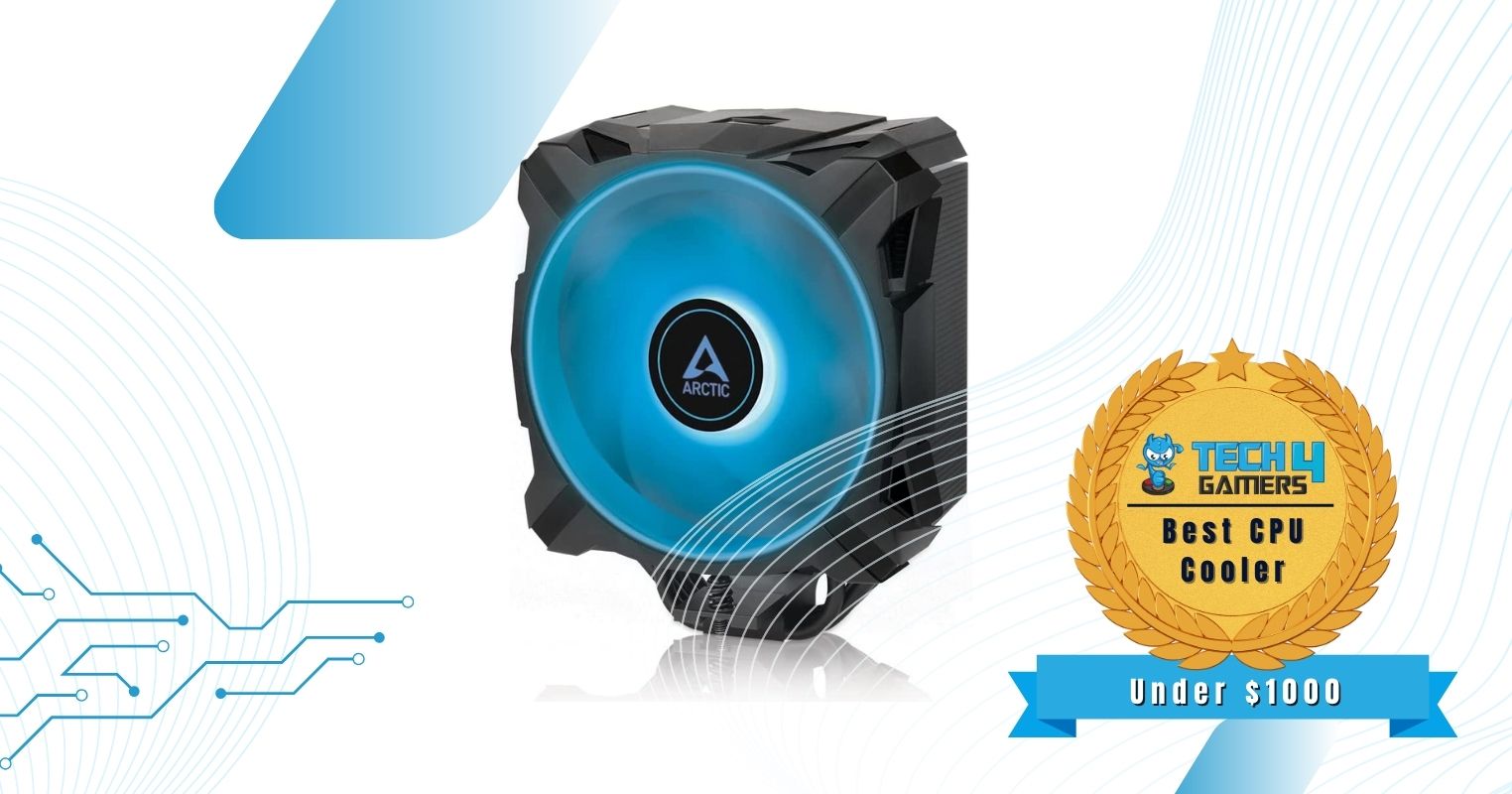 Heatsink: Single Tower | Noise Level: 0.35 Sone | Number of Heatpipes: 4 | Fan Speed: 200-1700RPM | Dimensions: 133x91x135mm | RGB: Yes
After the CPU, you will be looking for a cooler for the said CPU. Well, worry not because we have got just the right deal for you, and it is the ARCTIC Freezer A35 RGB.
We have already reviewed the Intel-compatible variant of this cooler called the ARCTIC Freezer i35 A-RGB, so be sure to check that out for more in-depth analysis and testing of the ARCTIC Freezer A35 RGB.
The ARCTIC Freezer A35 RGB is a great CPU cooler to go along with the Ryzen 5 5600X. It comes with 4 heat pipes, a 1x 112mm fan, an aluminum-made heatsink with 56 fins, and beautiful RGB.
Let's talk about the heat pipes first. The heat pipes are responsible for transferring the heat from the CPU to the heatsink, and since the ARCTIC Freezer A35 RGB has 4 heat pipes, you can be assured that the cooler does a great job at heat transfer.
Now, let's move on to the 112mm fan. It has a speed range of 200 to 1700 RPM. Meaning that, under low temperatures, the fan can come all the way down to 200 RPM to decrease the noise output, and once the temperature rises, it can ramp up to 1700 RPM to keep the CPU cool.
On the topic of noise output, the ARCTIC Freezer A35 RGB is rated to have a noise level of 0.35 Sone, which is rather quiet for a cooler of this budget.
Also Read: Understanding CPU Coolers
Remember the aluminum-made heatsink that we mentioned? Well, it's responsible for dissipating heat efficiently. Once the heat pipes have brought the heat to the heatsink, the fan will blow cool air to the heatsink, which will effectively dissipate the heat. Plus, since aluminum is a great heat conductor, it is one of the best materials to be used in a heatsink.
Not only that, but the cooler's dimensions are 133x91x135mm (WxLxH), which means that it is compatible with the rest of the components we are going to recommend, and you will not face any clearance issues whatsoever.
Overall, as far as performance is concerned, the ARCTIC Freezer A35 RGB will not let you down. You can play 1080p games on your Ryzen 5 5600X and completely forget about the temperatures. However, if you want to know how much your Ryzen 5 5600X temperature should be while playing games, be sure to check out our guide on CPU Temperature While Gaming.
On top of great thermal performance, the ARCTIC Freezer A35 RGB, as the name suggests, also comes with RGB lighting.
So, if you're a fan of colorful lights and you want to brag about your best gaming PC under $1000 to your friends, then the ARCTIC Freezer A35 RGB has got your back.
Also Read: How To Buy A CPU Cooler
MSI B550-A PRO
Best $1000 Gaming PC Build Motherboard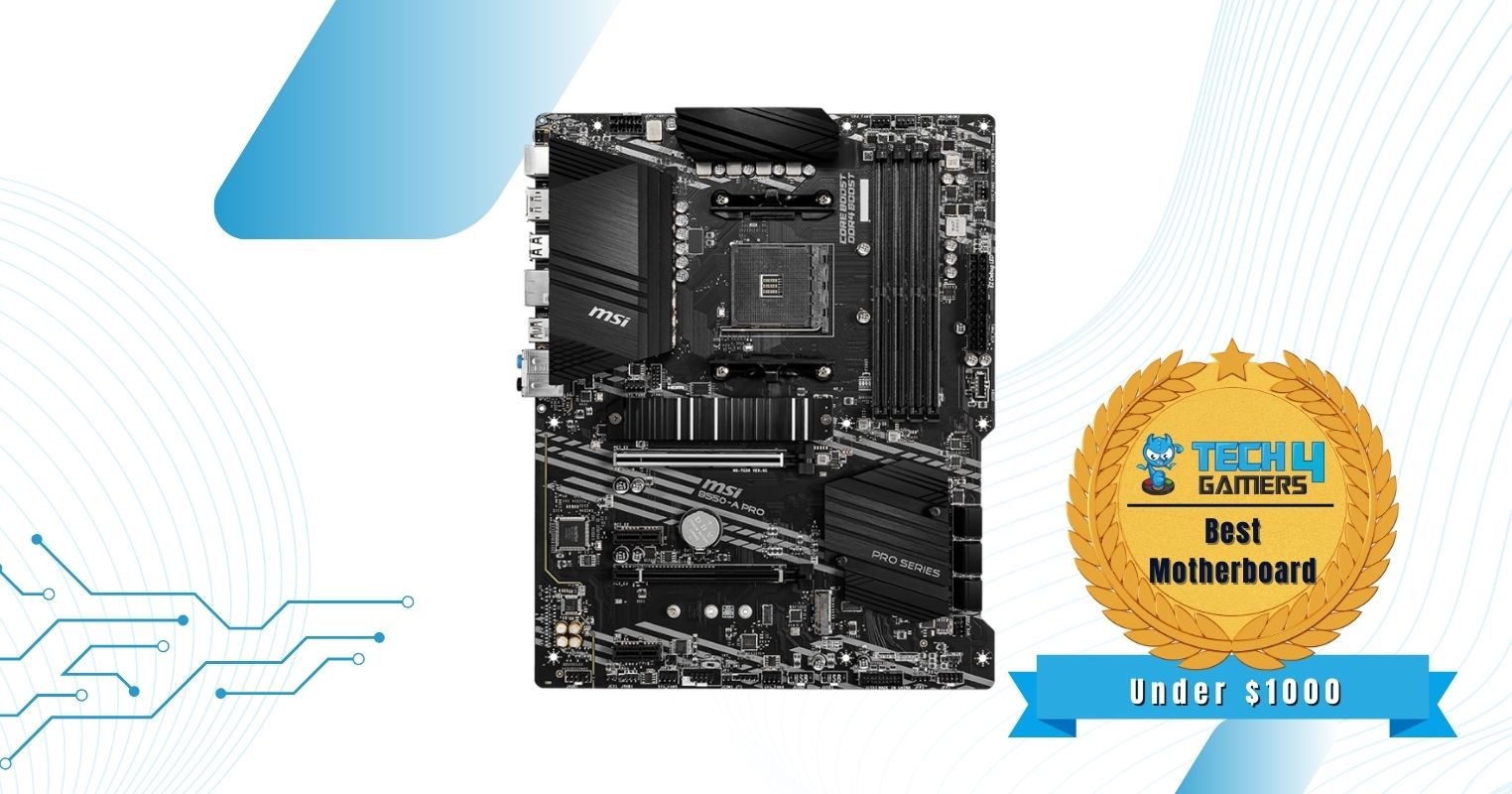 Chipset: B550 | VRM: 10+2+1 | USB Ports: 8x Rear, 7x Front | Video Outputs: 1x HDMI, 1x DisplayPort | Storage: 2x M.2, 6x SATA 6Gb/s
Let's move on to the motherboard, the component which will connect your entire rig and bring it together into a beautiful machine that is capable of providing you with an immersive gaming experience.
For the motherboard, we recommend you the MSI B550-A PRO, the winner of the Best Budget B550 Motherboard award in our Best B550 Motherboards guide. With the $1000 budget in mind, the MSI B550-A Pro is the best value motherboard for you, and it is perfect for a CPU like the Ryzen 5 5600X.
Remember that we talked about having a good power delivery system to support overclocking? Well, the motherboard is the core component that is responsible for the overclocking potential of your system.
You might wonder how, well, it is really simple. Basically, motherboards have a component called Voltage Regulator Module, or VRM for short. The VRM is responsible for delivering the right amount of voltage to all the other components of your PC in a stable manner.
So, when you overclock, you feed the component you are overclocking with extra power; that's where VRM comes in, a strong and good-quality VRM is capable of delivering additional power to the CPU or other components without breaking a sweat.
Now that you know the importance of VRM, let's discuss the VRM and other specifications of the MSI B550-A PRO. The motherboard features a 10+2+1 VRM structure, meaning that, in total, it has a 13-phase VRM.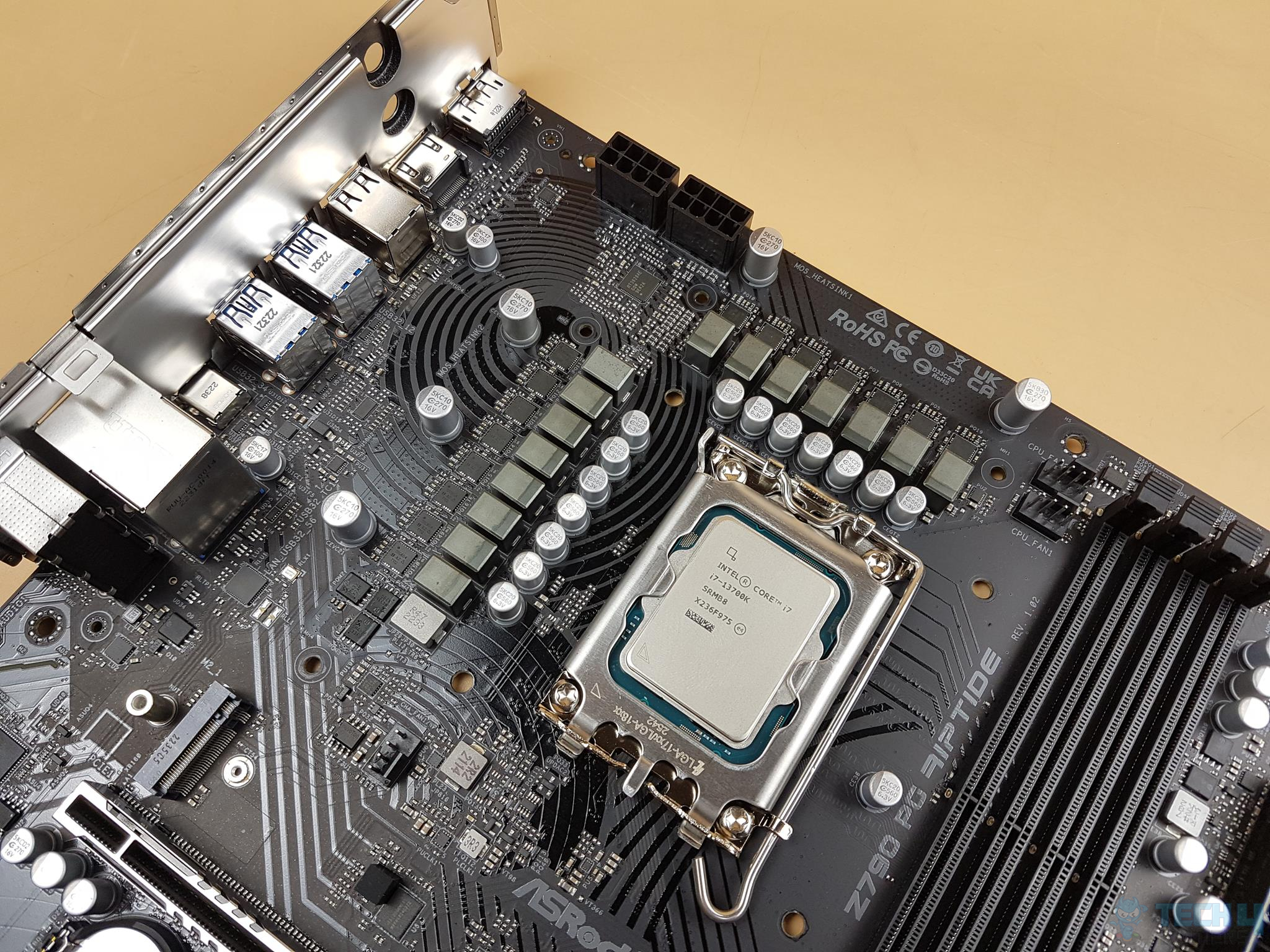 In short, the VRM design of the MSI B550-A PRO is really good, considering how affordable the motherboard is. Apart from the power delivery system, a good motherboard should also offer an exceptional cooling system, and the MSI B550-A PRO nails it in that department as well.
To cool down the VRM, the board uses a massive heatsink along with high-quality 7W/mK Thermal Pads, all of which work together to keep the temperatures low. Not only that, but it also uses M.2 SHIELD FROZR to cool down the SSDs.
For your storage needs, the MSI B550-A PRO comes with 2x M.2 slots for your SSDs, and 6x SATA 6Gb/s ports for your HDDs. All in all, you have plenty of room to add more storage to your build.
The USB ports are also quite a lot; you get 8x USB ports at the back of the board and 7x USB ports at the front, including 1x Type-C port at the back and 1x Type-C port at the front.
It also has great RAM support, as the board can handle a maximum of 128GB DDR4 RAM. So, if you plan to increase your RAM capacity in the future, you have lots of room to do so.
Overall, the MSI B550-A PRO is a great motherboard for your best $1000 gaming PC. It falls right into your budget and offers just the perfect amount of features to support future upgradability and overclocking potential.
Also Read: How To Buy A Motherboard
G.Skill Trident Z Neo 16GB (2x 8GB) DDR4-3600 CL16
Best $1000 Gaming PC Build RAM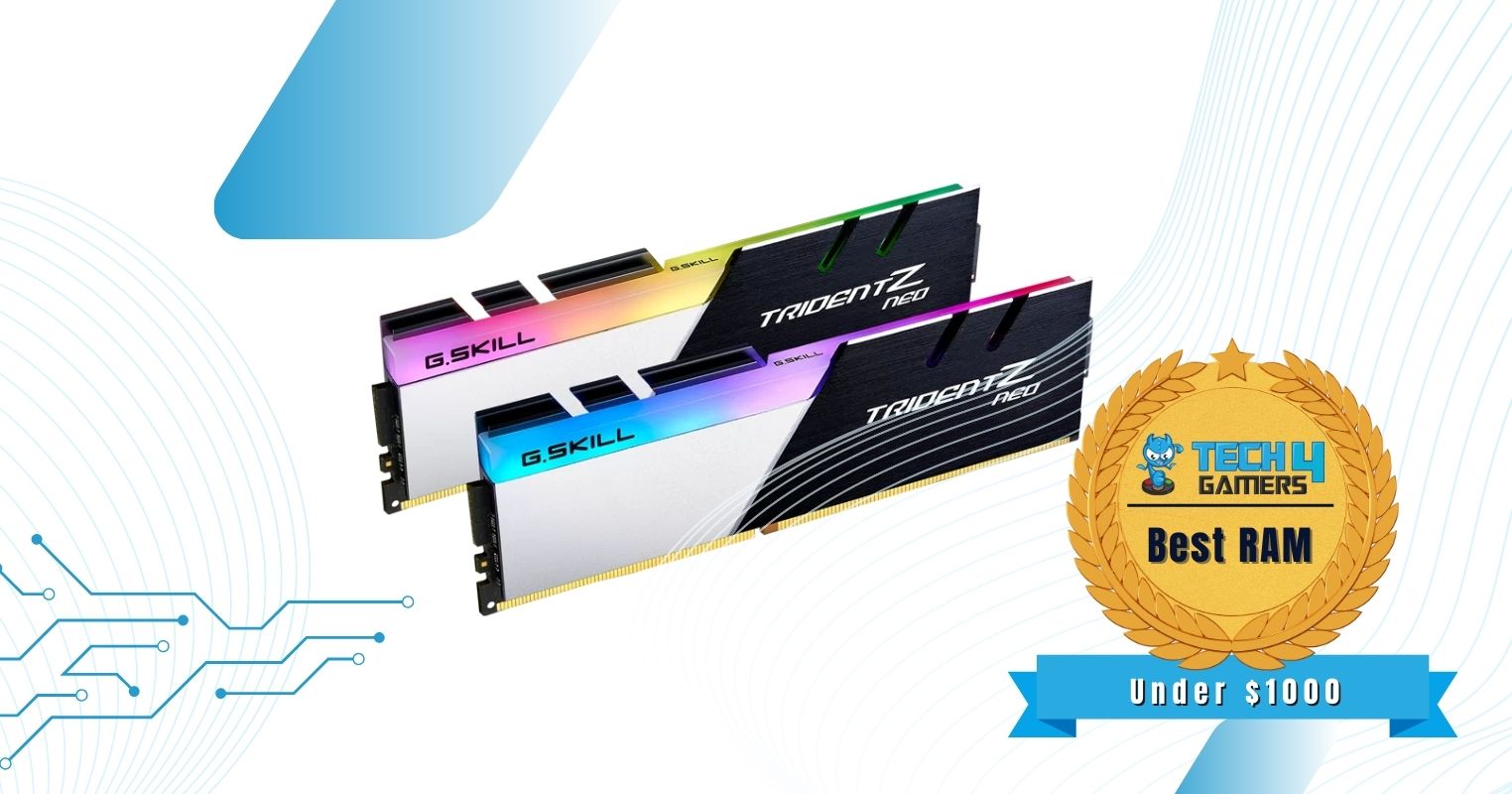 Memory: DDR4 | Capacity: 16GB (2x8GB) | Frequency: 3600MHz | CAS Latency: 16 | Input Voltage: 1.35V | RGB: Yes
It's time we move toward memory. After all, if you're building a gaming PC, then you're gonna need some really good RAM. So, our pick for the RAM is the G.Skill Trident Z Neo 16GB DDR4.
The variant of the G.Skill Trident Z Neo that we have picked is a kit of 2x8GB with a clock speed of 3600MHz and a CL16-19-19-39 latency with 1.35V of input voltage.
Let's start off with the memory capacity, which is 16GB in total. Since we are building a gaming PC that can run AAA titles at 1080p without any hiccups, then 16GB of DDR4 RAM is a must-have to make that possible. Anything below that will create performance hurdles, and anything above will drive up the price. So, overall, 16GB RAM is just right for your best gaming PC under $1000.
Also Read: How To Buy RAM
About the clock speed, you should consider it as the higher, the better, and for DDR4 memory, a 3600MHz is a really good deal. Especially when you factor in the fact that most 3600MHz DDR4 RAMs cost more than the Trident Z Neo.
Now let's move on to the latency. Consider it the opposite of clock speed; that is, the lower, the better. With a CAS latency of 16 clocks, the G.Skill Trident Z Neo can quickly perform operations without feeling laggy or anything.
The input voltage of the G.Skill Trident Z Neo is 1.35V, which is just right for the performance it offers. It leaves a bit of room for manual overclocking. However, we don't think you'd want to overclock it because it already has great performance.
If you think you're going to overclock the G.Skill Trident Z Neo, then be sure to check out our in-depth guide on How To Overclock RAM.
Western Digital Blue SA510 500GB
Best $1000 Gaming PC Build Storage
Capacity: 500GB | Interface: SATA III | Dimensions (LxWxH): 3.94″ x 2.75″ x 0.28″ | Sequential Read Performance: 560MB/s | Sequential Write Performance: 510MB/s
No build is complete without great storage, right? Well, for that, we present to you the Western Digital Blue SA510 500GB. It's time you put one of those M.2 slots that your board comes with into good use and use this really reliable and fast SSD.
As far as capacity is concerned, the WD Blue SA510 comes with 500GB of storage, so you can download a ton of games without having to worry about running out of space.
We all know that the biggest advantage that SSDs have over HDDs is performance, and by performance, we mean really fast performance. Well, the WD Blue SA510 has a read speed of 560MB/s, so you can say goodbye to long game loading times.
Not only that, but its write speed is just as fast at 510MB/s, meaning that you can uncompress large files rather quickly.
All things considered, the Western Digital Blue SA510 500GB offers the perfect balance between high capacity and high performance. Plus, for the price, the SSD is a great bang for the buck, making it the best storage option for your $1000 gaming PC build.
ZOTAC GAMING GeForce RTX 3060 Ti Twin Edge OC LHR
Best $1000 Gaming PC Build Graphics Card
VRAM: 8GB GDDR6 | Clock: 1695MHz (Boost) | Memory Clock: 14Gbps | Power Consumption: 200W | Slot Size: Dual Slot | Dimensions: 8.74″ x 4.55″ x 1.5″
Now comes one of the most important parts of your $1000 Gaming PC Build. The component that you must have been looking forward to the most; the graphics card. When building a gaming PC, you cannot go wrong with the GPU. It directly impacts the gaming performance of your system and has the potential to completely make it or break it.
With that said, our graphics card of choice for the Best $1000 Gaming PC Build is the ZOTAC GAMING GeForce RTX 3060 Ti Twin Edge OC LHR. Quite a long name indeed, but this GPU also won the Best Budget RTX 3060 Ti award in our Best RTX 3060 Ti Graphics Cards guide.
The GPU comes with 8GB of GDDR6 memory, which gives it a good edge in games that require lots of VRAM. As far as clock speed is concerned, the GPU offers 1695MHz with the Boost mode enabled.
The clock speed is high enough to ensure that the GPU stays on top of providing high-end performance. Furthermore, a GPU is only as good as the number of cores it offers, and the RTX 3060 Ti comes with an astounding 4864 CUDA Cores.
Also Read: How To Buy A Graphics Card
All of these high figures point to one thing and one thing alone, the ZOTAC GAMING GeForce RTX 3060 Ti Twin Edge OC LHR is a great GPU that packs a solid punch when it comes to performance.
However, that's not all because the ZOTAC GAMING GeForce RTX 3060 Ti Twin Edge also features 2x massive fans with 11 blades each and a huge heatsink to stay cooler under extreme gaming sessions. In addition to that, if you're a fan of the good-looking graphics card, then this GPU will not disappoint you either.
It features subtle yet beautiful white LED logo lighting that gives the card a minimalistic feel. In a nutshell, the ZOTAC GAMING GeForce RTX 3060 Ti Twin Edge OC LHR is your best bet at building the best gaming PC under $1000 that is capable of running 1080p games at high settings without lagging behind.
Also Read: RTX 3060 Ti Vs. RTX 3070 Ti
Phanteks Eclipse P300A Mesh
Best $1000 Gaming PC Build Case
Form Factor: Midtower | Materials: Steel chassis, Steel exterior, ABS, Glass | Motherboard Support: ATX, Micro ATX, Mini ITX, E-ATX | Front I/O: 2x USB 3.0, Mic, Headphone, Reset
We can't finish a Gaming PC Build guide without talking about the case. So, for the chassis, we recommend the Phanteks Eclipse P300A Mesh. It is a mid-tower case with support for ATX motherboards.
Let's go over the airflow of the case first. The Phanteks Eclipse P300A Mesh features a massive high-quality mesh design at the front panel that allows for unrestricted airflow and optimal cooling performance. As far as quality is concerned, the mesh panel is made of high-quality steel and is backed by a fine dust filter that prevents dust from entering the case.
If you feel like the mesh has accumulated a bunch of dust and it is hindering the case's airflow, then you can remove the front panel and clean the filter in just a few steps.
Moving on to compatibility, the case supports ATX motherboards and graphics cards with lengths of up to 355mm. For you, the motherboard that we have selected, the MSI B550-A PRO, has an ATX form factor. Similarly, the ZOTAC GAMING GeForce RTX 3060 Ti Twin Edge OC LHR has a length of just 222.1mm. So, in both cases, the Phanteks Eclipse P300A Mesh is compatible with the PC we're building.
As far as the cooling is concerned, the case comes with a 1x 120mm Black Case Fan. In addition to that, it supports 2x 120mm or 2x 140mm fans at the front panel, 1x 120mm fan at the back panel, and 1x 120mm or 1x 140mm fan at the top panel.
Also Read: Push vs Pull vs Push-Pull Radiator Configuration
Design-wise, the P300A Mesh has a sleek and modern design that will appeal to gamers and enthusiasts. Since we have included a bunch of RGB components, it's really great that the tempered glass side panel provides a clear view of your components.
Overall, the Phanteks Eclipse P300A Mesh is an excellent choice for gamers who prioritize great cooling performance as well as beautiful aesthetics. Its full mesh front panel, spacious interior, and modular design make it easy to build and maintain your gaming PC.
Also Read: How To Buy A PC Case
ASUS ROG Strix 550W 80+ Gold Certified Fully Modular
Best $1000 Gaming PC Build Power Supply
Total Output: 550W | AC Input Range: 100-240Vac | Efficiency: 80Plus Gold | Dimensions: 16 x 15 x 8.6 Centimeter
Last but not least, let's talk about the power supply unit. Even though we're talking about the PSU in the end, it should be given the same priority as the other important components of your rig. That's because you might be able to get away with a knockoff casing, but a knockoff PSU will only come back to haunt you.
So, there's no doubt that the PSU is an important component, and you must never cheap out when purchasing one. That's why we're recommending the ASUS ROG Strix 550W. With a brand like ASUS ROG, you can be assured that the PSU is built with the highest quality in mind.
Our exact variant of the PSU offers 550W. Keeping in mind the CPU, GPU, Motherboard, and Cooler that we have selected, a good quality 550W PSU should be more than enough for your needs.
Going over the efficiency, the ASUS ROG Strix 550W comes with the 80 Plus Gold Certification, which basically means that the PSU is built with high-end capacitors to ensure that it does a really efficient job at converting the AC power into DC.
To keep the PSU under optimal temperature, ASUS has incorporated a bunch of thermal solutions. The PSU comes with top-of-the-line ROG heatsinks to keep the insides cool. Not only that, but it also uses an Axial-tech fan design that can efficiently dissipate the heat without running at a high RPM.
Meaning that the PSU not only offers great power and stays cool, but it also does that while providing a quiet experience. Furthermore, it uses 0dB Technology which stops the fans from spinning once the total power draw falls under 40% to make sure that the PSU does not make unnecessary noise.
As far as the connectors go, you get 2x 4+4-pin connectors for the CPU, a 24/20-pin for the motherboard, 2x 6+2-pin for the PCI-E, 8x for SATA, and 3x for the peripherals. Overall, the connectors are plenty, and you shouldn't face any issues with them.
Being an ASUS ROG Strix product, you can expect the PSU to look really aggressive with lots of gamer-ish vibes. Along with a matte-black body and red accents, you also get magnetic stickers and logos that you can apply wherever you want on the PSU.
In a nutshell, for the best gaming PC under $1000, there is no better PSU out there than the ASUS ROG Strix 550W. Performance-wise, it is absolutely perfect for the other components we have selected. On top of that, it also does not cost a bank, so you can stay within your budget.
How We Test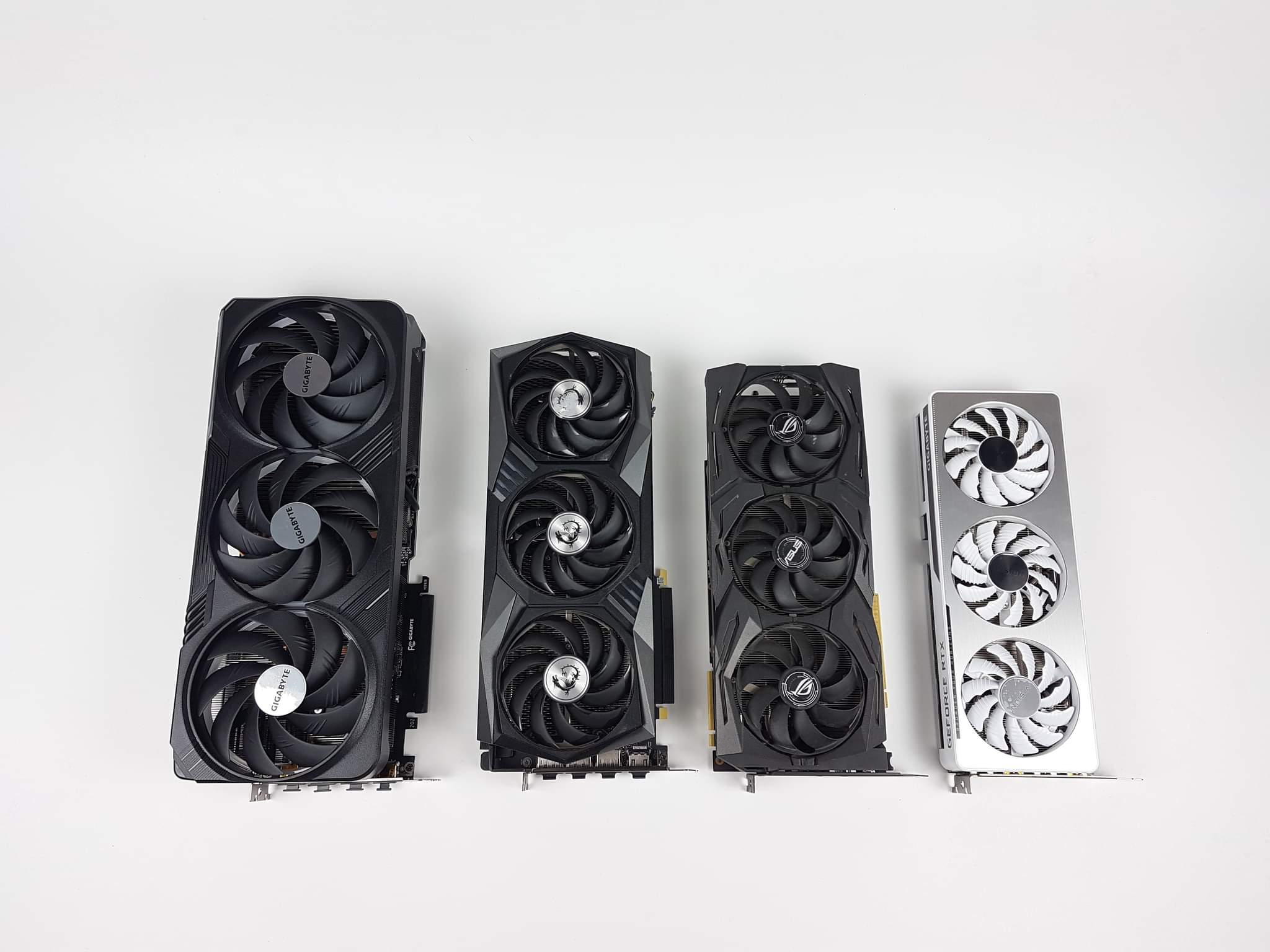 We at Tech4Gamers always test every component we recommend based on specific criteria. In fact, we have thorough guides on how we test different components as well, so if you would like to learn about our testing process, then be sure to read the following guides:
Apart from just specific components, when we recommend a Gaming PC Build, we also perform extensive research on that particular build, including going through the compatibility of the build and, most importantly, the gaming performance of the build.
For instance, in our Best $1000 Gaming PC Build, the two main components of our rig are the AMD Ryzen 5 5600X and the ZOTAC GAMING GeForce RTX 3060 Ti Twin Edge OC LHR. Hence, we present to you a bunch of gaming benchmarks surrounding these specifications.
Gaming Benchmarks
Here is the testing rig that was used for the gaming benchmarks:
CPU: AMD Ryzen 5 5600x
GPU: RTX 3060 Ti
RAM: 16GB DDR4 3600MHz (2×8 GB)
PSU: 550W 80+ Gold
Since our aim is to build a 1080p gaming PC under the $1000 budget that is capable of running all big games at high settings, we went through the 1080p gaming benchmarks only.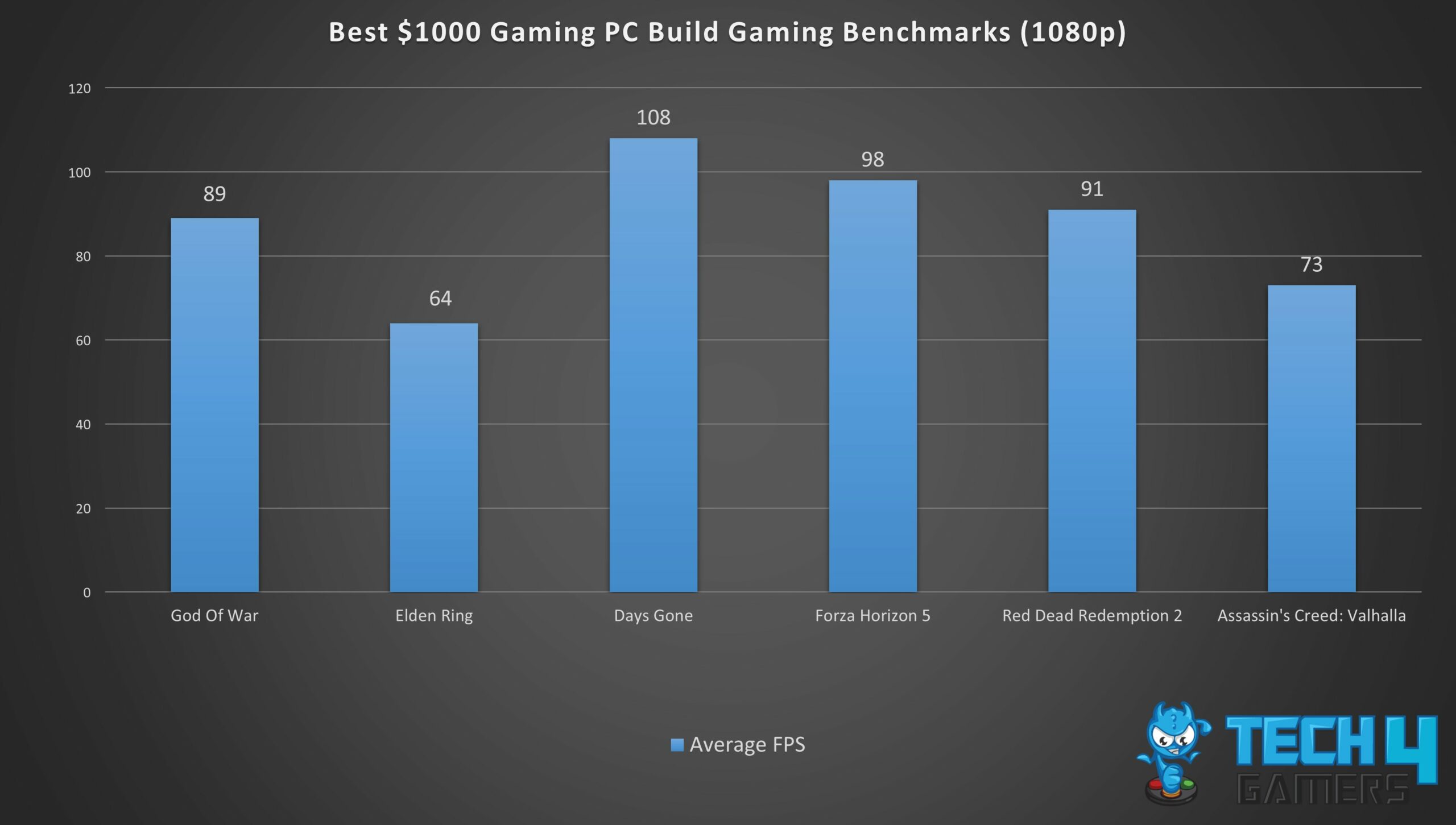 As shown in the above screenshot, the $1000 Gaming PC Build managed to achieve our goal, that is, to run high-end games at 1080p on high settings. It can be seen that throughout the six games, all average framerates are well above 60.
Also Read: Gaming PC Benchmarks (How To Benchmark Gaming PC)
Here, the lowest average FPS we can see is in Elden Ring, and the highest is in Days Gone. Regardless, all games are definitely playable. So, we can conclude that our build does a phenomenal job at running all games at respectable framerates.
Monitor, Peripherals, and Other Expenses
You might be wondering; we have managed to build a great PC under the $1000 budget that runs all high-end games without any issues. However, what about the monitor, peripherals, and other expenses?
Well, as far as the monitor is concerned, we think that you should be good to go with anything under the $250-$300 price range. Since you're building a gaming rig, make sure that the monitor offers a great refresh rate; anything above 120Hz should be good to go, with 144Hz and 165Hz being the sweet spot.
Keeping these factors in mind, we recommend you the ASUS TUF Gaming VG279QL1A 27" HDR Gaming Monitor; it offers a superb set of specifications combined with an affordable price tag. However, if you already have an old monitor that you think can go along with your build, then we recommend you use that and save yourself a few bucks.
Similarly, buying gaming peripherals can also drive up the cost of your budget gaming PC build. So, if you have old peripherals and if you think you can use them, then we highly recommend that you do that.
However, if you do plan to buy peripherals, then go with the combo ones, as they offer more value for money. As always, you can check our guides on which peripherals to go for if you need any guidance.
One expense that you might overlook is the Windows license. Yes, it is basically dirt cheap compared to the other expenses we have talked about, but it should be considered nevertheless. For Windows, if you have an old system, then you should use the license of that PC, as it can save you a few bucks.
Also Read: How To Update Windows
How To Plan The Best $1000 Gaming PC Build
Now, let's go over a few factors that you need to consider when you're planning to build the best gaming PC under $1000.
Budget
With a budget of $1000, you have to give your best to spend on the most essential things first and then go for the non-essential parts like RGB. That's because, when building a gaming PC, it's fairly easy to overspend on a single component, which is quite risky as later on, you might run out of money, and you will have to cheap out on some other components.
Therefore, it is highly recommended that you first outline a strict budget and plan according to that budget.
Upgradability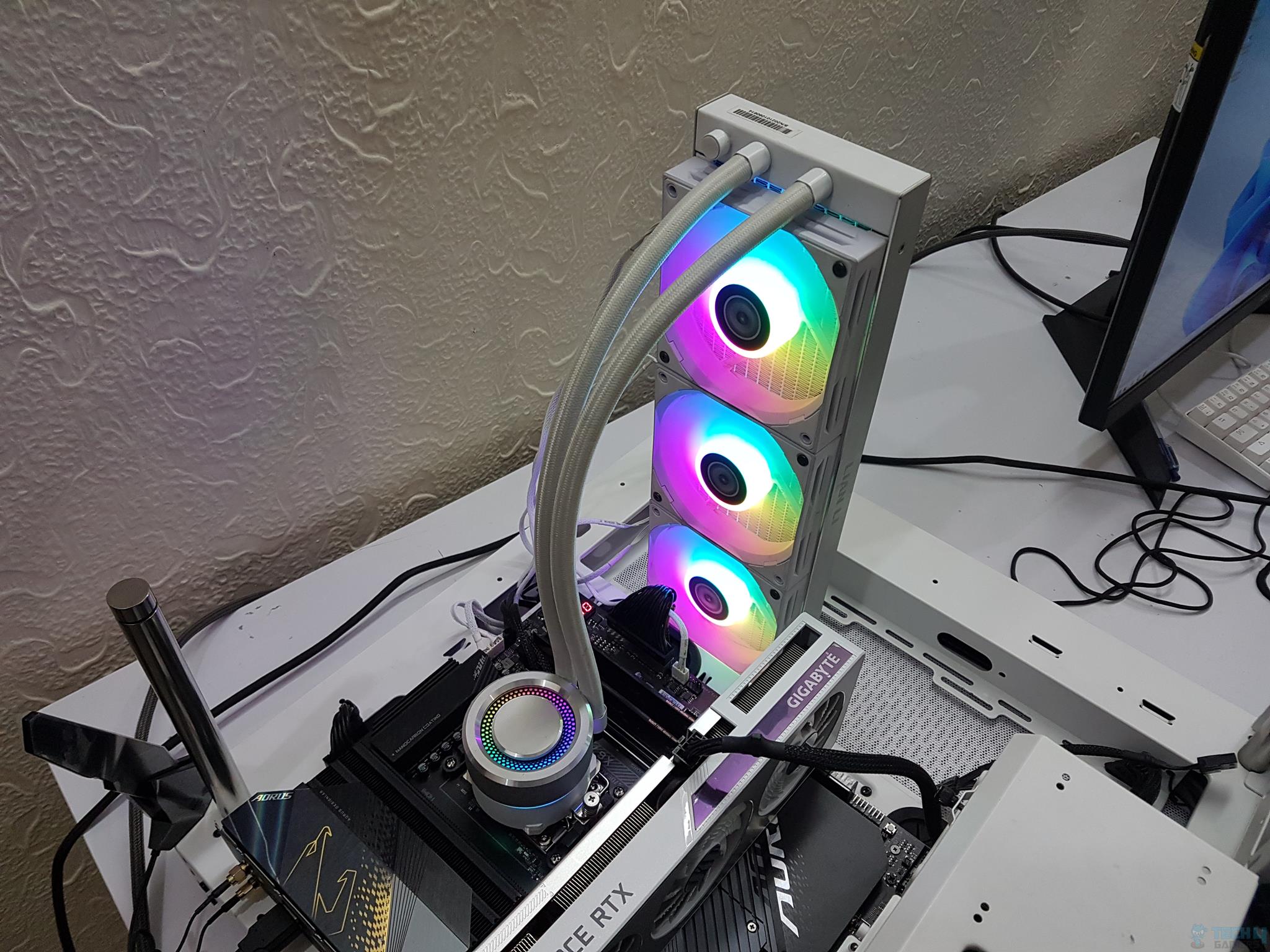 Gaming PCs have many advantages, and one of them is that they are very upgradable, making it easy to swap out old components for better ones. That's why when you're planning your build, keep in mind that you don't have to get everything perfect at that moment.
If you think you will save up enough money in the next few months, then you can gradually upgrade as well. Furthermore, you also need to build a PC that supports upgradability to its maximum, meaning that your core components should offer future-proofing to some extent.
Performance
It is obvious that you need to factor in the performance you need when planning your best gaming PC under $1000 build, and to achieve the best possible performance figures while staying within budget, you need to get the most compatible components.
For that, you will have to do some research on which components fall under your budget and which of them are compatible. Alternatively, you can follow along with this guide, as all the parts we have recommended above are compatible with each other.
Looks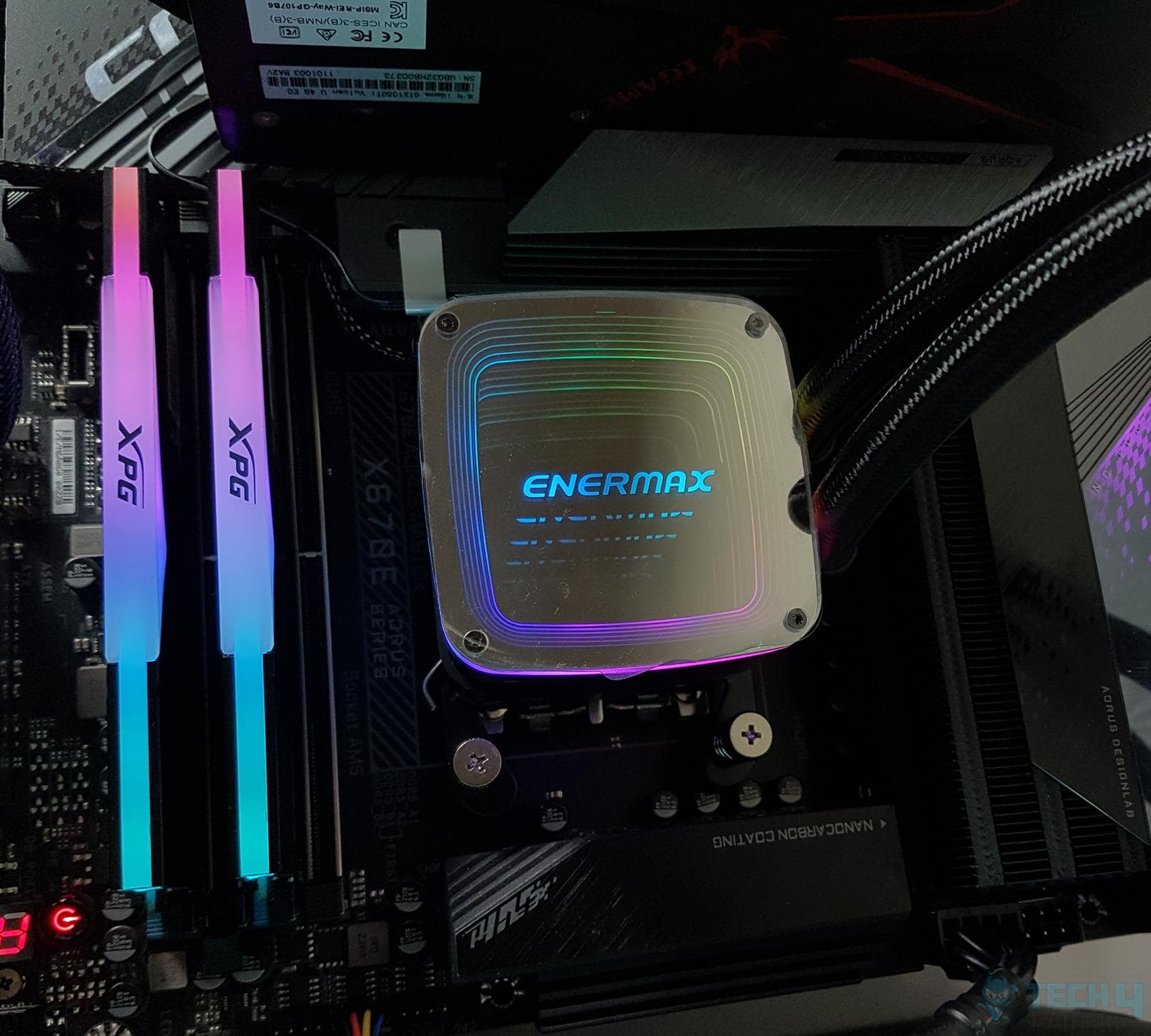 If you're a fan of RGB, then you also need to think about what kind of looks you want from your PC. Whether you want an all-white theme or a flashy RGB rig. Keep in mind that going after looks will drive up the price of the components you select.
Overclocking Potential
If you plan on overclocking your best gaming PC under $1000, then you also need to factor in the overclocking potential of the build you're going for. A build with good overclocking potential will feature a solid VRM structure, lots of cooling mechanisms, and a great VRM as well, all of which don't come cheap.
Custom Built or Prebuilt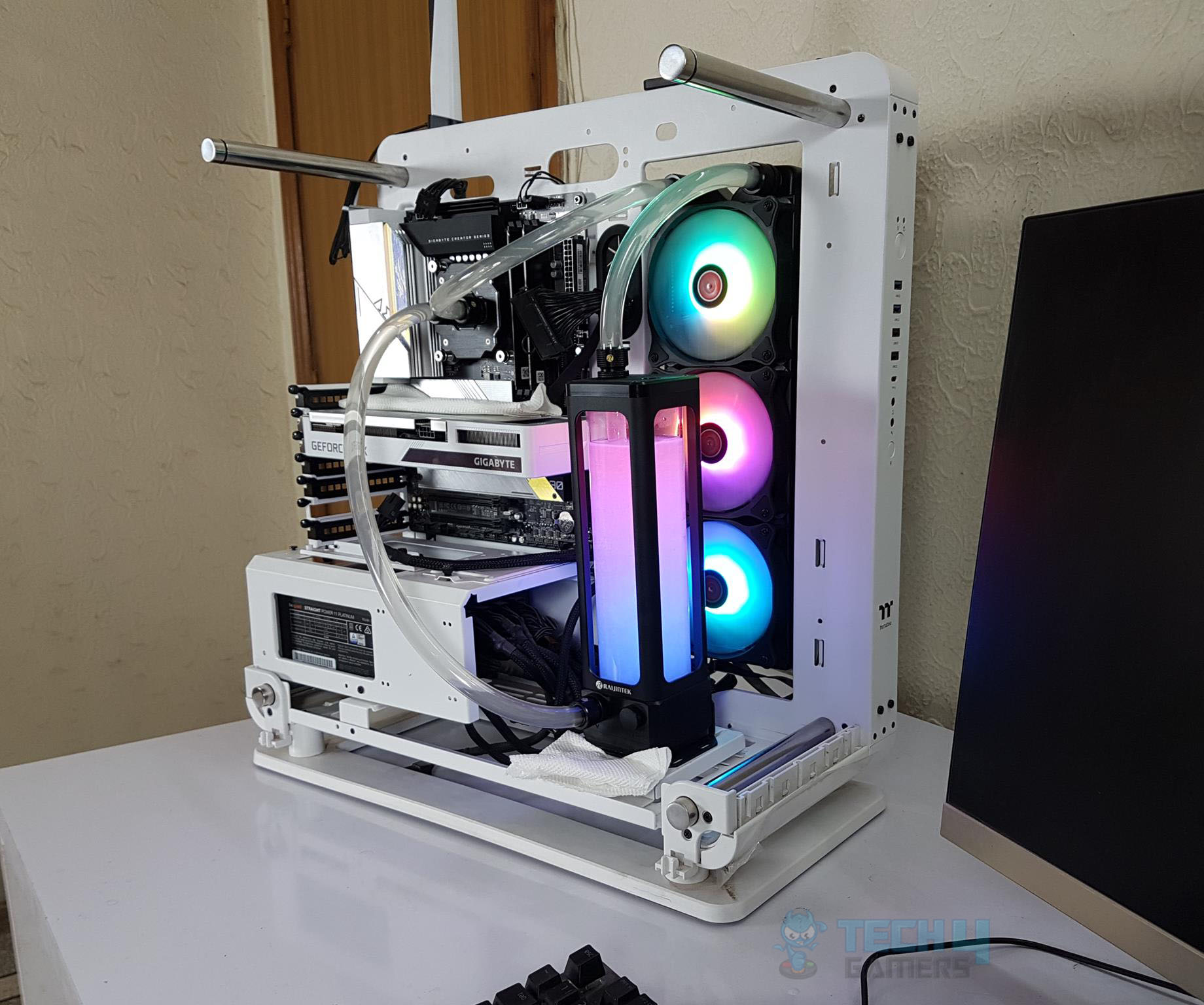 Another factor you need to consider is that you need to decide whether you should build your own custom gaming PC or purchase a prebuilt gaming PC of similar specifications.
The two are entirely different, with their own target audiences. Therefore, if you want a hassle-free experience and need a gaming PC as quickly as possible, then you should purchase a prebuilt PC. Sure, it will cost a bit more, but you will have a gaming rig up and running in a couple of hours.
On the contrary, if you have the time and energy and you want to build your dream PC with your own hands, then you should go with a custom gaming PC. The experience is quite rewarding, and you will feel a special connection with your rig. Not only that, but you will also save a few bucks on the way.
Tools Required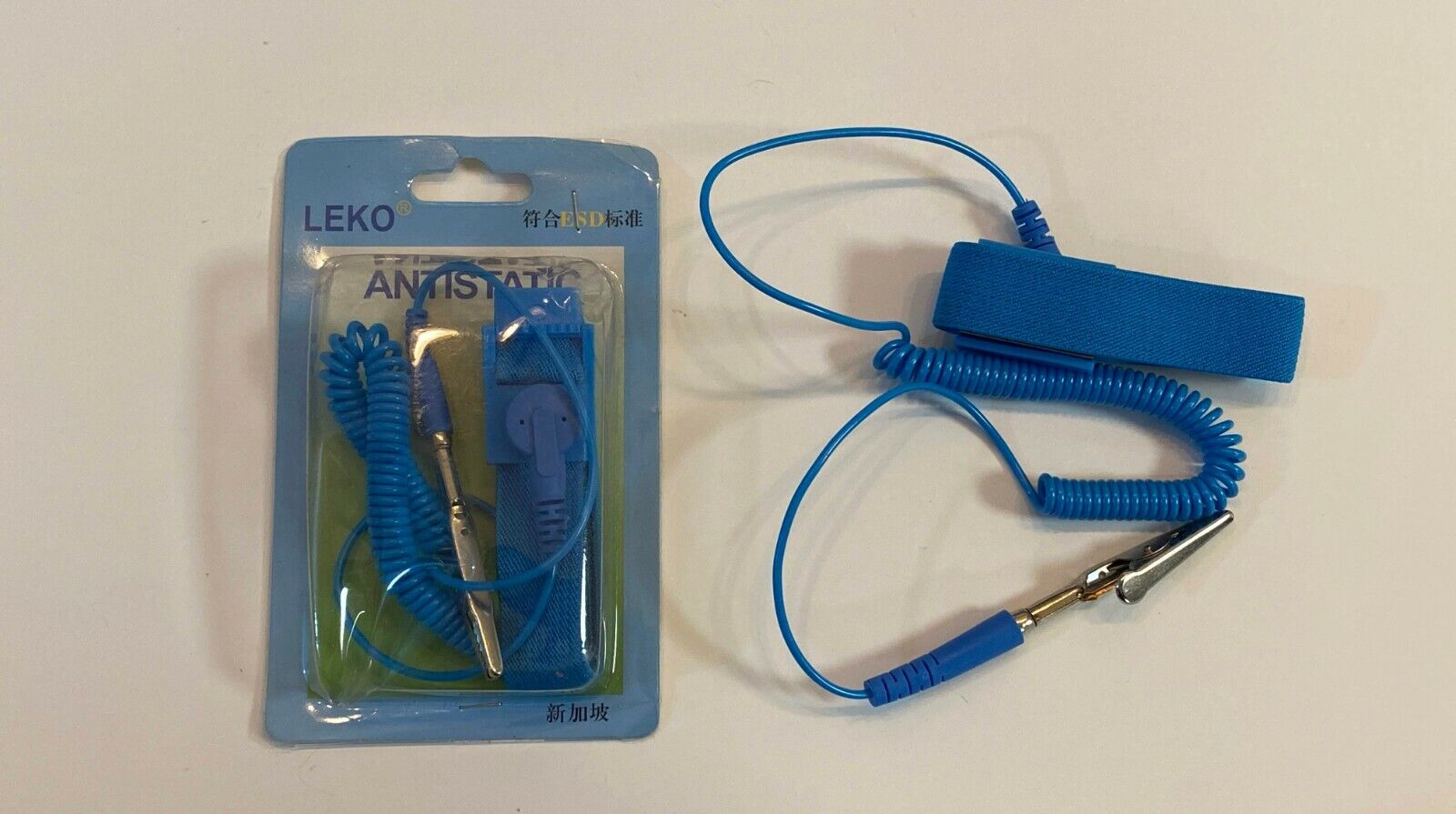 If you've decided to go down the custom gaming PC route and are planning to build your best gaming PC under $1000 build yourself, then get these tools:
Anti-Static Mat or Anti-Static Wrist Band
Knife
Zip Ties
Thermal Paste
Standard Flathead Screwdriver
Phillips Screwdriver (Number #1)
Phillips Screwdriver (Number #2)
A magnetic screw tray or magnetic mat (to stay organized)
Hex Nut Driver
Regardless, we have outlined a few basic mistakes to avoid when building a PC so your experience can go as smoothly as possible.
Basic PC Building Mistakes To Avoid
We have covered an in-depth guide on PC Building Mistakes To Avoid, be sure to give it a read, as it contains lots of valuable information.
Briefly speaking, the following are a few basic mistakes that you must always avoid when building a PC:
Not proper grounding: First of all, you must always ground yourself when dealing with electrical components. That includes wearing an Anti-Static Band and/or working on an Anti-Static Mat. Otherwise, you might get a tiny shock yourself and even risk damaging the components.

Anti-Static Wrist Strap (Image By Tech4Gamers)

Not building on a suitable surface: Organization is the key to success in everything, and that certainly applies here. Make sure the surface you're building on is neat, clean, and suitable. A wooden desk can be good, but never a metal surface as that can short the electrical components.
Not installing the components correctly: You don't have to use too much force on anything; in fact, stay as gentle as possible throughout the process. But, make sure that all the components are seated in their right position correctly. For instance, when installing the CPU, make sure to hold it from its sides and not from the bottom or top. After that, with the help of the alignment marking on the chip and the board, gently seat the CPU in the socket. We have thorough guides on How To Install SSD, IO Shield, Liquid CPU Cooler, and other components; make sure to go through them.

Installing the Ryzen 7 7700X (Image By Tech4Gamers)

Applying too much or too little thermal paste: On the topic of CPU, another beginner mistake that many people make is applying the wrong amount of thermal paste. Generally, the amount of thermal paste applied should be equal to the size of a grain of rice. You can also refer to our step-by-step guide on How To Clean Thermal Paste Off CPU for more thermal paste-related queries.

Thermal Paste (Image By Tech4Gamers)

Incorrect installation of case fans: Fans, and cooling in general, is a very integral part of a PC. It ensures that all the components stay at their optimal temperature and operate smoothly. If your PC does not have the right airflow, then it will begin to overheat, which will ultimately create lots of issues like reducing your motherboard's lifespan. So, make sure your PC has proper cooling and the right amount of fans.

Fractal Design Meshify 2 Front Fans (Image By Tech4Gamers)

Forgetting to plug in some cables: From RGB to fans to power, there are lots of cables that need to be connected to their right port when building a PC. Even though everything is labeled, it is very easy to miss a few headers. Hence, you must make sure to plug in all the cables correctly; you can refer to the installation manual of individual components to learn where each cable goes. For more guidance, you can read our guides on How To Connect RGB Fans To the Motherboard and How To Connect the Power Button To the Motherboard.

GIGABYTE Z790 AORUS ELITE AX – Thunderbolt Headers (Image By Tech4Gamers)
These are just a few of the most common mistakes that you are likely to make when building your first PC. If you run into any issues, you can always turn to one of Tech4Gamer's guides, and we will walk you through the troubleshooting process.
Once you have the Best $1000 Gaming PC all set up and ready to go, there are still a few things you must do. For instance, you need to keep an eye on all the temperatures. Use software like HWMonitor, MSI Afterburner, and Speccy to monitor the temperatures of different components.
If you notice that one of the components is running too hot, then you know something is not right. You can read our guide on How To Lower CPU Temperature and How To Lower GPU Temperature to fix these issues.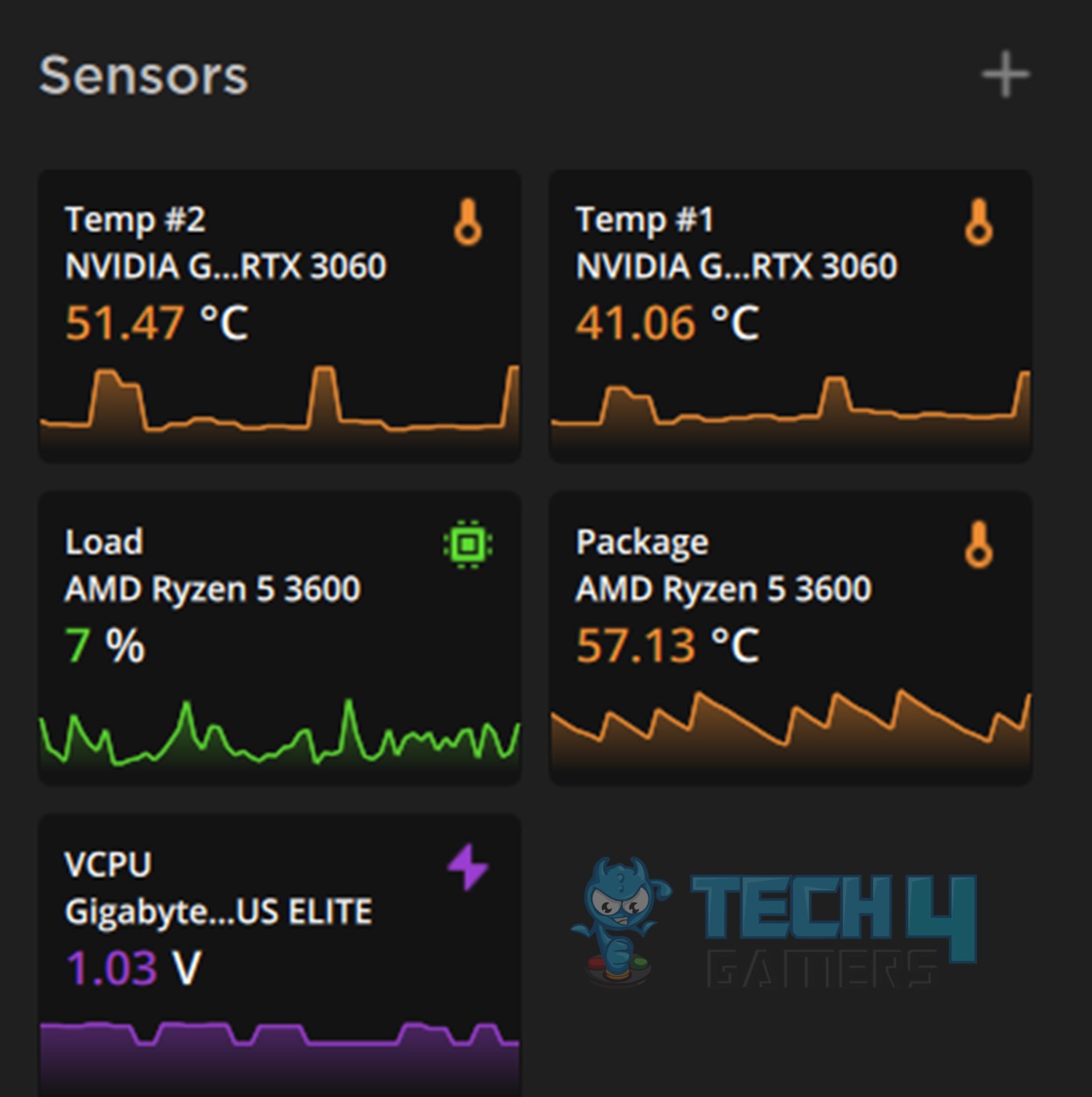 As time passes and you enjoy the glorious gaming PC you have built, you need to properly maintain it to ensure its lifespan increases. This includes properly cleaning the PC regularly. We have written extensive guides on How To Clean PC Fans, Motherboards, Tempered Glass, and even How To Clean Your PC Without Compressed Air; you can refer to these guides whenever you're cleaning your PC for the best guidance.
Happy Building!
Why You Should Trust Tech4Gamers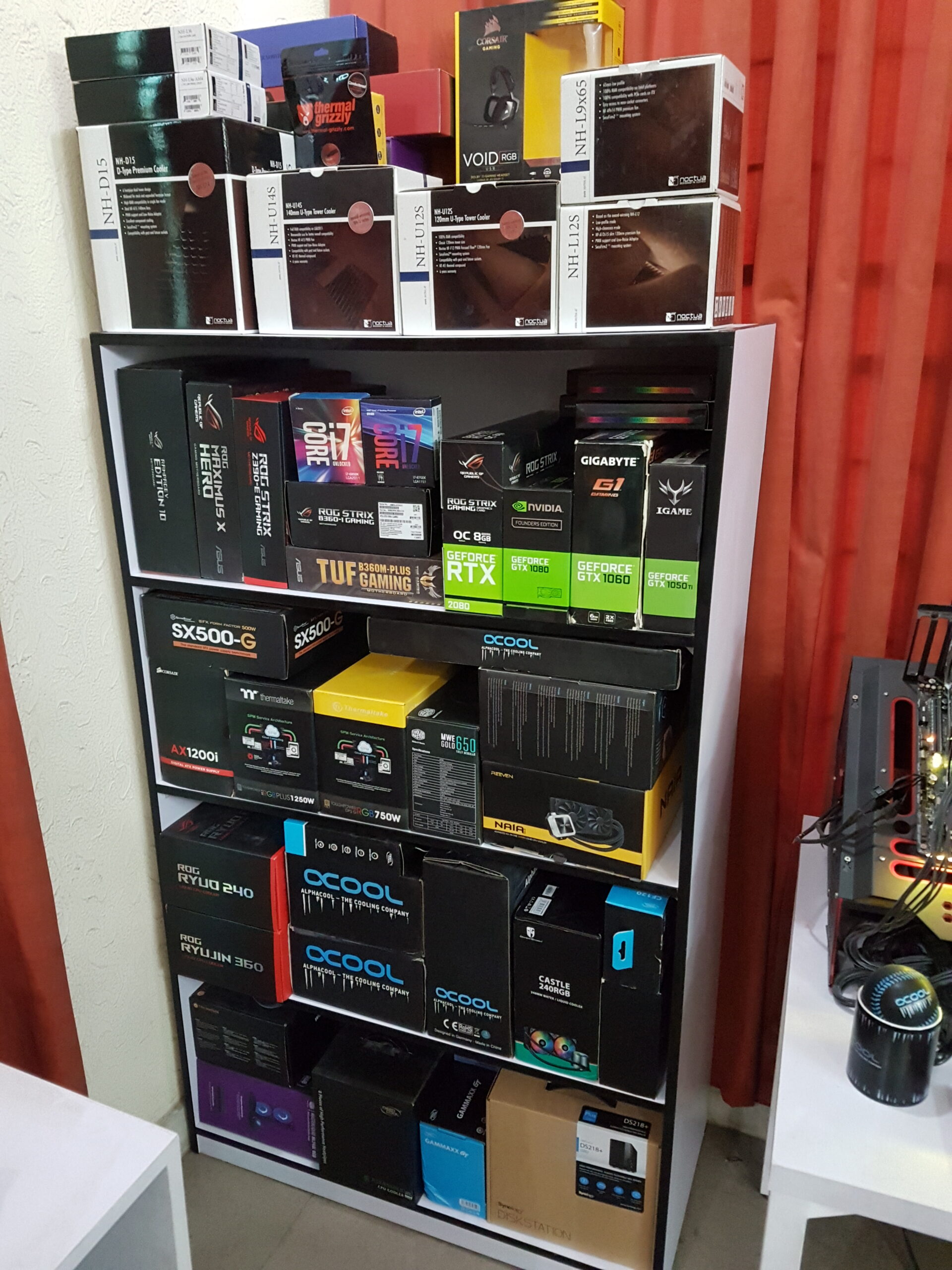 Tech4Gamers is anything but a new website. With over a decade of experience, the website, and the team behind it, have been working towards one goal and one goal alone, that is, to provide the most authentic content possible.
In pursuit of our goal, we perform days of research to back our claims, and we scratch the internet and do our in-house testing, all of which help us infinitely in creating the most valuable content ever.
Apart from just reviews, Tech4Gamers is also known around the world for breaking the most authentic news as early as possible. Not only that, but we also cover lots of technical guides, best-of articles, and everything in between.
Throughout our diverse portfolio, we always maintain our main goal, so, whatever you read on our website, you can be assured that it is authentic and backed by research.
Because of our dedication and hard work in the tech industry, many renowned brands, such as Cooler Master, DeepCool, Corsair, GIGABYTE, Noctua, and many others., send us their latest tech products so our hardware experts can thoroughly analyze them and review them for our readers.
Consequently, readers from all over the world love our content and trust us with their queries. So, whether you want the Best $1000 Gaming PC Build or the best components surrounding specific hardware, we have got your back.
FAQs
How many FPS should I expect from the best $1000 Gaming PC?
As we concluded in the gaming benchmarks, a gaming PC under $1000 should give you plenty of framerates at 1080p ultra settings.
Is the RTX 3060 Ti enough for 1440p?
Paired with the right CPU and good memory, the RTX 3060 Ti is actually enough for 1440p. You can run most games at high to ultra settings at 1080p with great FPS. So, even if you have to turn down the settings to mid to high, 1440p is definitely possible.
Is a 550W PSU enough for the RTX 3060 Ti?
Wattage alone cannot determine if a PSU is enough for any GPU. However, if we're assuming that the PSU is of a well-known brand and is built with high-quality components, then yes, a 550W PSU is enough for the RTX 3060 Ti
Can you get a good gaming PC for $1000
Definitely, building the best gaming PC under a $1000 budget is no big deal. In fact, you can get a pretty good deal if you build the PC yourself.
Was our article helpful? 👨‍💻
Thank you! Please share your positive feedback. 🔋
How could we improve this post? Please Help us. 😔
[Hardware Expert]
With a major in Computer Science, Sameed is a tech enthusiast who puts his passion for gadgets into words and creates informative blogs. From comparing different hardware to reviewing the best RAMs, motherboards, and graphics cards for your next build, Sameed has covered a wide spectrum of topics that have given him a special insight into every nook and cranny of the tech world. Sameed is also a certified expert at Computer Hardware & Networking.
Get In Touch: [email protected]