AMD has been keeping Intel at its toes when it comes to the processor lineups. Both tech giants have been competing head-on in CPU space, hoping for complete market control. Considering the market trends, mid-range and mid-tier processors are quite in demand as most users and enthusiasts judge the actual performance from this set. For the destruction of Intel's mid-tier lineup alongside the domination in the category, AMD released the Ryzen 5 5600x processor on 11th May 2020. If you're here for the Best RAM For Ryzen 5 5600x, let's have a quick peek at our selections:
Ram
G.Skill Trident Z Royal Series
Corsair Dominator Platinum
TEAMGROUP T-Force Xtreem ARGB
Looks
Award
Best RGB RAM for Ryzen 5 5600x
Best White RAM for Ryzen 5600x
Best Gaming RAM for Ryzen 5 5600x
Best Budget RAM for Ryzen 5 5600x
Best Performance RAM for Ryzen 5 5600x
What We Liked About It
Great capacity covers the scope for almost all types of users
3600 MHz with just CL16 is great customization.
Has a small form factor which makes it support almost all types of PC cases.
It has the best timings possible in DDR4 RAM.
Ram
G.Skill Trident Z Royal Series
Looks
Award
Best RGB RAM for Ryzen 5 5600x
Ram
Corsair Dominator Platinum
Looks
Award
Best White RAM for Ryzen 5600x
What We Liked About It
Great capacity covers the scope for almost all types of users
Looks
Award
Best Gaming RAM for Ryzen 5 5600x
What We Liked About It
3600 MHz with just CL16 is great customization.
Looks
Award
Best Budget RAM for Ryzen 5 5600x
What We Liked About It
Has a small form factor which makes it support almost all types of PC cases.
Ram
TEAMGROUP T-Force Xtreem ARGB
Looks
Award
Best Performance RAM for Ryzen 5 5600x
What We Liked About It
It has the best timings possible in DDR4 RAM.
Last update on 2023-12-01
Why you can trust Tech4Gamers:

We understand the importance of making informed decisions. That's why our team spends significant time testing every product we review.

Find out more about how we test.
Best Ram For Ryzen 5 5600x Detailed
Here is a list of the 5 Best RAM's for your Ryzen 5 5600x:
G.Skill Trident Z Royal Series
Corsair Dominator Platinum
G.Skill Trident Z Neo
Corsair Vengeance LPX
TEAMGROUP T-Force Xtreem ARGB
G.Skill Trident Z Royal Series
Best RGB RAM for Ryzen 5 5600x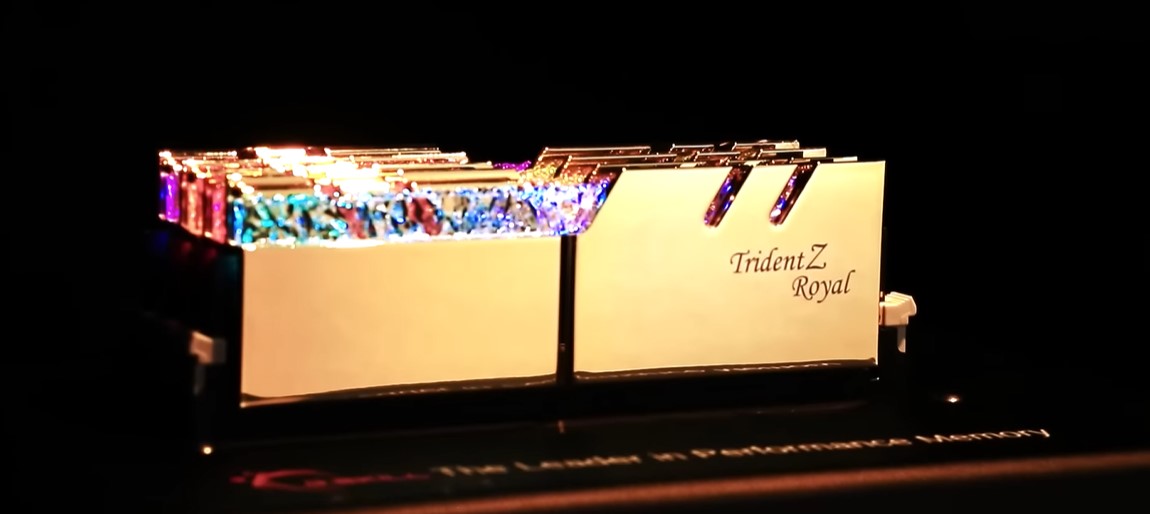 Specifications: Memory Type: DDR4 | Capacity: 16GB (8GB x2) | Frequency: 3200 MHz | Latency: CL16 | RGB Lighting: Yes | Color: Silver/Gold
Pros
Great CL Latency and speed
RGB Crystalline design
Overclocking enabled
G.Skill is one of the top-notch companies people look towards when finding high-quality components for their computers. Certainly, the case remains the same even in the RAM scenario. G.Skill has been one of the top RAM manufacturers in the market for a long time. They provide great innovation to these RAM sticks, making them the first pick for any user that sees these RAMs.
G.Skill Trident Z Royal are good-looking RAMs from a visual aesthetic perspective and the performance angle. Only a few RAMs come close to this RAM in terms of performance. It is one of the most popular articles released by G.Skill up to date. G.Skill Trident Z Royal is the top-of-the-line DDR4 RAM with a form factor of DIMM4. Additionally, DIMM4 means that motherboards having four 288-pin slots can utilize this RAM. A memory clock speed of 3200 MHz makes it a great option in the competition.
This insane RAM speed comes with a CL Latency of 16, improving the RAM performance exceptionally. Comprising such an amazing RAM speed and low latency reduces the processing lag. On the other hand, 16-18-18-38 are the timings for these RAMs which can sometimes increase while overclocking based on the optimization.
These RAMs come in a set of two with 16GB (2 x 8GB) total, which is a good combo for non-aggressive users. They only take 1.35V for powering up showing that these RAMs are very good with power efficiency. G.Skill's Trident Z Royal comes with the Intel XMP 2.0 technology-enabled confirming RAM's overclocking compatibility. You can improve the memory clock speed by a few Hz using the XMP 2.0. You can also open the two XMP profiles from the BIOS to improve performance.
One of the main reasons for the extensive selling of these RAMs is their looks. G.Skill's Trident Z Royal Series by G.Skill gives off a beautiful vibe before even placing it in their slots. RGB lights alongside the crystalline design on top of this RAM make it one of the Best RAM for Ryzen 5 5600x. These RGB lights are controllable from G.Skill's application. Also, your motherboard's application should be able to change the RGB settings. As the Royal in the name suggests, these RAMs give a Royalty vibe reflected in the design. It is available in two Royal colors, Silver and Gold.
Verdict
G.Skill Trident Z Royal is an extremely beautiful piece of technology that performs pretty well. If you are looking for a gold-colored or silver-colored DDR4 RAM for your build with some prestige in the package, it is the best choice. They are, for a fact, the coolest and Best RGB RAM for Ryzen 5 5600x with great performance and aesthetics.
Corsair Dominator Platinum
Best White RAM for Ryzen 5600x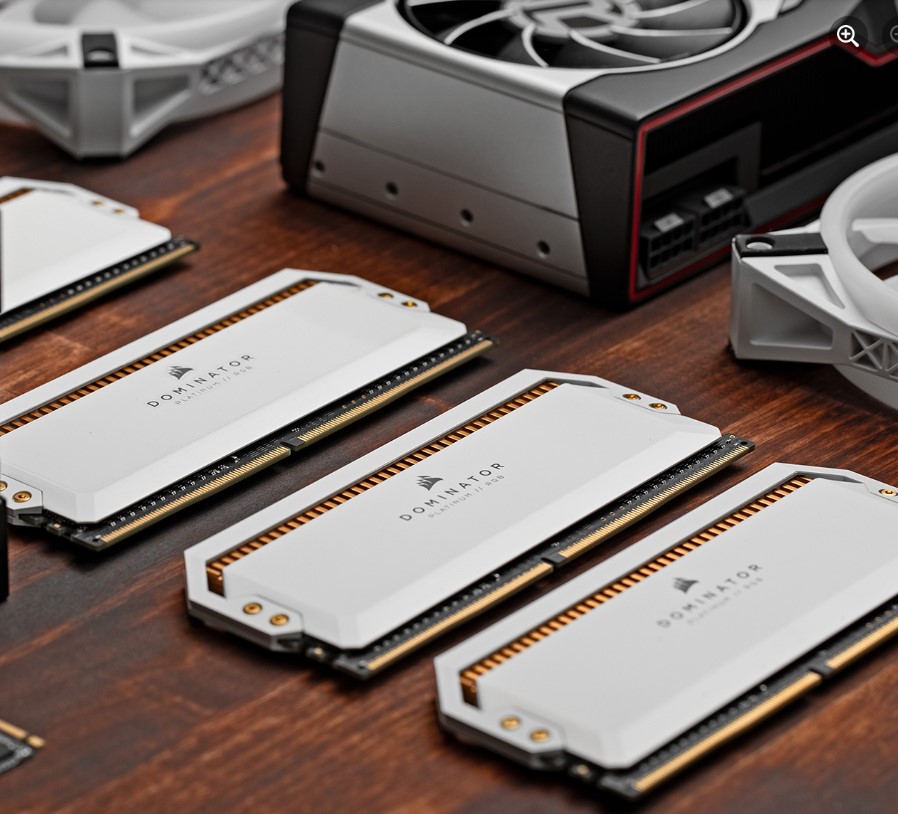 Specifications: Memory Type: DDR4 | Capacity: 16GB (8GB x2) | Frequency: 3200 MHz | Latency: CL16 | RGB Lighting: Yes | Color: Black/White
Pros
Perfect Latency and speed combination
Great capacity covers the scope for almost all types of users
Requires low voltage to run
Cons
It requires a specific application for controlling RGB. Most users like to control all RGB controls of their PC through one application.
Corsair is one of the companies that has dominated the user market extensively. From RAMs to peripherals, they let their presence be known. Many RAMs came to the market to compete with this RAM series but failed to do so. On the other hand, the Dominator series has been an old series by Corsair, from around DDR2 RAMs providing great performances at each iteration. Corsair Dominator Platinum comes in the market with the same legacy to follow.
Corsair Dominator Platinum is a DDR4 RAM, one of the most common RAM generations nowadays, with a speed of 3200 MHz. It is available in multiple frequencies, but we will be discussing for 3200MHz, making it the most common speed used alongside its compatibility with the Ryzen 5 5600x.
Corsair Dominator Platinum pushed back many RAMs with the same speed as Ryzen 5 5600x due to its great CL Latency and its speed. Keeping the legacy, Corsair Dominator Platinum comes with a CL16 Latency with 16-18-18-38 timing. Corsair optimized its RAM to the best of its abilities, making it extremely hard to beat. In short, other vendors couldn't completely juice out the power of RAM this fast.
Corsair Dominator's descendant RAM takes a TDP of 1.35V. Alongside that, RAM is overclocking unlocked. Many overclocking enthusiasts love the Corsair Dominator Platinum because it provides great performance without overclocking, enabling it to improve its performance by multiple folds. You can also use the XMP 2.0 profiles already implemented by Intel if you do not want to change each setting manually. These are a great help for people who do not know much about overclocking.
A 288-pin DIMM slot is required to fit in a Corsair Dominator RAM module. Actually, the RAM comes in 2 x 8GB RAM modules for 16GB capacity in total. It's a perfect fit for all users, including gaming and productivity, except they aren't that aggressive with RAM usage. Corsair RAMs have been optimized to work with the Intel and AMD motherboards that provide similar performance.
RAM's performance does matter, but RAM's look is a completely different matter. Corsair Dominator Platinum dominates its competitors in its looks too. Dominator's opponents tried to shrink the performance gap but couldn't produce a RAM stick with that level of beautification. For beautification, the RAM has small blocks all across, with each having an LED.
There are almost 12 small LEDs that are customizable. You can play around the Corsair's iCUE application and get yourself busy in making profiles that sync best with your PC. Corsair Dominator Platinum was first released in black, followed by a white variant, making the RAM even more beautiful.
Verdict
It is a beautiful RAM that has not just all looks but also great performance. High speed combined with CL 16 Latency makes it a high-end RAM. Although high-end performance and aesthetics also demand money, the title of the Best White RAM for Ryzen 5600x completely justifies the Corsair Dominator Platinum considering its qualities.
G.Skill Trident Z Neo
Best Gaming RAM for Ryzen 5 5600x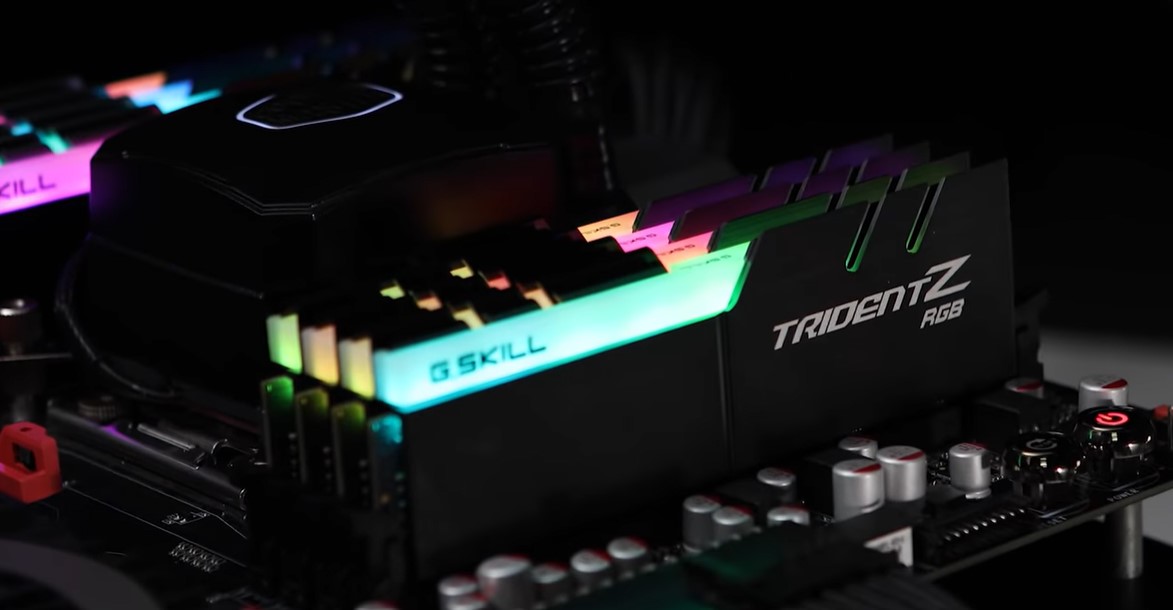 Specifications: Memory Type: DDR4 | Capacity: 16GB (8GB x2) | Frequency: 3600 MHz | Latency: CL16 | RGB Lighting: Yes | Color: Black
Pros
3600 MHz with just CL16 is great customization.
RAM requires a quite low voltage.
Cons
Need an extra app to control the RAMs RGB.
Only compatible with a limited number of chipsets.
We have another addition from the G.Skill itself, the G.Skill Trident Z Neo. It is a performance beast that has created some chaos in the market. The specification of this RAM helps them achieve the best performance in games, thus making it one of the Best RAM for Ryzen 5 5600x.
Among numerous factors that contribute to it being this popular, the speed and latency of G.Skill Trident Z Neo take the lead. Trident Z Neo has a memory speed of 3600 MHz and latency CL16 with timings 16-19-19-39. Combining this unbelievable speed with the extremely low latency makes Trident Z Neo perform at its peak. You might have seen many RAMs that provide speeds of 3200 MHz at most with this latency, but the Trident Z Neo breaks that boundary as it is a performance-focused RAM. G.Skill Trident Z Neo uses the DIMM design with 288 pins for even better performance.
Similar Guides: Best Ram For Ryzen 9 5900x
G.Skill's Trident Z Neo comes in a package of two 8 GB modules, making 16 GB RAM. Your motherboard should have at least two RAM slots free for putting these RAMs if you want to enjoy it to its best. They also get an edge as they are DDR4 RAMs with exceptional performance. It is crucial as most users come to the market to buy DDR4 RAMs because not many processors are compatible with DDR5 RAMs.
These RAMs are overclocking unlocked and come with Intel XMP 2.0, implying that you get two XMP profiles for overclocking. However, if you want to check DDR5 RAMs, you can review our article on the Best DDR5 RAM. Trident Z Neo takes a power of 1.35 V, which is pretty less if compared to the speed it runs at.
Trident Z Neo RAM has a good design with RGB lights all across the RAM body. G.Skill focuses more on performance, but it doesn't eliminate aesthetics. G.Skill got inspiration from the stripes on race cars and came up with a similar design for this RAM. Also, you can customize the RGB lighting through the Trident Z Control Lightning Control panel.
Verdict
G.Skill Trident Z Neo is a memory that falls in a separate league of its own. This RAM almost beats all other competitor RAMs in benchmark tests. Overclocking is also a smooth process. This RAM is the choice of many gamers because of its average price and high gaming performance. Considering its perks and perfection, we categorized it under the Best Gaming RAM for Ryzen 5 5600x.
Corsair Vengeance LPX
Best Budget RAM for Ryzen 5 5600x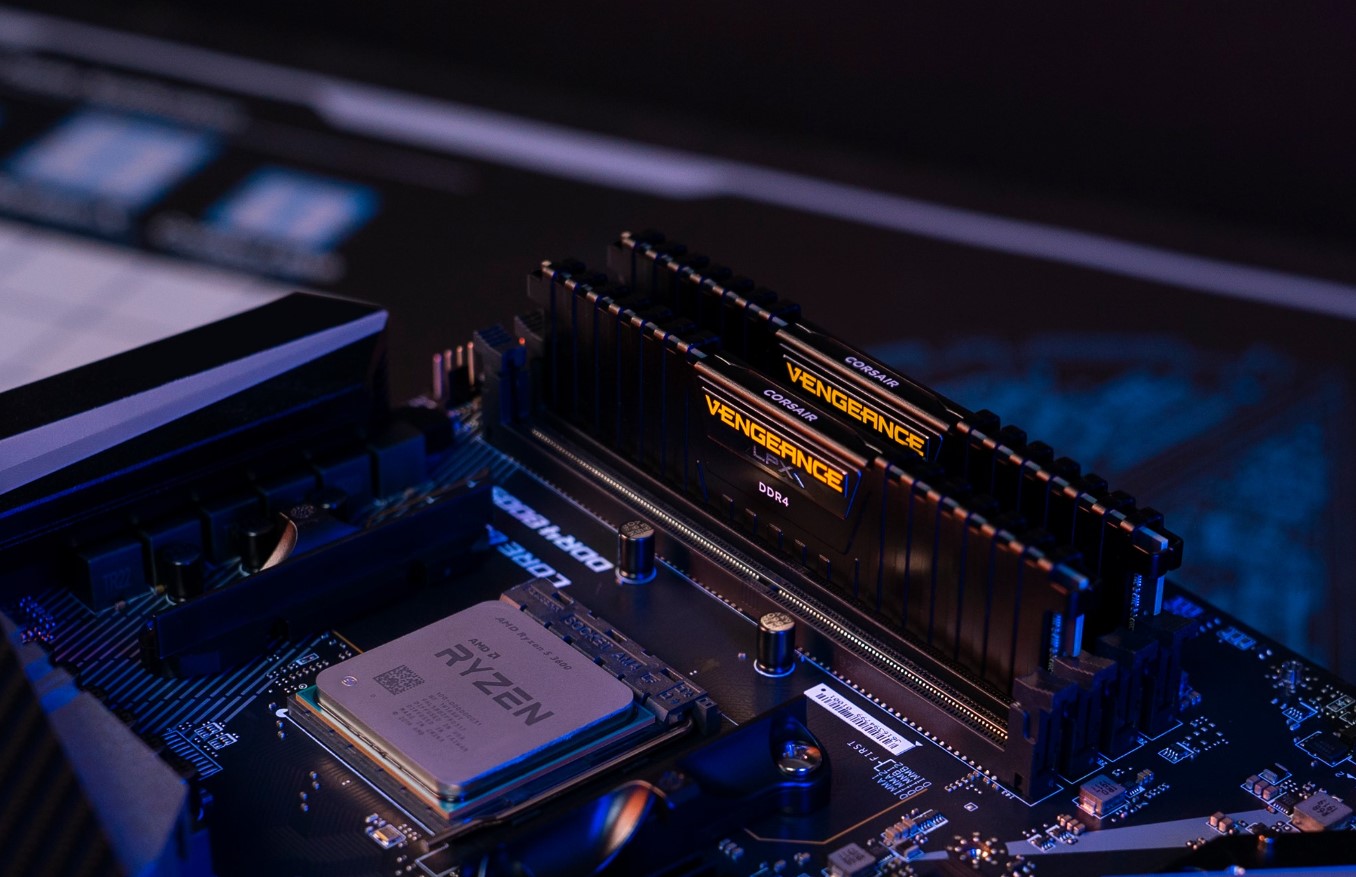 Specifications: Memory Type: DDR4 | Capacity: 16GB (8GB x2) | Frequency: 3200 MHz | Latency: CL16 | RGB Lighting: No | Color: Black/White/Red
Pros
Supports both AMD and Intel DDR4 motherboards.
It has a small form factor that supports almost all types of PC cases.
Great cooling.
Cons
An extra fan increases the price of the RAM.
No RGB but available in multiple colors.
One of the specialties of Vengeance LPX is that it comes with a Vengeance Airflow cooling fan that can be placed on the RAM helping it to remain cool even when the RAM is pushed to 100%.
Corsair Vengeance LPX is a DDR4 RAM built-in DIMM form factor. With this form factor, it can fit in the 288-pin DDR4 slots on your motherboard. Corsair released the RAM with great specifications when the DDR4 was a new technology, and people rapidly converted to this memory type. With a speed of 3200 MHz and CL15 15-15-15-36 as default timing, this RAM provides great performance.
The main relationship between CL latency and speed is that a RAM with high speed but low latency will work the best as the latency slows down the RAMs working.
CL15 is considered a low value for latency, a huge plus point. Alongside the latency, a RAM to have this much speed is equally incredible. Actually, Corsair Vengeance LPX comes in multiple capacities, from a 16 GB kit to a 256 GB kit. Also, the pricing changes according to the capacity you are going with. In the 16 GB version, you get two 8GB RAM sticks.
These RAMs have been hand-assembled, which makes them even more reliable architecture-wise. They are overclocking enabled and use Intel's XMP 2.0 to achieve the purpose. The XMP is optimized pretty adequately, allowing the user to reach the maximum overclocking capacity of the RAM without damaging it.
On overclocking, RAM timings increase to 16-18-18-36, but there's an increase in speed, providing great balance and performance overall. Corsair's Vengeance LPX has been optimized to the extent that it allows for its best performance for both AMD and Intel motherboards that support DDR4. The RAM has 8 PCB layers, which help when RAM is overclocking as they lose some of its thermal conductivity.
Corsair Vengeance LPX is built with the best value for performance in mind. Strikingly, the aesthetics of this RAM aren't that good or cool, to begin with. However, performance-wise, it is in a league of its own. RAM's adequate cooling also plays a huge role in reaching the maximum performance possible as heat is the performance's enemy. Corsair managed to add a cooling fan that can be placed on the RAM. Corsair's Vengeance Airflow cooler helps keep it cool even when overclocking is turned on making the exterior design of RAM a cooling solution of its own. By off chance, if you are looking for Ryzen 5 5600x CPU Cooler, we have an entire guide dedicated to that.
Vengeance LPX's core RAM encompasses an aluminum body designed in the form of a heat dissipator. This heat dissipator helps in the easy flow of air around the core of the RAM. Also, the RAM is of average size, around 32mm, which can easily fit in the cases having a smaller form factor.
One problem that people face with the RAM is that it has an extra fan which not most users need. For many people, forcing the users to buy a fan with the RAM they might not use becomes a problem. Even still, this RAM is relatively cheap For Ryzen 5 5600x.
Verdict
Corsair Vengeance LPX is a RAM one of the most budget-friendly options available, providing performance equal to RAMs triple its price. It is not aesthetically pleasing but still good if you're more of a performance-centric person. Also, the RAM has many cooling solutions implemented, which does not allow it to overheat. It is a treat, making it the Best Budget RAM for Ryzen 5 5600x.
TEAMGROUP T-Force Xtreem ARGB
Best Performance RAM for Ryzen 5 5600x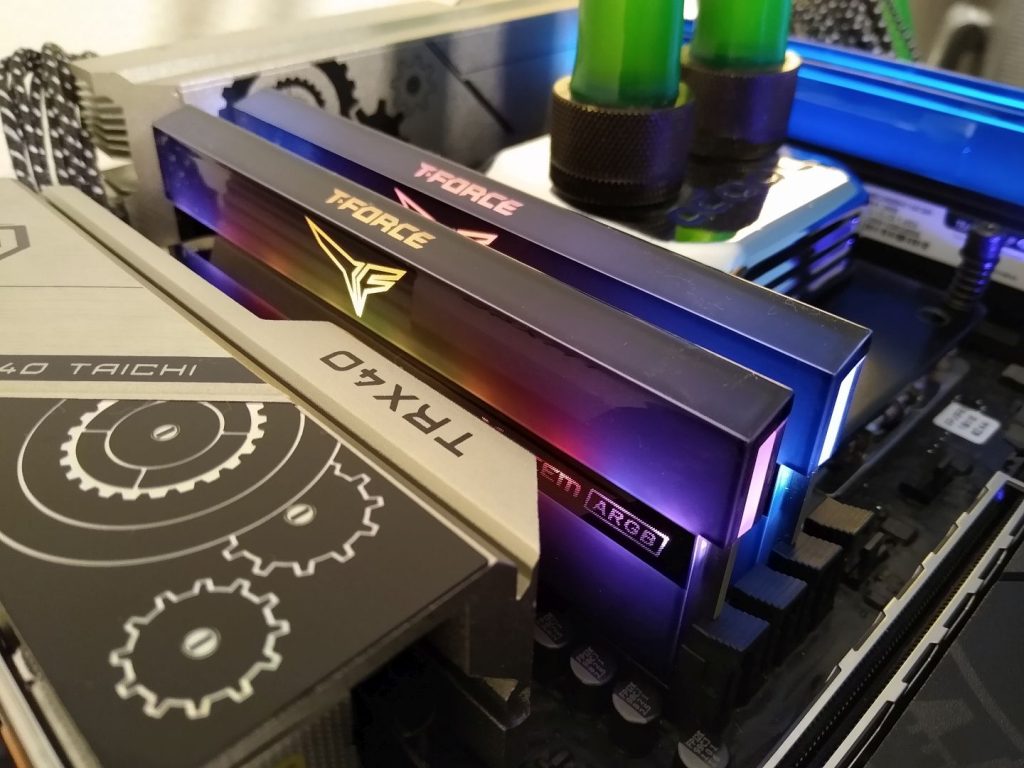 Specifications: Memory Type: DDR4 | Capacity: 16GB (8GB x2) | Frequency: 3600 MHz | Latency: CL14 | RGB Lighting: Yes/ No | Color: Black/White/Blue
Pros
It has the best timings possible in DDR4 RAM.
Beautiful ARGB technology.
Overclocking unlocked.
TEAMGROUP has always been a competitor to other big tech giants like Gigabyte, Corsair, G.Skill when it comes to RAMs. They had been struggling for years, but in 2021, they, at last, managed to surprise the best in the market. TEAMGROUP released their beast RAM, the TEAMGROUP T-Force Xtreem ARGB, a significant addition to the RAM domain in the market.
T-Force Xtreem ARGB is a DDR4 RAM with a DIMM form factor requiring at least one 288-pin slot on the motherboard. These 288-pins are at the bottom of this RAM which improves the transfer rate of this RAM. T-Force Xtreem comes with a speed of 3600MHz and CL14 latency with a timing of 14-15-15-35. Having such low latency and great speed is a rare thing for RAM.
With these specifications, the T-Force Xtreem can provide extraordinary performance. It is available in multiple capacities ranging from 16 GB to 128 GB, with the 16 GB variant being the most common.
In the 16 GB RAM kit, you get two 8 GB RAMs which is more than enough if you are a gamer or a normal user. TEAMGROUP T-Force Xtreem ARGB is a little bit heavier compared to other RAMs. However, if performance is your core necessity, this shouldn't worry you. T-Force Xtreem uses about 1.45 Volts to work, which is a little higher power consumption than its opponents. However, the specifications and performance satisfy the excessive voltage requirement.
Moreover, the Xtreem is overclocking unlocked, making it an important item in the market. Improving your RAMs speed by even 1-2% is what every gamer wants to do. Overclocking increases not only the speed but also increases latency. An increase in latency isn't that good, but mostly the speed improvement gives the edge compared to the latency. Intel's XMP also comes in the package with this RAM.
Intel's XMP allows smooth overclocking for people who don't know about it, as it provides pre-built profiles. AMD's Ryzen 5 5600x is a hardcore performer processor and syncs right along with this RAM.
Also Read this: Best Ram For Ryzen 9 5950x
More importantly, the RAM has not only performance but also an amazing design. 'ARGB' in RAM's name decodes to Addressable RGB. It is more like an illuminating RAM instead of an RGB-lighted RAM, as the whole RAM glows with different colors providing an amazing look. Also, you can control the RGB through the application of your motherboard.
If you aren't a huge RGB fan, TEAMGROUP has covered you. These RAMs are available in both ARGB and no RGB variants. T-Force Xtreem ARGB RAM comes in white, blue, and black colors with ARGB and no RGB variants. Talking about the price, the RAM is extremely expensive. However, the performance it provides sets the criteria for other competing RAMs.
Verdict
TEAMGROUP T-Force Xtreem ARGB is the best performance RAM you can get in the market. You get the most speed in the least amount of latency. They come in both RGB and non-RGB variants, which is good for users not too much into RGB RAMs. Nevertheless, the unique illuminating RGB feature intrigues most users in buying this RAM. It is expensive, which puts it at a disadvantage here. However, its astonishing performance made us categorize it under the Best Performance RAM for Ryzen 5 5600x.
About Ryzen 5 5600x
AMD Ryzen 5600x processor comes from the Ryzen processor series by AMD. It is a 5th Generation processor that supports the AM4 socket, a high transfer rate socket specifically designed for AMD processors. Ryzen 5 5600x made its addition to the Ryzen lineup in 2020 and set up its deep roots in the market just after its launch. With 6 cores and 12 threads, this processor outclasses many processors of the Ryzen class and Intel's.
Having such outclass specifications helps it provide a whopping base clock speed of up to 3.6 GHz making it a beast in the market and those 6 cores and 12 threads on hand. AMD Ryzen 5 5600x and many other processors of this generation are overclocking unlocked, which is good news for overclocking enthusiasts as they can get more juice from the processor. Therefore, the maximum performance you get from Ryzen 5 5600x when overclocked is up to 4.6 GHz, which is astonishing. You can push it further, but that will put the processor's life at risk.
AMD Ryzen 5600x uses the AMD "Zen 3" Core architecture, successor to the Zen 2 architecture. The processor's architecture comprises 32 MB of L3 (Level 3) cache. This processor's L1 (Level 1) cache is 64 KB per core, whereas the L2 (Level 2) cache is 512KB per core, around 3 MB combined. Some processors have shared L1 and L2 caches, whereas L3 is static depending on the model implemented.
L1 and L2 cache are processor caches, whereas the L3 cache usually sits on the motherboard (Read Motherboard For Ryzen 5 5600x). These numbers are assigned based on the distance or closeness between these caches from the processor. AMD Ryzen 5600x uses a default TDP of 65 W and comes with a Wraith Stealth Cooling fan in the box, used for the processor's thermal cooling.
AMD Ryzen 5600x provides memory support for a dual-channel DDR4 3200 MHz frequency RAM. DDR4 RAMs have been ruling over the market for a long time. They are most usual nowadays, making them easily accessible for the users alongside a powerful chip. They also support the latest PCI Express ports, the PCIe 4.0 ports. This processor supports high-end chipsets like the X570 from the top-tier stuff and B450 or B550 in the mid-range chipsets section.
If you're looking for X570 Motherboards, check our thorough guide on Best X570 Motherboards.
3200 MHz vs 3600 MHz RAM For Ryzen 5600x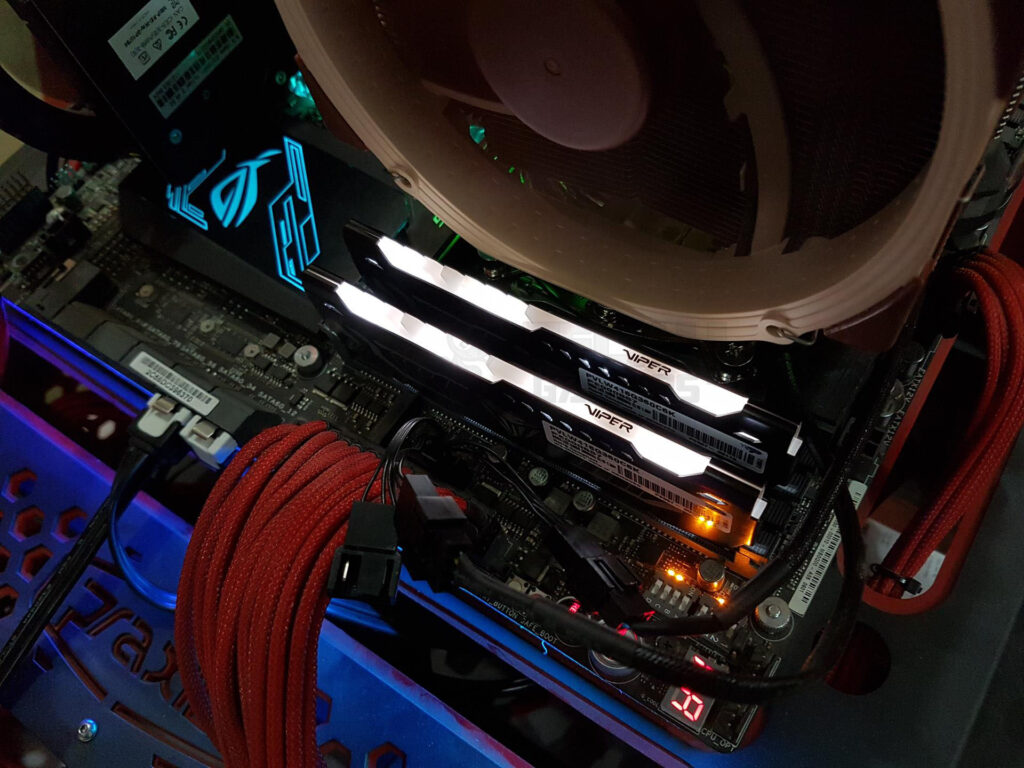 DDR4 is the most common RAM in the market nowadays. These RAMs come in two speeds. One is the 3200MHz DDR4 RAM, and the other is the 3600MHz version. They are the most common because of many reasons. They have been ruling the RAM market for quite a long time, and almost all motherboards made by different manufacturers have the DDR4 RAM slot.
If you want to buy one, you might get confused about which DDR4 RAM to get, a 3200 MHz one or 3600 MHz. There are a few factors that you should consider before buying the RAM. Let's have an in-depth look at all the reasons that might affect your decision.
Latency and Clock speed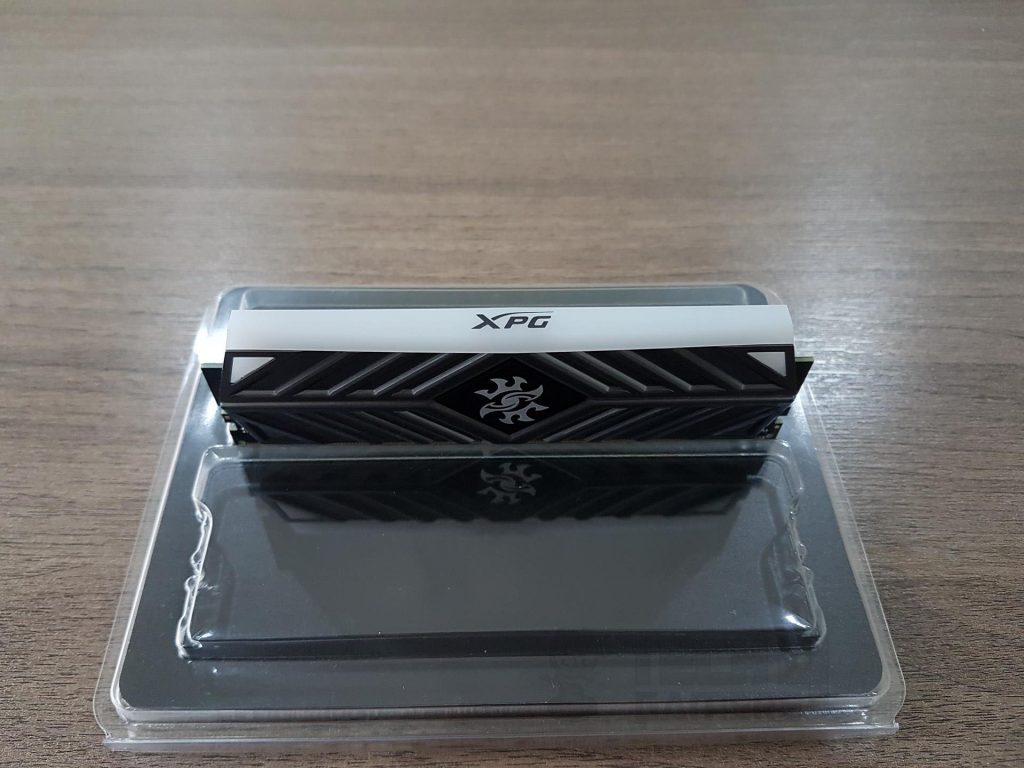 RAMs have latency named CAS Latency which is the time delay that occurs between the RAM receiving the instruction from the processor and working on it. Another popular name for this Latency is CL Latency. The DDR4 RAMs mostly come in the CL Latency range of 15 – 19. As latency isn't a plus point in any system globally, the same is the case here. A RAM having a CL latency of 15 will work far better than a RAM having the CL19 latency.
Clock Speed is one of the most important things that a person should look out for a while buying RAM. MegaHertz (MHz) is the default unit for measuring the Clock speed. The more the clock speed of a RAM, the faster it will work, implying the improvement in your performance. A well-performing and reliable RAM has more clock speed and less latency. So, a 3600 MHz DDR4 RAM with a CAS Latency of 15 will be the best Ryzen 5 5600x RAM.
Memory Capacity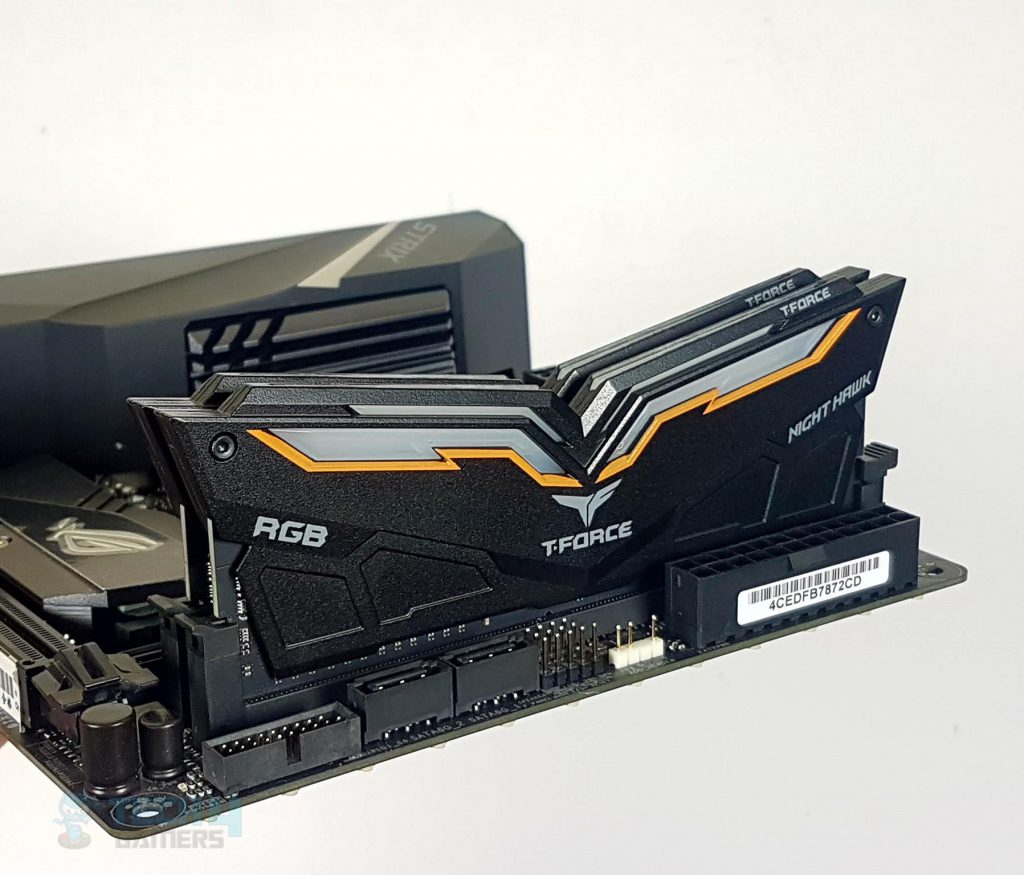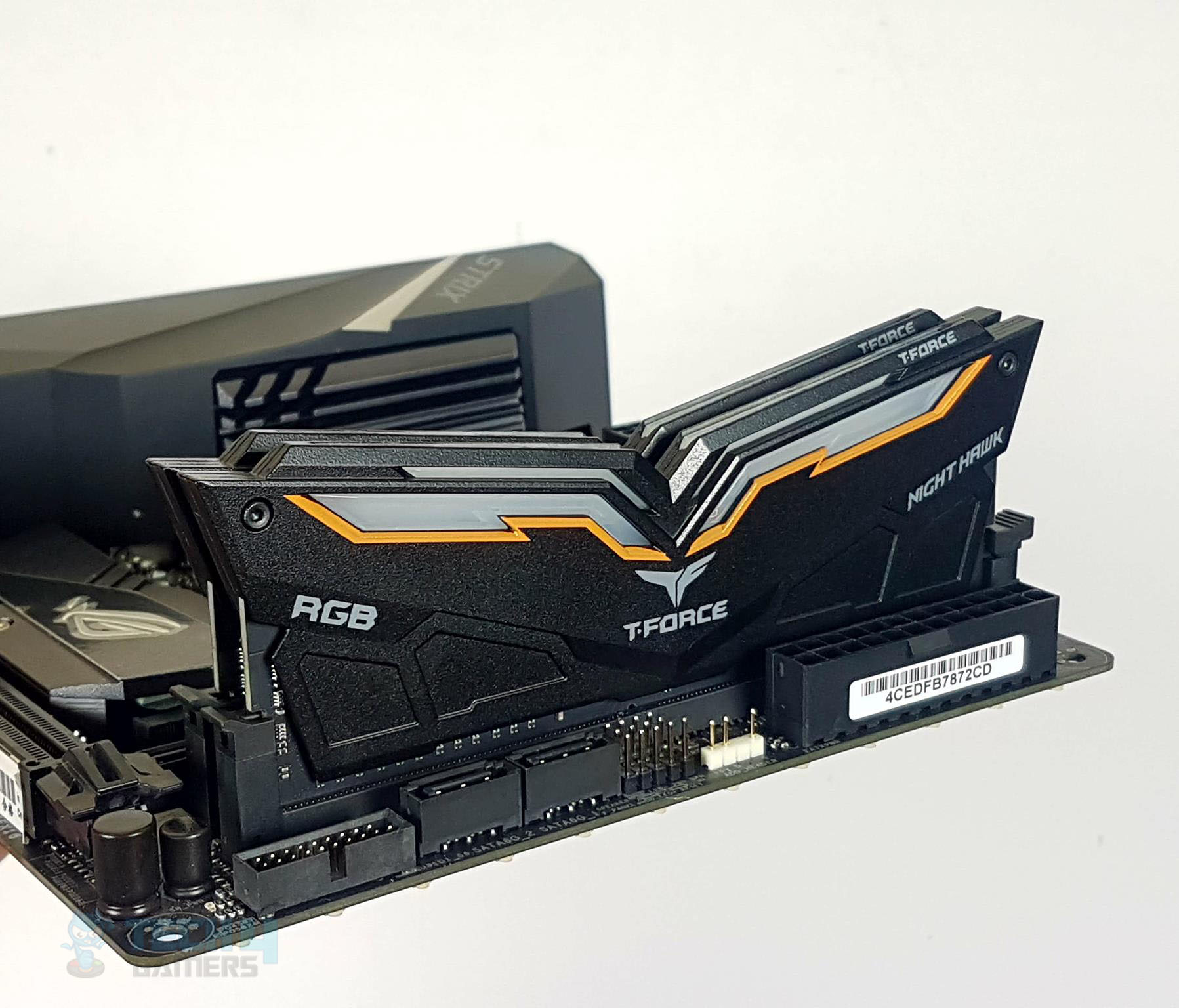 RAM is a fast-processing device that takes instructions from the processor, and, using the data from storage, it performs the task at extremely fast speeds. It isn't a storage device as it clears out as soon as you close your PC or laptop. Old RAMs had problems regarding less space in RAMs. Sometimes heavy tasks like running games or using multiple tabs on Chrome require a lot of memory, resulting in worsened performance and lag.
DDR4 RAMs solve this problem with capacities around 16GB – 32 GB. You need at least 16GB RAM to run heavy games and enjoy the full experience. Actually, the RAM capacities are independent of the RAM frequency. If you have 16 GB DDR4 RAM with 3200MHz compared to 16GB DDR4 RAM with 3600MHz speed, there won't be a huge difference in comparison, but the 3600MHz will have a better performance overall.
Related chipsets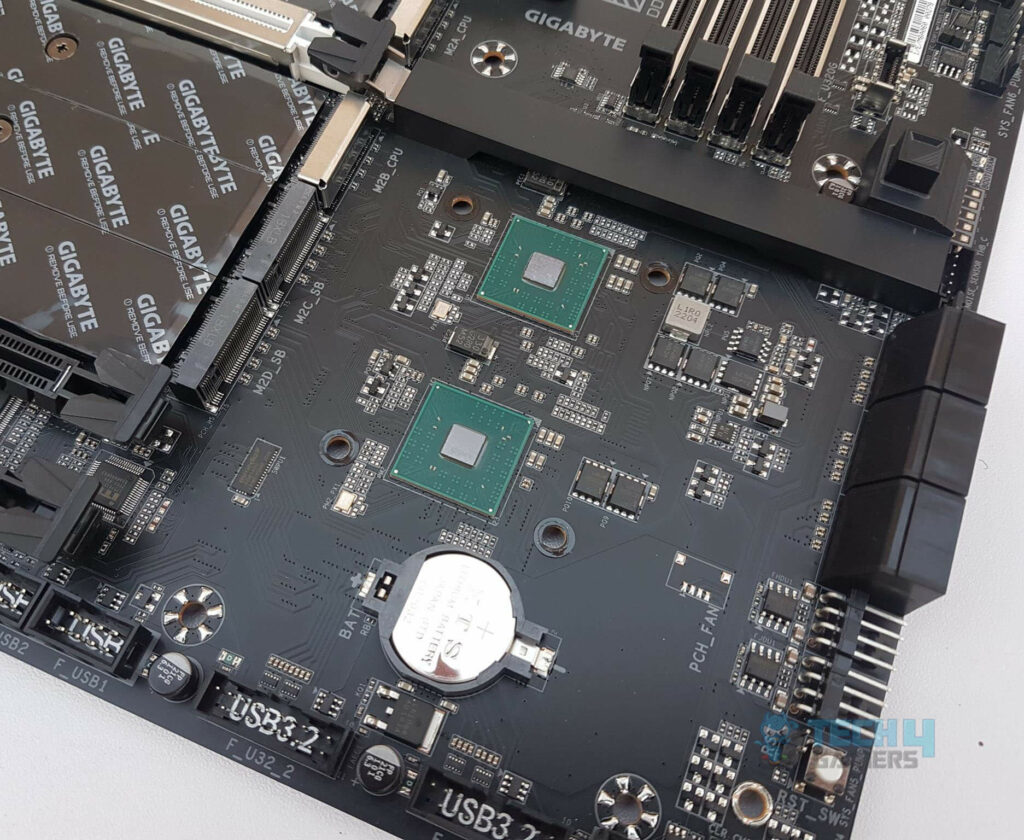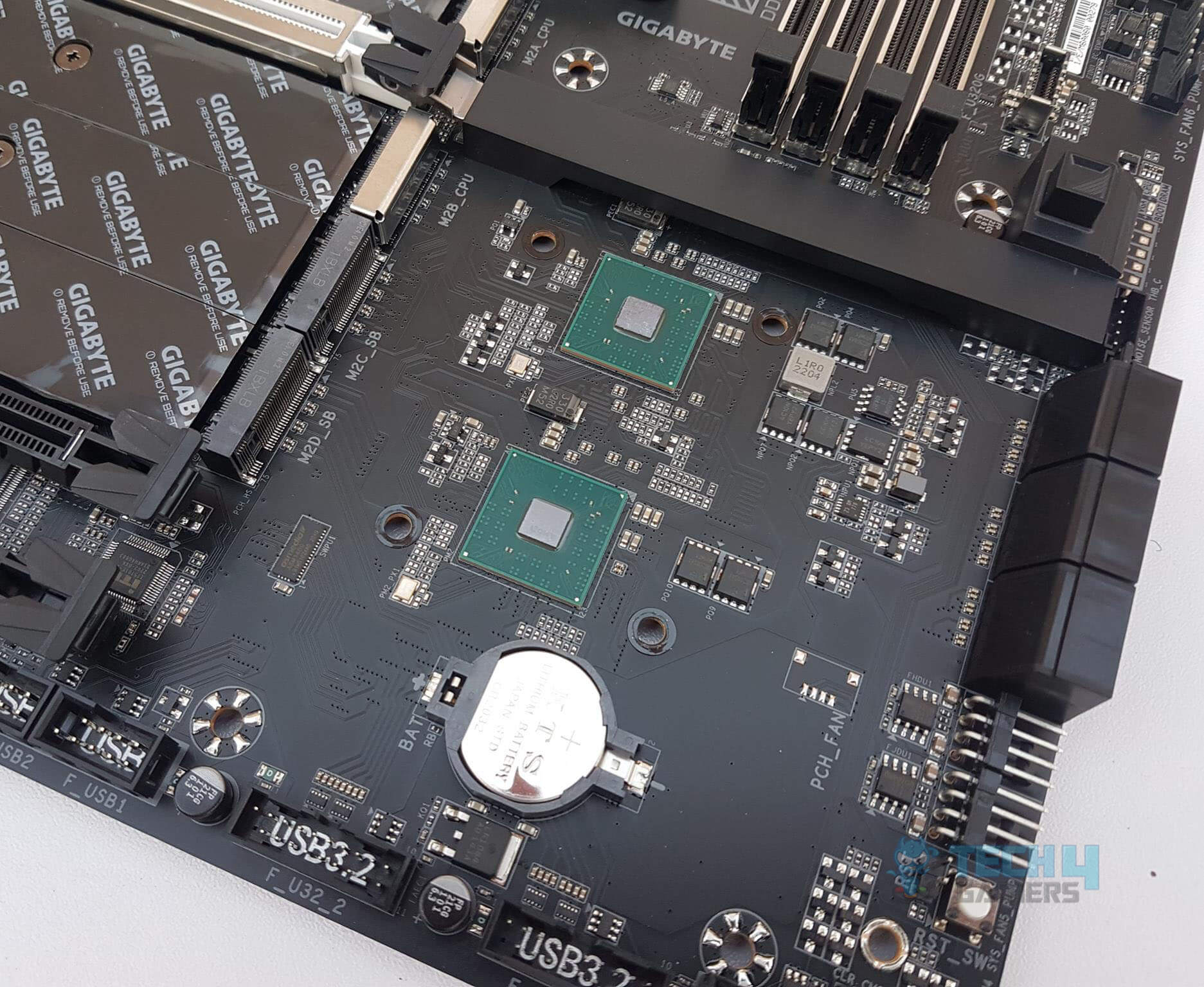 RAMs aren't manufacturer-independent. It implies that you can also fit a RAM fitting in an Intel motherboard in an AMD motherboard. Any chipset that has an X.2 port can handle the DDR4 RAMs. Almost all DDR4 RAMs have this port, which is why DDR4 RAMs are the most used nowadays. A 3200 MHz or 3600 MHz motherboard does not change anything in the chipsets that support these RAMs.
Pricing & Aesthetics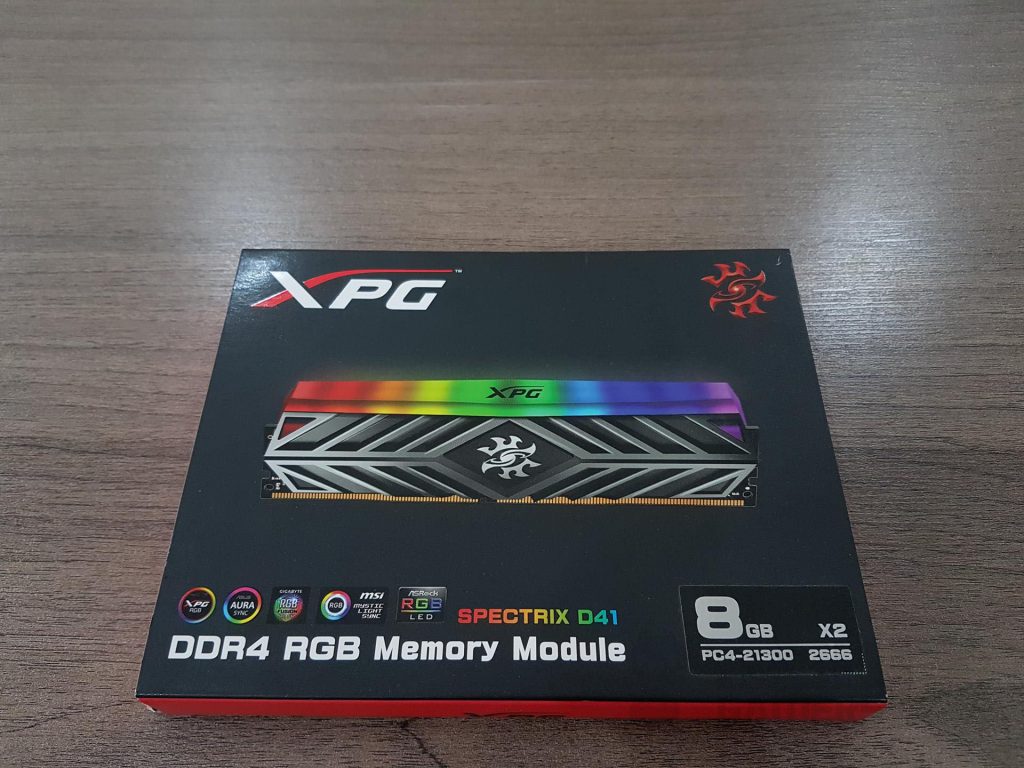 Most people want to go for the bang for the buck deals to invest in some other PC components. If that's the case, then a 3200 MHz is the best Ram Speed For Ryzen 5 5600x. Even though it is not as good as 3600 MHz RAM, still, it is the best you can get at a low price. If you are a performance nerd and don't have any worries in the budget section, you can go for 3600 MHz RAM, which is also aesthetically pleasing.
There are many 3600 MHz RAMs in the market by popular companies like Corsair, G.Skill, and Kingston, among others, that have charming RAMs having the best performance possible. If you are on a budget, you should not go for RAM aesthetics and beauty as a priority. Instead, go for a RAM that can provide adequate performance. After all, aesthetics aren't as important as performance.
5600X RAM Speed benchmarks
Ryzen 5 5600x is the processor that can beat higher tier benchmarks if provided with the best-compatible components. After thorough testing and reviewing, we came up with a few RAMs that could be the best combination with this processor. Now let us compare these RAMs based on their speed and compatibility with the Ryzen 5 5600x processor.
On testing the Ryzen 5 5600x with RAMs like the Trident Z Neo and Corsair Vengeance LPX, we found that the Corsair Vengeance did not perform as well as the Trident Z Neo. One of the reasons for this result is that Trident Z Neo's speed is better than Vengeance's. Also, before testing, we thought that the RAMs with 2 sticks were more stable than the 4 sticks, which was wrong.
On testing different RAMs with an alternate number of RAM modules, it became clear that these RAM sticks are designed such that there is no huge performance drop with multiple sticks. Another thing that people mostly confuse is the placement of dual-channel RAM. It is believed that dual-channel RAM doesn't work in quad-channel motherboards.
However, this is a wrong assumption. Our tests prove that even if you buy two dual-channel RAM sticks and place them in a quad-channel motherboard, they will perform the same as the specified quad channels' RAM sticks. A RAM is not dual or quad-channel. The motherboard's feature combined with the processor defines whether a RAM will work in a dual or quad-channel.
How We Tested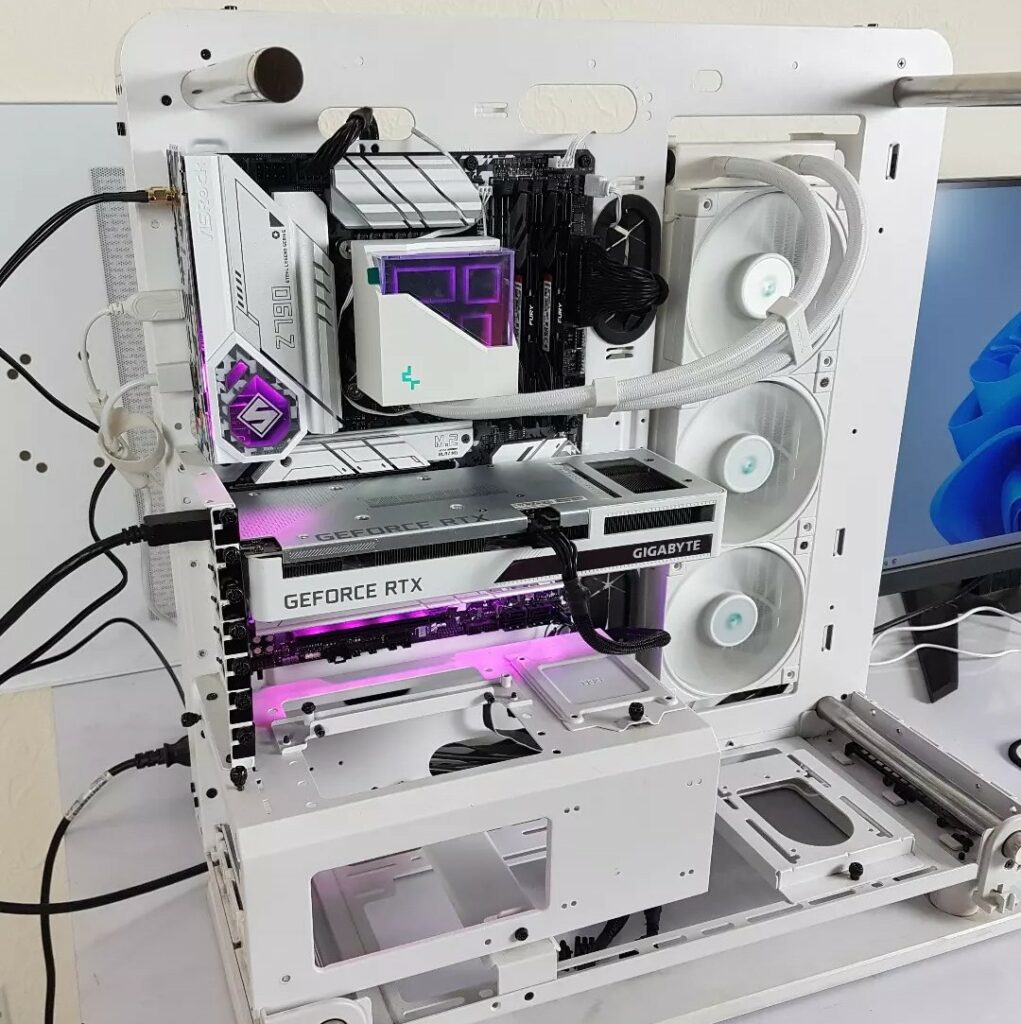 All of the handpicked Best RAM for Ryzen 5 5600X undergo extensive research here at Tech4Gamers, after which we take into consideration our proficient analytics, combined with in-house reviewing and testing (if possible). We also compare real-world performance benchmarks under idle, typical, and heavy gaming/overclocking workflows. Not to forget, we cross-match relative RAM performance to deduce the Best Overall RAM for the Ryzen 5 5600X, for which we personally ensure 100% compatibility.
How We Picked
Choosing the Best RAM for Ryzen 5 5600X is a time-consuming job not well-suited for the faint-hearted since you'll need to consider several factors. Nevertheless, you're the one who has to make the decision ultimately. As such, for your added convenience, we've gone ahead and explained several crucial points to brood over while attempting to select the Best RAM for Ryzen 5 5600X in accordance with your uniquely customized workloads.
Budget
All manufacturers will tend to launch their respective offerings for the Best RAM for Ryzen 5 5600X at unique price points. Setting these RAM modules apart from each other are several factors such as build quality, aesthetics, and general design, as well as performance and heat dissipation, which combine to form a variable price for the RAM kits depending on the brand.
Resultantly, it's essential to base your decision on a specific budget, so you'll know whether it's feasible for you to splurge on some of the more expensive and fancier aesthetic RAMs out there or go for something more practical such as a high-speed RAM kit with sufficient heat dissipation.
Performance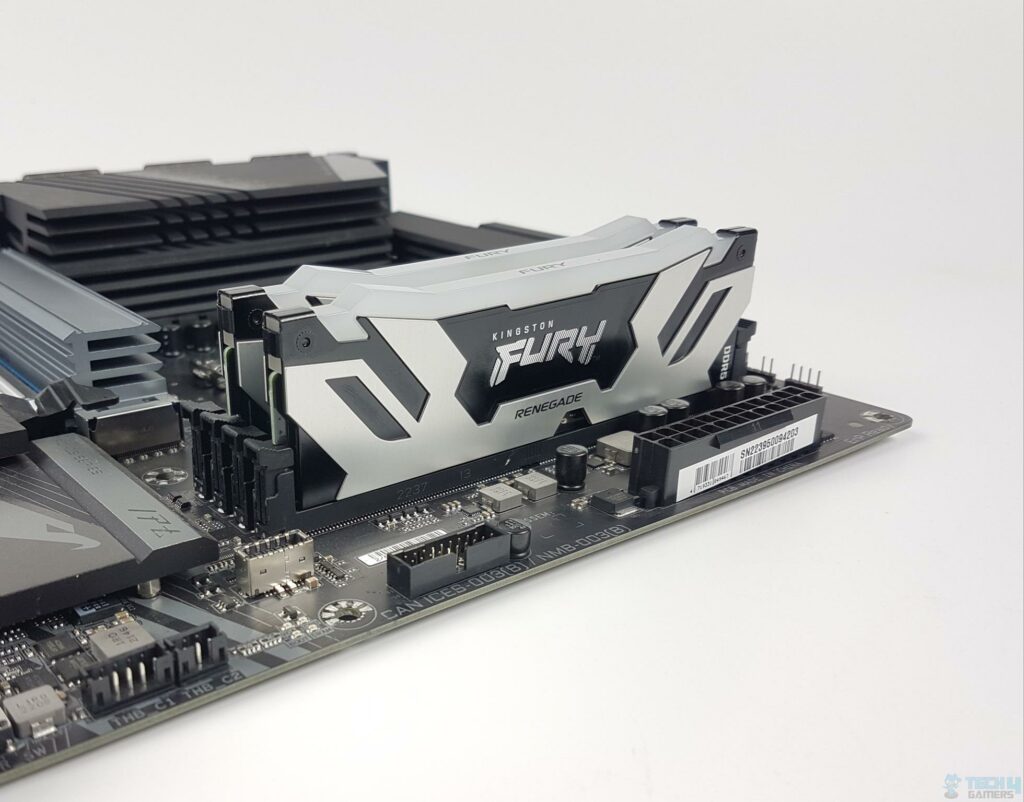 Objectively speaking, performance can be classified as the most critical aspect of any RAM kit. CAS Latency (CL), clock speeds, and heatsinks can all indicate how strong a RAM will perform. Generally, you should always prioritize RAMs with lower latencies (CL) since the lower this figure is, the faster your RAM will be. Furthermore, RAMs with higher clock speeds will always be preferred since the combination of a low CL and faster clock speeds will translate to a positively reduced time taken for the RAM to transfer data between the CPU and itself, subsequently paving the way for drastically improved gaming performance.
Lastly, thermally efficient RAM modules are much sought-after. Quite a few manufacturers are offering dedicated fans for supplementing airflow, or at the very least, incorporating embedded heat-spreaders that help sustain optimal heat transfer. As a result, users can easily overclock RAMs while ensuring the absence of thermal throttling, which would otherwise detrimentally affect RAM and, thus, overall PC performance.
Efficiency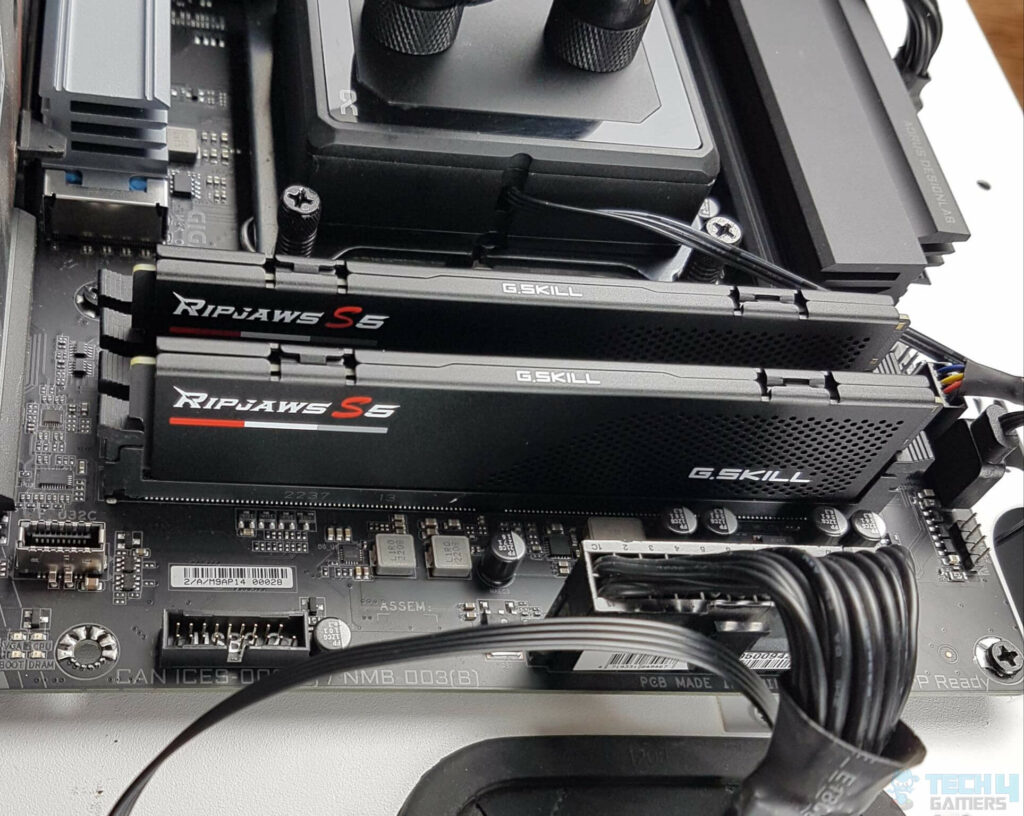 Higher-speed RAM is naturally more power-hungry, but some companies manage to decrease this jump in power consumption through a specialized low-voltage operation. If you want to save on your electricity bill, it's worth looking out for these low-power RAMs since the performance differential is usually negligible, especially if you plan to avoid overclocking. At the same time, the power-saving can add up extensively over time, saving you some capital in the long run.
Aesthetics and Build Quality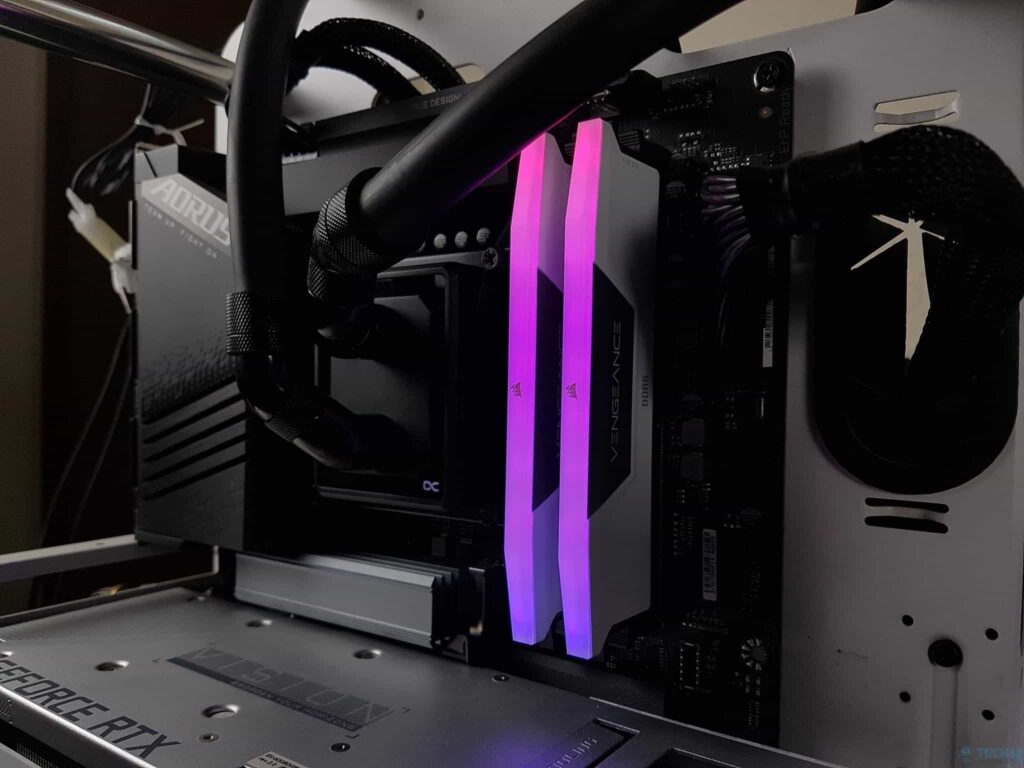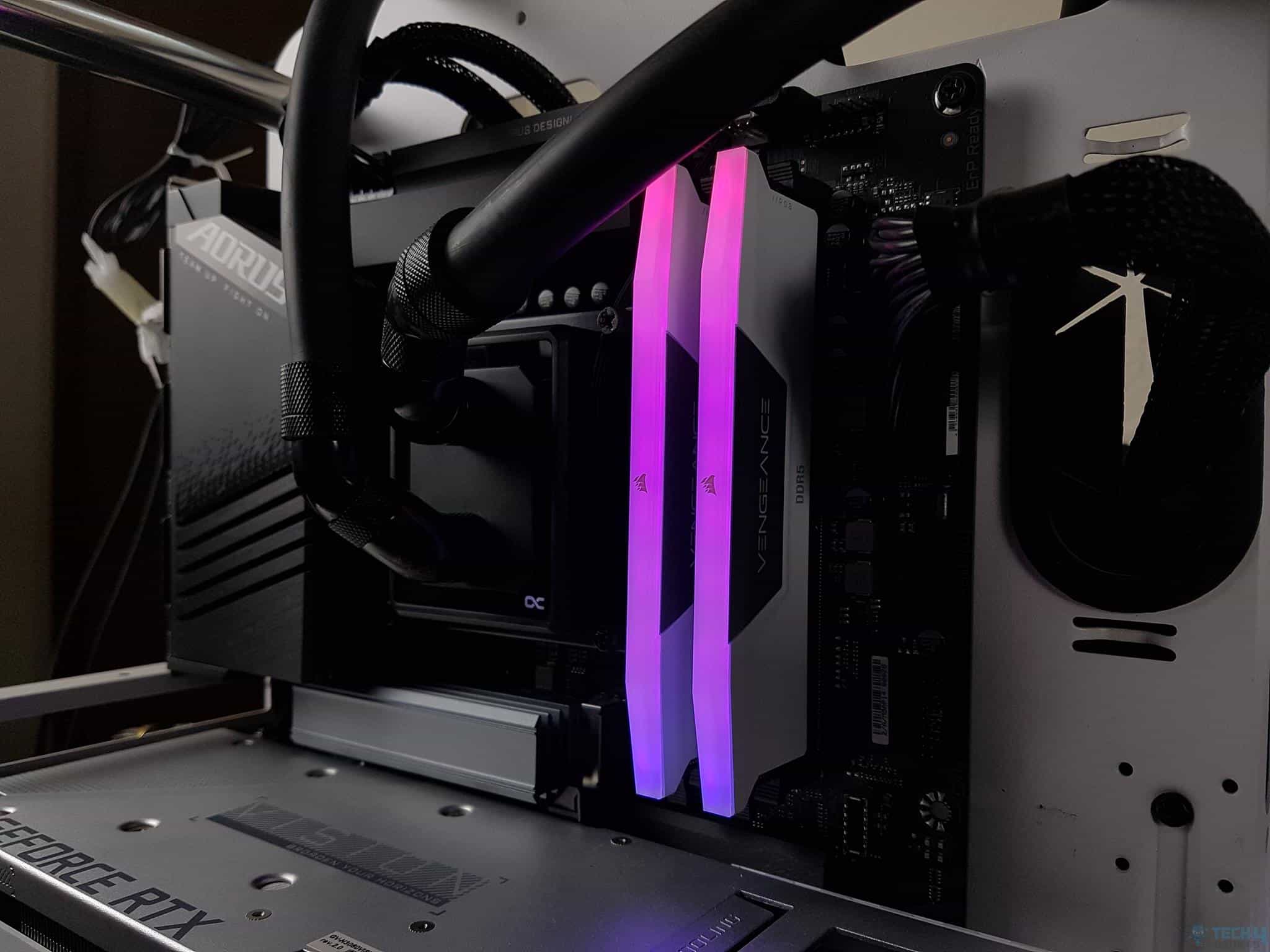 Times have changed. Gone are the days of OEM-green/blue/black RAM modules. Manufacturers these days are snazzing up RAM kits with distinguishable design flairs, such as adding fake jewels on the top of RAMs to give off an exotic appearance. Vendors love to one-up competitors by offering their unique take on RGB lighting by including frosted diffusers (mostly white) on top of the RAMs or throughout the whole module for a relatively unique translucent lighting effect.
In terms of build quality, RAM kits have come a long way in the past decade. Almost all manufacturers are now fully sealing RAM modules for improved longevity, thanks to increased dust and humidity resistance. Brands tend to differ, with some favoring premium construction while others fancy something more functional to keep the price low.
Compatibility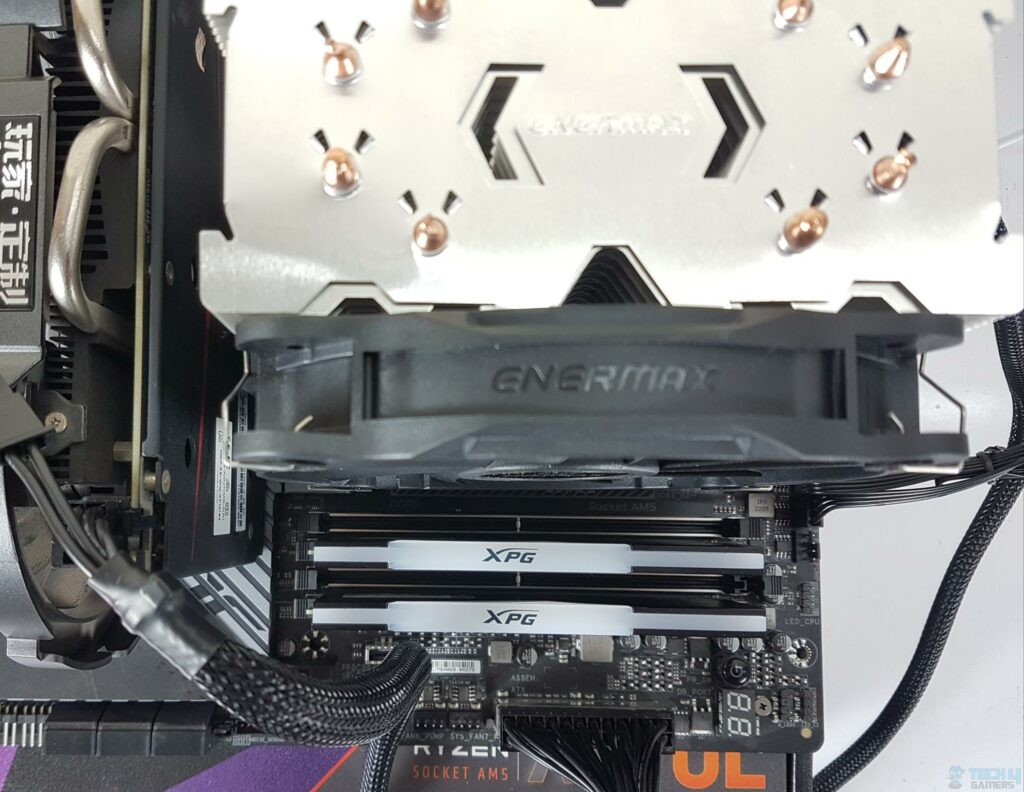 It's no surprise that there are literally thousands of different RAM kits out there, some with the exact same specifications such as latency, speed, and type as in DDR (DDR4 in this case), but that doesn't necessarily mean they'll be compatible with your processor.
Nevertheless, for your convenience, we've ensured that all of the Best RAM for Ryzen 5 5600X has been rigorously tested and researched for fully proven compatibility with your Ryzen 5600X. However, if you're planning to buy an alternative RAM kit, we suggest double-checking your motherboard's specifications with that of the RAM you're looking to buy to make sure you get your desired frequencies and, of course, confirm that the RAM is compatible with your motherboard in the first place.
Also, it's essential to cross-match the height of your desired RAM modules with the height of your CPU cooler since RAM kits nowadays have tall heatsinks for advanced thermal dissipation, but these vast heat-spreaders tend to interfere with the housing of your CPU cooler, which may cause potential compatibility issues. If you're sporting a Mini-ITX or similarly small chassis, feel free to view our coveted list of the Best Low Profile CPU Coolers!
Manufacturer Support
We make it a habit of closely scrutinizing each of the Best RAM for Ryzen 5 5600X in terms of after-sales customer service care provided by each manufacturer, taking into account past track records and experiences. Not stopping here, we closely inspect every part of the RAM, from the DDR4 pins to the frosted RGB diffusers (if any), as well as the heat-spreaders, to get a better idea about the durability and longevity of the RAM module. Of course, we don't let warranty periods slide by either, as we actively encourage manufacturers to stand by their RAMs for an extended period of time, with some brands excelling in this department, going as far as to offer lifetime warranties!
Ryzen 5 5600X RAM Compatibility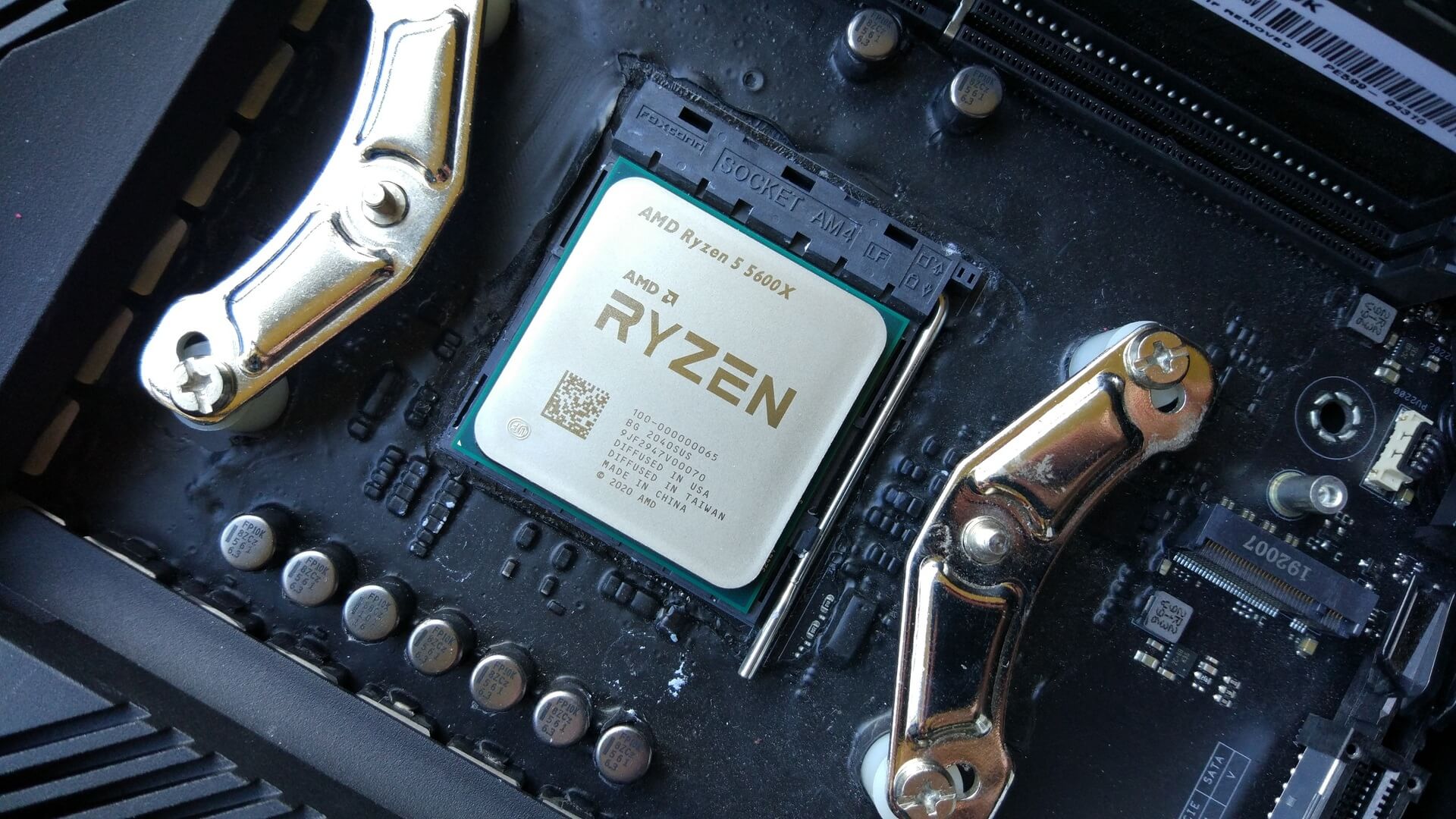 Natively speaking, the Ryzen 5 5600X is compatible with 3200 MHz DDR4 RAM, although you can go up to 4400 MHz and even beyond via extreme overclocking should you pair the 5600X with a top-of-the-line AMD AM4 chipset such as the X570. Motherboards such as the X570 or X470 have massive heatsinks with advanced passive and active cooling thanks to dedicated cooling fans as well as high-quality VRMs, which enable you to easily overclock your RAM to extract that extra bit of performance.
At the very least, we recommend using a mid-tier motherboard such as the newer B550, or if you're on a budget, the relatively older B450, since these motherboards have somewhat decent heat dissipation techniques paired with above-average VRMs, enabling you to slightly overclock your Ryzen 5 5600X and RAM. However, it's essential to note that the B450, just like the older B350, has native support of 2666 MHz RAM with the ability to overclock past 3200 MHz (max overclocked speed for B350) to about 3466 MHz (only for the B450).In contrast, the B550 has native support for 3200 MHz with the capability to overclock past 4000 MHz if your thermals allow it.
Entry-level motherboards such as the A520 or its older variant, the A320, do not officially support CPU or RAM overclocking. If you venture past an A-Series motherboard's limitations and decide to overclock, it could result in permanent damage to your gaming system's components since these cheaper motherboards have the worst VRMs in conjunction with almost non-existent passive cooling, making it a terrible choice for overclocking since the whole system will immediately throttle performance to keep temperatures down.
Keeping all of the above factors in mind, it's best to stick with the top-of-the-line X-Series motherboards if you can wring one. If you're slightly restricted in terms of budget, there's no need to worry since this is precisely where AMD's B-Series chipsets come into play, offering a decent mix of power and overclocking potential while managing a mid-tier price. You should always avoid A-Series motherboards, especially if you're on the lookout for a suitable companion for your Ryzen 5 5600X, since these ultra-budget motherboards will never allow you to unlock the full potential of your extremely powerful 5600X thanks to a lack of CPU and RAM overclocking because of the insufficient cooling and VRMs.
Last but not least, it's worth noting that speeds over 3600-3800 MHz will net you a worse price-to-performance ratio, generally speaking, since high-speed RAMs don't come cheap and typically don't yield much of a performance gain to offset the relatively high price differential. You'll also need to manually overclock your FCLK (Infinity Fabric Clock), which usually runs in a 1:1 ratio with the MCLK (Memory Clock), relating to the speed of the memory controller, which will be set by default to around 1800 MHz but is overclockable to 1900 MHz on the B550 or X570. Since RAM cycles are read at double the speed, this corresponds to an optimal RAM speed of 3600 MHz or 3800 MHz, depending on your FCLK/MCLK.
Frequently Asked Questions
What RAM is compatible with Ryzen 5 5600x?
The Ryzen 5 5600x provides support for DDR4 RAMs. You can plug in either 3200MHz frequency RAM or 3600MHz DDR4 RAM as Ryzen 5 5600x supports both. The processor isn't as new as Intel's 12th generation Alder Lake series, which only supports the DDR5 memory.
How much RAM does Ryzen 5 5600x need?
The Ryzen 5 5600x can have any RAM capacity if it is DDR4 RAM. To get the peak performance out of this processor, consider plugging in 16GB RAM at least as it will provide acceptable performance. If you can go for the 32 GB DDR4 RAM bundle, what could be better!
Does Ryzen 5 5600x support 3600 MHz RAM?
The Ryzen 5 5600x supports all speeds of DDR4 RAMs from 3200 MHz to 3600 MHz. You will get the best performance from this processor if you have 3600 MHz RAM, but the 3200 MHz will also work fine. There isn't a significant difference between both.
What RAM to use with Ryzen 5 5600x?
If you want a good performance and are willing to invest, then the Trident Z Neo from G.Skill is the best choice. If you are more of a budget gamer, you should consider going with the Corsair Vengeance LPX RAM.
Recent Updates
---
July 14, 2023: Few text changes to improve readability. No products were changed.
---
Was our article helpful? 👨‍💻
Thank you! Please share your positive feedback. 🔋
How could we improve this post? Please Help us. 😔
[Hardware Reviewer]
Awais Khan is a Tech Geek, conscientious, reliable, and hardworking individual who pays attention to detail with excellent time management skills. Alongside that, he is an expert in PC Hardware; dealing with Benchmarks, Analysis, and testing before sharing information with readers. Whenever free, Awais occasionally shares Gaming Videos on his YouTube Channel.
Get In Touch: [email protected]