We have a dedicated team of editors to proofread and verify all articles published at Tech4Gamers. Their goal is to ensure that every word written in our content is authentic and unique. The content we publish must follow the core values of Tech4Gamres, which is to provide our readers with the best information regarding the vast world of gaming and technology.
Along with that, our editorial team regularly updates the published content. The changes they make can be as simple as replacing an out-of-stock product to a complete do-over to account for the changes made over the years. This way, any article you read, regardless of how old it is, remains accurate and offers the best guidance for you.
Let's go over the editorial guidelines we follow to make sure our content upholds its high quality.
Fact-Checking and Plagiarism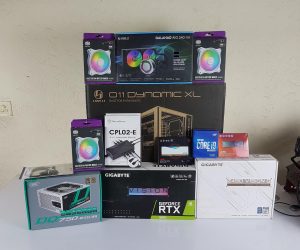 The editorial team cross-verifies every fact, figure, and number written in our articles. Furthermore, since every article is reviewed by a team of editors sequentially, the final published content always contains the most accurate information with errors whatsoever.
At Tech4Gamers, we do not tolerate any level of plagiarized content. Every sentence our authors write is through their own research, analysis, and understanding. Even when we use images that we haven't personally captured, we always credit their original authors after taking their permission.
The core of Tech4Gamers is to be as authentic as possible, and having a strict policy against plagiarism is integral to maintaining the essence of the values on which the website was founded.
Up-to-date Content & Revisions with Proofreading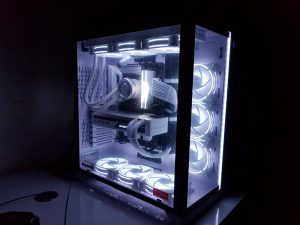 The world of technology is always evolving, and what we call the latest and greatest today may not hold their position in a matter of months. To ensure that our content remains up-to-date with technological advancements, we have an entire team of writers and proofreaders dedicated to updating our published content.
Their job is to outline the out-of-stock products and the components which are no longer the latest and replace them with their improved successors. This way, even our old articles remain relevant to the industry's standards, and you can rely on them to make important purchase decisions.
Feedback-Centric Approach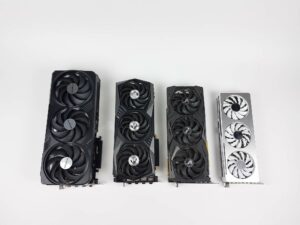 Even though every content we publish is reviewed several times by a team of editors, we are, after all, humans, and humans make mistakes.
To further improve our content's quality, we follow a feedback-centric approach. Therefore, if you ever come across any discrepancy, make sure to hit us up at [email protected].
Our team will follow up on your feedback and analyze it. If any inaccuracy or mistake is found, it will be updated immediately.
Reviews and Testing
Tech4Gamers is known in the industry for its thorough and accurate reviews. Our hardware experts take weeks, even months, to analyze every nook and cranny of the testing product. They go through every aspect from the user's perspective and write unbiased reviews to help the readers get a clear picture of the product.
Our reviews have sections like What We Liked, What We Disliked, Who Is It For, and What Sets It Apart From The Competition to help our readers make the right purchase decision.
We test and benchmark products using a series of software and games so that readers get an idea of the type of performance they can expect from the components. To ensure our testing remains accurate and up-to-date, we use the latest and greatest test benches using high-end processors and graphics cards.
Our tests are conducted in isolated rooms to ensure no external factor can hinder the results. Since Tech4Gamers covers a plethora of products, including RAM, CPU Coolers, Mice, Keyboard, Headsets, Processors, PC Cases, Graphics Cards, Motherboards, and more, we have outlined strict testing parameters for each product. You can follow the below links to understand more about how we test our review products:
Our Partners
As a result of Tech4Gamers' dedication to authenticity and reliability, our work has been recognized by many industry-leading brands. We have had the pleasure of collaborating with these hardware manufacturers to review their latest products for our readers.
Brands such as Aerocool, ARCTIC, ASRock, ASUS, be quiet!, Cooler Master, CORSAIR, DeepCool, Fractal, Gamdias, GIGABYTE, MSI, Noctua, ORICO, Razer, Thermaltake, and many more have sent us their products to review.
We are grateful to have the trust of such reputable brands who regularly ship their products to us. Take a look at some of the product samples:
Read: Tech4Gamers Awards