All of the handpicked PC Cases undergo extensive research here at Tech4Gamers, after which we take into consideration our proficient analytics, combined with in-house reviewing and testing (if viable). We also compare real-world performance benchmarks under idle, typical, and heavy gaming/overclocking workflows regarding airflow and noise output.
Not to forget, we crossmatch relative performance, affordability, compatibility with a various assortment of differing motherboards, form factors, and after-sales customer services to deduce the Best PC Casings in 2023.
That being said, selecting these Gaming Cases is a time-consuming venture unsuited for the faint-hearted since you'll constantly need to keep in mind the factors mentioned above. Nevertheless, you're the one who has to make the ultimate decision.
As such, for your added convenience, we've gone ahead and explained, in complete detail, how we use this assortment of crucial aspects to determine the Best PC Cases in 2023.
Key Takeaways
Budget: We consider the budget first, as no PC case should offer poor value for money.
Airflow and Ventilation: The PC case must have proper airflow and ventilation with the help of active and passive cooling mechanisms like cool-air and hot-air intake/exhausts, fans, and mesh panels.
Acoustic Output and Noise Profile: The chassis must have anti-vibration rubber pads and other features to bring the noise output to a minimum.
Build Quality and Visual Aesthetics: Our selected PC cases should incorporate at least some visual features to go along with RGB builds. Furthermore, the build quality needs to be top-notch and should be made with high-quality materials.
Form Factor and Compatibility: The case should be compatible with whatever PC you're building. Its motherboard support should go along with the board you have purchased.
Manufacturer Support and Brand Reputation: The brand we choose should have a reputation for producing durable and good-quality products. Similarly, the manufacturer should also offer good after-sales support.
Budget and Relative Affordability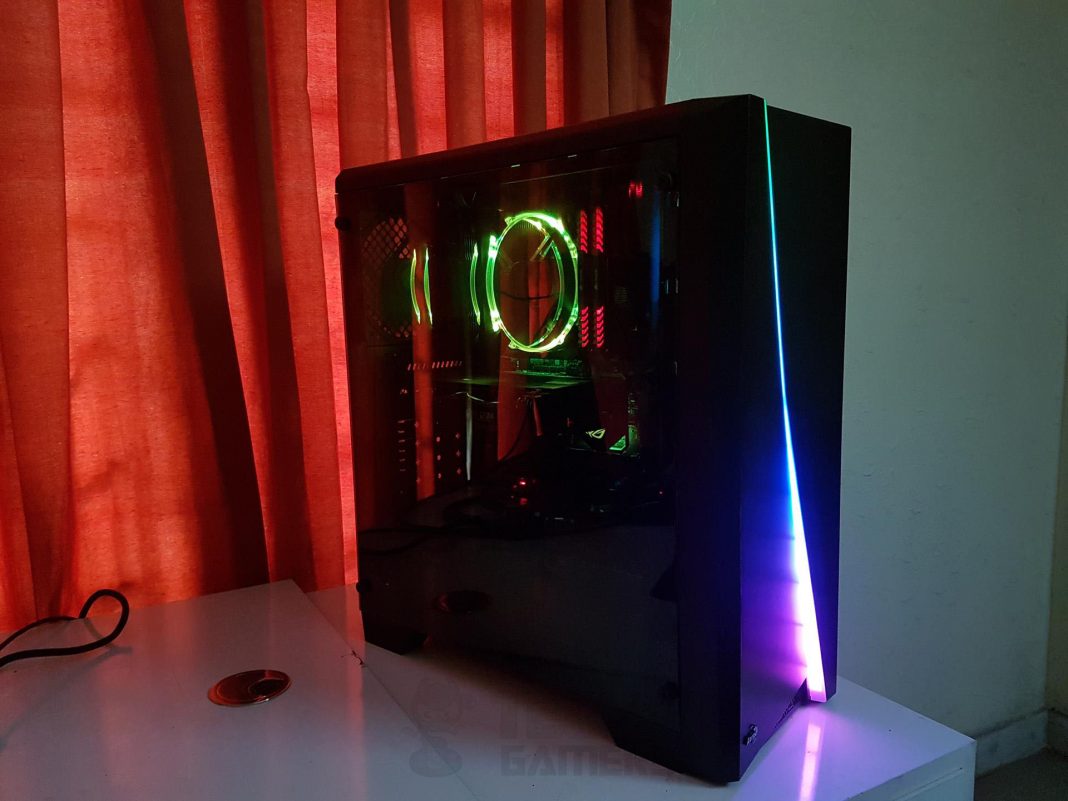 Many of the fancier PC Cases will routinely cross the $150-350 threshold, at which point, the Law of Diminishing Returns comes into effect, and resultantly, buyers get significantly worse value for their money.
That being said, for the purpose of explicating our testing methodology, we're explicitly highlighting PC Cases in general, regardless of their comparative price points. However, for entry-level gamers, there's nothing to fret over since even the Best $50 or $100 Budget Cases offer tremendous bang for the buck and won't act as much of a limiting factor.
You may read our Budget PC Case Article, which gets updated regularly.
General Airflow and Ventilation
Achieving optimal air circulation via a combination of active and passive cooling mechanisms within a Gaming PC Case is vital for sustaining peak system performance. Enthusiasts don't usually need top-of-the-line, (generally) overpriced Water-cooling setups or massive 360mm AIOs to maintain sufficient heat dissipation.
That's precisely why we strive to showcase only the Airflow PC Cases with numerous cool-air and hot-air intake/exhausts, powered by a multitude of fans and augmented by mesh panels, ingenious cable management systems, and ingenious design language for superior thermal performance.
Acoustic Output and Noise Profile
In the past, gamers could only prioritize one aspect of their PC Cases; either focus their attention on maximal airflow or downplay their fan speeds and sacrifice cooling potential to achieve lower sound profiles. However, we're delighted to inform you that that compromise is a thing of the past and gone with the wind (no pun intended).
Enthusiasts may choose from a variety of the Silent PC Cases that manage to incorporate sound-dampening techniques in the form of anti-vibration rubber pads, custom fans, cleverly designed exhaust areas, and modular disk drives and bays, which allow users to reposition their casing's internal components to achieve realistically inaudible sound output while sustaining enough airflow to keep their gaming rig running at its full potential.
Build Quality and Visual Aesthetics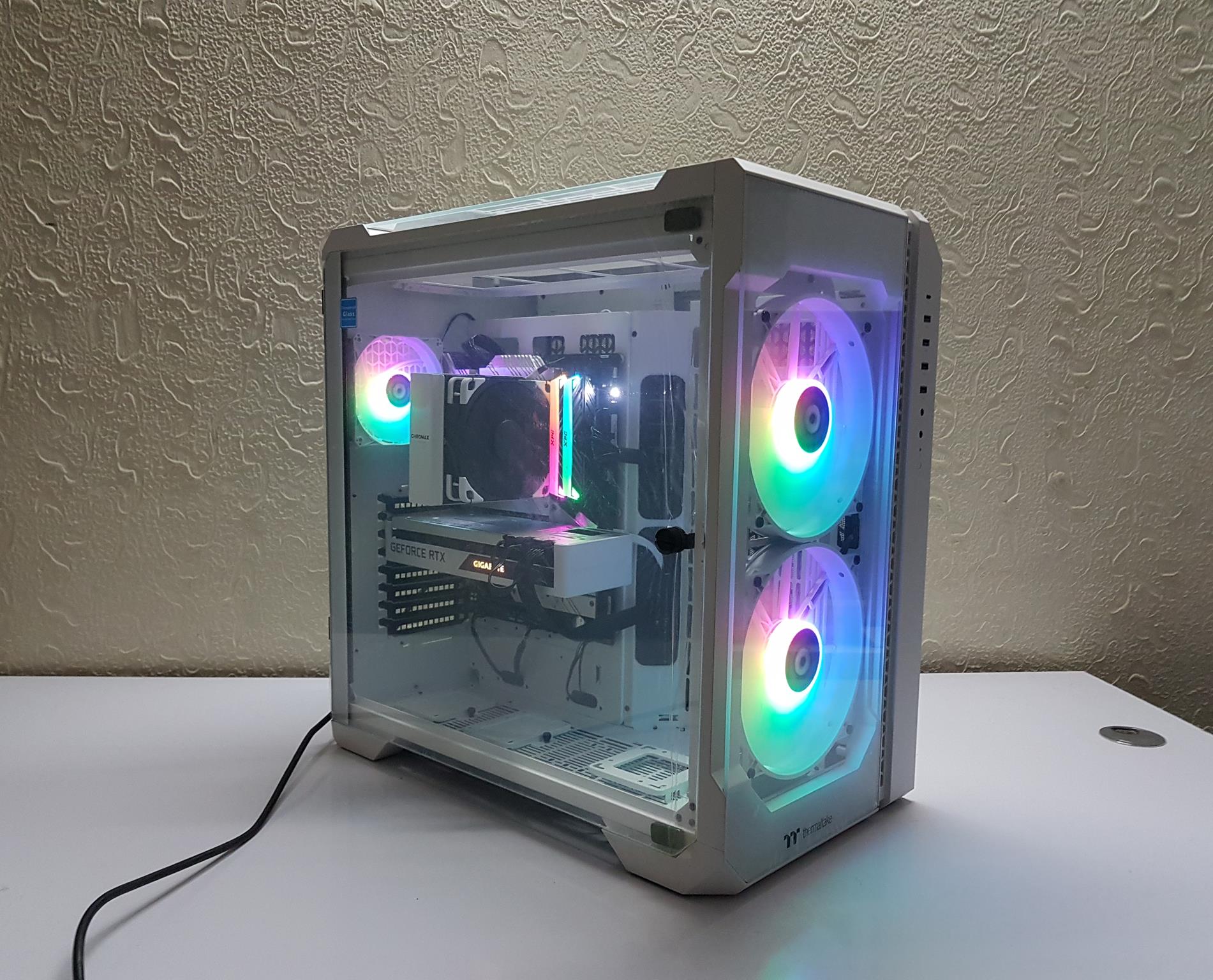 An instant deal-breaker for the majority of our audience reading this article; the looks. Regardless of how efficient and feasible a PC case might be in terms of airflow, noise output, and affordability, many gamers will search for a prettier alternative if the visuals aren't on-par. Mesh and glass panels are gaining traction day by day, with numerous brands such as NZXT, Lian Li, Cooler Master, and several others leading the charge for the Best Looking PC Cases. Simple design tweaks, such as modularity, RGB fans (for some), and neatly hidden cable management, can elevate your entire PC Case in terms of aesthetics. However, while it may seem essential for some individuals to ensure you choose a beautiful PC enclosure, it's equally vital to prioritize a Case with decent airflow and a relatively low sound profile as well.
It's pertinent to mention that while mesh panels may look great, they tend to collect dust faster than solid-front (standard) panels, which may pose problems with electrical circuitry and airflow later down the road. Similar to mesh filters, tempered glass panels are ideal for soothing RGB diffusion or just for showcasing your PC's top-notch components. Nevertheless, glass is glass, and glass breaks, and unfortunately, it's comparatively expensive, somewhat complicated, and delicate to replace or mess around with.
Form Factor and Compatibility
PC Cases come in various sizes, ranging from Mini-ITX to Micro-ITX and E-ATX (Extended ATX). Therefore, it's of utmost importance that you crossmatch the form factor of your motherboard, the corresponding GPU, and your cooling setup to the dimensions of the PC Casing you have your eyes on to ensure 100% compatibility and future-proofing. The Best Mini-ITX Cases tend to be usually pricey alongside full-tower E-ATX PC cases, so it's best to stick with a Mid-Tower Case if you're on a restricted budget, generally speaking.
Of course, Mini-ITX Cases don't have a lot of room for cooling fans or monstrous, triple-fan GPUs, which is something to keep in mind if you have an extravagant gaming system with over-the-top features such as a dedicated Liquid Cooling System.
Manufacturer Support and Brand Reputation
We make it a habit of closely inspecting each of the Best PC Casings listed in terms of after-sales customer service care provided by each manufacturer, keeping in mind past experiences and track records while also scrutinizing each and every component of the PC Case itself in terms of the longevity and durability, such as the mesh and glass panels (if any) or the MTTF (Mean-Time-To-Failure) of included fans. Of course, we don't let warranty periods slide by, with Tech4Gamers actively encouraging companies to stand by their products for an extended period of time, reassuring potential buyers who have legitimate concerns regarding their PC Case's future-proofing and lifespan.
Feel free to check out the following pages as well alongside Editorial Guidelines.