At Tech4gamers, we put a diverse variety of technology products through their paces. Moreover, we exert considerable effort to ensure that our evaluations are accurate, reliable, and unbiased. We're gaming enthusiasts at heart. So, how we test peripherals is a major concern of our readers. Therefore we want to know how a product will perform in games and for you, the readers, rather than simply how flamboyant a certain product might be or what flashy RGB lighting has been placed around it.
With the multitude of monthly hardware releases. We must be picky about the products we bring into the studio for evaluation. In the same vein, the competitive environment and pricing for peripherals are always shifting because of the rapid speed of innovation. We may periodically update our tech reviews and revise the score accordingly. Regardless of when you read a review, we want to provide you with the most accurate and useful information possible to assist you in making a wise purchase of hardware.
Key Takeaways
Regardless of the peripheral we are testing, we make sure to factor in its software support and value for money, because these two aspects are really important and can make or break a product.
We test gaming mice based on their performance, comfort, durability, sensor, minimum lift-off distance, polling rate, and click latency.
Similarly, we test keyboards based on their typing experience, keystrokes, key rollover, noise, input lag or latency, switches, and other features.
How We Test Peripherals
When it comes to peripherals, there are many hardware components out there, and regardless of what peripherals we test, the following criteria are always tested:
Software Support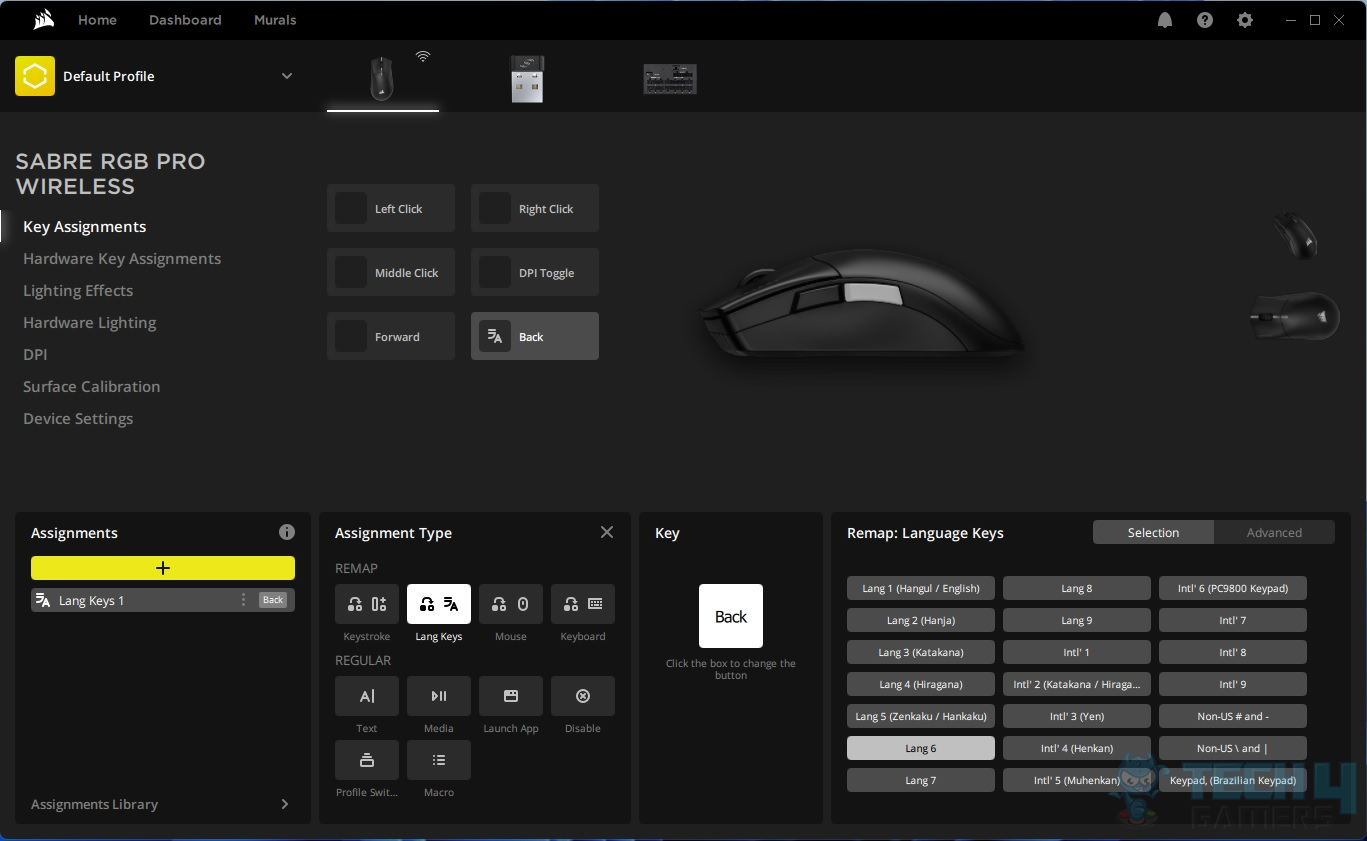 With the rising complexity and customization options of current gaming mice, a fully functional software suite has emerged as a critical quality feature. Having a plethora of DPI options is pointless if none of them fit the style you're going for, and RGB lighting may quickly turn from a pleasant bonus to an annoyance if it's not in sync with or patterns you desire or if it continues changing unexpectedly.
We evaluate software to ensure that it is not only completely functional but also simple and easy to use. A good software package allows you to rapidly log in, change the desired settings, and return to play as soon as possible. First of all, opening up the complete feature list and adjustable settings are among the initial things we do when evaluating a gaming mouse.
The crucial aspects we look into the software are its overall usability, navigation, macro programming capabilities, preset, on-board loadout assignment, and switching, compatibility with other offerings and games, RGB customizability, performance customization options that could be lift-off distance, acceleration, and many more.
Value For Money
Although it's easy to make a rushed assessment of a mouse's quality or design based on its price tag, however, keep in mind that the best peripherals provide the most bang for your buck. We don't neglect the price when analyzing products, but we additionally don't disregard a peripheral because it's pricey.
We are willing to endorse anything that costs more than average if it has excellent design, solid performance, and a wealth of useful features that justify the cost. Similarly, a low-cost gaming peripheral will be evaluated in the context of its low-cost design, allowing you to select the ideal product at any price point.
We compare gaming peripherals to their competitors in the same price range first and then to the whole market. To ensure that the price tag is justified, we constantly cross-reference features and performance to models that are both less and more costly than the gaming peripherals we're evaluating.
How We Test Gaming Mice
We put all of our gaming mice through meticulous testing, which we will mention below to ensure that you should have complete confidence in our recommendations. You can be an FPS or MOBA player, and the games you play are critical when choosing a mouse. Notably, dimensions, weight, grip style, buttons, macros, and so on will all have an impact on your gaming since they are all personal preferences.
We put every mouse through rigorous testing that comes across our desks before it makes its way into one of our guides. It means we've spent weeks understanding and testing a product before considering what our audience needs to know about it. In this manner, we can ensure that we never promote anything that we would not actively use ourselves. So, how does that procedure work?
Related: Logitech G305 Review
Performance
A fairly standard mouse should do for most average PC users or office workers. Yet, gamers expect a greater degree of accuracy and performance, and many aspects that may be irrelevant to 'productivity' become crucial when purchasing a gaming mouse. We evaluate each mouse's sensor to ensure that it meets the specified level of DPI and IPS, as well as that it won't lose track when you start gliding them wildly around a pad during intense Valorant sessions.
We're examining how gaming mice perform across a variety of genres. First, we'll be testing with faster FPS and action games. The crucial aspects that we look into a mouse are its precise sensor, latency, acceleration, repeat actuation, debounce, and lift-off distance. On the other hand, for MOBA and RPG titles, we look into the mouse's extra side buttons and programmability. Moreover, the crucial aspects we look into the programmable mouse buttons are their numbers, placements, designs, button travel distance, and convenience in onboard profile switching.
Comfort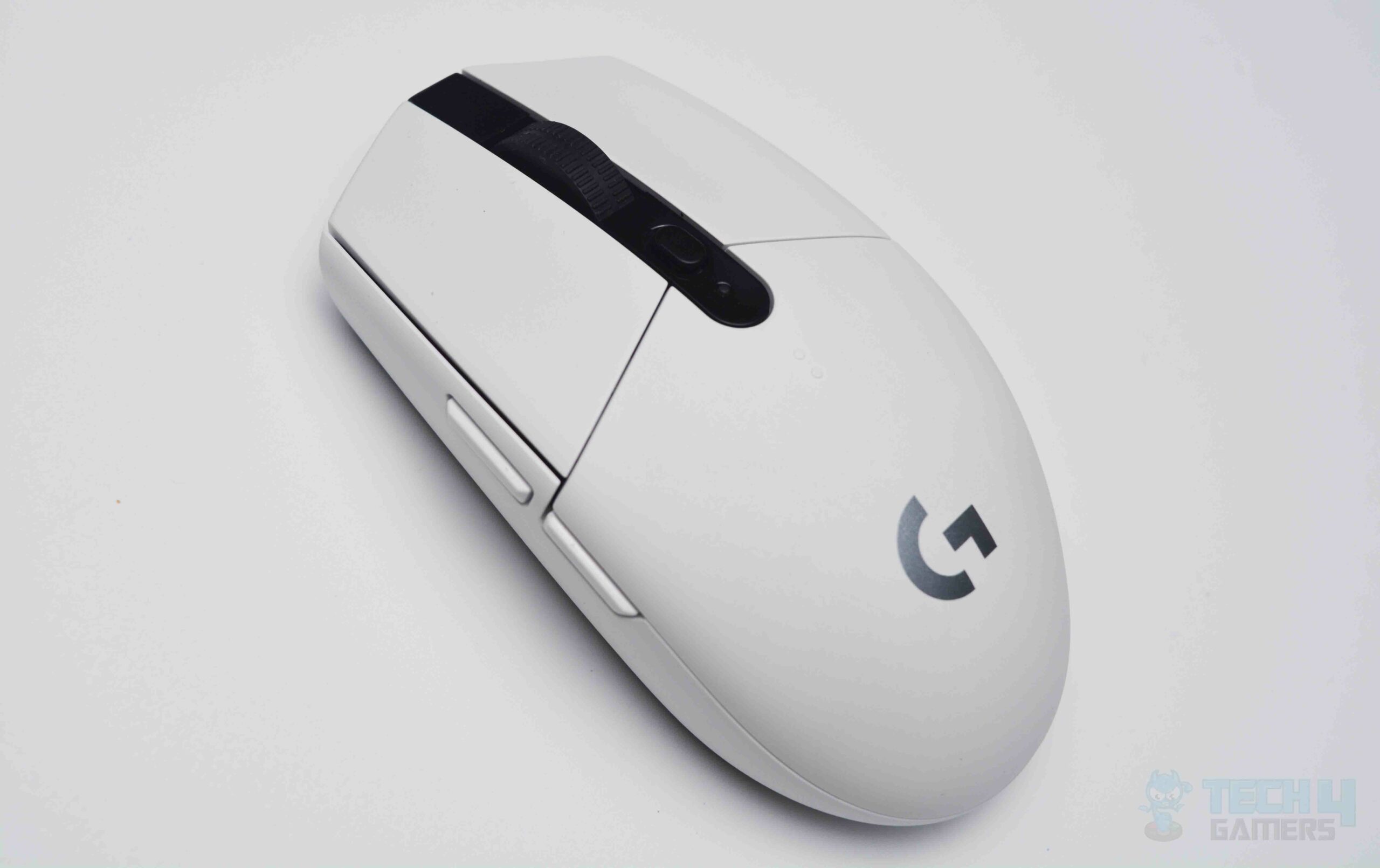 If a high-performance mouse constantly makes you feel uneasy while you're using it, it's just a dense package of technological trash. Since hands are complicated and delicate, mouse ergonomics are crucial to prevent aching joints and twisted fingers, regardless of whether you're a claw gripper or a palm rester.
We rigorously test each mouse to guarantee that it not only feels good the first time you grab it but that it remains pleasant to use after many hours of intense use. Not only do the curve of the shell and the positioning of buttons make a difference, but the materials used to manufacture a mouse's surface make a remarkable impact in deciding not just how lovely it is but also how simple it is to grip and move across.
We put a gaming mouse through its paces by using it for both work and gaming, stress testing the movement, shape, weight, texture, and layout over a long time frame. Furthermore, we evaluate the cable drag, how smoothly the cable slots into a bungee if the mouse is wired, the degree of force behind each button and the scroll wheel, and how well the mouse fits and feels after long periods of use. Additionally, the kind of grip each mouse is meant for, how the mouse tracks over a mousepad, paying attention to weight and feet, how well natural finger placement tracks with buttons are offered, and ultimately how comfortable the mouse is to use.
Durability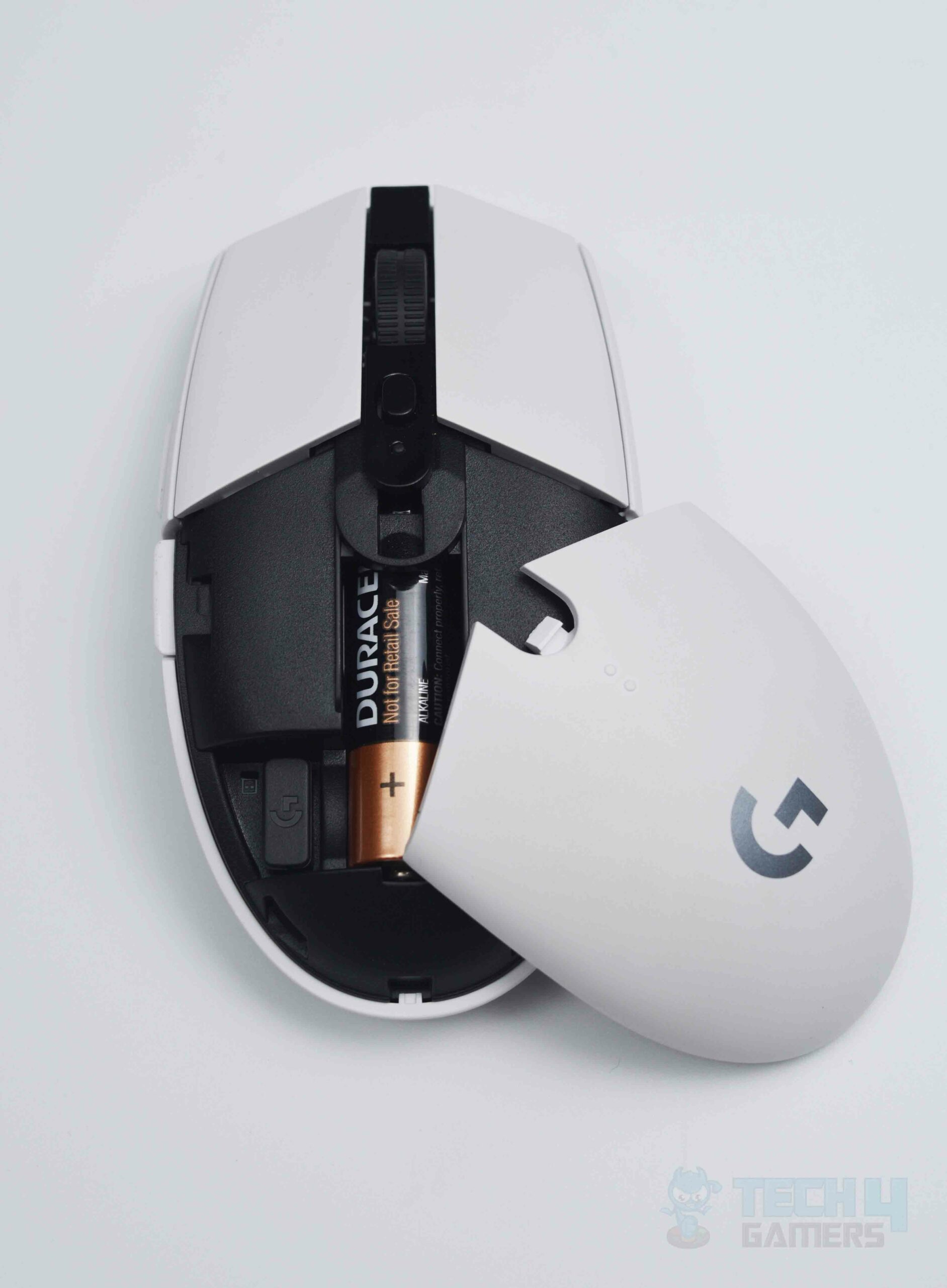 Speaking truth, we don't have the time to test gaming mice for a prolonged period of time. We do, however, keep these mice in our studio after our evaluations have been published. It means we can reliably report on how a mouse performs over time, mentioning any durability issues in updates to our evaluations and buying guides to ensure you are aware of what you're getting yourself in.
During our first inspection, however, we evaluate the durability and build quality. For all, a fragile mouse would feel cheap from the minute you get it out of the box. Before testing, we take note of the materials used and their chassis, construction, sleek design, and any protruding components that could get wobbled.
Moreover, we watch for any red flags throughout our testing. It includes looking for typical hints that a gaming mouse may not endure during severe usage. When putting every mouse through its paces, we're also looking for softer or spongier clicks or buttons, pinging sounds from springs, and scuffs or scratches from normal daily usage. Moreover, if the textured surface retains oils or smudges, any wobbling or sliding of scroll wheels or buttons, connection concerns, fast depleting batteries, RGB fading or inconsistency on startup, and cable fraying.
Also Read: Razer Viper V2 Pro Review
Sensor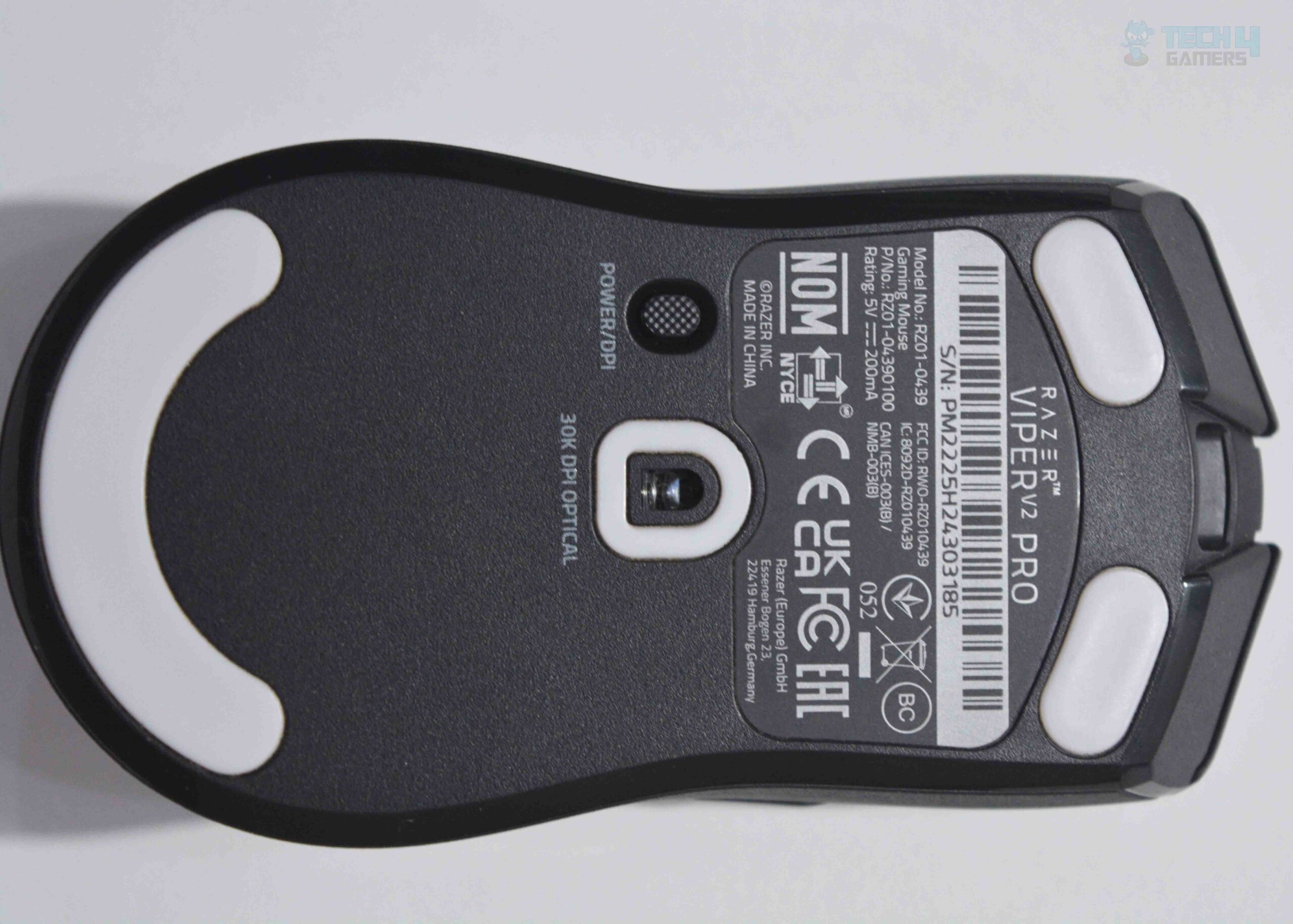 A mouse sensor converts the motions of your hand into the cursor actions you see on the computer. The sensor specification evaluation provides information to assist you in selecting a mouse that meets your performance requirements and expectations. Various sensors provide various advantages and grades of performance. Our objective is to assist you in making a knowledgeable decision and ensuring that the mouse you purchase can attain the performance level that you desire.
Mouse sensor technology is divided into two distinct categories: laser and optical. Yet, the functioning of both types of sensors is extremely similar. Laser sensors are very responsive and may dive deep through the surface on which they are positioned. They can also work on shiny surfaces, such as a glass desk. Nevertheless, as a trade-off, they may take in excessive information, causing jitter and inconsistency. It is more significant when moving the mouse at faster rates, making them less ideal for gaming in general. Although optical sensors are less sensitive than laser sensors, they can be incredibly precise and constant, making them the perfect option for gaming mice in the current market.
It's also crucial to understand how exactly various sensor settings may be customized. Once you know that, you can fine-tune your mouse to perform best for you. To identify the technology and model of the sensor, we check one of the following sources: the user guide, the specifications on the box, the manufacturer's website, or any other credible source. If we can't locate it anywhere from the mentioned sources, we normally attempt to find it from different various sources.
The sensor of a mouse is crucial when determining what it is perfectly suited for, as well as how the mouse functions overall. That is why it is critical to understand what you desire from a mouse and how various models, capabilities, and settings might alter your mouse experience. Nevertheless, sensors are just one component of the equation, and although they are crucial, you may also want to look into other key areas of our testing.
Minimum Lift-Off Distance
The lift-off distance parameter indicates the level at which the sensor fails to track the material underneath the mouse. A higher value indicates that the sensor can detect surface information as you relocate your mouse, causing unexpected cursor movements. When you're familiar with a low lift-off distance, transitioning to a high lift-off distance may be difficult when you're attempting to elevate the mouse to re-position it without undesired cursor movement. Most people like to pick the shortest feasible lift-off distance, but this is entirely up to you.
During gaming, a short lift-off distance is preferable, so you don't have to raise your mouse high to reposition it without any pointer movement. Several mice, particularly gaming mice, enable you to customize the lift-off distance using customization software. We depend on a common approach developed by the internet community that utilizes CDs or DVDs to determine the minimum lift-off distance. We stack them beneath the mouse one by one and see whether the pointer continues to move when the sensor goes over the center opening.
Polling Rate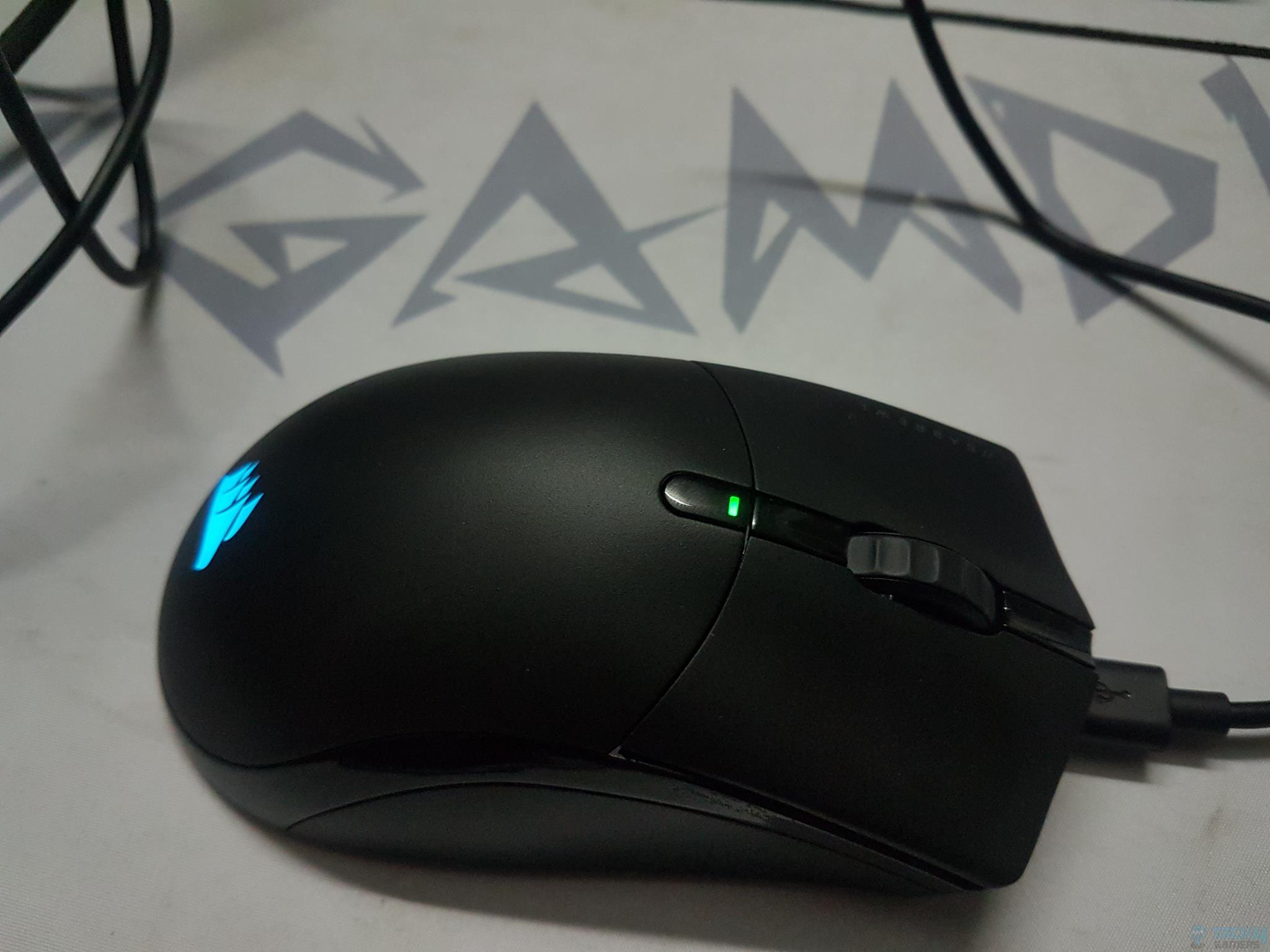 The polling rate is measured in Hertz and indicates how frequently the sensor transmits its positioning to your computer. For example, 1000Hz indicates that the sensor informs your computer of its location 1000 times per second. A higher polling rate provides smoother and more regular cursor movements, which is especially helpful in fast-paced games. Moreover, many mice allow you to choose your polling rate, with intervals through their accompanying software. We do not recommend utilizing settings less than 500Hz, and the current industry benchmark is 1000Hz.
Specific mice may feature higher polling rate options, although these are still uncommon. Significantly, higher polling rates result in more consistent and smoother cursor movements. Notably, most people won't notice much of a difference between a 1000Hz setting and an 8000Hz setting, while the transition from 500Hz to 1000Hz is considerably more visible.
For testing, we select the highest polling rate available in the mouse. Afterward, we move the mouse on a mousepad-like maniac to see if the mouse is tracking accurately or not. We often use several different software to record the mouse movements.
Good Read: Glorious Model D Minus Mouse Review
Click Latency
Every PC gaming equipment causes some type of delay, known as latency or lag. For gaming, you want the lowest possible latency so that your movements translate more quickly in-game and the gameplay seems fluid and responsive. The click latency of a mouse you're using has a significant impact on that experience. For gaming, using a mouse with minimal click latency is essential.
Having a low-latency mouse, particularly for online competitive games, might provide you an edge over your opponents who use high-latency mice. The click latency is affected by the mouse's connection type. In general, wired mice do have the lowest latency, whereas Bluetooth mice suffer from it most. A Bluetooth connection isn't advised for gaming, but it's fine for office work, and most users won't notice any latency issues unless it's exceptionally high. Wireless gaming mice with a USB receiver have grown in popularity. Additionally, technology has advanced to the stage in which some connections are as excellent as wired ones.
We analyze a huge number of data points in our test to illustrate variance, detect outliers, and get a credible average figure that reflects a user's click-delay experience. Apart from having a cable connection whenever feasible, there isn't much you can do to reduce click latency. If there is still too much delay, check the polling rate and debounce settings, as well as your computer and display settings.
How We Test Keyboard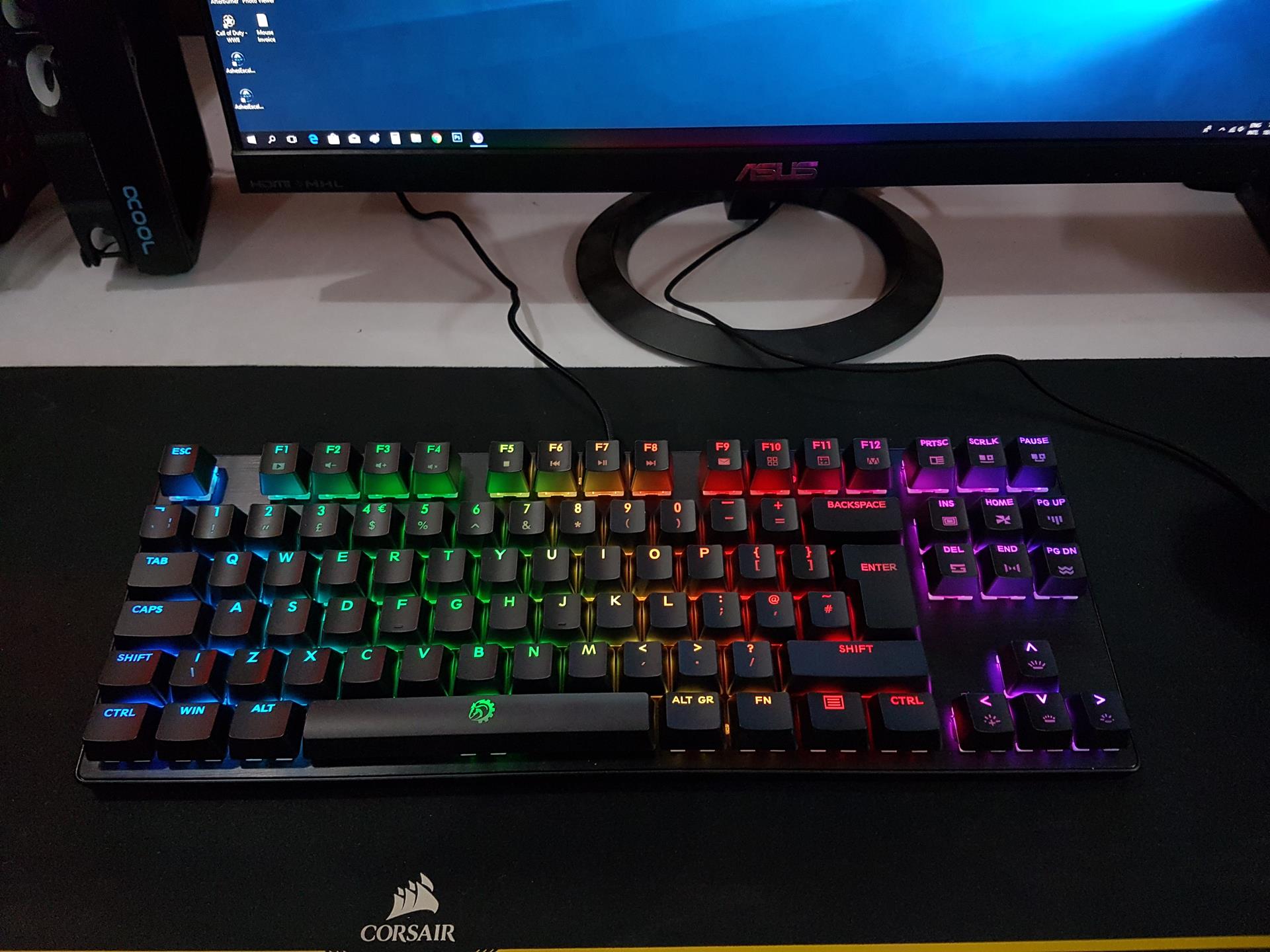 We conduct several tests to help consumers choose the perfect keyboard. The typing experience is especially considered as it is the most crucial factor when buying a keyboard. Nevertheless, since typing experience differs greatly amongst users, the majority of our tests aren't graded, and we simply provide consumers with the results of our testing.
Nevertheless, there are still a few aspects to consider: keycap quality, clickiness and loudness of the switches, even the effort required to press a key, and, to a lesser degree, latency. As a result, although the majority of our tests are subjective, they ought to be illustrative of the average user experience.
Related: Razer Huntsman TE Review
Features
While there aren't many quantifiable metrics you can realistically do on a keyboard, there are plenty of objective standards to consider when deciding which keyboard to buy. In our assessments, we cover the fundamentals, such as the keyboard's manufacturer and model, as well as the form factor. For instance, whether the keyboard is tenkeyless or has a numeric keypad, the kind of switch and its specifications, the number of ports, polling rate, key rollover, and operating system requirements.
Furthermore, the weight, size, price, and more details like the material used to produce the keycaps, the style of character legends printed on the keycaps, and the type of cable. In addition, we look at the software and lighting on every keyboard. Moreover, we test each function of the software to demonstrate how it works in reality. Consequently, it allows us to identify any malfunctions or other performance concerns.
Keystrokes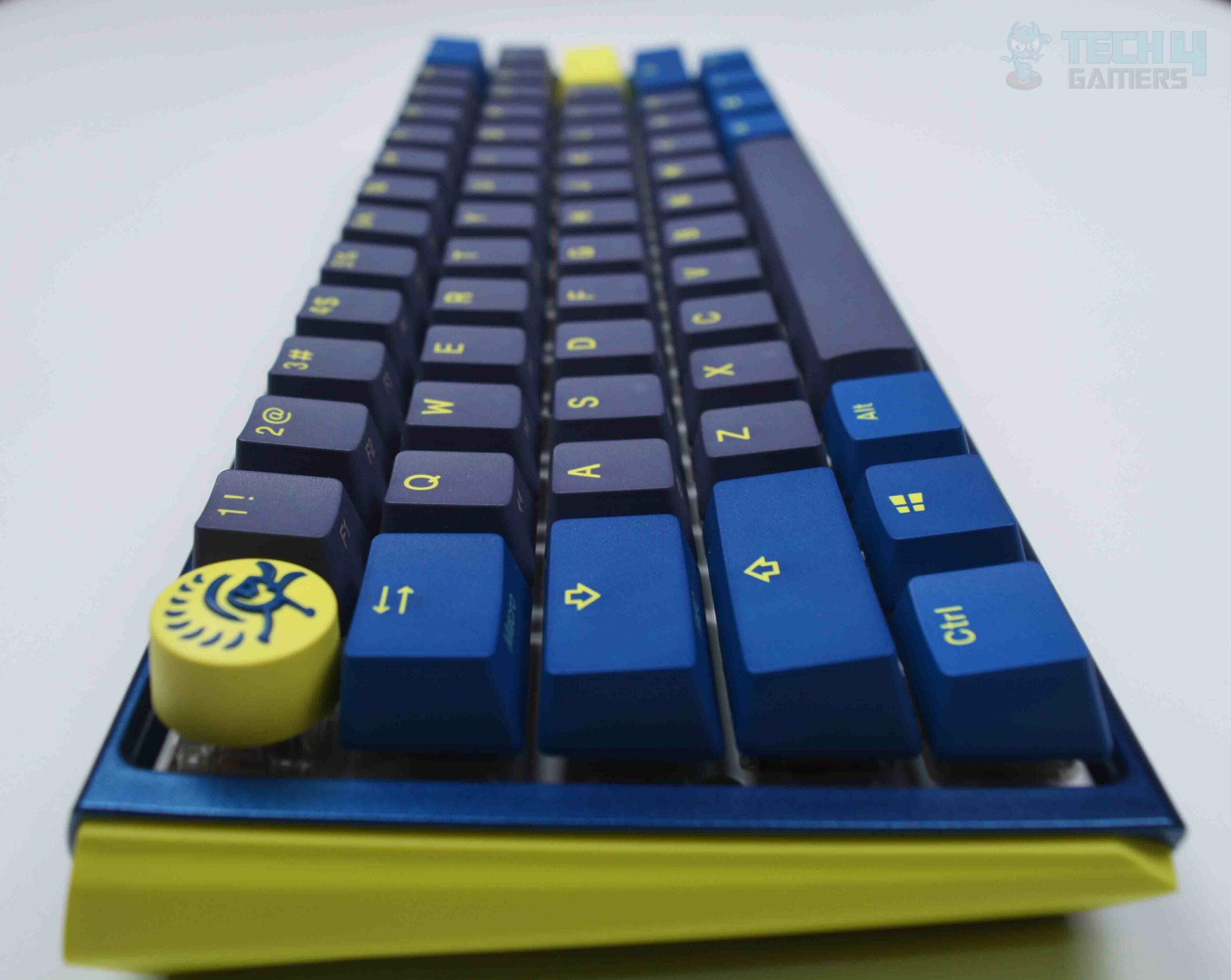 Our Keystrokes assessment is useful for comparing the keypress feel. A key's operating and actuation force, as well as the key's pre-travel distance and total travel distance, are all measured. This is highly context-dependent; what works well for gaming may not work well for typing, and vice versa.
We measure the pre-travel and total travel distances, along with the actuation and operating forces, of eight different keys and take an average. As a matter of fact, the operating force is the strongest force needed to overcome the tactile bump, while the actuation force is the force needed to press the key. When the operating force of a key is high, pressing it feels difficult because of the extra force needed to activate it. Conversely, when the operating force is low, pressing the key feels effortless. If the pre-travel distance is low, then you only need to lightly touch the keys for them to register your input.
While this is ideal for gaming, it can make typing more difficult than usual. In comparison, brown switches are tactilely bumpy and typically heavier than red switches, while blue switches are quite noisy, clicky, and have a bump before actuation but feel linear with a relatively low operating force.
Typing Experience
Our assessment is subjective because what defines excellent typing may be different for each individual. To ensure that our results are consistent across products, we only consider a small subset of what each keyboard has to offer. The keys themselves are our first focus. To begin, we examine the quality of each key and its manufacturing.
For instance, double-shot PBT keycaps have a nicer finish than single-shot ABS keycaps and should therefore be valued higher. Moreover, durable keys have a better, more consistent feel and won't move around as you type. In addition to the standard alphabetic key check, we also examine the Ctrl, Shift, and spacebar keys.
We use the same test that determines our subjective ergonomics rating to determine how well a keyboard is for typing. We evaluate our typing speed, error rate, and fatigue using an online test. If your keyboard is well-designed, you'll be able to type more quickly and with fewer mistakes. The switches or pre-travel on some keyboards are extremely light. As a result, it's easy for an accidental tap on a keycap to be interpreted as unintentional input. Such keyboards may have resulted in fewer points for typing quality. Keyboards with adequate space between them may also help users type more accurately.
The experience of fatigue is highly individual. But because more force is required to actuate heavier keys, typing on them for long periods may become tiresome. A 60% keyboard may also feel more uncomfortable than a full-size keyboard. This leads you to type with an awkward arm position.
Also Read: Corsair K70 RGB MK.2 CHERRY MX Low Profile Speed Review
Key Rollover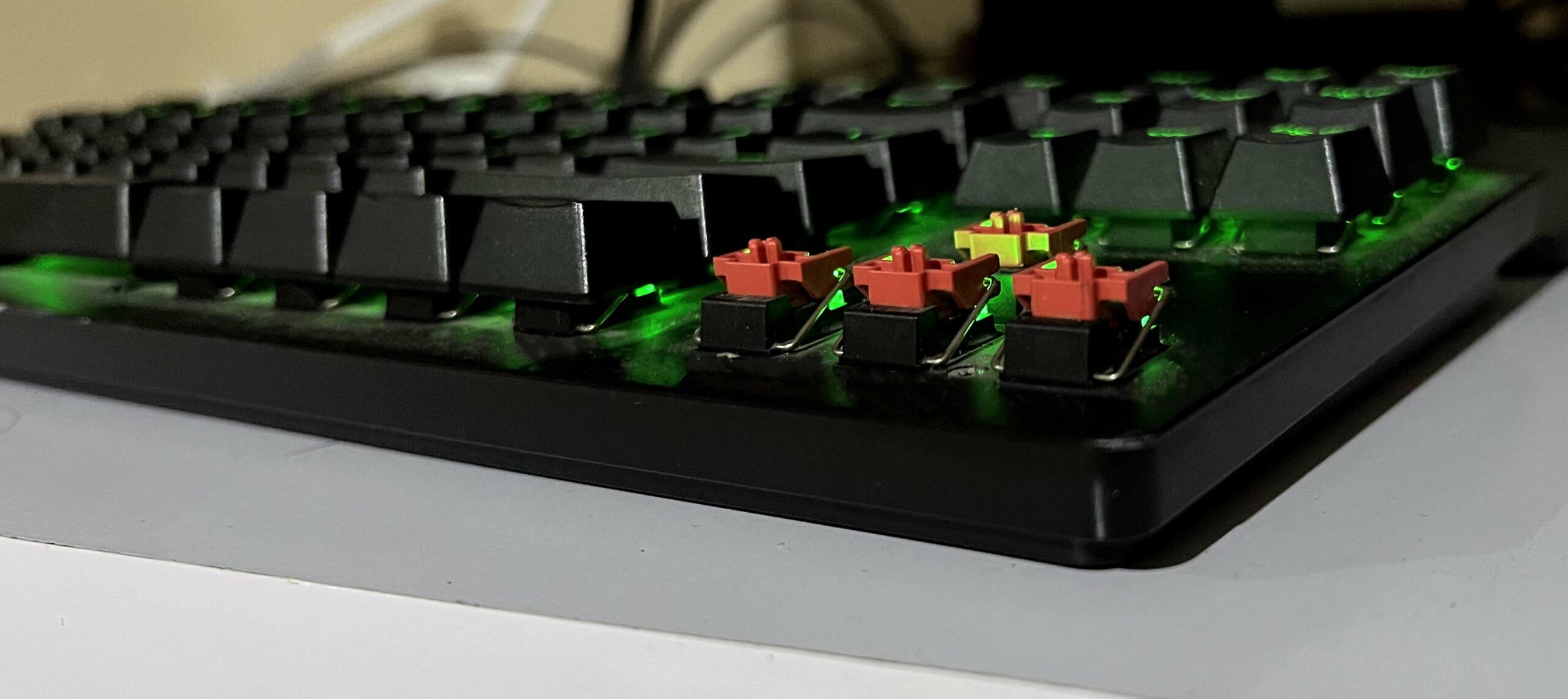 Key rollover is a feature frequently advertised by keyboard manufacturers. Six-key rollover (6KRO), ten-key rollover (10KRO), and N-key rollover (NKRO) are common claims made by manufacturers of mechanical keyboards. We verify and qualify these statements using straightforward, freely available public applications. They're simple tools, but they're very useful, as they indicate which keys are being depressed and registered by the computer.
Noise
To determine how loud a keyboard is, we recorded its sound with a microphone. It may not be precise, but it does give a sense of how loud a keyboard can be. Rubber-dome keyboards are generally silent. If we talk about the switches, the red ones are usually just slightly audible, and the blue switches are clicky. We do not even give a rating to this test because some people may want a completely silent keyboard while others prefer a clicky, audible one.
In addition, the layout of the keyboard has a huge impact on its clicky-clacking sound. Keycaps, with their material and thickness, the quality of manufacturing of a keyboard's chassis, and even the position of the keyboard's feet, can all impact the way it sounds.
Input Lag or Latency
The delay between pressing a key and seeing its result on the screen is known as latency. Keyboard latency is not as easy to measure as one might think. A small delay occurs between the time an action is performed and the time it happens on the screen. This is the result of each component of your PC setup bringing its own delay or input lag.
Your keyboard should have minimal latency because it's the first input device you use. In addition, its latency affects your overall system latency and your in-game movement. While it's true that no keyboard is completely lag-free, gaming keyboards are optimized for the lowest possible latency.
On the other hand, the polling rate is another consideration. The input data from your keyboard is sent to your computer at a rate known as the polling rate. The standard polling rate of gaming keyboards is 1000Hz, which interprets as a data transmission once per millisecond. Surprisingly, the polling rate of some keyboards is significantly higher than the standard, reaching up to 8000Hz.
When conducting latency tests, we make sure the keyboard is optimized for latency by setting its polling rate to its maximum and turning on any available latency-optimization modes through the accompanying software. These options affect the latency of your keyboard. Although the difference may be too small to notice with the naked eye.
When you increase the polling rate, your keyboard communicates with your computer more frequently. It decreases the amount of time you have to wait for input. However, some games do not support these increased polling rates, and even if they did, they would consume a lot of system resources. So this is not a viable option unless you have a very powerful gaming rig.
A Good Read: Ducky One 3 Mini Daybreak Keyboard Review
Switches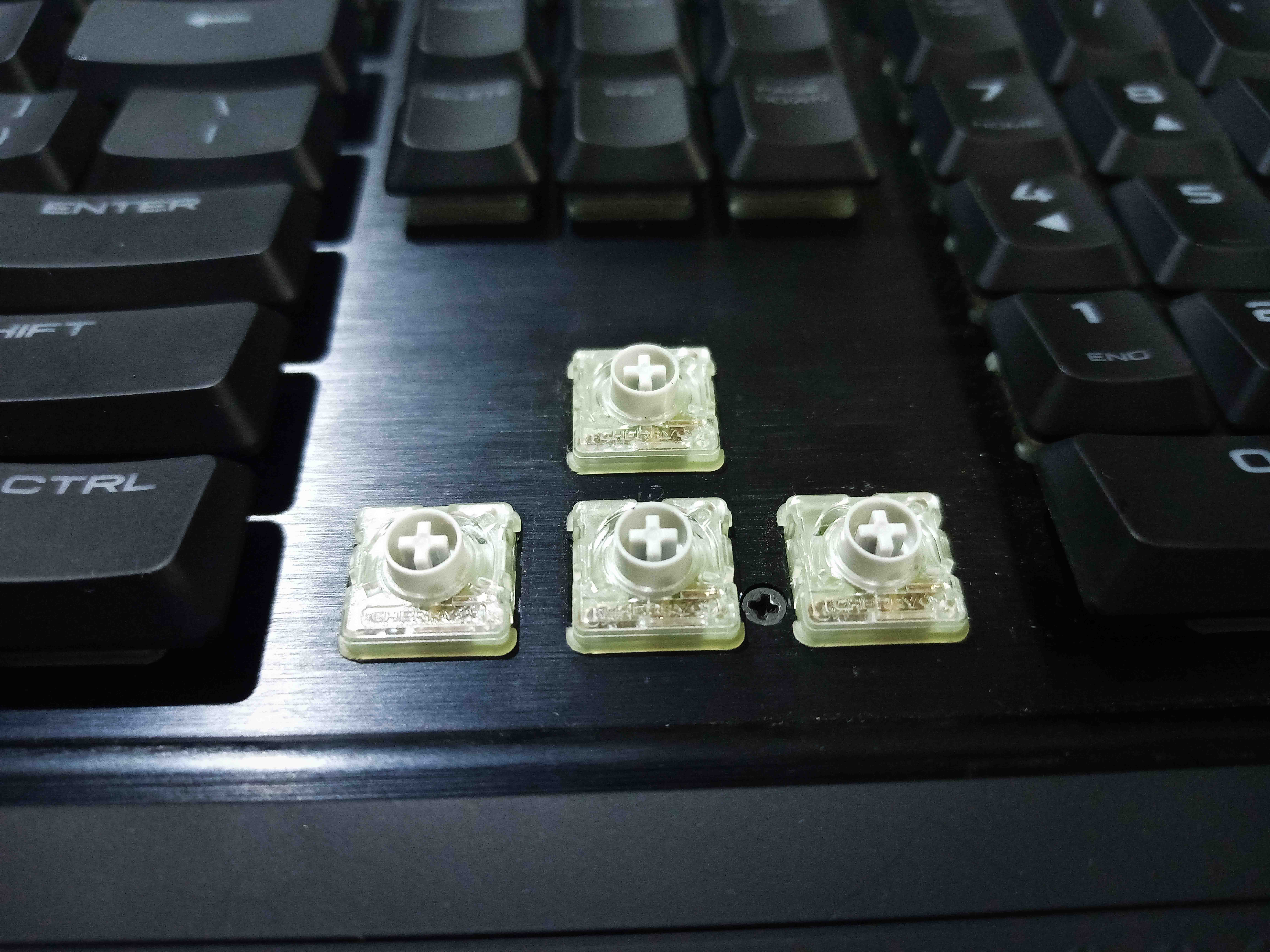 Both the experience and noise of a mechanical keyboard are primarily reliant on the sort of switches it has. There are a lot of different switch types available, each having a distinct feel and sound, so it might be difficult to determine which is the best for you. Generally speaking, there are three basic kinds of switches: tactile, linear, and clicky.
Most companies will identify these switches regarding different colors, with Brown being tactile, Red being linear, and Blue being clicky. Yet the colors, switch kinds, and offerings differ from company to company. It's overwhelming, particularly if you're just taking your first step in the land of mechanical keyboards. Notably, each mechanical switch contains a plastic shell and a stem that supports the keycaps.
Moreover, spring is one of the most significant components since it provides the key to a distinct feel. When you push down on the key, it triggers a physical switch in the casing, which then transmits information to the keyboard to signify a certain key was pressed. With the support of the spring, the key subsequently comes upwards to rest in its usual position.
While there is a great number out there to pick from, switches seem to be very straightforward. We evaluate a key's pre-travel, operating force, total travel distance, and actuation force, all of which are influenced by the switch type. Keyboard testers spent at least a week with each keyboard, using it during the work day for routine usage and also spending several hours gaming.
Usually, the time spent would extend to several weeks, but in any circumstances, reviewers carefully monitor their own findings and also check any problems that may occur. This hands-on experience both enhances the reviewer's subjective assessment and also illustrates any subjective findings that are worth mentioning.
Moreover, we give readers subjective thoughts and insights, as well as extensive explanations of every component of each keyboard, demonstrating points and displaying the work through photographs, and audio, as much as possible. By this, readers may obtain a good image of each keyboard tested and also draw conclusions for themselves.
For more information, please refer to our Editorial Guidelines along with the following pages: