All of our unbiased selections for the Best Motherboards undergo extensive research here at Tech4Gamers, after which we take into consideration our proficient analytics, combined with in-house reviewing and testing (if viable). We also compare real-world performance benchmarks under idle, typical, and heavy gaming/overclocking workflows.
Not to forget, we crossmatch relative performance to deduce the Best Motherboard for multiple unique scenarios and form factors, such as overclocking, gaming, and the Best Overall Motherboard, for which we specifically highlight the compatibility of every particular CPU.
Nonetheless, we've outlined a few of the crucial points you'll want to keep an eye out for while you settle on a desired pick from our numerous publications of the Best Motherboards.
Key Takeaways
Chipset/Socket: It is essential to factor in the chipset and socket support of the motherboard when putting it to the test. For instance, the Z790 chipset has better support for USB ports and PCIe lanes than Z690, and all of these factors must always be considered. Similarly, the socket also plays an important role during our testing.
VRM: A motherboard is only as good as its VRM. The VRM design determines how much power the motherboard can deliver to the CPU and other components smoothly, which is very important when it comes to overclocking.
Expansion Slots/Connectivity: We can't ignore the expansion slots and connectivity when testing different motherboards. If a motherboard does not offer adequate USB ports or PCIe slots, then we always tell our readers about it.
Heatsink/PCB Layers: Without proper cooling mechanisms, a motherboard is destined to fail. Hence, we judge motherboards based on their VRM heatsinks, M.2 heatsinks, and all other thermal solutions. Furthermore, the more PCB layers a board has, the better it can resist high temperatures, which must also be considered.
Form Factor: Typically, you can find motherboards in four form factors: ATX, E-ATX, Micro-ATX, and Mini-ITX. Each of these form factors has its own advantages and disadvantages. So, when testing motherboards, we always keep their form factor in mind.
Budget: Budget is one of the most important factors we scrutinize different motherboards on during our testing. We don't recommend motherboards that offer poor value for money. In contrast, we select motherboards that are good bang for the buck, irrespective of their price. For instance, a board can be expensive while still offering good value for money, which is something we always consider.
Chipset/Socket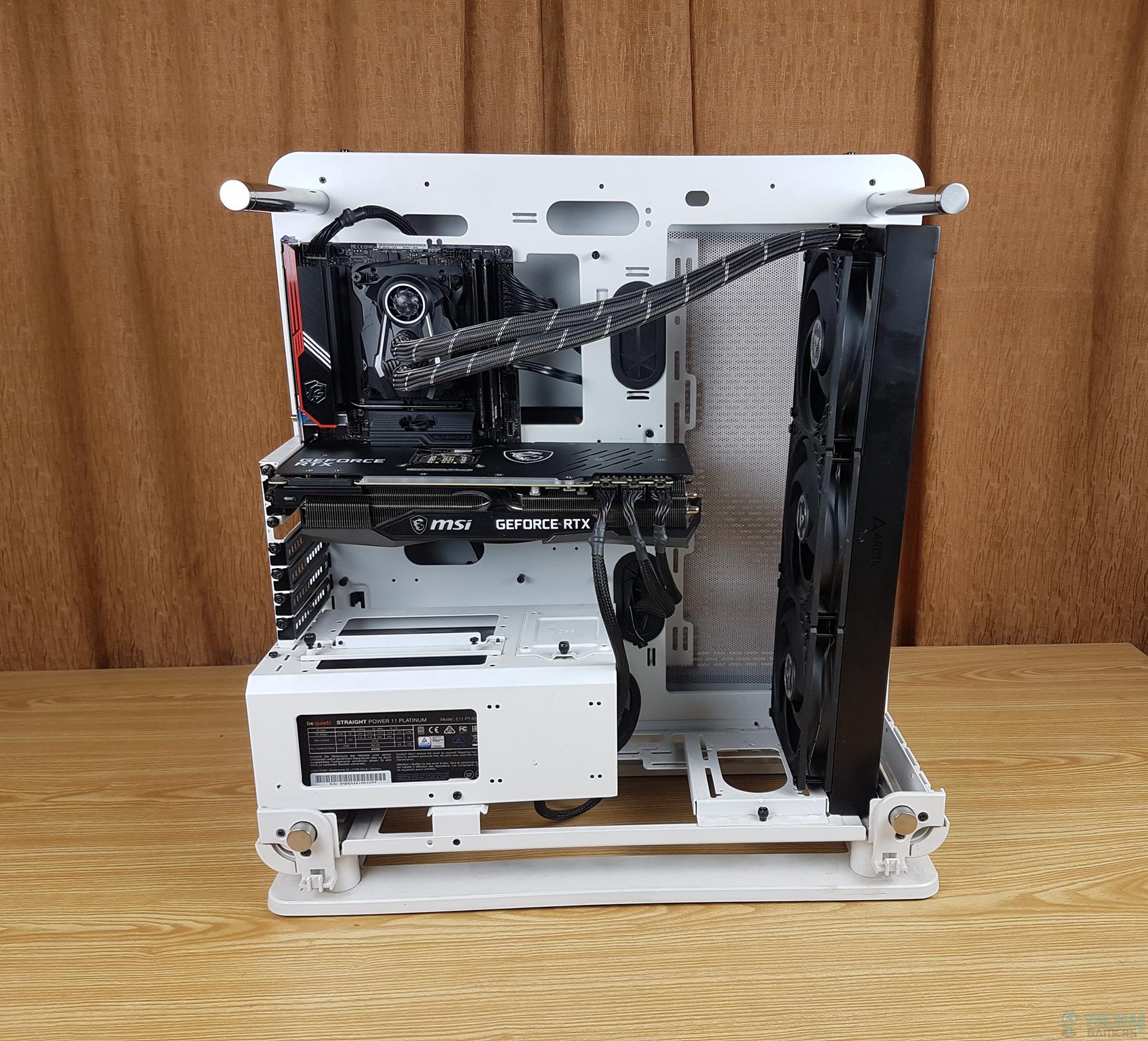 It's essential to ensure that the CPU you're planning on using has a socket that complements the Best Motherboard you've chosen for yourself. To put this into perspective, Intel's 13th Generation Raptor Lake processors sport an LGA 1700 socket that is supported by Intel's 600 and 700 Series chipsets.
Round the AMD front, the immensely successful and long-standing AM4 CPU platform is finally reaching its end, with the Ryzen 7 5800X3D being the last processor to be constructed on the architecture of the reputable AM4 socket. AMD's AM4 socket is also compatible with a complete suite of various Ryzen processors, ranging from Ryzen 1000, 2000, and 3000 to the latest and outgoing Ryzen 5000 Series Desktop CPUs.
That being said, it's pertinent to mention you'll want to stay away from lower-end motherboards such as the H610 for Intel's 12th Gen CPUs and the A320/A520 for the Ryzen 5xxx Series processors since these entry-level chipsets tend to focus on monetary savings, consequently cutting back on VRMs and thermal efficiency amongst other limitations, which restricts gamers from eking out the full potential of their respective processors.
VRM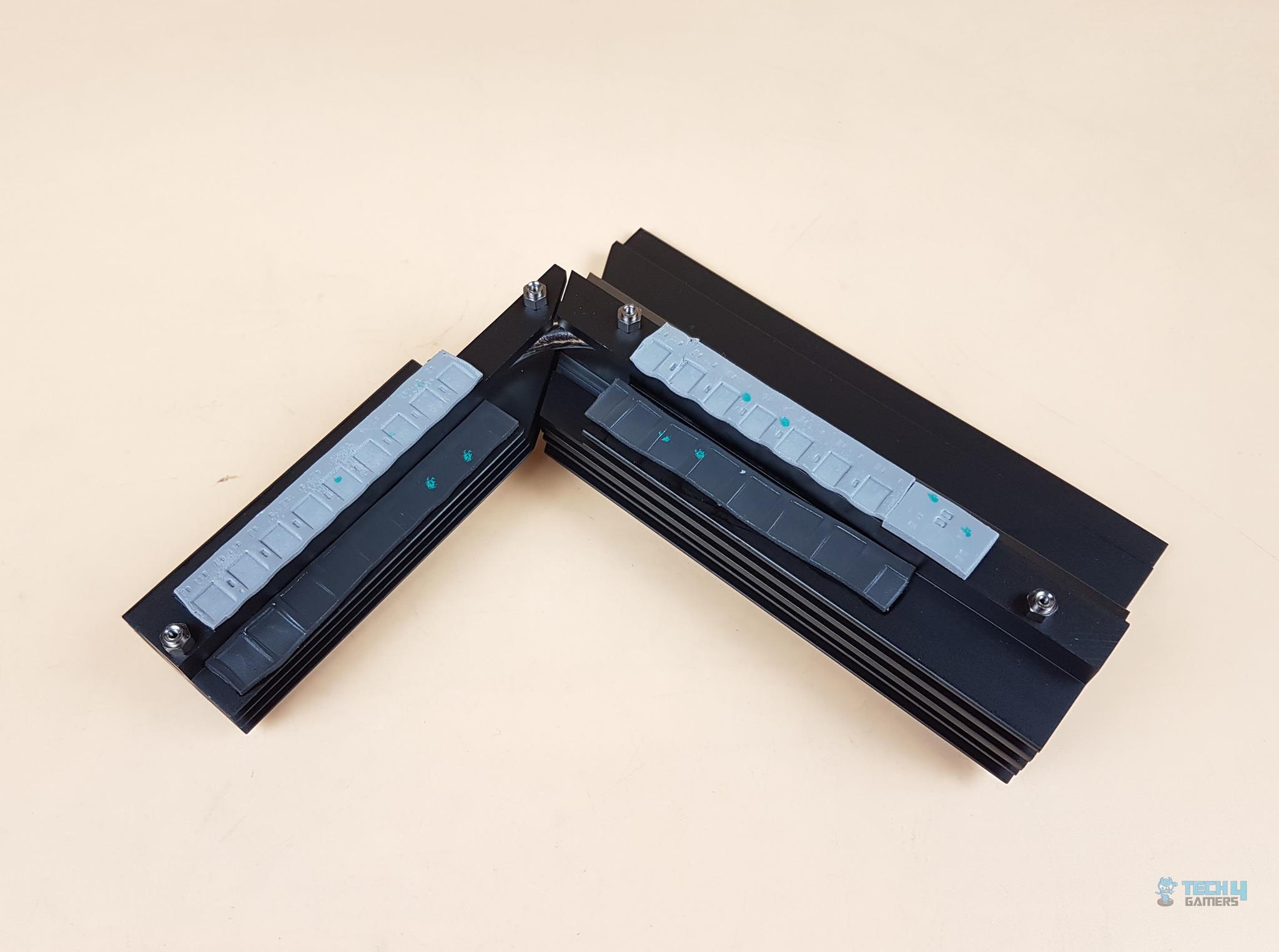 A VRM (Voltage Regulator Module) is one of the essential components of a motherboard, as it is solely responsible for controlling the voltage delivered to all the electrical components of your gaming PC, adjusting the voltage accordingly to make sure no part of your PC is operating at a dangerously high voltage, which would put the particular components at risk of damage, shortening their lifespan.
A good VRM is essential for CPU and GPU overclocking scenarios and general optimal performance. This is why it's necessary to keep a keen eye out since an inefficient VRM would result in your CPU and GPU bottlenecking, i.e., your PC would experience thermal throttling, being unable to deliver the potential power it is capable of, thanks to an incapable VRM.
Moreover, a faulty VRM will also provide unstable power, putting your entire motherboard, along with the CPU, GPU, and RAM, to name a few essential electrical components, at risk.
It is also worth noting that some of the Best Motherboards also offer active fans paired with spacious passive heatsinks to cool down the VRMs on your motherboard, which is something you'll want to keep in mind if you're looking for the Best Gaming or Overclocking Motherboards. Resultantly, an effective heat transfer is conducted consistently, reducing thermal throttling and allowing for beefier CPU and GPU performance.
Expansion Slots/Connectivity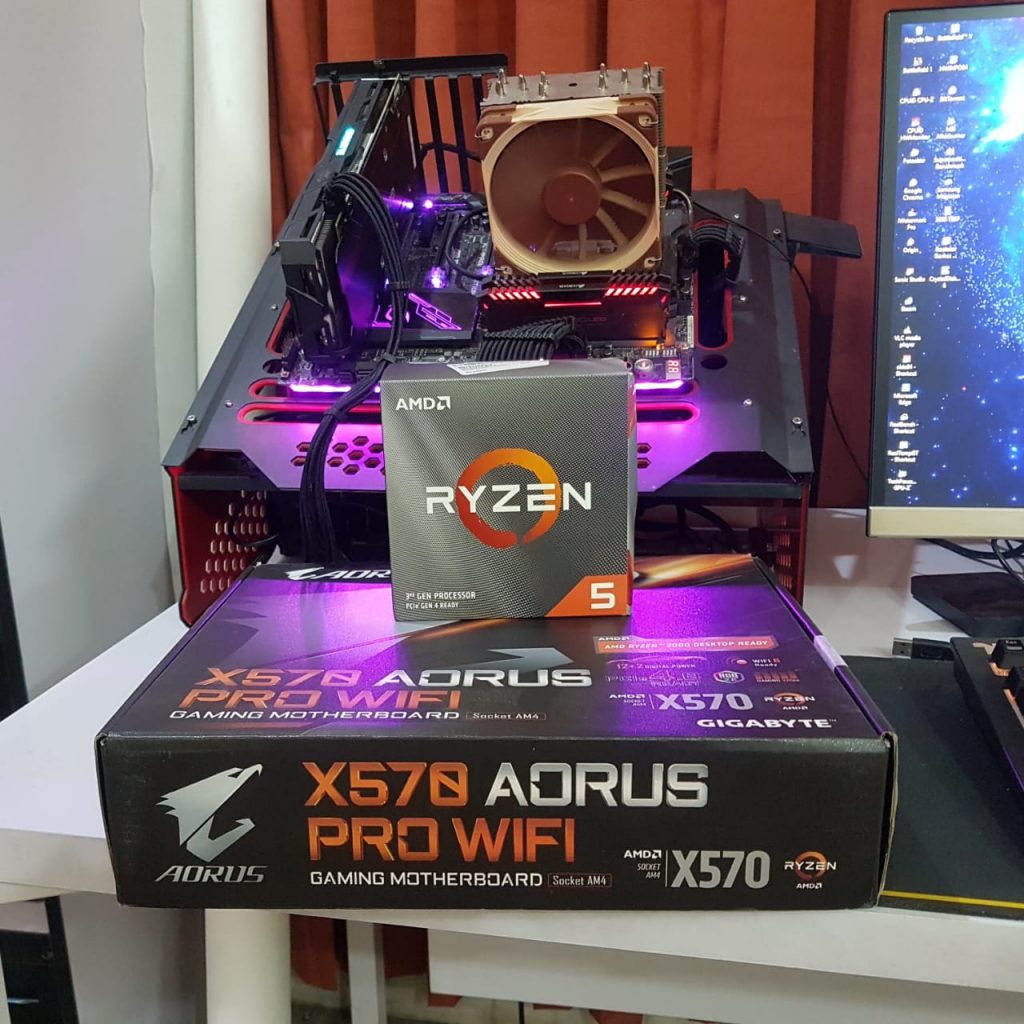 Each motherboard varies in terms of the expansion slots and connectivity it offers. Some motherboards may offer multiple PCI-e 4.0×16 slots, which the latest GPUs in our world can utilize in Nvidia SLi or AMD CrossFire coupling technologies, while some would only provide a solitary PCI-e 4th Gen slot. Motherboards on a budget would probably forgo these 4th Gen PCI-e slots altogether, only offering you PCI-e 3.0×16 slots (3rd Gen), resulting in reduced speeds. If you're in the mood to connect more than one M.2 SSD, you would need to select a motherboard that has at least two or more M.2 SSD slots for utilization.
Worth noting is the fact that the latest Intel 600 Series Chipsets do support PCIe Generation 5.0, even though the benefits are negligible at the time of writing due to limited support. Even though PCIe 5.0 support ensues, you'll need to watch for higher-end Intel motherboards such as the Best Z690 or B660 motherboards since these pricier features will be reserved for premium motherboard offerings.
As far as connectivity is concerned, we're glad to assure you that even the cheapest motherboards present vast options for connectivity without breaking the bank. That being said, you should have an approximate idea of how many and which type of USB ports you'd like to utilize, such as USB 2.0, USB 3.2 Gen 1×1, USB 3.2 Gen 2×1, USB 3.2 Gen 2×2, since a few of the Best Budget Motherboards do not possess any USB 3.2 Gen 2×2 ports at all, an omission to be wary of if you want the fastest data transfers and USB speeds possible.
Also, every motherboard contains a different assortment of USB ports, so it is crucial to crossmatch the number of ports available with your needs. That being said, keep an eye out for the type and number of audio ports you'd like to use as well.
Heatsink/PCB Layers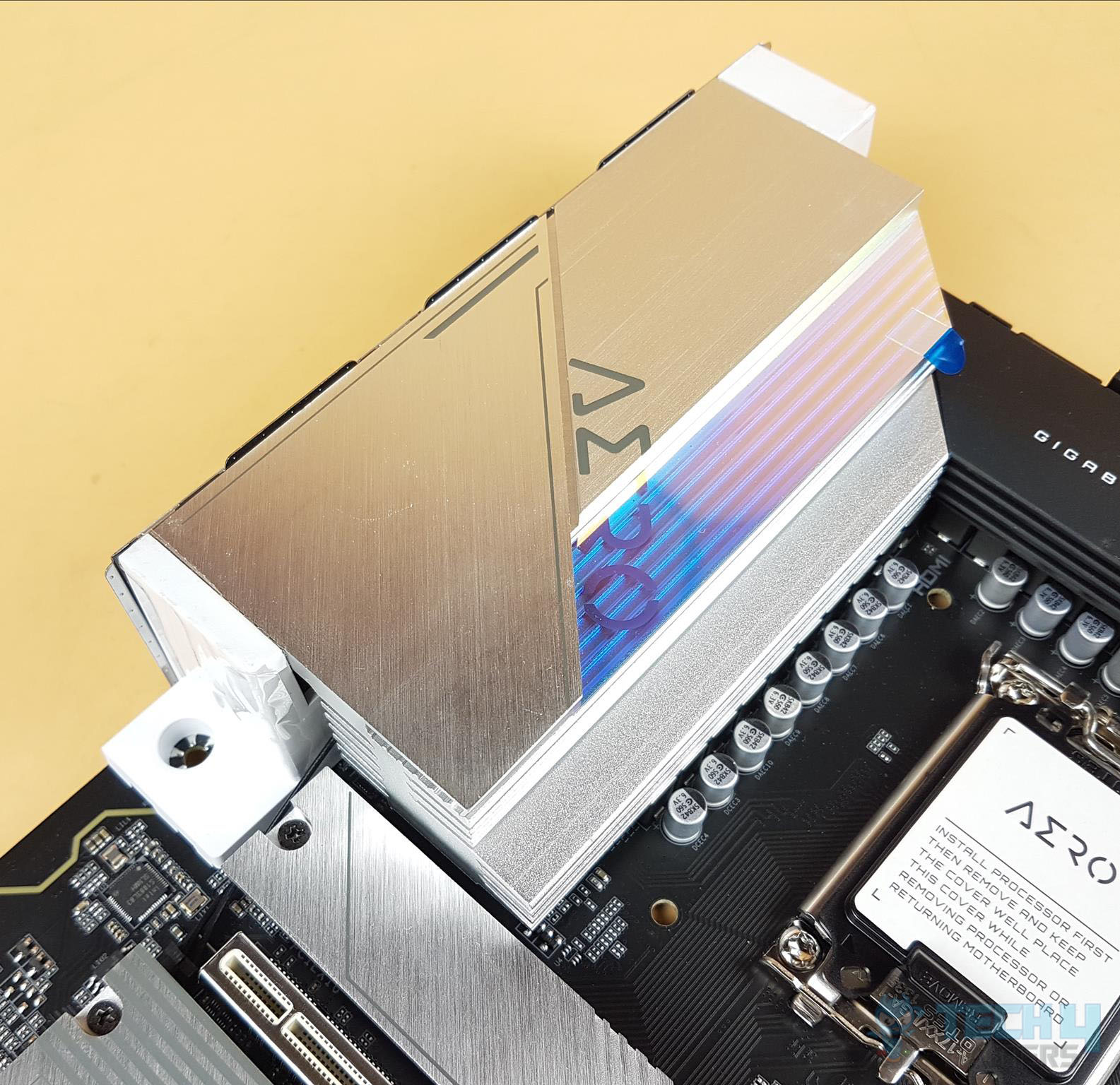 Heatsinks are one of the most important aspects of a motherboard since they can reduce or boost your CPU, GPU, and overall performance depending on how well they conduct a perfect heat transfer. They will also determine whether your PC would undergo a case of thermal throttling to keep temperatures down or perform consistently.
The general rule of thumb is to choose a motherboard that features advanced heat dissipation while ideally incorporating multiple heatsinks for optimal heat dissipation, away from your motherboard's components.
Adding on, the thicker your motherboard's PCBs (Printed Circuit Boards), the lower your temps. Your motherboard comprises multiple PCBs sandwiched together, which generally produces excessive heat, so unless your PCBs are sizeably thick with several layers, your PC will struggle with heat conductance, eventually leading to thermal throttling and bottlenecked performance.
Form Factor
Motherboards are typically manufactured in four sizes; ATX, E-ATX, Micro-ATX, and Mini-ITX. Generally speaking, ATX and E-ATX motherboards are the biggest of the bunch, featuring several massive heatsinks with comparatively thicker PCB layers, commonly offering the most features, alongside plentiful expansion slots and ports for unimaginable connectivity.
As a side effect, the ATX and E-ATX motherboards towards the high-end spectrum will unsurprisingly be the most expensive motherboards on the market, and you often end up paying excessively for features you will never use.
On the contrary, Micro-ATX and specifically Mini-ITX will be the smallest motherboards you can find on the planet, paving the way for miniature gaming PC builds. These motherboards will usually sacrifice a few over-the-top features and have slightly worse results in terms of heat dissipation.
However, manufacturers are constantly working hard to bridge this gap between the four form factors. Micro-ATX and Mini-ITX motherboards would also typically have fewer expansion slots since there isn't a lot of space to utilize, offering limited connectivity.
Nonetheless, Mini-ITX motherboards will also stage themselves at jaw-dropping prices since these boards, while making certain compromises, still manage to provide you with the same power and capabilities as a monstrous gaming tower would.
Budget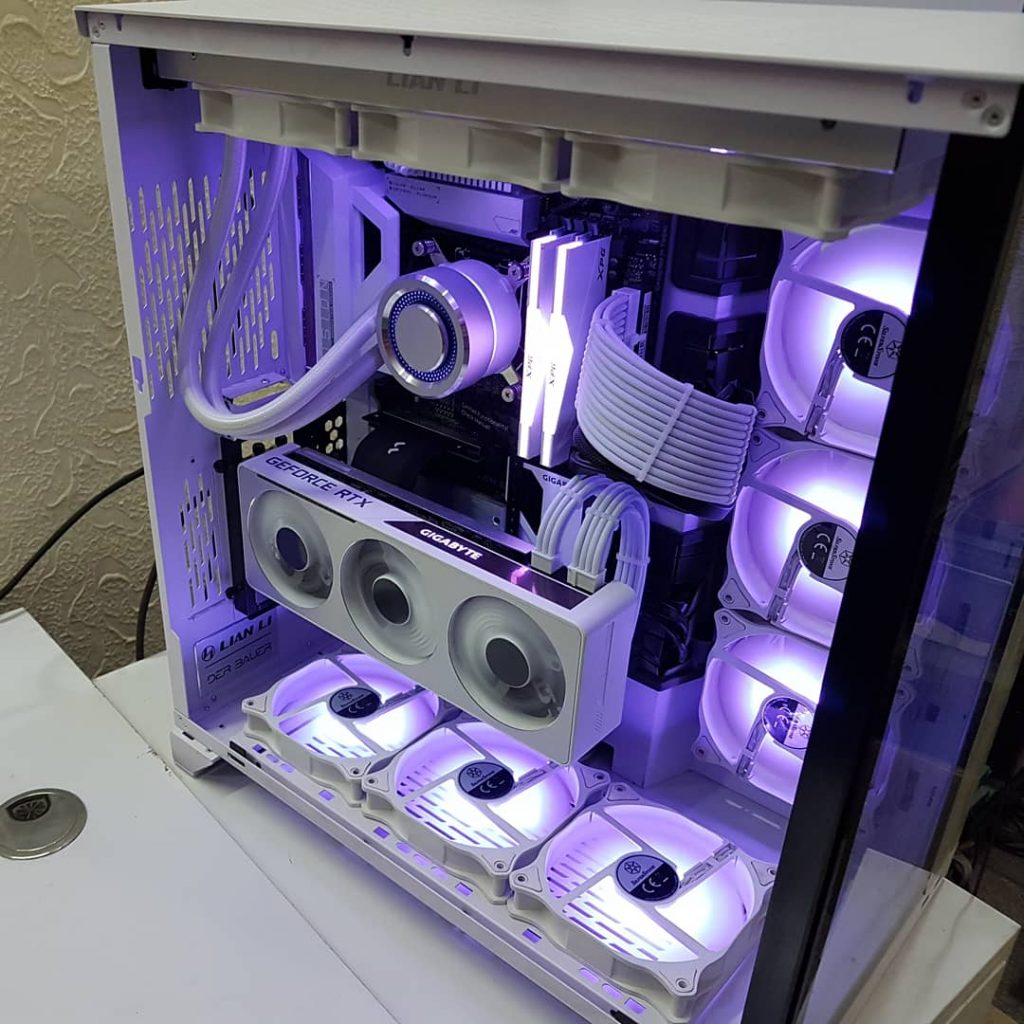 While building a gaming PC, it's best to stick with full-sized ATX or E-ATX motherboards if you're looking to save some money, as manufacturers offer a variety of motherboards in these form factors. It's also important to control yourself while choosing from the top-of-the-line ATX motherboards since these boards tend to overcharge you for features you'll probably never use in a lifetime, like overclocking.
If you aren't going to overclock your processor, there's no need to spend too much on the Best Overclocking Motherboard with a massive, thermally optimized VRMs since these top-of-the-line motherboards will undoubtedly make a noticeable and, more importantly, unnecessary monetary impact on your wallet.
Also Read: