[CPU Coolers & RAM Expert]
Hayyan Serwer is a tech enthusiast, with a love for PC building and article writing. Hayyan specializes in writing about CPU coolers and RAM kits. Hayyan has been familiar with the tech industry for over half a decade now, and has now stepped into providing quality reviews for the latest and greatest tech.
Get In Touch:
[email protected]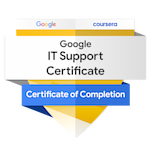 We'll be looking at the ARCTIC Liquid Freezer II 240 A-RGB Cooler - discussing Benchmarks, Unboxing, Overclocking & more!
News
MachineGames, the studio behind modern Wolfenstein games, is currently looking to hire someone to work on online matchmaking.