Perfect For RGB Builds?
Review Summary
The ADATA XPG Spectrix D41 RAM kit stands out with its vibrant RGB lighting and solid overclocking potential. The kit excels in performance, thanks to Samsung B-Die chips, offering a significant boost over its base frequency and proving its overclocking prowess. Although it may not be ideal for compact builds or those seeking high speed right out of the box, it's an excellent choice for gamers who prioritize a blend of aesthetics and strong performance in their PC builds.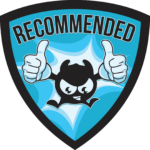 Performance -

9/10

Value -

8/10

Design -

9/10

Features -

9/10
Pros
Attractive RGB Lighting
Good Overclocking Potential
Versatile Compatibility
Stylish Design
High-Quality Build
Samsung B-Die Chips
Software Control
Adata sent us the XPG Spectrix D41 for review, showcased alongside the D80 at PAX 2018. Embracing the RGB trend dominating the industry, Adata offers a range of DDR4 frequencies from 2666MHz to an impressive 4133MHz. Module sizes vary in multiples of 8GB, starting from 1×8 GB and reaching up to a substantial 64GB kit. The D41 introduces a new design with a single lighting diffuser bar on top featuring XPG branding, available in Crimson Red and Tungsten Gray colors.
---
Key Takeaways
The Adata XPG Spectrix D41 is for anyone looking for a visually stunning RGB module that also provides room for overclocking.
The Adata XPG Spectrix D41 is not for those who want an increased speed right out of the box.
The Adata XPG Spectrix D41 offers a beautiful design with a unique translucent diffuser, excellent overclocking potential, and individual control through the XPG RGB software.
---
Here are the detailed specifications.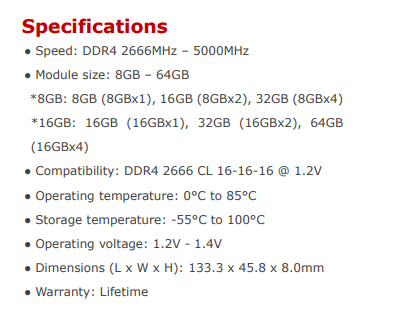 Spectrix D41 RGB Packaging and Unboxing
The box is made of cardboard and it comes in black and red colors background.
Adata XPG Closer Look
It is time to take a look at the kit and discuss its design elements followed by the RGB lighting effect.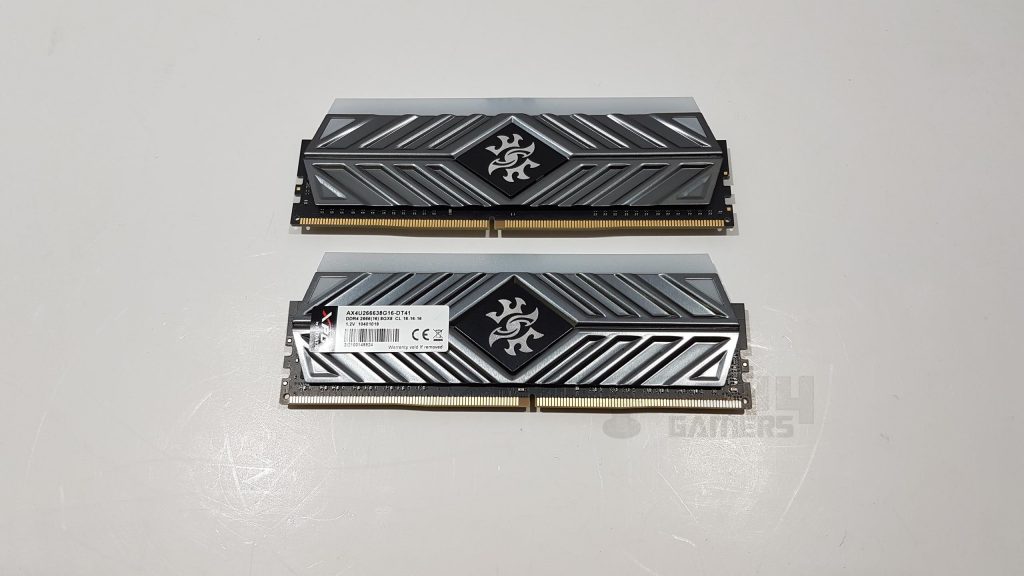 The Adata XPG Spectrix D41 comes in three colors which are Crimson Red, Tungsten Gray, and Black. Black is for the TUF Gaming Alliance. TUF Gaming Alliance has products from various manufacturers supporting the Asus TUF series motherboards in terms of looks and compatibility making it easier for the users to buy TUF Gaming Alliance labeled products with ease of mind that the products will be compatible and overall will look that good when it comes to color coordination of the build.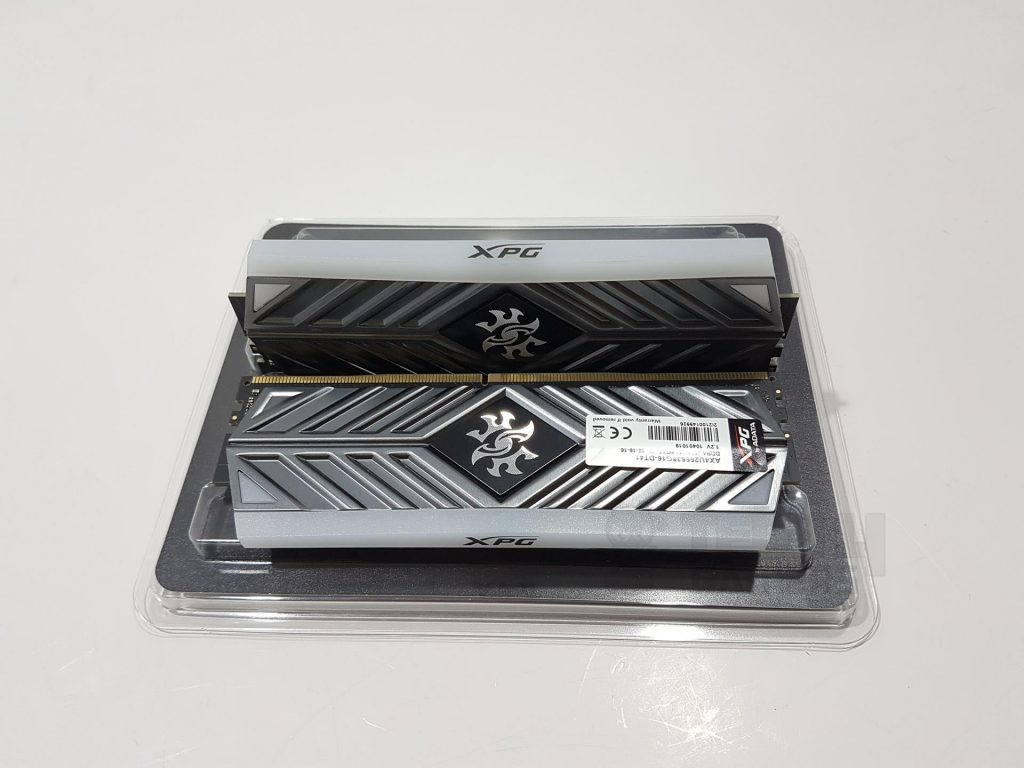 The kit has a black PCB and it is multi-layered. We can see ICs on both sides which could mean the same PCB is being used for all the capacities. Our kit has single-sided modules. There are four memory chips on the left side and four on the right side. There is a single thin thermal pad running across the entire length of the heat spreader.
Available in multiple 8GB modules, these kits maintain a minimum 8GB capacity to control costs. Ranging from 2666MHz to 4133MHz, our 8GB kit features a base frequency of PC4-17000 (2133MHz) with timings at 15-15-15-35 and 1.20V. The rated specifications are 16-16-16-39 at PC4-21300 (2666MHz) and 1.20V. These non-ECC, Unbuffered DIMMs follow a 288-pin layout (DDR4) and are Intel XMP 2.0 ready, tested for compatibility with both Intel and AMD platforms, including AMD Ryzen-based chips on the AM4 socket.
In my experience, most DDR4 modules do not come with a chip in the middle of the PCB and that also rings true for this one. They have adopted a hexagonal design for the heat spreaders. Each module measures 133.3×45.8x8mm (LxHxW), emphasizing the importance of considering module height in relation to CPU cooler clearance. The bold yet pleasant design of the heat spreaders adds to the overall aesthetic appeal.
The aluminum heat spreaders feature pointy edges, grooves, curves, and a central XPG logo on a sleek black rhombus. The Tungsten Gray color adds sophistication, but the heat spreaders don't span the full PCB length, leaving it at a 30mm height. Unfortunately, a sticker on one side disrupts the kit's overall aesthetic.
This sticker has XPG branding on the leftmost side in black color which makes the appearance of the sticker pleasant in person. Part No of the kit is printed on the top of the sticker which is AX4U266638G16-DT41. Warranty voids in case this sticker is removed.
Let's take a look at the top of the modules where all the lighting magic comes from.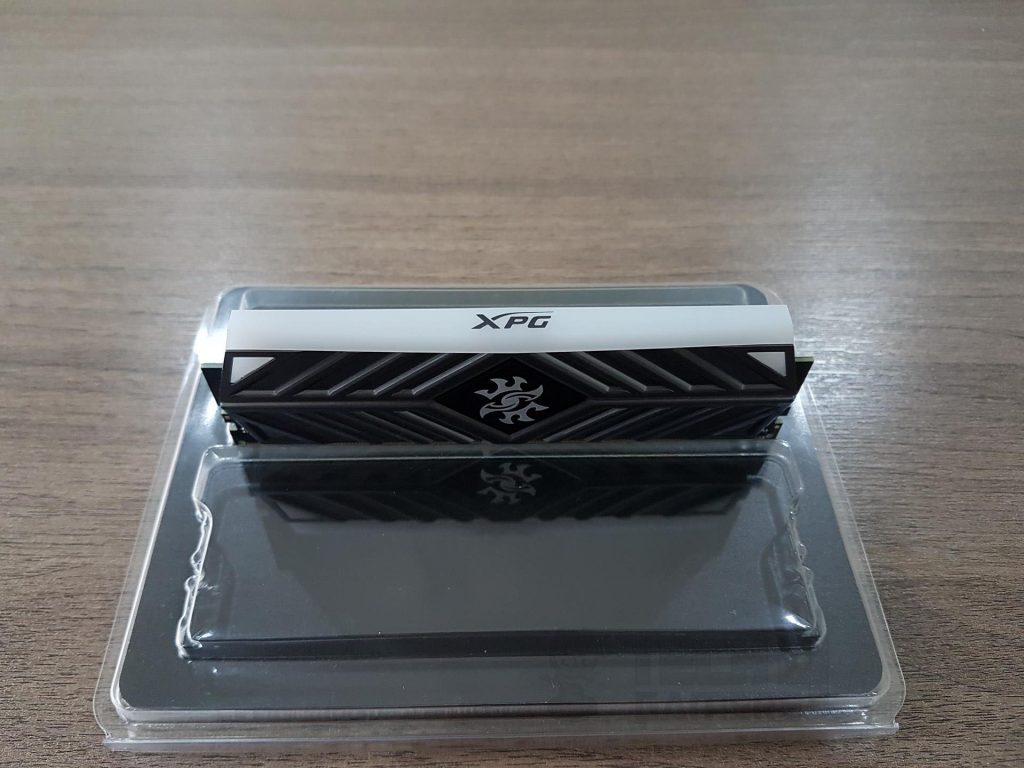 There is a white color translucent diffuser on the top with a length of 113mm. It does not run across the entire length of the PCB but has a reference from the heat spreaders.
In my opinion, the unique diffuser stands out by featuring varying widths, with 8mm at the center and 5mm at the edges along its length. Synchronously designed with the heat spreader's top half, it incorporates sharp angular turns on the 17mm edges, resulting in a cohesive and aesthetically pleasing overall look.
Featuring 5 individually controllable RGB LED zones beneath the diffuser, the XPG RGB software allows personalized lighting control. Notably, the top side of the heat spreaders showcases four triangular cutouts at the extreme ends, offering a glimpse of the diffuser's illumination. This is a wise design to spread the light not only from the top but from these cutouts as well. But they sever another person as we observed during our testing.
The overall lighting of the kit can be affected by the strong surrounding lighting solution inside the chassis. In our case the fully brightened CableMod Wide Beam RGB LED strip was making this kit look less bright with uneven light distribution on the diffuser. As the red color seemed to be an orange accent, blue was light blue.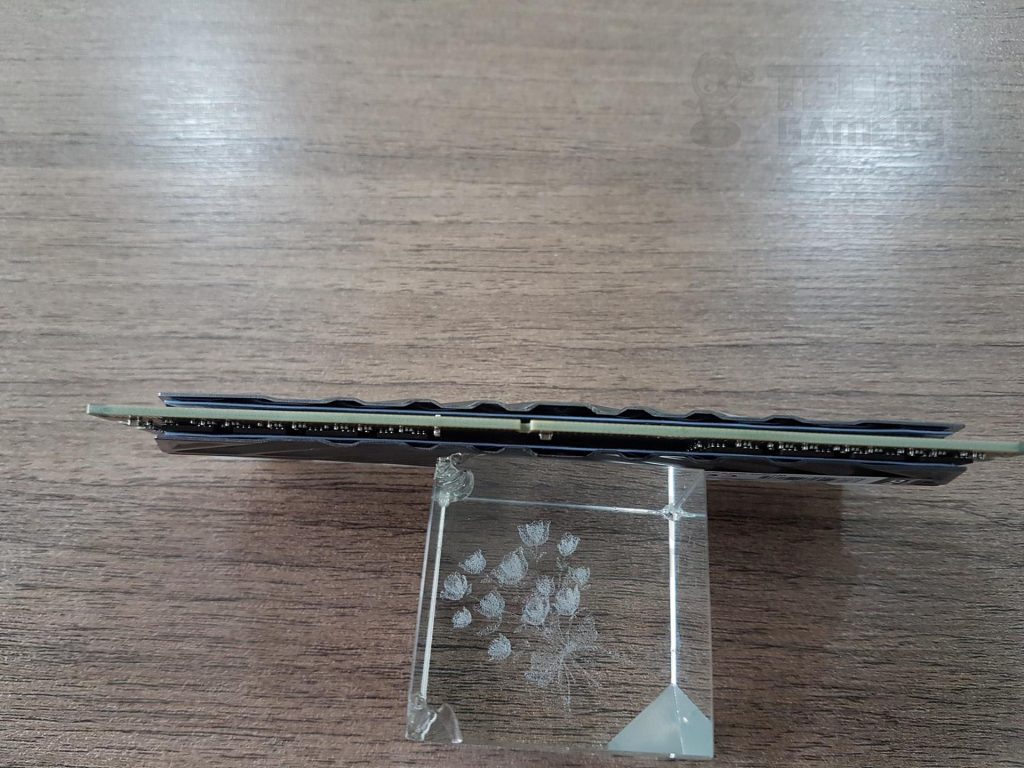 But the lighting coming from these cutouts was in full and original color to which the kit was set at, confirming that it is not the kit but the powerful surrounding lighting that is impacting. As soon as we turned off the CableMod strip, we could see evenly distributed lighting on the diffuser with original colors in full swing.
These kits use Samsung B-Dies which makes them offer utmost performance. The package is a standard monolithic 78-ball FBGA. Die Density is 8 Gb B-Die (20 nm) with a composition of 1024M x8 (64M x8 x16 banks). This kit is XMP 2.0 certified with 16-16-16-39-55 at 1.20V at 1333MHz. This kit has only one XMP profile stored on it. Some kits reportedly use two XMP profiles on them for better cross-platform compatibility.
Adata XPG RGB Lighting And Software
Before proceeding to our testing section, let's talk about the RGB lighting effects on this kit as this is a primary aspect of these modules in addition to the performance. We tested lighting on the Asus ROG Maximus X Hero motherboard with pre-installed Asus AURA Sync software. While AURA Sync allowed overall control, it lacked individual memory modules and lighting zone customization
Attempting to use XPG RGB software alongside AURA Sync proved problematic, leading us to uninstall AURA Sync. XPG RGB software functioned seamlessly, featuring a similar interface with an 'XPG' logo on the top left, a Close button on the right, and On/Off buttons below it. Lighting can be turned off completely by clicking on this button and can be turned back on using the same button.
There are 12 modes listed on the left side of the interface, which are:
We have made a demo video of the lighting effects. We have yet to horn out video editing skills so bear with us on this one. It may not do the justice of how good the lighting effects on this kit are but would give you an idea about it.
Here is how it looks.
X99 Testing
We have tested this drive on the X99 platform. The test bench setup is as follow:
Intel i7 6850k
Asus RO Rampage V Edition 10
Open Loop Setup using Swiftech/Alphacool items
Samsung 840 EVO 250GB SSD
Seagate 2TB Barracuda
Colorful iGame GTX 1050Ti
Corsair AX1200i
We conducted performance tests on the memory kit using AIDA64 Extreme and SiSoftware Sandra suite. Initially tested at default 2133MHz and with XMP, we attempted overclocking with a BCLK of 125 and CPU Strap at 125, but our system didn't respond, so we reverted to a manual overclock.
With XMP, DRAM timings and voltages adhered to the manufacturer's specifications. Using BIOS version 1703 on the Asus motherboard with a maximum frequency support of 3333MHz (OC), we successfully overclocked the kit to 3400MHz with relaxed timings. Starting at 2800MHz and 1.35V with timings of 16-16-16-39, we progressively increased the frequency.
3000MHz at 1.40V with 16-16-16-39 was successful. Attempting 3200MHz with the same timings failed, but relaxing to CAS 17 at the same voltage succeeded. Trying 3400MHz with CL 18 also proved successful. Beyond this, due to platform restrictions, further overclocking was not possible. The achieved 734MHz above the rated speed of 2666MHz demonstrates the kit's notable overclocking potential. Now, let's delve into the results.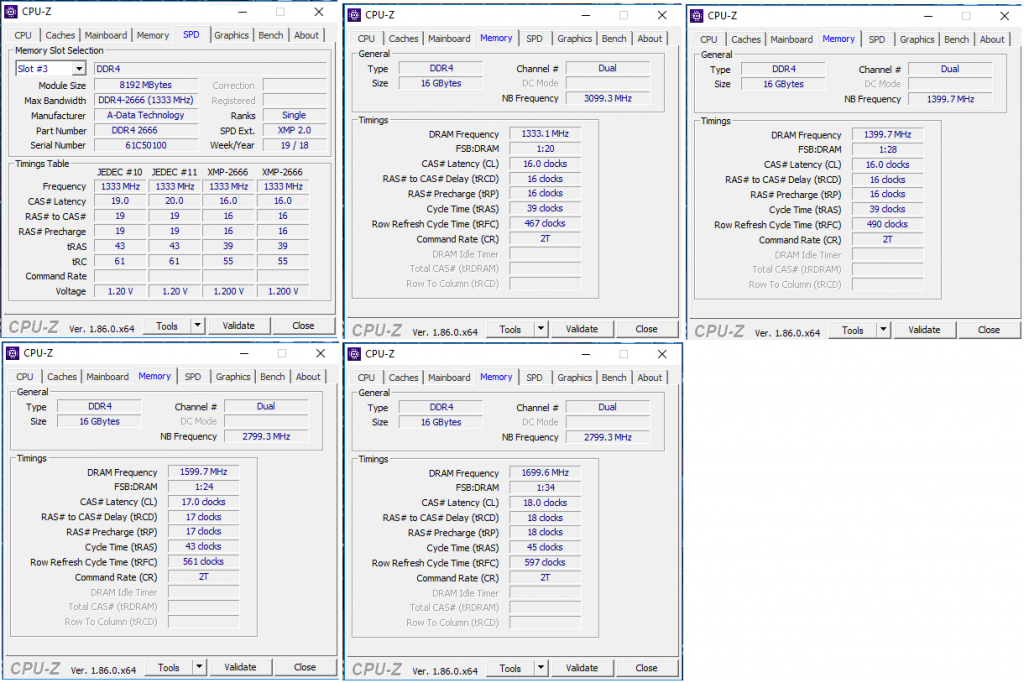 We ran the AIDA64 on all above-described frequencies which are 2133MHz, rated 2666MHz, and overclocked 3400MHz.
Should You Buy It?
After testing, I evaluated who the kit was designed for.
Buy It If:
You are looking for a reasonably priced DDR4 kit: The Adata XPG Spectrix D41 offers excellent value for money.
You prefer RGB lighting: With 5 lighting zones per module, the Adata XPG Spectrix D41 makes for a perfect RAM for anyone looking to slot it inside an RGB-centered build.
Don't Buy It If:
You are working with a compact build: While a decent boost was noticed during overclocking, anyone looking for a faster out-of-the-box experience might not be interested in this kit.
Conclusion
The ADATA XPG SPECTRIX D41, showcased at PAX 2018, features vivid RGB lighting compatible with major motherboard lighting solutions. Design-wise, the black PCB with ICs on both sides follows a standard design, and our single-sided kit uses 4 Samsung chips on each side, with no central chip on the PCB. The aluminum heat spreaders sport a bold design with pointy edges, grooves, and curves, forming a medallion-like center.
This design repeats on both sides. A 113mm white translucent diffuser sits on top, referenced by the spreaders. Five RGB zones below, controlled via XPG RGB software, create even lighting. Triangular cutouts at the spreaders' ends showcase the diffuser, and the XPG branding, without a logo, leaves a positive impression.
While the XPG RGB software offers 12 lighting modes, compatibility issues with Asus AURA Sync led to the removal of AURA Sync installation. The lighting zones, each with five zones per module, provide versatile customization. The Adata XPG Spectrix D41 kit showcases truly impressive RGB effects, significantly enhancing its overall aesthetic appeal. We were particularly impressed with the captivating lighting effects displayed by these kits.
We also got a 734MHz boost over the effective speed of the Adata XPG Spectrix D41 kit. Samsung B-Die was definitely doing a wonderful job here making this kit one heck of a performer. Achieving 3000MHz with 16-16-16-39 timings is notable, suggesting potential for more, though limited by our X99 motherboard's maximum supported frequency of 3333MHz (OC). These kits carry a limited lifetime warranty.
We are thankful to ADATA XPG for giving us the opportunity to review their Adata XPG Spectrix D41 kit.
Recent Updates
---
November 4, 2023: Few text changes to improve readability. No products were changed.
---
Was our article helpful? 👨‍💻
Thank you! Please share your positive feedback. 🔋
How could we improve this post? Please Help us. 😔
[Hardware Reviewer & Editor]
Meet Nauman Siddique, a highly experienced computer science graduate with more than 15 years of knowledge in technology. Nauman is an expert in the field known for his deep understanding of computer hardware.
As a tech tester, insightful reviewer, and skilled hardware editor, Nauman carefully breaks down important parts like motherboards, graphics cards, processors, PC cases, CPU coolers, and more.
15+ years of PC Building Experience
10+ years of first-hand knowledge of technology
7+ years of doing in-depth testing of PC Hardware
A motivated individual with a keen interest in tech testing from multiple angles.
I majored in Computer Science with a Masters in Marketing
Previously worked at eXputer, EnosTech, and Appuals.