The 12th Gen Core CPUs from Intel are out for the masses, but picking the best RAM for i9 12900K can be a daunting task for potential buyers due to the new DDR5 memory. Not only is this new memory technology faster in terms of frequency, but it also achieves that frequency in a more efficient manner using less voltage. Basically, DDR5 Ram is a substantial leap over the DDR4 Ram that we are used to. However, DDR5 memory is quite expensive right now compared to even the premium DDR4 Ram kits, so the choice between DDR5 and DDR4 does not boil down simply to price when buying 12th Gen Processors, such as the I9-12900k. Thankfully, Intel has thought of this dilemma beforehand. The Alder Lake platform and the Z690 motherboards support both DDR4 and DDR5 memory.
This is a really good decision by Intel and it plays into the favor of the consumers most of all. DDR4 RAMs are still the mainstream memory platform out there, and almost everybody that plans to upgrade has a DDR4 RAM kit. When purchasing a 12th Gen motherboard for your new Intel Processor or CPU, you can choose between DDR4 and DDR5 as the platform for your PC. You will only be able to choose one memory technology as the boards are different for DDR4 and DDR5. You cannot install both memory types into the same board as the DIMMs are physically different as well. This means that you will have to make a choice if you want to buy the Best RAM for i9 12900K or other 12th gen CPUs. While you are here, make sure to also get CPU Cooler For i9-12900k, since the heat factor as we will discuss below is serious concern for a processor of this size.
There are a lot of factors that come into play when purchasing RAM for a modern gaming or workstation system. Firstly, memory generation is something that you need to decide, which might be a complicated decision in the early years of DDR5. After deciding on your RAM generation of choice, you have to focus on the size and speed of the memory kit, and the compatibility with your CPU/motherboard. Finally, you should also consider the CAS Latency of the RAM kit since the memory frequency only tells one part of the story. You may also consider other factors such as aesthetics and RGB lighting to add a more personalized touch to your PC. Keeping these factors in mind, we have curated a selection of the i9 12900K RAMs, both in DDR4 and DDR5 types. But before we dive into our picks, we must go through the differences between DDR5 and DDR4 in terms of gaming and value when buying I9-12900k.
Important Shopping Tips
DDR5 RAMs Future: Memory technology has taken a huge leap forward with the introduction of DDR5. Just like the DDR4 memory that came before it, DDR5 offers a substantial technological advantage over its predecessor. However, faster as DDR5 might be, it is still in its very early stages. There are a handful of DDR5 memory kits out on the market right now, and the number will keep on increasing gradually, but there is still a lot to consider before you decide to jump on the DDR5 train in 2021.
Making a Choice: The choice between DDR4 and DDR5 is an important one that you have to consider when purchasing the best motherboard for you. Firstly, you have to choose one of the two memory generations to run, since there are different motherboard variants that support different memory types. You can make the choice between two different RAM generations, but you can't run both of them on the same motherboard. Since DDR4 and DDR5 modules are also physically different, it would be impossible to insert one RAM stick into the DIMM slot of the other, unless you go for some slightly unconventional methods.
The difference in Price and Value: The DDR4 variants of the Z690 motherboards are far cheaper than the DDR5 variants of the same motherboards. It is also to be noted that DDR5 memory is extremely expensive right now and offers little-to-no benefit in terms of performance over DDR4 according to initial benchmarks. If you choose a DDR4 motherboard now and plan to upgrade to DDR5 later, you will have to change out your entire motherboard as well which can be a bit of a hassle. The bottom line here is that DDR5 memory is better for future-proofing your rig, while DDR4 should be your choice if you want to maximize your bang for the buck.
Best DDR5 RAM For i9 12900K
If you can't be bothered to upgrade your rig down the line, and want to make a powerful system that would last you for years to come, you should choose DDR5 memory for your 12th Gen Alder Lake CPU. Here are our picks for the best DDR5 RAM for i9 12900K currently available on the market.
XPG Lancer DDR5
Best Overall DDR5 RAM For i9 12900K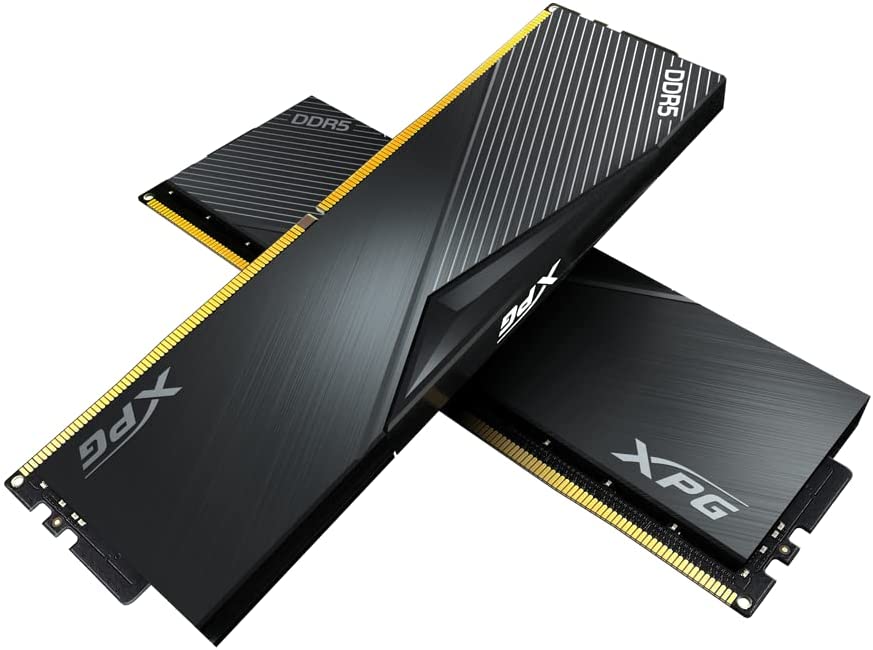 Specifications: Memory Type: DDR5 | Capacity: 32GB (16GB x2) | Frequency: 5200 MHz | Latency: CL38 | RGB Lighting: No | Color: Black/Grey
XPG might be a new name in the game for some of the newer members of the PCMR, but they have been around for quite some time now. XPG is the gaming-focused brand of Adata, and there are few companies in the memory market that are bigger than Adata. We have taken a close look at XPG memory products before, as can be seen in our XPG Spectrix D41 DDR4 RAM review.
With the release of DDR5, Adata has wasted little time in getting their DDR5 memory products out on the market, and the XPG Lancer series of DDR5 memory is one of the finest we have encountered thus far. In fact, the XPG Lancer might be the best DDR5 RAM for i9 12900K that you can buy right now.
The XPG Lancer delivers excellent performance when paired with the Core i9 12900K, thanks to the advancements made by the generational jump in terms of frequencies and efficiency. Not only is the new DDR5 memory plain faster than the older DDR4, but it also delivers this performance in a more efficient manner, which is a win-win situation overall. The XPG Lancer can be bought in a variety of configurations, however, our recommended pairing for the Core i9 12900K is the 32GB kit with 2x16GB DIMMs that run at DDR5-5200 MHz speeds at CL38 Latency. Now that is some serious high-performance memory for your premium CPU.
Aesthetically, the XPG Lancer is a very decent-looking kit that will fit nicely into any premium gaming system. It does not have any gaudy bells and whistles, rather it sports a very decent brushed metallic finish. The finish is quite similar to the one we noted in our XPG Spectrix D50 DDR4 RAM review. There is no RGB lighting on this particular model which can be a good thing or a bad thing depending on your taste. Still, there is not a lot to complain about with this model.
Our Verdict: The XPG Lancer is a fantastic DDR5 kit that would pair nicely with any high-end 12th Gen Alder Lake CPU, particularly the i9 12900K. Its price might be high right now, but the initial investment might pan out for you if you plan to keep your PC long-term.
Pros
Top Of The Line DDR5 Memory Kit
Fast 5200 MHz Frequency
Competitive CL38 Latency
Premium Design
High Memory Compatibility
Cons
Very Expensive
No RGB Lighting
GEIL Polaris RGB DDR5
Best RGB DDR5 RAM For i9 12900K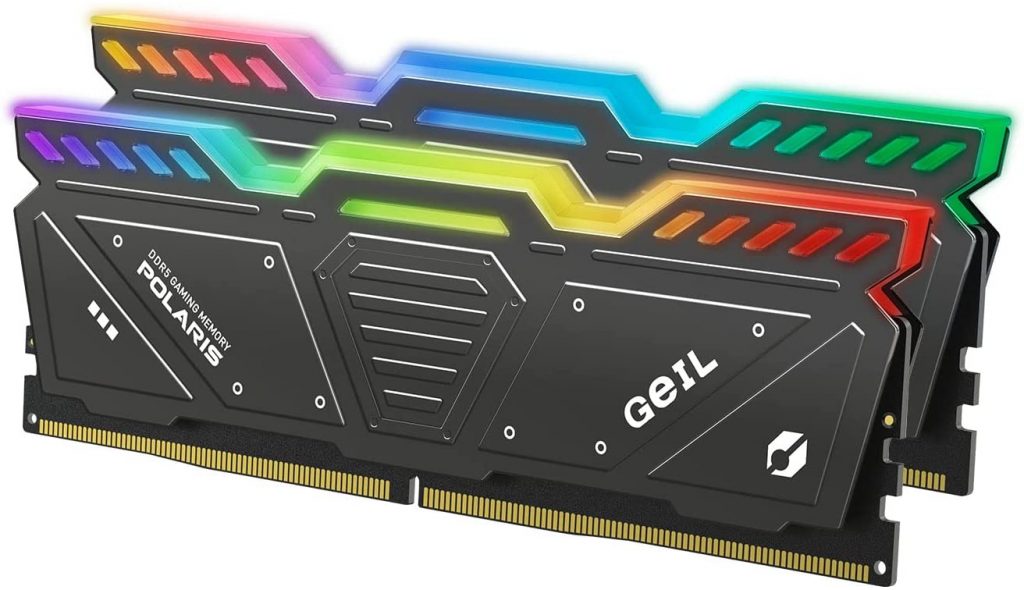 Specifications: Memory Type: DDR5 | Capacity: 32GB (16GB x2) | Frequency: 4800 MHz | Latency: CL40 | RGB Lighting: Yes
Another relatively newer entry into the memory market is GEIL, which only became popular over the last few years thanks to their really price-competitive DDR4 options. For this generation, GEIL is actually one of the first ones to launch their DDR5 memory kits.
The GEIL Polaris RGB DDR5 is a kit that focuses on aesthetics as much as it does on performance. Not only does it have the performance numbers of DDR5, but it also sports an attractive RGB design that will elevate the look of your PC. The GEIL Polaris RGB is the Best RGB DDR5 RAM for i9 12900K on the market currently.
As far as the performance of the RAM goes, there's nothing to complain about really. The kit comes in a variety of memory sizes and frequencies, but our recommendation is the 32GB kit with 2x16GB DIMMs that run at DDR5-4800 speeds. This frequency is perfect for a high-performance CPU such as the Core i9 12900K, and the 32GB configuration is great for gaming as well as productivity tasks. You might also consider going for the 64GB configuration if you plan to run memory-intensive tasks such as video editing on Adobe Premiere.
When it comes to the looks of the GEIL Polaris RGB DDR5 kit, this is the area where it separates itself from the rest of the pack. The DIMMs sport a really angular and aggressive design language that goes well with many of the gaming-focused components that are out on the market today. In fact, the design is quite similar to the one we saw in our review. The RGB implementation is tasteful and can of course be controlled by your motherboard software.
Verdict: The GEIL Polaris RGB DDR5 kit is one of the very few RGB DDR5 kits available on the market for I9 12900k, so you should go with this if you want your modern DDR5 machine to have a touch of lighting when it comes to the RAM. All in all, an excellent DDR5 kit that does not have a lot of weaknesses, however, the price is still high when compared to some other options on the market.
Pros
Excellent DDR5 Option for I9-12900k
High 4800 MHz Frequency
Nice Aesthetics
RGB Lighting
Cons
Still Expensive
Latency Could've Been Better
Relatively Unknown Brand Name
Crucial DDR5
Best Budget DDR5 RAM For i9 12900K

Specifications: Memory Type: DDR5 | Capacity: 32GB (16GB x2) | Frequency: 4800 MHz | Latency: CL40 | RGB Lighting: No Color: Black
If your I9-12900k PC Build is more for work than for show, then the Crucial DDR5 memory kit will be the perfect choice for you. It takes quite the contrary approach to the GEIL kit we just mentioned, but that is not really a bad thing necessarily. This Crucial kit is a basic DDR5 kit that puts the price-to-performance ratio as the number one priority over design and styling. It is still an expensive kit thanks to its DDR5 technology, but compared to other DDR5 kits on the market this one is significantly cheaper. The Crucial DDR5 memory kit is great for work machines or even for consumers who are looking for the best budget DDR5 RAM for i9 12900K.
Don't let the bare PCB fool you, the Crucial DDR5 is still packing some serious performance. You can purchase this kit in a variety of configurations but our recommendation for the i9 12900K and even the i7 12700K is the 32GB kit in the 16GBx2 DIMM configuration. The frequency of that particular kit is 4800MHz at CL40. This memory setup is more than enough for gaming and even moderate productivity tasks nowadays. The option for the 64GB kit is also available if you want to go down that route for some serious productivity tasks such as animation or video editing.
Crucial DDR5 Ram Verdict: When it comes to aesthetics, the Crucial DDR5 is as basic as they come. The DIMMs lack a heat spreader and the DRAM chips are out in the open, lying on a bare PCB just like the good old days. It is kind of baffling to see a modern DDR5 kit that looks like the DDR3 kits of yesteryear, but at least we don't get a green PCB this time around. The kit itself does not seem to suffer from any thermal issues according to initial data, but it could be something to keep in mind further down the line. Overall, the Crucial DDR5 kits are for those users who want to enter the world of DDR5 memory without completely breaking the bank.
Pros
Relatively Affordable For DDR5 Ram
High 4800 MHz Frequency
Excellent Memory Compatibility
Cons
No Heat spreader
No RGB Lighting
Mediocre Latency
Still Expensive When Compared To DDR4 Ram
Best DDR4 RAM For i9 12900K
The new and fancy DDR5 memory is not the only type of memory you can pair with your shiny new Core i9 12900K. If you don't want to become an early adopter of DDR5 and want to stick with DDR4 memory for your system, then these are our picks for the best DDR4 RAM for i9 12900K.
GSkill TridentZ RGB DDR4
Best Overall DDR4 RAM For i9 12900K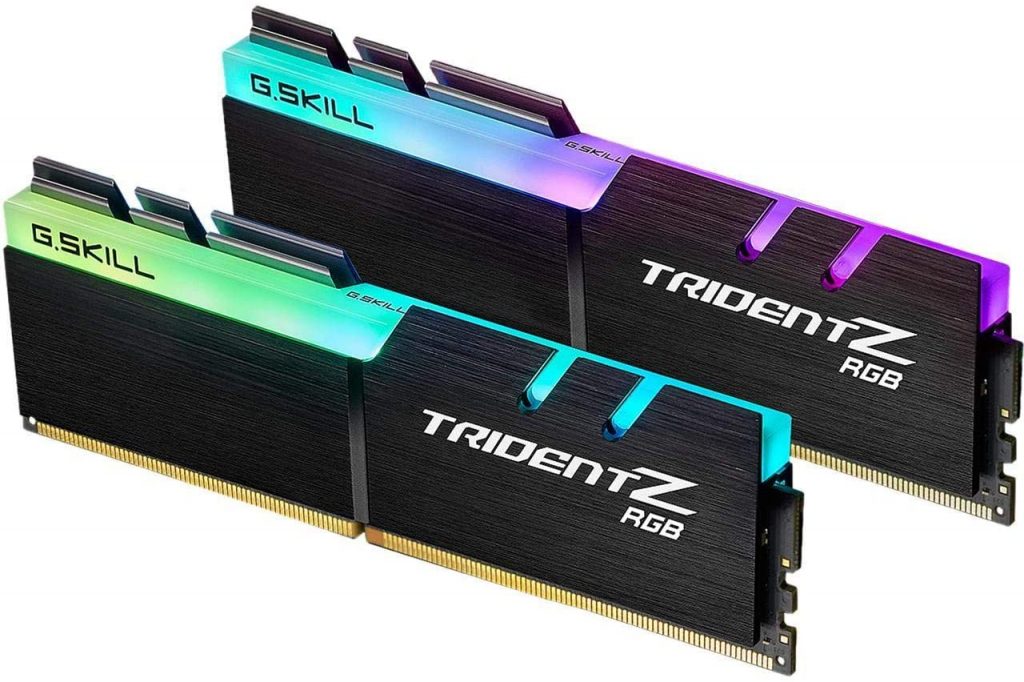 Specifications: Memory Type: DDR4 | Capacity: 32GB (16GB x2) | Frequency: 3600 MHz | Latency: CL16 | RGB Lighting: Yes Color: Black With Silver Touches
The TridentZ line of memory from GSkill has been incredibly popular among enthusiasts thanks to its excellent design and great performance. It is one of the very few memory kits on the market that is compatible with a wide variety of Intel and AMD systems, and one that can even provide some good overclocking numbers.
GSkill is a huge name when it comes to memory products, so there is no surprise that the GSkill TridentZ RGB DDR4 is our pick for the best overall DDR4 RAM for i9 12900K.
The performance numbers of the TridentZ memory line are quite impressive. You can certainly count on its compatibility with various systems at different speed configurations as well. The TridentZ line of DDR4 memory is offered in a huge variety of configurations but our pick for the premium 12900K would be the 32GB kit with 2x16GB DIMMs.
The frequency of DDR4-3600 is still the ideal sweet spot for DDR4 memory when paired with the new 12th Gen processors, and you can choose between the latency of CL16 and CL14 depending on your budget. This is one of the benefits of DDR4 currently over DDR5, that it offers more choice to the end-user right now.
TridentZ Verdict: As far as the aesthetics of the memory modules go, the TridentZ certainly sets itself apart from the bunch by going with an aggressive, angular design. This design language certainly goes well with other gaming components that share a similar style, and the huge RGB bars on the top of the modules certainly help in this regard as well.
All in all, the TridentZ RGB is one of the best DDR4 memory kits on the market, and you should certainly consider one if you plan to go with the trusted DDR4 route with your new Core i9 12900K.
Pros
Premium DDR4 Memory Kit
Ideal 3600 MHz Frequency
Very Low CL16 Latency
Aggressive Design With RGB
Excellent Compatibility
Cons
Relatively Pricey For DDR4
Buggy RGB Software
Corsair Vengeance RGB Pro DDR4
Best DDR4 Gaming RAM For i9 12900K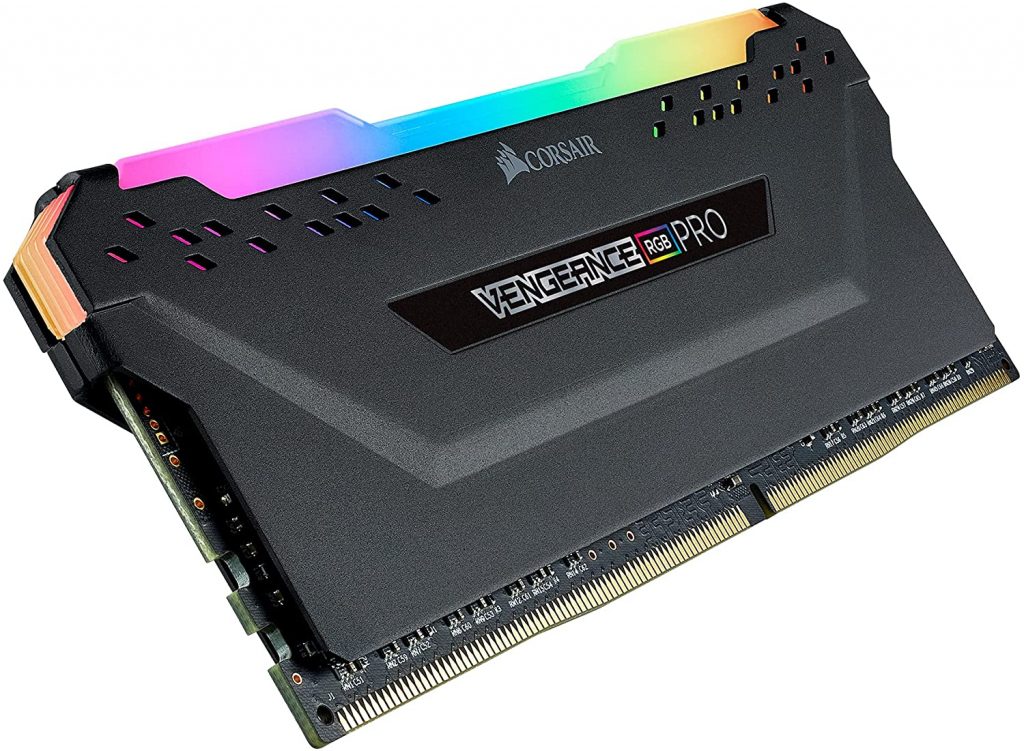 Specifications: Memory Type: DDR4 | Capacity: 32GB (8GB x4) | Frequency: 3600 MHz | Latency: CL16 | RGB Lighting: Yes Color: Black With RGB
There are a few names in the PC hardware industry that are bigger than Corsair. They have been around since forever and have garnered a massive reputation for their reliability and quality. The Corsair Vengeance RGB Pro DDR4 has been around for a few years now and is one of the very best DDR4 kits on the market. We did take a close look at one of these kits in our Corsair Vengeance RGB Pro DDR4 RAM review. Like the GSkill TridentZ, the Vengeance kits also have a reputation for high compatibility so there's little-to-no chance of a Vengeance RGB kit not being compatible with your new system.
The Vengeance RGB Pro DDR4 is also one of the best kits in terms of performance, which is why we have picked it as the best DDR4 gaming RAM for i9 12900K in our roundup.
Read Corsair Vengeance RGB Pro DDR4 Full Review.
Sure, other memory kits can deliver similar performance as well if they are at the same frequency and latency, but what separates the Corsair Vengeance kit from the others is that the Corsair offering is much more versatile and well-rounded. Not only does the Corsair have excellent compatibility, but it is also one of the best-looking kits out there when it comes to DDR4.
The performance is on point as well, and our recommended 32GB kit of 4x8GB DIMMs should be more than enough for your 12th Gen PC, thanks to the 3600 MHz frequency at CL16 latency. This combination is ideal for a modern gaming PC in 2021 and should last you some years until you are ready to make the jump to DDR5.
Aesthetically, the Vengeance RGB Pro is one of the finer kits on the market. It is available in the primary colors of black and white so it can fit the theme of your PC with its color as well. In addition to that, there is a huge RGB bar on the top which is very bright and vibrant, and that is actually a big selling point for this kit as well. It is one of the best RGB RAM kits on the market.
Corsair Vengeance RGB Pro Verdict: The RGB can of course be controlled by the Corsair iCUE software. Overall, the Vengeance RGB Pro DDR4 RAM kit is one of the best pairings you can have for the i9 12900K. It is a bit on the pricy side for DDR4, but other than that there are no noticeable weaknesses for this offering.
Pros
Excellent Compatibility
Great 3600 MHz Frequency
Solid CL16 Latency
Huge RGB Light Bar
Cons
Quite Expensive
Physical Compatibility Issues Due To Height
Hard To Find 2x16GB DIMMs at 3600Mhz CL16
Corsair Vengeance LPX DDR4
Best Budget DDR4 RAM For i9 12900K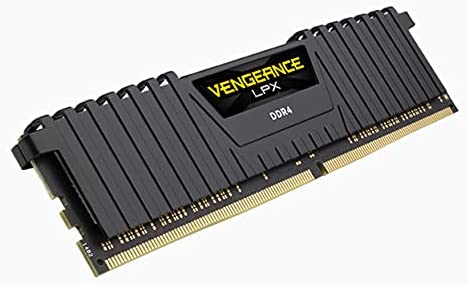 Specifications: Memory Type: DDR4 | Capacity: 32GB (8GB x4) | Frequency: 3600 MHz | Latency: CL16 | RGB Lighting: No
Say you want to go with a DDR4 RAM kit for your i9 12900K on a temporary basis, and don't want to spend a fortune on your RAM choice. Or perhaps you want a discrete, stealthy RAM kit that does not look out of place in a workstation machine. For these applications, the Corsair Vengeance LPX DDR4 RAM kit is the perfect pairing for your CPU. It is also a low-profile RAM kit which means that it will be compatible with really tall and bulky air coolers as well, and can also fit in small, compact, mini-ITX cases where other RAM kits might have trouble.
So what about performance? Well, you'll be delighted to know that even though the Corsair Vengeance LPX kits are among the more budget-focused kits on the market, their performance is still top-notch. They save money by not including unnecessary bells and whistles like huge heat spreaders or RGB lighting. Our recommended configuration for the i9 12900K is the 32GB kit just like the others, running at DDR4-3600 MHz speeds at CL16. This combination will be ideal for a gaming PC, but if you want something for a workstation you might consider bumping up the capacity to 64GB, and the RAM speed as well.
When it comes to looks, this is not really a strong suit of the Corsair Vengeance LPX. It is quite a basic kit with no aggressive styling or fancy RGB lighting. Instead, Corsair has provided a very simple black metallic heat spreader for functional purposes. In fact, the design is an evolution of the style we saw in our Corsair Vengeance RAM review. The kits do look good, but this is not something that you will buy if you prioritize form over function. The black design does go really well in a stealthy blackout build if you want to go down that route.
Vengeance LPX Verdict: All things aside, the Vengeance LPX is among the best budget DDR4 RAM for i9 12900K that you should consider for the i9 12900K. It performs really well, has high compatibility, and is cheaper than the competition as well, so it does make a really solid argument for itself.
Pros
Excellent For Low Profile PC Users
Great Frequency At 3600 MHz
Relatively Affordable DDR4 Ram
Cons
No RGB Lighting
Unremarkable Design
Hard To Find 2x16GB DIMMs At 3600 Mhz CL16
Should You Buy DDR4 or DDR5 Ram For I9-12900k?
You might be wondering whether you should buy DDR4 or DDR5 memory for your brand new 12th Gen I9-12900k gaming PC. This decision is important since the motherboard has to be compatible with the memory type and you can't just change your RAM from DDR4 to DDR5 whenever you like. Any upgrade from DDR4 to DDR5 will require a whole motherboard swap, so that can be really annoying and expensive down the line.
Firstly, let's address the elephant in the room. Yes, DDR5 memory is faster than DDR4 memory in gaming. However, currently according to initial benchmarks and test data, that difference is rather negligible and depends on the conditions of testing as well. Therefore, there is no guaranteed advantage to buying DDR5 RAM for gaming as of right now, in early November 2021. Test data suggests that the high-frequency kits from the mature DDR4 platform and the new DDR5 kits perform rather similarly in most games, and even in most productivity applications. However, that is far from the bottom line of this comparison.
We have seen this all before when DDR4 memory was first introduced. The mature DDR3 kits at that time performed rather similar to the fresh new DDR4 kits that were just announced, so users really did not see a significant advantage in going with the DDR4 option. We are faced with a similar situation when it comes to DDR5, but only for a short period of time. Rest assured, that DDR5 memory will undoubtedly get much faster and much more mature in years to come, and will definitely become the default memory platform for PC.
So, should you buy DDR5 RAM right now? That depends on whether or not you are open to upgrading your machine a few years down the line. If you are building a brand new 12th Gen Alder Lake Intel PC right now and want to buy a memory kit for it, you should get DDR4 memory right now if you are fine with upgrading your machine to DDR5 down the track. However, if you do not want to upgrade your PC a few years down the line, and money is no issue, then by all means go for the new DDR5 technology.
How We Choose The Best RAM For i9 12900K
Picking the best RAM kits for a performance-focused CPU such as the Core i9 12900K is not as straightforward as one might think. The typical buyer of the premium Intel flagship is less concerned with maximizing the price-to-performance ratio and more concerned with maximizing the FPS number on the corner of their screens. Therefore, performance is of utmost priority when choosing the best RAM for i9 12900K. The performance can be evaluated in several ways, and it is not as simple as just picking the RAM which offers the fastest frequency.
Memory technology has taken a big leap with the advent from DDR4 to DDR5. With this generational upgrade, there have been changes in the underlying mechanisms of how the DRAM actually works. DDR5 RAM works in a slightly different way to DDR4, therefore, it is not as simple as just comparing the frequency numbers of the two and choosing the one that is faster. We also take into account factors such as memory compatibility, and the CAS Latency of the memory kit in question. The latency is actually equally important in the purchase decision, but it is something that most buyers overlook.
Our picks for this I9-12900k 2021 RAM roundup were not solely based on performance, however, as we also suggested some DDR4 kits for your i9 12900K. We also took into account the value proposition of DDR4 since it is currently way cheaper than the faster DDR5 models. Finally, we also factored in the aesthetics of the memory kits, because it is 2021 and looks do matter especially when you are building a high-end gaming PC with the powerful Core i9 12900K.
Frequently Asked Questions
Should I buy DDR5 RAM for gaming?
DDR5 is most definitely the memory platform you want to go for if you plan to keep your computer for years to come, without any upgrades. Initial benchmarks show that DDR5 memory is very slightly faster currently than DDR4 memory in gaming, however that margin will only increase down the years. If you do not plan to upgrade your machines in the upcoming years, then buying DDR5 memory right now won't be a bad decision. However, the price to performance ratio of DDR4 RAM is just plain better right now.
Is DDR5 faster than DDR4 for gaming?
As far as the very initial benchmarks and results go, the new DDR5 memory platform does show a small but noticeable improvement in gaming performance over the mature DDR4 platform. However, this small margin will most definitely grow bigger and bigger as DDR5 will get more mature and DDR4 will slowly go out of circulation. The speeds that DDR5 is currently achieving are a little more than the base JEDEC speeds, which means that there is a lot of room to grow when it comes to gaming performance for DDR5.
Which motherboard is compatible with DDR5?
Currently, as of the time of writing, only the Z690 motherboards on Intel's 12th Gen Alder Lake platform support DDR5 memory. However, other motherboard chipsets will be swiftly hitting the market from the B-series and H-series of Intel chipsets that are also expected to support the DDR5 memory. Furthermore, AMD's next CPU platform is also expected to support DDR5 RAM, but there is no confirmation about that development as of yet.
Which speed should I buy for 12900K?
The Core i9 12900K is a premium performance-focused CPU so it should be ideally paired with fast, low-latency RAM. On the DDR4 platform, it would be ideal to pair the 12900K with at least a 3600 MHz kit at CL16 latency. Things are a bit different over in DDR5 land, as there are not a lot of choices when it comes to speed or latency. However, it does not make a ton of difference because even the most basic DDR5 kit is still on par with a fast DDR4 kit. You should get the fastest kit you can comfortably afford when purchasing DDR5 for the 12900K.
Can I run DDR4 on Z690?
Yes, the Z690 platform does support DDR4 memory. If you currently have DDR4 RAM and you plan to upgrade to the latest 12th Gen Core CPUs, be sure to buy a Z690 motherboard with support for DDR4 memory. The Z690 (or other 12th Gen motherboards) have different boards for the two different memory types, so you should be careful before finalizing your motherboard purchase. You cannot put a DDR4 RAM stick in a DDR5 motherboard, or vice versa. Forcefully doing so will result in some unwanted results.