Review Summary
Our Thoughts
The ALPHACOOL CORE OCEAN T38 CPU AIO 360mm is possibly the best value liquid cooler out there, supporting a wide variety of socket support without compromising a thermal performance in a 360mm size, albeit at high noise output. It also features subtle digital lighting on the pump's housing which is universal, thanks to standard connectors.
Quality -

8.5/10

Design -

9/10

Performance -

9/10

Features -

8/10

Value -

9.5/10
Pros
Thermal Performance
Subtle A-RGB Lighting
Standard Connectors
Sockets Support
Price
3-years warranty
Cons
Noisy fans
Humming Noise from the Pump
Average Lifespan of Fans
When it comes to DIY cooling, aka the more famous custom loop arena, we have a few brands out there competing for your bucks. Some are well-known, and some are not. The first brand that comes to one's mind is EK Water Blocks. Welp, that is so, as EKWB has been doing a fantastic marketing job promoting their products and, more importantly, the world-famous brand EKWB.
ALPHACOOL is another famous brand out there making DIY cooling gear which is also popular in the market. They are not only focused on the consumer market but also on industrial users. If you did not, they have been OEM of Cooler Master AIOs for some time. Now you know it. ALPHACOOL has been making waves with innovative products trying to bridge the market with cost-effective solutions.
They have recently released a new series of AIO coolers named CORE OCEAN T38. We have spent some time on their website and what we have gathered is that their AIOs are using the same DIY stuff, which is also available separately. In other words, their AIOs are assembled using DIY products. Their radiators are copper made, their fittings are copper/brass made, and using their DCLT or DCLT2 pumps in AIOs.
The majority of regular AIOs in the market carry aluminum-made radiators and custom-made pumps, which are definitely not as good as DIY pumps. But hey, if they are moving the coolant, we are exchanging heat. ALPHACOOL's AIOs have been exceptions to these AIOs. However, CORE OCEAN T38 seems like a first try from ALPHACOOL to bring a highly cost-effective liquid cooling using a traditional or standard AIO design approach.
We got an opportunity to test CORE OCEAN T38 360mm AIO. As this name suggests, this cooler has a 360mm radiator which comes with their new Core 120mm fans. Seems like they have made or secured a custom pump for this AIO. This cooler is compatible with Intel: LGA 115x / LGA 1200 / LGA 1700 / LGA 2066 and AMD: AM4 / AM5 sockets. This is a no-frill design, as we don't have digital RGB on these fans. There is subtle digital RGB lighting on the block. What is more important is the price of this unit. It stands at €87 or approximately USD 89. If this cooler delivers, this is possibly the best value AIO out there.
Specifications
| Product | ALPHACOOL CORE OCEAN T38 AIO 360mm |
| --- | --- |
| Dimensions | 397 x 120 x 38mm (LxWxH) |
| Fan size | 120mm |
| Fins per Inch | 19 |
| Color | Black |
| Fan Dimensions | 120 x 120 x 25mm |
| Bearing Type | Hydraulic Bearing |
| Rated Voltage | DC 12V |
| Rated Speed | 0 - 2500rpm/min (±10%) |
| Max. Air Flow | 62.8CFM |
| Max. Static Pressure | 2.13mm-H20 |
| Noise Level | 33 dBA (Max 34.3) |
| Pump Dimensions | 70.2 x 70.2 x 46mm |
| Cooler Bottom | Copper |
Packing Box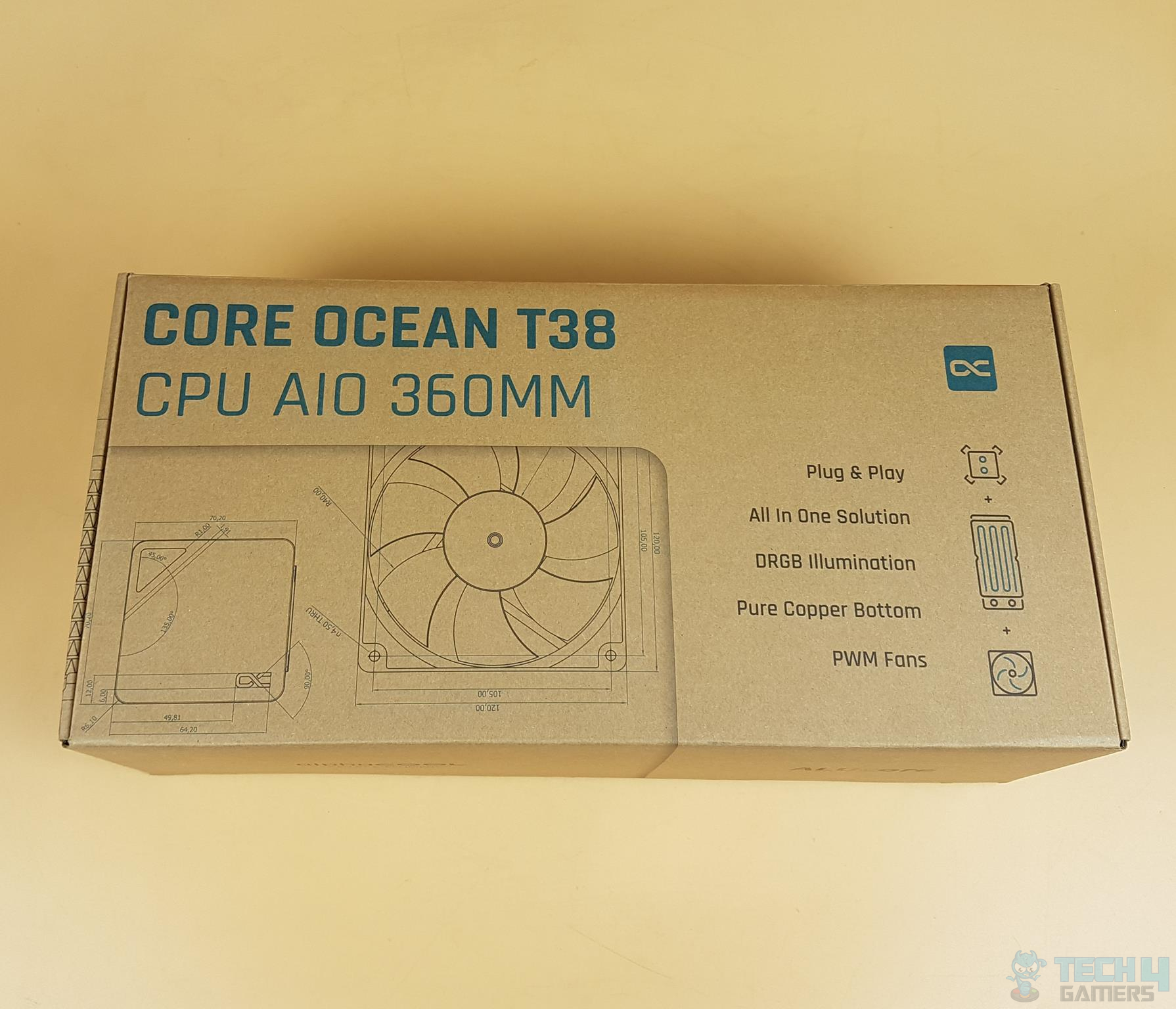 After seeing Eisbaer series coolers' packing boxes on their site, this is definitely not an Eisbaer series cooler. These coolers come in a brown color cardboard box, and guess what? All packing literature is actually printed over this box. I would say it is a smart move. ALPHACOOL has listed a few salient features over here. There are block diagrams with the dimensions of this unit.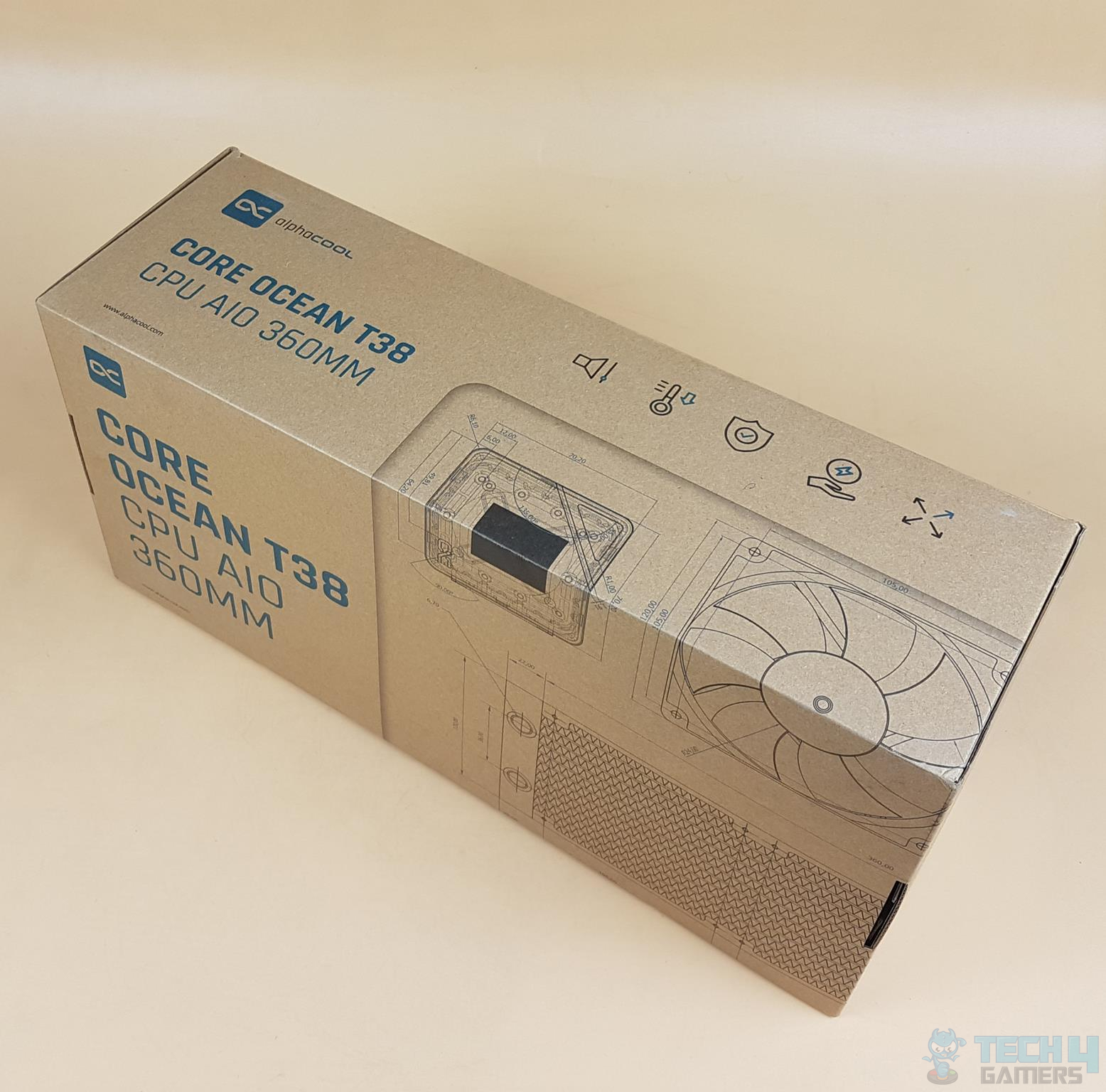 This angle will give a better understanding of what ALPHACOOL is doing with the packing theme. Diagrams are crossed over the other side, and they show the dimensions of the unit.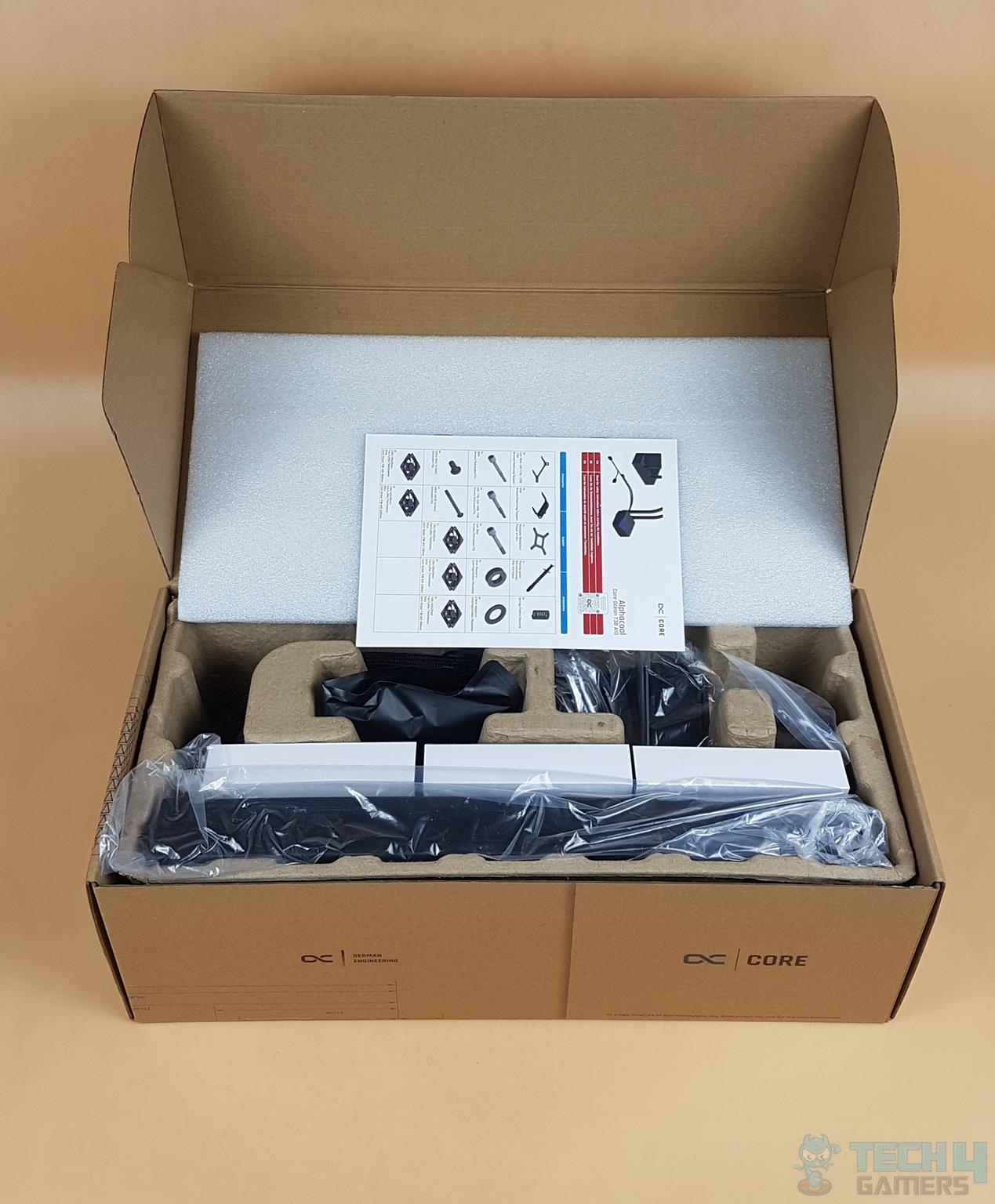 The mounting hardware and other components are tucked inside an egged carton to ensure safety during shipping. A user manual is placed over the top.
Design
Let's take a closer look at the unit and see what it is all about. Here is what ALPHACOOL is saying about this cooler. "With the Core Ocean AiO, Alphacool presents an all-in-one solution that, thanks to its excellent price-performance ratio, enables entry into performance-oriented CPU water cooling. The difference to the Eisbaer CPU AiO is that the Ocean All-in-One is not expandable. Adding further components such as GPU coolers, radiators, or expansion tanks is not intended here. But also not necessary! The choice of components and the design of the Core Ocean enable a long service life with low maintenance for water cooling of all common mainstream sockets from AMD and Intel."
Let's start with the radiator of this cooler.
Radiator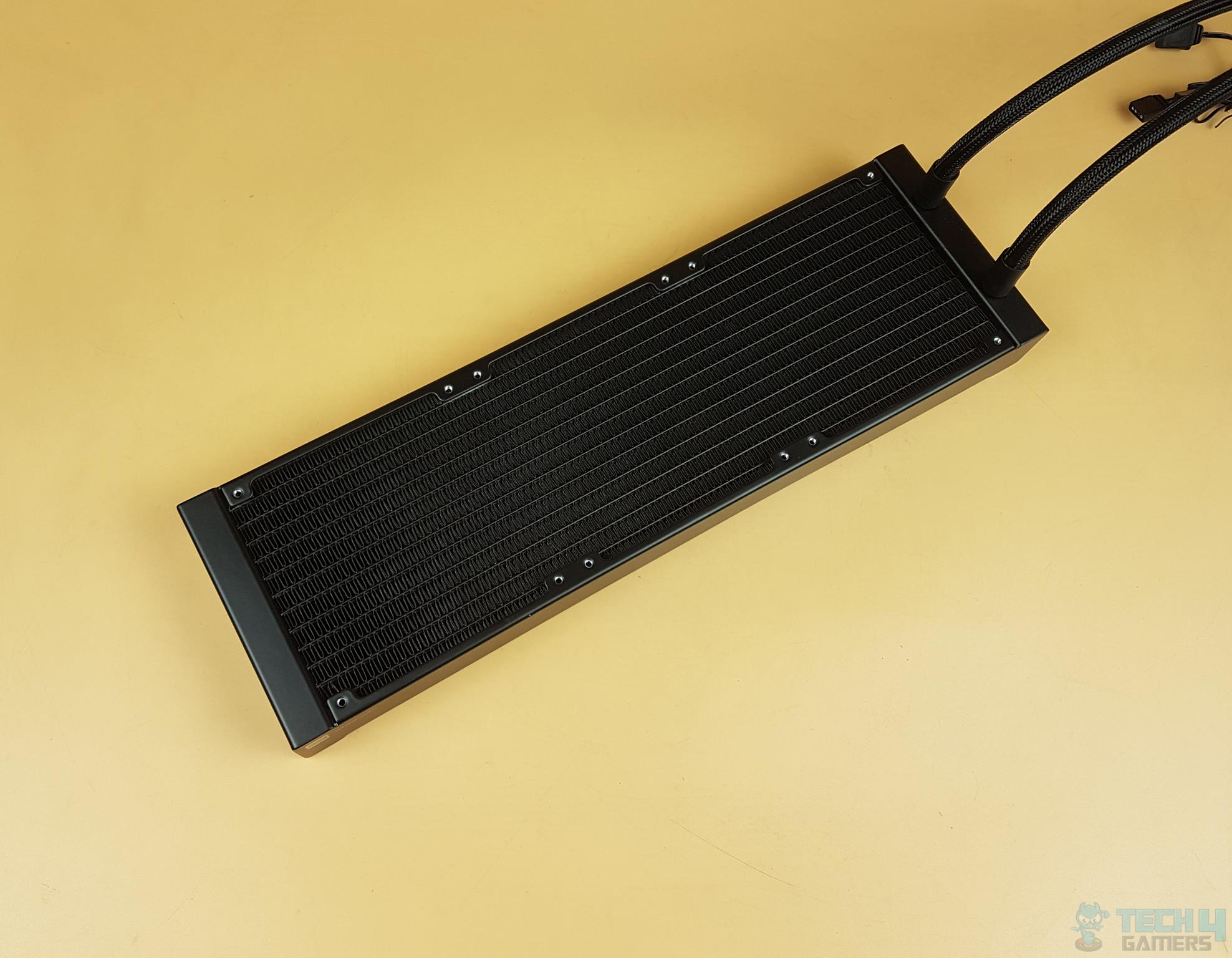 ALPHACOOL has supplied an aluminum-made radiator having a dimension of 397x120x38mm. Here 38mm refers to the thickness of this radiator. The majority of AIOs in the market are using 27mm thicknesses except for ARCTIC's Liquid Freezer – II. 38mm gives more surface area to this AIO, and this would help in better heat dissipation. After installing a standard 25mm thick 120mm fan on this radiator, the overall thickness or height of this unit will be 63mm. Adding 1mm for a thick head of screws, we can see that the overall height would be near 64mm.
We have a dense fin stack which is black color coated. FPI count is 19, meaning there are 19 fins per inch in this stack. Generally saying, higher this number would mean more resistance to airflow; hence more powerful fans would be needed for that. The near head and far head have a rectangular design.
Look-wise, the complete assembly is in the black color coating. We can count 12 coolant channels between fins. This cooler has standard 105mm spacing between any two consecutive mounting holes.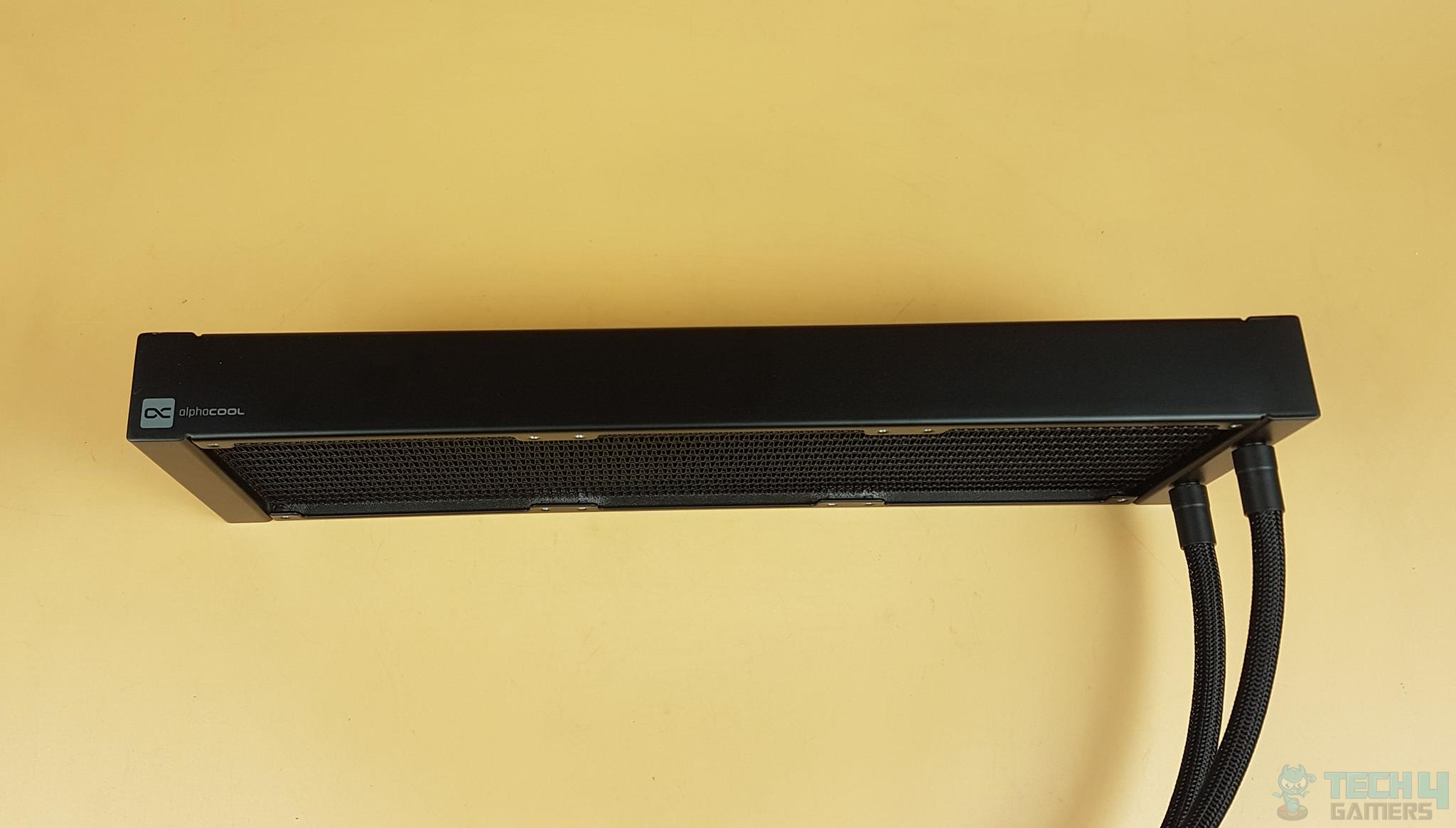 The housing of this radiator is also made of aluminum material and is a black color coating. There is an elegant ALPHACOOL branding on the lower left side. Please take note that the 38mm thickness above refers to the total thickness of the unit. The actual thickness of the fin stack is less than 38mm, which is an industry-standard design.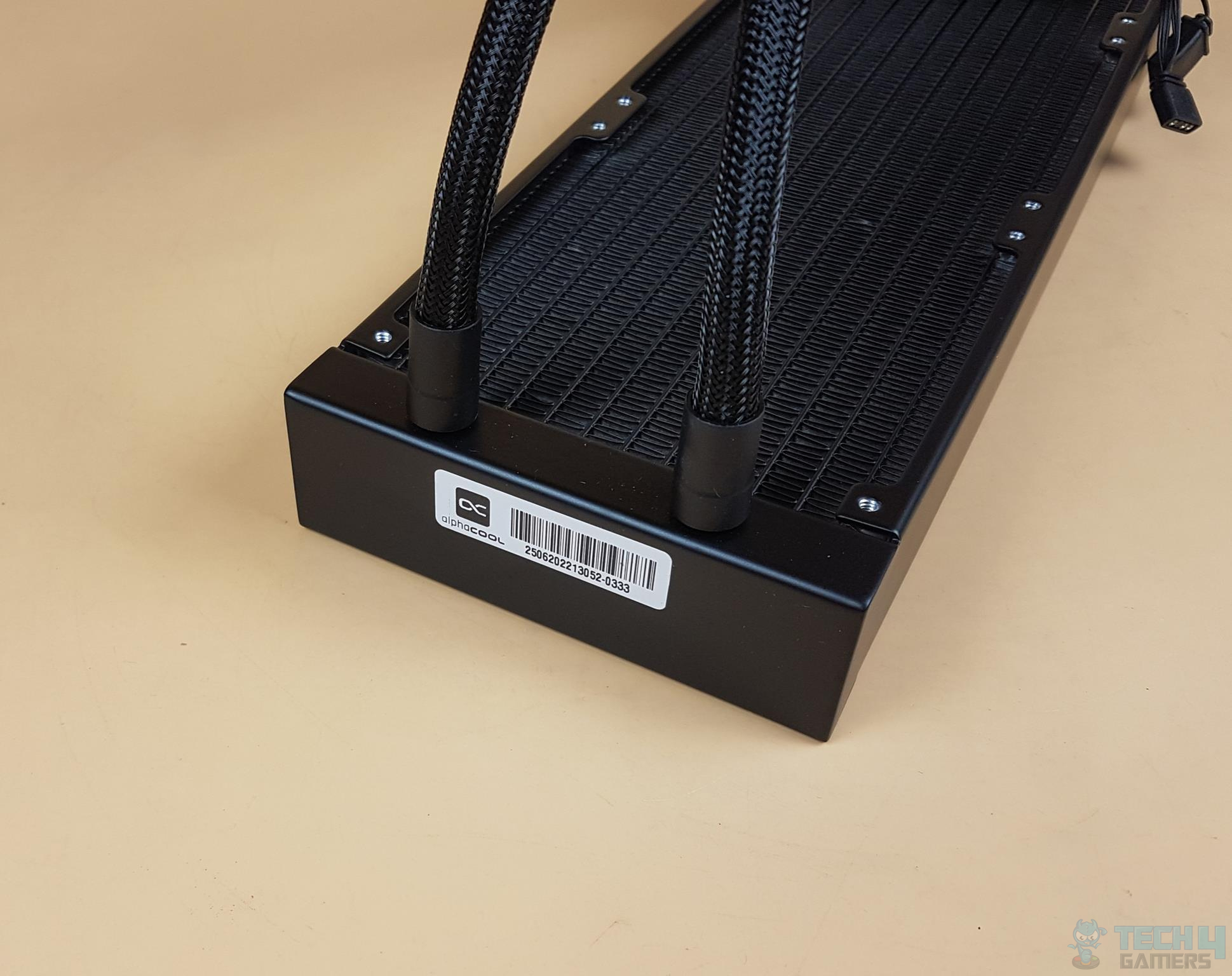 Like other mainstream AIOs in the market, this unit has soft tubing connected via barbed fittings on the radiator. There are two black color covers hiding this connection. There is a sticker with probably a serial number of this unit.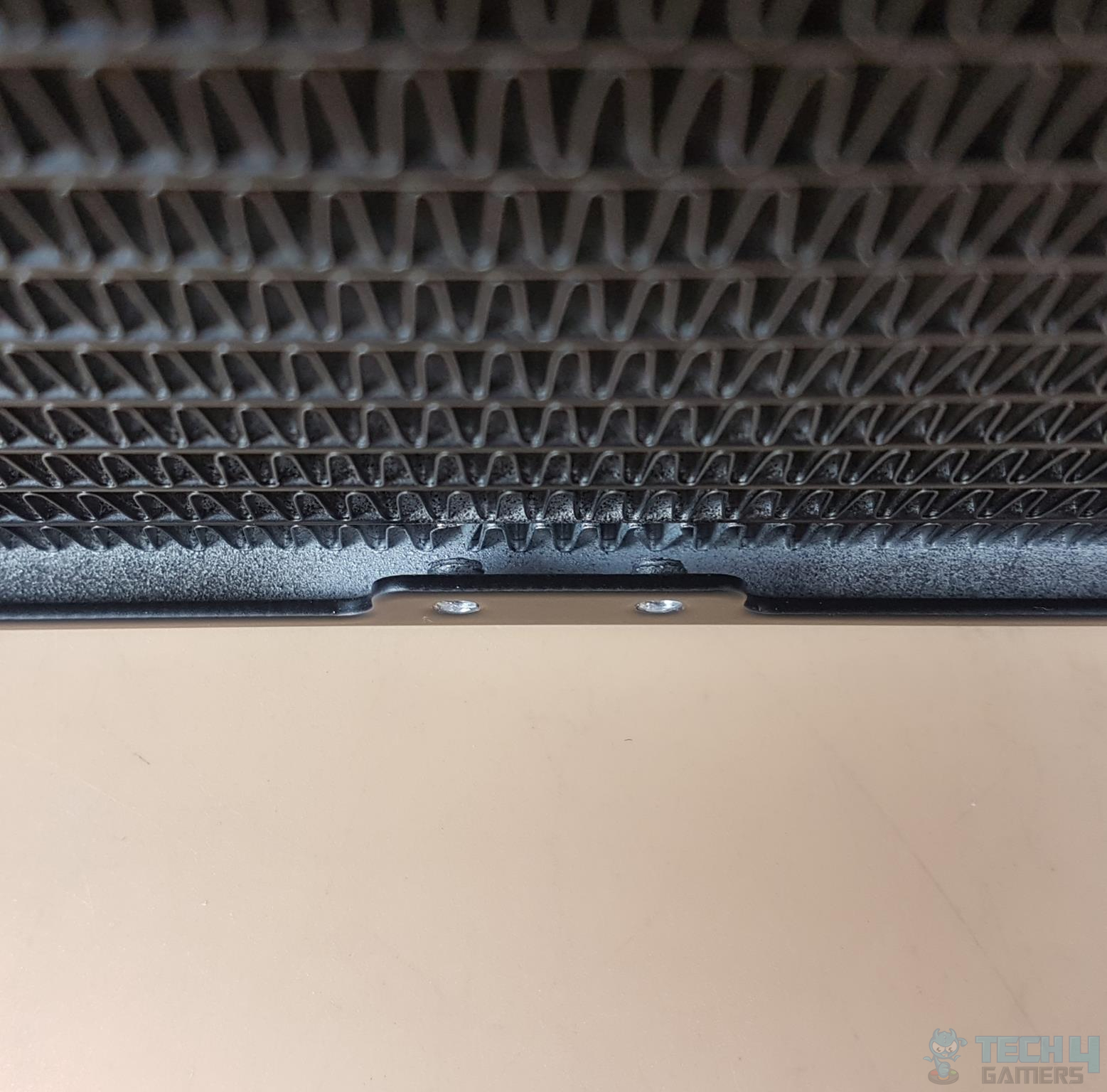 We are trying to show two design aspects in the above picture. One is the neat and clean job done by ALPHACOOL when it comes to fins. Second is that there is no protective plating under mounting holes. This plate protects screws from damaging fins and coolant channels. It is suggested to use the screws provided with this unit.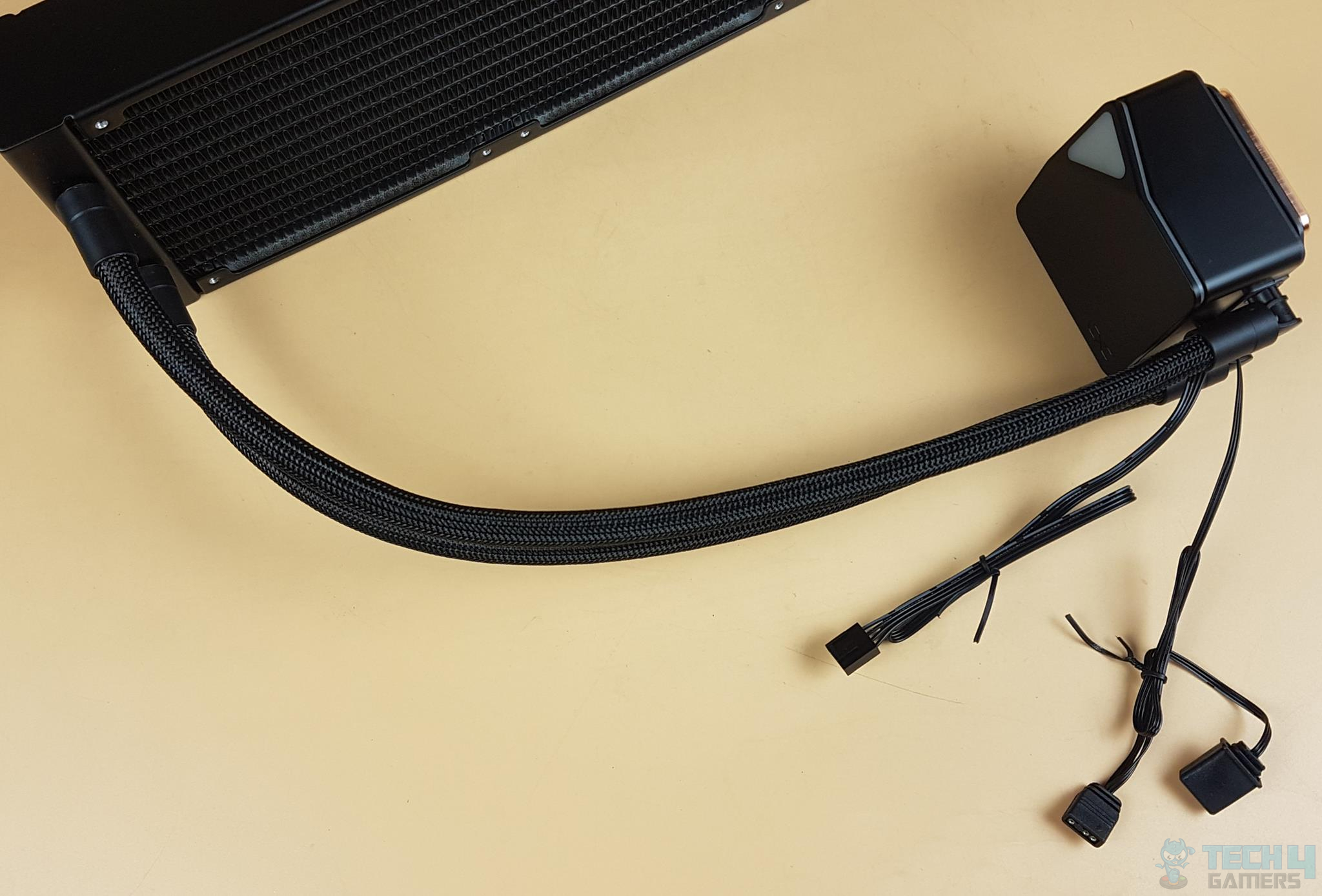 The soft tubing has a length of approximately 400mm. They are made of FEP and have a nice weaver cover that gives aesthetics to these tubings. These tubes are somewhat flexible and don't kink, which is a good design.
Pump/Block
It is time to take a look at the block and pump of this unit.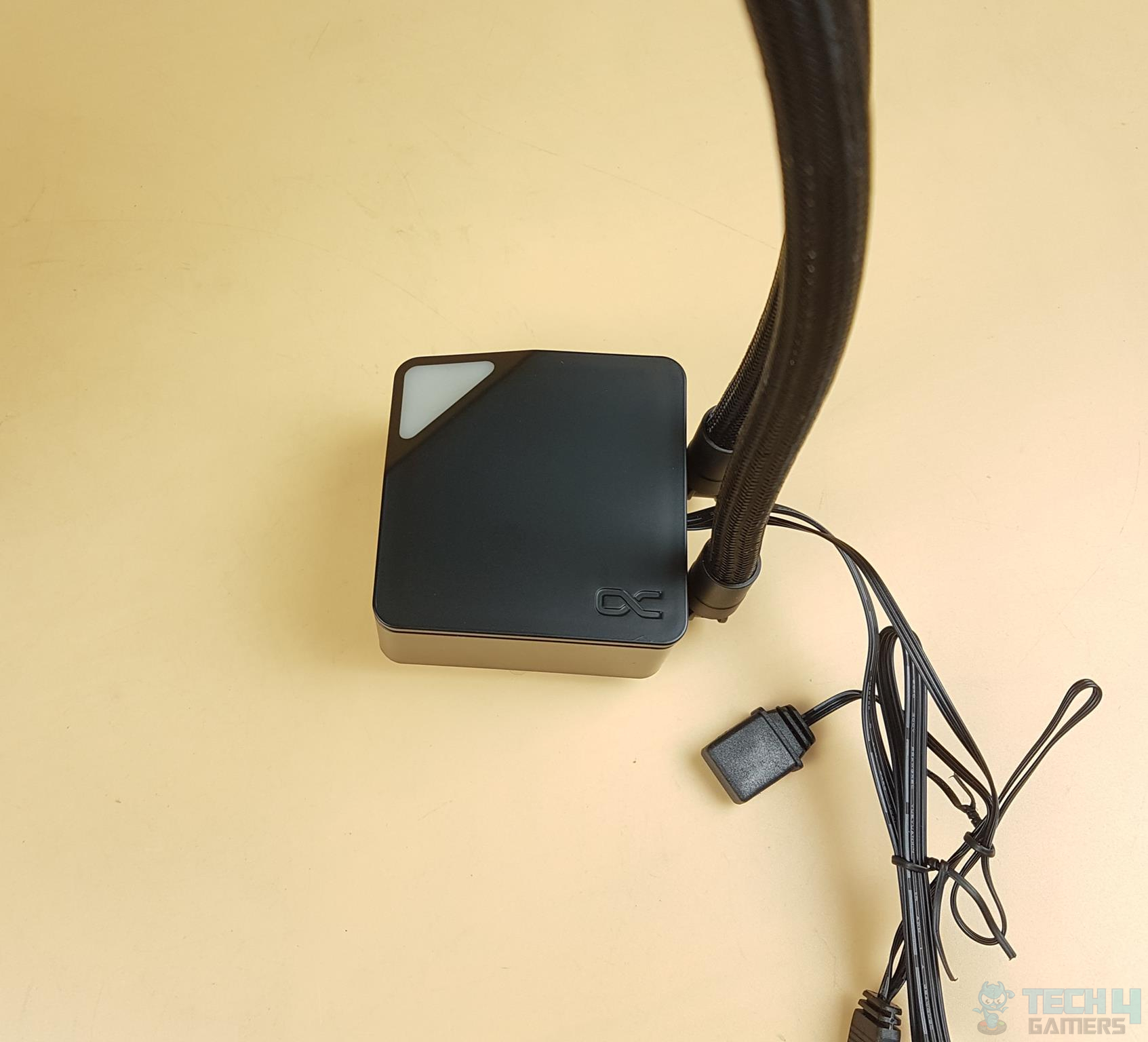 ALPHACOOL has provided a stylish design for the pump housing. The dimension of a pump and its housing is 70.2×70.2x46mm. Here 46mm is the overall height of the housing. This makes it a low-profile design. The housing is made of ABS and POC material. It is a matte finish which is black in color.
The top has a solid cover with an angular slope design towards the top left area. We can ALPHACOOL branding on the lower right side. The angular corner has a white color diffuser indicating that there are digital RGB LEDs below this cover.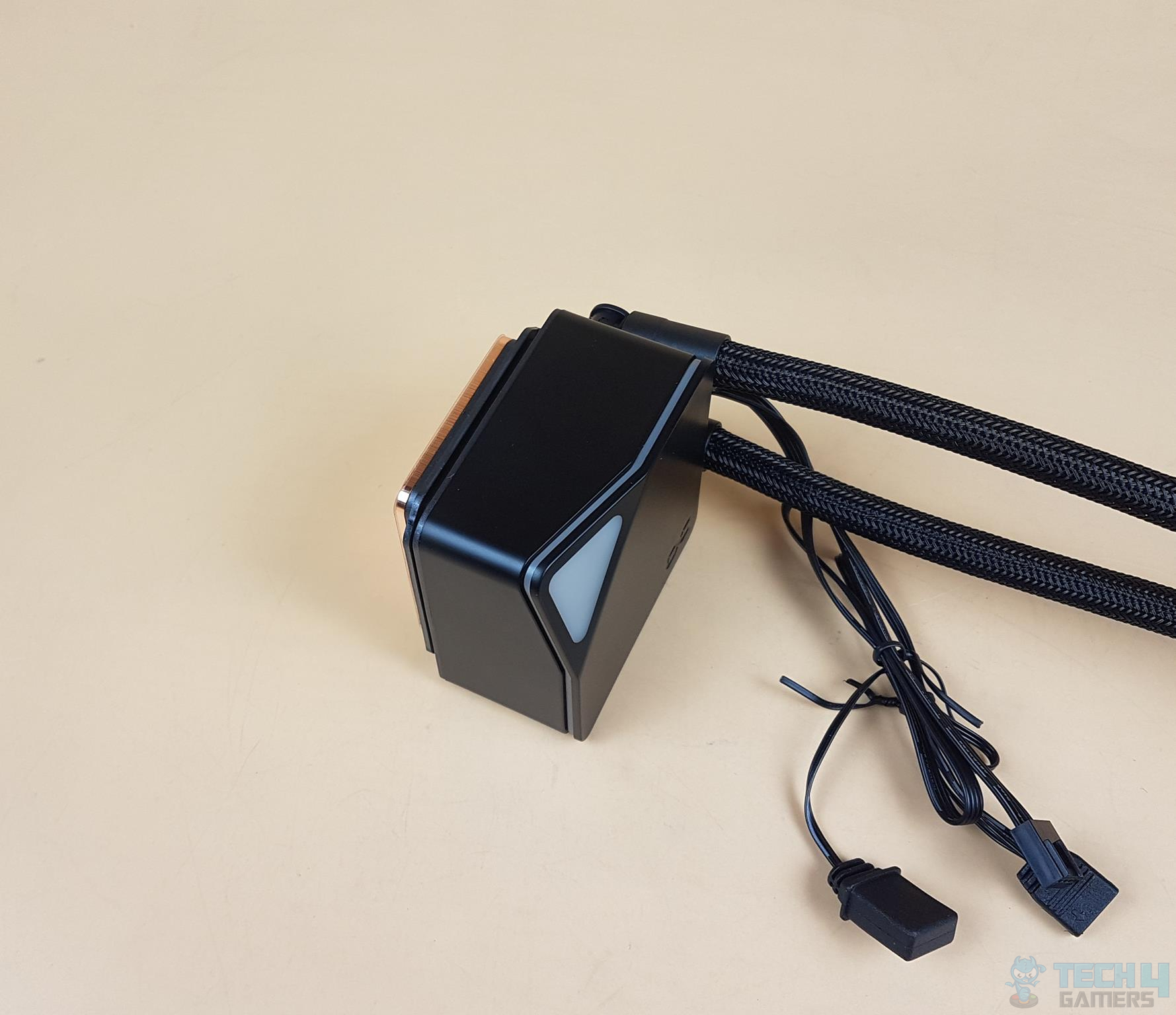 The above picture shows the angular corner in more detail. We can also spot that this diffuser is running on the entire length of the housing, meaning it is sandwiched between the top cover and the lower portion of the pump's housing.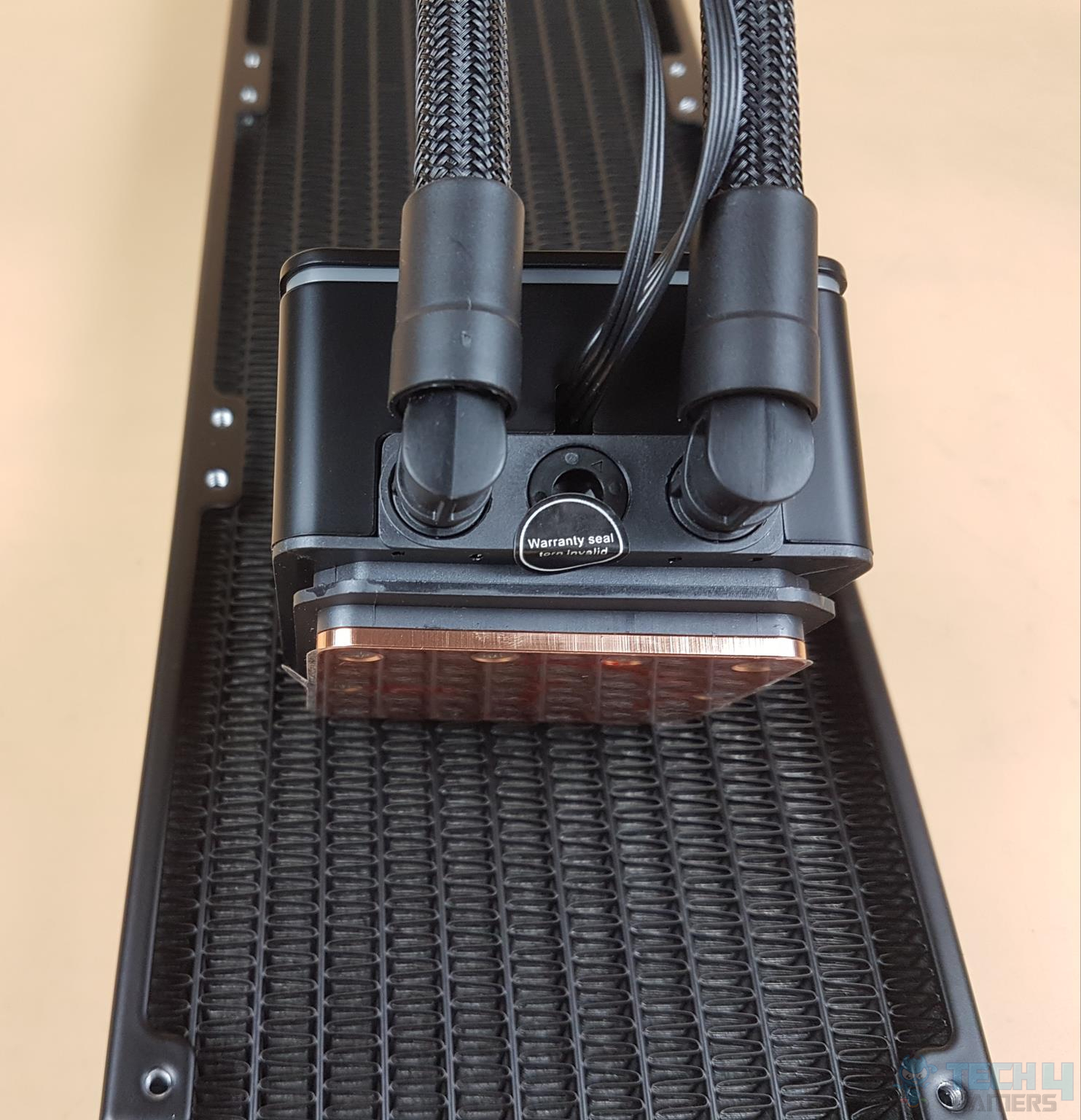 When looking at the back side of the housing, we can see that the soft tubes are installed in a 90° orientation. This would allow the user to rotate the tubing as per the requirement to the left or right side. We can see two cables coming out from the area above the tube slotting. There is what seems like a port cover. There is a warranty void seal over this port. This clearly indicates that this port is reserved for factory use only, and removing this seal would end the warranty, so don't attempt this.
The above picture shows a side view of the pump's housing. There is no branding over here. Take note of the inset between the housing and the base top. This is where the mounting brackets are slid in. This cooler has a different mounting mechanism, unlike what we are used to.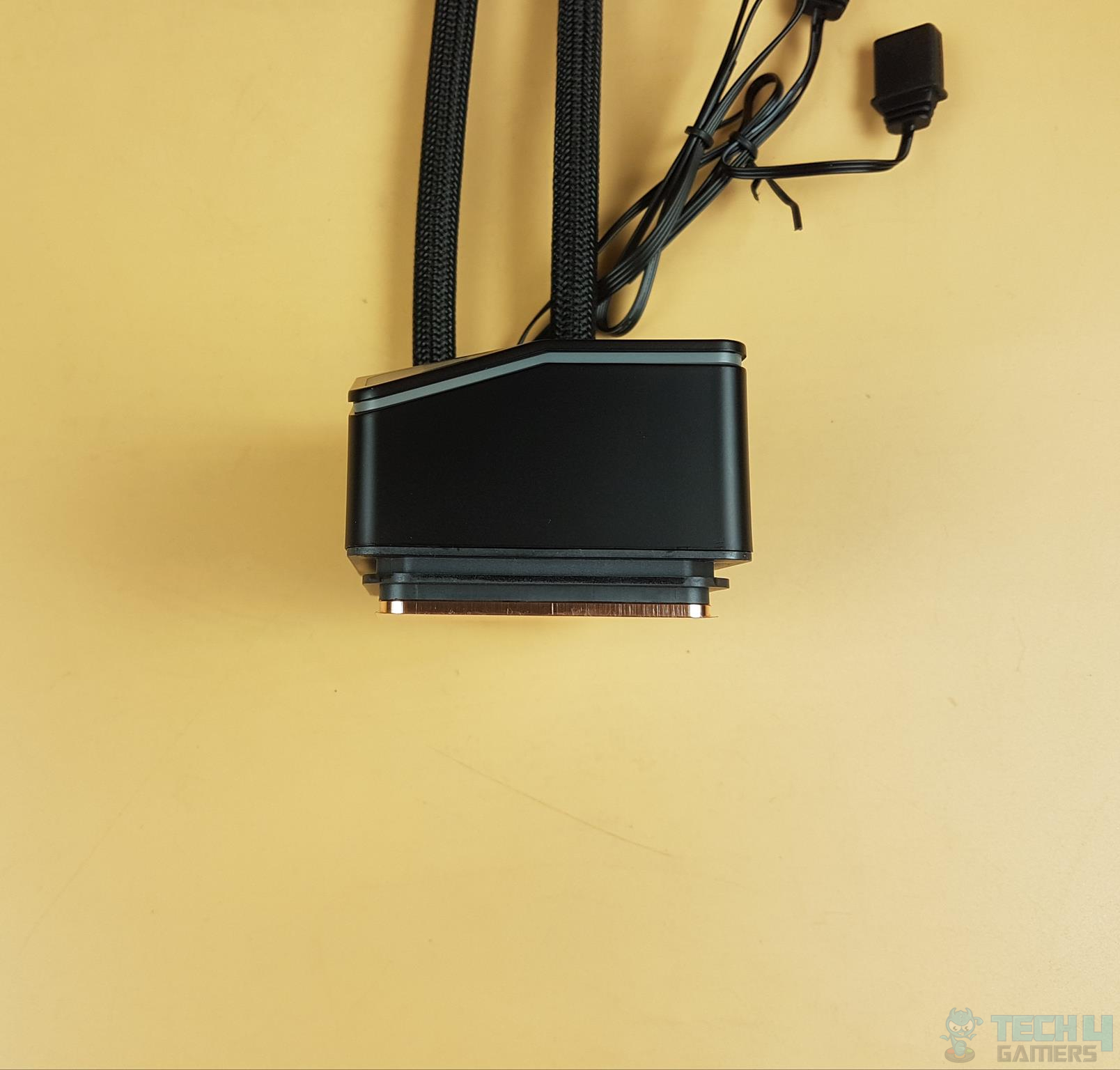 Here we can see that the diffuser is a single-piece design. It has a bend on an angular corner.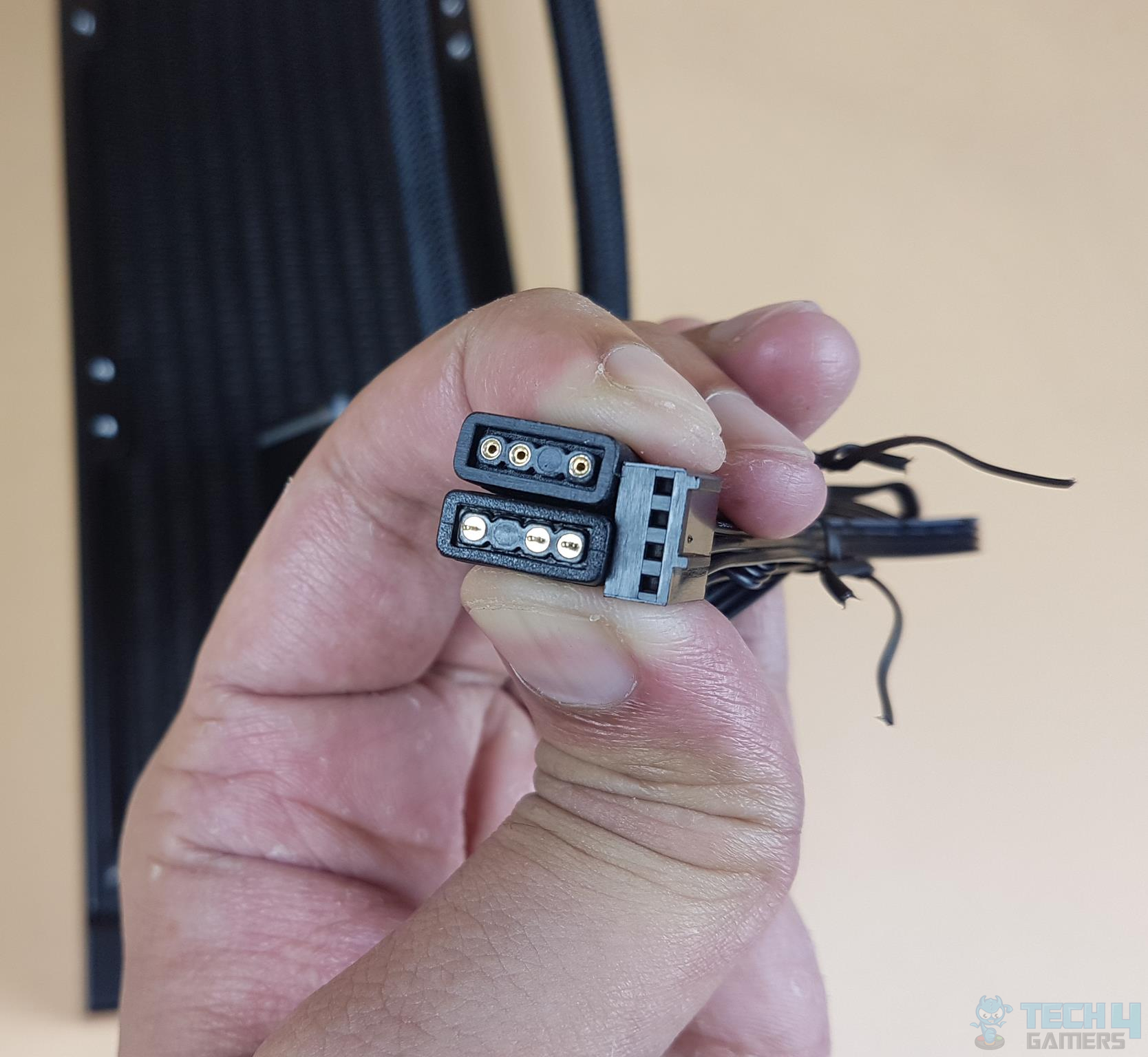 ALPHACOOL has provided a 4-pin PWM connector to power and controls the speed of the pump. We have quite a few AIOs in the market that has PWM speed control of pump as the majority use a 3-pin DC-based control. There are digital RGB connectors. Though ALPHACOOL has listed them as JST, they are not. They are standard 3-pin, 5V connectors to power digital RGB LEDs. They can be connected to any standard 3-pin, 5V headers of the enabled motherboard. We have tested GIGABYTE RGB Fusion 2.0 app to control lighting on this unit, and the system was responding flawlessly to a change in light mode from the app. There are 12x digital RGB LEDs inside the housing.
The pump uses using ceramic shaft and bearing. Starting voltage of the pump is 6V DC. Its rated power is 7.1W with a noise level rating of 35 dB. 35 dB indicates a loud noise operation at full speed, and we have found this pump unit making more noise with a humming. The rated current is 0.59A ±10%, and the pump's speed is 2500 to 3500 ±10% RPM.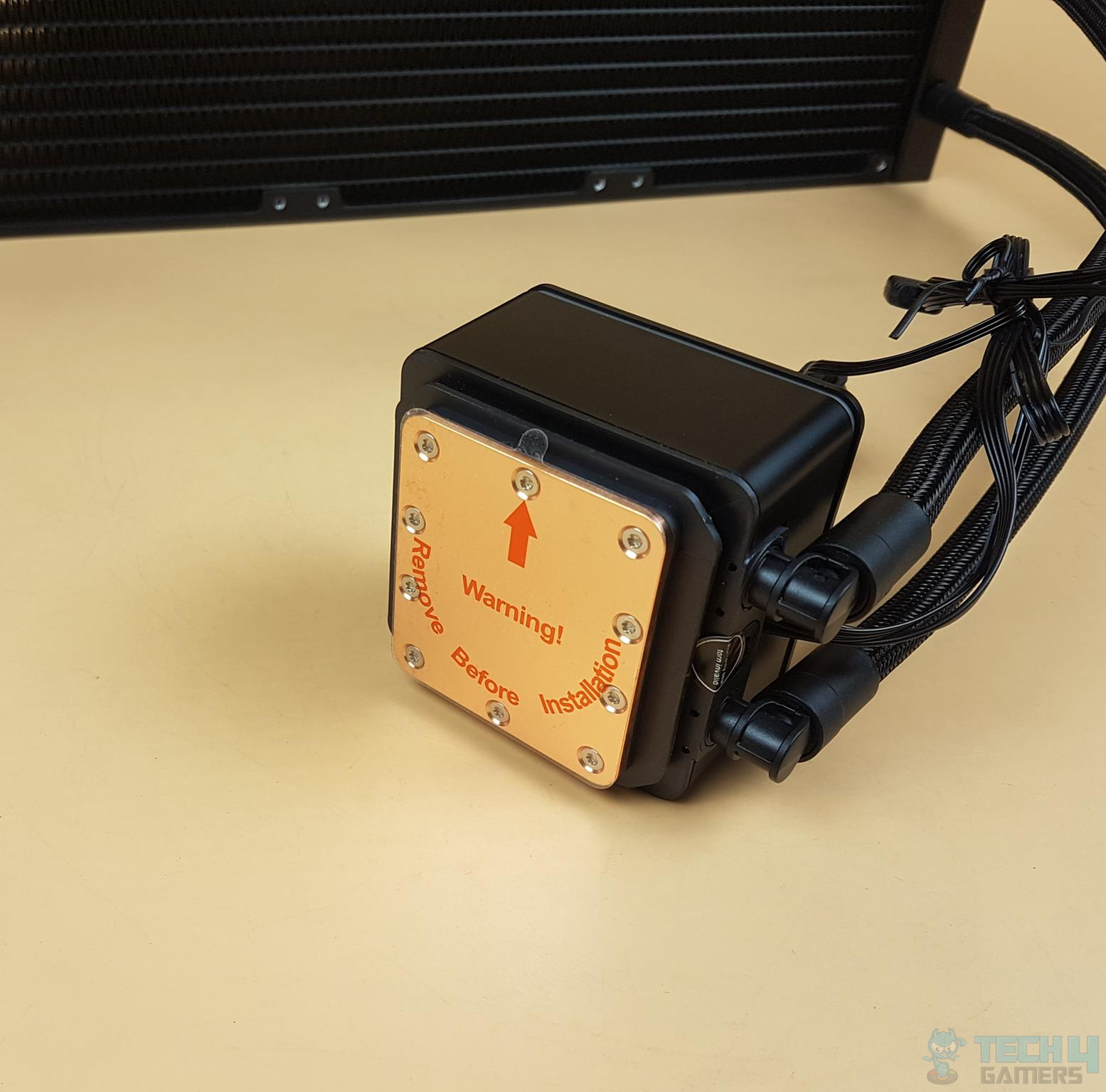 This cooler has a large size copper base. There is a protective cover over the base, cautioning the user to remove it before installation. This cover is there to protect the base from any damage. ALPHACOOL has mentioned the fin structure of the base plate to be 0.1×0.1mm.
Fans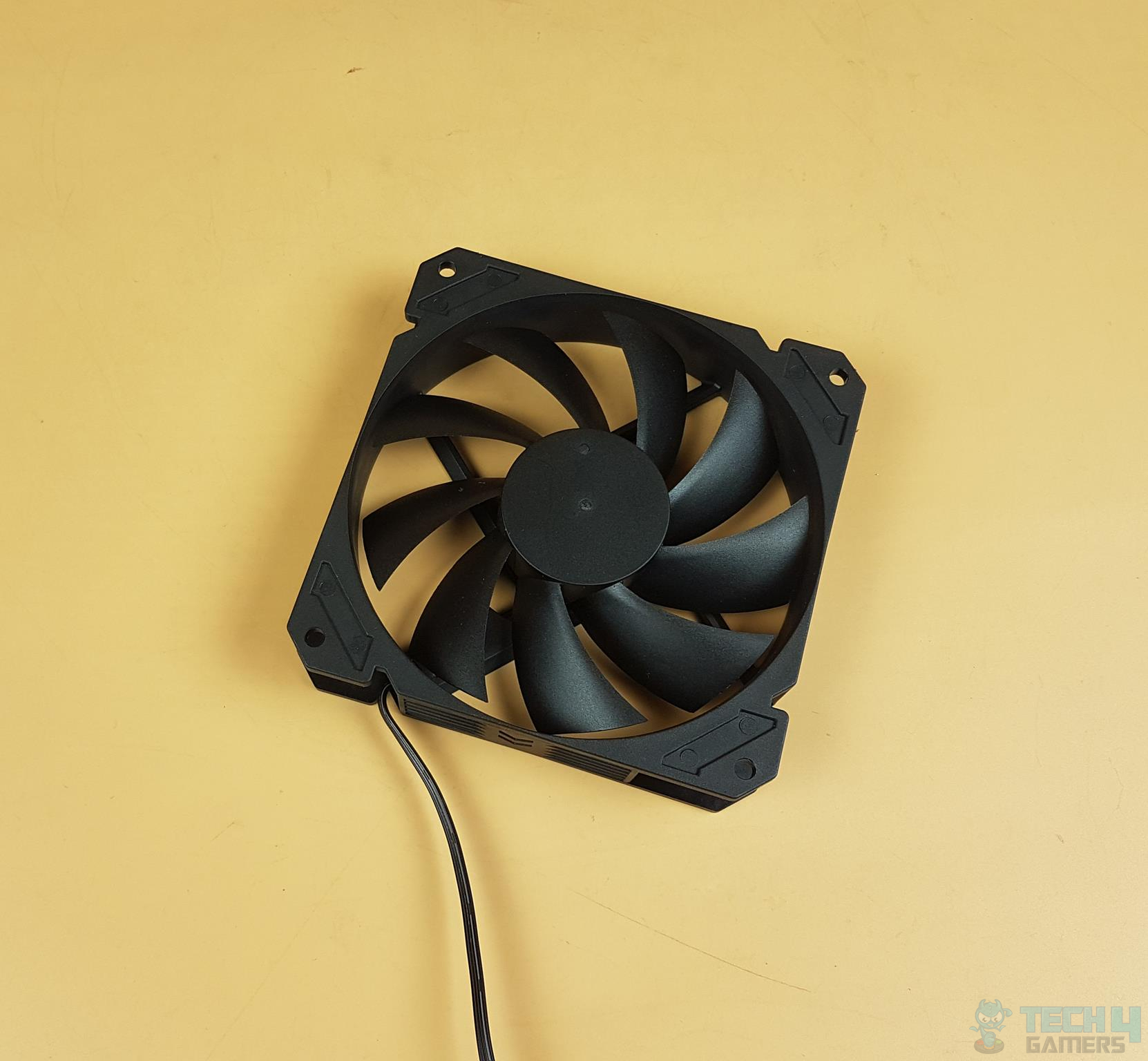 ALPHACOOL has provided 3x 120mm fans with this cooler. These are new Core series fans. They are, again, a no-frill design with an emphasis on performance. Fans' housing is in black color. Each fan has 9x blades. There is no anti-vibration pad on the mounting corners. There is no branding sticker on the center. There is no RGB lighting on these fans. Hence we said no frill, only performance.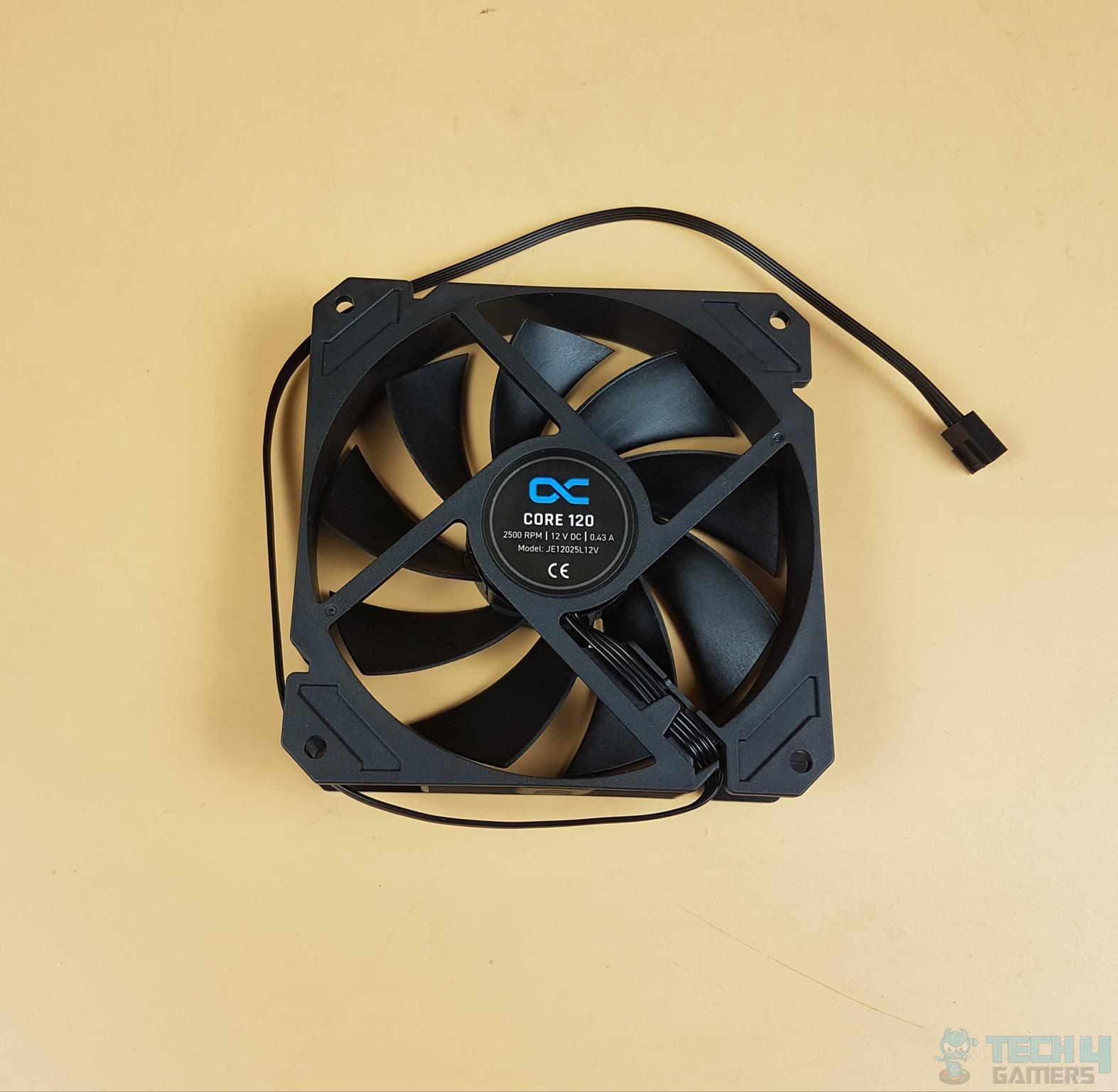 The backside of the fan shows a 4-arms assembly with one arm being wider and having an inset on which the wires are routed from the center toward the frame. This particular model is rated for up to 2500 RPM speed and takes 0.43A at 12VDC. There is more clearance from the tips of the blades and frame of these fans.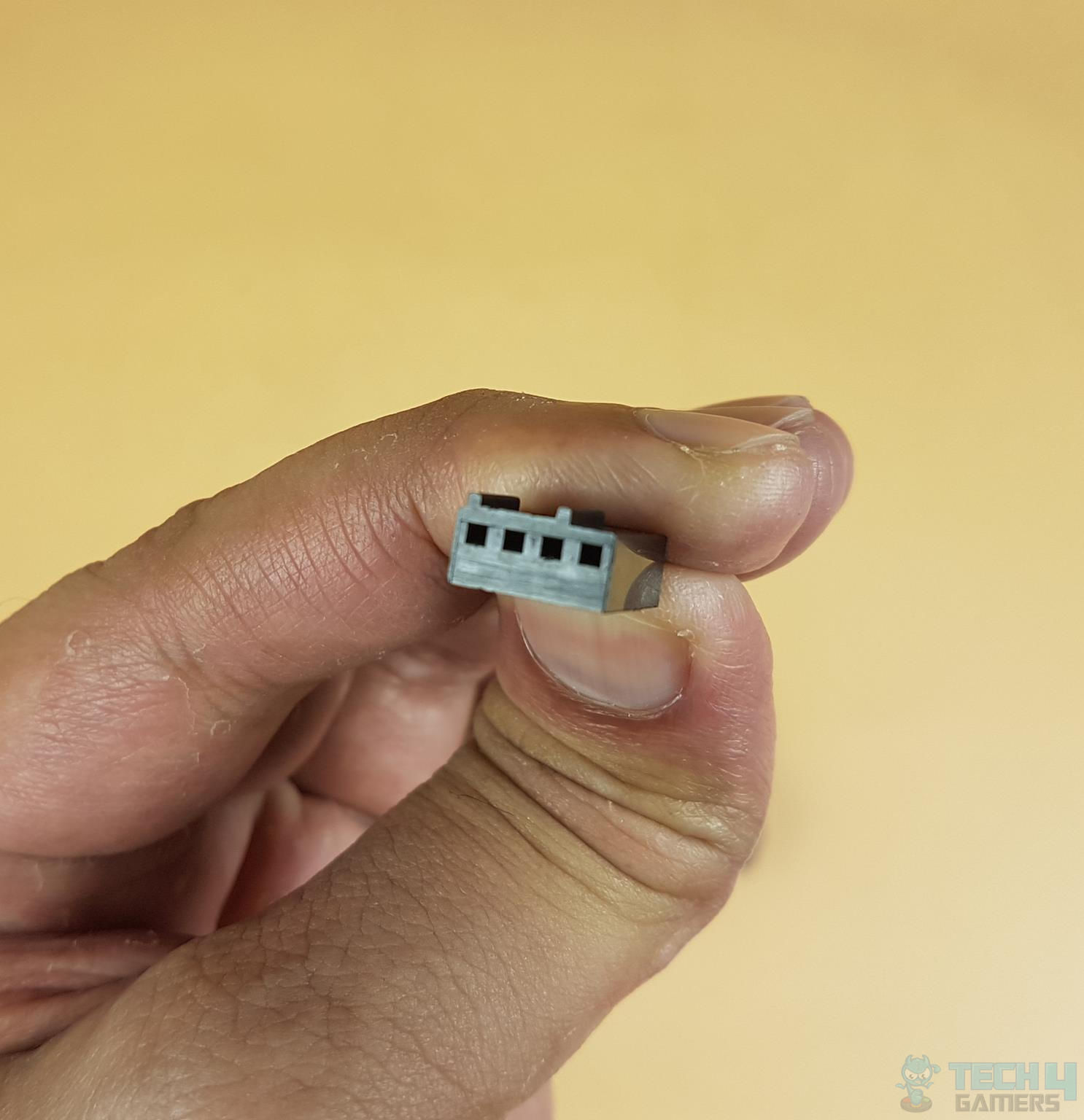 There is a black color flat cable with a 4-pin PWM header coming out of the fan to power the motor of this fan.
The salient specifications of the fans are:
| | |
| --- | --- |
| Dimension | 120x120x25mm |
| Speed | 0~2500±10% RPM |
| Air Flow | 262.80 CFM max |
| Air Pressure | 2.13 mmH₂O max |
| Noise | Max 34.3 dB(A) |
| Fan Connector | 4-pin PWM |
| Bearing | Hydraulic Bearing |
| Fan Voltage | 12VDC |
| Life Expectancy | 50,000 hours at 25°C |
| Rated Voltage | 12VDC |
| Startup Voltage | 7V |
| Operating Voltage | 7~14V |
| Rated Current | 0.23 (Max 0.4) A |
| Rated Power | 2.76 (Max 4.8) W |
These fans feature Auto Stop and Auto Restart functions, for which you would need to have a motherboard supporting these features. These fans report tachometer as well.
Now that we have taken a look at the core components of this cooling unit, it is time to check out the mounting hardware.
Mounting Hardware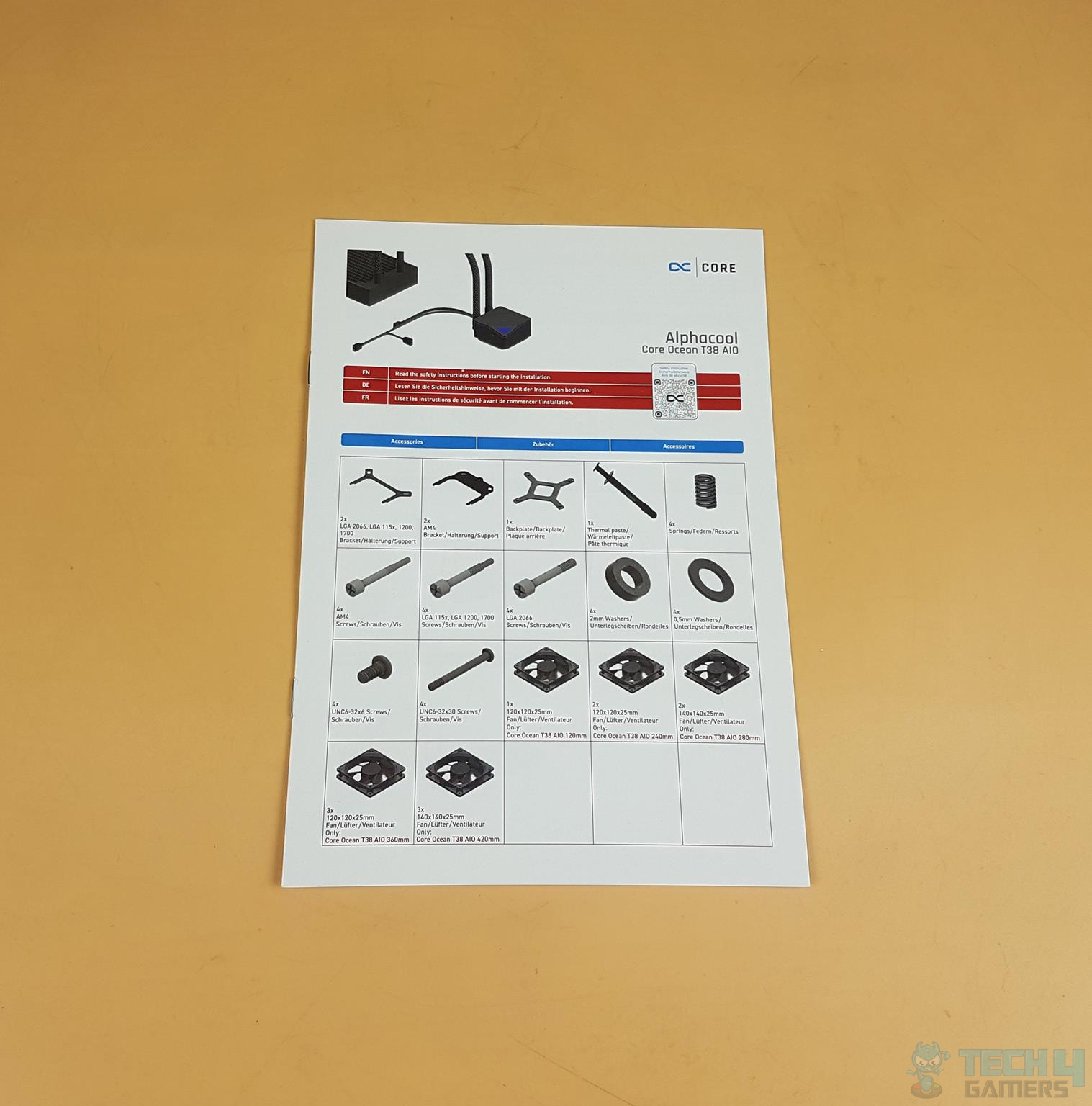 There is a pictorial illustrative manual guiding the user on how to install this cooler.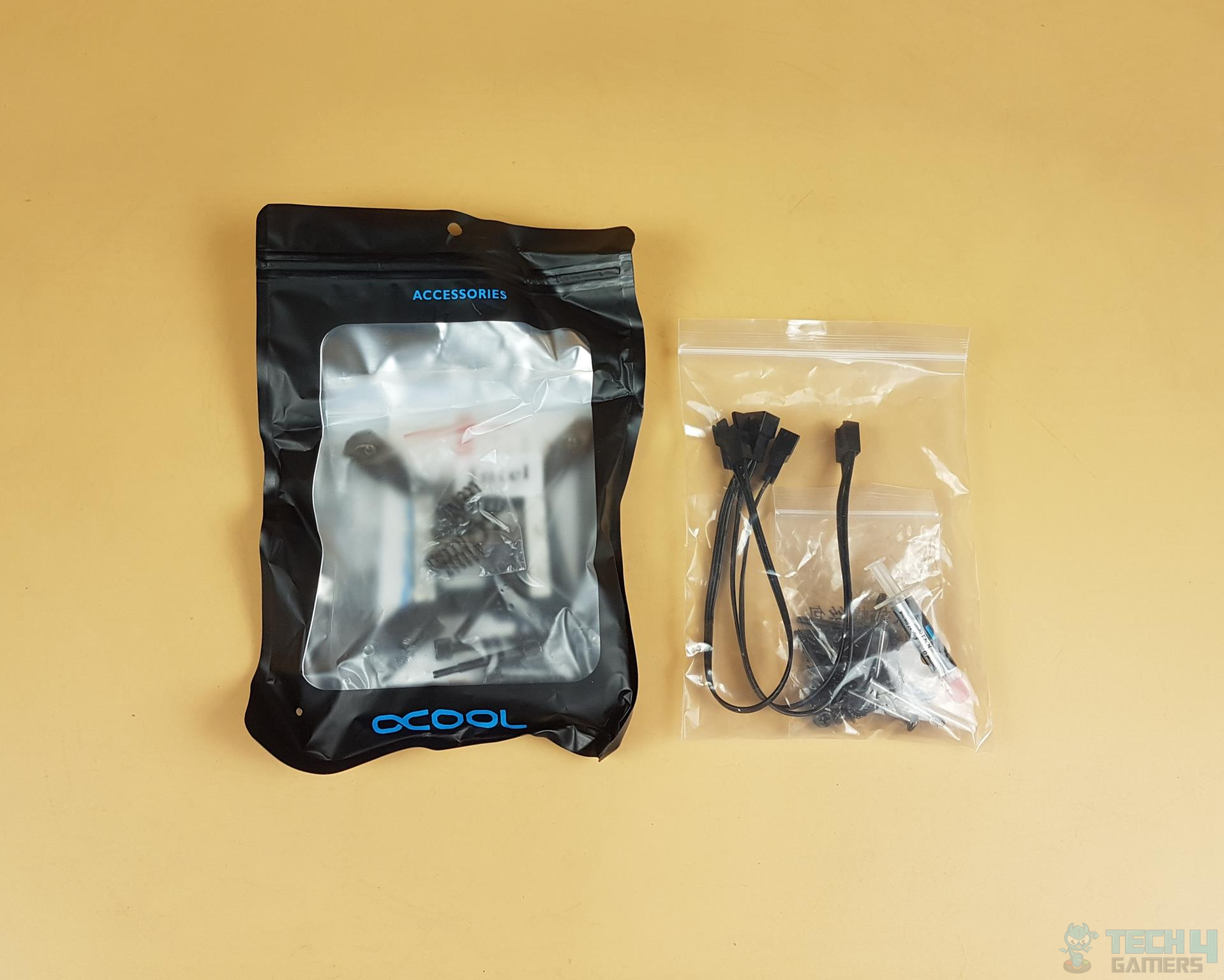 The main hardware is supplied inside a black color bag with a transparent front. Supportive elements are provided in a separate pouch.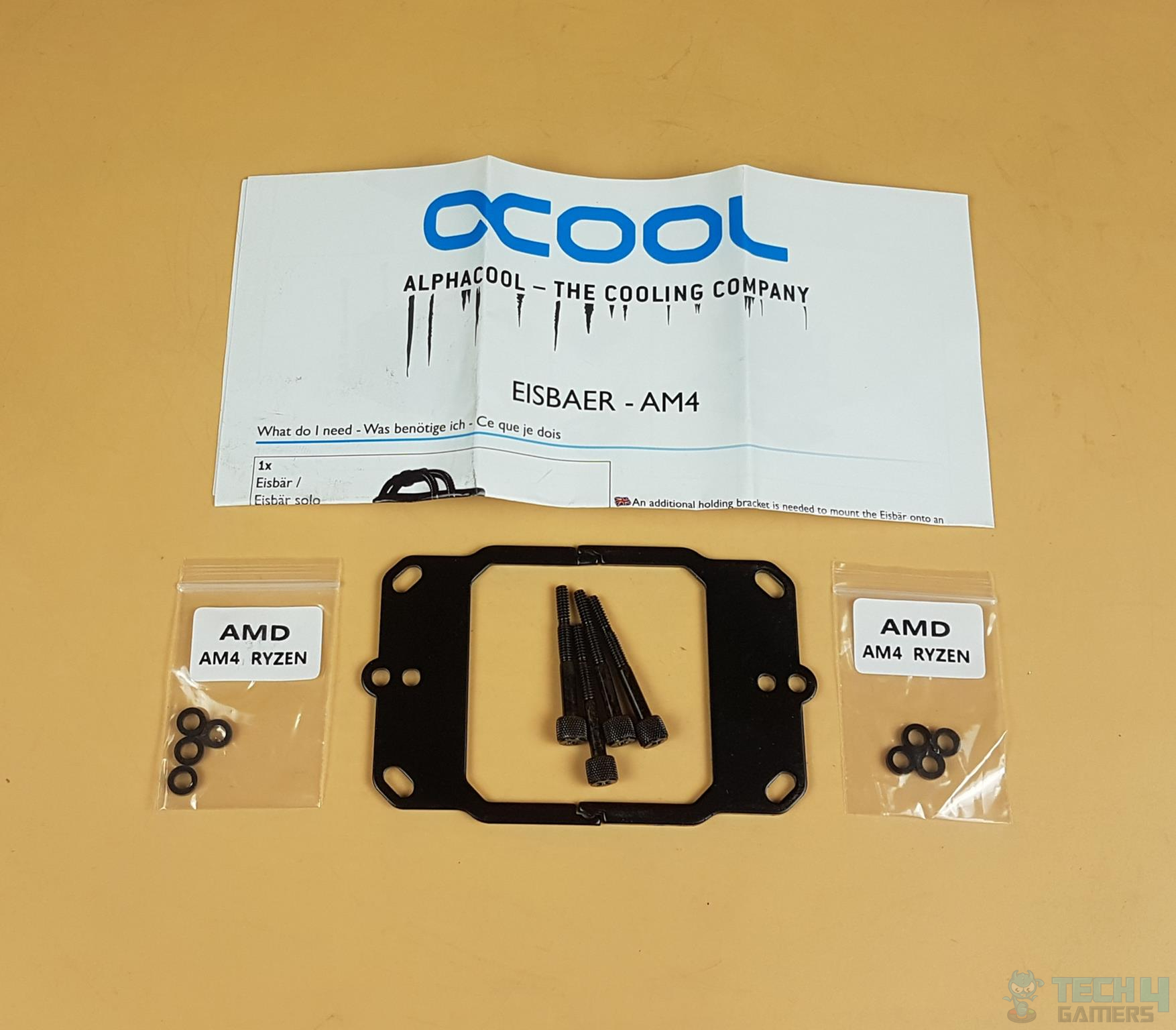 The above picture shows the hardware for AMD brackets. These include:
1x Set of AMD Bracket for AM4/AM5
4x 2mm washers
4x Longs Screws or Pillars
1x User Guidance Page for installation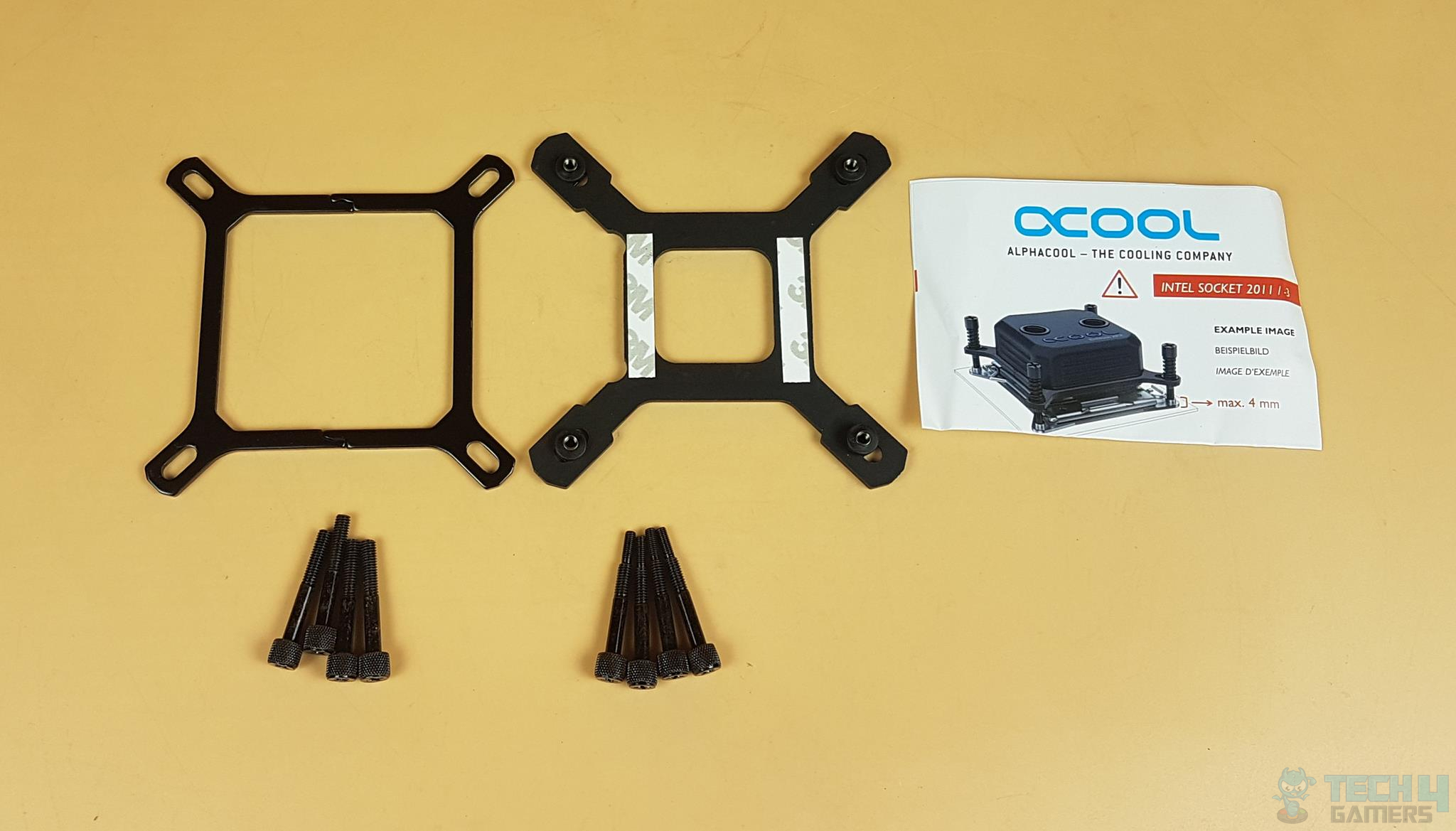 Taking a look at the Intel platform, we got:
1x Plastic made backplate
1x set of Mounting Bracket
4x Long Screws or Pillars for Intel LGA20xx Socket
4x Long Screws or Pillars for Intel other sockets
1x User Guidance Page for Intel LGA20xx mounting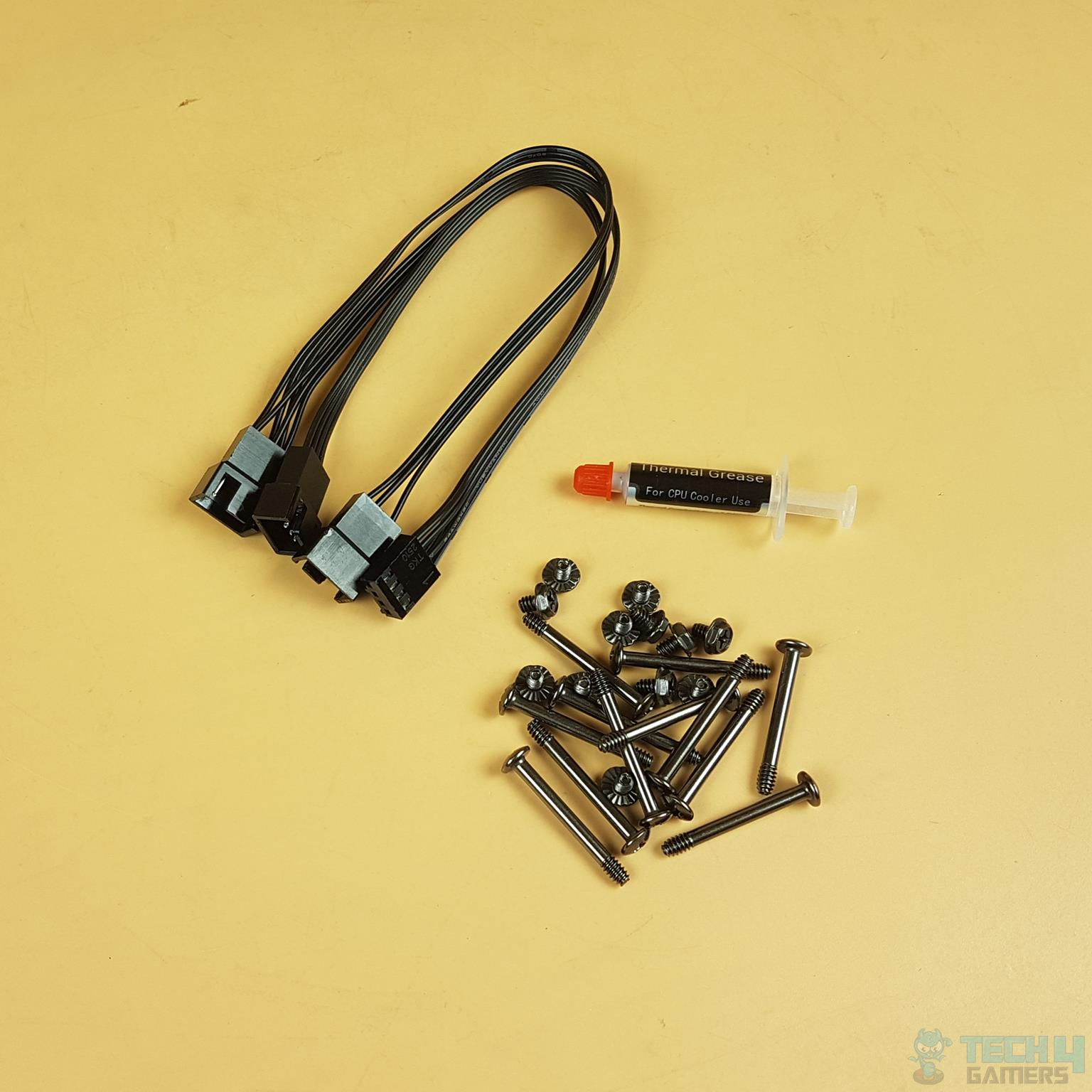 ALPHACOOL has provided:
1x Syringe of Thermal Paste
12x Long Screws for Fans Mounting on the Radiator
12x Short Screws for Radiator Mounting
3-Way PWM Splitter Cable with 4-pin PWM Connector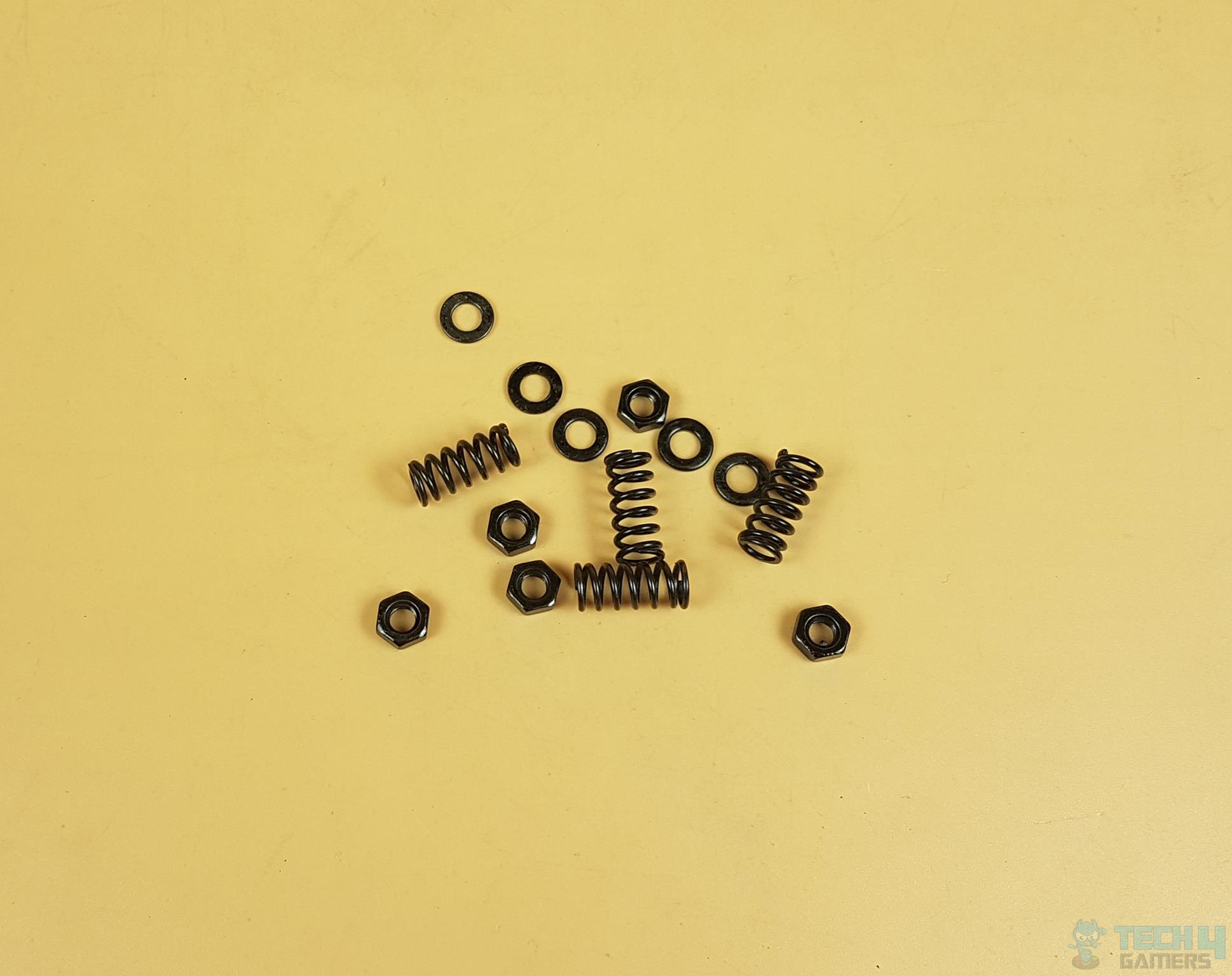 We mentioned above that this cooler uses a different mounting mechanism. The last pieces of the puzzle include:
4x Springs
4x 0.5mm Washers
4x Nuts
Installation
We have tested this cooler on an Intel LGA1700 socket using GIGABYTE Z790 AORUS ELITE AX and Intel Core i7-13700K. We have also used this cooler on the AMD AM5 platform using GIGABYTE X670E AORUS MASTER and Ryzen 7 7700X. We will report test results from Intel.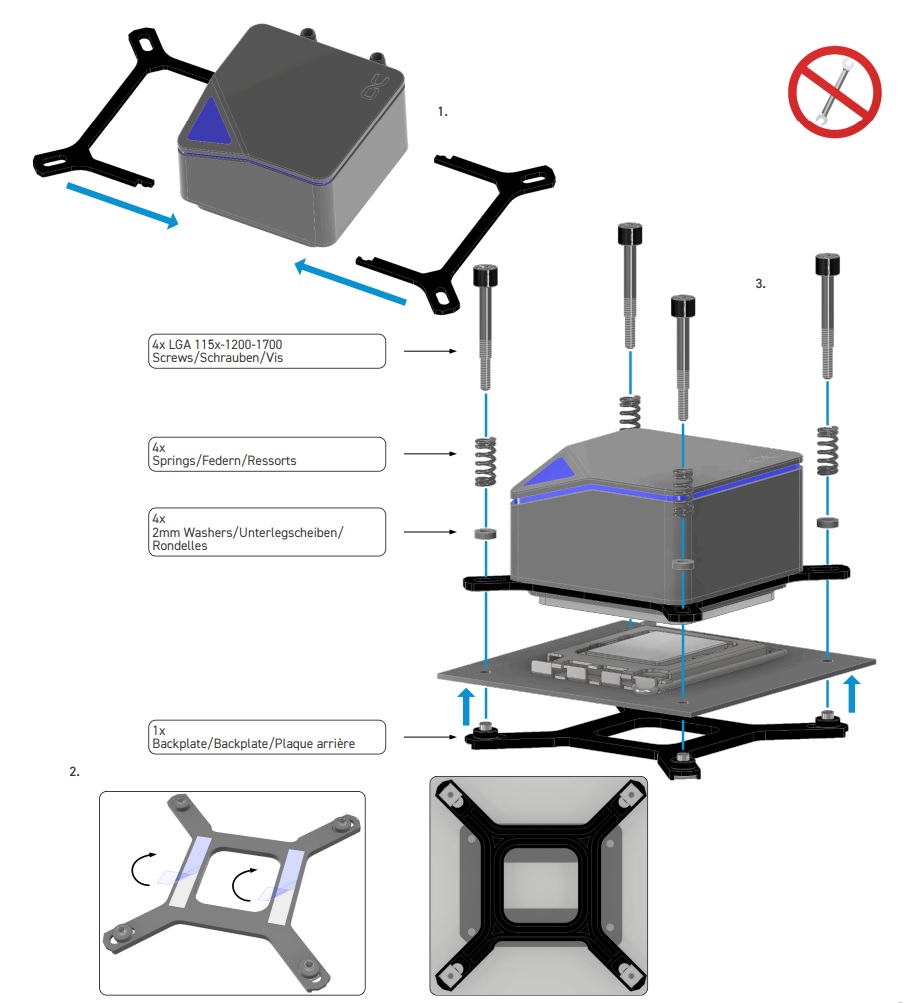 The above picture illustrates the installation guide for the Intel LGA1700 socket. Users would need to snuggle mounting brackets on the block. Then prepare Long Screws using 2.0mm washers (from AMD packet) along with springs and secure this assembly on each mounting corner of the bracket using provided nuts. Please take a look at the picture for a better understanding. Peel off the protective cover from the base of the block. Apply the thermal paste on the CPU IHS and place a block on the CPU with aligning tips of screws with standoffs of the back plate. Obviously, place the back plate on the back side of the motherboard as well.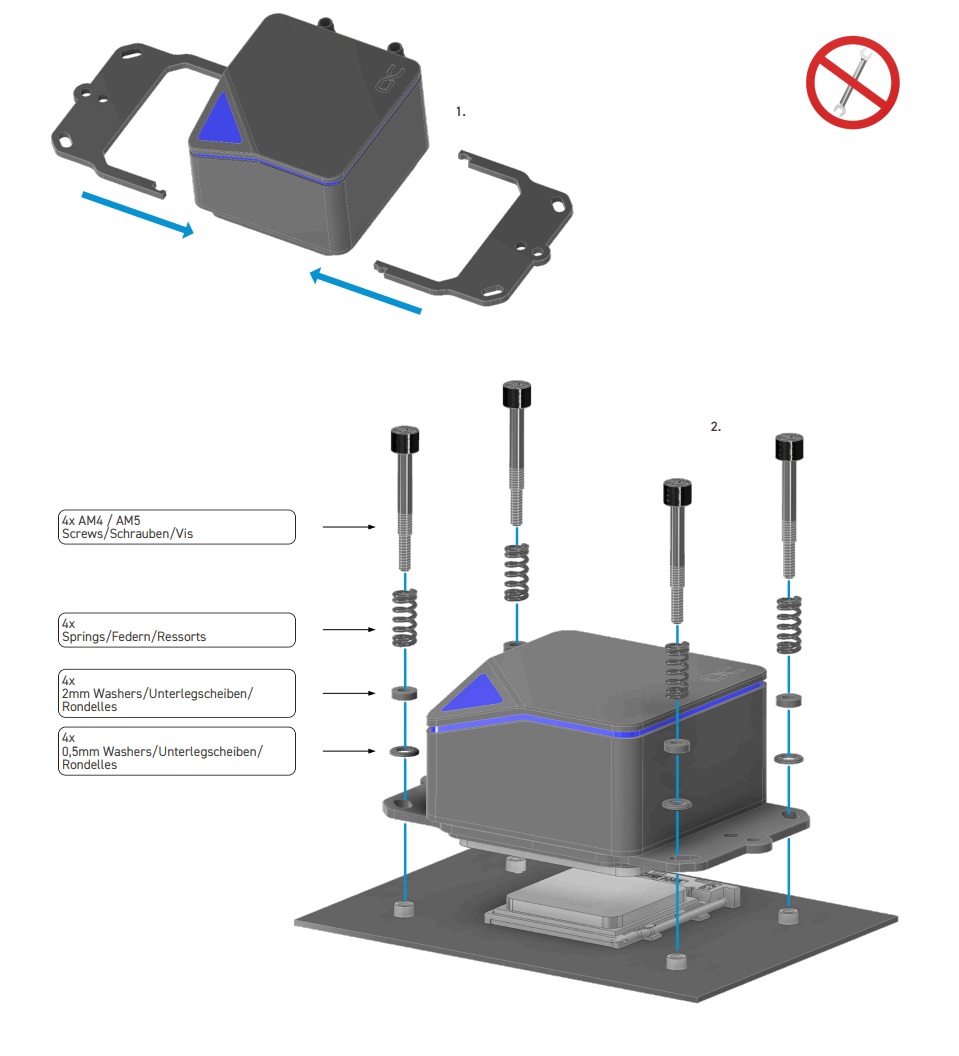 The above picture shows you how to install this cooler on AM4 and AM5 sockets. This cooler is compatible with an AM5 socket because it uses an AMD stock backplate. Take note that on AM5, you would need both washers (0.5mm from the Intel packet and 2.0mm from the AMD packet). The rest is self-explanatory.
Clearance
The ALPHACOOL CORE OCEAN T38 CPU AIO 360mm is a liquid cooler. It has slim tubing, which doesn't obstruct DIMM slots. Similarly, there is no clearance issue for the first x16 PCIe slot. The radiator has a dimension of 397x120x38mm size. Keep that in mind when it comes to PC Case clearance.
Digital RGB
The ALPHACOOL CORE OCEAN T38 CPU AIO 360mm has digital RGB lighting on the pump's housing. It uses standard 3-pin, 5V connectors. We have tested the cooler on GIGABYTE motherboards. We are showing a few pictures from the AM5 platform. We controlled lighting using RGB FUSION 2.0 and found the lighting working flawlessly.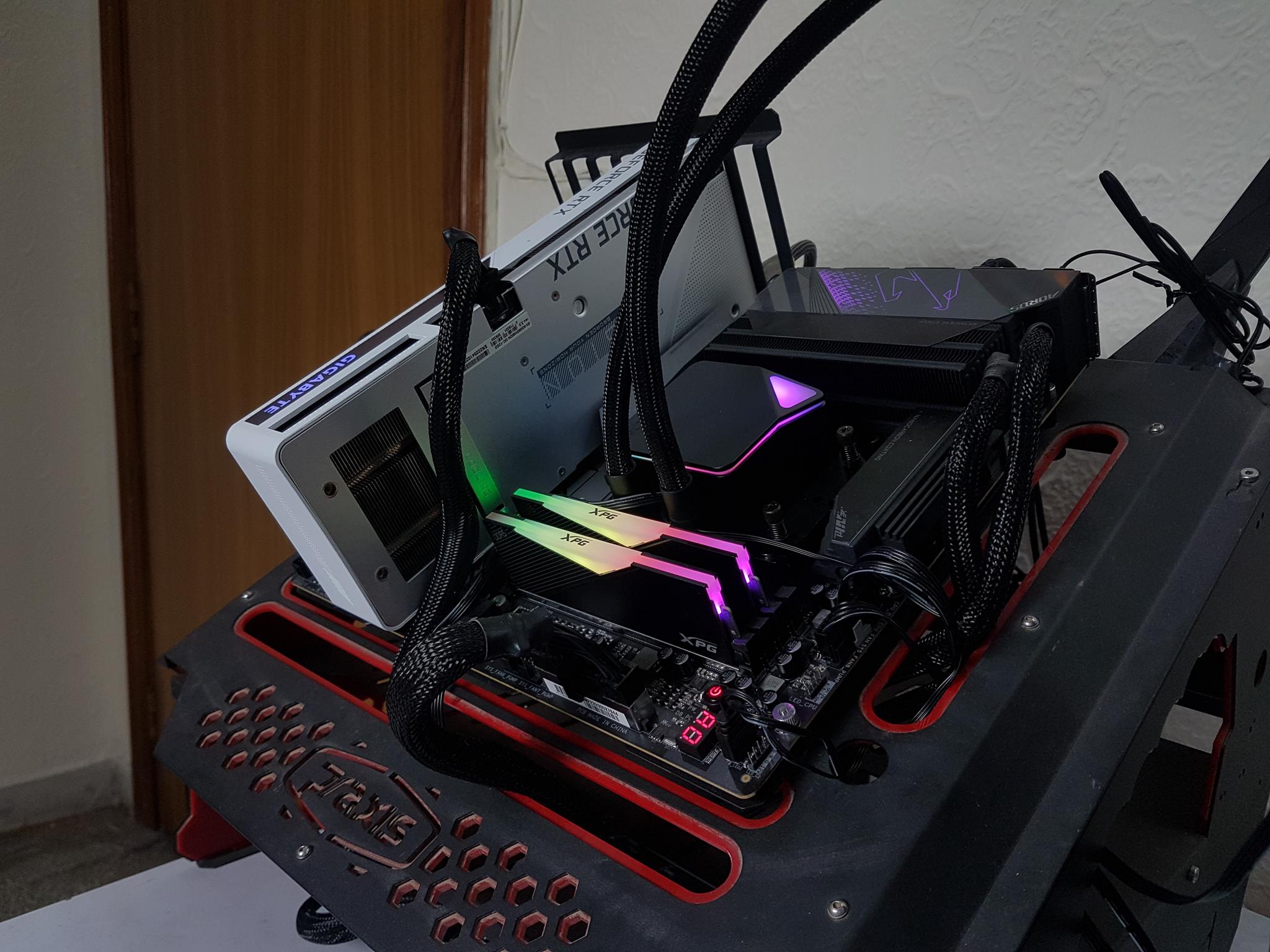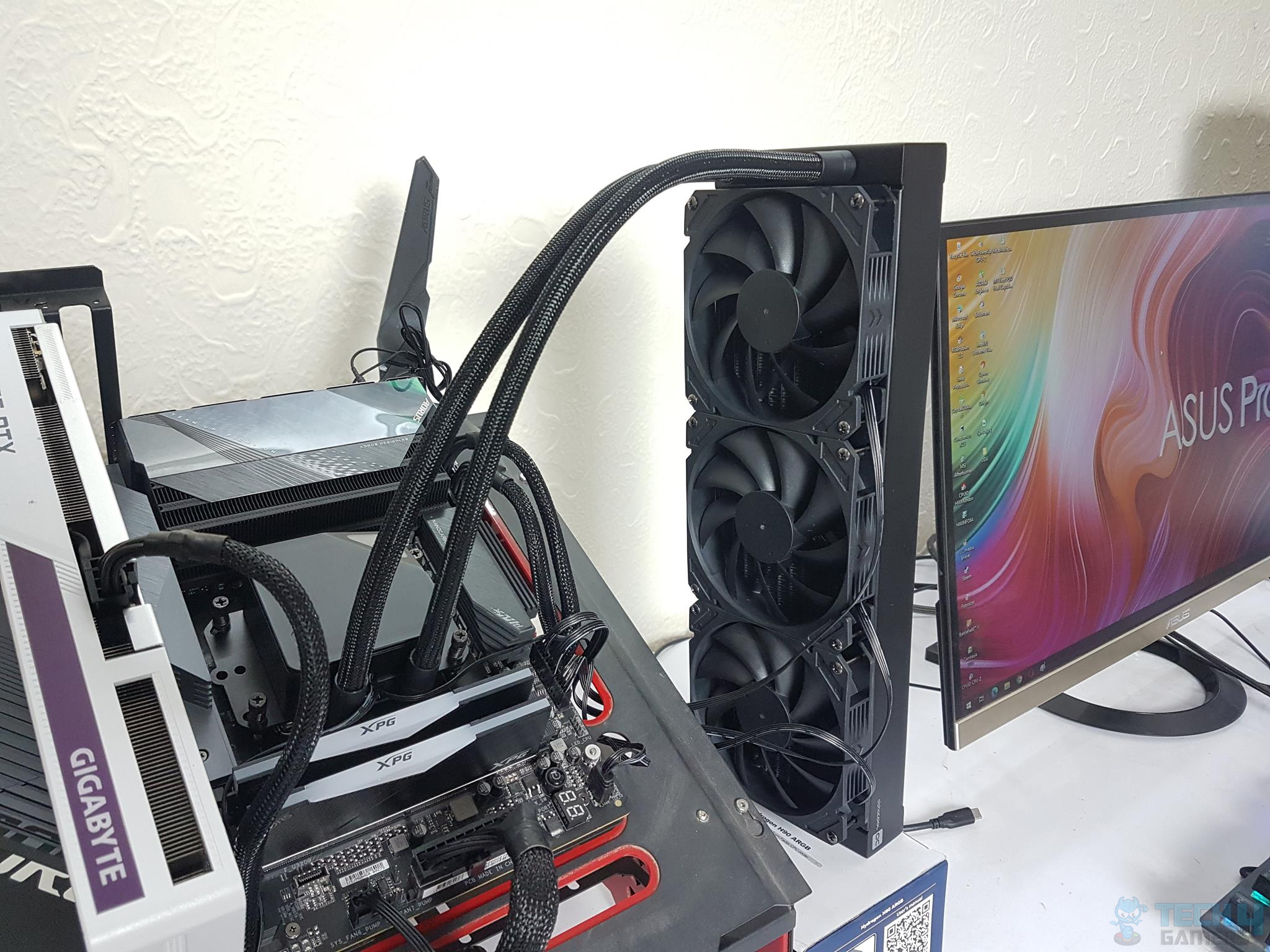 Thermal Test
We have used below mentioned configuration to test the performance of this cooler: –
Intel Core i7-13700K
GIGABYTE Z790 AORUS ELITE AX
be quiet! Straight Power 11 1000W Platinum PSU
Thermaltake Core P6 TG Snow Edition in Open-Frame Layout
Here is the settings table for testing:
| | |
| --- | --- |
| P-Cores | 5300MHz All Cores |
| E-Cores | 4200MHz All Cores |
| VCore (V) | Adaptive with Negative Offset |
| Thermal Paste | Noctua NT-H1 |
| Test Run Time | 30 minutes CINEBENCH R23.2 |
| Idle Time | 10 minutes |
| Fan/Pump Speed | 100% PWM Duty Cycle |
| Monitoring Software | HWInfo64 |
Disclaimer: Every silicon is different; hence, no two i7-13700Ks are likely to take the same voltage to yield the same performance at the same thermals per see, but the margin would be close. Not every stress test run may yield the same result, which could be due to various reasons like thermal paste application, ambient temperature variation, the mounting pressure of the cooler, etc. This is very why we have listed our variables and their settings. Variables not mentioned are on the Auto setting.
Result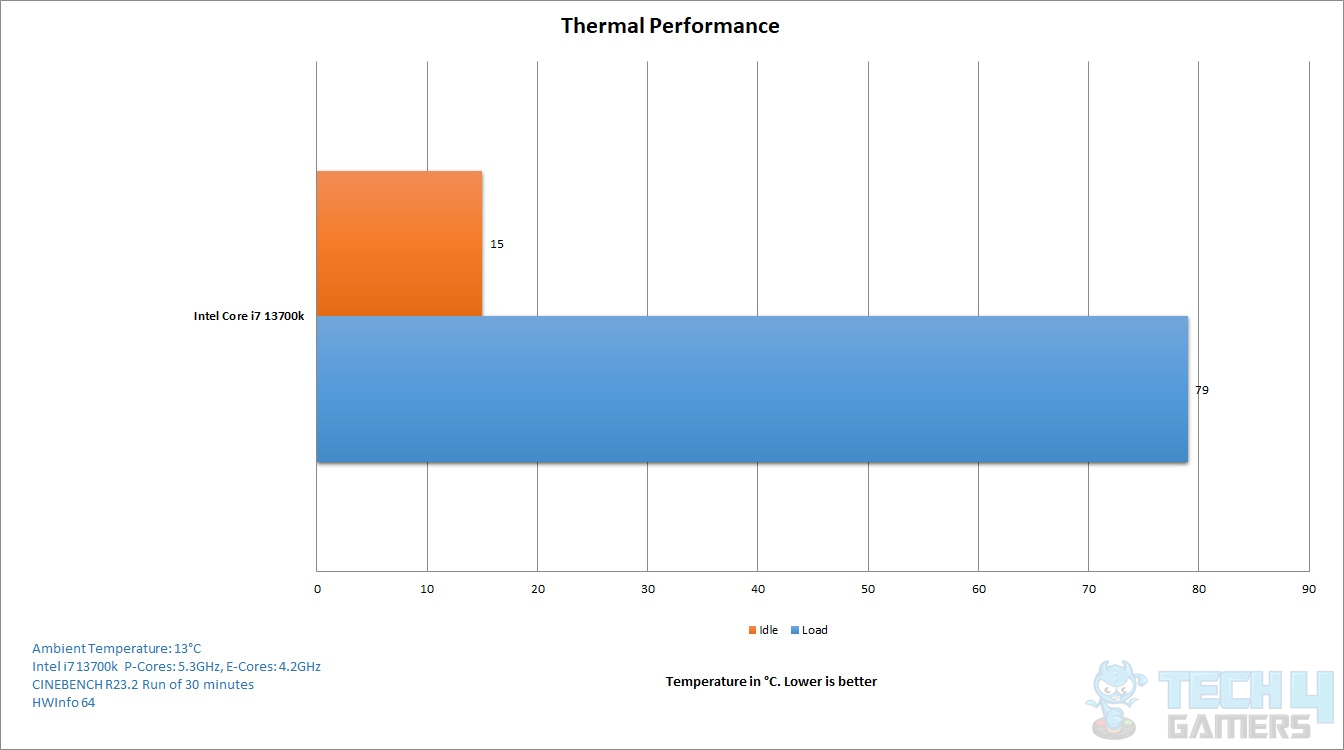 There is no other cooler in the graph, as we could get enough time to test a few units for some comparison. The cooler has performed well, keeping the temperature under 80°C using a heavy multi-core load. This gives us a good understanding that thermals during actual gameplay would be less than this outcome.
Noise
The fans provided with ALPHACOOL CORE OCEAN T38 CPU AIO 360mm are loud rather very loud at full speed. We measured roughly 59~60 dB(A) at an ambient sound level of 32~33 dB(A).
Conclusion
ALPHACOOL has been known to carry premium DIY components-based AIOs for quite some time, and they are still doing this trend. However, they have launched a new product line under the name "CORE OCEAN T38" for a more mainstream AIO, much like the majority of regular liquid coolers in the market at the time of this writing.
We got an opportunity to test one of their new coolers, CORE OCEAN T38 CPU AIO 360mm. Quite a long name there, yo! ALPHACOOL has focused on performance at user-friendly pricing with this line of new coolers. This cooler has an aluminum-made radiator measuring 397x120x38mm. This is, of course, the dimension of the radiator's housing.
Here, the 38mm figure is crucial information. It shows the height or thickness of the unit. The overall height of the fully assembled cooler would be near around 64mm. This 38mm thickness is comparatively more than a standard of 27mm thickness in the majority of liquid coolers out in the market. This would mean we have more surface area for effective heat dissipation.
This is not all, as the FPI count is 19, meaning we not only have thicker fins stacking but dense ones as well. This implies that we would need powerful fans to push air through this radiator (having a high airflow and more air pressure).
To this end, ALPHACOOL has provided new CORE series 120mm fans. These fans are no frill design; instead, let me say they are a basic design but pack good numbers like a maximum airflow rating of 62.8 CFM and a maximum air pressure rating of 2.13mmH₂O. These fans are rated to rotate at a maximum of 2500± RPM. Here comes one caveat.
With these numbers, the rated sound level is 34.3 dB(A). These fans produce quite a loud noise. This is further coupled with a higher noise output from the pump standing at 35 dB. These fans are so loud that they would impede the humming noise coming from the pump. Take a better hearing by lowering the speed of these fans below 50% PWM duty cycle, and you will know what I am saying here.
The provided fans are black in color and have no RGB lighting. They are powered by a 4-pin PWM connector. They are using Hydraulic Bearings, which are rated for 50,000 hours MTBF at 25°C.
Obviously, ALHACOOL is focused on bringing a liquid cooler that would have a longer life span (durable) and no maintenance (the beauty of a closed loop, one would say). But the very choice of these fans may not fit this criterion. Guess what? These CORE 2500 RPM 120mm fans are listed on their online shop at €6.49 only.
The rest is self-explanatory. It definitely fits the criterion of fitting in the budget price. ALPHACOOL uses 40mm long FEP tubing with a weave cover. These are slim tubing and don't kink, which is a good design. Since they are slim, their block slotting does not interfere with DIMM slots.
ALPHACOOL has definitely done a good job when it comes to the sleek and stylish outlook of the pump housing. The pump housing is made of ABS and PC materials. It has ALPHACOOL branding on top.
There is a diffuser running between the top cover of this housing and the rest of the frame. There are 12x digital RGB LEDs under that diffuser. One corner is angular, which gives one heck of a good look to this low-profile block. The housing has a dimension of 70.2×70.2x46mm, where 46mm is the height of the housing.
We have a large size copper base with having 0.1×0.1mm fin structure. Pump issuing ceramics shaft and bearing, which is a plus to the design. Its rated speed is between 2500 to 3500 RPM ±10%. 7.1W is the rated power of this pump using 0.59A±0% current at 12VDC.
A 4-pin PWM connector powers the pump. There are 4-pin JST connectors employing a standard 3-pin, 5V interface to power and control digital RGB lighting.
Speaking of the sockets, this cooler is compatible with Intel: LGA 115x / LGA 1200 / LGA 1700 / LGA 2066 and AMD: AM4 / AM5 sockets. ALPHACOOL has provided a plethora of mounting hardware for this, which is their standard mounting, as we have seen some mounting hardware mentioned in their Eisbaer series coolers.
We have tested the cooler on Intel LGA1700 using the Z790 platform. The mounting hardware for this socket comprises 17 items which are definitely on the high side. This is only for the block and does not include fan, radiator installation, and thermal paste application. Backplate is required to be pasted on the back side of the motherboard. Personally, I am against any such provision or mechanism.
The ALPHACOOL CORE OCEAN T38 CPU AIO 360mm is listed at €87 or USD 89, which is a very good price tag for a 360mm unit. It is even less than the ARCTIC Liquid Freezer – II 240 AIO, which is one of the best price-to-performance ratio liquid coolers in 240mm size coolers.
ALPHACOOL is offering a 3-year warranty on this cooler. This unit has a good thermal performance which is comparable to other 360mm units. Now, this thermal performance and pricing make this unit one very good proposition to the users overall.
It would suit well for your stealth or neutral build scheme as fans are black without RGB, and only RGB is on the pump's housing which is also subtle. The only caveat is the loud noise from fans and pumps. We would suggest running Auto PWM or setting a custom fan curve for these fans. Do this, and you are all set.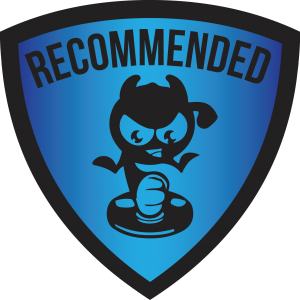 Was our article helpful? 👨‍💻
Thank you! Please share your positive feedback. 🔋
How could we improve this post? Please Help us. 😔
[Hardware Reviewer]
Awais Khan is a Tech Geek, conscientious, reliable, and hardworking individual who pays attention to detail with excellent time management skills. Alongside that, he is an expert in PC Hardware; dealing with Benchmarks, Analysis, and testing before sharing information with readers. Whenever free, Awais occasionally shares Gaming Videos on his YouTube Channel.
Get In Touch: [email protected]