AM4 Socket seems dead and buried with the release of new Zen 4 CPUs on AMD AM5 Socket. It was the AMD's previous flagship socket, the foundation for all Ryzen processors from the very first to the brand new Ryzen 7 5800X3D, released a few months ago. Back in September 2016, AMD introduced the AM4 Socket. Starting with Zen+ and continuing through Zen 3, AMD has relied on it as the foundation for its various microarchitectures.
The AMD Ryzen 7000 Series Desktop CPUs are powered by the new Zen 4 microarchitecture. With the release of the AM5 Socket, the AM4 era has come to an end. After AM4's enormous success, it has some large shoes to fill. More options become available when upgrading to a new chipset. AMD will continue to support the new AM5 CPU socket until 2025. With the release of the AMD Ryzen 7000-series CPUs, AMD has introduced its first new processor socket in six years and its first LGA design.
While the AM4 Platform will continue to be supported for the foreseeable future, gamers, developers, and workstation users should start thinking about the future. Consequently, Ryzen 7000 series processor will outshine the competitors from the new features and increase the performance of the AMD AM5 Socket and 600-series chipsets that AM5 boards will include.
On the contrary, a slew of issues about technology tension has arisen with the release of the AM5 Socket and the subsequent processor lineup. We will discuss some considerations if you are attempting to move to a new platform and its possible difficulties. This article will cover all the details, such as Zen 4 architecture, how AM5 is superior to AM4, the new Ryzen 7000 CPUs, and many more.
Introduction to AM5 Platform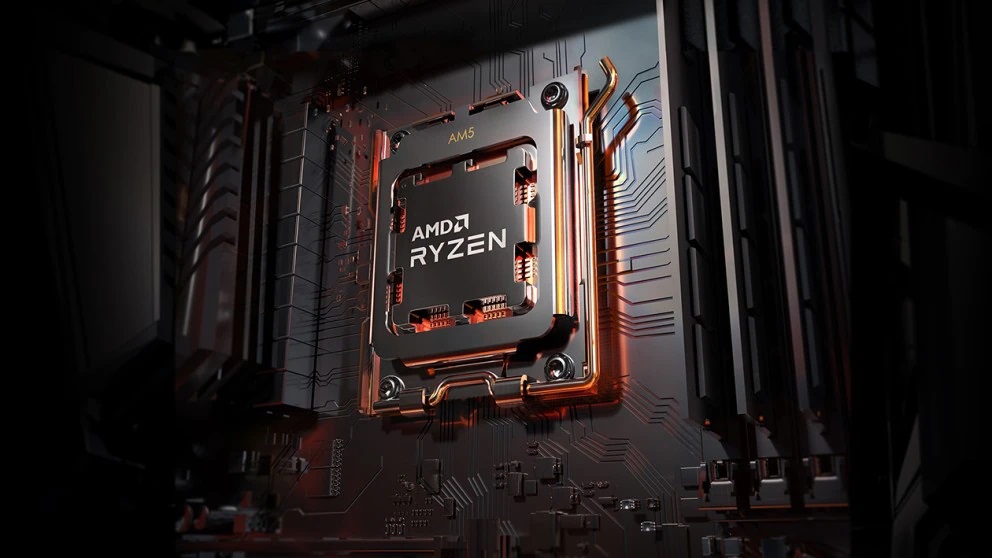 Uncertainty on the user's side is standard when upgrading to a new CPU, motherboard, or another component. After five years of dependable service on the AM4 Platform, AMD decided to upgrade to AM5. The moment has come, and we must choose. The AM5 Platform offers many new features and opportunities for users of all stripes.
Whether they're gamers, creators, or anything in between. The previous AM4 motherboards might often be made to run the newest CPUs by just updating their BIOS. As the market shifts to more contemporary standards like DDR5, AMD is being forced to react, so they have released a new socket platform called AM5 to go along with its Zen 4-based Ryzen 7000 CPUs.
The AMD Ryzen 7000 series, based on Zen 4 architecture, uses the new AM5 socket type. The AM5 and Zen 4 will be launched on September 27th, corresponding with Intel's Raptor Lake reveal. It was announced during AMD's "Together we progress PCs" event on August 29th, 2022.
They are beginning with the Zen 4 microarchitecture. AMD Ryzen microprocessors will use the AM5 LGA 1718 CPU socket. AM5 is AMD's first LGA socket built for mainstream enthusiast CPUs. The transition from the AM4 to the AM5 socket type among PC enthusiasts will be led to considerable perplex.
Even though AMD announced the new AMD AM5 Socket in January 2022, they remained tight-lipped regarding the Socket's specifications at the time. However, as time has progressed, more details regarding the Socket have been revealed. We can now claim that the AM5 Socket offers a plethora of advancements. So, what are the changes associated with the AM5 Socket and its additional features? In the following parts, we'll dive further into this.
Support For DDR5 Memory Only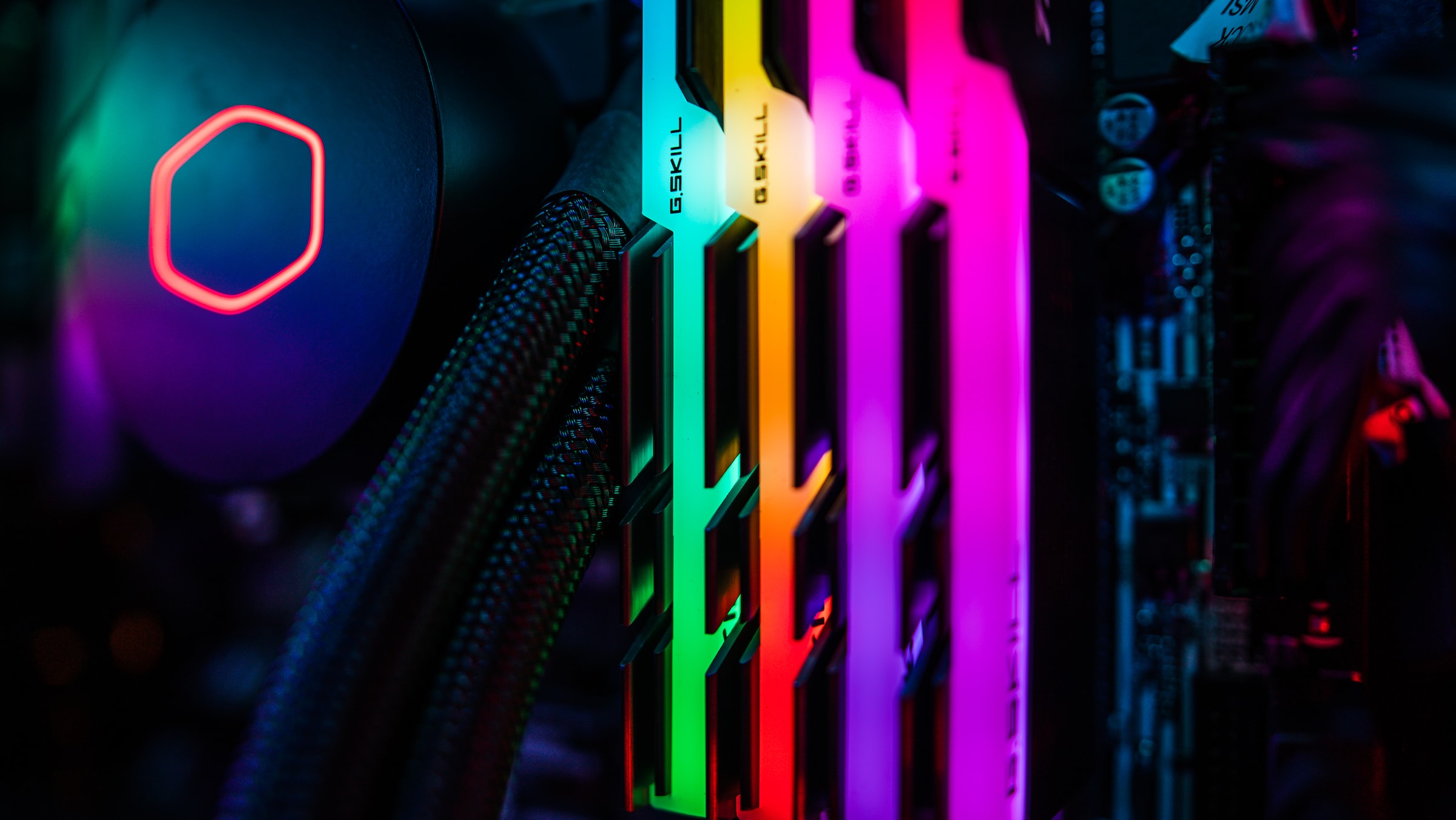 AMD has been teasing us for so long that the new AM5 Socket and the upcoming Ryzen 7000 will use the recent industry standard DDR5 memory, which is more efficient and faster. Finally, AMD has revealed that the AM5 Socket would be AMD's first DDR5-based Platform. The new AM5 Platform is a radical departure from AM4 regarding design philosophy and feature set.
It doesn't simply deliver the usual dose of performance gains that we see every iteration. Henceforth, we are witnessing a considerable performance shift from the previous Generation, like the inclusion of DDR5 memory. AMD's AM5 Socket does not have support for DDR4 memory. In contrast to Intel's LGA 1700 socket.
Therefore, the Ryzen 7000 and subsequent AMD CPUs will only be able to use DDR5 memory. This guarantees the fastest potential performance for systems using the AM5 Socket. It will increase the build cost since DDR5 is more costly than DDR4. In addition, DDR4 RAM isn't physically compatible with DDR5 slots. Thus updating your PC will need purchasing new DDR5 RAM modules.
The AM5 Socket does not support DDR4 memory because the new memory type, DDR5, has an integrated voltage controller and hence needs a different pin arrangement. Consequently, this shift may be essential since it is sometimes inconvenient to build numerous boards for various memory kinds. AM5 Socket can drive the most PCIe Gen 5 lanes from the CPU socket and supports next-generation IO features like dual-channel DDR5 memory.
AMD recommends DDR5-6000 memory for use with their Zen 4-based Ryzen 7000 CPUs. Like its predecessors, it has a memory configuration that delivers optimum gaming performance and latency-sensitive tasks. Many of us may feel that upgrading to DDR5 is unnecessary or too costly at this time. But the days are coming when DDR5 memory will be standard.
New LGA 1718 Socket
The dust has settled following the transition to the new memory and PCI 5.0 standards. AMD has also jumped to a new socket standard. Regarding the AM5 Socket, AMD is finally moving away from the PGA interface used by socket AM4 and adopting the more standard LGA interface. This is a significant shift for AMD, which relied on the PGA interface for a better decade.
While we were still utilizing Pentium 4 CPUs, Intel made this change for its processors back in the LGA775 era and hasn't looked back since. After being released in 2016, AM4 needed to be updated. They required extra pins to use PCIe Gen 5, so they switched to LGA Socket. A land grid array in which the pins are located on the motherboard rather than the CPU. And second, DDR5 memory. More power would generate, and the signal integrity of all high-speed I/Os will be improved, thanks to the switch.
As a result, enhancements were generally required. This is an excellent explanation for why AM4 does not support DDR5 memory. After all, the LGA 1718 is 18 times more advanced than the LGA 1700 used by Intel's 12th Generation. Once again, AMD is in the first place. AM5 has 1,718 pins, significantly increasing over AM4's 1331 pins. This is made possible by the increased pin count of the LGA socket.
Since the pins are located on the motherboard, this might increase the price, as we have seen with specific Intel boards. Experts in the field contend that consumer demand has driven the shift toward LGA. CPU contact pins are substantially more vulnerable than motherboard pins, making CPUs more susceptible to damage. Moving to an LGA-type socket may not result in any noticeable performance improvements. However, the different pin arrangements have their benefits.
AMD's RDNA 2 Graphics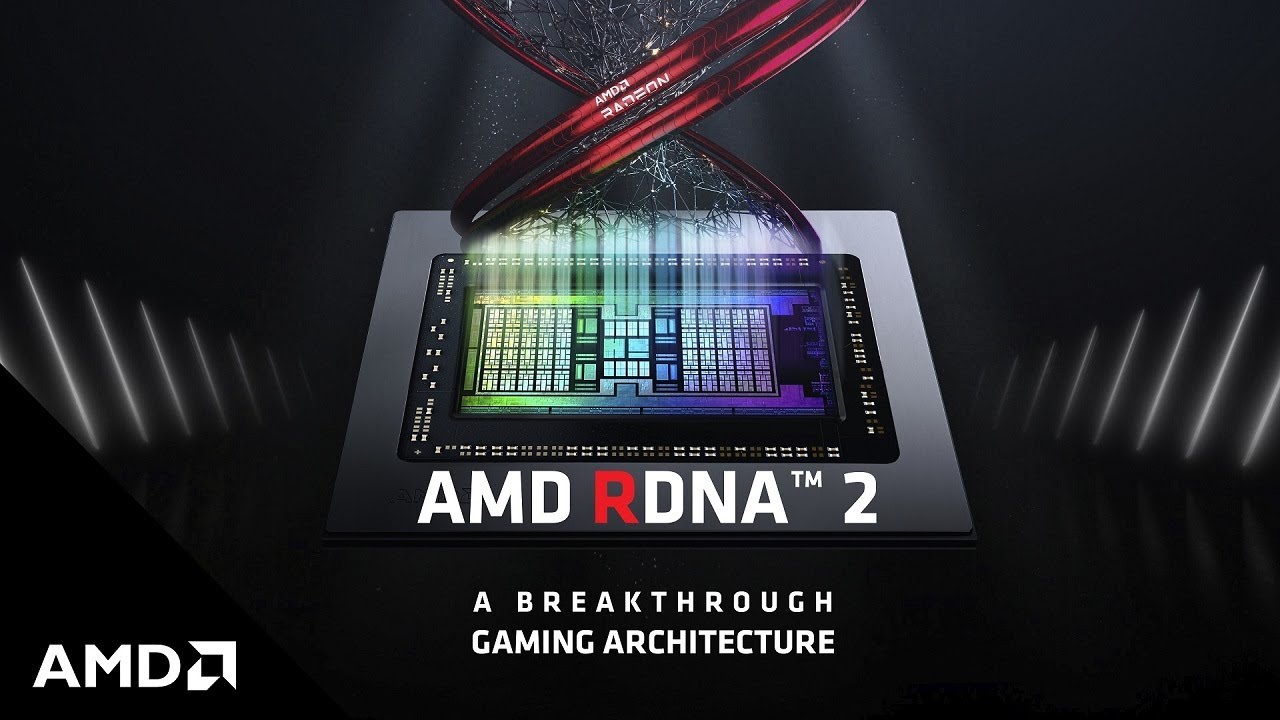 Sony's PS5 and Microsoft's Xbox One S all use AMD's RDNA 2 graphics architecture. The revolutionary RDNA architecture debuted at E3 2019 and has since been at the forefront of developing cutting-edge hardware for immersive, high-performance gaming. The genetic code that drives your games, the substance that gives them personality, and the continuously tweaked and improved component.
The connection between AMD and integrated graphics in the Ryzen era has been sporadic. The original Ryzen CPUs did not have integrated graphics. Although, AMD later released the 2400G and 2200G, which swapped some of the CPU cores for Vega graphics. However, most of AMD's high-end desktop CPUs have never integrated graphics and instead relied on separate graphics cards. Unlike Intel, whose CPUs often have some integrated graphics. AMD's processor could not give display without a particular graphics card.
It seems that AMD's Zen 4 Ryzen 7000-series CPUs will follow Intel's lead and include RDNA 2 graphics. Currently, all AM5-compatible CPUs have built-in graphics. The Steam Deck portable console, which has an 8-core RDNA 2 graphics processor, is a prime example of the superiority of AMD's RDNA 2 graphics. Thus this is a piece of welcome news.
The new and improved compute unit, visual pipeline, and AMD Infinity Cache included in the AMD RDNA 2 architecture make it possible for high-resolution video games to have crisp, detailed images, regardless of the game's screen size. Not a robust solution, but it might be able to run recent 1080p games. Ryzen 7000 may have graphics performance on par with the dedicated Radeon RX 6400.
Supported Chipsets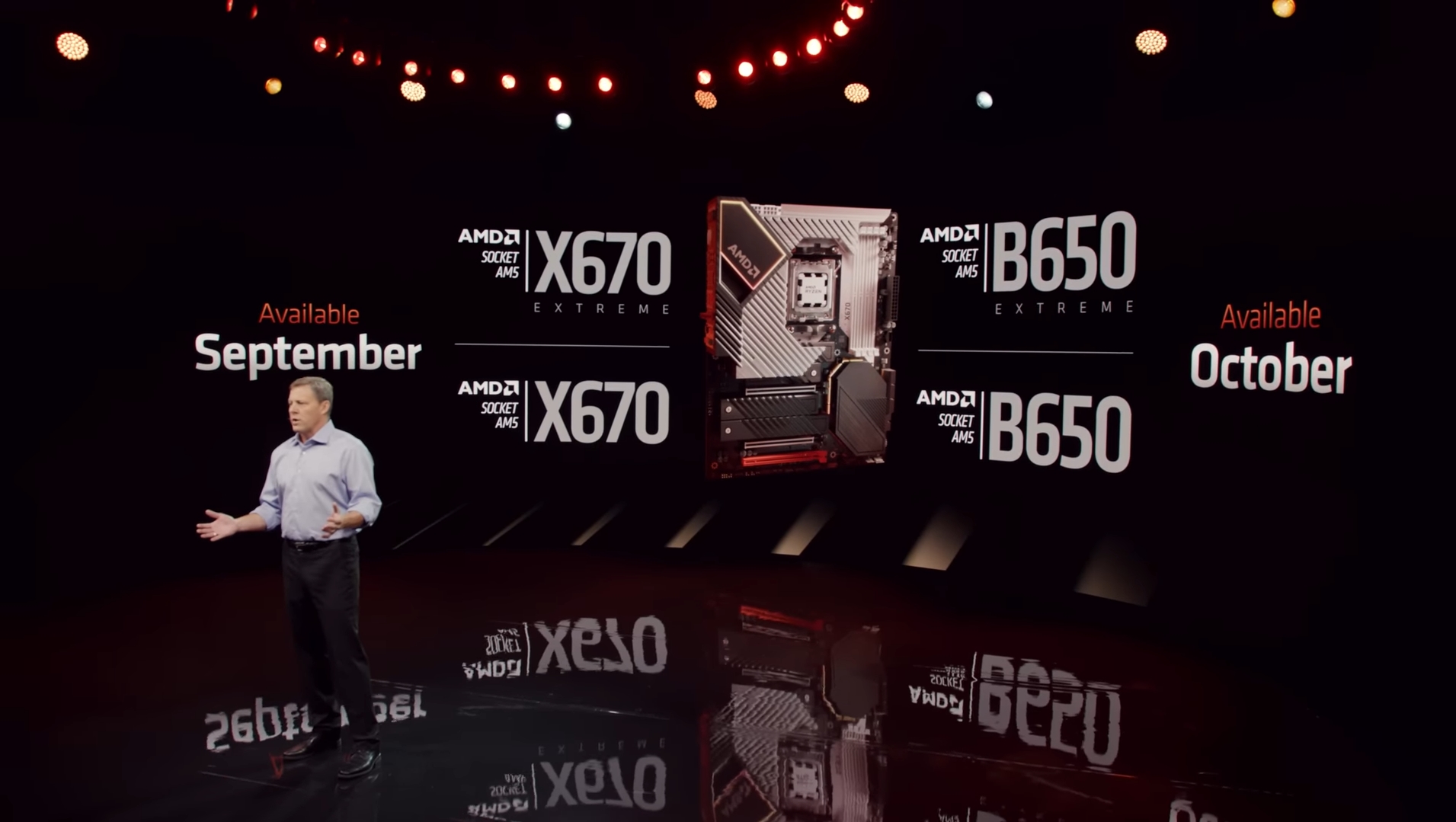 The shift to the AM5 platform ecosystem is one of the most exciting features of AMD's newest product line, even more so than the CPU itself. The longevity and capabilities of the AM4 Platform were far beyond our wildest expectations when it was initially released. Many of the same driving principles were applied to the new chipsets when they were being designed.
AMD's goal in developing this new Platform was to make it as adaptable and future-proof as possible. One that makes the most of what the latest Ryzen 7000 series CPUs offer. It would have the modern I/O and interfaces that would characterize the next Generation of enthusiasts' desktop computers. For the most demanding PC setups, we believe the upcoming AM5 Platform will be the benchmark.
DDR5 compatibility, 24 ultrafast PCIe lanes capable of gen five speeds, and 14 super speed USB ports boasting 20GB/s speeds are just a few of the cutting-edge technologies the new motherboards will provide. This, according to AMD, allows them to provide manufacturers with a variety of connection choices while still concentrating on the fabrication of a single chip to maximize efficiency and output.
The X670E, X670, B650, and B650E are the four AM5 chipsets that have been disclosed so far. Like the present Generation, these new motherboards will naturally come equipped with various functions aimed at consumers. The X670 and X670E chipsets will be the first to be released on September 27th. They will be followed by the recently announced B650E and B650 in October.
AMD X670E Chipset
In situations when only the absolute quickest will do, an AMD X670E motherboard is the way to go. Motherboards based on the AMD X670 chipset are the absolute pinnacle of performance. The most discerning enthusiasts may be sure that these motherboards provide nothing less than the absolute pinnacle of performance in every conceivable respect. With PCIe 5 compatibility for graphics and NVMe as well as two-channel DDR5 memory, boasting the most extreme overclocking headroom and the most power phases.
They can push the envelope of performance and overclock to new heights. With the incredible performance of an AMD X670E motherboard and AMD Ryzen 7000 Series CPUs, you can play the most demanding games and complete the most challenging tasks. It supports up to four DisplayPort 2.0 and HDMI 2.1 inputs. All of the X670E's PCIe slots (primary, secondary, and M.2) can be connected to a PCIe 5. The X670 Extreme is said to feature unfettered overclocking because of its abundance of VRMs and superior power staging and delivery. Because of its superiority, the X670E is likely to be rather expensive.
AMD X670 Chipset
After that, the X670 Platform has everything most Ryzen gamers need. The X670 only supports PCIe GPUs in its primary X16 PCIe slot. The remainder of its PCIe slots only supports PCIe Gen 4. The board also has very robust memory overclocking and CPU power delivery. The X670 chipset is identical to the X670E connection but has less functionality. However, the X670 may not provide nearly as much delivery support, but it still supports overclocking to the levels expected by enthusiasts.
The X670E and X670 motherboards use PCIe Gen 5 to power M.2 storage. Thus this isn't changing. The motherboard using the X670 chipset is expected to be slightly lower than the X670E price. The X670 chipset will be used in most mainstream high-end motherboards and available in various models with varied PCIe compatibility. This provides an affordable tier of PCIe 4.0 X670 motherboards, enabling enthusiasts to save money by not switching to PCIe 5.0.
AMD B650 Chipset
In a nutshell, B650 boards provide an excellent compromise between cost and performance. These motherboards are tailored to performance users interested in the complete set of features available in the AM5 ecosystem. Still, they don't necessarily need the extreme overclocking capabilities of the X series boards. To fully use what Generation 5 has to offer, B650 chipset boards will have PCIe 5 to M.2 storage connections if you're looking for balanced performance from your board.
DDR5 memory, AMD EXPO tech, and PCIe 5.0 for an NVMe SSD are here to usher in the next era. The AM5 motherboard with the B650 chipset is priced more affordably with no provision for overclocking. The B650 will almost certainly contain less powered VRMs than its superior counterparts. There will be just one chip on the motherboard that makes up the B650 chipset.
Although AMD hasn't said it, we may guess that the company is pushing toward PCIe 5.0 speeds to boost the bandwidth between the CPU and chipset. In this case, Intel's utilization of an eight-lane DMI connection is preferable, even though AMD could achieve the same total bandwidth with a PCIe 5.0 link utilizing just four lanes.
AMD B650E Chipset
Finally, the AMD B650E strikes a delicate balance between supporting next-generation technologies and providing excellent value to the end user. An AMD B650E motherboard is a must-have if you are a serious gamer or creator. The NVMe disk you use will be supported by PCIe 5.0. Likewise, the DDR5 memory you use will use AMD EXPO technology. The in-game performance-boosting capabilities of the AMD B650E are many.
The B650E chipset allows motherboard manufacturers and ends users to choose a more affordable platform without losing the reliability or scalability of PCIe 5.0. PCI Express 5.0 lanes necessitate a higher-quality PCB, often with extra layers that enable the tracks to maintain signal integrity at cost. Because of the B650E chipset, manufacturers may employ PCIe 5.0 laning, which is more costly, with lower-priced controllers.
Therefore, reducing overall costs. Ultimately, this implies that AMD will provide two distinct platforms. The high-end B650E comes standard with PCIe 5.0 lanes. Consequently, the more affordable B650 uses PCIe 4.0 lanes just for the PEG and M.2 slots. One of the primary advantages of AMD's AM5 Platform is the inclusion of at least one PCIe 5.0 M.2 storage slot on most boards.
PCIe Lane
PCIe 5.0 is used by the AM5 Socket, which offers double the data transfer speed of PCIe 4.0. This will enable you to take advantage of the rapidly improving SSDs currently marketed. PCIe 5.0 allows for faster data transfers and the use of cutting-edge tools. The great thing about PCIe is that it is fully compatible with the previous Generation.
Your new AM5 socket motherboard and Ryzen 7000 CPU will be compatible with your existing PCIe 4.0 SSDs and GPUs. All 28 of the Zen 4 CPU's PCIe lanes are PCIe 5.0. There will be one x16 PCIe slot, or the first 16 PCI Express lanes may be divided in half to provide two x8 PCIe slots. Since AMD only mandates PCIe 5.0 on the X670E boards, cheaper motherboards may support PCIe 4.0.
At least four of the eight GP lanes on the new Zen 4 Ryzen CPUs must be used for an M.2 storage slot. Motherboard manufacturers are responsible for implementing the remaining four lanes. Specific boards will use these to support Thunderbolt 4 and USB4. These lanes may be utilized for a second M.2 expansion slot if the other choices aren't needed. AMD showed off a variety of AM5 chipset alternatives, each of which seemed to be a unique design built on its silicon.
AMD and ASMedia collaborated to develop a single chipset, Promontory 21, that is usable in various setups. The X670 and X670E include two B650 chipsets daisy-chained together to increase the number of available connections. We can't predict how it will affect performance anytime soon. There is practically any performance gain from PCIe Gen 3 to PCIe Gen 4, even with today's most powerful GPUs.
AMD AM5 CPU Cooler Compatibility
AMD has confirmed that AM4 coolers may be used with the new AM5 Socket. As a result, consumers may keep using the same cooling systems for their existing AM4-socket CPUs even after upgrading to a Ryzen 7000 processor. The cooling system for the Ryzen 5000 series will likely be enough for the 7000 series, given that you are upgrading to a processor of the next level since AMD states that the Ryzen 9 7950X is 47% more energy efficient than the 12900K.
Several manufacturers of CPU coolers have said that their AM4 models are upwardly compatible with the AM5 Socket, making them suitable for use with Zen 4 CPUs. According to Noctua, the NH-L9a-AM4 and the NM-AM4-L9aL9i are the only Noctua coolers and mounting kits that are not upwardly compatible with socket AM5. Except for them, all Noctua AM4 coolers mountings screw into the threads of the standard AM4 stock backplate.
Their AM4 mountings that connect to the standard AMD backplate are compatible with AM5 as well since the threads and pattern on the backplate are the same in both cases. Cooler Master, on the other hand, displays all of its air- and liquid-cooling solutions that work with the modern AM5 Platform. However, not all of them will work right out of the box.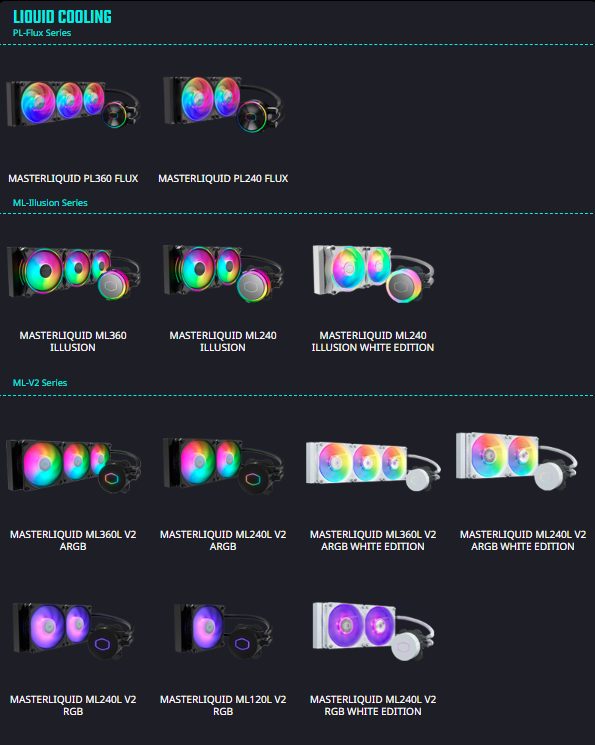 What's New in Zen 4 Architecture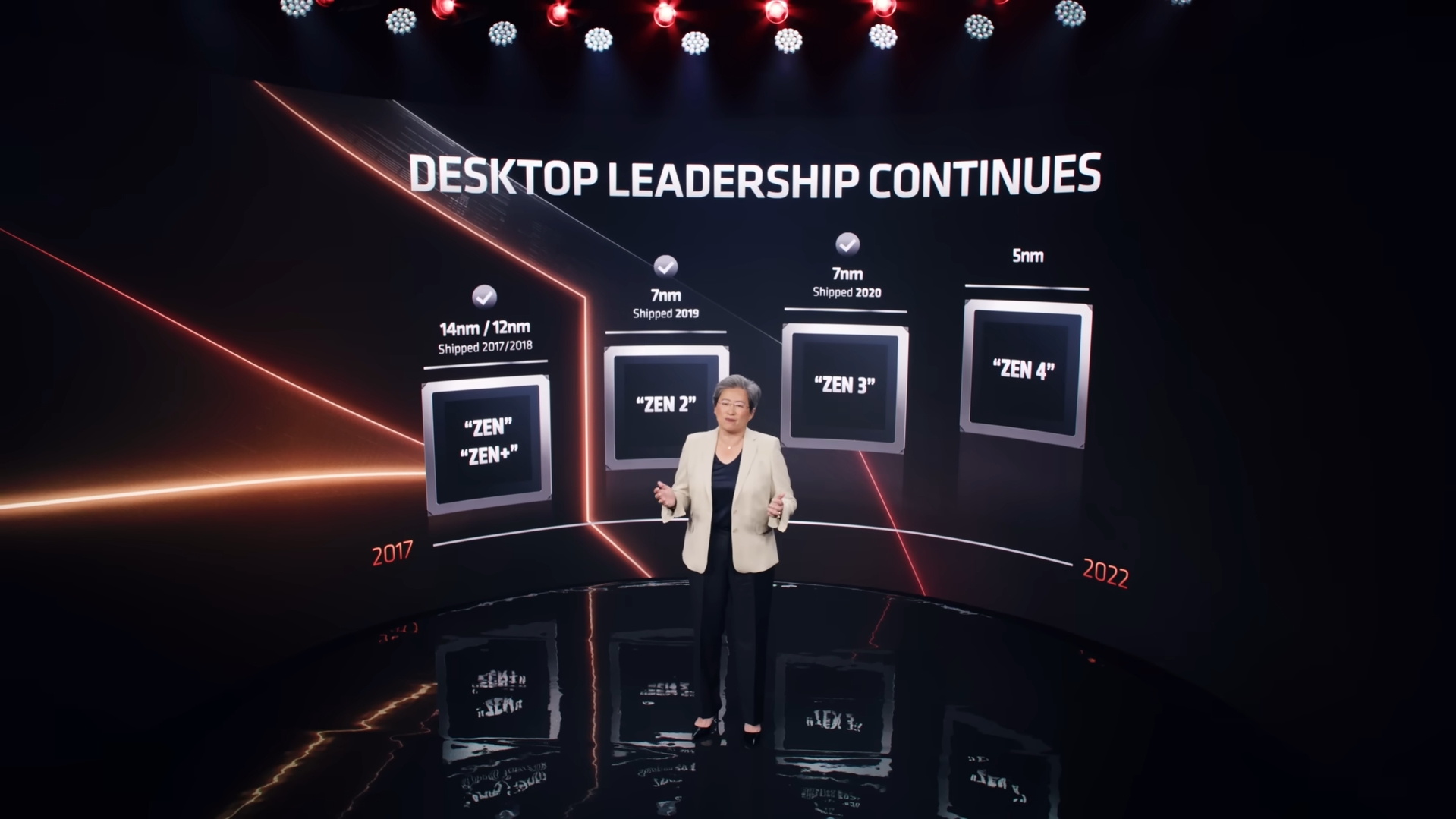 The Zen 4 architecture using five nanometers is the foundation of AMD's AM5 Socket. For example, TSMC uses a finFET fabrication method, the fourth Generation. This is a 3D fitting system. AM5 uses DDR5 memory and operates on PCIe 5. It has graphics that cannot saturate the PCIe lanes. PCIe Gen 4 supports read/write speeds of up to 5 gigabytes per second.
In November of 2022, PCI Express Generation 5 drives will be available. PCIe Gen 5 is great since it will provide unprecedented bandwidth and throughput for drives. PCIe Generation 5 is already available on Intel hardware. It's great to see so much cutting-edge innovation happening over at AMD.
The next-generation AMD Ryzen 7000 desktop CPUs combine the company's new Zen 4 core in 5nm manufacturing technology with the brand-new AM5 Socket architecture to increase desktop PC's performance, features, and capabilities. The foundation is the Zen 4 CPU at its heart. AMD plans Zen 4 core to improve upon the already impressive performance and performance per watt of the Zen 3 core.
The L2 cache capacity has doubled per core from 512 KB to 1 MB. The clock speed of Zen 4 is now significantly over 5 GHz. We also anticipate that Zen 4 CPUs will provide more than 15% greater single-threaded performance than previous generations, thanks to increased IPC and clock speed. AMD also included directives for AI workloads that may take advantage of hardware acceleration, such as neural networks and machine networking.
First 5nm x86 Processors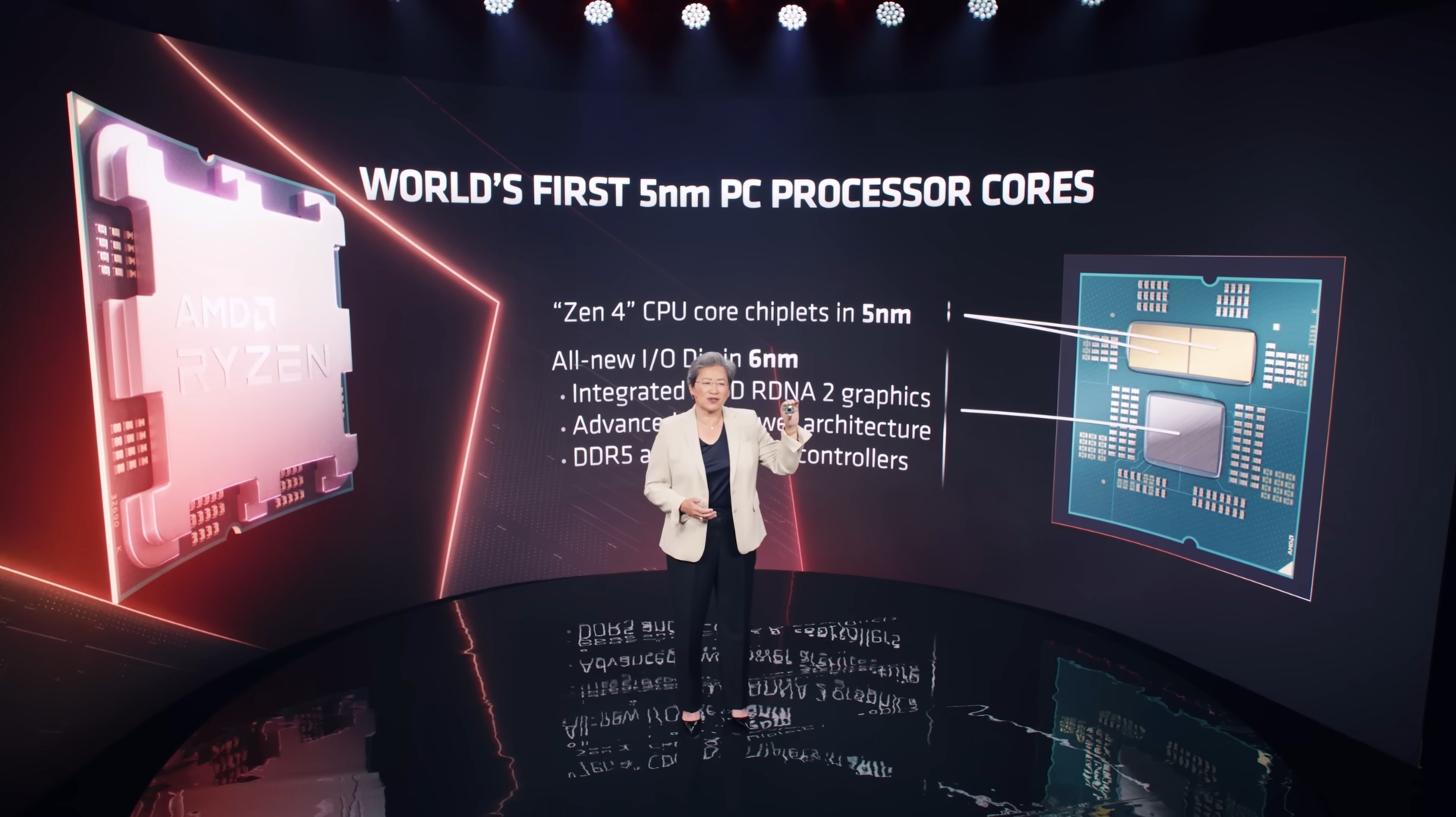 There are up to two chiplets in the new Ryzen 7000 series CPUs, each of which has eight Zen4 cores fabricated using an enhanced version of TSMC's potent five-nanometer manufacturing technology. A brand-new I/O die built just for Ryzen 7000. The bigger chiplet is manufactured at a reduced manufacturing node of only six nanometers.
With the addition of RDNA 2 graphics, AMD has finally included integrated graphics in its Ryzen desktop CPUs. Power management has improved, and new IO and memory standards, including DDR5 and PCIe 5, are supported. With 5nm, AMD's partnership with TSMC and its AID partners, which dates back a decade, will continue.
AMD's optimization of scaling, device capacitance, and metal stack considerably aided in Zen 4's performance. They cut the Di area by another 18% by downsizing the size and the physical space. Despite including improved performance features. To achieve high efficiency and high density in routing, a 15-layer telescopic metal stack has been jointly optimized.
With each successive Generation, AMD maintains its dedication to low power consumption without sacrificing performance. Their innovation in technology includes a 20% decrease in device capacitance and advancements in design as critical enablers. Zen 4 is 62% more efficient at the same performance level and 49% more powerful while using the same amount of power.
AMD's high-performance CPUs will have a minimal effect on the environment, which is a priority for the company. This is quickly becoming an essential factor for many of their customers. The transition from the Zen 4 to the Ryzen 7000 series is reflected in the performance benefits seen throughout the TDP spectrum. Due to the massive increases in IPC, this impact is magnified.
AM4 vs. AM5 Platform
AMD has released the new AM5 Socket for its upcoming Ryzen 7000 CPUs. But what are the main changes between it and AM4, and should you upgrade? Let's get into the specifics here. And although AM4 is an excellent platform that will be around for a long time, designing the finest PCs is always about breaking barriers. Therefore, AMD integrates its multi-generational CPU core roadmap with comments on its cutting-edge production processes and industry-leading packaging innovations.
Since the AM4 Socket from the previous Generation has a maximum TDP of 142 watts, CPUs based on the Zen 3 Architecture can only achieve 105 watts TDP. However, with the introduction of the AM5 Socket, AMD could increase its maximum capacity to 230 watts, enabling the newest Ryzen 7000 CPUs to have a maximum TDP of 170 watts. AMD may leverage the improved power supply to develop more powerful CPUs. Therefore, the AM5 Socket can support even the most powerful CPUs AMD develops in the future.
The AM5 Socket adopts Intel's land grid array (LGA) instead of PGA. AMD claims it is required to handle DDR5 memory and PCI Express 5.0. Therefore increasing the contact density on the same package was a priority. Additionally, the AM5 Platform is praised for its enhanced signal integrity and cutting-edge connection capabilities, including its support for dual-channel DDR5 memory, compared to its predecessor's sole support for DDR4.
Up to 24 PCIe5.0 lanes are available on the AM5 Platform, making it AMD's most feature-rich desktop platform to date. With AMD's platform lifespan until 2025 and beyond, consumers can expand with their Socket AM5 solution thanks to supporting new and developing technologies like PCIe Gen 5 and DDR5 memory.
Read our complete comparison of AM4 vs AM5 here.
AMD Ryzen 7000 Series Processors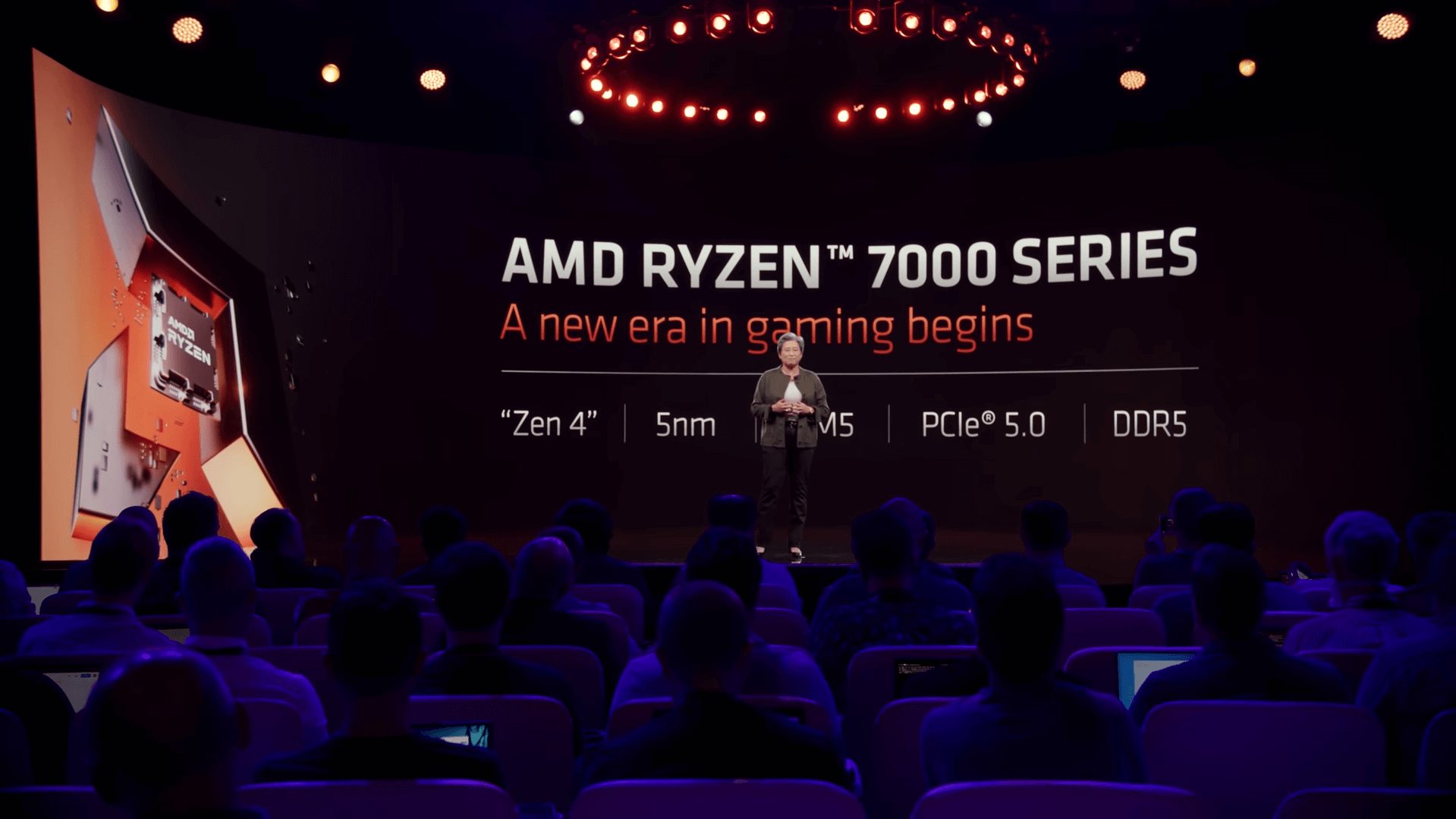 The AMD Ryzen 7000 Series continues the "Zen" architecture's track record of innovation, execution, and delivery with another double-digit increase in IPC above "Zen 3". The Ryzen 7000 Series is the first high-performance x86 5nm CPU, ushering in the lightning-fast "Zen 4" architecture to take gaming and content production to new heights.
The top-of-the-line 16-core AMD Ryzen 9 7950X CPU provides up to 57% greater content production performance in V-Ray Render than competing systems. Meanwhile, even AMD's 6-core Ryzen 5 7600X CPU is, on average, 5% quicker in gaming performance across a selection of games compared to the competition's top gaming processor.
Stunning increases in energy efficiency accompany the tremendous performance enhancements; the AMD Ryzen 7950X CPU is up to 47% more energy efficient than the competition. The Ryzen 7000 Series Processors, include a whole new 6nm I/O chip that accelerates hardware-based video encoding and decoding, light-duty graphics processing, and multiple monitor compatibility.
Ryzen 7000 Series Desktop CPUs operate more effectively than ever, thanks to various innovative power management features borrowed from AMD's ultra-efficient mobile processors. On September 27th, 2022, the first batch of four Zen 4 Ryzen 7000 CPUs will be released. You can get your hands on the premium X670 and X670E chipsets at release. The more affordable B650E and B650 chipsets won't come until October.
However, PCIe 5.0 SSDs won't be released until October, but DDR5 memory kits will be available at launch. For the Ryzen 7000 CPUs, TSMC's N5 5nm manufacturing node is used for the core computing die, while TSMC's 6nm process is used for the I/O Die. No graphics-free variants of the Ryzen 7000 processor will be available. They are supported by the RDNA 2 engine, which is located on the IOD (I/O Die).
Ryzen 9 7950X

AMD's 16-core, $699 Ryzen 9 7950X flagship processor is billed as the world's fastest CPU. With the high-end 7950X, AMD competes head-to-head with Intel's CPUs and says it is 11% quicker overall in gaming compared to Intel's fastest chip, the 12900K. The Ryzen 9 7950X, with its 16 cores and 32 threads, costs $100 less than its predecessor, the Ryzen 9 5950X.
The flagship Ryzen 9 7950X will have a clock rate that is 16% higher than the Ryzen 9 5950X, with a boost clock rate of 5.7 GHz. This outstanding accomplishment for a 16-core processor represents the highest frequency increase in the Ryzen era by 800 MHz. Although AMD's top-of-the-line 16-core Ryzen 9 7950X is priced competitively, the $100 premium for the Ryzen 7 7700X seems excessive. The persistent expensive cost of the base model is another potential turnoff for fans.
Ryzen 9 7900X

Like its predecessor, the Ryzen 9 5900X, the Ryzen 9 7900X has the same starting price for its complete set of 12 cores and 24 threads. Also noteworthy is that Ryzen 9 7900X boasts a significant 800 MHz increase in clock speed across its 12 cores. AMD has verified that Ryzen 7000 still has Precision Boost 2 to reveal the most significant boost frequencies available at all times. However, this will only happen on two cores.
Ryzen 7 7700X

However, AMD's eight-core, 16-thread Ryzen 7 7700X has a $100 higher starting price than the 5700X. There is no change to the TDP of the Ryzen 7 7700X. Furthermore, the AM5 Socket's PPT maximum power consumption has increased to 230W. This is a substantial improvement compared to the previous-generation Ryzen 5000's maximum power consumption of 142W.
Ryzen 7 7700x with eight cores of its own, the Zen 4 processor outperforms the Ryzen 7 5800X by a staggering 32% in the multi-threaded Cinebench test. The $100 extra for the Ryzen 7 7700X seems excessive. The persistent expensive cost of the base models is another potential turnoff for fans.
Ryzen 5 7600X

Ryzen 5 7600X is the entry-level model of AMD's Zen 4 CPUs. Based on AMD's internal testing, these processors will provide industry-leading performance, marking a welcome return to form. The 12900K is inferior to even the budget Ryzen 5 7600X by 5% in gaming performance. The chips also include cutting-edge technology. Such as a new integrated Radeon RDNA 2 graphics engine and support for AVX-512-based AI instructions.
Although it's great that AMD has maintained the $299 price point for the entry-level Ryzen 5 7600X, it's not a full victory since this same high entry-level pricing was criticized when the Ryzen 5000 series was first released. AMD claims that the highest performance gains may be seen in the lower TDP levels when using the Zen 4 architecture in conjunction with the TSMC 5nm node. That makes logical, as there are always some sacrifices in power and performance as you go up the frequency/voltage curve.
Ryzen 7000 Features and Performance Improvements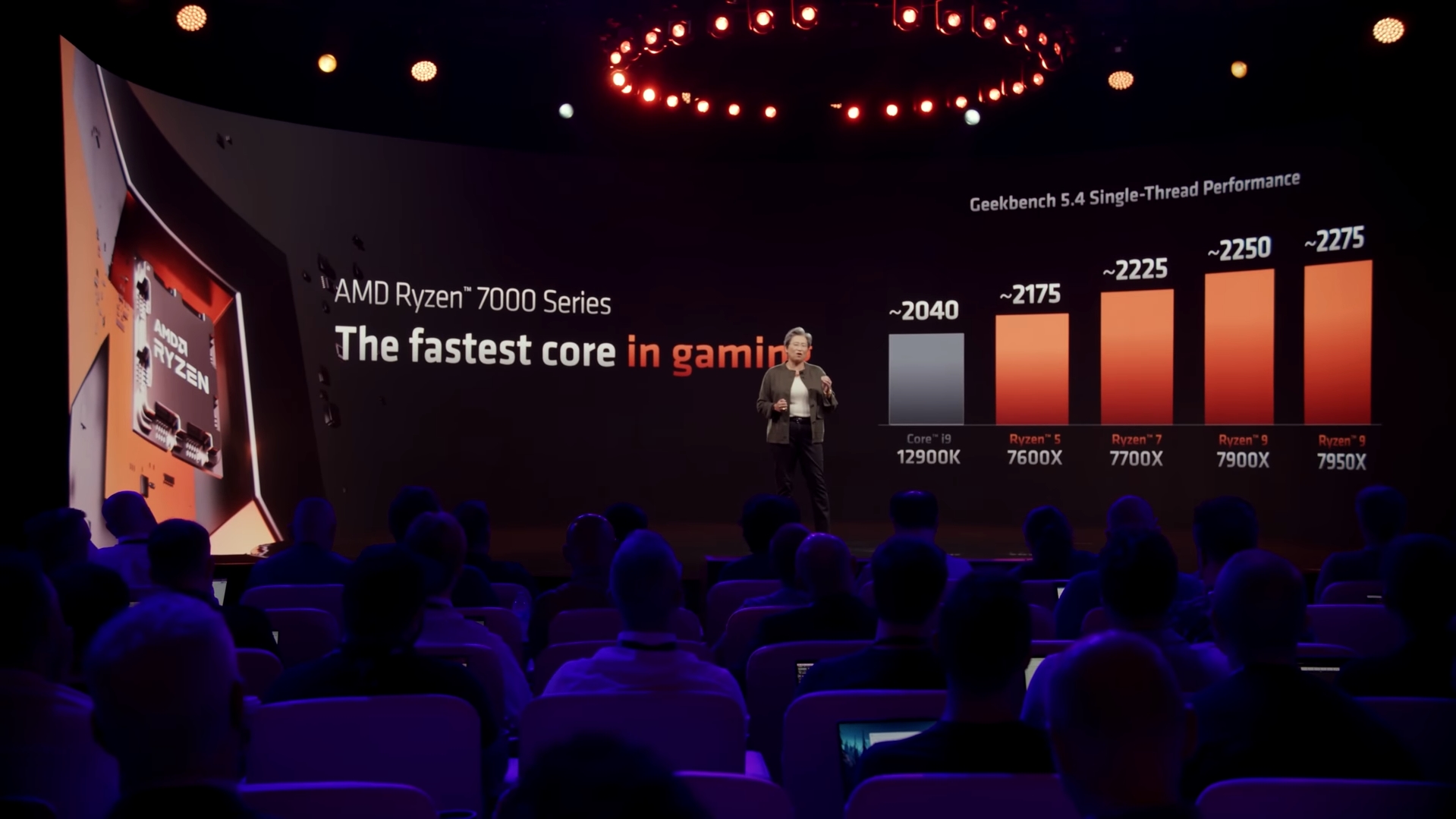 So, we're talking about AMD's next AM5 Platform and the Ryzen 7000 family of processors. Since the AM4 Socket had been in use since 2016, a revamp was in need. Come, let's discuss the IPC. They conducted extensive testing across the board, resulting in an average IPC uplift of 13%. Like most enthusiasts who conduct IPC comparisons, AMD capped the clock speed at four different types.
They were able to synchronize the frequencies of the 5950x and 7950x, resulting in a median performance boost of about 13%. It reached 39% in one area to the max and 1% in another at the lowest. What's crazier is that AMD can achieve it with a relatively simple and practical approach. Now, the TDP is 170 watts, an upgrade over the 5950x, which presently displays 105.
AMD had to elevate that TDP since it has a boost of up to 5.7 GHz on the 7950x. Nowadays, single-core speed is crucial in applications like Adobe. Believe it or not, many adobe processes are still single-threaded. So, 5 to up to 5.7 GHz per core is a significant boost. This is higher than Intel's single-core boost clock, an area in which Intel has traditionally excelled. AMD's actual clock speed has now surpassed Intel's, and the day has finally arrived.
Because of how modern Silicon technology is produced, we once believed that it would be impossible to achieve speeds of five gigahertz or higher. Incredibly, we can produce chips using a five-nanometer technology that runs at over six GHz at just 170 watts of TDP. Keep in mind that, even without an overclock, the base power consumption of a 12900k system is around 230 watts. There is much yet to be discovered about this new series concerning overclocking.
You can find everything you need to know about the AM5 Socket and the upcoming Ryzen 7000 series processors here. We aimed to cover every aspect of this article on the AM5 Socket. If you still have any queries drop them down in the comment sections below. We will be happy to clear any doubts in your mind related to the AM5 Socket.
The AM5 Socket seems to be a success, as AMD has reclaimed its position as the market leader. We are currently awaiting its release. So, we may begin benchmarking to see how many of AMD's claims are true. Switching from a PGA interface to an LGA one was the appropriate choice for AMD since it allows for DDR5 memory and PCIe 5.
After all, Intel's 12th Generation uses a socket 18 times less sophisticated than the LGA 1718's. Plus, AMD built-in graphics so consumers wouldn't have to shell out extra cash for a separate graphics card just to see what was being shown on their computer screen. There is a wide selection of supported chipsets, from budget to high-performance options.
For the consumer, AMD is leaving a lot of room for maneuver. AMD may now be able to capture the performance crown in every area with the introduction of the Ryzen 7000-series, which has IPC improvements and clock rates of up to 5.7 GHz. The price hike is upsetting, but we believe it is necessary.
The team here at Tech4gamers is psyched about AMD's innovations and can't wait to share our thoughts in upcoming reviews and featured articles. Keep up with us on social media and here on the site to get the scoop on all the newest developments in the IT industry. This is all from our side. See you in the following article. Many thanks!
Frequently Asked Questions
Is AM5 compatible with DDR4?
AMD has revealed that the AM5 Socket would be AMD's first DDR5-based Platform. On the contrary, AMD's AM5 Socket does not have support for DDR4 memory. Unlike Intel's LGA 1700 socket. Therefore, the Ryzen 7000 and subsequent AMD CPUs will only be able to use DDR5 memory.
Will AM5 be LGA?
AMD is finally moving away from the PGA interface used by socket AM4 and adopting the more standard LGA interface. They required extra pins to use PCIe Gen 5, so they switched to LGA Socket. A land grid array in which the pins are located on the motherboard rather than the CPU. And second, DDR5 memory.
What chipset will the Ryzen 7000 use?
The X670E, X670, B650, and B650E are the four AM5 chipsets that have been disclosed so far. Like the present Generation, these new motherboards will naturally come equipped with various functions aimed at consumers. The X670 and X670E chipsets will be the first to be released on September 27th. They will be followed by the recently announced B650E and B650 in October.
Which CPUs Will the New AM5 Socket Support?
The Ryzen 7000 Series is the first high-performance x86 5nm CPU, ushering in the lightning-fast "Zen 4" architecture to take gaming and content production to new heights. They are the first CPUs lineup that will start the journey of the New AM5 socket. The Processors are listed below. Ryzen 9 7950X Ryzen 9 7900X Ryzen 7 7700X Ryzen 5 7600X
Will AM5 last as long as AM4?
With the release of the AM5 Socket, the AM4 era has come to an end. After AM4's enormous success, it has some large shoes to fill. AMD will continue to support the new AM5 CPU socket until 2025. Back in September 2016, AMD introduced the AM4 Socket. Starting with Zen+ and continuing through Zen 3, AMD has relied on it as the foundation for its various microarchitectures.
Was our article helpful? 👨‍💻
Thank you! Please share your positive feedback. 🔋
How could we improve this post? Please Help us. 😔