The NVIDIA GeForce RTX series cards have been out for a while, and you might be lucky enough to have one running on your PC, but how do you turn RTX on? Does the game you want to play even have support for RTX technology? What even is RTX? In this article, we'll give you a basic understanding of NVIDIA's real-time ray tracing technology and answer the question of how to turn RTX on for different game titles.
What Is RTX?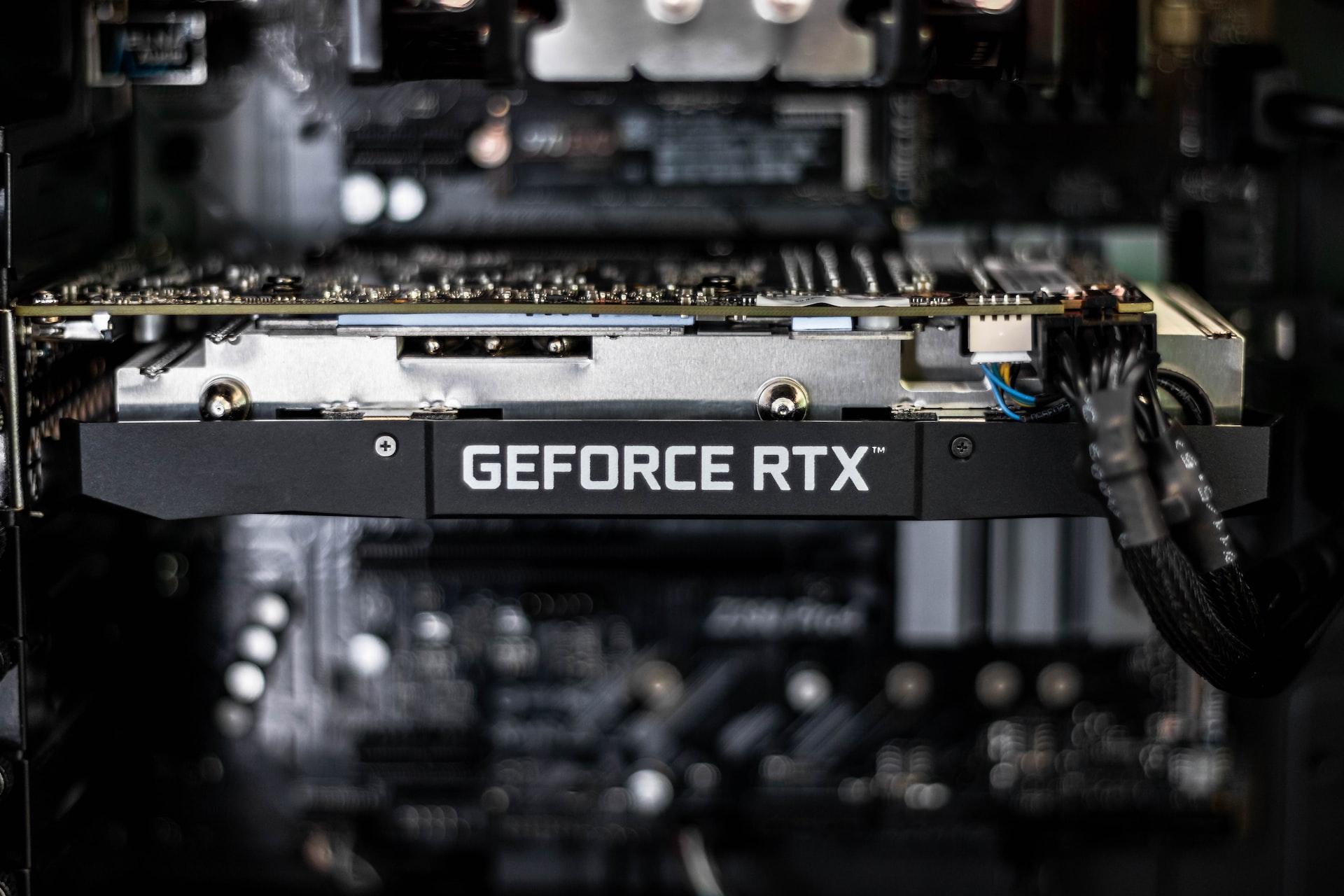 Back in the fall of 2018, NVIDIA launched their first ever GPUs supporting real-time ray tracing under the Turing family microarchitecture. These were labeled the RTX series, which replaced NVIDIA's prior GTX series graphics cards.
NVIDIA's RTX is a label for their most recent cards that include ray tracing technology, and RTX itself stands for Ray Tracing Texel eXtreme. This technology basically enables the graphics card to do real-time rendering of light rays. While it's certainly new for gaming, for other mediums of entertainment such as animated movies, ray tracing has been in use for a long time.
Traditionally, ray tracing establishes a light source and calculates each light ray emanating from that light source and how it affects the objects that it hits. It goes on to trace the light ray's path after it gets reflected by an object while taking into account the object's reflectiveness until it finally reaches another light source.
Animation companies use supercomputers and advanced software to do this effectively to render movie scenes. As you can probably guess, this requires a lot of computational power, which normal GPUs just don't have.
NVIDIA's consumer-grade ray tracing actually follows the light ray behind any given pixel on the screen. It traces the light ray for the object behind that pixel before finally reaching the light source after hitting the object.
So instead of rendering the whole scene, ray tracing only works for the user's perspective, which allows for the very low number of rays that need to be traced and less computational power.
If all that went over your head, just understand that the main goal that NVIDIA is trying to achieve is to make the lighting on objects look more realistic, which in turn makes the overall game look more beautiful.
RTX series also includes DLSS, which stands for Deep Learning Super Sampling, which is a deep learning AI technology. It upscales lower resolution textures to your monitor's native resolution and also increases frame rendering speeds allowing for higher frame rates and smoother gameplay.
NVIDIA GeForce RTX cards come with extra RT Cores and Tensor Cores, which are used in ray tracing and DLSS. This makes NVIDIA's RTX series a major name in the gaming and tech community.
What Games Support RTX?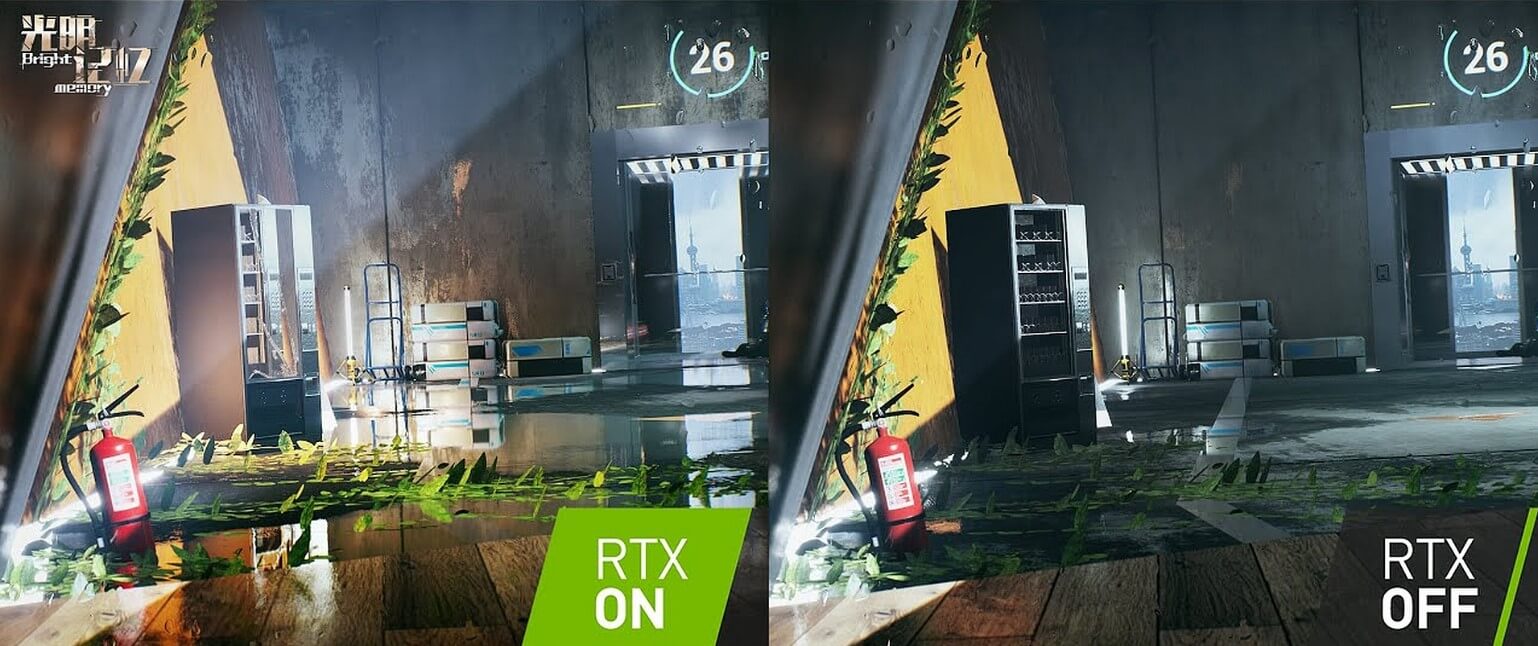 Even after almost 4 years, games haven't fully utilized the potential of RTX series graphic cards. Soon after the RTX 2000 series release, NVIDIA started adding a list of games that had support for ray tracing and DLSS features on their official website.
Among them are famous titles, including Cyberpunk 2077, Battlefield V, and Control, which showcase the capability of ray tracing brilliantly. Upcoming gaming titles are being pushed to have support for ray tracing, and NVIDIA is adding more and more games to its collection.
Currently, more than 150 titles have support for ray tracing, and almost all mainstream games are included in NVIDIA's catalog. There's enough variety in the market for you to experience ray tracing for yourself.
RTX Vs GTX: What's The Difference?
GTX and RTX are both labels of NVIDIA graphics, with the latter being the more recent one. Right now, RTX is the source of attention for NVIDIA, with its dabbling into ray tracing and DLSS technologies.
GTX stands for Giga Texel Shader eXtreme, and this line of graphics cards has been out for well over a decade. They don't include RT cores and Tensor cores; hence they can't use ray tracing, and DLSS technologies like RTX does. Instead, this generation of graphics cards renders games that use rasterization, which is the current standard for games.
Games have stuck to rasterization for a while. In rasterization, the image of the shadow is pre-rendered and then overlayed on the surface of the object. This method of rendering light and shadow has reached its end with the introduction of ray tracing.
While rasterization smears a shadow on top of the object, ray tracing actually simulates the physical behavior of light in real-time. This is a superior way of rendering light as it renders light exactly the same as how light works in real life.
GTX lineup has produced some of the best graphic cards in the market, and the more recent ones will last for years until ray tracing becomes the new standard for gaming. As of now, most games aren't being built with ray tracing as a base.
How To Enable RTX In Games
Minecraft
Minecraft, a game that has been out for over a decade and is still as popular as ever, received a major update in 2021 where it allowed support for real-time raytracing. NVIDIA has partnered with Microsoft to provide improved lighting, shadows, and reflections via the use of raytracing.
The minimum requirements for how to turn RTX on in Minecraft start from the NVIDIA GeForce RTX 2000 series graphics cards. Of course, you'll also need a fitting CPU and a decent chunk of RAM to run the game with raytracing. It's also worth mentioning that you can't play Minecraft with ray tracing on the Java version, and you also need to ensure that you have the latest drivers for your GPU.
Turning RTX on in Minecraft is quite simple. All you need to do is install the latest version of Minecraft from the Microsoft Store. Open the game and then install any Minecraft RTX resource pack of your liking online. Many forums and websites are available online with all sorts of resource packs, such as Planet Minecraft.
Once you have downloaded a Minecraft RTX resource pack, it's time to activate it in your world. To do this, you need to open Minecraft, select the world in which you want to activate ray tracing, go to "Resource Packs", activate the RTX resource pack that you installed under "My Packs," and then play the game.
If this is your first time playing Minecraft, we'll show you how to create a new world with Minecraft RTX enabled. You can follow these steps and find out how to turn RTX on in Minecraft for a new world, or you're existing one. All the screenshots in this guide were obtained from YT/VIPmanYT.
First things first, you need to click on "Play Game" on the home screen.

Next, select "Create New."

Then, click on "Create New World."

Scroll down until you see "Resource Packs" and click on it.

Under "My Packs," you'll find the RTX resource pack that you installed. Click on it and select "Activate." Finally, click on "Create."
But hold your horses; we're not done yet. When you open the game, you'll be disappointed to find there's not much of a difference from the usual version. That's because RTX hasn't been enabled from the settings yet. To enable RTX from the settings, follow these steps.
Press the Esc key and go to "Settings."

Select "Video."

Scroll down until you find the "Ray Tracing" option and enable it.
And now you can play Minecraft with ray tracing on. The game will have far more realistic lighting, shadows, and reflections compared to before. You'll also notice less frame rate than before because of the extra computation your GPU has to do because of ray tracing.
Fortnite
Back in 2017. Epic Games released the battle royale game mode of Fortnite and took the world by storm. Since then, the game has received numerous updates changing how the game looks. You'll be glad to know that Fortnite added the ray tracing feature to their game in September 2020, making it the first battle royale game with ray tracing technology.
To find out how to turn RTX on in Fortnite, you first need to check if your PC meets the minimum requirements to run it. If your system is good to go, then follow these steps to turn on ray tracing in Fortnite:
Press Esc and go to Settings.

Go to Advanced Settings.

Scroll down until you find Ray Tracing.

Toggle Ray Tracing ON and then select Save Changes.
This should answer the question of how to turn RTX on in Fortnite. You'll see a significant drop in FPS when you turn ray tracing on in Fortnite so you might want to lower the other settings if it's unplayable.
Roblox
While Roblox officially doesn't have support for real-time ray tracing, there are mods that can give you really close results.
Enabling RTX on Roblox can be a bit tricky, but if you follow the instructions in this guide properly, you will be able to play the game with real-time ray tracing and improved graphics. For this, you'll need to install additional shaders by Extravi. Once you've installed them, follow these steps:
Extract the files to the desktop.

Open the folder and run the Reshade Setup.

Now you'll need to find the location where Roblox is installed. You can do this by right-clicking on the desktop icon and selecting Open File Location.

Once you're there, go back to the Versions folder and open the folder with the latest version of Roblox that you have on your PC. You can check the date written after the file name to see which is the most recent.

Make sure there's a file named RobloxPlayerBeta.exe inside the folder. Now copy the directory and return to the Reshade Setup.

Click on 'Select game to install or uninstall from and paste the file directory on the search bar. Once you're in, select RobloxPlayerBeta.exe and click on Open.

Select OpenGL.

Select Yes.

Click on Yes again.

Select Uncheck All and click Ok. Close the setup afterward.

Now open the folder that you extracted and copy the file named 'opengl32.dll' and the folder named 'reshade-shaders.'

Drag both of them to the folder with RobloxPlayerBeta.exe in them and select 'Replace the files in the destination.

If they aren't on by default, press the 'Home' key, look for Extravi Shaders, and turn them on.
With that done, you can play Roblox with RTX on. As you can see the results after adding RTX shaders, their game looks fantastic with improved lighting, shadows, reflections, ambient occlusion, and more.
GTA 5
GTA 5 was released back in 2013 and still remains one of the best modern open-world games of all time. When it was released, the game looked incredible, and Rockstar set a new standard for details in games and modern graphics.
With that said, the game hasn't officially released an RTX version for their game on PC. However, the Xbox and PS5 versions have released a version of the game supporting RTX. While it does have ray tracing turned on, the game doesn't look much different from normal, and some might even consider the normal version over RTX.
Even if there is currently doesn't exist a version of GTA 5 with ray tracing on PC currently doesn't exist, it has an abundance of graphical enhancement mods that offer an experience very similar to ray tracing.
Forza Horizon 5
Forza Horizon 5 is the latest installment in the popular Forza Horizon franchise, with stunning graphics and satisfying racing gameplay. While Forza Horizon 5 does have absolutely breathtaking visuals, it doesn't have official support for ray tracing during the gameplay.
Forza Horizon 5 only features ray tracing in the game's menu, where you're able to see the cars with RTX turned on. As disappointing as it is to hear, the game still looks beautiful, and you wouldn't be able to tell the difference between the ray tracing vs. the normal version.
Is RTX Worth It?
As of now, most games rely on the older rasterization method of rendering light, and while it has served the industry quite well, the ray tracing method is much superior to it for rendering light.
You could say that rasterization has been pushed to its limits to compete with RTX in its emerging stages. In the near future, we can expect more games to utilize ray tracing in the same way animated movies do for a far more realistic gaming experience.
But there are a lot of downsides to RTX graphics cards. Firstly, their price is off the charts, and they're rare to find in the market. Moreover, when turning ray tracing on, you'll see a significant drop in FPS when playing games unless you're using an RTX 3080 Ti or RTX 3090.
Moreover, the difference between rasterization and ray tracing isn't that huge, and some may even prefer the rasterized version of the game over ray tracing. There's also a limited number of games that have support for ray tracing.
In the end, we can only say that RTX is not worth the money, at least not yet. Unless we see more titles utilizing the full depth of ray tracing, it's not worth investing in currently.
Final Thoughts
In this article, we covered the question of how to turn RTX on in popular games. We also discussed what's so special about the RTX series graphics cards and how ray tracing works.
There are still a lot of games being released with ray tracing capabilities, and we can hope for game developers to make the games more optimized for ray tracing so we can see more realistic lighting, shadows, reflections, and other rendering methods.
Was our article helpful? 👨‍💻
Thank you! Please share your positive feedback. 🔋
How could we improve this post? Please Help us. 😔