Best High-End 280mm AIO?
Review Summary
ALPHACOOL Eisbaer Pro AURORA 280 CPU AIO Digital RGB has quite a lengthy name. This cooler is a feature-rich cooling solution comprising nothing but the custom loop components from ALPHACOOL. This cooler has a decent performance but with loud fans. The digital RGB lighting effects are quite eye-catching. This cooler might not meet your need to overclock the high-end CPU SKUs, but it can handle a thermal load on stock loads.
Quality -

9/10

Design -

9/10

Performance -

8.5/10

Features -

9/10

Value -

7.5/10
Pros
Adequate Thermal Performance
A-RGB Lighting on Fans and Housing
Extensive Sockets Support
Expandable
Modular
Full-Copper Radiator
Standard G1/4" Ports
High-Performance TPV Tubes
Sub-Zero Thermal Paste
Dedicated RGB Controller
Cons
Noisy fans
No thermal paste
Pricey
Eisbaer Pro HPE series coolers from ALPHACOOL are their extreme high-performance liquid cooling solutions featuring the new HPE series radiators. Then comes the Eisbaer Pro series coolers that feature the regular NexXxos XT series radiators. So far, we have tested ALPHACOOL Eisbaer PRO AURORA – HPE 360 Digital RGB and Eisbaer PRO AURORA – 240 Digital RGB liquid coolers. This time around, we are taking a look at the 280mm version of the PRO AURORA series of coolers.
The Eisbaer PRO AURORA – 280 Digital RGB liquid cooler has a 280mm copper-made radiator and comes with 3x AURORA 140mm fans. These fans have digital RGB lighting. ALPHACOOL has provided extensive socket support here as well. This cooler is compatible with Intel 3647 and 4189 sockets and AMD TR4 / sTRX4 / sWRX8 / SP3 sockets. This cooler is also compatible with Intel: 115X / 1200 / 1700 / 2011 / 2011-3 / 2066 and AMD: AM4 / AM5 sockets. ALPHACOOL has implemented a full-length 78x60mm copper base plate so that this cooler can fully cover the IHS of those CPUs.
Specifications
| Product | ALPHACOOL Eisbaer PRO AURORA 280 CPU AIO |
| --- | --- |
| Dimensions | 316 x 144 x 30mm |
| Fan size | 140 x 140 x 25 mm |
| Pump Speed | 2600 RPM |
| Cooler Bottom | Nickel plated copper |
| Pump Power Consumption | 3.2W |
| Pump Voltage | 6-13,5V DC |
| Fan Speed | 0 - 2000 RPM |
| Max. Air Flow | 154,1 m³/h |
| Static Pressure | 2.2 mm H2O |
| Bearing | Sleeve |
Packing Box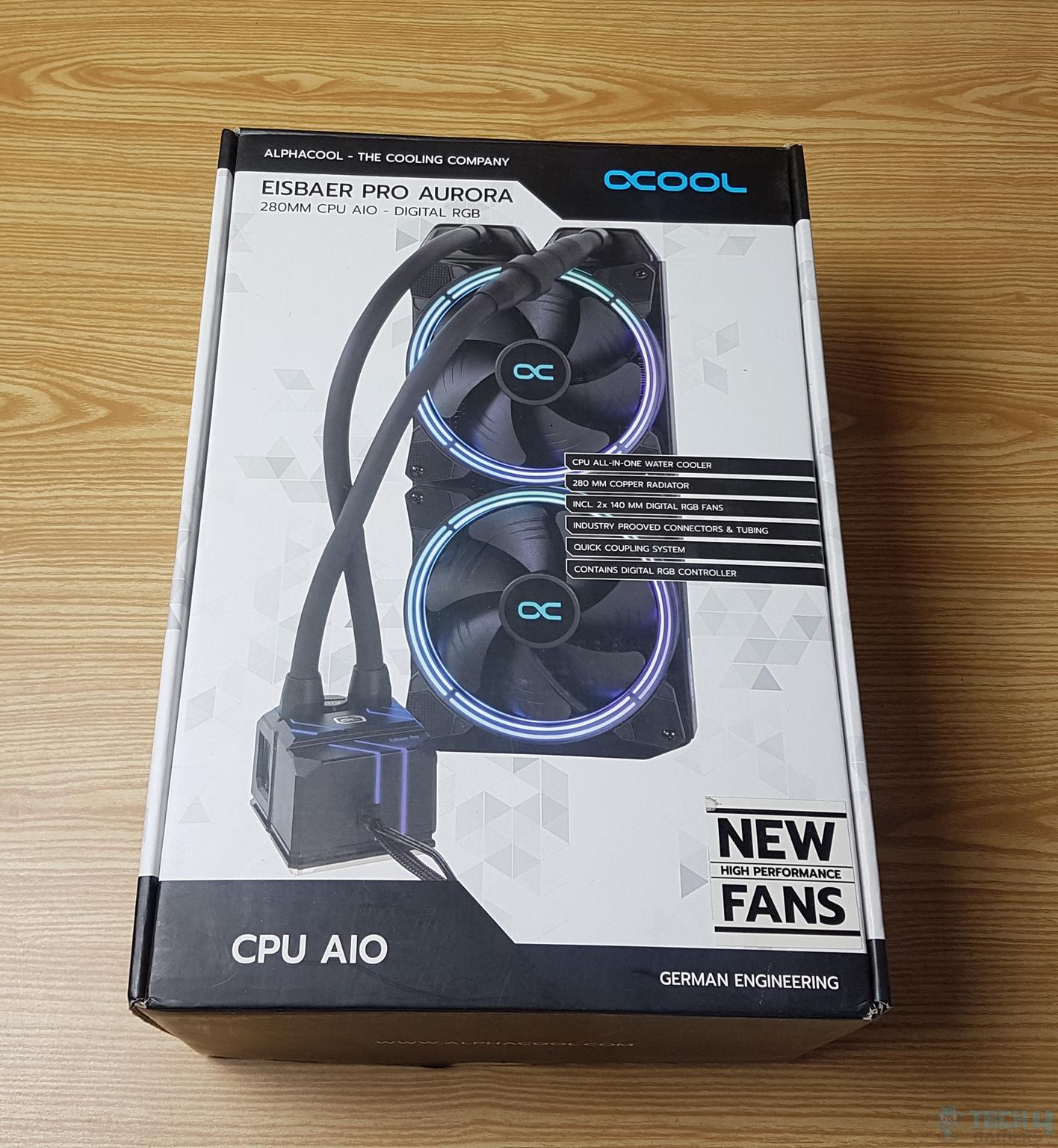 The cooler is provided in a cardboard box. Take a look, and you will know that somehow, ALPHACOOL is showing a picture of a regular Eisbaer cooler instead of the one with Rise AURORA fans.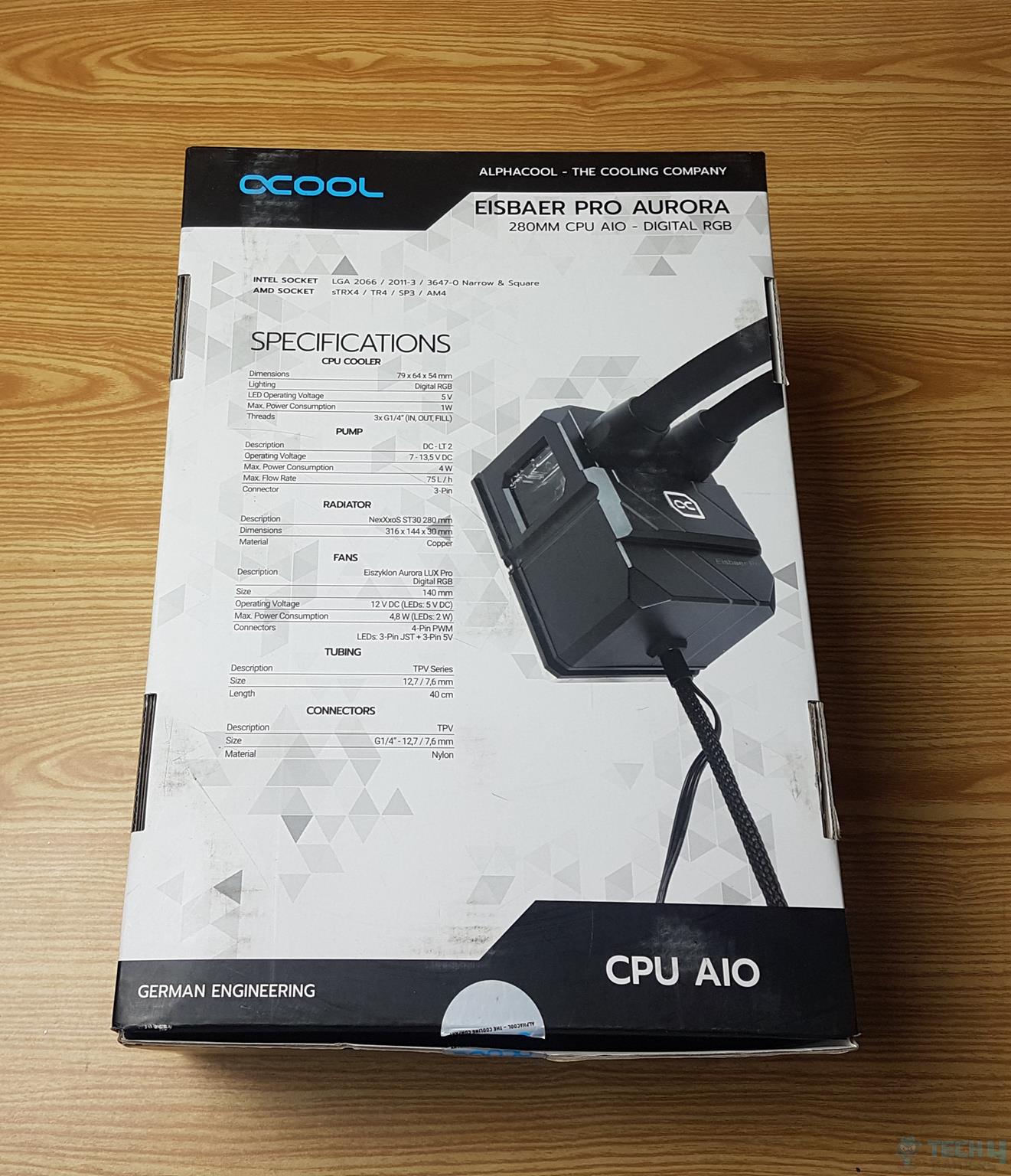 There is a listing of specifications for this cooler on the backside of the main packing box. There is also a listing of socket compatibility up top.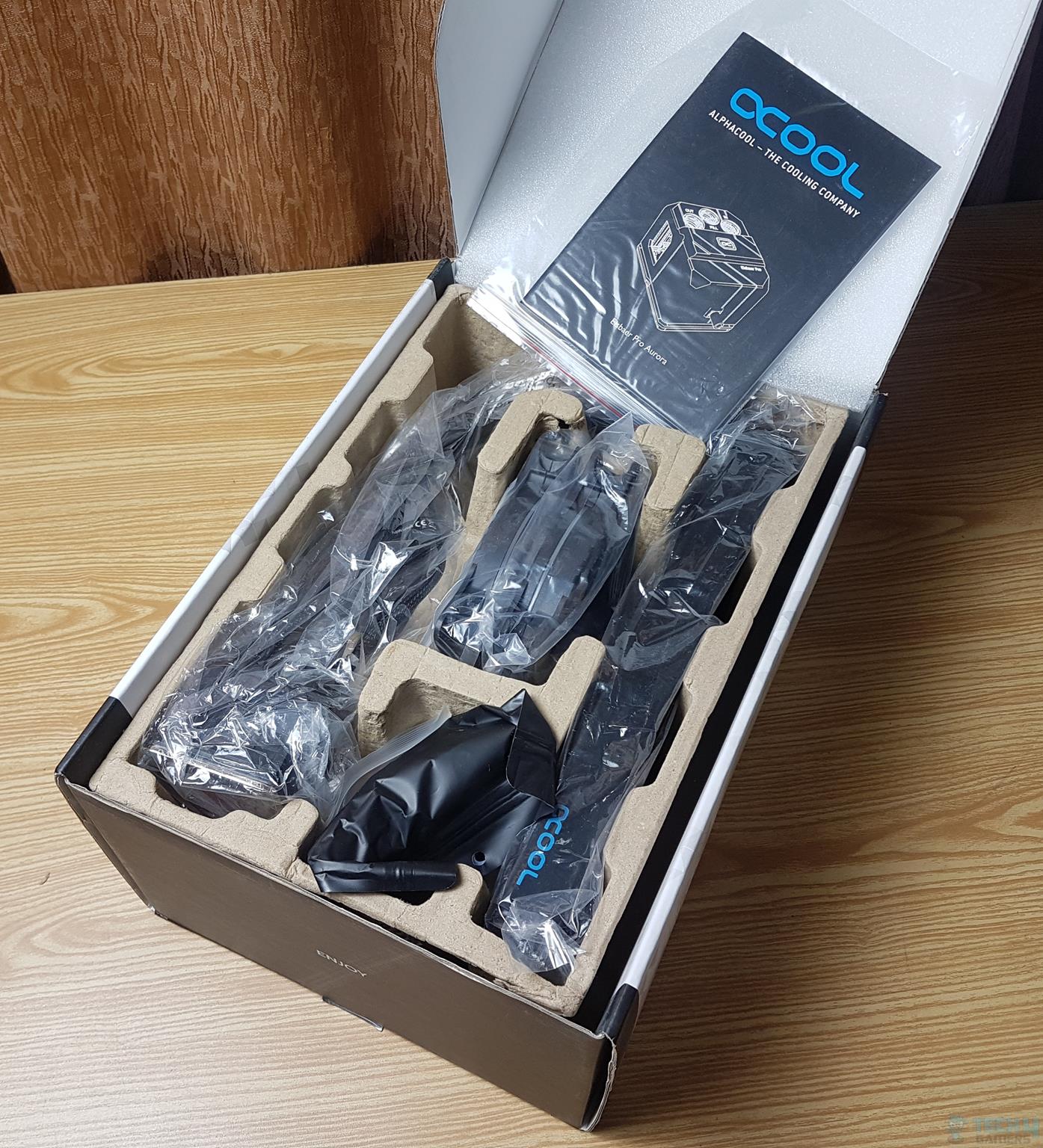 The cooler is shipped sitting inside an egged carton to prevent any damage to the contents during the shipping.
What's in the box?
Let's see what is provided in the box when it comes to the mounting hardware.
There is a comprehensive user guide provided with this cooler.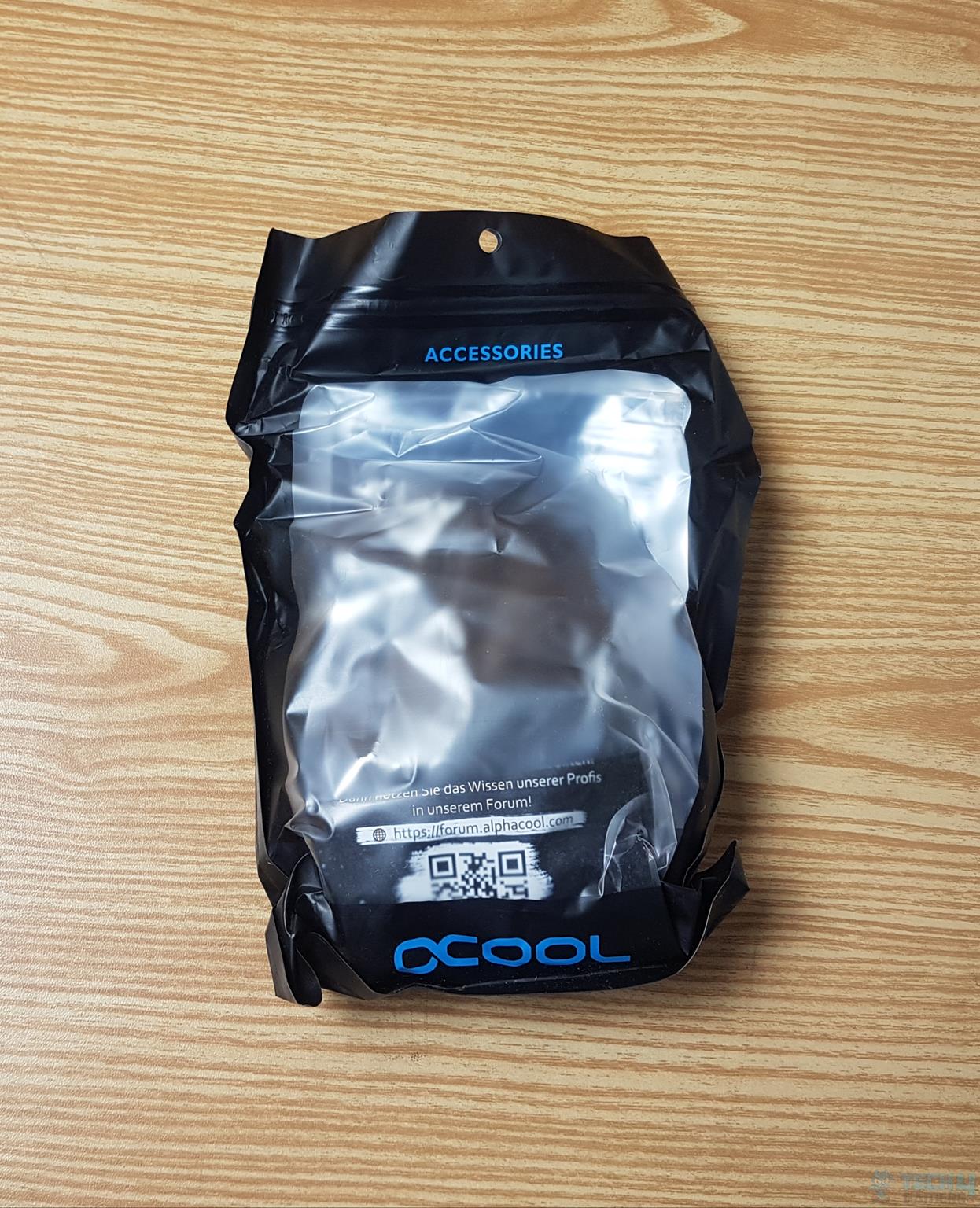 All accessories are placed inside a pouch with a transparent front.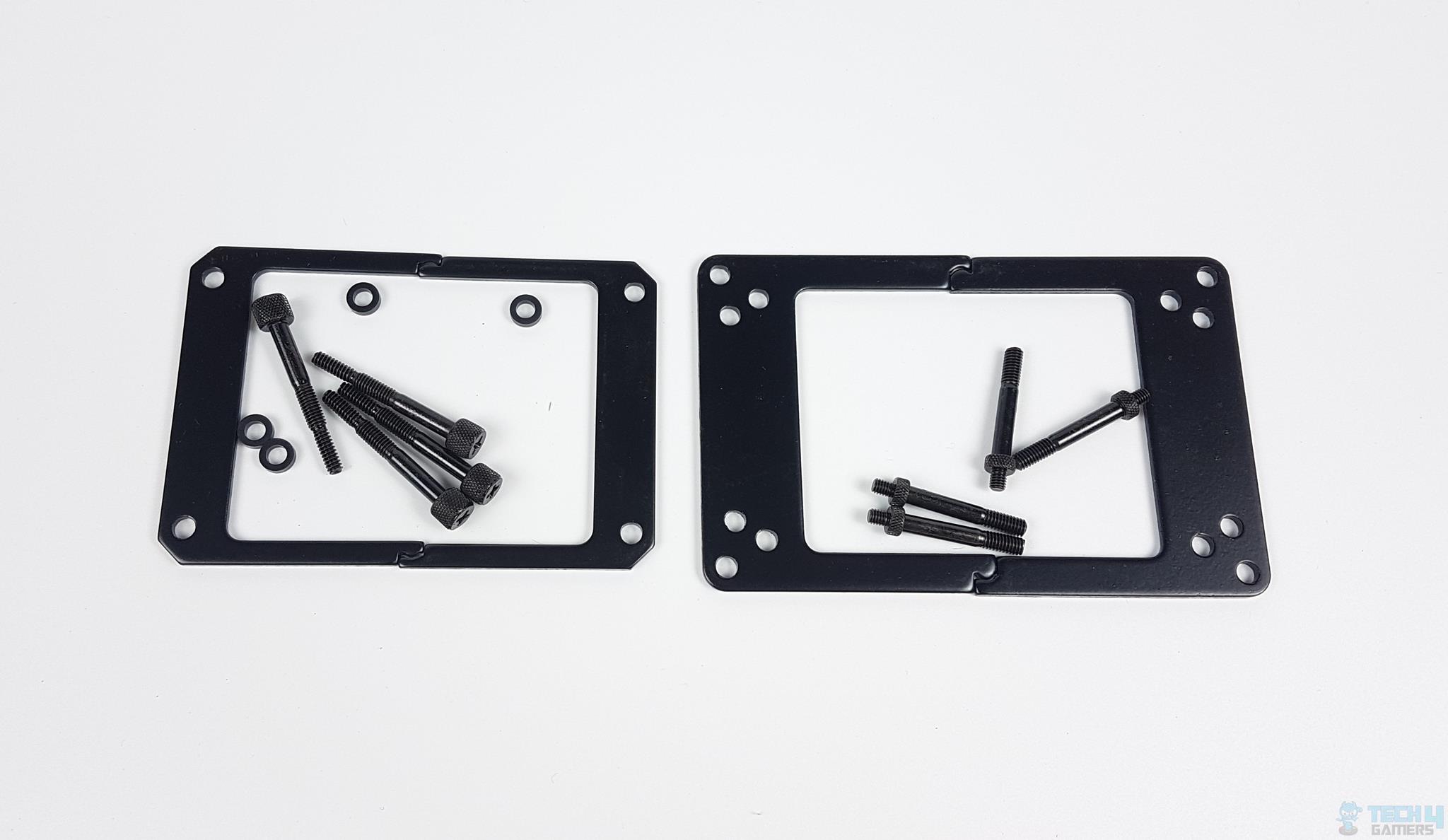 AMD hardware includes:
1x Set of AMD Bracket for AM4/AM5
1x Set of AMD Bracket for TR4 / sTRX4 / sWRX8 / SP3
4x 2mm washers
4x Long Screws or Pillars for AM4/AM5
4x Long Screws or Pillars for other sockets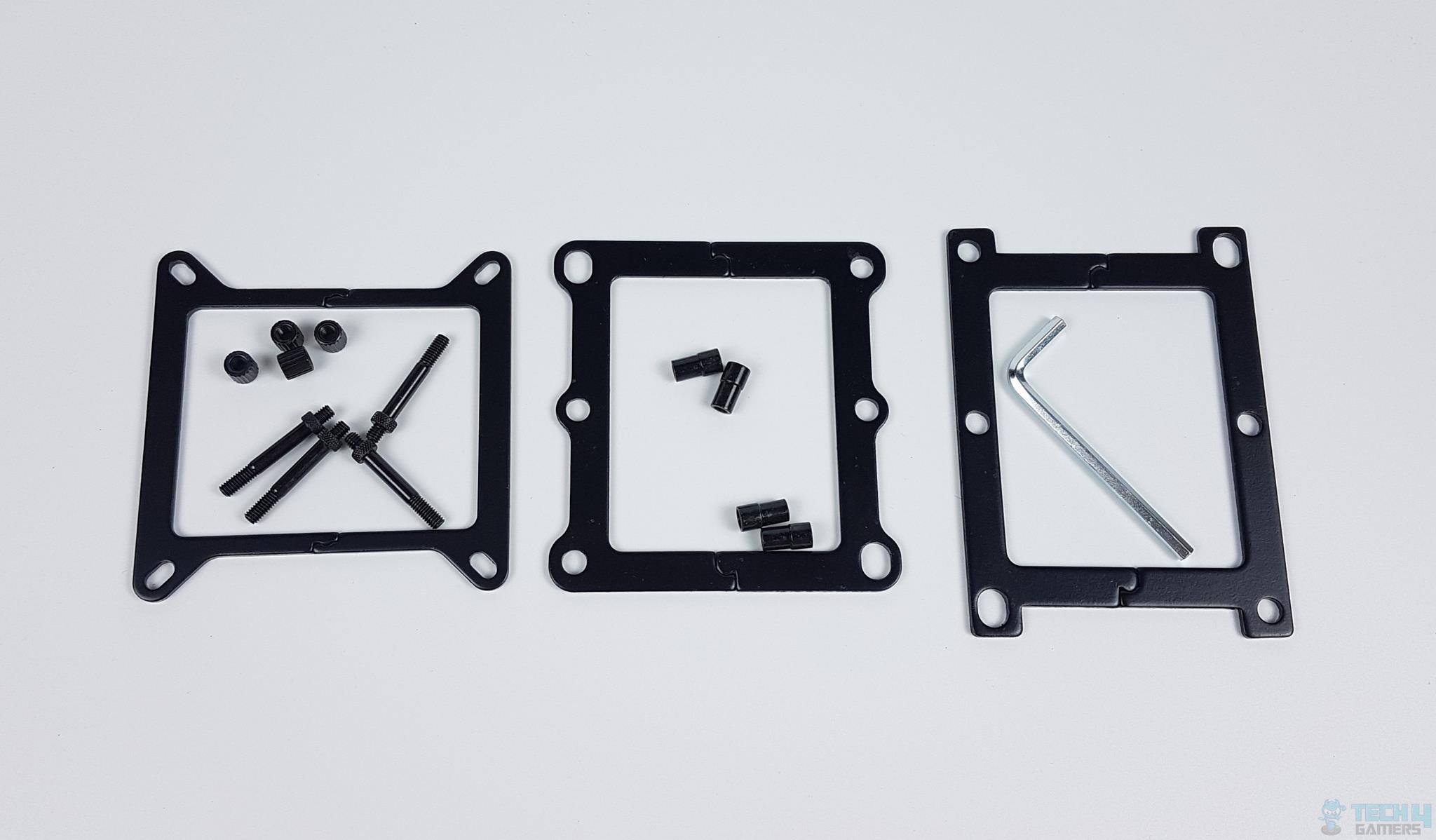 Intel hardware includes:
1x set of Mounting Brackets for Intel LGA 115x/1200/1700 sockets
1x set of Mounting Brackets for Intel 3647 socket
1x set of Mounting Brackets for Intel 4189 socket
4x Long Screws or Pillars for Intel LGA20xx Socket
4x Plastic made Standoffs
1x Allen Key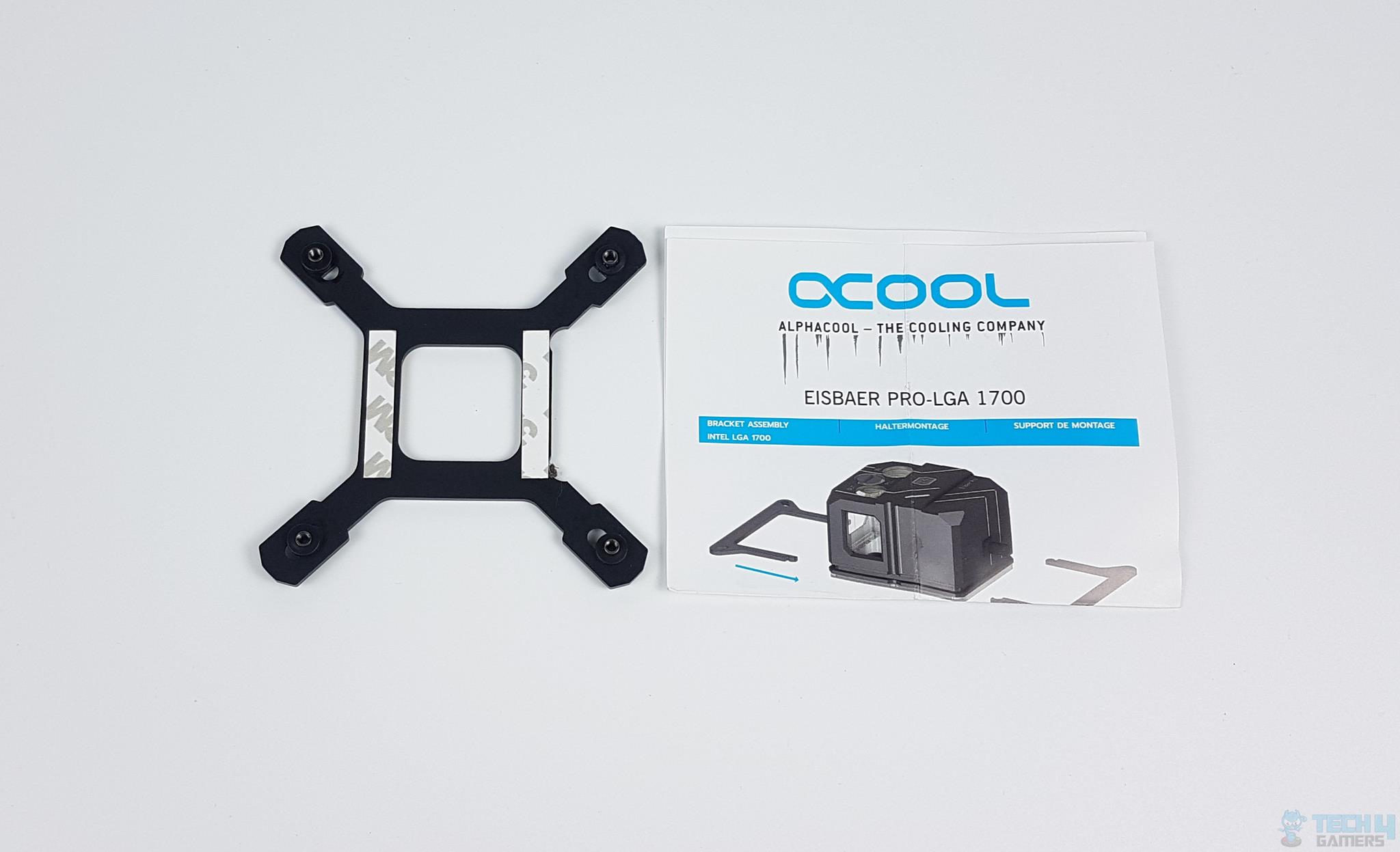 ALPHACOOL has provided:
1x Plastic Backplate for Intel LGA 115x/1200/1700 Sockets
1x User Guide for Intel LGA1700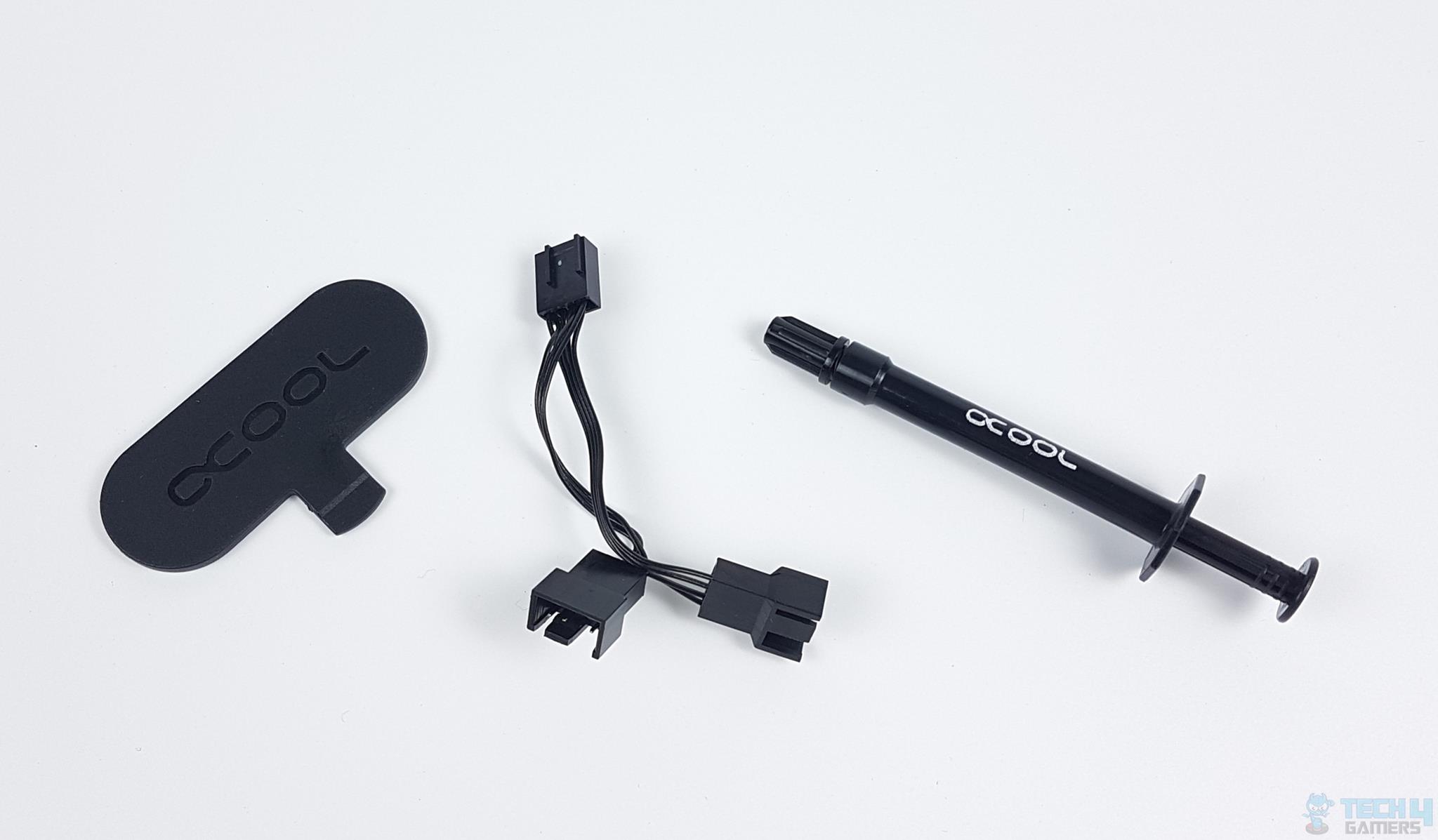 ALPHACOOL has provided:
2-Way PWM Y-Cable.
Sub-Zero Thermal Paste (1gm) [Came empty]
Plug Removal Tool for Fill port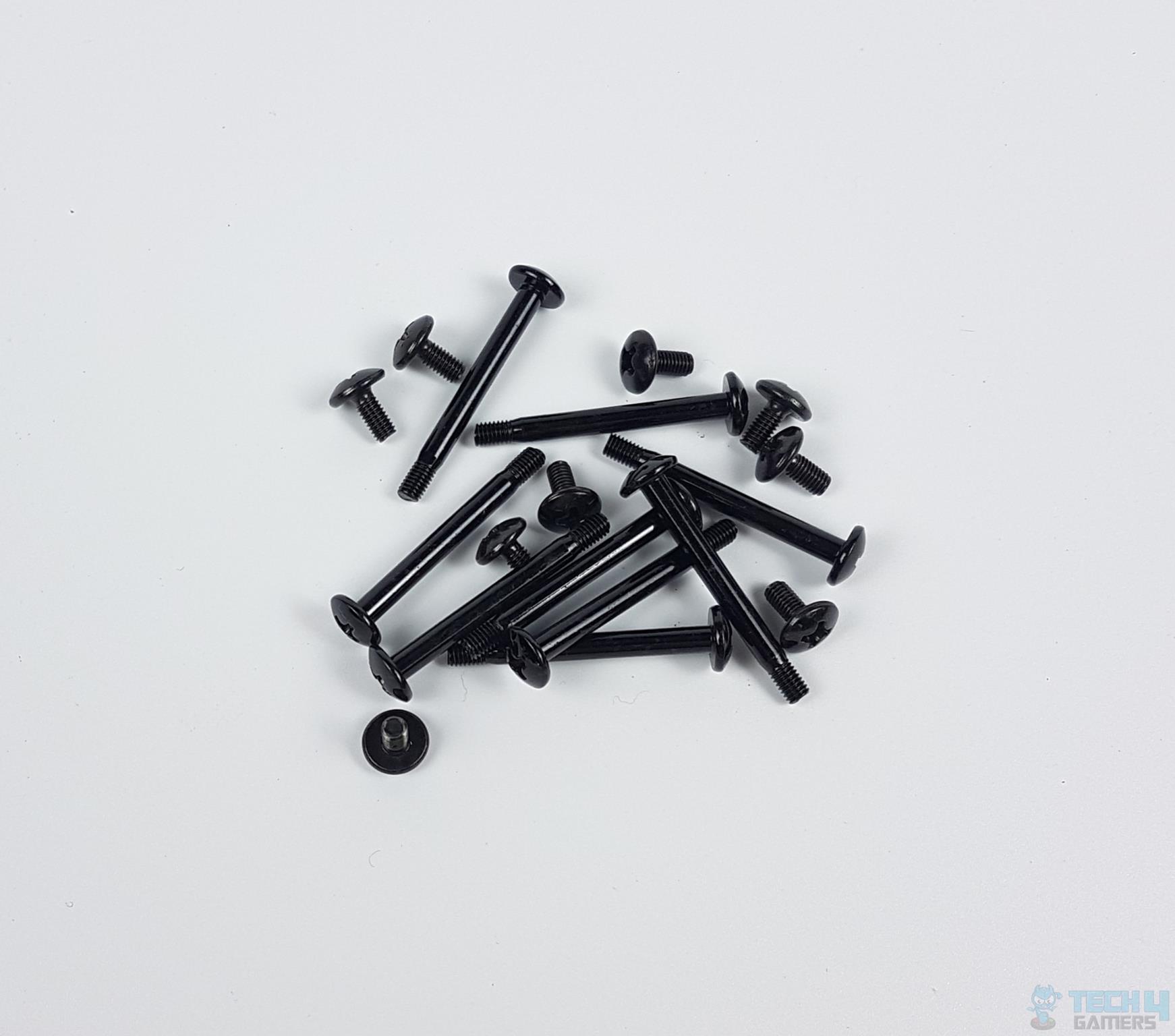 We have:
8x Short Screws for the Radiator
8x Long Screws for Fans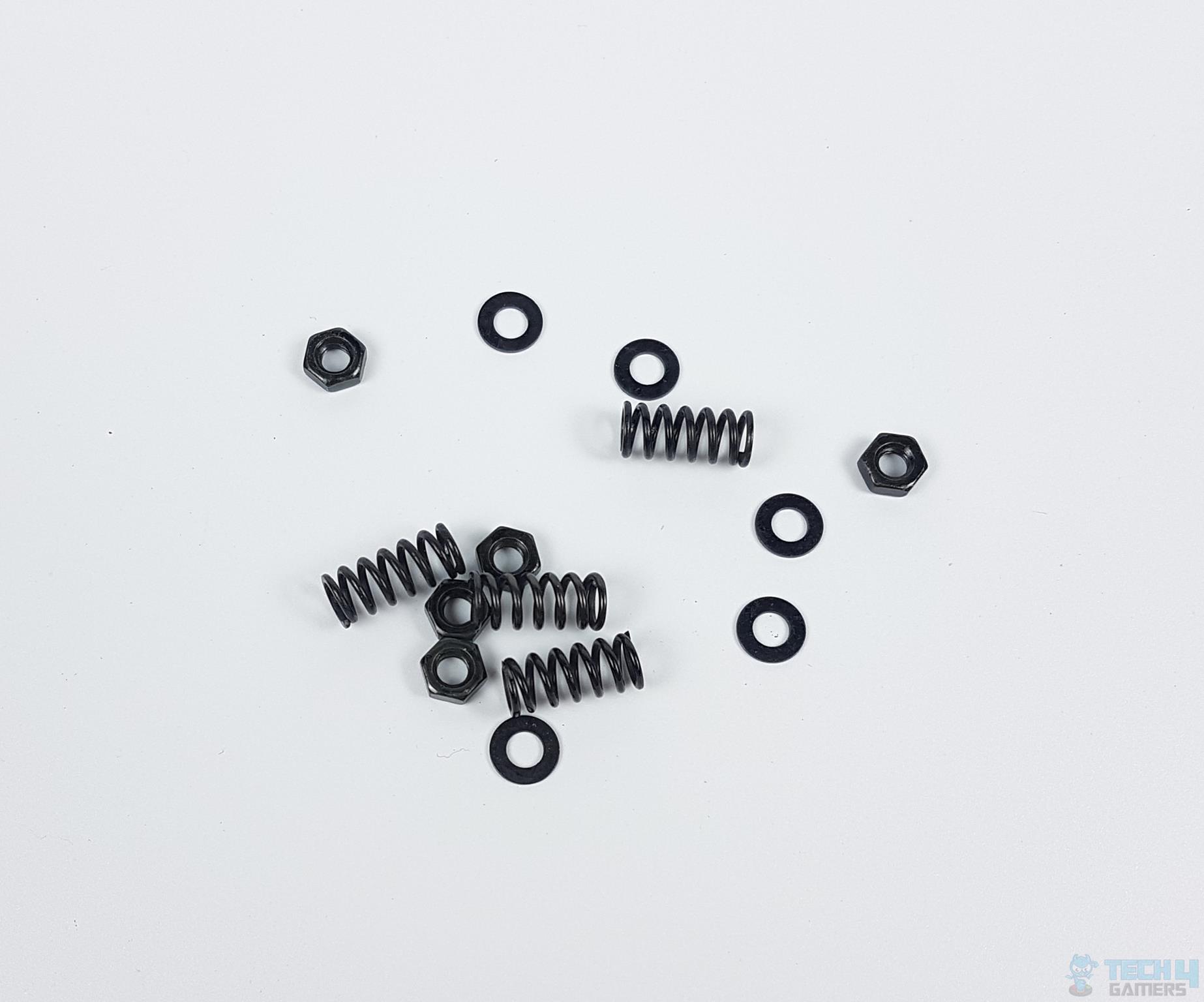 We have:
4x Springs
5x 0.5mm Washers
5x Nuts1
Design
Let's start with what ALPHACOOL is saying about this cooler. "The Alphacool Eisbaer Pro Aurora CPU AIO water cooler is a special development for processors with particularly large CPU dies. These include the AMD Threadripper and Epyc processors and the Intel CPUs for the LGA 3647 and LGA 4189 socket."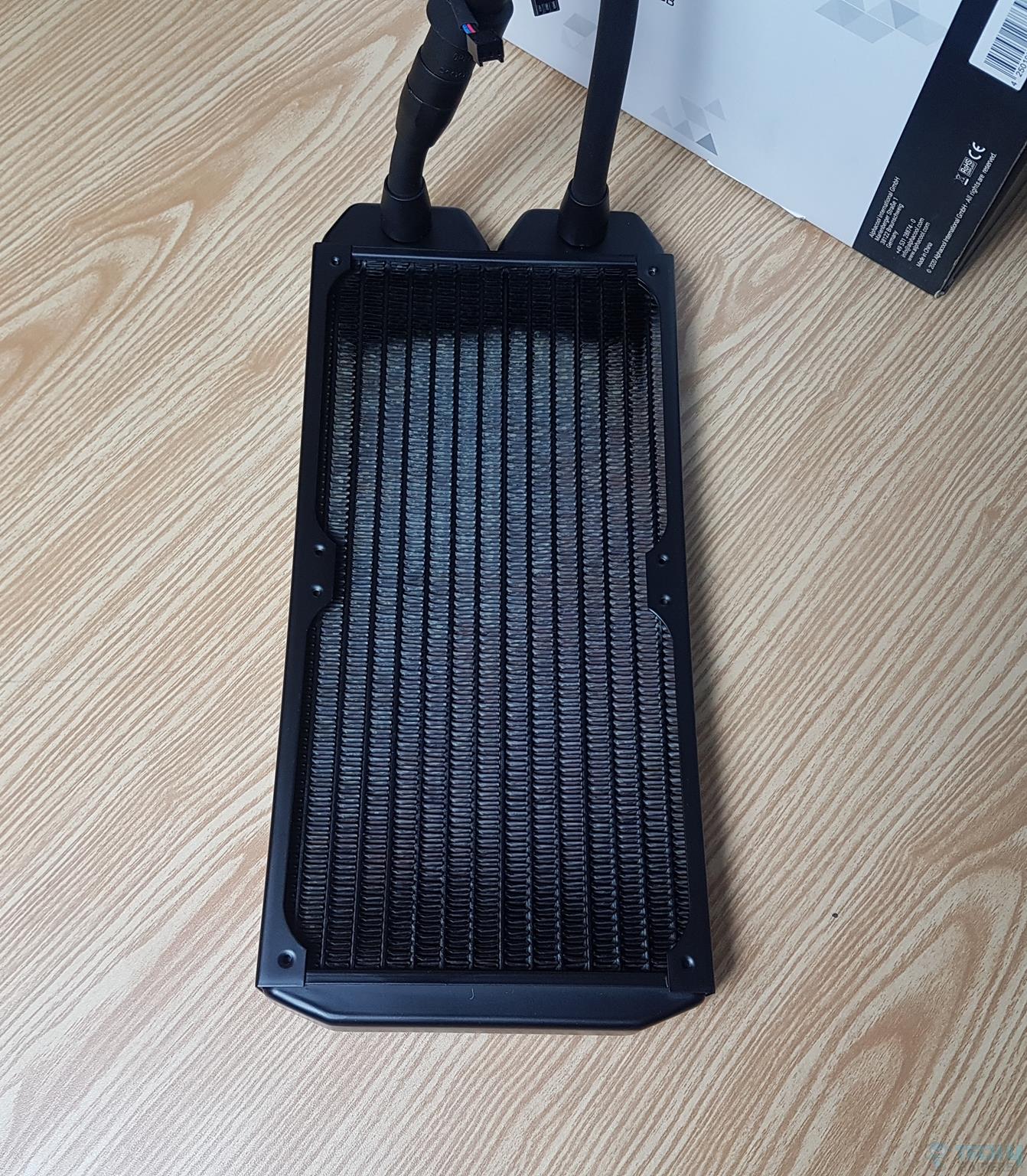 The ALPACOOL Eisbaer PRO AURORA – 280 CPU AIO Digital RGB has a 280mm radiator with a dimension of 316x144x30mm (±3% in the range of pre-chambers). 30mm refers to the height or thickness of the radiator's housing. With 25mm thick fans, the overall height of this unit would come to 56mm, including bulkheads of screws. As has been the case with the ALPHACOOL's radiators, we can see a copper sheen reflection from the black spray-coated assembly, including the fin stack.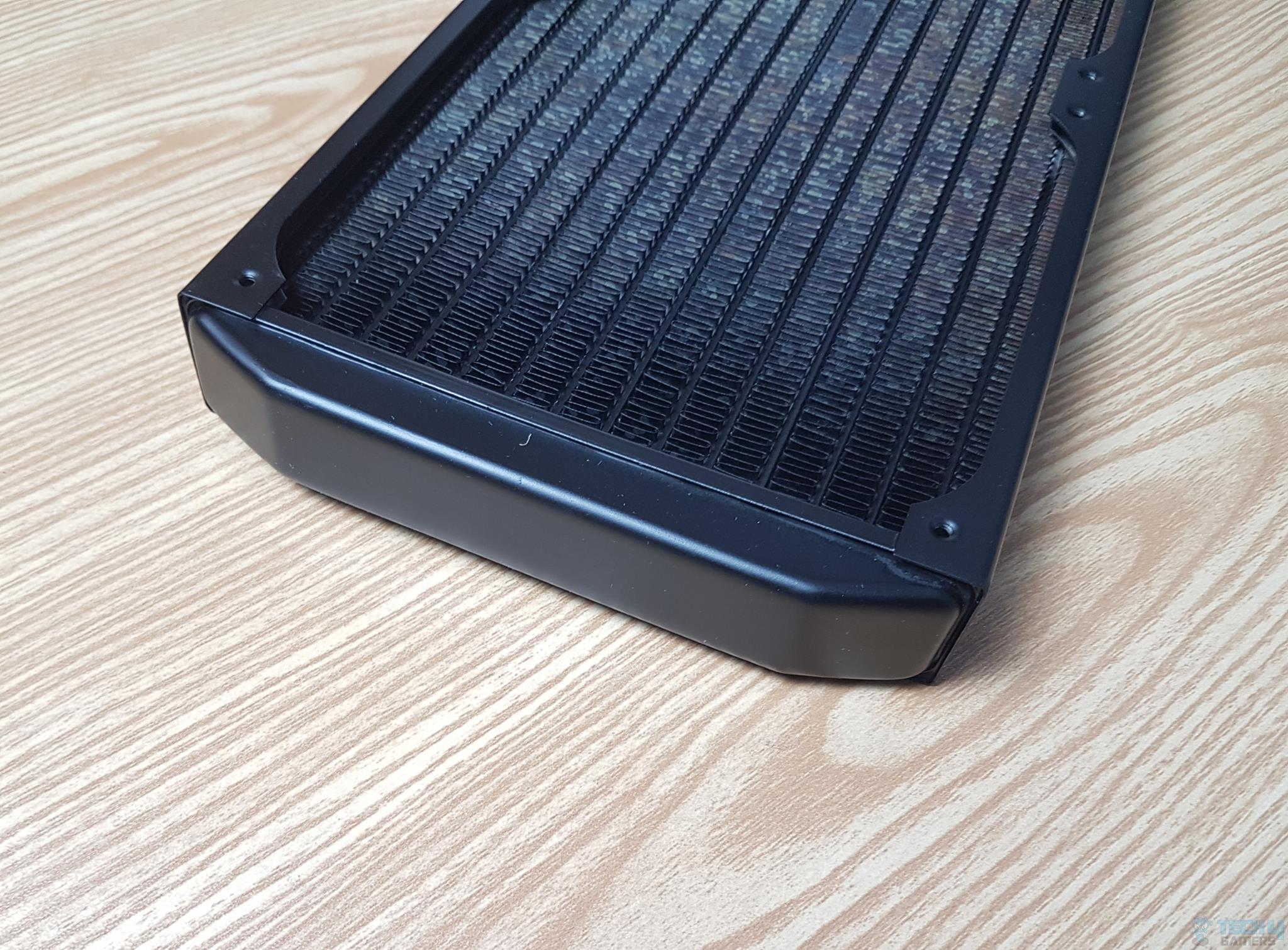 The far block has a rounded design, much like what we saw on the 240mm version of this cooler.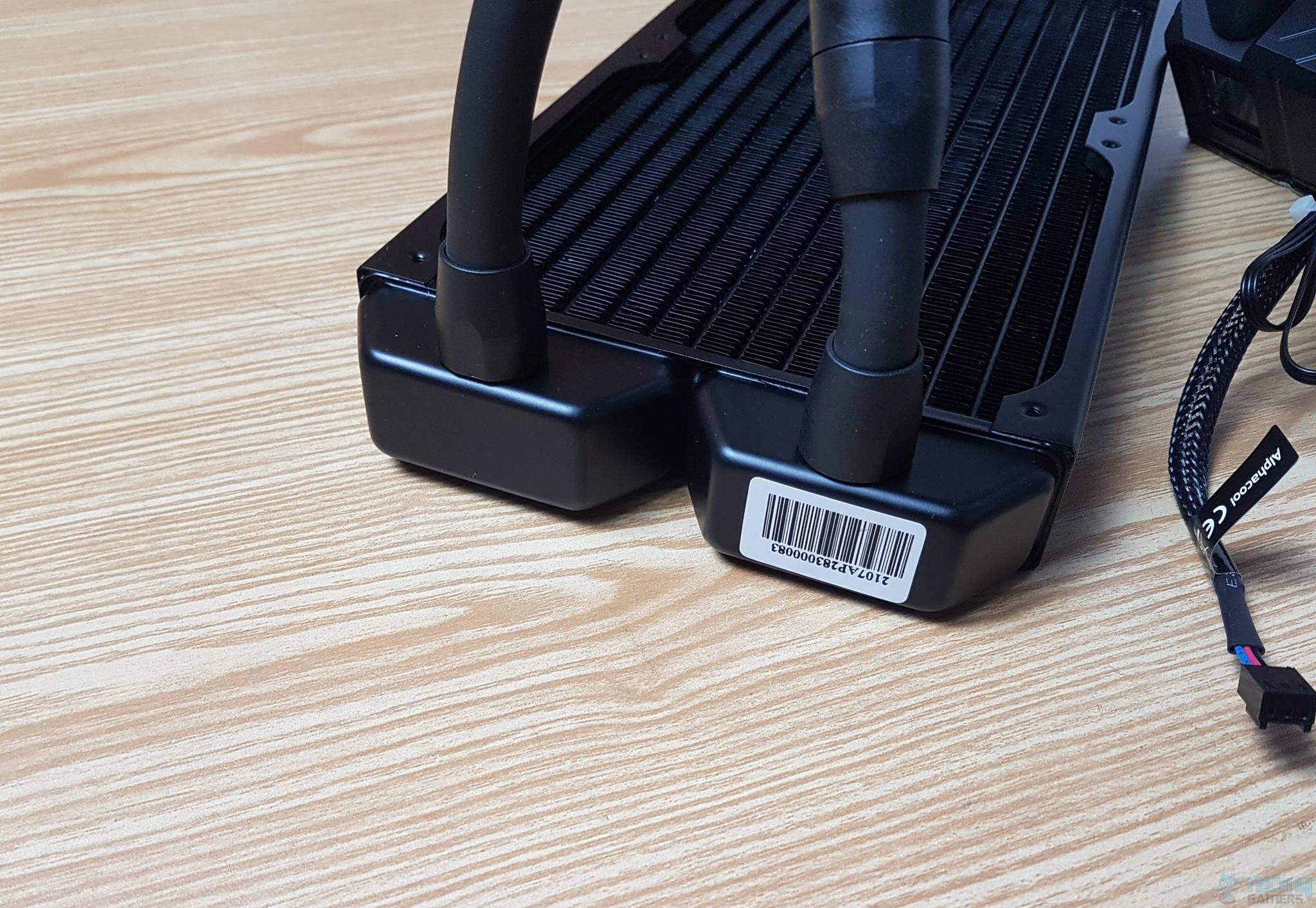 This cooler is also using ALPHACOOL HF screw-on sleeve TPV metal fittings with a size of 12.7/7.6mm to match TPV tubing (brass material). These fittings are also available in nylon finish on their online shop. There is a serial number sticker printed on the near block.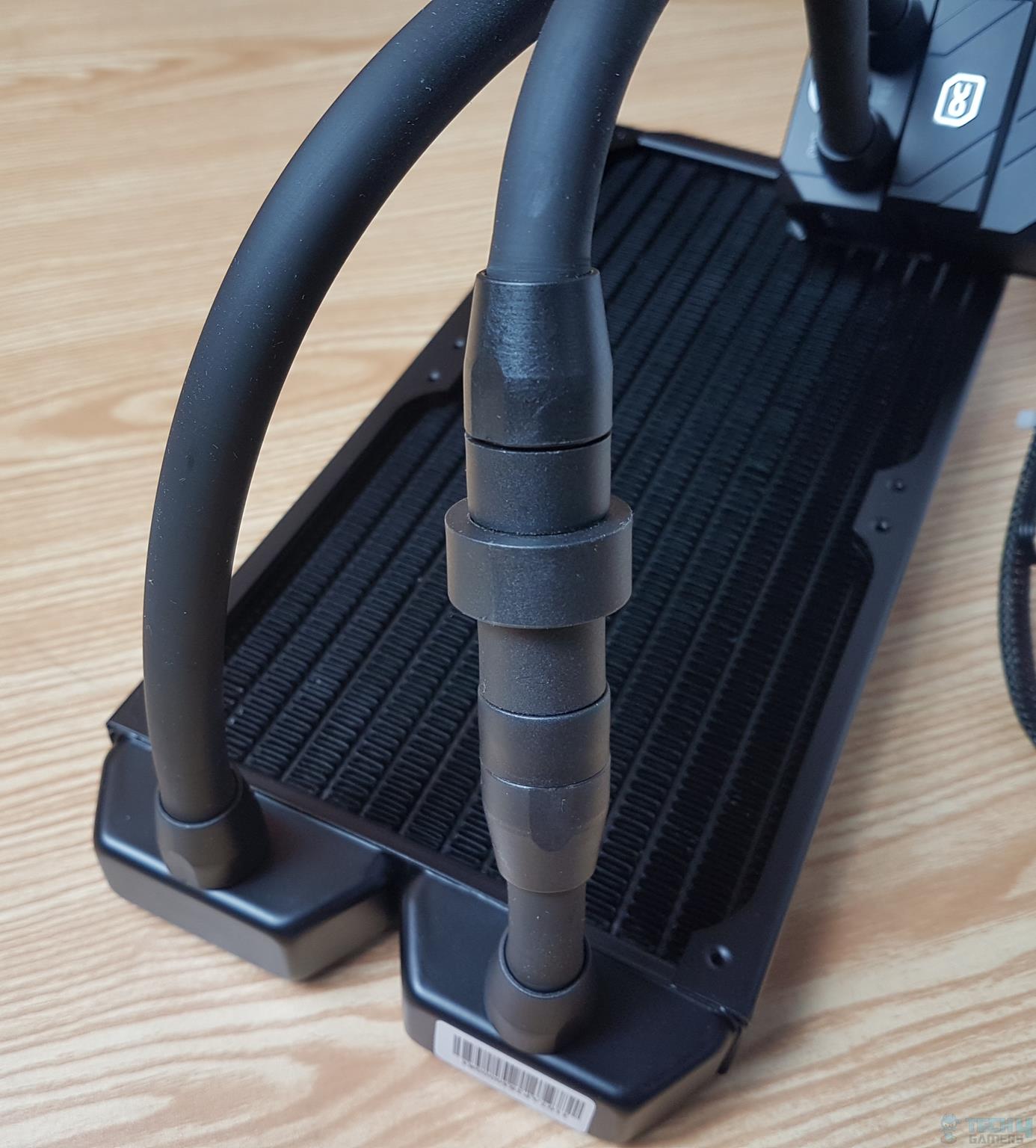 This unit employs the same quick disconnect fitting which is on the 240mm and 360mm versions. In fact, all the AURORA PRO and AURORA PRO HPE series coolers have this fitting. This fitting allows an expansion of the unit by including more components in the loop This coupling is also in matte black finish having a dimension of 95x27mm. It is made of Nylon material, and it supports 12.7/7.6mm tube size.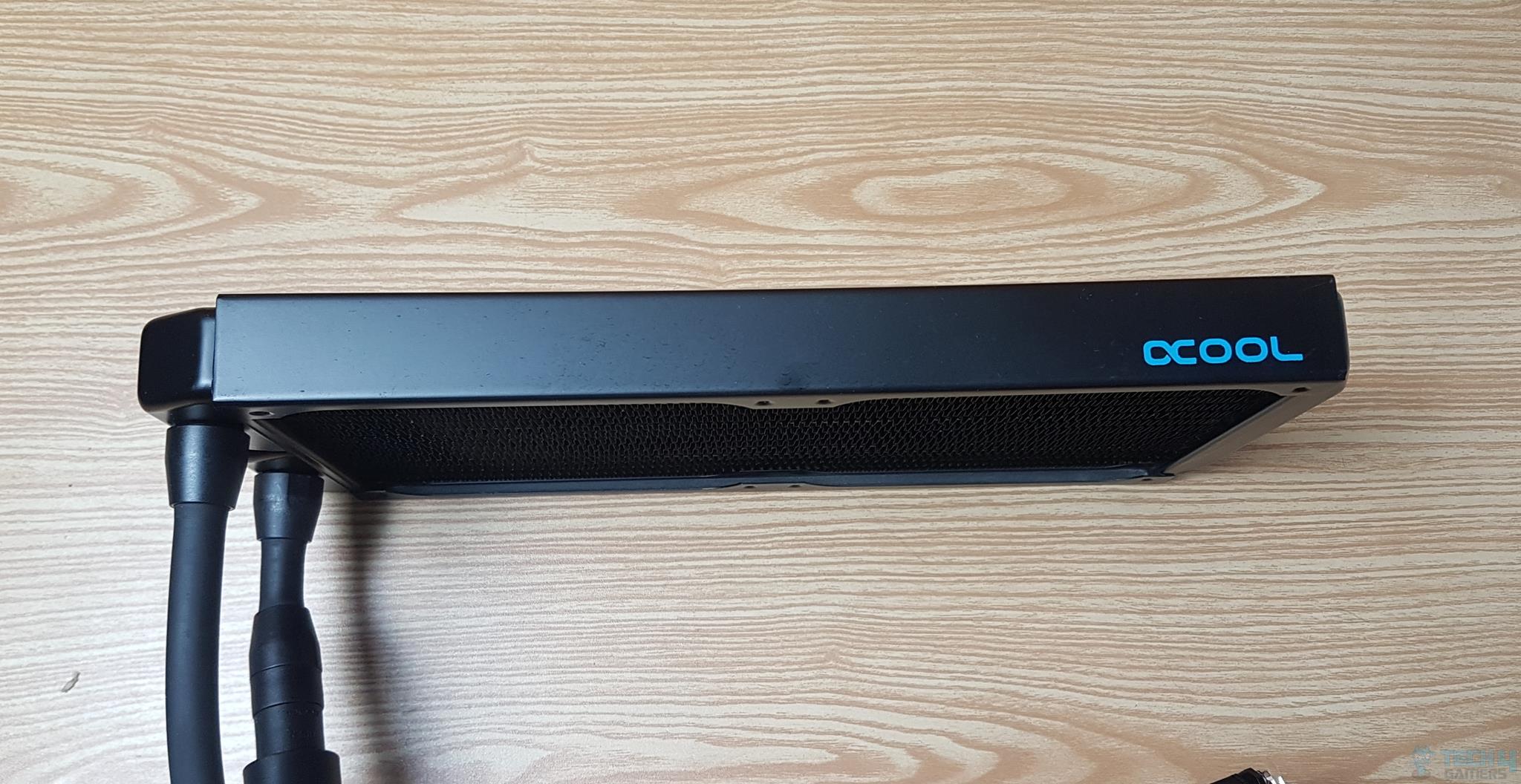 This radiator has a black color housing. There is an ALPHACOOL branding on each side.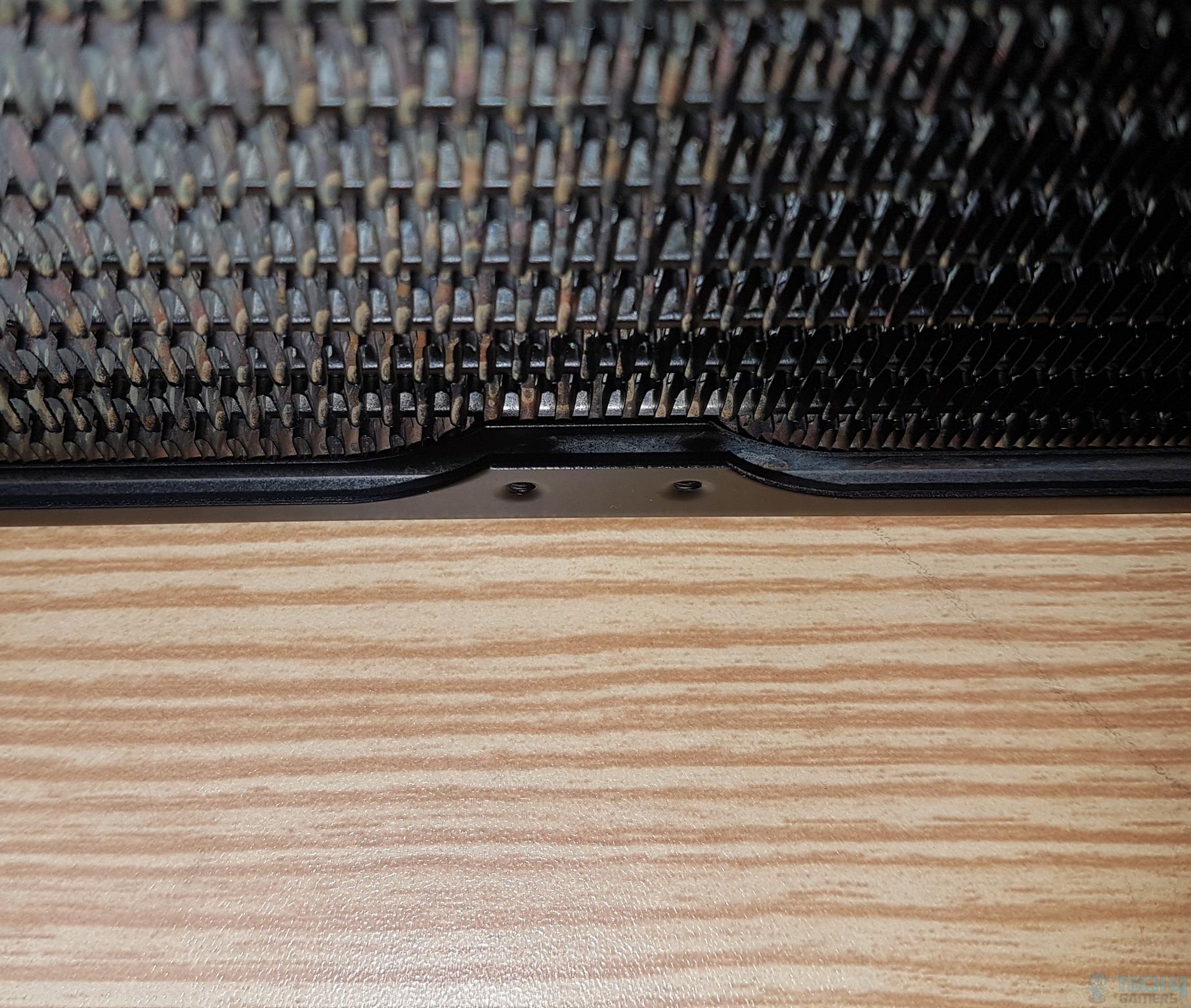 There is a black color plating under the mounting hole sides of the radiator's frame. This plating protects the fins from getting damaged due to excessive torquing. Also, take a gap between the side of the main housing and the fin stack. This implies that out of a total 30mm thickness, the fin stack is likely to be 24~25mm thick.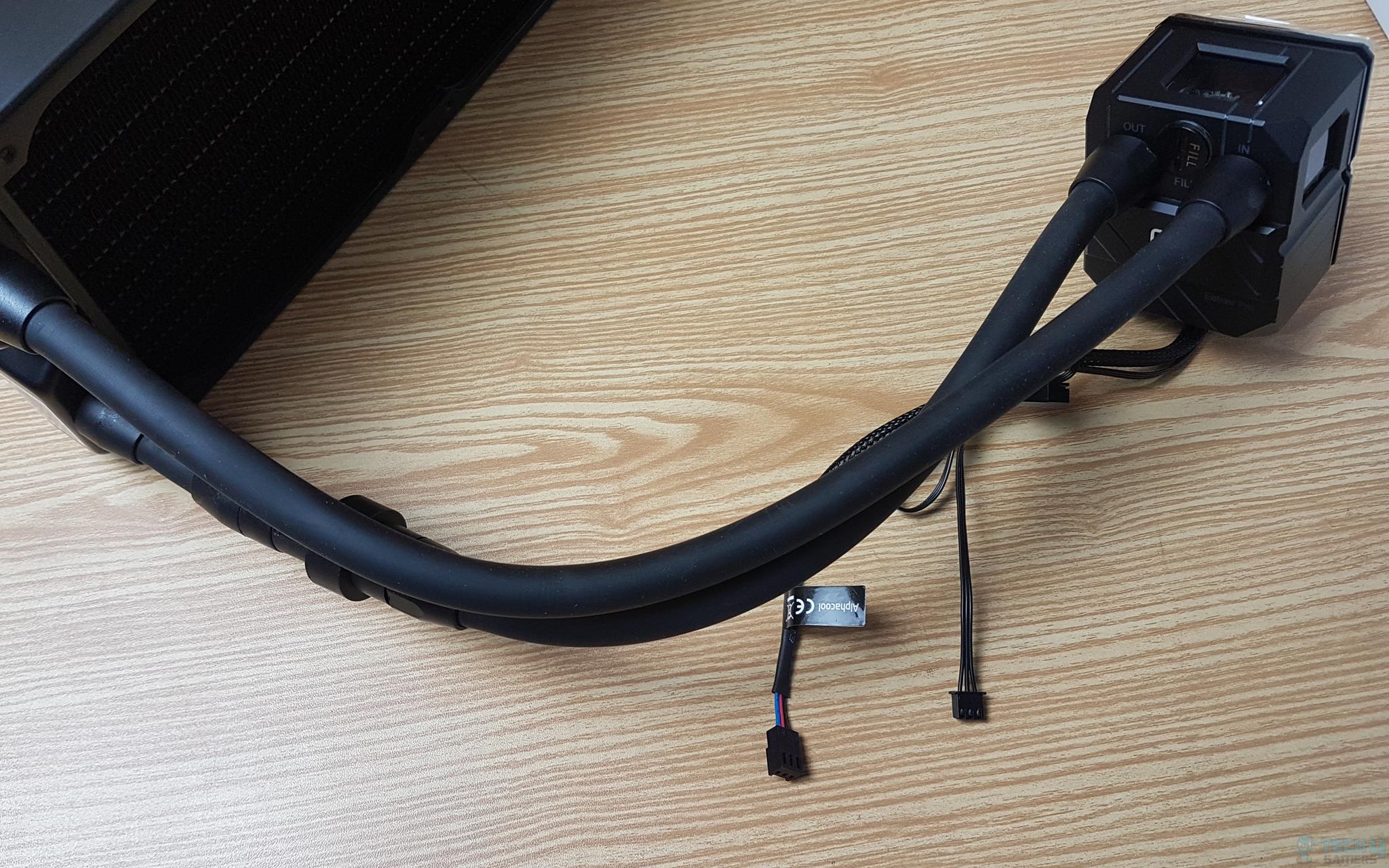 This cooler is also using TPV tubing made of EPDM/PP material. This tube has a length of 400mm. This tube has a dimension of 12.7/7.6mm. Their tolerance range is -50°C to +155°C, and their hardness grading is 35 Shore-A to 50 Shore-D. This tube is in matte black color.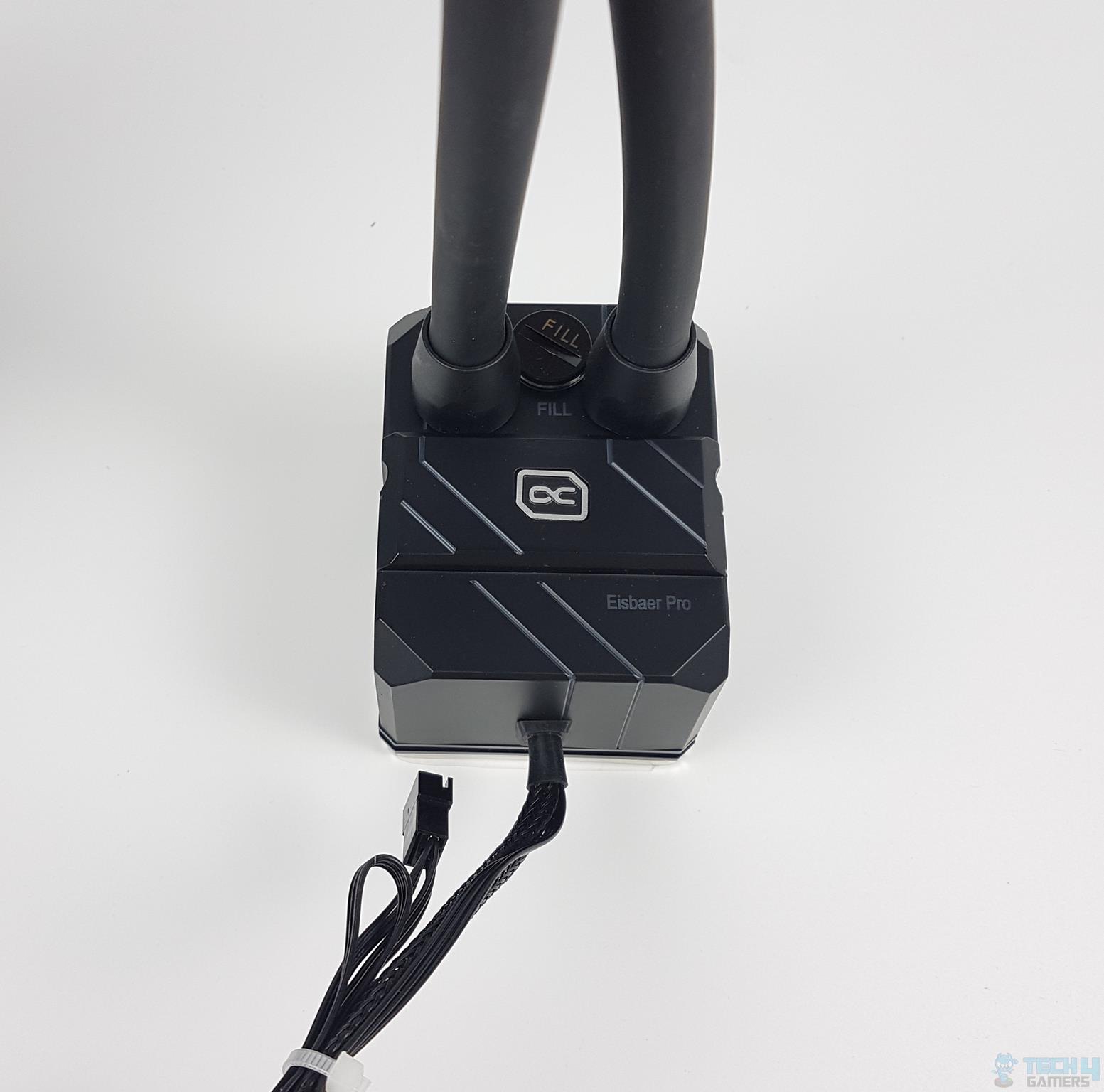 The Eisbaer Pro and Pro HPE series coolers have the same pump housing and block design. This pump housing has a dimension of 64x79x54.3mm. It is made of nylon material with a black color coating. The overall height of this casing is 54.3mm. 79mm refers to the length of this unit. This is done to provide full-length support or coverage on large CPU IHS. There is an ALPHACOOL branding in the middle.
There are also textured patterns here. ALPHACOOL has provided G1/4" port that has a plug. This port is to be used to refill this unit in case the coolant level drops in the long run. Coolant is not provided. ALPHACOOL has routed the power cables from the front side of this housing which, in my opinion, should have been done on the rear side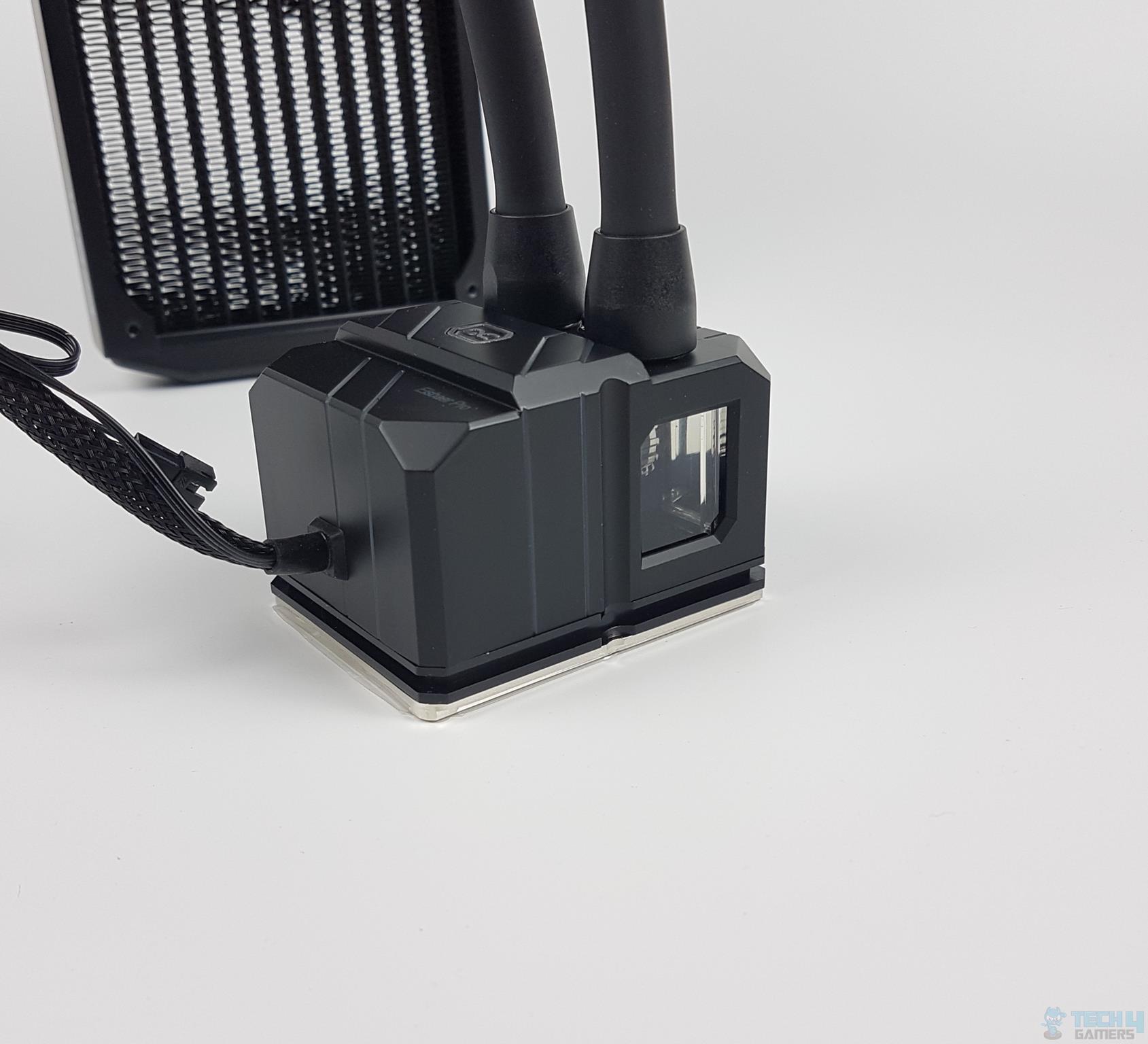 This unit also has an acrylic-made built-in reservoir. There is a see-through window towards the rear, which is actually an acrylic reservoir showing the coolant level.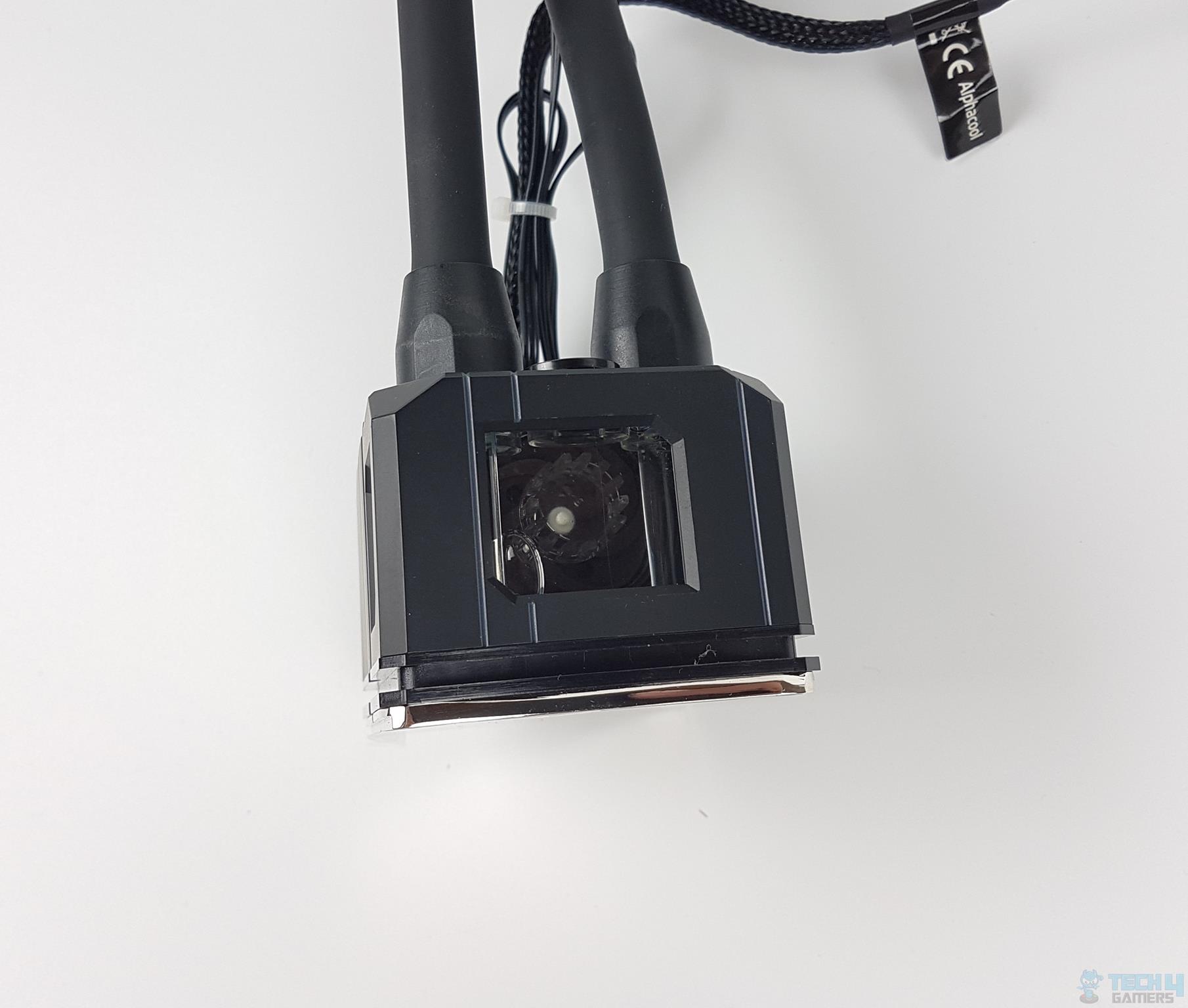 With a quick view from the rear of this unit, we can spot a ceramic bearing of the pump inside this unit. ALPHACOOL has used a clear coolant comprising distilled water and Glysantin. The working temperature for this coolant is 15°C/+90°C. This is ALPHACOOL's DC-LT2 pump. It is rated for 2600 RPM (±10%). It can move coolant over 1m in length with a maximum flow rate of 72 L/H. The voltage range is 6 ~ 13.5V DC. Power consumption is rated at 3.2W. The tested pressure rating is 0.8 Bar. The maximum working temperature is 60°C.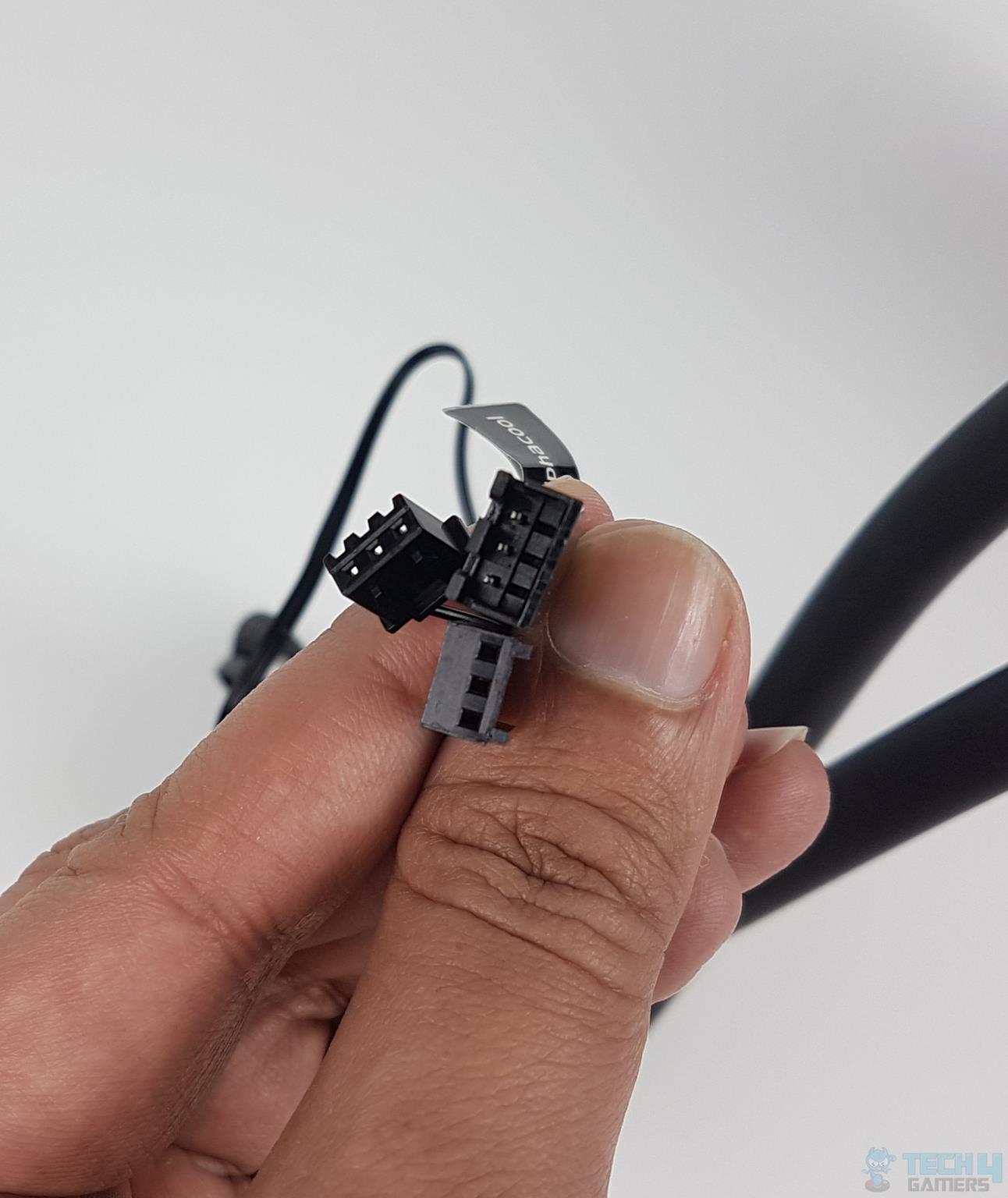 There are three cables coming out of the housing. One cable has a 3-pin power connector to power the motor of the pump. The other two cables have proprietary 3-pin JST connectors to power the digital RGB LEDs. ALPHACOOL has also provided an adapter cable that allows users to connect this proprietary connector to a 5V, 3-pin digital RGB header on the motherboard. We have tested GIGABYTE RGB Fusion 2.0 app to control lighting on this unit, and the system was responding flawlessly to a change in light mode from the app. There are 20 digital RGB LEDs inside the housing.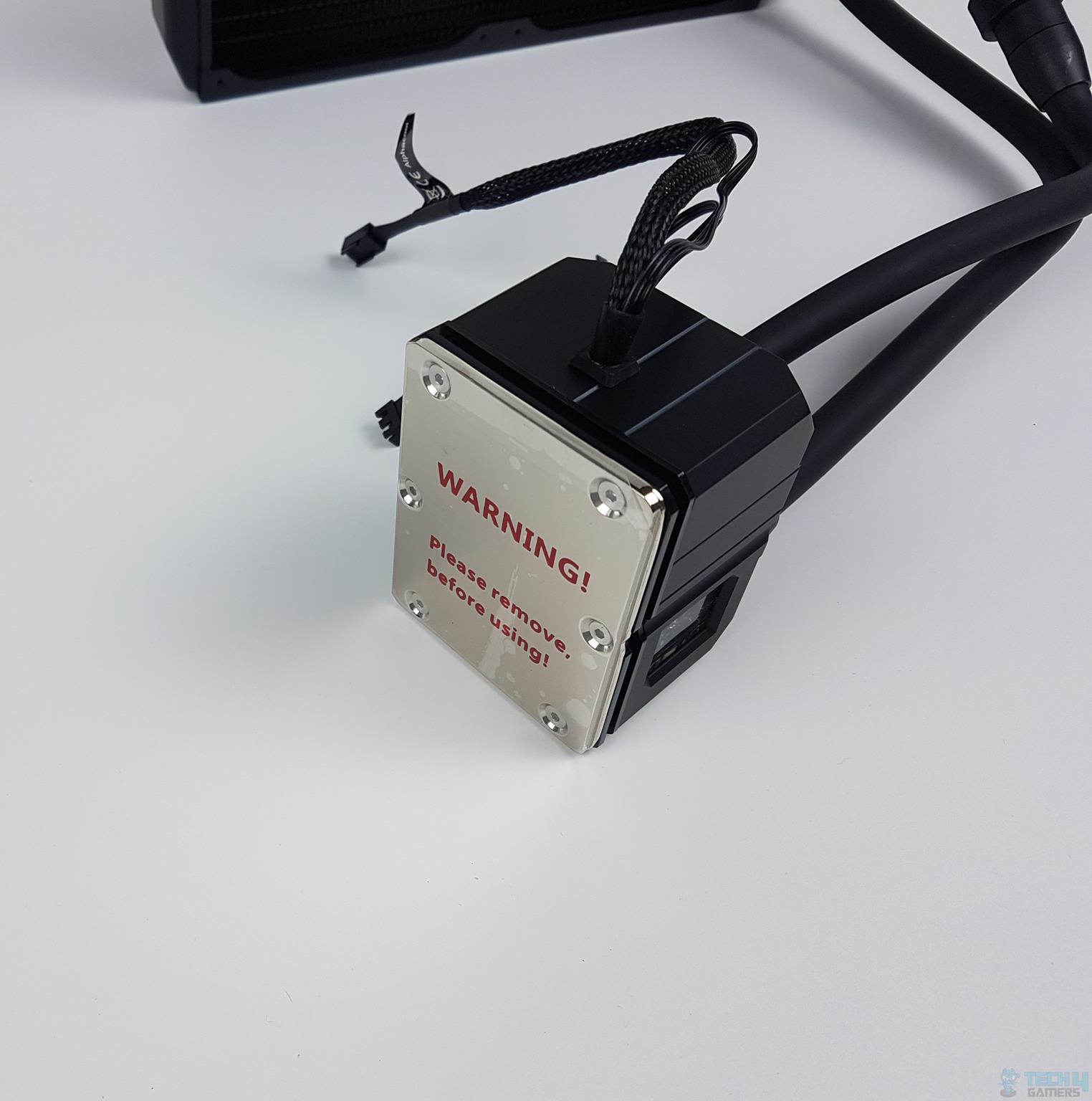 As mentioned above that this unit has full block coverage with these coolers. This cooler has a nickel-plated copper base measuring 78x60mm. The cold plate has a 0.4×0.4mm fin structure. There is a protective cover over the base, cautioning the user to remove it before installation. This cover is there to protect the base from any damage.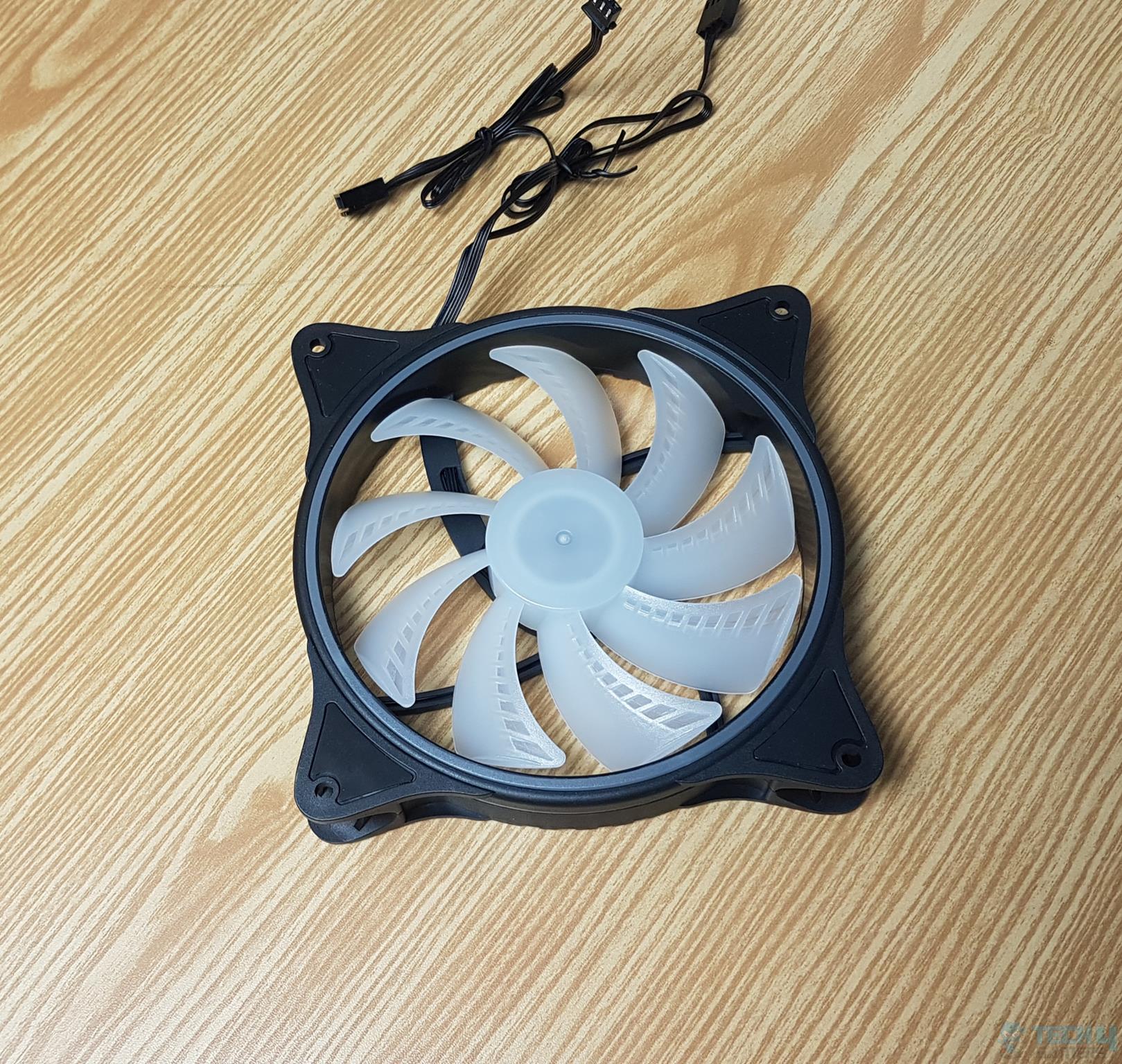 ALPHACOOL has provided 2x 140mm fans with this cooler. These are the Rise AURORA series of fans which feature digital RGB lighting effects. These fans have a thick frame featuring an integrated digital RGB ring. Each fan has 9x frosted blades. The tips of these blades have a raised surface and forward leading edges that have insets.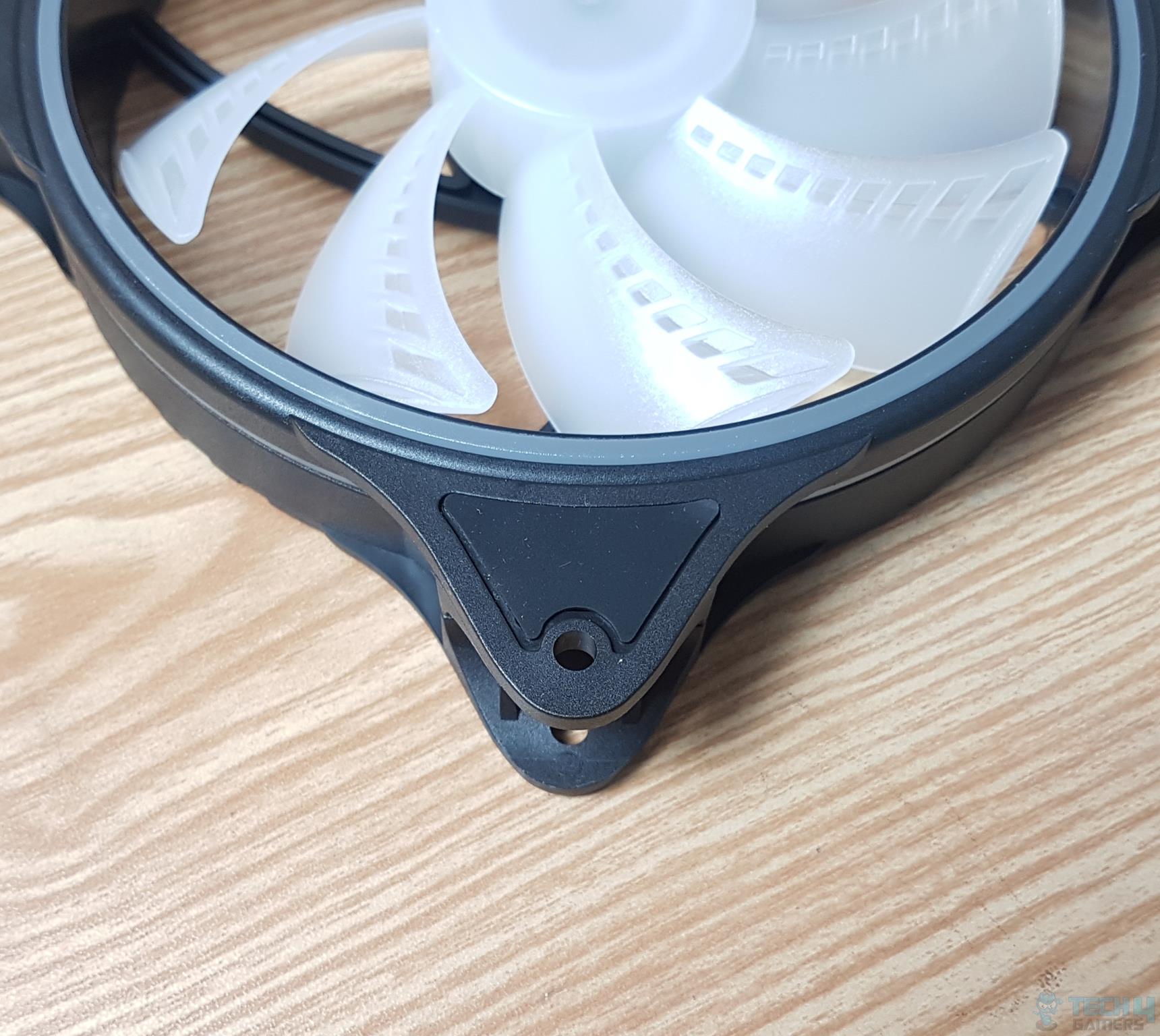 Each mounting corner has an anti-vibration pad to reduce vibrational noise.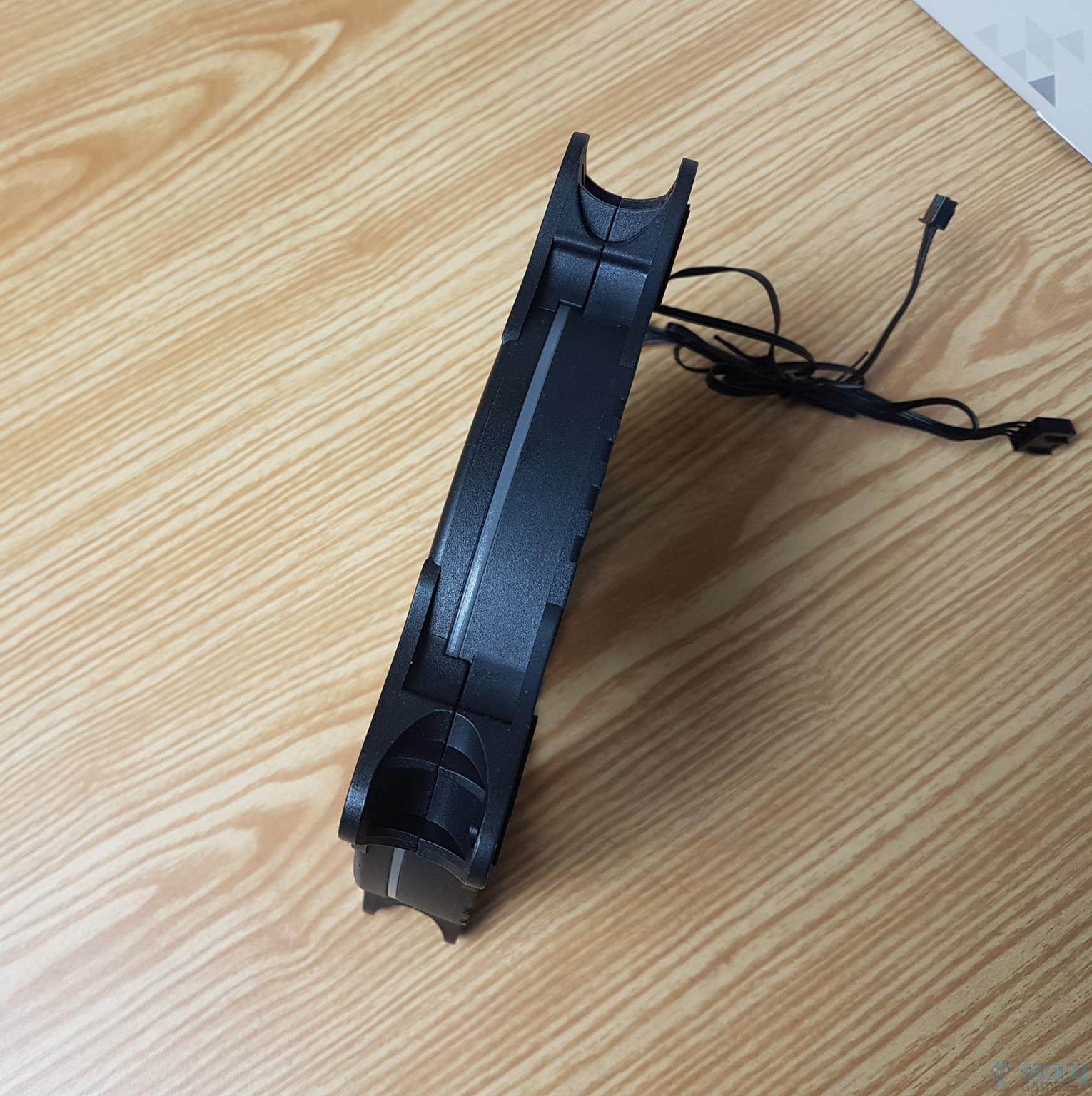 The above picture shows a side view of the fan's frame.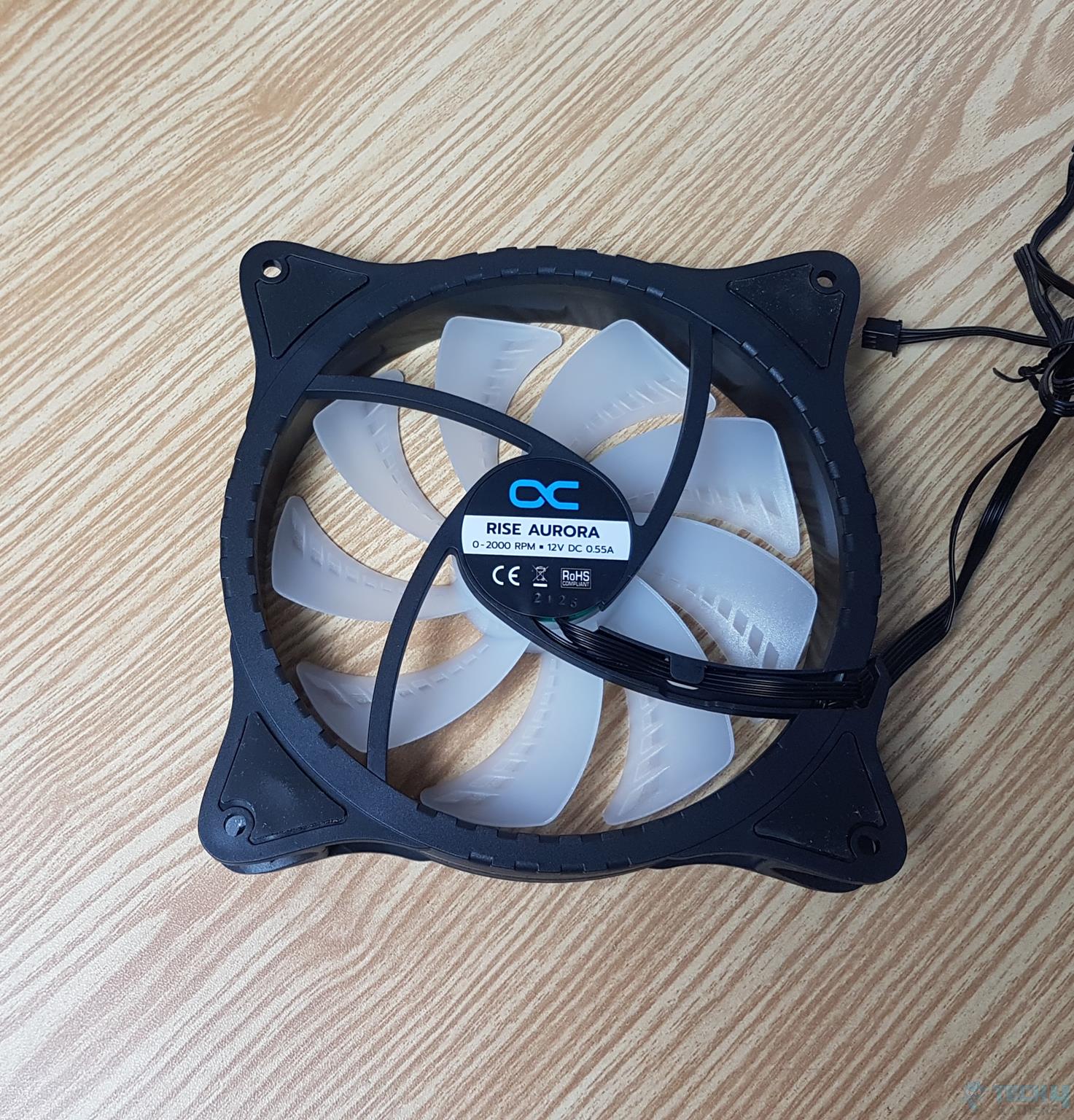 The backside of the fan shows a 4-arms assembly with one arm being wider and having an inset on which the wires are routed from the center toward the frame. RISE AURORA is printed on a sticker.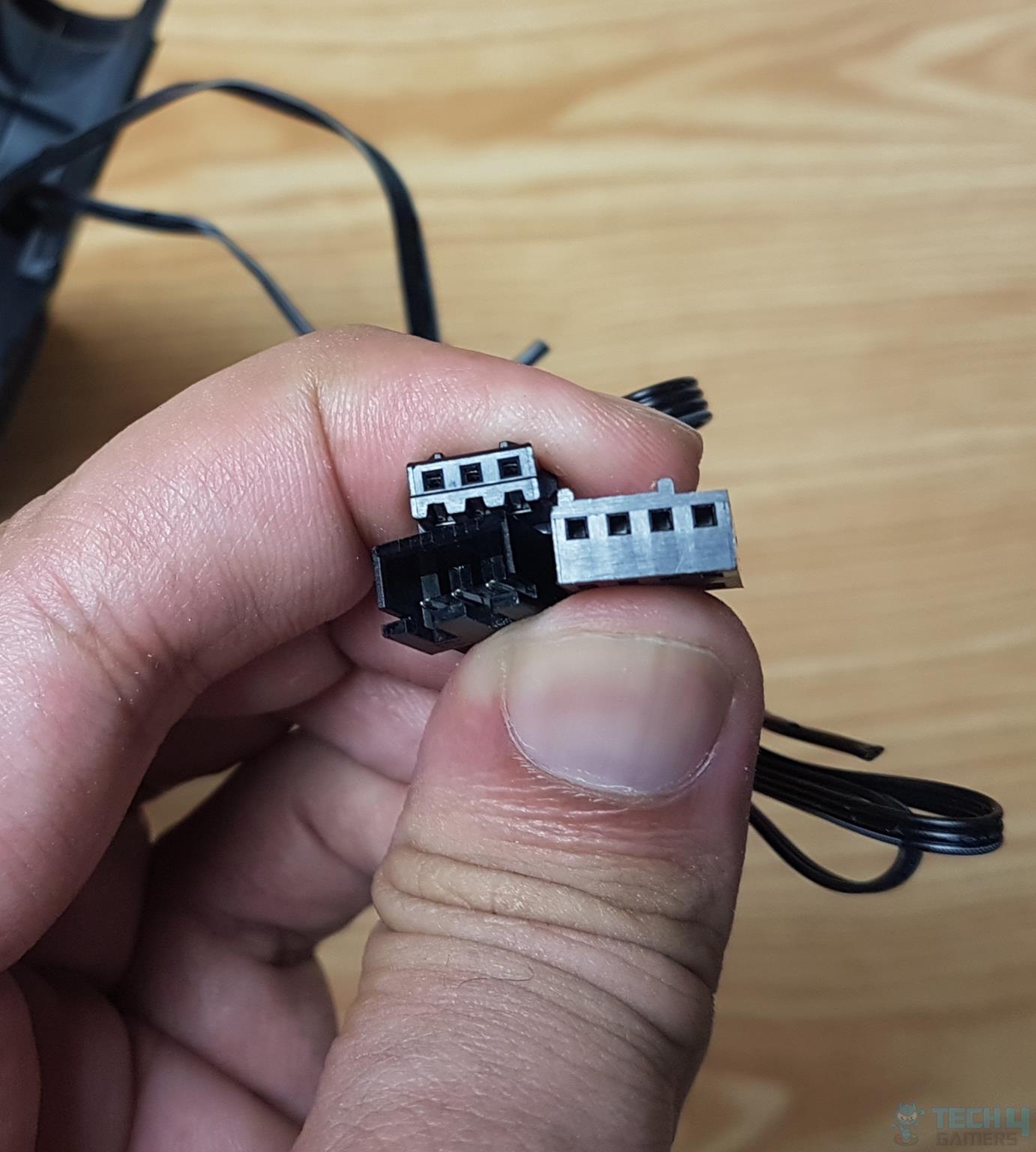 Each fan has a 4-pin PWM connector to power the fan's motor. The other two connectors are 3-pin JST connectors for the RGB lighting.
The salient specifications of the fans are:
| | |
| --- | --- |
| Dimension | 140x140x25mm |
| Speed | 0~2000 RPM |
| Air Flow | 154.1 m³/h max |
| Air Pressure | 2.20 mmH2O max |
| Fan Connector | 4-pin PWM |
| Bearing | Sleeve Bearing |
| Fan Voltage | 12VDC |
These fans feature Auto Stop and Auto Restart functions, for which you would need to have a motherboard supporting these features. These fans report tachometer as well. Each fan packs 24 digital RGB LEDs.
Installation
This cooler is tested on Intel LGA 1700 socket using Intel Core i7 13700k CPU. Here are summarized steps for the installation:
Prepare Intel Long Screws using spring and washer.
Pass these screws on the mounting holes of the mounting brackets.
Secure the assembly using nuts.
Install assembled mounting brackets on the pump housing.
Place the Intel backplate on the backside of the motherboard.
Install the pump housing on the CPU.
Install fans on the radiator.
Install the radiator as per the requirement.
Connect the cables.
Installation is completed.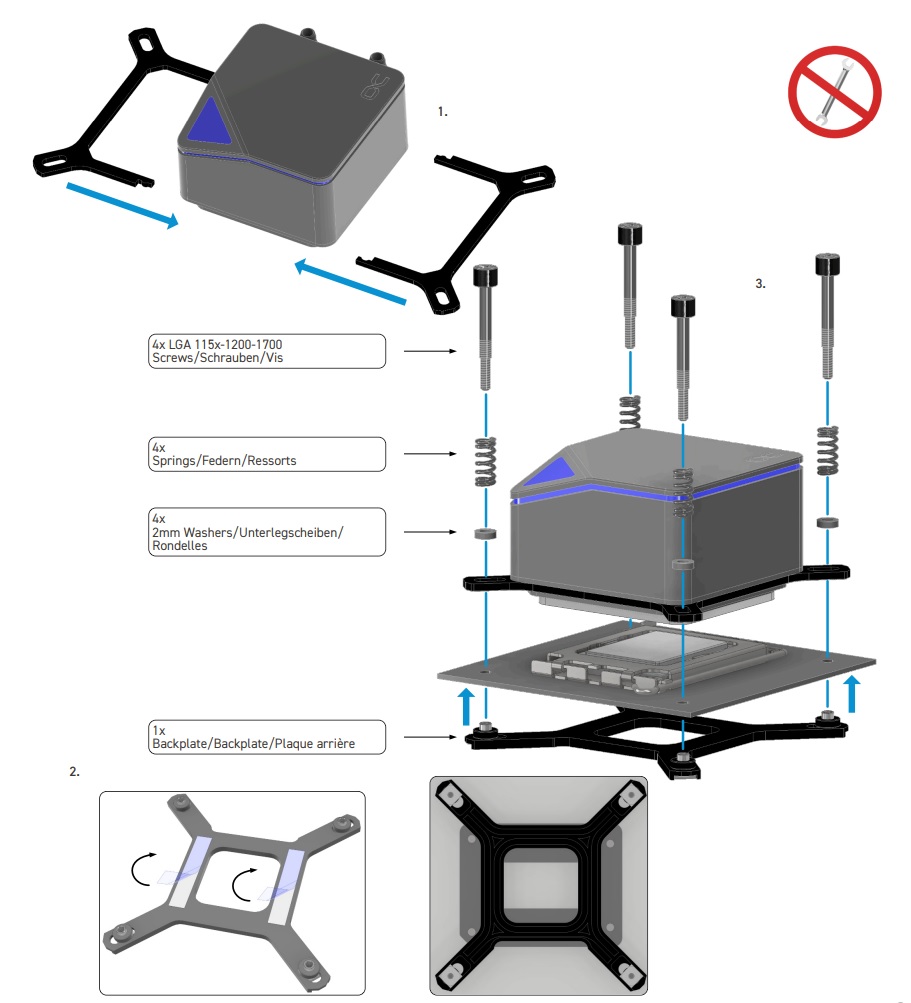 The above picture illustrates the above steps better.
Clearance
The ALPHACOOL Eisbaer PRO AURORA – 280 Digital is a 280mm liquid cooler. It has a dimension of 316x144x30mm without fans. With fans, the size is 316x144x56mm. Make sure your PC Case has support and clearance for this size. Since tubes are installed on top of the pump housing, there is no DIMM clearance issue at all.
Digital RGB
There are 24 digital RGB LEDs in a single Rise AURORA 140mm fan and 10 LEDs in the pump housing. ALPHACOOL has provided an RGB controller in the box, and this is not all, as there is also an adapter cable provided as well.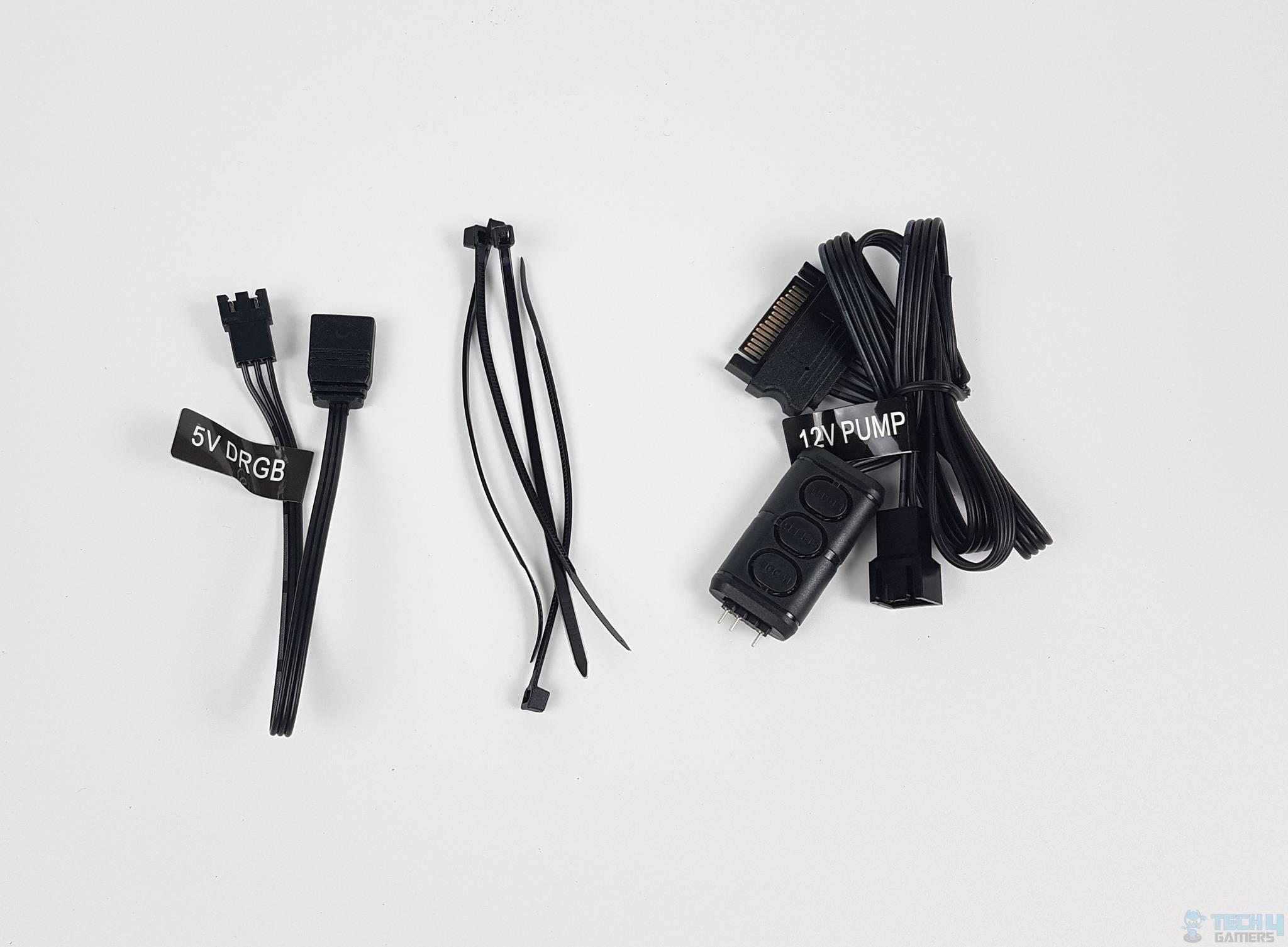 The provided controller has a slim housing that is made of plastic material. The controller is SATA powered. It has a standard 3-pin, 5V connector on one end, and the other end has two cables. One is the SATA cable, whereas there is a fan cable with a socket of 2-pin. Optionally the user can connect the pump's 3-pin cable to this socket and have the pump run at its full speed using the SATA connector.
Users are required to daisy-chain digital RGB elements and connect them to supplied adapter cable. That cable then either be connected to this controller or directly attached to the motherboard. There are 3 buttons on this controller. Mode changes light modes. The speed button changes the speed of the dynamic lighting mode. Light will change static colors. There are a few zip ties as well. We have used GIGABYTE RGB FUSION 2.0 app to control the lighting of this unit and found it working flawlessly.
Thermal Testing
We have used the below-mentioned configuration for this testing:
GIGABYTE GeForce RTX 3060 VISION OC [For Display]
be quiet! Straight Power 11 850W Platinum PSU
Thermaltake Core P6 TG Snow Edition converted into an open-frame layout
Here is the settings table for testing:
| | |
| --- | --- |
| P-Cores Clock (MHz) | Auto [5300 All Cores] |
| E-Cores Clock (MHz) | Auto [4200 All Cores] |
| Voltage (V) | Auto [Ranged between 1.27 to 1.30V] |
| C-States | Disabled |
| Speed Step | Disabled |
| Thermal Paste | Noctua NT-H1 |
| Thermal Paste Application | Dot Method |
| Test Run Time | 30 minutes |
| Idle Time | 10 minutes |
| Fan Speed | 100% PWM Duty Cycle |
| Pump Speed | Full speed |
| Header | CPU_Fan Header |
| Stress Software | CINEBENCH R23.2 |
| Monitoring Software | HWInfo64 |
Before we move on to the results, let me write a few lines on the new platforms from both camps. We have seen AMD AM5 and Intel Alder Lake S CPUs taking more power, and this time, both sides have aimed at reaching the maximum clocks regardless of the thermal limit. The thermal density on these CPUs is high due to the fabrication node process of 7nm or less.
In fact, they run into thermal limits right away depending on the cooling solution and the clocks being used. This has made testing of CPU coolers challenging because viewers/readers are not used to a new nomenclature which is what clocks are sustained under a given load using a particular cooler. That is, if the cooler is capable of providing enough cooling head to sustain the high frequencies. Traditionally we are used to going the other way around that is, which cooler is better in terms of thermal capacity. Despite this, we are using temperatures as a base for measuring this unit.
The ambient temperature was 31°C. The testing is done on an open-air bench system. Once inside the chassis, the temperatures are expected to rise and would largely depend upon the optimal airflow inside the chassis.
Disclaimer: Every silicon is different hence no two same SKUs are likely to take the same voltage to yield the same performance at the same thermals per se, but the margin would be close. Not every stress test run may yield the same result, which could be due to various reasons like thermal paste application, ambient temperature variation, the mounting pressure of the cooler, etc. This is very why we have listed our variables and their settings. Variables not mentioned are on the Auto setting. We are actually testing the cooler on all Auto and stock settings.
Let's take a look at the results.
Result
This test was done using Intel's default settings with power limits imposed. The CPU was drawing roughly 225W power, so this is a 220W domain result.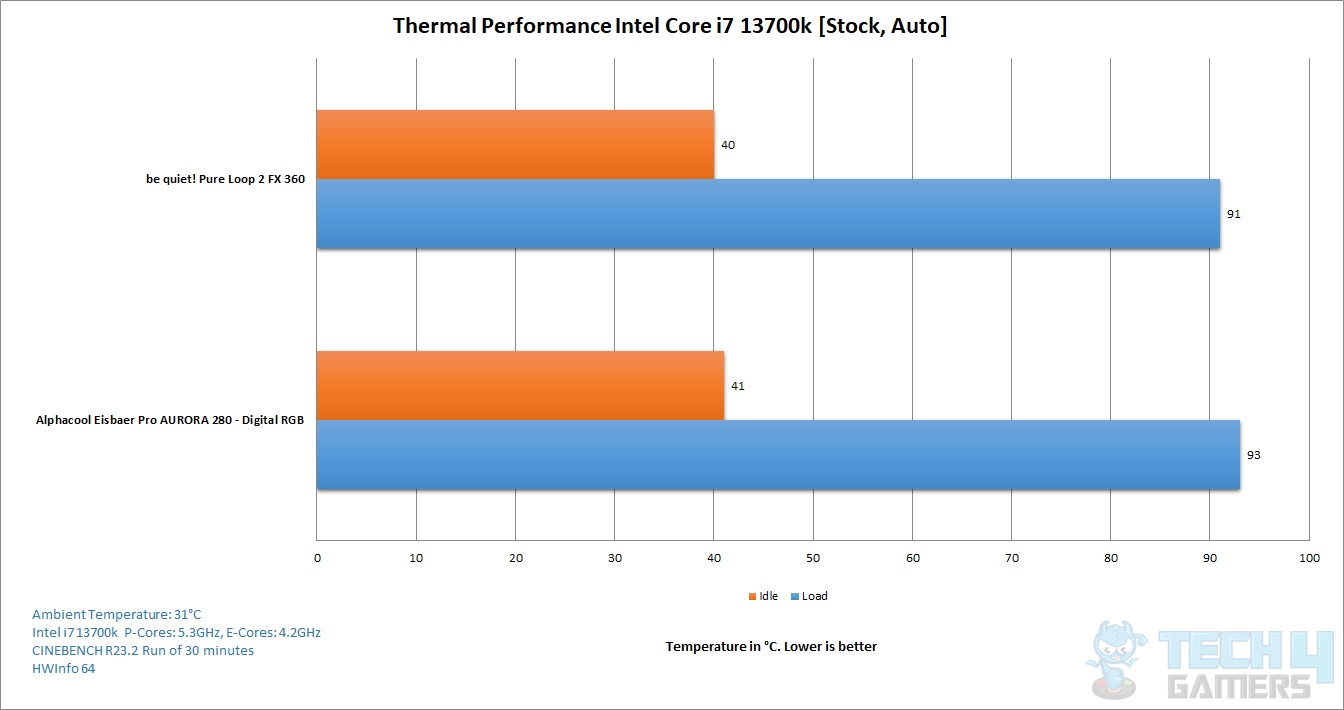 The maximum temperature under heavy workload was 93°C. Another cooler sitting in the 90s under heavy load testing. So far, we have tested 3x 360mm AIOs and a 280mm cooler and all are in the range of 90°C to 93°C. Dare I must say that this is kinda expected from new platforms operating at high ambient temperatures and heavy multi-core load.
Noise
As per our sound meter, these fans were making 56 dB(A) sound output at an ambient sound level of 34 dB(A). These are noisy fans, so I would suggest using a custom fan curve or auto function.
Conclusion
This is our third Eisbaer Pro series cooler under testing. So far, we have tested the Eisbaer Pro AURORA 360 HPE CPU AIO Digital RGB and Eisbaer Pro AURORA 240 CPU AIO Digital RGB coolers. This time we have tested Eisbaer Pro AURORA 280 CPU AIO Digital RGB cooler. The 240mm and 280mm size coolers don't have HPE radiators. Instead, they are using regular NexXxos XT series radiators.
This cooler has a radiator of size 316x144x30mm. This radiator has a height of 30mm. The complete assembly is black color coated. We can see a sheen of copper on the fins showing that fins are also made of copper material. This radiator features 2x G1/4" ports with HF screw-on sleeve TPV metal fittings in 12.7/7.6mm size. The FPI count is 16 on this unit.
ALPHACOOL is using an industrial-grade TPV tube in this unit made of EPDM/PP material. These tubes run to approximately 400 mm. They are of size 12.7/7.6mm. These tubes are black in color, and their hardness rating is 35 Shore-A to 50 Shore-D. They have a high-temperature tolerance of -15°C to +150°C. Like other Eisbaer coolers, this unit features a quick-release coupling which allows an easy expansion of the loop by adding more radiators and blocks.
Like other Eisbaer series of coolers, this unit is also using ALPHACOOL's DC-LT2 pump. This pump is rated at 2600±10% RPM using 12VDC. It has a flow rate of 72 L/H. The pressure head rating is 1m. The pump housing is made of ABS material and has a stylish outlook. It has an integrated reservoir and pump, which can be seen through the acrylic window on three sides of the main frame. Each port on this unit conforms to G1/4" size. There is also a refill port on the block.
There is a large-size nickel-plated copper base measuring 78x60mm with a 0.4×0.4mm fin structure. This large size is there as this unit has extensive socket coverage, including Intel 4189/3647 and AMD TR4/sTRX4/xWRX8/SP3, and ALPHACOOL has provided full IHS coverage. Speaking of socket compatibility, this unit is compatible with Intel: 115X / 1200 / 1700 / 2011 / 2011-3 / 2066 / 3647 SQUARE & NARROW / 4189 and AMD: AM4 / AM5 / TR4 / sTRX4 / sWRX8 / SP3 sockets.
ALPHACOOL has provided 2x RISE AURORA series 140mm fans with this liquid cooler. They are rated for 0~2000 RPM ±10%. The airflow rating of these fans is 154.1 m³/h, whereas the air pressure rating is 2.20mmH2O. They have sleeve bearings. Their input current is 0.55A maximum at 12V DC. These fans are powered by 4-pin PWM connectors. These fans have 16 digital RGB LEDs inside the ring and 8x LEDs in the hub. ALPHACOOL is using 3-pin proprietary connectors on these fans (JST). ALPHACOOL has provided a SATA power dedicated RGB controller as well as an adapter cable that allows the RGB lighting control via the motherboard. There is also a 12V 2-pin socket to which a 3-pin cable from the pump can be connected to be powered directly from PSU. This is optional.
ALPHACOOL provides extensive socket support on the PRO and PRO HPE series of coolers. One key difference between HPE and non-HPE series is the provision of metallic backplates for HPE compared to plastic-made backplates in non-HPE versions. We would need 19 items to install this cooler on the Intel LGA 1700 socket. This is only for the block and does not include fan, radiator installation, and thermal paste application. Speaking of thermal paste, what would you make of an empty thermal paste tube out of the box?
ALPHACOOL Eisbaer Pro Aurora – 280 Digital is listed at €194.98 at the time of this writing. This is steep pricing for 280mm. But this pricing can be justified provided that ALPHACOOL is using all copper radiators, brass fittings, industrial grade fittings, quick disconnect, extensive socket support with bundled hardware, high-performance thermal paste, and a powerful pump. However, it is up to the user to decide if this is a true value or not. ALPHACOOL is offering a 3-year warranty, which is somewhat less in my opinion.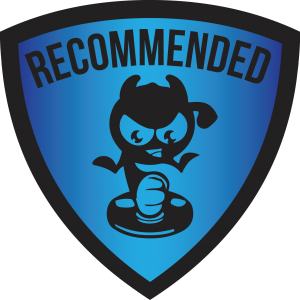 Was our article helpful? 👨‍💻
Thank you! Please share your positive feedback. 🔋
How could we improve this post? Please Help us. 😔
[CPU Coolers & RAM Expert]
Hayyan Serwer is a tech enthusiast, with a love for PC building and article writing. Hayyan specializes in writing about CPU coolers and RAM kits. Hayyan has been familiar with the tech industry for over half a decade now, and has now stepped into providing quality reviews for the latest and greatest tech.