WD Black SN850 500GB NVMe SSD Review
Summary
When it comes to WD Black SN850, the game is still strong, and current discounted pricing makes this even better. But, the presence of SN850X (also available in 4TB) would make this choice somewhat difficult, particularly with the 1TB variant standing at USD 109 after discounts these days. There is no 500GB version in SN850X, so users aiming for the low-capacity drive are left with SN850 only. This drive has got a balanced performance across the board. 5-year performance gives it a good boost as well.
Performance -

8/10

Compatibility -

9/10

Value -

9/10

Thermals -

7/10
Pros
Good Overall Performance
3D TLC NAND Flash
5-Year Warranty
Dashboard
PS5 Compatibility
Heatsink
Discounted Price in 2023
RGB Lighting
Cons
Gets Hot Quickly
Could not reach Rated Sequential Metrics
Western Digital, aka WD, is famous for its storage drives and solutions catering to various industry and consumer-grade storage requirements. Their Black drives, in particular, have been a popular factor among PC enthusiasts. Then comes their RED NAS drives. WD Green and WD Blue are more main-stream drives focused on bringing a balance between performance and price without breaking users' wallets. I have been a vivid user of WD drives, having used and tested their WD Green, Blue, Red, and my personal favorite Black series Hard Disk Drives.
WD acquired SanDisk back in time to start producing fast storage solutions (SSDs) for their industry clients. They then used Black drive branding and entered the SSD segment in the consumer market. However, their first attempt was not a success. But there was no stopping WD from continuous improvement, and they came back strong with an in-house developed SSD controller (Thanks to SanDisk) and released what is probably among the best PCIe-based SSDs to date from the manufacturer, SN850.
This is obviously based on learning curves from their SN700 and SN750 series SSDs. WD perfected the controller, employed better NAND chips, and brought out SN800 series SSDs in 2020. They shook the SSD segment with the SN850 series NVMe SSDs where the market had a poor impression based on previous lacking performance from WD drives. But reviews started kicking in, praising the SN850 SSDs. WD uses the same vertical integration strategy as used by SAMSUNG. It was not easy going out there with SAMSUNG rocking solid in the market, and other players started taking share like CURICIAL, KINGSTON, and INTEL.
Of course, there are more variables at play than simply putting out which SSD is better and which is not. SN850 series SSDs are using 4 lanes of PCIe Gen4, and they are based on NVMe 1.4 interface. The bigger change is TLC compared to MLC. With Gen4 SSDs, we saw manufacturers switching to TLC-based NAND flash quickly. This SSD is also compatible with PS5, which is a plus to the design. What is more advantageous is that the overall height of the SSD with heatsink allows an easy installation in the PS5 space domain.
So, how this SN850 series SSD with WD's in-house controller is doing in 2023? Let's find out in the in-depth WD Black SN850 500GB NVMe review.
Specifications
| Product | WD Black SN850 500GB NVMe (Without Heatsink) |
| --- | --- |
| Capacity | 500 GB |
| Form Factor | M.2 2280 S3-M |
| Interface | M.2 |
| Sequential Read Performance | 7000MB/s |
| Sequential Write Performance | 4100MB/s |
| Random Read | 8000004KB IOPS |
| Random Write | 5700004KB IOPS |
| Dimensions (L x W x H) | 3.15" x 0.87" x 0.09" |
Packaging and Unboxing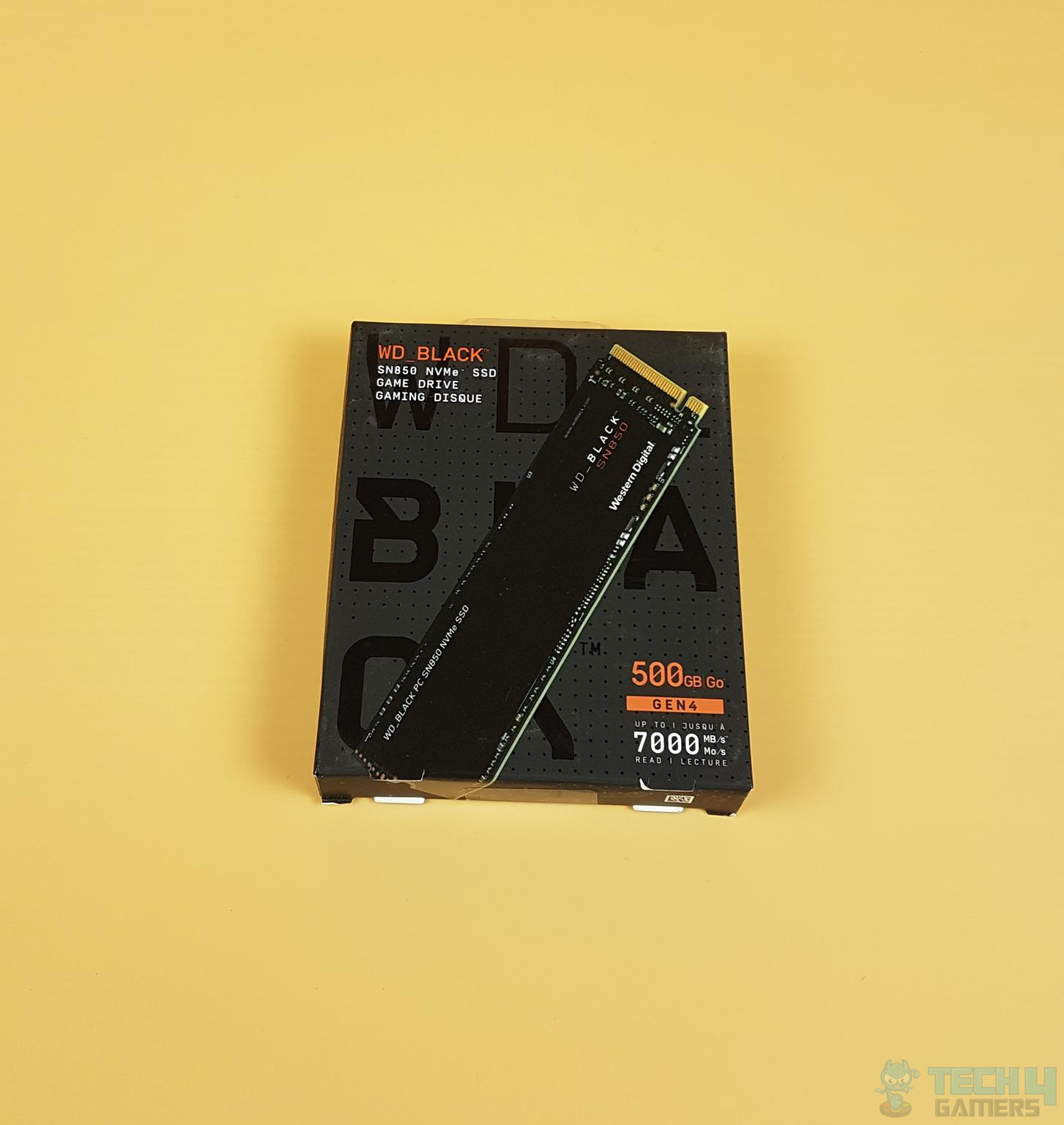 Let's begin our WD Black SN850 500GB NVMe review with the unboxing. The drive is shipped inside a paper board packing material with black color finishing, which is obvious since this SSD comes under WD Black branding. Note the words "Game Drive". WD is aiming these drives for PS5 and PC users. Up to 7000MB/s is the sequential read speed on these drives. One we are testing is the 500GB variant.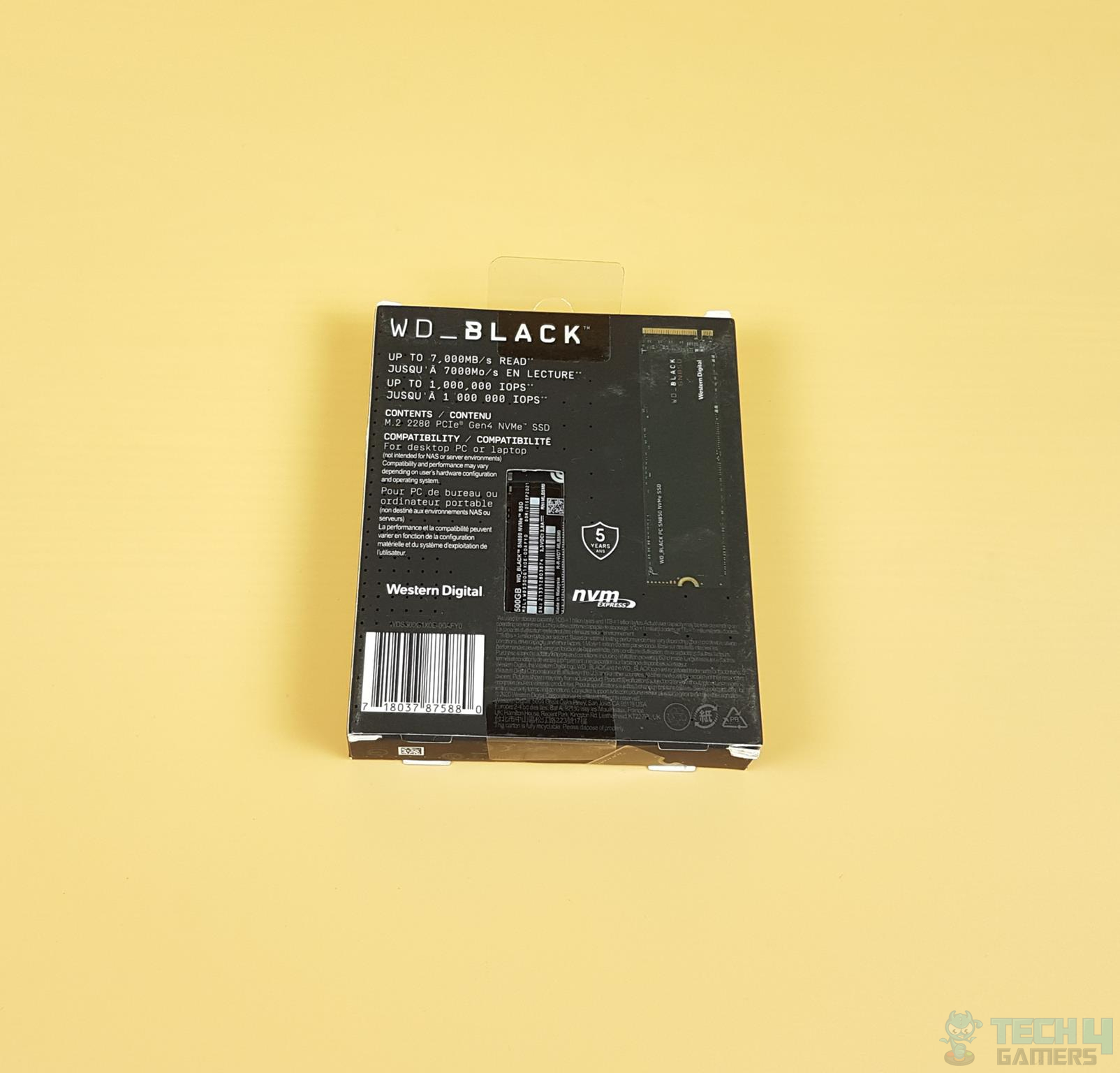 It seems like WD is using the same box with the same text for variants of WD Black SN850 drives. 4k numbers are listed at up to 1,000,000 IOPS which is not the case with this SSD since its rating for 4k Random Read is up to 800,000 IOPS and 4k Random Write of up to 570,000 IOPS.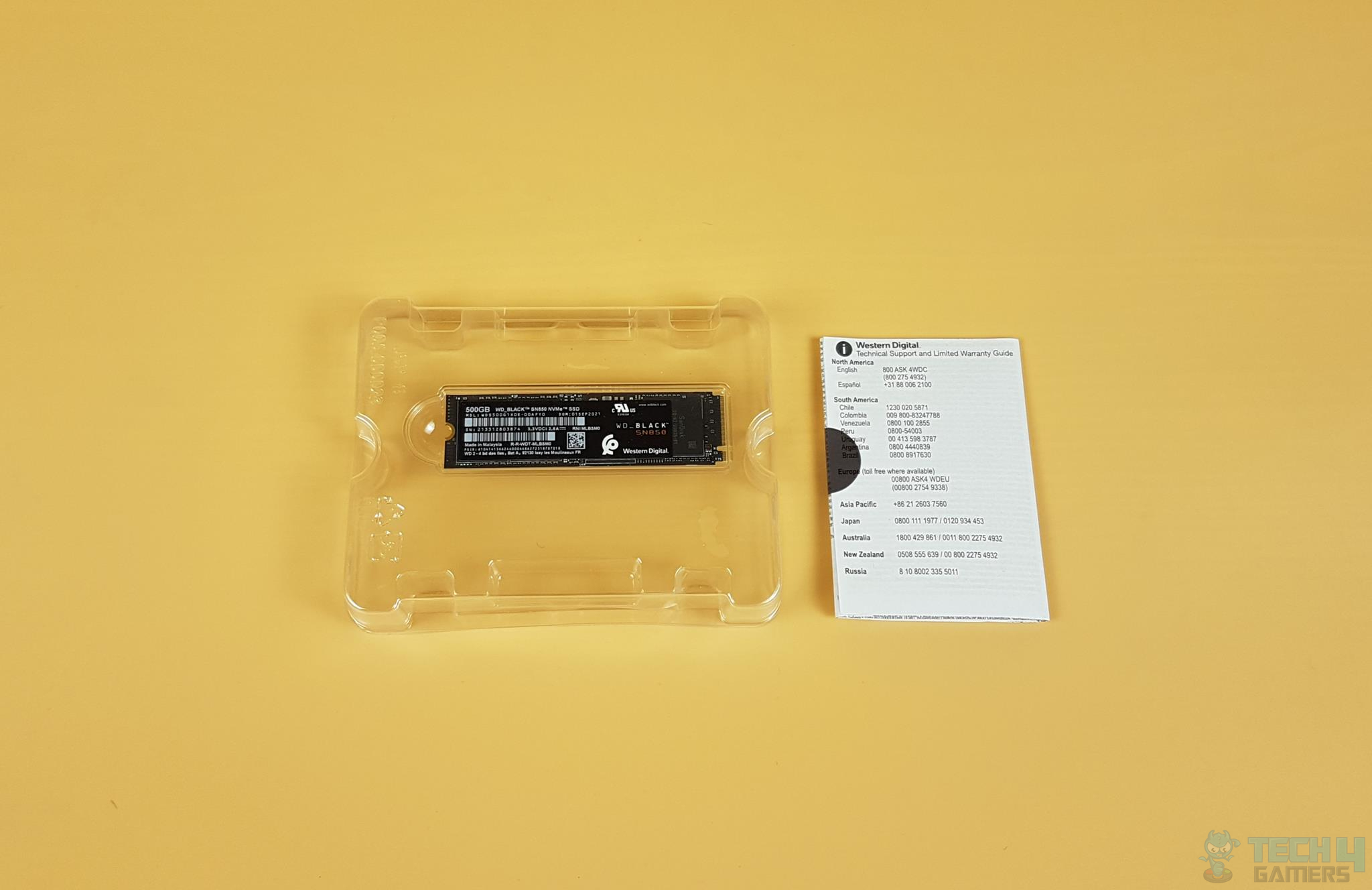 Inside a main box, there is a transparent container securing SSD in between. There is also a Warranty Guide.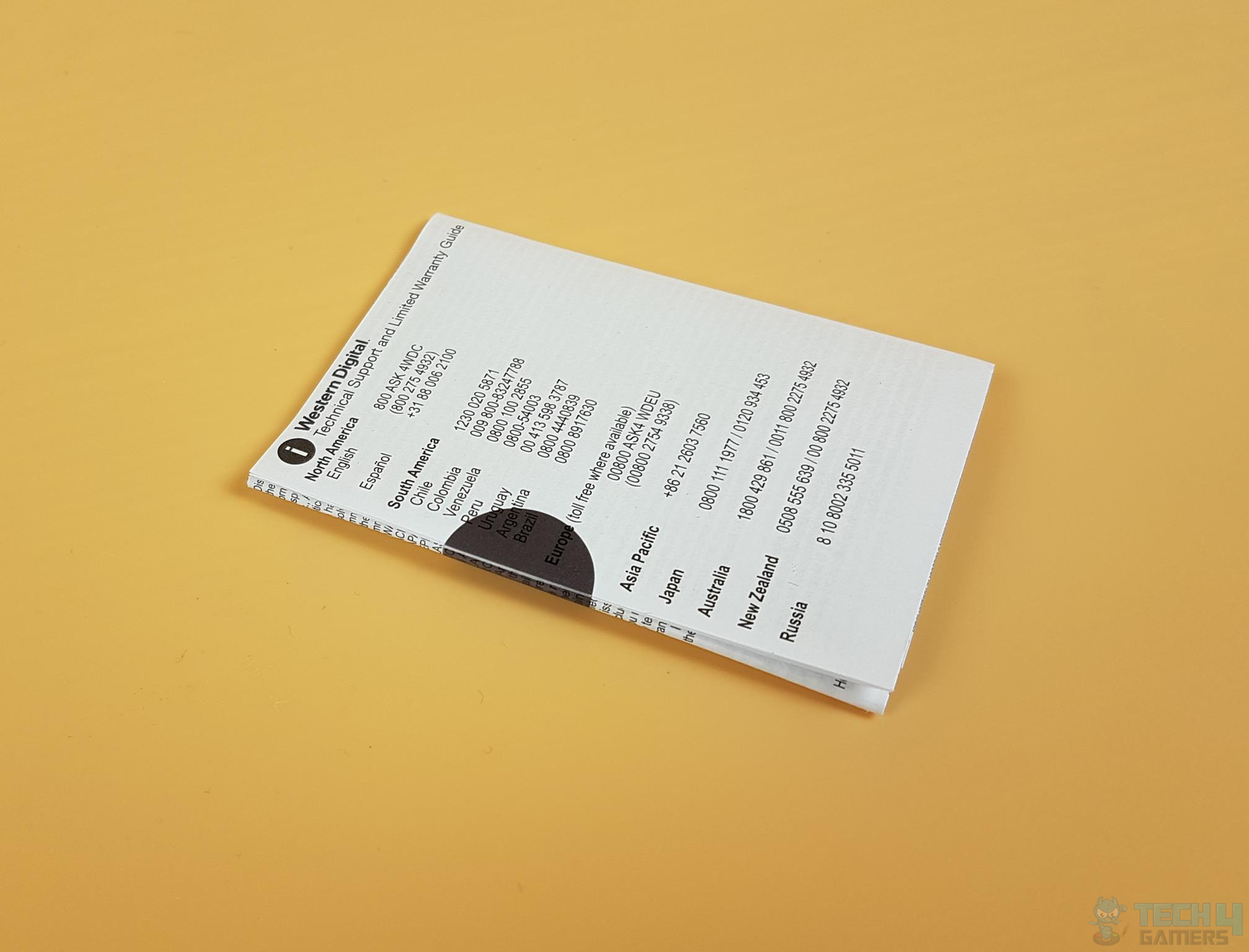 The guide is sealed using a black color sticker.
Closer Look
In our WD Black SN850 500GB NVMe review, we'll also take a closer look at the SSD. At the time of its release, the WD Black SN850 series SSDs were competing against multiple foes, including SAMSUNG, CRUCIAL, and INTEL, to name a few. But this series quickly excel utilizing a powerful controller to drive the operations though little is known as WD does not share the details about this controller. But, these drives are now facing tough competition from Phison E18-based controller drives. SAMSUNG 980 PRO is said to be a direct competitor of SN850 series drives. Pricing, availability, warranty, and speeds are key variables when it comes to selecting an appropriate drive for your storage requirement.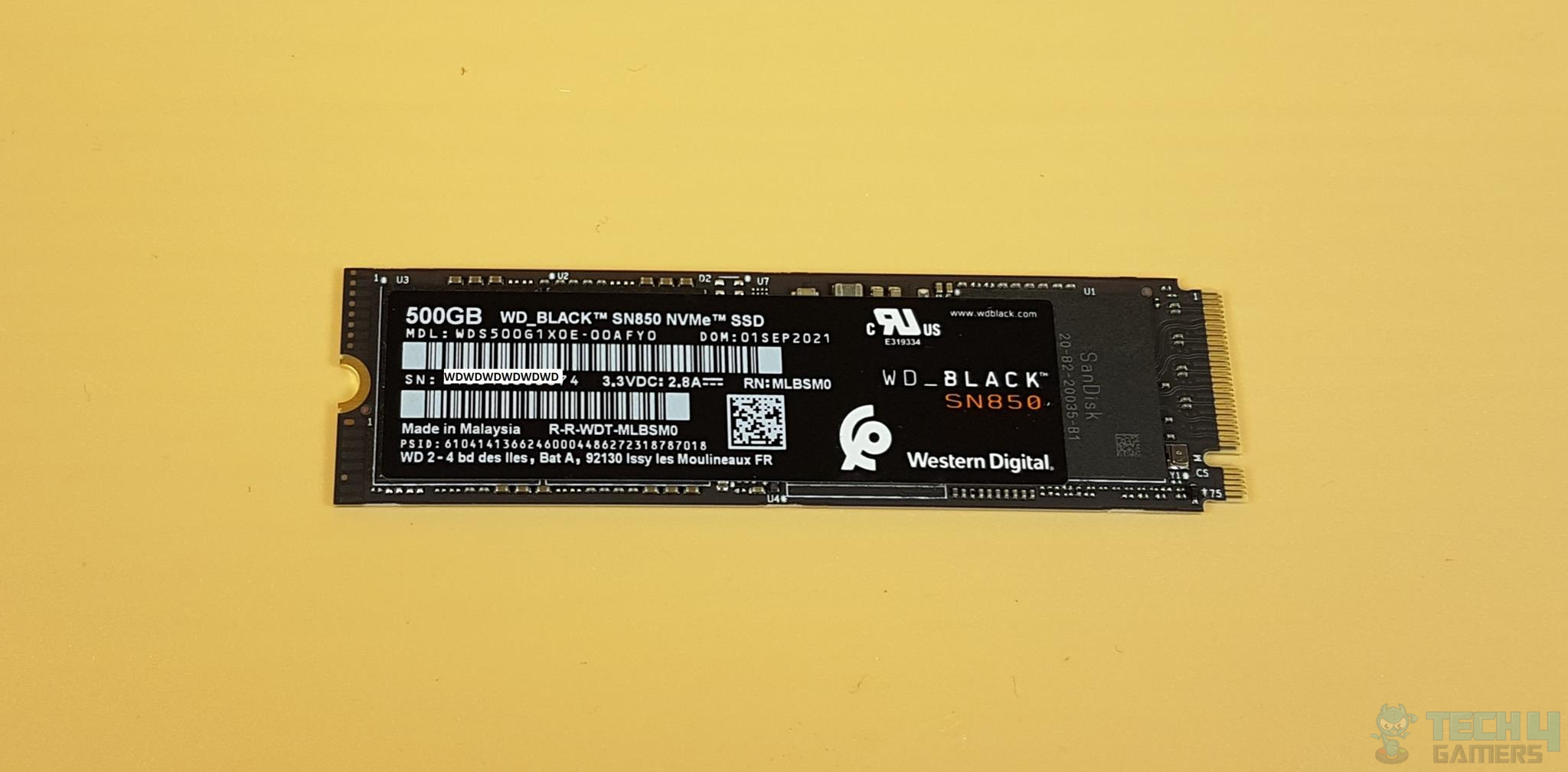 WD Black SN850 500GB SSD has an M.2 form factor of 2280. It is an M Key type SSD compatible with the majority of the M.2 slots on modern motherboards. It is also backward compatible with the PCIe Gen 3. This drive has a dimension of 3.15"x0.87"x0.09", where 0.09" or 2.2mm is the height or thickness of this SSD. 0.87" or 22mm in width of this SSD and 3.15" or 80mm in length. This drive uses 4x PCIe Gen4 lanes and is based on NVMe 1.4 on M.2 connector. This SSD has a black color PCB. There is a sticker covering NAND Flash modules, DRAM, and a particular portion of a controller chip. This controller is based on SanDisk 20-82-20035-B1. We did not remove the label sticker.
The WD Black SN850 500GB is aimed at enthusiasts and professionals who would want nothing but the best. This series uses 2D TLC NAND Flash. The maximum capacity available in this series is 2TB. Obviously, cost considerations are there. TLC stores 3 bits per cell as compared to the other NAND flash. These drives don't need a driver on Microsoft Windows 10 and 11. Since these SSDs use using the operating system's native NVMe driver, there is no dedicated software either by the manufacturer.
Speaking of numbers, WD Black SN850 500GB is rated for up to 7000MB/s sequential read and up to 4100MB/s sequential write. When it comes to 4k performance, this SSD has a rating of up to 800,000 IOPS for random reads and up to 570,000 IOPS for random writes. This is a good rating for its time, but this has been surpassed by Phison E18-based SSDs, particularly in write speeds. This SSD has a rating of 3.3VDC using 2.8A. This SSD has a TBW rating of 300TB, and WD offers a 5-year warranty on these drives.
WD uses 96-layered TLC 3D NAND Flash memories, which are quite fast. They have also provided WD Dashboard software to control various aspects of these drives, including firmware updates, S.M.A.R.T, and TRIM functions. This SSD has 2x such chips meaning one chip has a capacity size of 250GB with 2x chips making up a total of 500GB. This controller seems to be using SLC caching. We saw that out of 500GB, 466GB is made available to the user. Also, during testing, we observed a continuous read operation with idle writing before SSD started flushing the write command.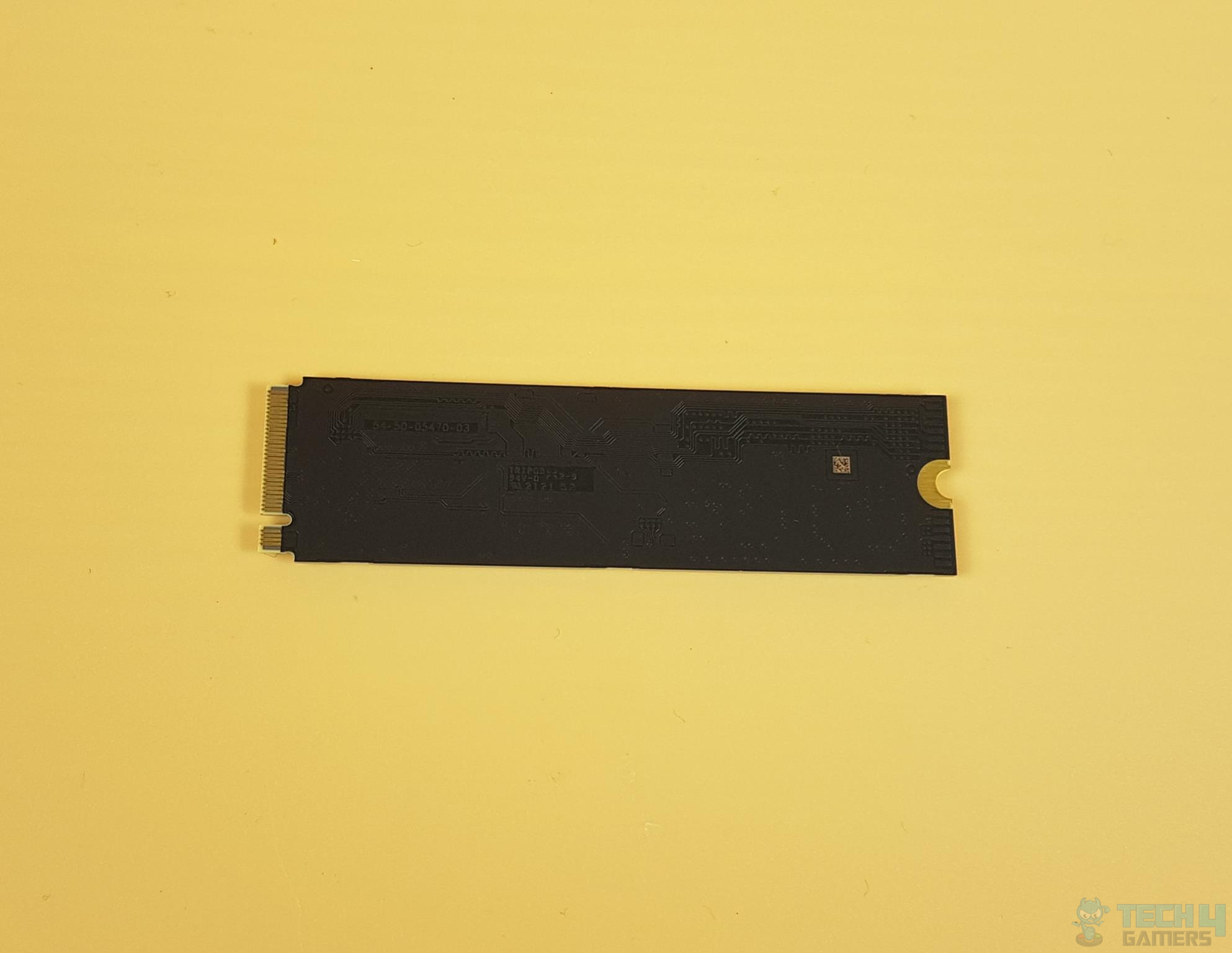 Looking at the backside of this SSD, we can spot that this is a gum stick style PCB design and that this is a single-sided SSD. By single side, it is meant that all components (Controller, DRAM, and NAND flash) are on one side of the PCB. Higher-density sticks usually have components on both sides; hence they fall under the dual-sided category.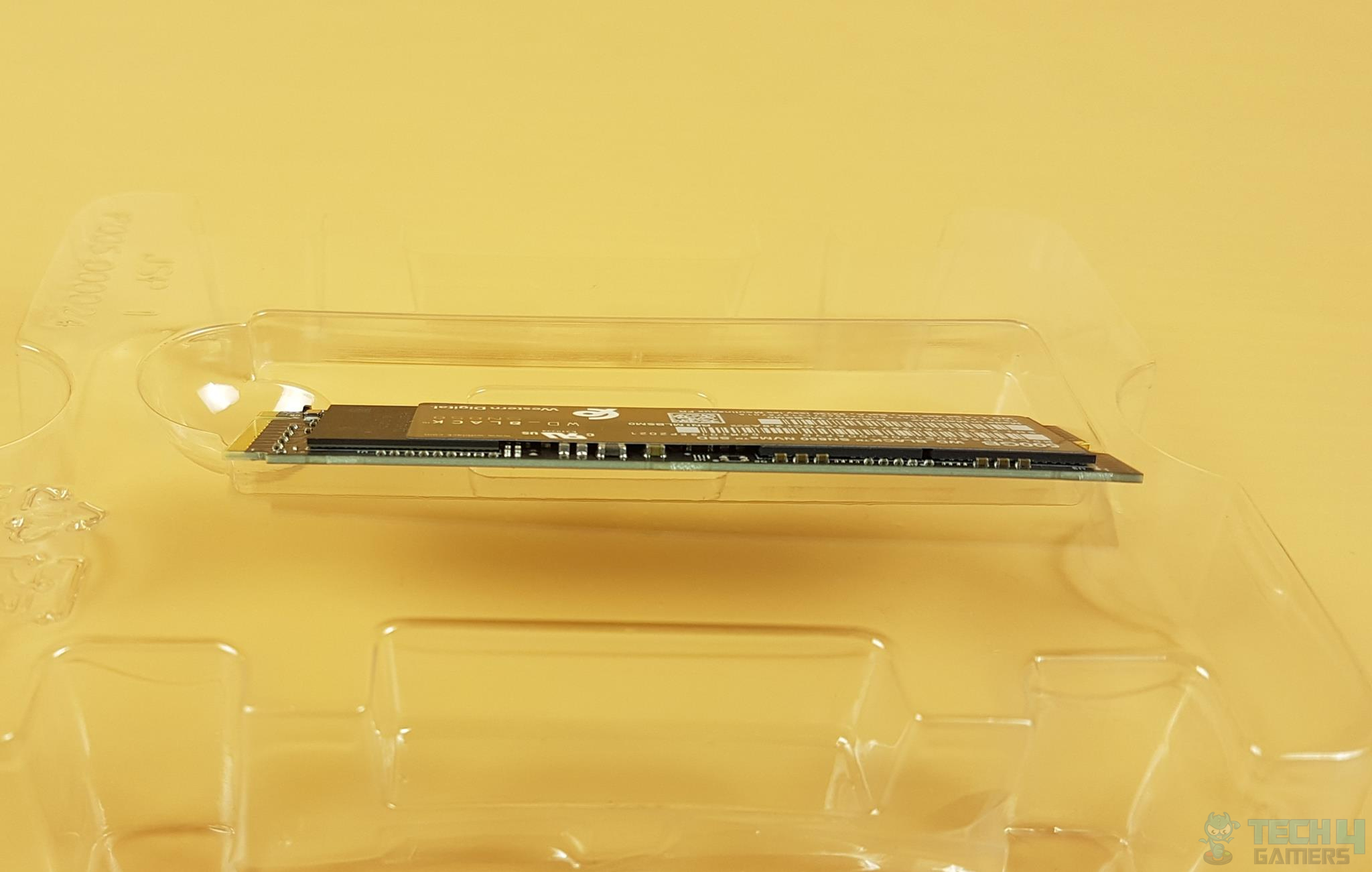 The above picture just shows that. All components under a black color sticker are on one side of this SSD.
WD is offering a heatsink version of SN850 drives as well, which were at that difficult to source based on limited availability. However, time has moved on, and market dynamics are changed. We can see why SN850X is out to keep this line competitive amongst fierce competition. WD has also implemented RGB on a slim heatsink. These drives are more compelling for PS5 (PS5 system software version 21.02-04.00.00 or higher required) because the overall height of SSD and heatsink comes to roughly 8.8mm, whereas PS5 has a constraint of approximately 11mm or so. We can see that this complete storage and cooling solution is compatible with PS5, which is not the case with many other drives.
Testing
It would be an incomplete WD Black SN850 500GB NVMe review if we didn't test the drive. So, we have used below mentioned configuration to test this SSD. This is our new setup, and we will add more storage drives testing down the road from this platform: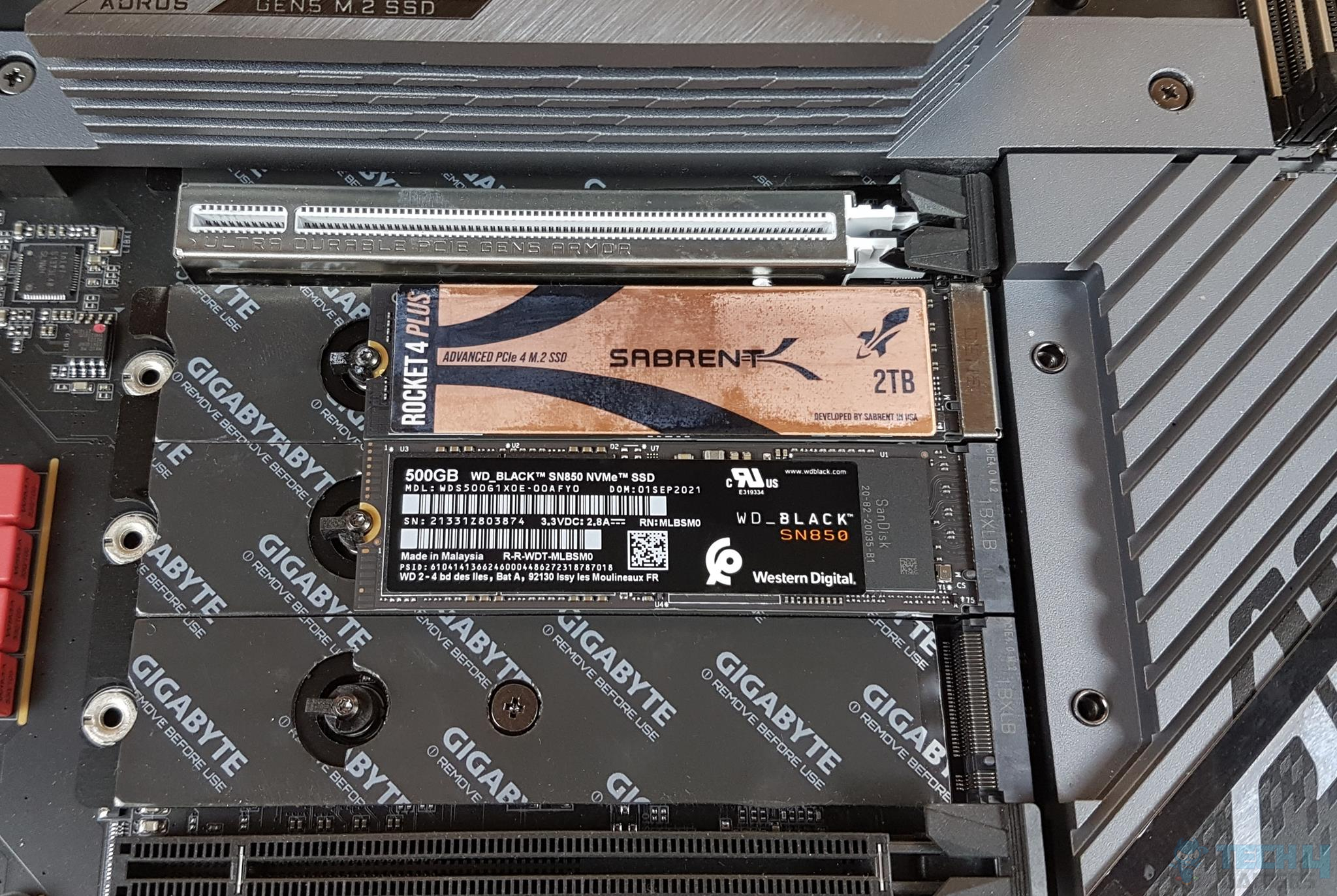 We have used the following software:
AS SSD 1.8.5636.37293
ATTO Disk Benchmark 4.0
CrystalDiskMark 8.0.4
Anvil Pro Storage Utilities 1.1.0
AJA Disk Test Bench
TxBench
Black Magic
3DMark Storage
DiskBench
Since this is the first SSD being tested on this platform, we are showing the snapshots of the respective software run. Microsoft Windows 11 22H2 is used for testing.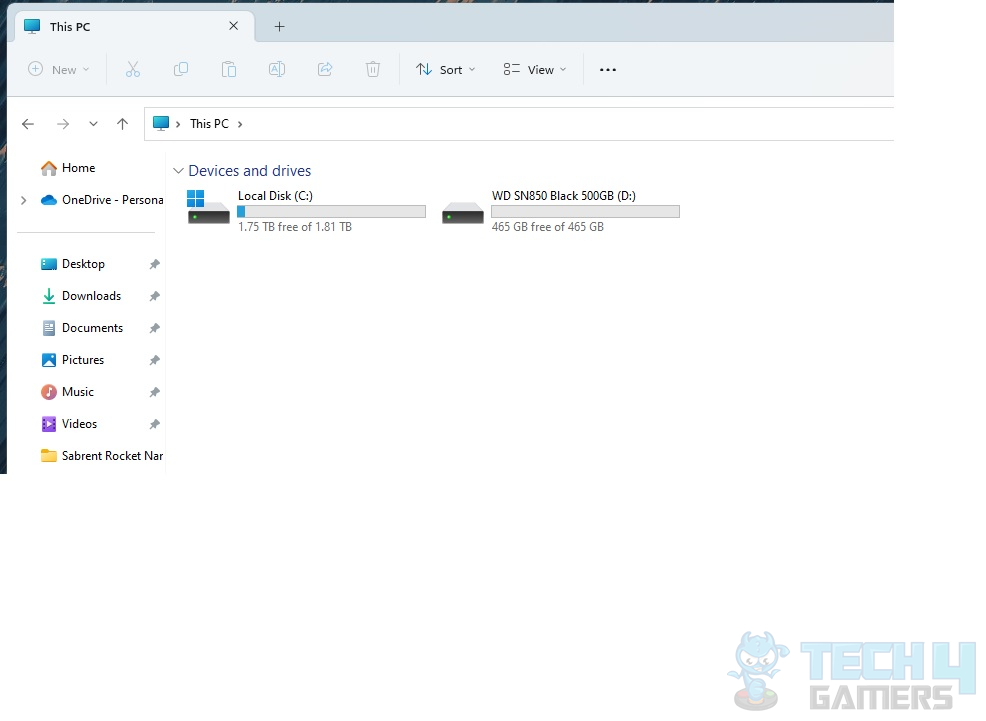 This SSD needed initialization which is normally the case with any new SSD. You would need to access the Disk Management console in the Windows shell. As soon as this shell is launched, you will be notified of a new disk found and further options to initialize it. After initializing the disk, we have a Basic Disk. Right-click on it and select New Simple Volume to start allocating the unused space under the volume. Format the drive, and you are good to go. The above picture shows both drives in This PC or My Computer.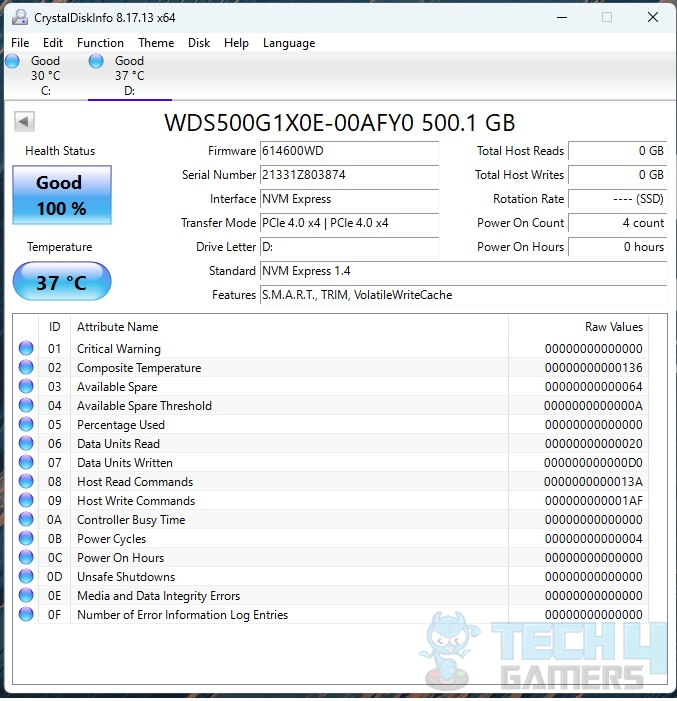 The above picture shows disk info from Crystal Disk Info software. This drive supports TRIM, S.M.A.R.T, and Volatile Write Caching.
Test Results
Let's dive into the testing stage of the WD Black SN850 500GB NVMe review.
CrystalDiskMark
We have done a few tests in CrystalDiskMark, starting with a default test.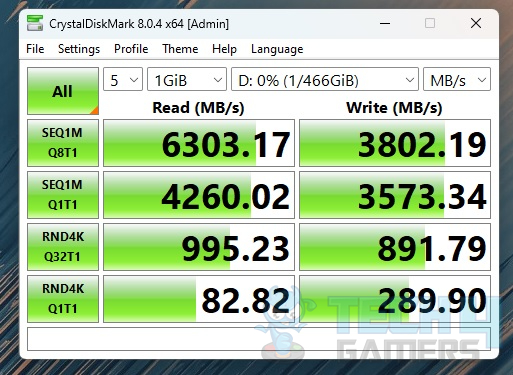 This drive falls short of rated sequential read and write speeds though the overall performance is still better. We have fine results in the 4K Q32 section as well.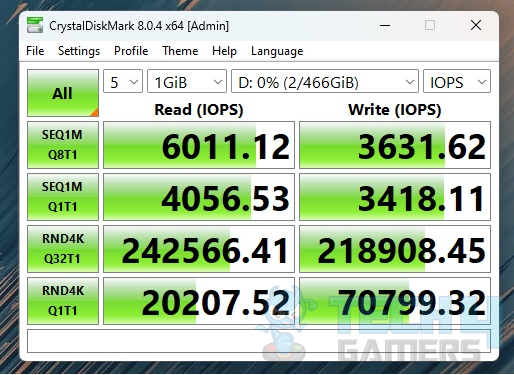 We can see that drive is behind rated Random 4K read and write speeds in Q32.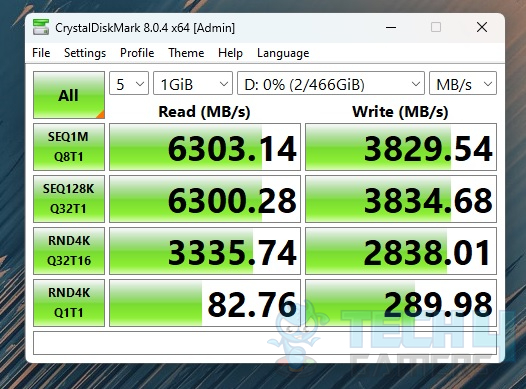 Next, we loaded NVMe SSD load-out and re-ran the test.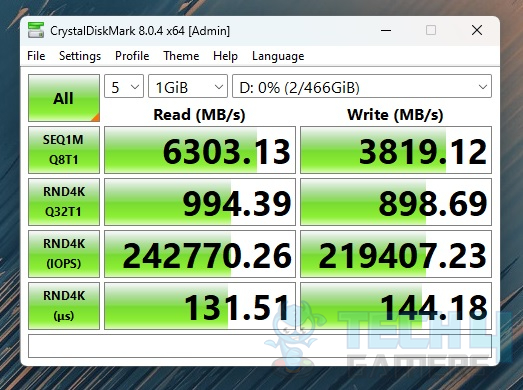 Next, the Peak Performance load was tested. Random 4K response time in μs is mentioned as 131 in read and 144 in write.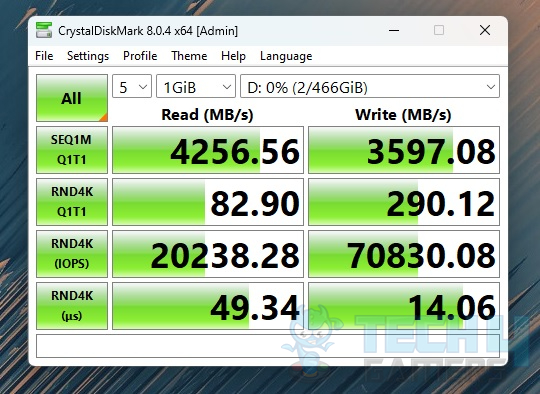 Next, we ran a Real-World load. Overall, this drive performs quite well in real-world testing using CDM.
AS SSD Benchmark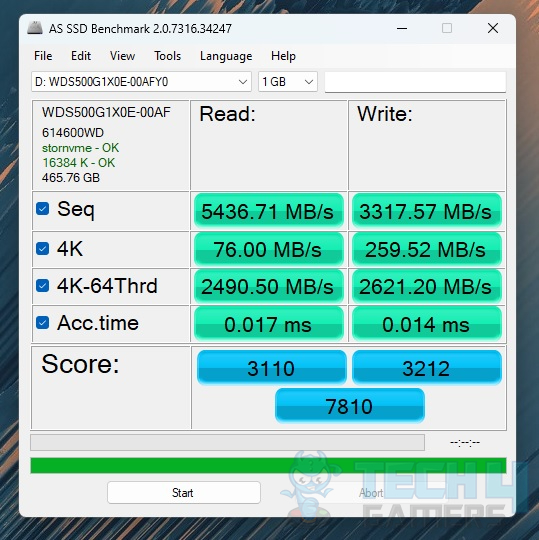 Next, we run the AS SSD benchmark to test the performance of the drive. We have an overall score of 7810 on this test. We are still seeing relatively low sequential transfer rates.
The above is a result of the AS-SSD Copy benchmark. It shows the speed and duration of different workloads giving an idea of the real-world use scenario. This drive shows good performance metrics in compressed and gaming loads in particular.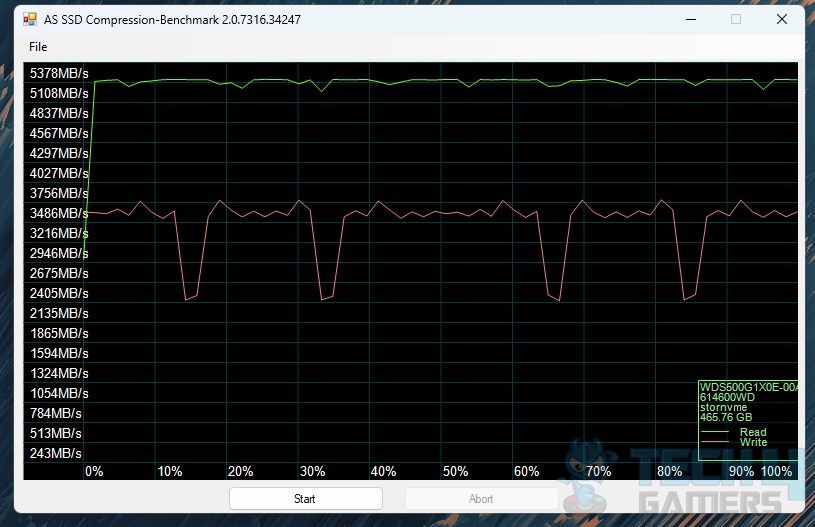 The above pictures show the result of the Compression benchmark run from AS-SSD. Ideally, we would love to see minimal to no dips on the length of the run. This drive has managed quite well in read operations remaining between 5100MB/s and 5300MB/s. However, we can see dips at regular intervals in write operations. Ignoring these dips, this SSD has remained between 3400MB/s to 3500MB/s in writes.
ATTO Disk Benchmark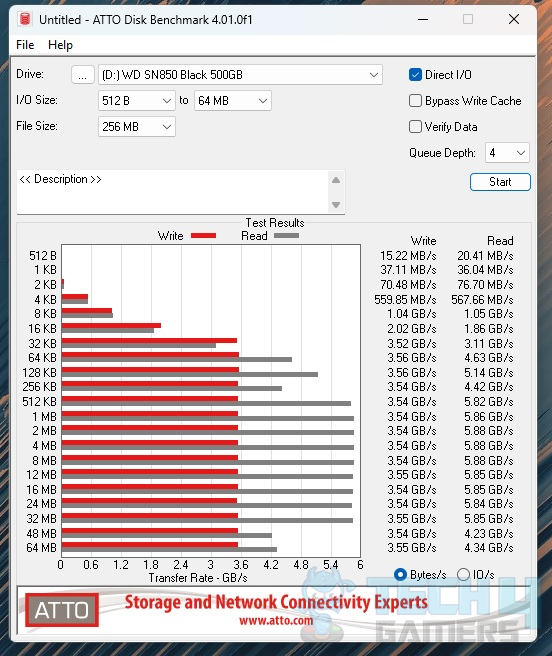 Next, ATTO Disk Benchmark was run. We see highs and lows in read operations here. These are all sequential loads. Peak read speed was 5.88GB/s, whereas peak write performance was 3.56GB/s. We can see that drive was able to sustain 3.54GB/s write speeds.
Anvil's Storage Utilities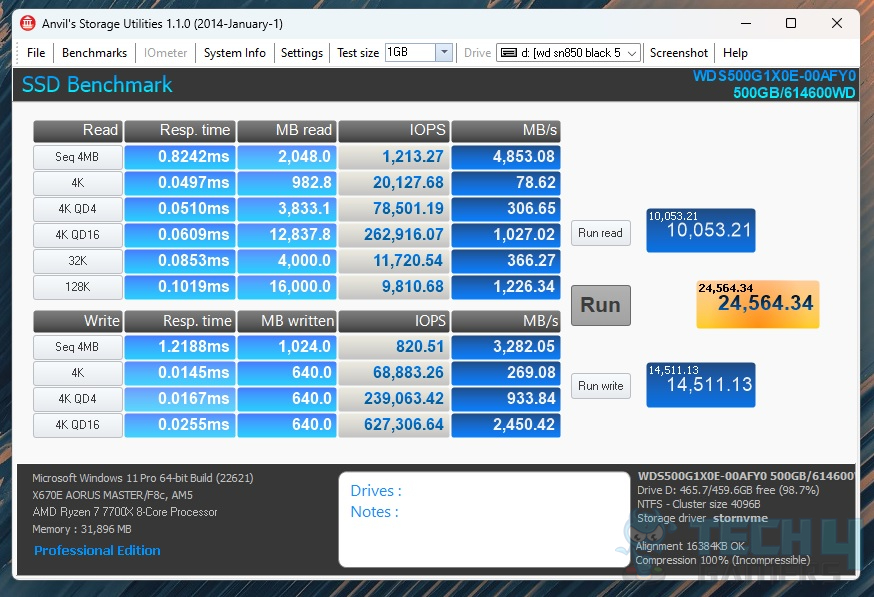 Next, we ran the Anvil Storage Utilities benchmark to test the performance of WD Black SN850 500GB NVMe SSD. On the default test size of 1GB, the tested read speed score was 10053. The write speed score was 14511, with an overall score of 24564. These are quite some numbers showing a good performance across the board on this SSD.
IO – Threaded QD
Next, we ran the IO – Threaded QD Benchmark in the Anvil Disk Benchmark. Here are the results.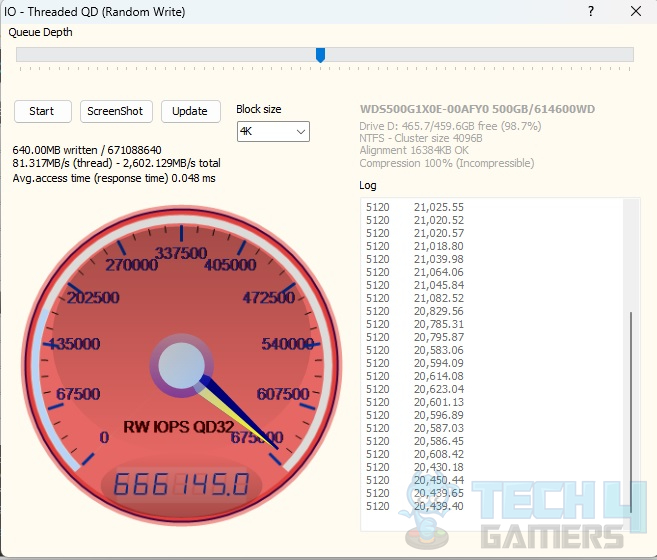 We have a speed of 666145 IOPS using a Queue Depth of 32 in the write operations. This is well above the rated 570,000 IOPS.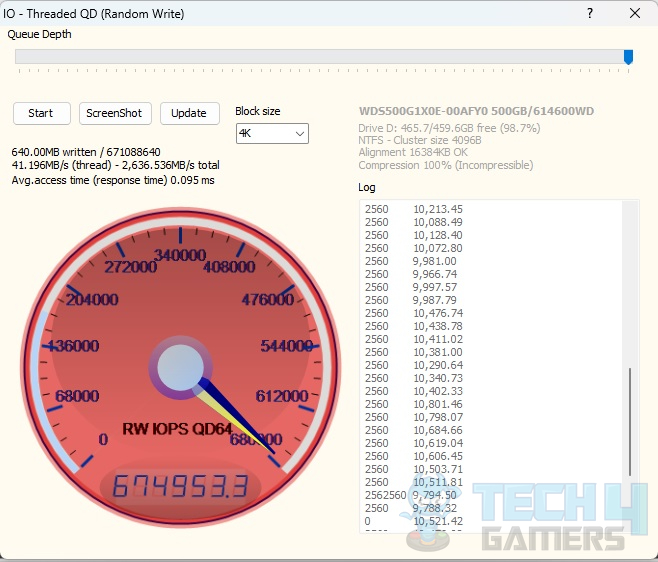 We got 674953 IOPS with a Queue Depth of 64 in the write operations. There is not much of a gain compared to the queue depth of 32, but we can see that drive passed the rated 4K Random Write speed.
Next, we repeated the tests, this time on read operations using various queue depths. Here are the results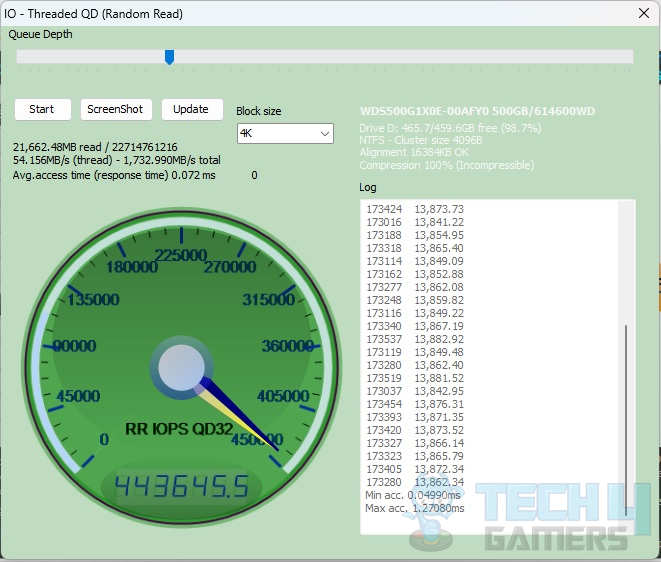 We have 443645 IOPS in this test. The drive falls short of the rated 800K IOPS. The reads could have been bettered.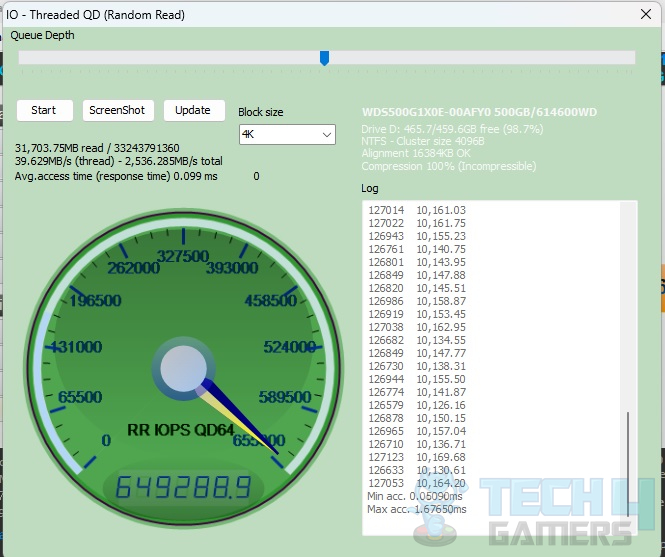 With a Queue Depth of 128, the speed was 648288 IOPS. We are getting closer to 800K.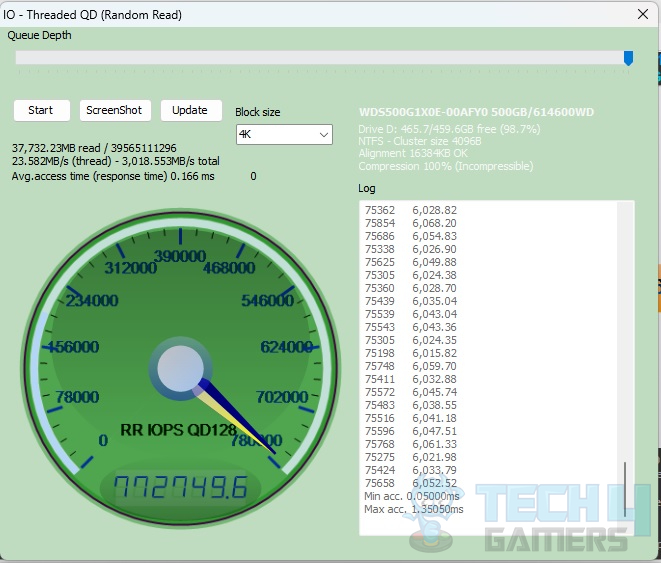 With a queue depth of 128, the result was 772749 IOPS. Though this is still short of 800k.
AJA Disk Benchmark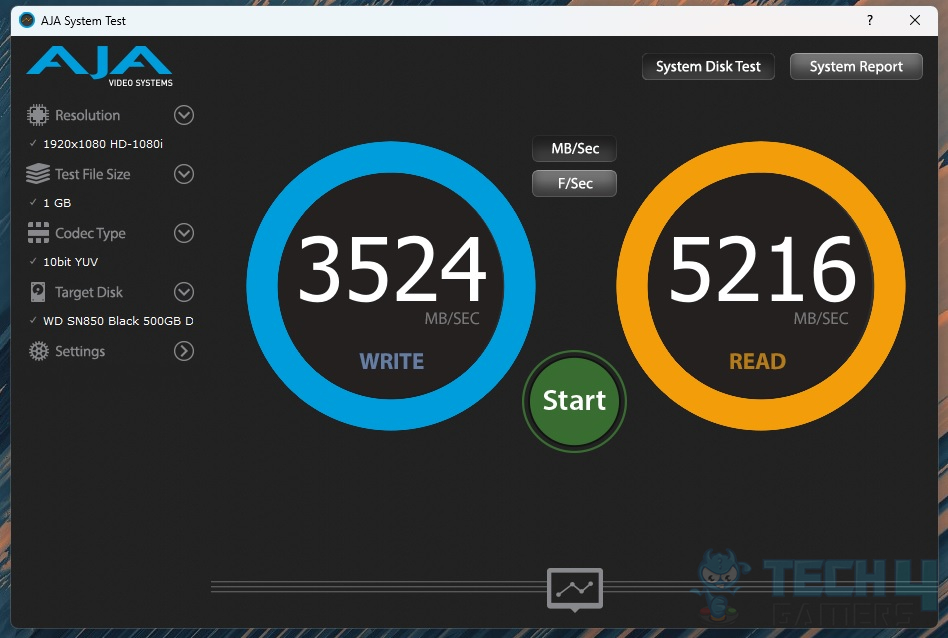 Next, we ran AJA Disk Benchmark. The drive did 5.2MB/s in sequential reads and 3.5MB/s in sequential writes.
TxBench Disk Benchmark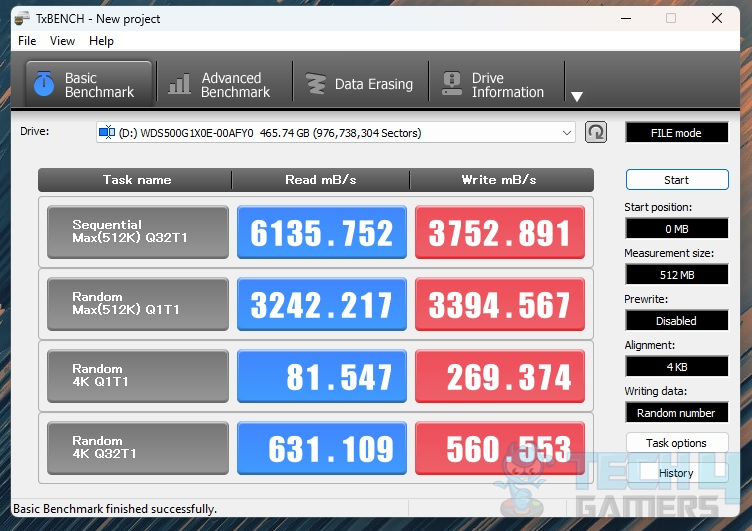 TxBench Disk Benchmark shows a nice overall score.
Black Magic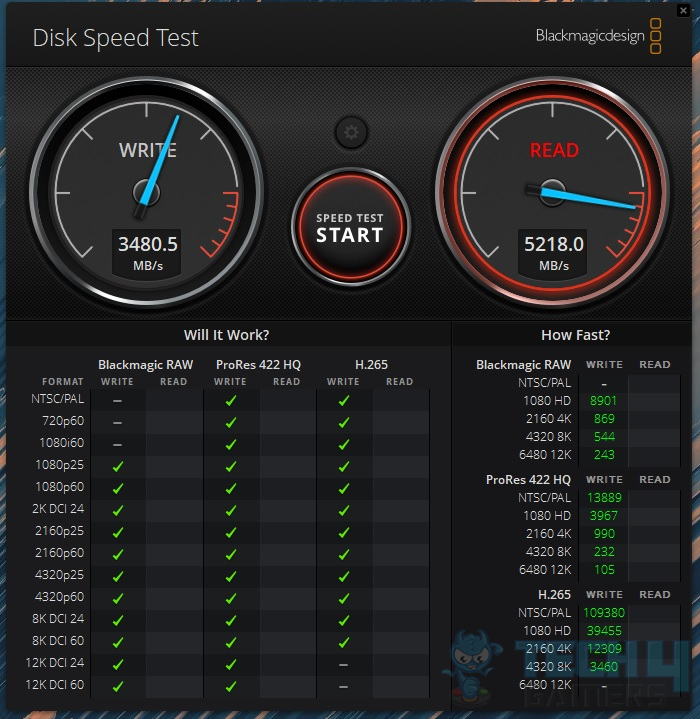 The Black Magic run gives almost what we have seen so far in the sequential read-and-write results of this drive.
3DMark Storage Test
3DMark has added a new benchmark to measure the gaming performance of SSDs using three games. It measures the load time of the games, recording the gameplay, saving the game, and moving the game. The overall score is given in numbers in addition to bandwidth and access time.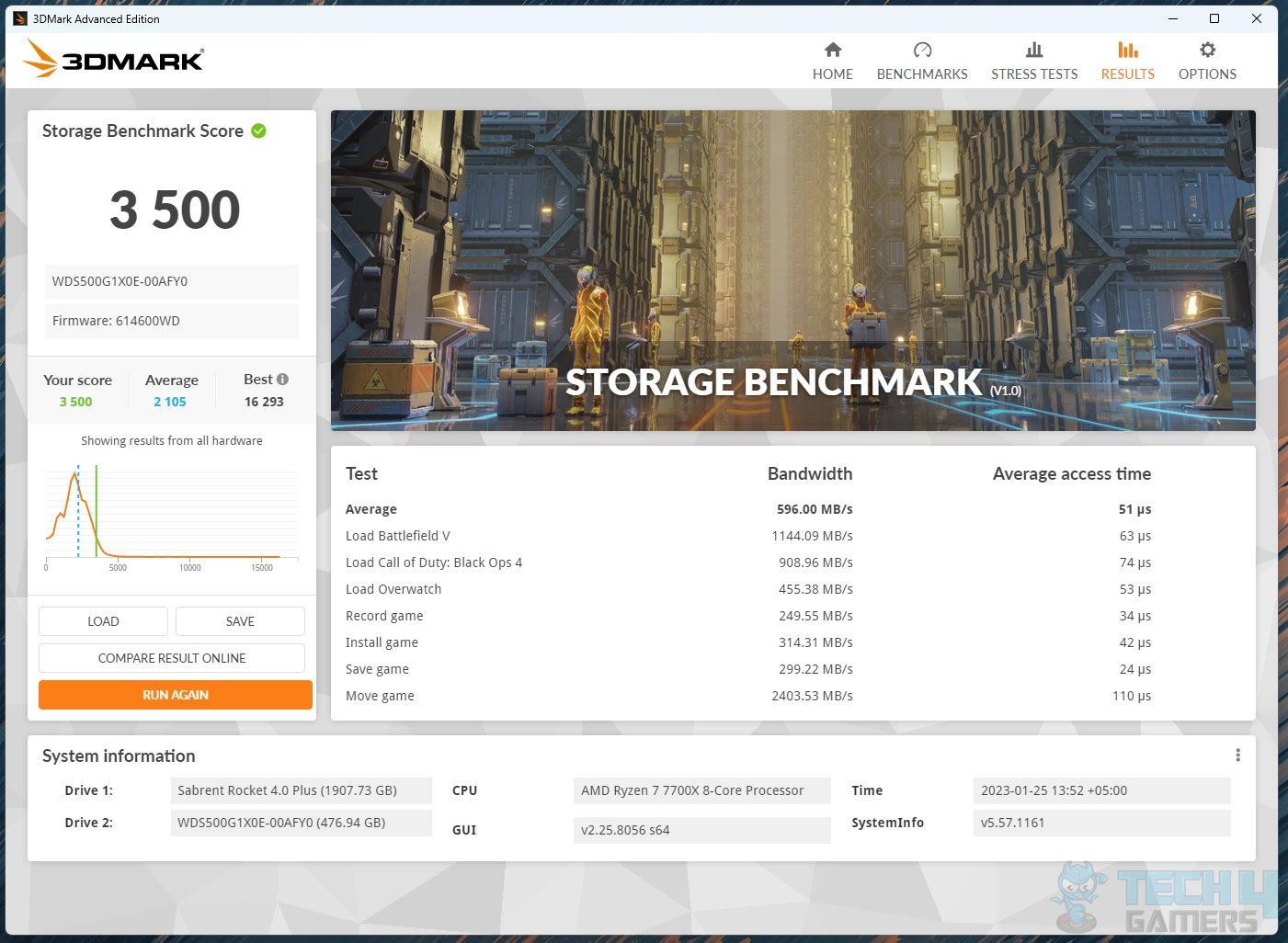 3500 is quite a solid performance metric here for this drive, clearly showing the true gaming potential of this drive. This drive has sustained an average bandwidth of 596MB/s with an access time of 51μs.
Real World Testing
We have prepared the following data for real-world testing:
Source and Destination Folders are created on this SSD.
Source Folder is then loaded with the below data:

A highly compressed file of approximately 97 GB.
A 203GB size Folder containing multiple folders and various size files, including compressed files.
For lower-capacity drives, we are using a 60GB folder containing multiple folders with various sizes of files, including compressed files.
DiskBench
DiskBench is used in multiple scenarios to check real-world data transfer rates. Here are the results: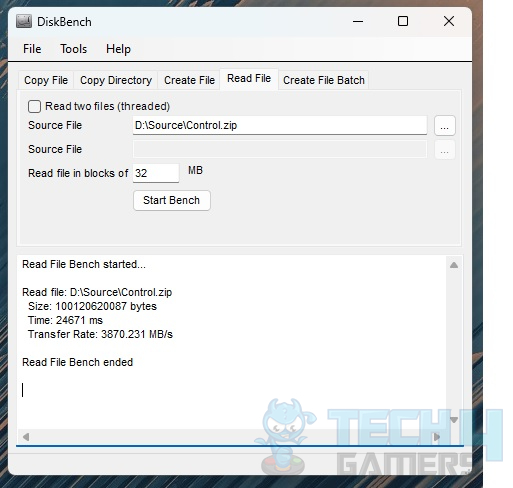 Awe asked DiskBench to Read a 97GB compressed file from this SSD. We have a transfer rate of 3870MB/s which is very impressive. This read operation was completed in 24 seconds.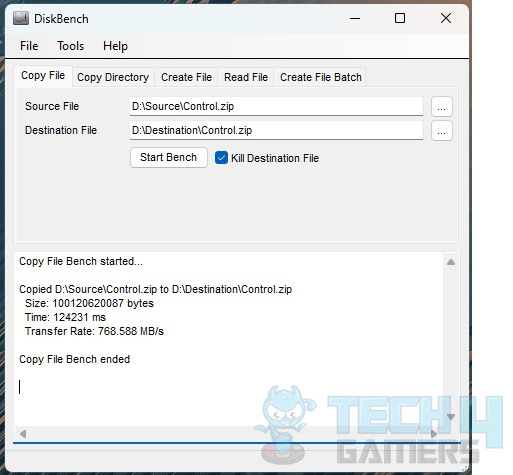 Next, we copied the same compressed file from the Source folder to the Destination folder on the same drive. The transfer rate is 768MB/s. We were expecting a better result than this. The operation was completed in approximately 2 minutes.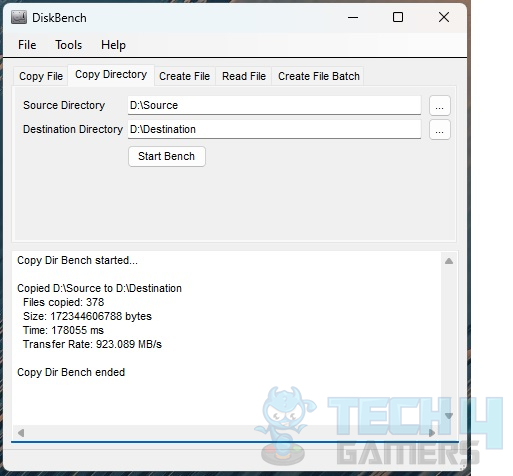 Next, we made a full data set of 203GB copied to the Destination folder. The transfer rate was 923MB/s. We saw a dip of as low as 401MB/s during this test. The operation was completed in 2 minutes and 58 seconds, which we can roughly say that a total of 3 minutes.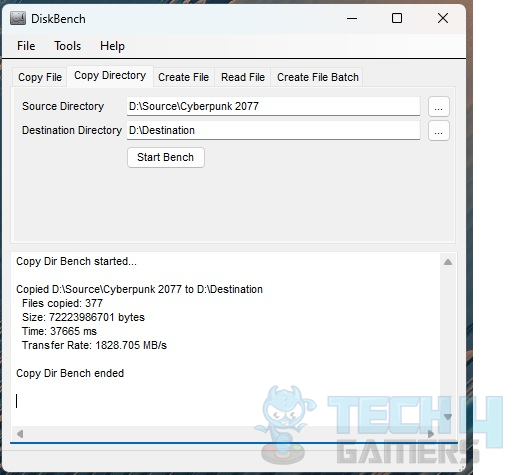 Next, we copied a folder of 60GB from the Source to Destination folders to see if this impacted the transfer rate. This time the transfer rate comes to 1828MB/s taking a completion time of 37 seconds. This clearly shows that this SSD is using write caching, and when a drive is almost full, it will impact the transfer rate and time.
The overall transfer rate in a real-world scenario is quite good.
Gaming Load Time
WD has listed this SSD as a Gaming drive, aiming it toward PS5 and PC users. We have already seen a load time and bandwidth of three games from the 3DMARK Storage benchmark. We have also calculated the loading time of the game using the Final Fantasy XIV: Shadowbringers Benchmark using High settings.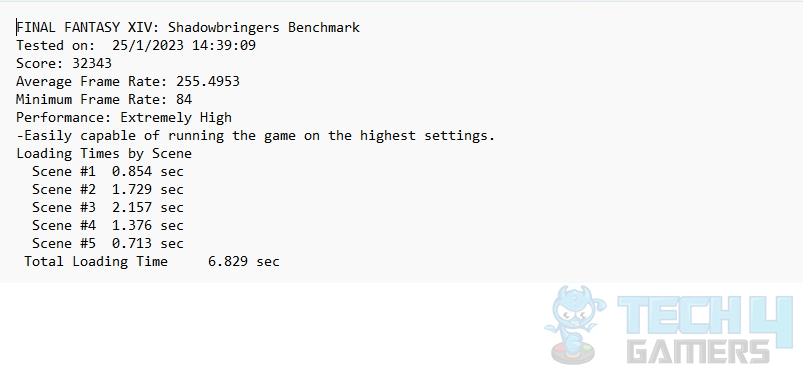 Total Load time comes to impressive 6.829 seconds.
Thermals
During our WD Black SN850 500GB NVMe review testing, we saw a maximum temperature of 70°C at an ambient temperature of 17°C on the drive. The thermals are on the high side for this size and capacity SSD. We have used GIGABYTE X670E AORUS MASTER, which has a large-size aluminum cover to ensure efficient heat transfer. While the Sabrent NVMe SSD peaked at 62°C, this SSD was way above that mark. One thing we noted was that drive was not lowering temperature quickly during idle time. The thermal pad on the aluminum cover was almost cold when removed right after running a stress test on this drive. The drive itself was warm. Seems there was no proper contact between the drive and the thermal pad on this motherboard.
Conclusion
So, we are kicking off 2023 in the storage department with a 3-year-old WD Black SN850 500GB NVMe SSD. We have set up a new test platform for storage drives, and this is the first content coming off of it. WD, after acquiring SanDisk started manufacturing fast storage drive solutions for industrial clients or users. They made a late entry in the consumer segment, and their first attempt was almost futile. They then developed a first gen in-house controller and released their SN750 under Black branding, followed by SN750. However, these SSDs were still not that good. They then came out with SN850 and took over almost everyone with a surprise.
WD Black SN850 and their new iteration of SN850X are all about performance, and WD aimed these drives toward gamers in PS5 and PC arena. These drives were good news for PS5 users in particular since their size because the heatsink made them compatible with PS5, which was something not all drives could deliver. WD made a transition from MLC to TLC with SN850 drives using 96-layered 3D TLC NAND Flash memories, a DRAM, and an in-house SanDisk bases controller.
These drives are available in 500GB, 1TB, and 2GB capacities, and they took a head-on game against the like of SAMSUNG 980 PRO series SSDs. Their current prices make these drives a more compelling offer. WD followed the SAMSUNG approach of vertical integration, and the result was SN8509. We have tested a 500GB drive.
WD Black SN850 500GB NVMe SSD is an enthusiast-grade, high-performance gaming SSD. It is rated for up to 7000MB/s and 4100MB/s in sequential read and writes, respectively. The 4K Random reads and writes are rated at up to 800,000 IOPS and 570,000 IOPS, respectively. The 1TB and 2TB variants offer as high as 1,000,000 IOPS. Imagine these numbers 3 years back, and you can see why these drives gain popularity. Its dimension is 3.15"x0.87"x0.09".
The SSD uses M.2 connector and NVMe 1.4 interface over PCIe Gen4 using a 2280 form factor. Additionally, it uses 4x PCIe Gen4 lanes and is backward compatible with:
PCIe Gen2 x1
PCIe Gen2 x2
PCIe Gen2 x4
PCIe Gen3 x1
PCIe Gen3 x2
Their operating temperature range is 0° to 70°C, and during our WD Black SN850 500GB NVMe review testing, we found that this drive hit the 70°C mark quite fast, and it was throttling. Temperatures were not going down easily as well. Somehow, it lacks proper contact with the thermal pad on GIGABYTE X670E AORUS MASTER. This motherboard has a large size aluminum cover to ensure efficient heat transfer. Since we are also using a Gen4 SSD under that same aluminum cover, and its temperature does not rise quickly under load, we suspect that the WD drive did not make proper contact with the thermal pad. This could very well be due to the fact that Sabrent is using a thin layer of copper plate on their SSDs for heat transfer. This layer adds a bit more to the overall thickness of the SSD. Sabrent SSD has a 2.7mm thickness, whereas WD SSD has a thickness of 2.2mm. This could very well mean that Sabrent SSD obstructed contact between the thermal pad and WD SSD.
Anyhow, coming back to the main topic, the non-operating temperature range of this drive is -55°C to 85°C. These drives optionally come with a heatsink as well with different pricing. There is subtle RGB lighting on that black color heatsink as well. Please keep in mind that using this drive on PCIe Gen4x4 will give the best and optimal result. Though it is backward compatible, installing it on PCIe Gen3 or below slot would reduce the overall transfer rates.
Since WD does not provide detail of the in-house controller, there is seldom to write about it. This SSD has two 250GB 3D TLC NAND Flash chips and a DRAM chip. We did not remove the label sticker; hence we are not confirmed about the capacity of the DRAM chip and type. It is probably DDR3L, but not sure. The 500GB has a black color PCB and one-side design (components on one side). WD has mentioned a TBW rating of 300. Though it seems low, some of the latest SSDs in this capacity have a similar range. Only a few more expensive units may provide a higher rating. This drive supports TRIM, S.M.A.R.T, and Volatile Cache Writing. WD has also provided Dashboard software to handle the maintenance functions of this drive.
WD Black SN850 500GB NVMe SSD is listed at USD 67 at this time of writing. This is AMAZON pricing. SAMSUNG 980 PRO 500GB is listed at USD 74 for comparison. We have seen this SSD handling real-world transfer rates like crunching given numbers without giving a damn. This explains its good gaming-related performance in terms of load time and bandwidth. Anvil synthetic benchmark has shown a remarkable performance of this drive. However, the majority of synthetic tests have shown this drive operating below rated sequential read and write speeds. But sequential speeds are not everything, or dare I say, all things for that matter. Random 4k performance is good on this SSD. WD is offering a 5-year warranty on this SSD.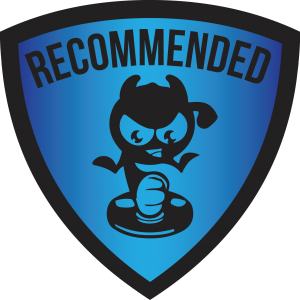 Was our article helpful? 👨‍💻
Thank you! Please share your positive feedback. 🔋
How could we improve this post? Please Help us. 😔