Users with external screens attached to their laptops are always urged to find a way to keep a monitor on when the laptop is closed in Windows 11. You can close the lid without letting it go off or sleep while using the display on an external monitor. This way, you can save the laptop power and work on a bigger screen!
Key Takeaways
Connecting an external monitor to a laptop and using it with a closed lid can save the computer's battery power and maintain battery time.
You can use the Power Options settings to only use an external monitor without getting your laptop to sleep or hibernate.
If the settings don't work, try resetting Power Options, updating battery or laptop drivers, running Power Troubleshooter, turning off the Fast Startup option, or updating Windows.
Reasons To Close Laptop Lid And Use External Monitor
Suppose you use a bigger external screen for work connected to your laptop or cast your system to another screen for any presentations. In that case, you should tweak some settings to save your laptop's battery if only using an external monitor is enough!
After closing the laptop's lid, Windows usually switches to a low-power mode. However, through the power settings, you may also set it to shut off when attached to a monitor completely.
There's no harm in leaving the laptop open and working on your external display, but your laptop's battery keeps draining uselessly. So, it's better to shut the lid while casting to the external screen.
WARNING: Remember to shut down your laptop manually before taking it away or keeping it in your bag after disconnecting the monitor. It will always be on, so it can overheat and cease working.
How To Keep Monitor On When Laptop Is Closed?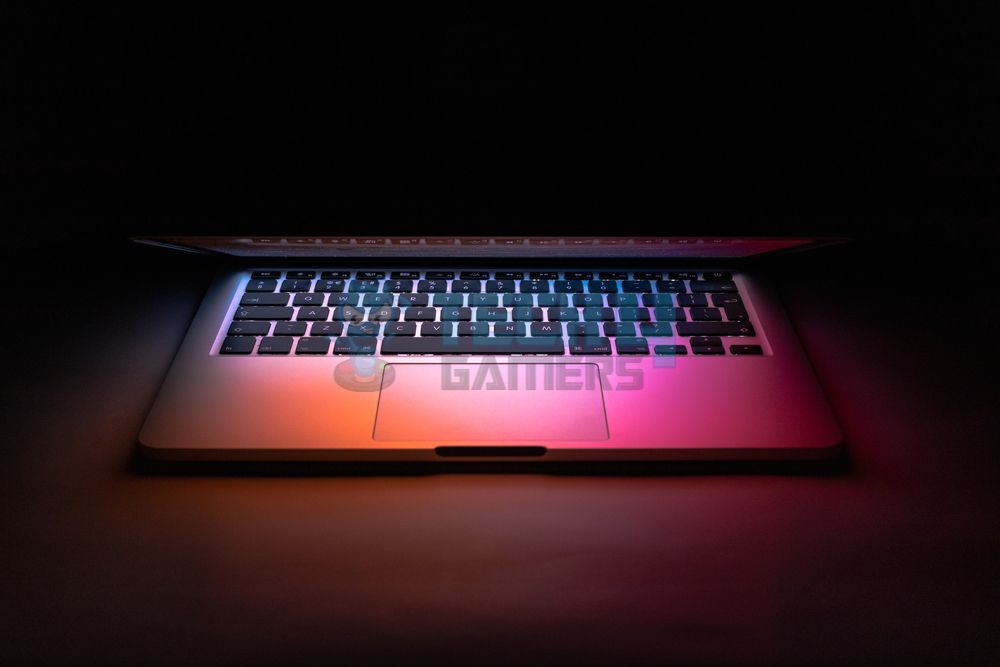 When we close the laptop lid, it usually enters Hibernation mode, even if it is connected to an external monitor, and the screen goes black. Fortunately, a Windows built-in feature lets you use the laptop by only closing the lid on the external screen.
Following are the instructions to tweak some settings and save your laptop's energy:
Connect Laptop To An External Monitor
First, connect a screen to your laptop using cables like VGA, HDMI, or DisplayPort, whatever supports your computer and the screen, depending on the port on your device. New models of monitors also support USB-C.
Here's how to connect and cast a screen to a Windows 11 laptop:
Take a compatible cable per your device's port, as mentioned above.
Connect one cable end to the laptop and another to the external monitor.
Now, go to Windows System and click Display.
You will see the Identify button on the front. Click on it.
Click and drag a labeled box representing the configuration and placement of the monitors on your desk.
If it needs to be modified, click the button next to Identify. You can duplicate, expand, or display a picture according to your chosen monitor.
Hold out until your laptop's content appears on the screen.
Configure Power Settings
The second step in preparing your laptop to function with an external monitor when you close the lid is to modify Power Options.
YouTuber Tech Tips explained this method. I worked around the same and got my laptop connected to an external monitor.
Here are the steps to tweak settings:
Go to the search of Windows 11, and type control panel.
Click the Control Panel in the list of search results.
Type power into the Control Panel's top correct search box and Enter.
Click on Power Options and then What closing the lid does option.

Power Option – Image Credits (Tech4Gamers)

You will see a Define Power button screen. Change the options for When I close the lid.

When I close the lid – Image Credits (Tech4Gamers)

For the On battery and Plugged-in options, choose Do Nothing.

Do Nothing – Image Credits (Tech4Gamers)

Now, hit the Save Changes option.
Close Your Laptop Lid And Check Display
You may now close the lid of your laptop after making changes to the Power Options to prevent it from sleeping, hibernating, or shutting down. If your shut lid option is set to Do Nothing, you shouldn't see any problems casting on an external display.
Tip: If you have an external mouse and keyboard, connect it to your laptop, and you will be able to use the laptop with its lid closed.
Also Read: How To Turn Off Mouse Acceleration In Windows 11
No Display On External Monitor When The Laptop Is Closed
If changing the power options and following the method above will have no difference, and shutting the lid of your laptop still puts the operating system to sleep, then don't worry! I have come across a solution: Restart your computer and try to cast again, as told by Reddit user Worldly-Proposal-657.
If this doesn't work, then workaround the fixes below:
Run Power Troubleshooter
Reset Power Settings
Disable Fast Startup
Reinstall Battery Driver
Run SFC and DISM
Using Terminal/PowerShell
Update Laptop Drivers
Update Windows
Update Laptop BIOS
Run Power Troubleshooter
A built-in troubleshooter in Windows 11 can find and resolve issues brought on by conflicting power management settings.
Here's how to run the troubleshooter:
Open Start and type Troubleshoot settings, then click on it from the results.
Jump to Other troubleshooters.

Other Troubleshooters – Image Credits (Tech4Gamers)

Pick the Run option next to Power by searching for it.

Power Run – Image Credits (Tech4Gamers)
This process will take some time, and when completed, try to tweak settings as per your need and then try closing the laptop's lid again.
Reset Power Settings
Reset your laptop's power setting to factory defaults. It will fix settings issues if any conflict with the new settings of your laptop's closed-lid options.
Here are the instructions to reset Power settings:
Go to Power Options again and look for the active power plan.
Click on the Change Plan settings option in front of it.

Power Options – Image Credits (Tech4Gamers)

Now, opt for the option Restore default settings for this plan.

Restore Default Settings – Image Credits (Tech4Gamers)

To verify, click Yes.
To keep your laptop working with its lid closed on the external monitor, go to the Power Options again and tweak the settings as explained above for this feature.
Also Read: How To Find MAC Address In Windows 11?
Disable Fast Startup
Your laptop will start significantly faster thanks to Fast Startup, but it may interfere with power management. Disabling it can work for you!
Here's how to turn off this feature:
Go to the Power Options and hit on the option.
Select the function of the power buttons.
Select Change for any settings that aren't working right now.
Go to the bottom of the screen and look for the option Turn on Fast Startup (recommended).
Uncheck that option and click Save Changes.
Reinstall Battery Driver
You need to reinstall the battery driver if your system has issues using it on battery power and closed lid.
Here's how to update the driver:
First, remove the power adapter if your laptop is on charging.
Open Device Manager.
Click Batteries, then choose Microsoft AC Adapter.

Microsoft AC Adapter – Image Credits (Tech4Gamers)

Click on Action and then Uninstall device.

Uninstall device – Image Credits (Tech4Gamers)

Hit Uninstall again.
Now, turn off your laptop.
Connect it with the power adapter, turn on the power outlet, and start your laptop. The OS will install the battery driver while starting up.
Also Read: How To Remove PIN From Windows 11?
Run SFC and DISM
Run the Deployment Image Servicing and Management and System File Checker utilities if your laptop sleeps after you close the lid and the display screen goes black.
Here is how to do it:
Please move to the Start button and right-click on it, then select Windows Terminal or Windows PowerShell as the administrator.
Enter after copying and pasting sfc /scannow into the text box.

SFC /scannow – Image Credits (Tech4Gamers)

Copy DISM /Online /Cleanup-Image /RestoreHealth and paste it in the box followed by an Enter.
Let your system run the commands and wait for the process to complete. Then, check the laptop display on the external monitor after closing it.
Use Terminal/PowerShell To Keep A Monitor On When The Laptop Is Closed
This method is suggested by DDzwiedziu from Reddit. I have also tried this method, and it worked.
Here's how to solve the issue:
Right-click Startup and choose Windows Terminal or Windows PowerShell as the administrator.
Now, copy the following and paste them one by one in the dialogue box, then Enter after each:
Sudo nano /etc/systemd/logind.conf
HandleLidSwitch=ignore
To stop the auto-locking of the screen when you close the laptop lid, copy and run the following commands:
sudo nano /etc/UPower/UPowe.conf
IgnoreLid=true
Hit Ctrl+X to exit Windows.
Reboot your system.
Now, check the laptop, and the issue must have been fixed.
Update Laptop Drivers
Your laptop's drivers may need to be updated to address firmware problems that aren't allowing you to cast your laptop's screen on an external monitor when you close the lid.
The latest versions or laptop drivers are found on the manufacturer's website, such as Dell, HP or Lenovo.
Update Laptop BIOS
Consider upgrading your laptop's BIOS if the Power Options aren't playing any role, and your computer sleeps as soon as you close the lid.
Here's how to update BIOS:
Go to your laptop's manufacturer's website.
Jump to BIOS updates, if any, available for the model of your laptop and download it.
Now, create a bootable USB drive, or if you already have one for Windows 11, you are ready. Just plug it into your laptop.
Back up any data that is important before starting the BIOS update.
Restart your laptop and press the specific keys such as Del, F2, or F12 to enter the BIOS per your laptop configuration.
Look for the Update or Tools and click on Update BIOS.
Opt for the updated file you have downloaded before, click on it, and comply with the instructions.
Let the BIOS update finish, and check if you can keep your monitor on while the laptop lid is closed.
Update Windows
Learn how to update Windows to fix issues such as this casting problem. Keeping the auto-update feature on is helpful for many users, or you can manually update your Windows by going through our article!
Important: Checking for and installing any pending Windows updates is necessary because Microsoft launches new features now and then, along with the fixes for the bugs through these updates.
Common Questions Answered
Can I use an external monitor with Windows 11 while closing the lid of my laptop?
Yes, you can by tweaking some settings in the Power Options and selecting Do Nothing from the drop-down menu of Change what closing the lid does. When you complete your laptop's cover, it won't go into sleep mode or hibernation.
Why must the laptop lid be closed while using an external monitor?
If you use an external monitor connected to your laptop, keeping the lid closed saves the battery power from draining and increases the battery life. But, after using the laptop, remember to shut down your computer manually.
If the external monitor is not displayed even after altering the Power Options settings, how to fix it?
You can try resetting Power Options, updating battery drivers, turning off a fast startup, running Power troubleshooter or SFC and updating Windows or BIOS.
---
Related Articles
Was our article helpful? 👨‍💻
Thank you! Please share your positive feedback. 🔋
How could we improve this post? Please Help us. 😔
[How To Guides Specialist]
Dayan Shahid is a skilled mechanical engineer passionate about technology. With certifications in various programming languages and subjects ranging from microcontrollers to aerial robotics, Dayan can effortlessly present complex technical topics in an engaging way. His ability to bridge the gap between theory and practical applications sets him apart as he continues to inspire others through their insightful content.