A lot of people are often worried about how to wipe a hard drive on a dead computer. Even if your system fails to respond or is not working at all, there are some ways through which data can be erased.
Key Takeaways
A dead PC does not mean your data is gone; it is there in your Hard Disk Drive.
Hard Disk can be removed, plugged into another PC, and then formatted.
Hard Disk can be physically destroyed in extreme security cases if the software fails.
How To Wipe A Hard Drive On A Dead Computer
In a scenario where your computer dies and your personal information is left on the Hard Disk, you can not leave it there by itself or pass it on to someone else. Anyone you pass it on to will be able to use it and access your personal information/data. The Hard Disk needs to be formatted for security reasons.
Also Read: Unable To Recover Your PC, System Drive Too Small
When a computer is not working, the Hard Disk can be plugged into another computer to run software formatting. Or else the Hard Disk can be physically destroyed during extreme security crises.
Removing The Hard Disk And Plugging It In Another PC
Plenty of software are available on the internet to safely format a Hard Drive if your computer is running, such as DBAN. In case your PC is dead, you will have to unplug the Hard Disk from the dead PC and plug it into a running PC so that the formatting process can be carried out.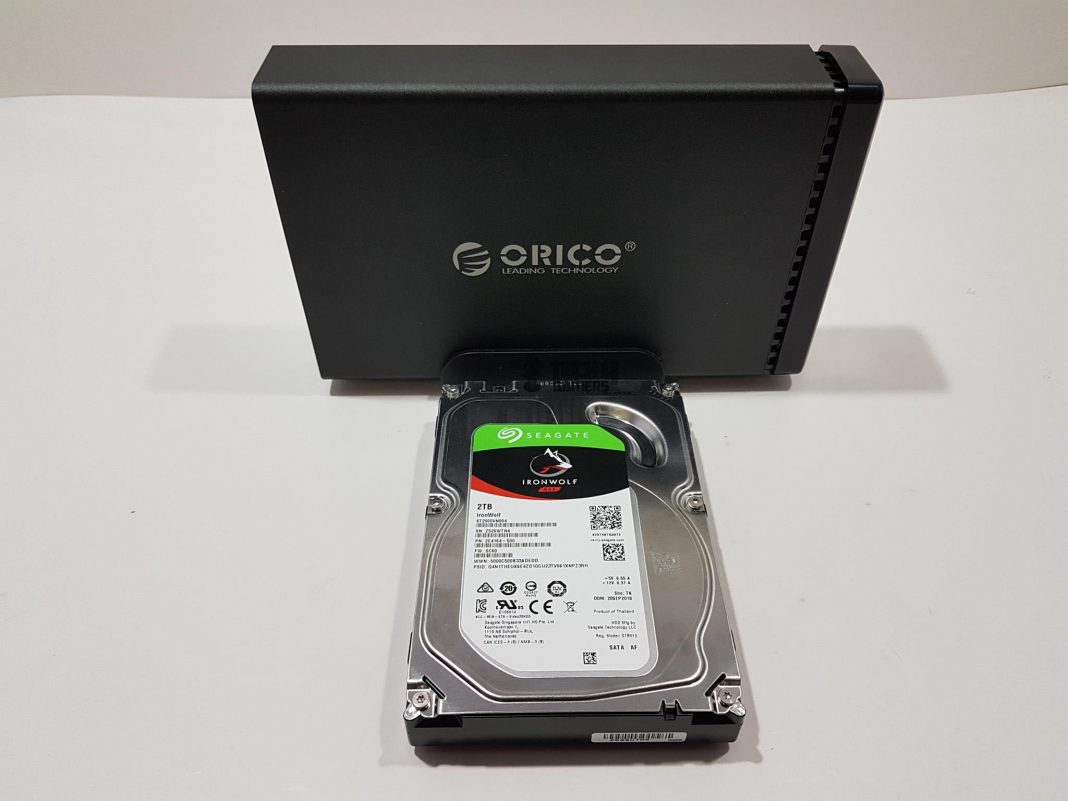 Removable
Hard Disk Drives can be
formatted
easily if the system stops working. That can easily be done by removing the Hard Disk and
connecting
it to another system to format it.
Here are the steps to unplug a Hard Disk and then plug it into another computer to format it:
Make sure the computer is powered off. Then unplug all the cables and place the computer on a raised platform.
Unscrew/Remove the side panel of your computer tower to get access to your Hard Drives.
Unmount your desired Hard Disk and disconnect its power and data cables.

(Note: Make sure it is the correct Hard Disk that you are looking for. You may confuse it with another if there is more than one)

After disconnecting the cables, safely remove the Hard Disk from the tower.
After removing the Hard Disk from your computer, you may plug it into another computer to run software formatting on it. SATA to USB cable can be used to connect the Hard Drive so it can work as an external storage device.
After the connection process, any formatting software can be run to erase the data from the Hard Drive permanently and securely.
Also Check: How Many Hard Drives Can A PC Have?
Physically Destroy The Hard Disk
If everything else fails, destroying the Hard Drive itself is the most reliable or durable way to wipe data off. Yeah, drills and hammers might come in handy after all.
Follow these steps to destroy a Hard Disk safely:
Make sure the computer is powered off. Remove the side panel of the computer tower to reveal the Hard Drive. Disconnect the power and data cable from the Hard Drive.
Remove the Hard Drive from the computer.
After safely removing the Hard Drive, place it on a hard surface. For safety reasons, use plastic shields, goggles, and safety gloves.
You may use a drill machine or a heavy iron hammer to destroy the Hard Drive. As tiring as it may seem, you will have a lot of fun. Do not stop until all the pieces inside the Hard Disk are not jingling.
Just to be sure that data can not be recovered by any chance, destroy the drive's PCB and data connectors as well.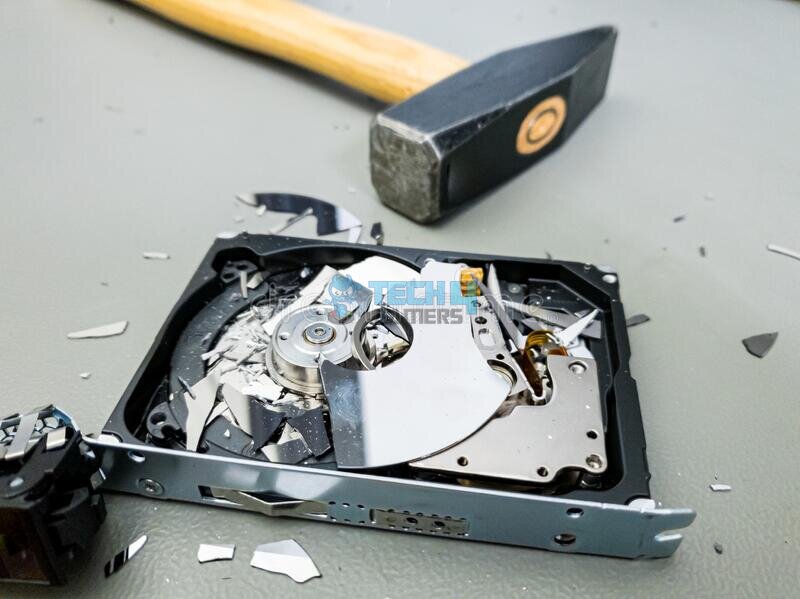 Conclusion
In conclusion, the Hard Disk of a dead computer can still be formatted. It can easily be done by disconnecting the Hard Drive from the dead PC and connecting it to a running one. There are plenty of different ways and software to format a Hard Drive.
On the other hand, if the Hard Disk can not be connected to another computer, it can be destroyed physically. Destroying the Hard Disk will ensure that there will be no possible way of recovering the data that has been wiped. In any case, we hope that our guide on how to wipe a Hard Drive on a dead computer has helped you greatly.
Frequently Asked Questions
Why is it recommended to format the Hard Disk before passing it on to another person?
The Hard Disk might contain sensitive information such as passwords, medical information, or private information, which can be recovered or restored after being deleted. This can be used in an illegal way against you. Hence, formatting it will make sure no one can access it after deleting it once.
How long does a Hard Disk format take?
A Hard Disk Format might take several minutes or up to half an hour. A Hard Disk consisting of 1TB of storage takes approximately 2 hours to be formatted.
Does formatting a Hard Drive make it faster?
Formatting a Hard Drive clears all the cache files, allowing faster operations to be done.
Was our article helpful? 👨‍💻
Thank you! Please share your positive feedback. 🔋
How could we improve this post? Please Help us. 😔