To ensure your PC runs smoothly you must know that it is very important for you to perform regular cleaning. The cleaning of PC is not only limited to deleting unwanted, unnecessary files, that are also space occupying.
It is also very important to manually clean the hardware components of your computer. Mainly, this task comprises cleaning fans of the PC. This is why we are providing you with a guide on how to clean PC fans.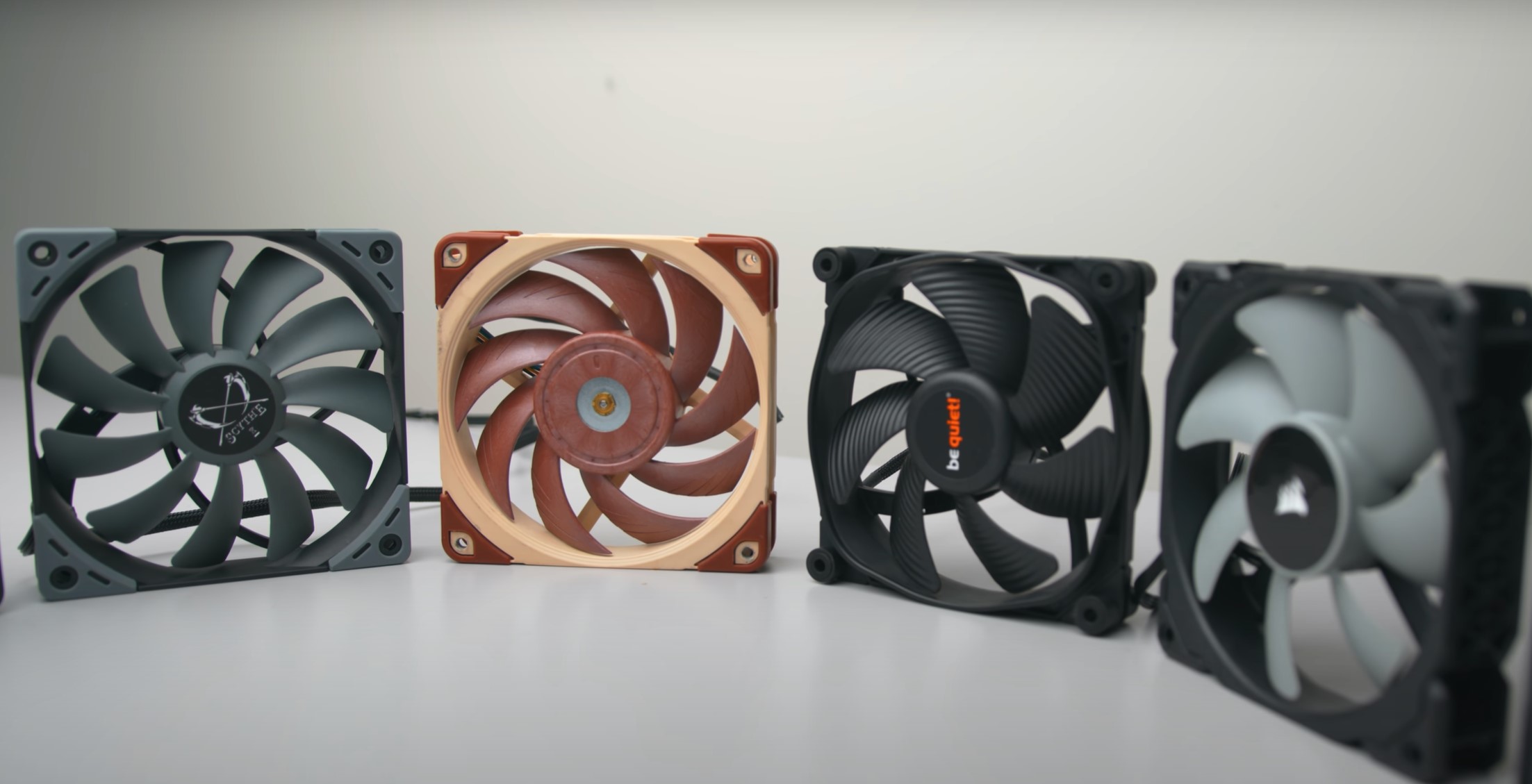 These fans are located right inside your CPU. These fans hold a significant place among the components of your PC. The purpose of these fans is to help your PC cool down. They also help to keep your PC working at a fast pace.
If these fans are not cleaned occasionally, it might cause your PC to slow down. You may eventually face the problem of overheating. The PC will then start to underperform. At some point, this will also lead to your PC being damaged internally.
Rest assured, because we know just how to keep you from getting into such hassle. The solution to this problem is provided to you right down below.
What You Can Use To Clean Your PC Fans
Air compressor: This is canned air. When used, it makes high-pressure blasts that help in removing the dust off your electronic devices.
Electronic vacuum: The purpose of this device is to suck air with high pressure. While sucking in the air it also manages to suck in the dust that's covering your PC fans.
Damp cloth: This method of cleaning fans is mostly preferred in cases when fans are covered in not only dust but also, grease. This may happen due to the presence of a smoker around.
Simple Steps To Clean Your PC Fans
Now that you have read about how essential it is to clean your fans. It is now vital that you follow the guide we have given you down below. By following the steps of this guide you will know how easy of a task this is.
Switch Off Your PC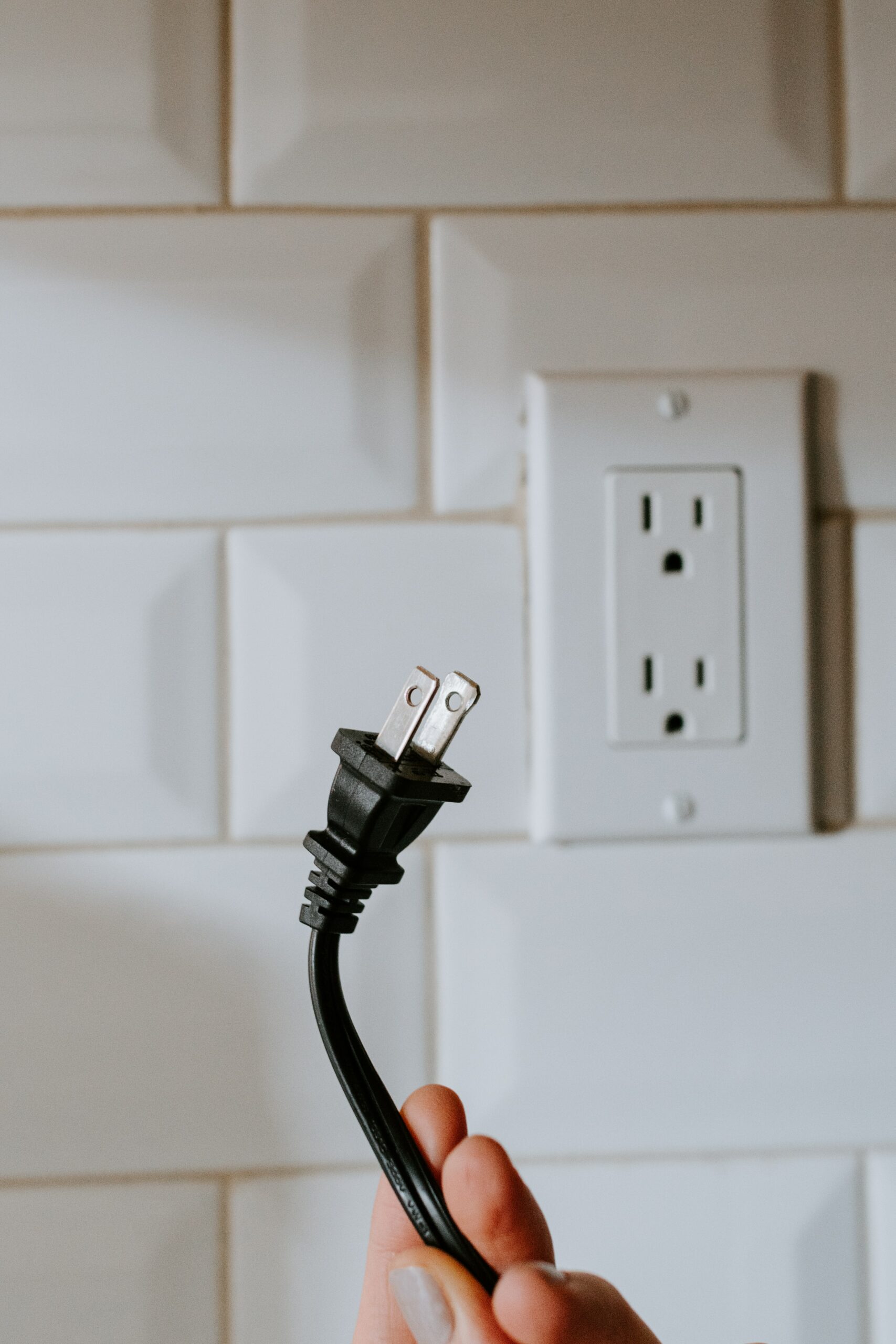 Before you start performing the task of cleaning your PC fans. The first and foremost step should be shutting down your PC. After you have completely shut down your PC, turn off the switch. Take out the plug of your PC from the switchboard you had plugged it into.
This step is very important to ensure safety. It is also done to protect your PC from any internal damage. There is a huge possibility of these damages if you forget to shut down and power off your PC before carrying out this process.
Unscrew The Computer Case To Open CPU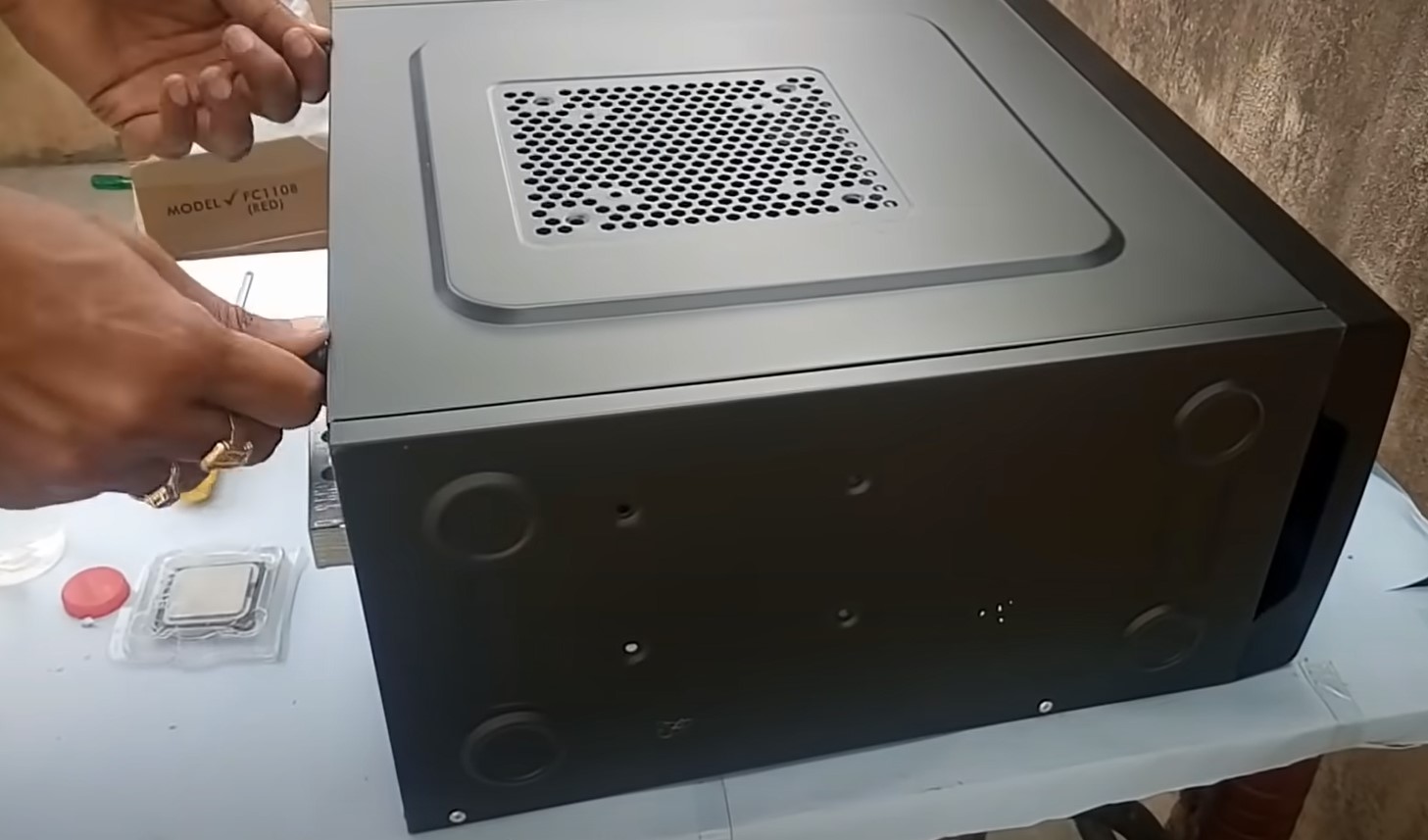 The next step involves heading towards your CPU. As already mentioned above, your CPU is where the PC fans are located to perform the task of keeping things cool. To reach the fans of your PC you will have to open the case of your CPU.
The case is there to protect and keep the internal hardware of your PC intact. You may take a screwdriver to unscrew any screws that you find on the computer case. After unscrewing the screws, detach the computer case from the CPU. You must carefully set the computer case aside and then proceed to the next step.
Cleaning The Fans Of The PC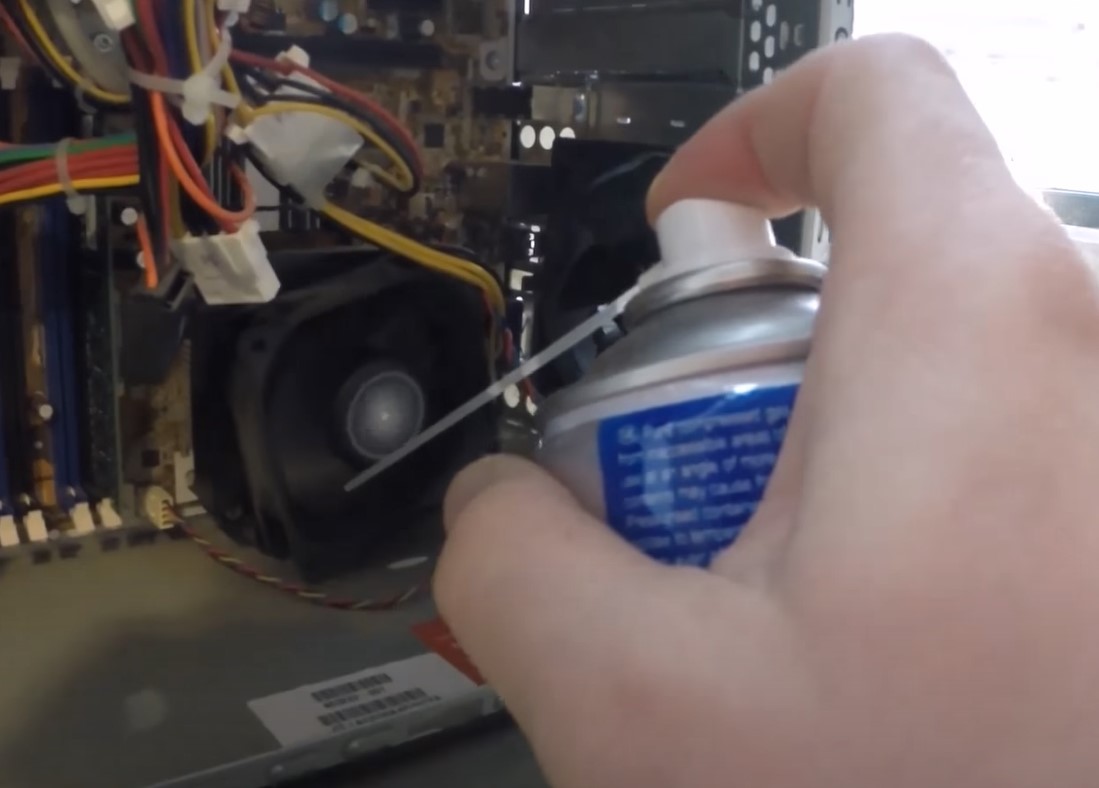 When it comes to cleaning the fans of the CPU, most people prefer an air compressor or an electronic vacuum. These are preferred more because they help in achieving the task rather easily. There are also fewer chances of damage because they aren't very harsh to the fans when it comes to cleaning them.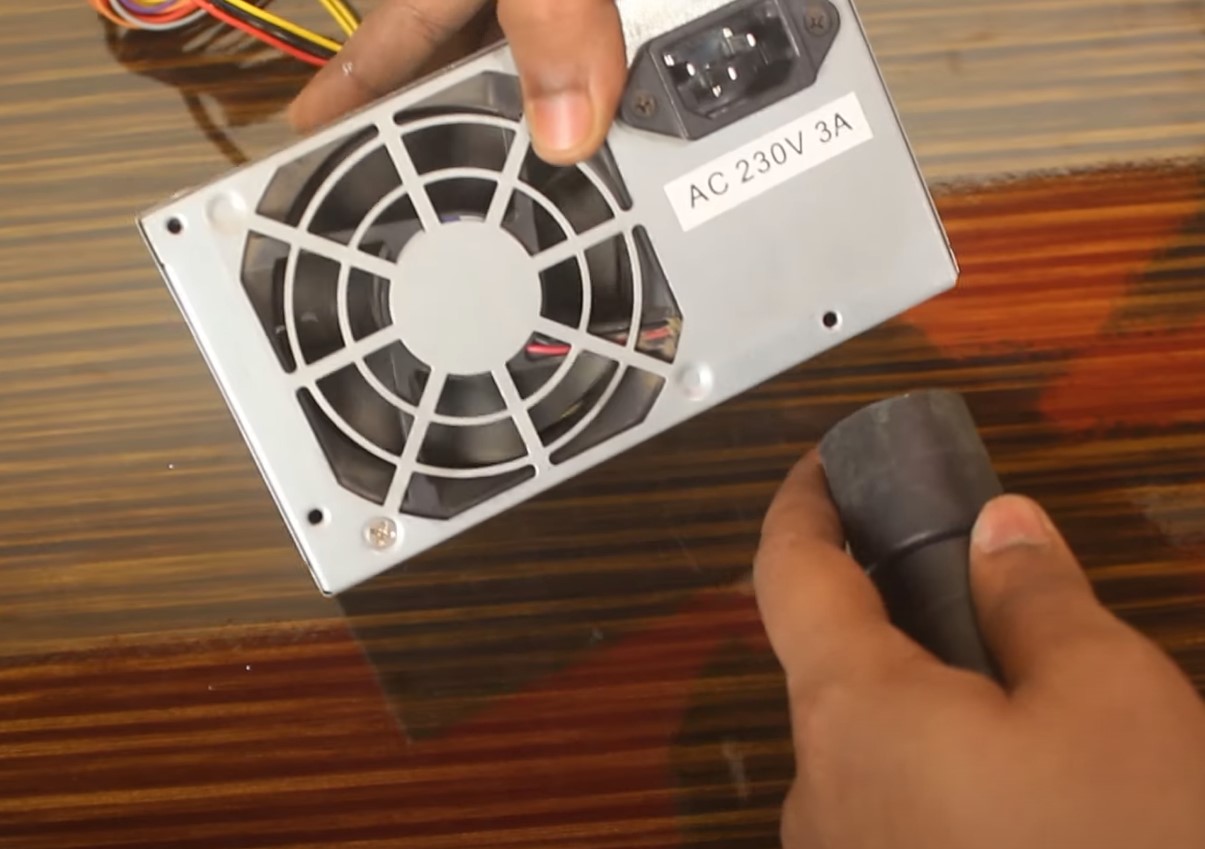 So, after opening and removing your computer case, use compressed air or an electronic vacuum to remove the dust that is covering your fans. In most cases, you will have to take out your fans from inside the CPU. That is because the fans will have to be cleaned from both sides.
Cleaning The Blades Of The Fans
After you have used the compressed air/electronic vacuum to remove the dust covering the fans, you may proceed to the next step. This involves wiping the fans completely clean. Before heading on to this step, you must know how delicate PC fans are.
PC fans must be handled with extra care as they can break or get damaged quite easily. What you need to perform this task is a cotton swab dipped in rubbing alcohol. You can also use a damp cloth. You must gently hold the fans with your fingers.
Take the cotton swab and wipe the fans clean. Clean both sides of the fans until you are sure that there is no dust remains left on the PC fans.
Aftercare Of The PC Fans And The CPU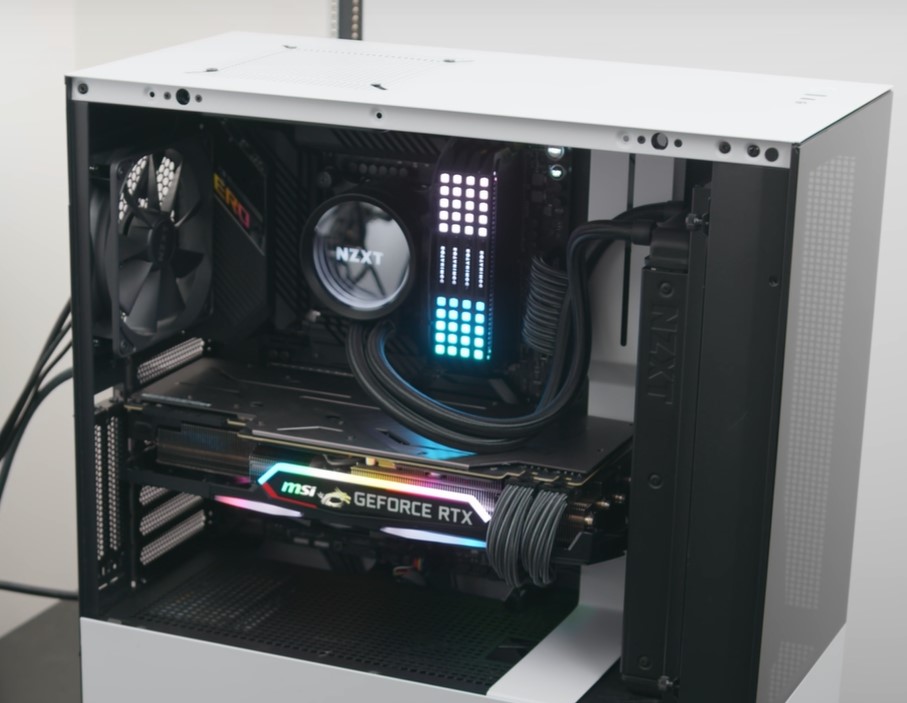 After you have wiped the PC fans completely clean. It is time to put things back into their places. You must place the fans back where they were inside your CPU. You must put all the disconnected wires back into their place and reconnect them as well.
After you are entirely sure that everything is back in its place correctly you may proceed to the next step. Now, you should re-attach the computer case back into its place and tighten those screws again. After closing the CPU, you must clean it one last time from the outside. This can be done using a damp cloth.
Wipe any dust that is covering your CPU from the outside. This step will help in preventing from any dust going back inside immediately after you have cleaned your fans. Now that you are done with cleaning, you may proceed to turn on your PC. If it goes back to running smoothly then it means you have completed your task.
Tips That Might Help
Make sure you ensure safety when carrying out this process. You can always wear gloves to protect yourself from any injuries that may be caused by blades or any pointy component.
Choose a clean and dry place when cleaning your PC fans. Any contact of CPU components with fluids may cause damage to your PC.
Make sure your PC fans completely stop spinning when proceeding to clean them. If not, they may cause harm to your fingers or your fans may get damaged. As mentioned above, PC fans are quite delicate.
Final Words
Now, you have completed the extremely important task of cleaning your PC fans. You can go back to running your PC smoothly and at a fast pace. Although, you must remember that the performance of your PC entirely depends on how well you take care of it.
This means, that you must not forget to clean your PC fans. The cleaning of the fans can be done occasionally from every 3 to 6 months. If you fail to perform this task within this period, your fans might start wearing out.
This will eventually lead to them giving a poor performance which will entirely affect your PC's overall performance as mentioned above. Do remember, if you regularly clean your PC fans, you can save yourself from unwanted expenses.
Frequently Asked Questions
What if I do not have compressed air for cleaning PC?
There are multiple options for cleaning off the dust on your fans. Although, you must remember that the fans should be handled with extra care. You can follow our guide on how to clean PC fans without compressed air.
Which way should the PC fan blow the air?
The fan has two sides. One side of the fan is used like a vacuum or an exhaust. It pulls the air and blows it out from the other side. When placing the fans inside the CPU, make sure the fan is blowing the air outside the CPU, not inside.
How long is the life of a CPU fan?
The life of a CPU fan depends on how well you take care of the fans. If you clean it regularly and protect it from dust, it may last a couple of years. It can last up to 5 to 6 years or even longer if handled with proper care.
Was our article helpful? 👨‍💻
Thank you! Please share your positive feedback. 🔋
How could we improve this post? Please Help us. 😔