Identifying computer parts like the CPU or RAM is relatively straightforward, as all you need to do is check your system's summary. However, that is not the case when checking the model of your motherboard. Have you been browsing Google for questions like "what motherboard do I have?" If so, continue reading as we will talk about different methods to help you check your motherboard, including its components, functions, etc.
Machines consist of two parts, namely: the software and hardware. Any machine that utilizes interactive interfaces contains software known as firmware. Your system consists of different devices connected to a single silicon plate to ensure it works efficiently. The silicon plate that has multiple ports is referred to as the motherboard and has a core planted on its surface in laptops and computers. Motherboards have crucial components that allow the system to link multiple components to its core.
---
Key Takeaways
The motherboard contains the key computer components and acts as the system's spine by linking everything together.
Motherboards can be checked through multiple methods like using reliable third-party applications, checking it physically, or using a command prompt.
It's important to check motherboard health to ensure they perform optimally. Some of the most common include keeping an eye on RAM slots, PCI-E ports, or USB ports.
---
The Most Effective Methods To Check Your Motherboard
If you are constantly asking yourself, "what mother do I have?" then we have some methods for you. Mentioned below are some tried and tested methods to help you check the motherboard type you have. Also, you can read our guide on motherboard-integrated graphics, as that can help you find out whether your model has them or not.
Checking It Physically
Checking your motherboard's details can be tedious and should only be done by those who possess the technical know-how to fix it again.
Here are the steps you need to follow to ensure you can check your motherboard's type without using software:
Start by detaching the cables attached to the SSD drives and the hard disk.
After removing the cables, start disconnecting the output/input device cable along with the power source.
Then, take a close look at the structure of the different devices. In some cases, the motherboards are located on the central processing unit with the help of short locks. If that is the case, open the locks and remove the connections.
After that, pull start pulling the motherboard gently and observe its name (usually displayed close to the core).
Using The Command Prompt
The command line is a vital feature in Windows, mainly because it allows users to execute codes and programs directly. What's more, the command line lets users check their system's detail quickly without requiring them to follow a lengthy list of procedures. It is also worth keeping in mind that the command prompt comes with a lengthy instruction manual, which consists of every command and its sub-command, simplifying the execution.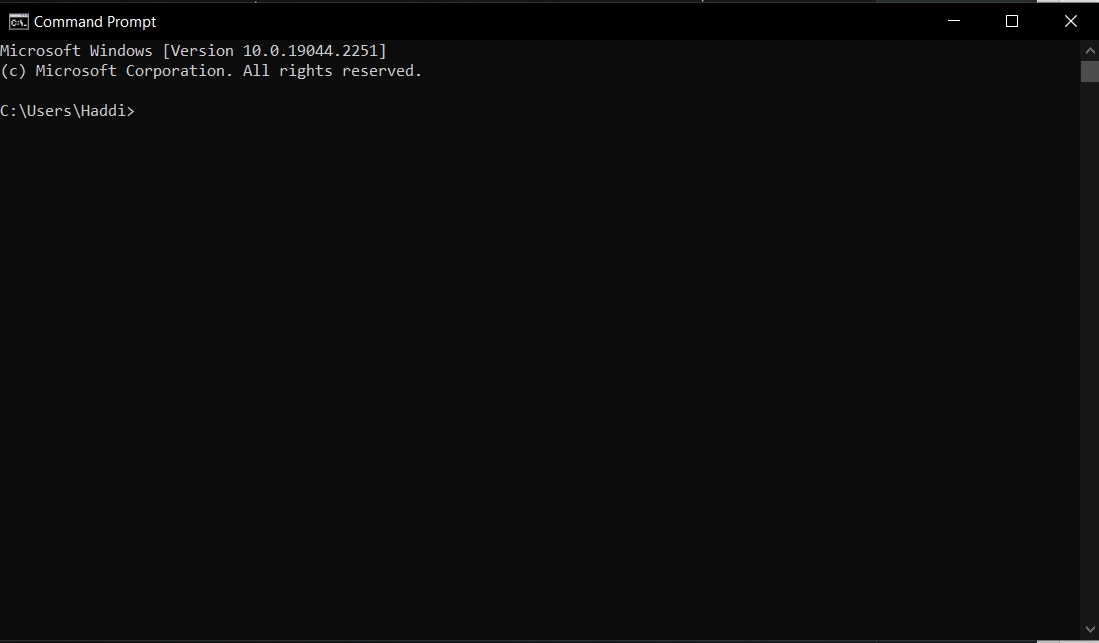 When checking the type of motherboard, enter "wmic" with the system component to learn about their details or specifications. Here are the steps you will need to follow to learn about the specifications of your motherboard:
Press the "Windows" and "R" buttons on your keyboard together, which will open a dialog box.
Once the dialog box opens, enter "wmic baseboard, version, manufacturer, serial number" in the command prompt screen.
Once the command is executed, you will see multiple options providing details about the motherboard, like its serial number, version, product, and manufacturer.
Using Windows System Information
Windows offers its users a list of handy features to help them execute a wide range of tasks with maximum efficiency. One of these features includes a thorough spec check of the system's hardware. All you need to do is choose the Windows system information feature to learn about your system's model number, version, hardware detail, and whatnot.
Mentioned below are the steps you need to follow to check your system's motherboard and hardware specifications:
Similar to checking your motherboard through the command prompt, this method requires you to press the "Windows" and "R" keys. After that, enter "msinfo32" and hit the enter button.
Once you hit enter, you will see a dialog box providing you with the necessary details regarding your system's hardware. If you want to learn about the details of your motherboard, consider searching for Base Board details, where you can extract your desired information.
Using Third-Party Software
While the methods discussed above are effective for checking your motherboard and hardware specifications, certain third-party programs can do the trick too. Mentioned below are some of the best third-party apps to check your motherboard and other hardware specifications. Also, before proceeding further, you might want to read about how to turn on PC motherboard without the power button.
Speccy
If you are searching for a 3rd party app that provides its users with features that offer real-time tracking, Speccy would be an ideal option. Its features can help users monitor their system feeds in real-time. What's more, this program allows you to maintain a detailed record of your tasks, helping you stay on track.
The tool's inbuilt real-time monitoring feature updates users whenever their CPU doesn't work properly. You can use this software to create an in-depth report about your system's condition and processes, which can help you determine whether it requires attention. Additionally, Speccy provides regular system updates but doesn't install them to your system until it receives your permission.
HWiNFO
This third-party application is the ideal choice for individuals who want to learn about the motherboard they have. HWiNFO offers thorough analysis reports, making it easy for users to learn about the hardware present in their system. What's more, this tool notifies you about pending applications and system updates in a timely manner.
HWiNFO has most of the tools users need to monitor their system's performance. For instance, the application can provide an extensive report about the components of your system. In addition, its real-time system monitoring feature comes in quite handy to gauge the temperature and clock of your device.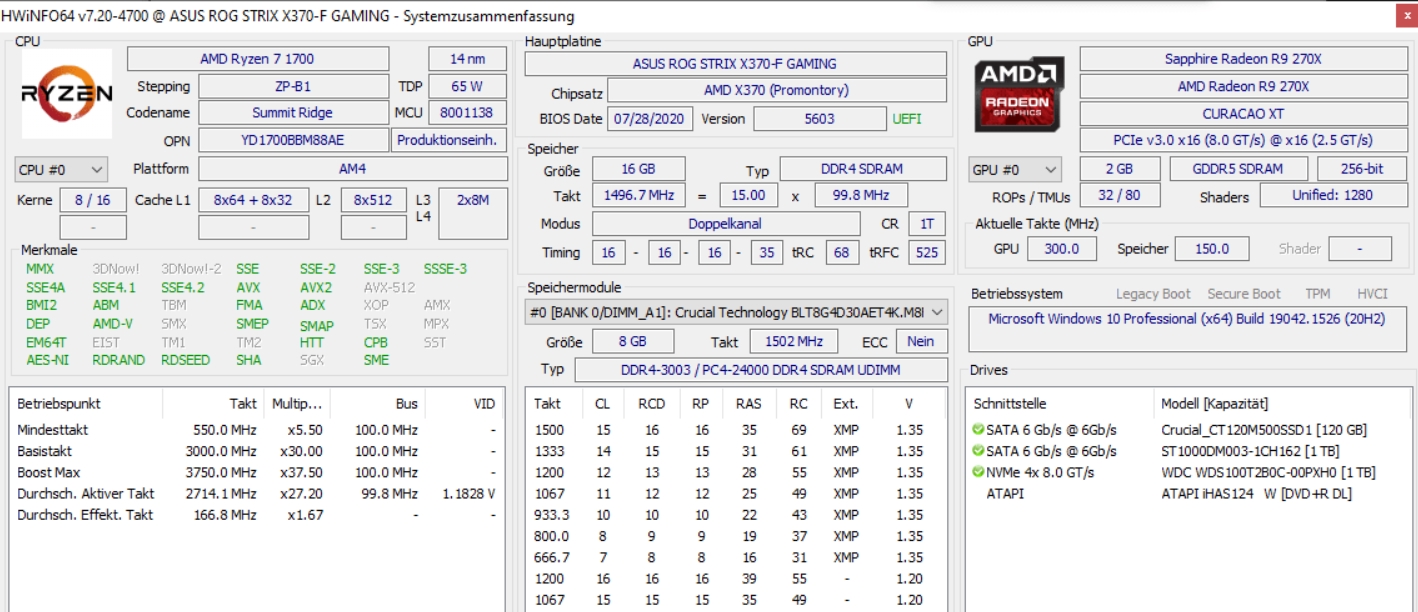 You can even get an in-depth graphical analysis for every report, an option that can be quite helpful when trying to determine where your system could use improvements. This tool also has a shared memory support feature, which is especially ideal for those who want improved efficiency and easy accessibility when working.
Downloading this application only requires you to follow a few simple steps. First, go to HWiNFO's official site and click on download. Once the program's file is downloaded, follow the simple installation procedure and press "Finish" to open the application. Once HWiNFO 's window shows up, you can choose the motherboard option from its long list to check the details.
CPU-Z
CPU-Z is another third-party application that provides its users with detailed information regarding their hardware. You can also use this program's user-friendly features to extract important details such as cache details, package information, codename, etc., which can help you monitor your system effectively. What makes CPU-Z stand out from loads of other options is that it is freeware, which means that you don't have to pay any charges to use it.
You can use this tool to gain insight into even the most minute details like processor names, packages, etc. This software also offers updates for your system's chipset and motherboard while monitoring its memory management. This includes module specs, timings, and size, allowing you to manage space more effectively. With CPU-Z's handy features, users can also oversee vital details like their system's memory frequency, latency, core frequency, and CPU clock.
Belarc
If you are looking for an easy-to-use tool that doesn't require users to have technical know-how about monitoring their system, consider giving Belarc a try. This tool has plenty of features that allow you to work with advanced system architecture while maintaining data privacy. Belarc's intuitive architecture ensures that users can automate and manage their system monitoring while receiving regular reports about their system's health.
The multiple use cases of this tool make it an ideal option for those who want to offer services to multiple users. Belarc utilizes advanced security protocols to keep your data private and secure at all times, ensuring it only stays in the local storage.
What's The Best Way To Check Motherboard Health?
Now that we have discussed how to check the motherboard you have, some of you may be wondering if there is a way to monitor the health of your motherboard. Well, mentioned below are some things you should keep an eye on to check whether your motherboard is performing like it is supposed to. If your motherboard is pretty old, it can start causing issues, including GPU bottleneck. It is important to learn about the lifespan of a motherboard, as this will help you tell whether you are facing issue due to a technical fault or just because your motherboard is too old.
Malfunctioning RAM Slots
If your personal computer beeps, slows down or crashes whenever you switch it on, there is a huge likelihood that your RAM may be faulty. While the RAM specifically may not be the issue, its slots could be the problem. If you want to test it, consider opening the PC, removing a RAM stick, and turning the computer back on. If it doesn't work properly, you may need to replace your RAM slots.
Problems With The USB Ports
If your mouse and keyboard are not working, it would be advisable to test them in multiple ports before replacing them. If your devices work in other USB ports, it means the previous one is faulty and that there is nothing wrong with your motherboard. You can take a look at an image of the ports below, which have an IO shield installed on them.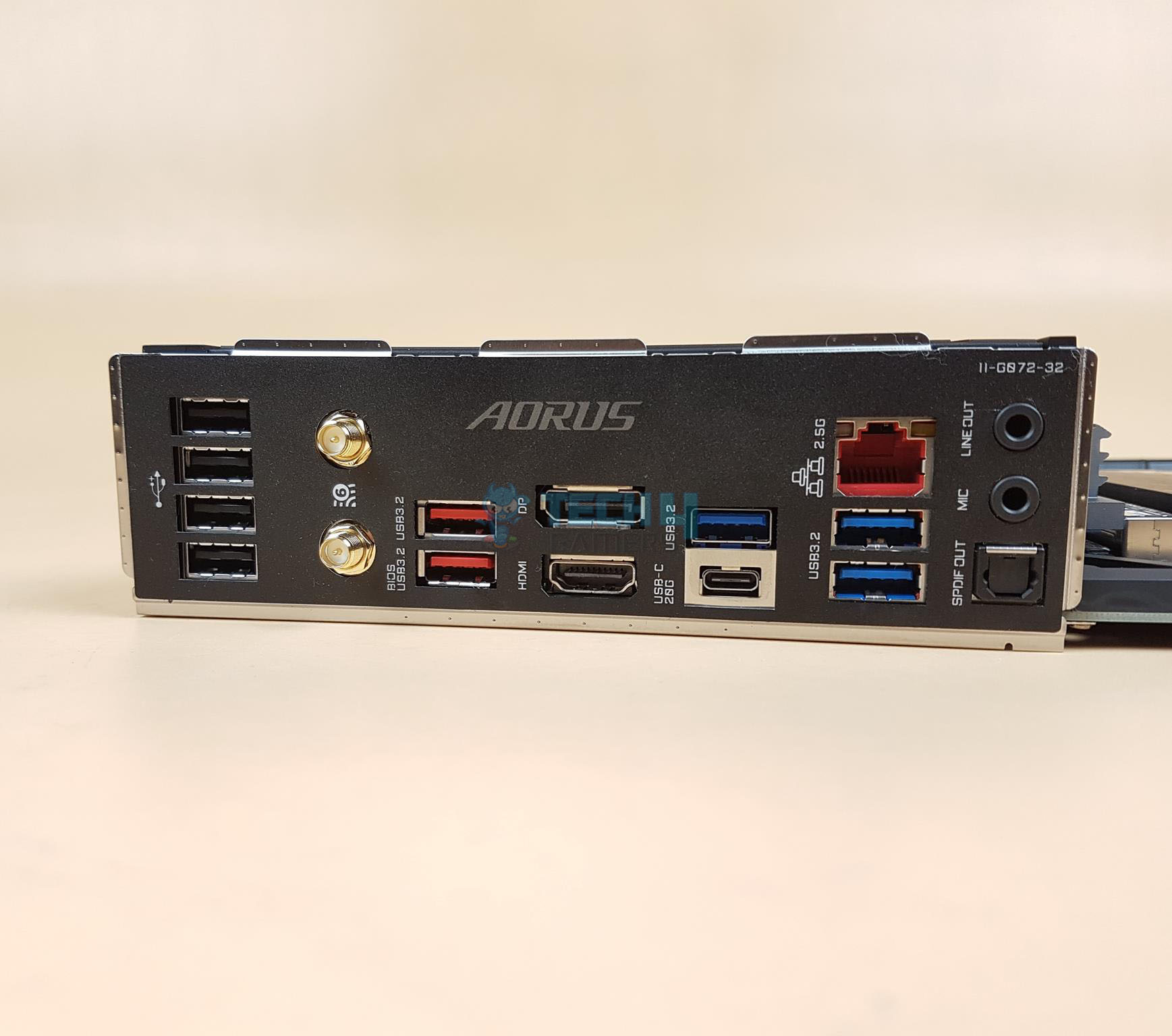 It would also help if you checked whether your drivers are updated to confirm that the motherboard isn't the issue. You can do this by going to the Device Manager option on your computer and updating the drivers if you see exclamation marks present next to the ports. You can still try updating the drivers even if you don't see an exclamation mark.
Alternatively, you can press the right-click button on every USB port to check for hardware changes. If that does not work either, you can uninstall the USB drivers and reboot your system, forcing it to re-install.
Issues In The PCI-E Ports
There may be an issue in the GPUE or the PCI-E slot if you notice any visual problems on your screen. Problems like these are especially prevalent when gaming. Consider updating and reinstalling the GPU drivers to confirm that the graphics card software isn't the culprit. If that doesn't work, try inserting the GPU in a different slot and check if the issue reoccurs.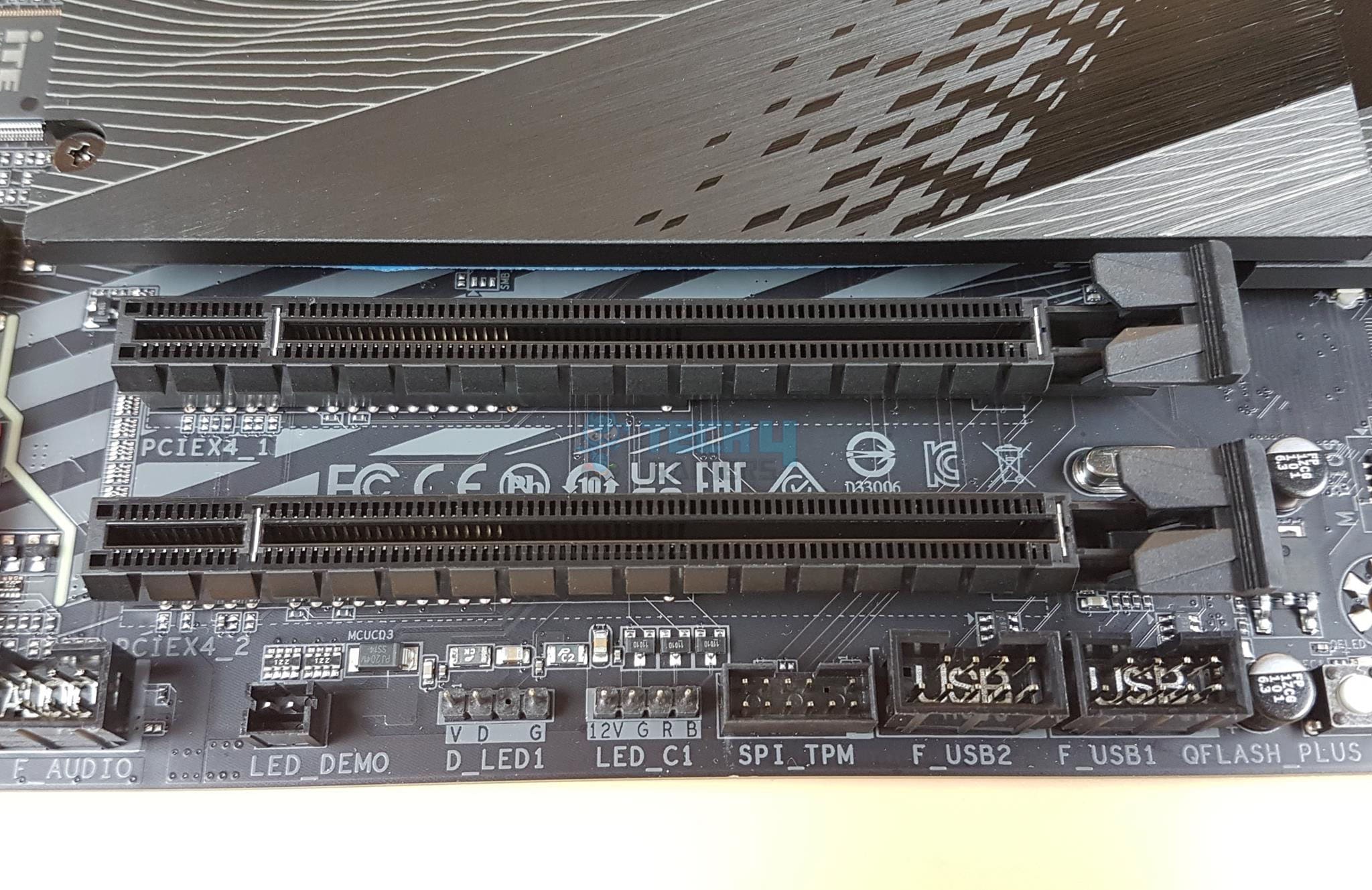 If the GPU starts working like before, then it means that the previous slot was faulty. Upgrading the motherboard BIOS is also an effective way to see if the problem still exists. However, if none of the above-mentioned methods work, then the hardware of your motherboard may be the issue.
Different Chipsets And Motherboard Manufacturers
Being familiar with the names of renowned chipsets and motherboard manufacturers can offer you a decent idea about the motherboard models and makes to expect. Some of the most popular motherboard manufacturers operating today are:
Intel
EVGA
MSI
Gigabyte
Asus
Biostar
ASRock
Here is a list of renowned companies that manufacture laptop motherboards:
Intel
MSI
Razer
Lenovo
Asus
Acer
HP
Dell
Figuring out desktop motherboard chipsets is usually easier than laptop motherboards. Both AMD and Intel desktop motherboards consist of 3 common chipsets for consumer-grade motherboards. For instance, AMD has three chipsets called the A series, B series, and the X series, respectively.
AMD Chipsets
A Series: These chipsets include the A520 and A320, ideal options for budget PCs.
B Series: The B series chipsets include the B550 and the B450, perfect for mid-range PCs.
X Series: The X series chipsets are suitable for professional builds and enthusiasts. Some of the most popular options from this series include the X570 and X470.
Intel Chipsets
Like AMD, Intel has 3 chipset series made for different budget ranges and purposes. They are:
Z Series: The Z series chips stand out from the rest of Intel's chipsets because of their premium quality. Intel introduced the Z690 and Z590 chipsets for professionals, gamers, and enthusiasts who want a seamless and smooth experience.
H/B Series: Chipsets from this series are ideal for mid-range and budget builds.
A Brief Lowdown On Motherboards
Before we proceed to discuss the methods one needs to follow to check their motherboard, let us talk about what the motherboard is. Well, the motherboard is arguably the most important part of a system, and you must get it fixed or replaced if you notice any issues. If you don't, there is a high likelihood that your system could crash. Mentioned below are some vital motherboard functions and components you must know about.
What Is The Primary Function Of A Motherboard?
At its core, the motherboard is a connection that interlinks your entire system, ensuring each component is functioning and interacting properly. When the motherboard stops functioning, the components stop interacting immediately, causing the entire system to become inactive.
Key Components of Motherboards
Motherboards contain some vital components, including USB Ports, the Core, RAM ports, Hard Disk connections, AGP slot, CMOS battery, and whatnot. Here is a brief look at each component.
The AGP Slot
The accelerated graphics spot controls the system's different graphic procedures. For those wondering, this is the slot where you place the video cards and various other components to improve your system's gaming and overall graphical performance.
Hard Disk Connections
Hard disks are connected to computer systems with the help of jump wires. One end of the wire is attached to the hard drive, while the other is connected to your motherboard. In case you have any trouble detecting your system's hard drive, consider detaching the jump wires and re-plugging them on the motherboard.
Core
You may be surprised to learn that the system's core chip contains a tiny amount of gold because of its excellent ability to conduct electricity. It would be fair to say that the core is among the most vital motherboard components for passing instructions and ensuring the components communicate effectively.
CMOS Battery
The CMOS (complementary metal oxide semiconductor) battery contains lithium and is placed on motherboards to ensure they can store the right BIOS instruction code. The process is vital to ensure your system can manage output and input operations with maximum efficiency.
RAM Ports
RAM ports are essentially parallel ports present on the motherboards that act as slots for the RAM. You must be careful when placing the RAM in these slots, as they can be quite delicate.
USB Ports
USB ports are positioned on the motherboard's surface where important components such as the speaker, HDMI, monitor, mouse, and keyboard are attached to the system.
It is clear to see that the motherboard is responsible for most of the system's critical processes, which is why it is arguably your computing system's most essential component.
Final Thoughts
Hopefully, this answers your question, "what motherboard do I have?"Whether you want to learn about the CPU socket of your motherboard, upgrade your build's RAM, understand your motherboard's capabilities, or just want to perform some troubleshooting, you must know the model and make of your motherboard. Luckily, there are multiple tried and tested methods to check which motherboard type you have, like the ones we discussed in this piece.
You can either check the labels physically, use certain utilities and services in the operating system, or use a reliable third-party application. Each method is effective and can help you determine what motherboard you have with relative ease.
Was our article helpful? 👨‍💻
Thank you! Please share your positive feedback. 🔋
How could we improve this post? Please Help us. 😔