thermaltake

-

search results

If you're not happy with the results, please do another search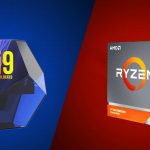 We have tested gaming performance of Intel Core i5 12600K vs AMD Ryzen 5 5600X in different games on both Stock and Overclocked frequencies.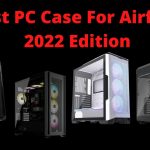 Everything you need to know about Best PC Case with Airflow - including types, how to improve airflow, and what exactly you need to know.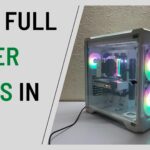 A complete guide going through some of the Best Full Tower PC cases that are currently available in the market.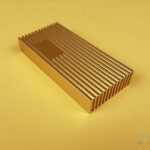 ORICO has released a new NVMe enclosure using the USB 4.0 standard. This is called USB 4.0 M.2 SSD Enclosure - here is an in-depth review about it.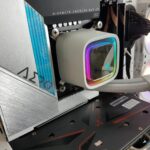 We have a new topper in our charts. Meet the LS720 WH AIO from DeepCool with excellent thermal performance, stunning digital lighting, and simplified cable management. This is hard to ignore cooling solution and comes recommended by us.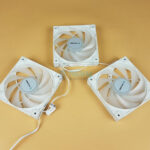 The Definitive DeepCool FC120 white 3-in-1 fans review - offering in-depth look at what these fans are able to do alongside unboxing.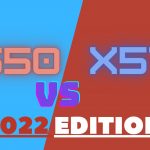 Contemplating whether to go for one of the B550 Motherboardsor make the gamble for an entry-level X570 Motherboard? Perhaps you're having some trouble deciding...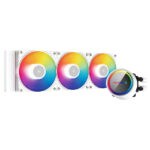 DeepCool Castle 360EX A-RGB White is a comprehensive and complete cooling solution that would cater to your cooling requirement.
The DeepCool AK400 White is an excellent cooler in its budget segment offering a good balance between the thermal performance and the noise output. The only caveat is the 2-years warranty other than that, this cooler will serve the needs of budget users in quite some style. 13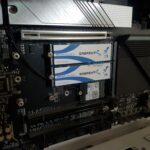 We have shown a step-by-step procedure for setting the RAID and necessary tips along the way. The testing section shows some basic testing showing the impressive performance gain from the RAID.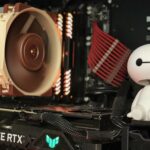 In addition to the Noctua NH-D12L Review, we'll be looking at the NF-A12x25r PWM Fan, which is a new to Noctua's quiet PWM fan portfolio.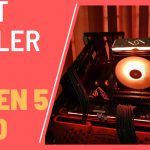 The most complete buying guide on Best CPU Coolers For Ryzen 5 3600 In 2023; Featuring by Budget, Air, AIO, RGB, and other comparisons!