Best Lightweight Mouse?
Review Summary
The Logitech Pro X Superlight is an excellent FPS gaming mouse. This mouse is very light and among the lightest wireless mice I have tried, despite not having a honeycomb design. It is a wonderful pick for competitive gaming because of its pinpoint accuracy, but the small weight comes with many limitations that make lengthy gaming sessions less pleasurable. However, it has excellent construction, minimal click latency, and high-quality PTFE feet that work well with a variety of mousepads. Although excessively pricey, it mixes a sleek appearance with great lightweight attributes. When it comes to wireless gaming mice, it is hard to beat.
Build Quality -

8/10

Value -

7/10

Performance -

9/10

Design -

8/10

Software -

9/10
Pros
Remarkably Lightweight
Enduring Battery Life
Flawless Sensor
Sleek Design
Sturdy Build Quality
Cons
Inadequate Number of Buttons
A Bit Pricey
No Bluetooth Connectivity
Quite Similar to the Basic Model
Compact Form Factor
Lighter and quicker is what gamers desire, and Logitech does not disappoint with every single turn of the crank to feed our insatiable demand for minute performance metrics. Prepare to be enlightened, gaming enthusiasts! Today, we're diving deep into the world of precision, speed, and unrivaled performance with the Logitech G Pro X Superlight.
Why you can trust Tech4Gamers:

We understand the importance of making informed decisions. That's why our team spends significant time testing every product or service we review.

Find out more about how we test.
---
Key Takeaways
The Logitech G Pro X Superlight is an esports and competitive gaming mouse. It is an enhanced version of the renowned Logitech G Pro Wireless mouse, and it's less in weight and performs better. Moreover, it has Logitech's HERO sensor, which delivers remarkable precision and responsiveness.
You should buy the Logitech G Pro X Superlight if you are looking for a remarkably lightweight mouse that possesses enduring battery life, a flawless sensor, a sleek design, and sturdy build quality.
You should not buy the Logitech G Pro X Superlight because of its inadequate number of buttons, bit pricey range, no Bluetooth support, similar characteristics to the basic model, and compact form factor.
The Logitech G Pro X Superlight is ideal for a variety of users. Because of its lightweight design and faultless sensor, it is suitable for professional gamers that demand precise and accurate maneuvers during intensive gaming sessions. Competing in professional gaming competitions will benefit immensely from its elegant design.
---
The Logitech G Pro X Superlight received the following Tech4Gamers Awards:
The original Logitech G Pro Wireless revolutionized gaming mice with low latency, exceptional battery life, and lightweight design. The Logitech G Pro X Superlight Wireless improves upon this, aiming to reclaim the title of the best gaming mouse.
The Logitech G Pro X Superlight stands out as one of the lightest wireless gaming mice available, featuring convenient wireless dongle storage and enhanced PTFE feet. With a minimalist design sporting only five buttons, it comes with a price tag of $149.99, which is not uncommon in the esports mouse market.
While Logitech's minimalistic approach may seem steeply priced, the G Pro X Superlight's effective design makes it a compelling choice for competitive gamers. It addresses the shortcomings of the G Pro Wireless while enhancing its strengths, maintaining essential features. If you seek a wireless gaming mouse suitable for various grips and hand sizes, the Superlight is a solid option to consider.
Related: GLORIOUS Model D Minus Mouse Review
Specifications
| | |
| --- | --- |
| Dimensions | 4.92 x 2.5 x 1.57in (HxWxD) |
| Weight | 63 g |
| Buttons | 5 |
| Feet | No-additive PTFE Feet |
| Onboard memory | Yes, up to 5 Profiles |
| Wireless Connectivity | Lightspeed wireless technology |
| Wireless Charging | Powerplay Compatible |
| Sensor | Hero 25K |
| Resolution | 100 – 25,600 DPI |
| Max. Acceleration | 40 g |
| Max. Speed | 400 IPS |
| Features | Zero smoothing/acceleration/filtering |
| USB Report Rate | 1000 Hz |
| Battery Life | 70hrs |
| Warranty | 2-Year Limited Hardware Warranty |
Box Contents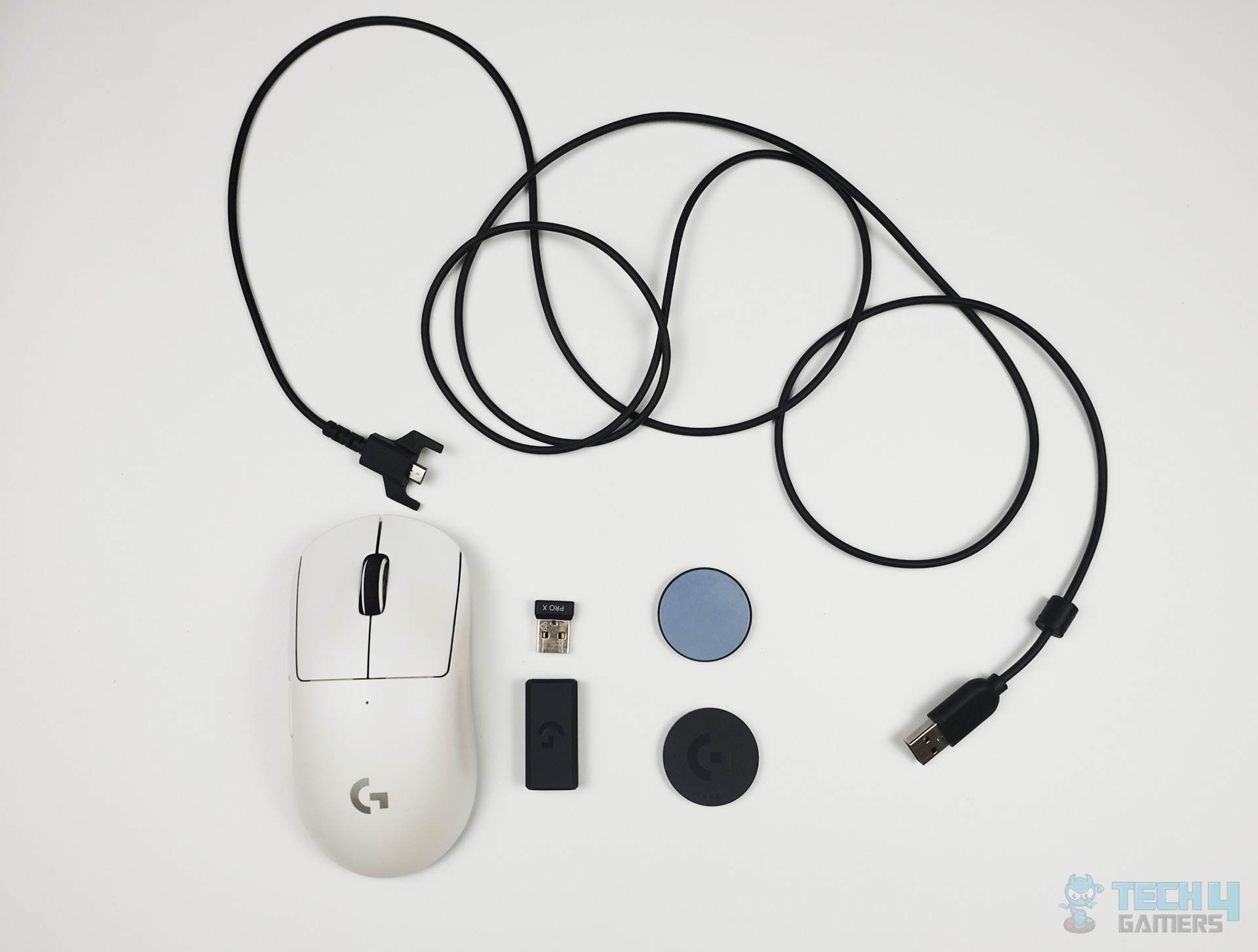 Pro X Superlight Wireless Gaming Mouse
Lightspeed Wireless Receiver
Charging/Data Cable
Receiver Extension Adapter
Optional Grip Tape
Cloth Wipes For Grip Tape Prep
Optional Aperture Door With PTFE Foot
User Documentation
First Impressions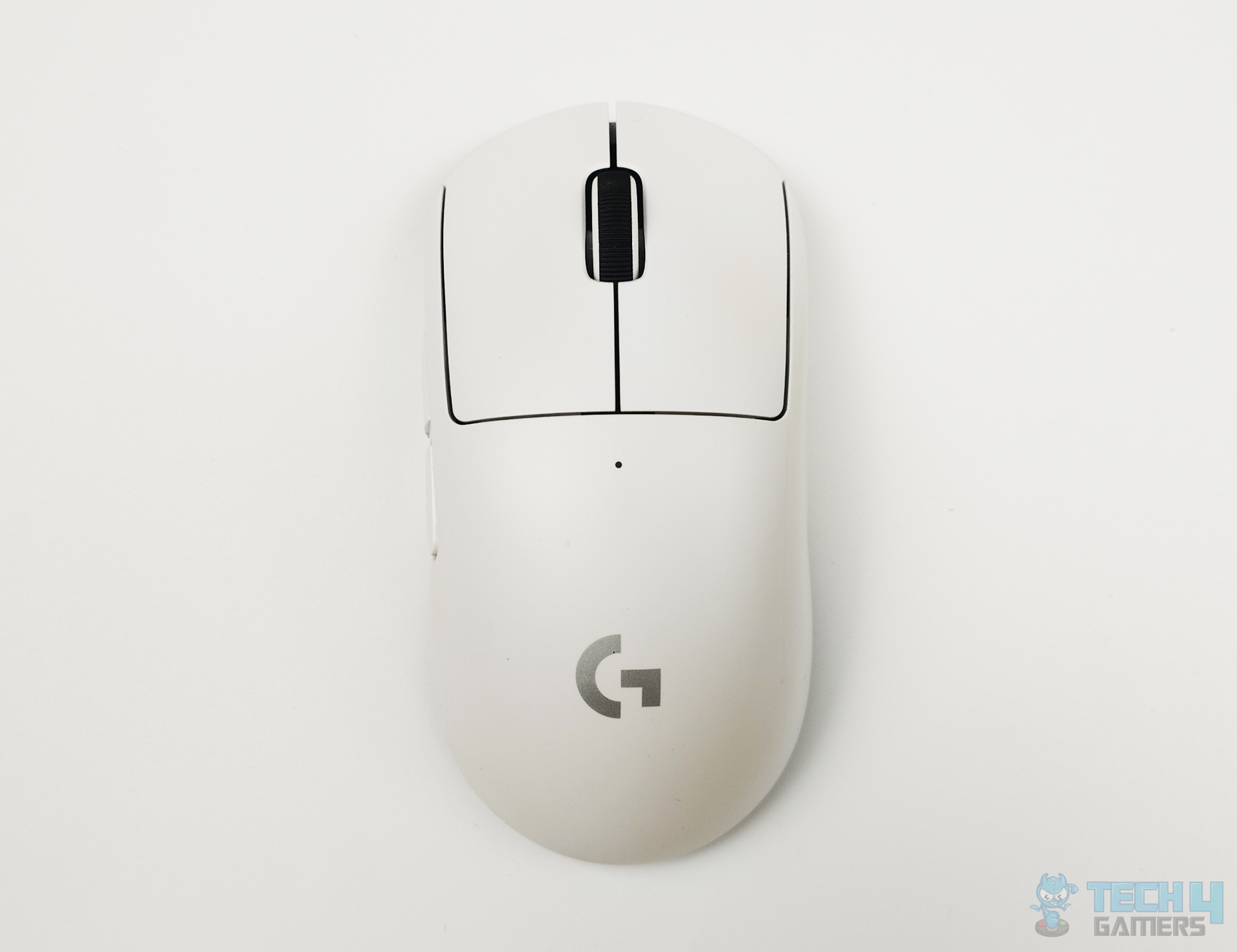 I'm impressed by the Logitech G Pro X Superlight wireless gaming mouse. Weighing only 2.2 ounces (63 grams), it achieves its lightweight design without sacrificing features like textured grips or customizable RGB lighting. Priced at $150, it may seem like a compromise, but it's worth it. What's remarkable is that it maintains its lightweight build without resorting to holes, putting it in line with the Razer DeathAdder V3 Pro.
The user-friendly design includes five buttons for right-handed users, with a smooth, comfortable, and standard-sized chassis. This mouse is notably lightweight without the typical honeycomb design seen in other gaming mice. While it doesn't bring radical changes compared to the Logitech G Pro Wireless Mouse, it still stands out. The primary mouse buttons and areas where your thumb and pinky rest have subtle contouring. It's a conservative design compared to contemporary mice.
If you're looking for a gaming mouse that keeps dust away from its inner components, the Superlight is an excellent choice. Its luxurious feel makes it a treat for gamers of all skill levels. For more details, please read the in-depth review below.
A Good Read: Corsair Dark Core RGB Pro Review
Design – LIGHTSPEED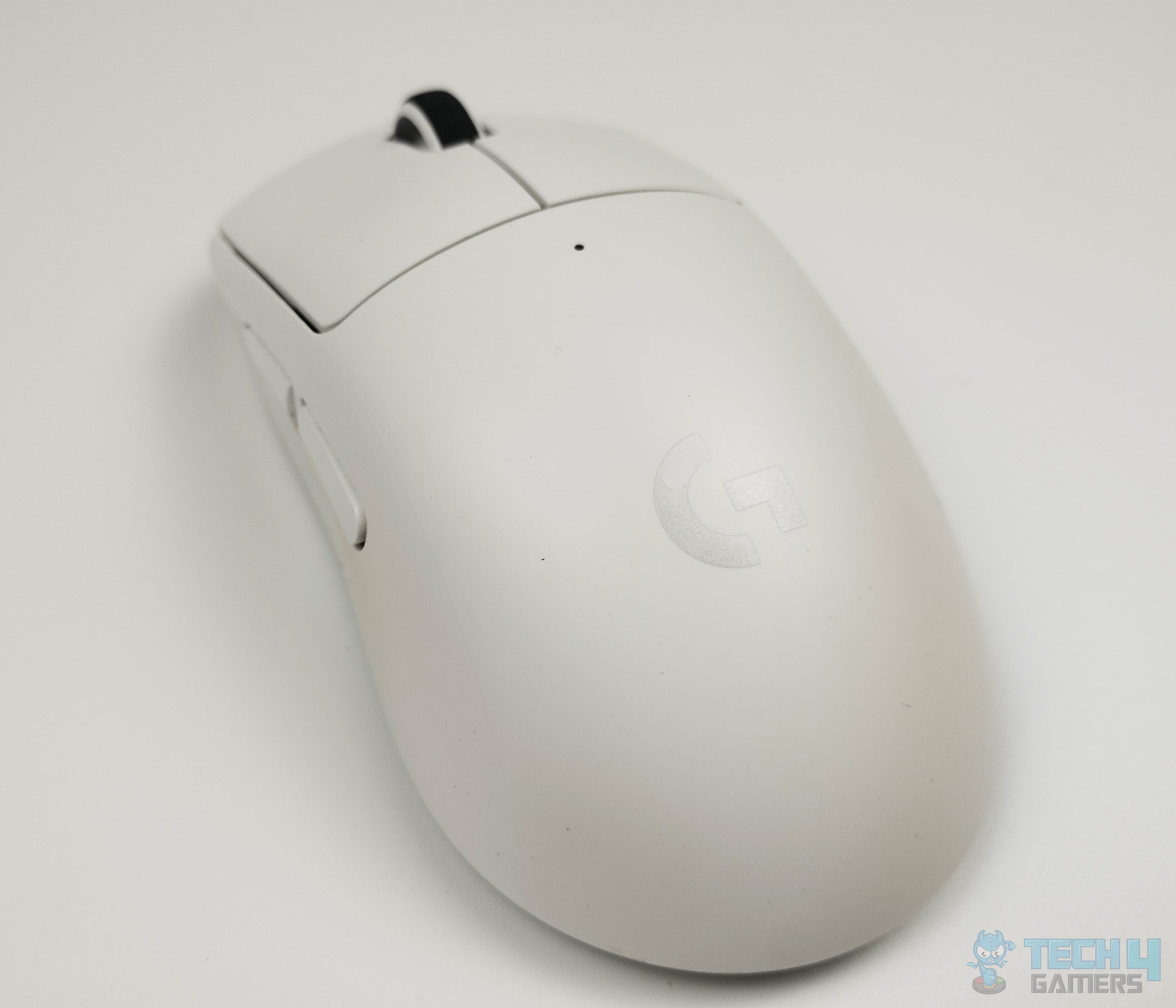 The Logitech G Pro X Superlight should seem familiar to anybody who has used a Logitech G Pro Wireless mouse. Its incredibly simple right-handed design is about as basic as it gets for a professional-quality wireless gaming mouse. Aside from the Logitech G logo in the middle of the palm rest and a white plastic chassis, the design is quite minimalist. Meanwhile, there is a little depression on each side but nothing on which the finger rests. It is not that small for an ultralight mouse, but it is also not full of adornments.
The Superlight version of the G Pro differs slightly from the ordinary G Pro in that it does not have any significant RGB lights. There is a single LED dot that shifts color depending on the DPI level you select in the Logitech G Software, but that is all. Given that the G Pro Wireless has three dots for DPI level indications and a light-up Logitech G logo, it is not a huge difference from what came before it, but it is a feature that has helped sell a lot of other gaming mice in the past.
While I am a fan of RGB lighting on mice in general, I can see why they left it off this one; the extra weight is not necessary for a product whose main selling point is, well, being lightweight. Moreover, the Pro X Superlight still gives off an air of class and makes you feel like you have obtained something exceptional. The Superlight comes with some stick-on grips, so you can put in your textured grips if you prefer it that way.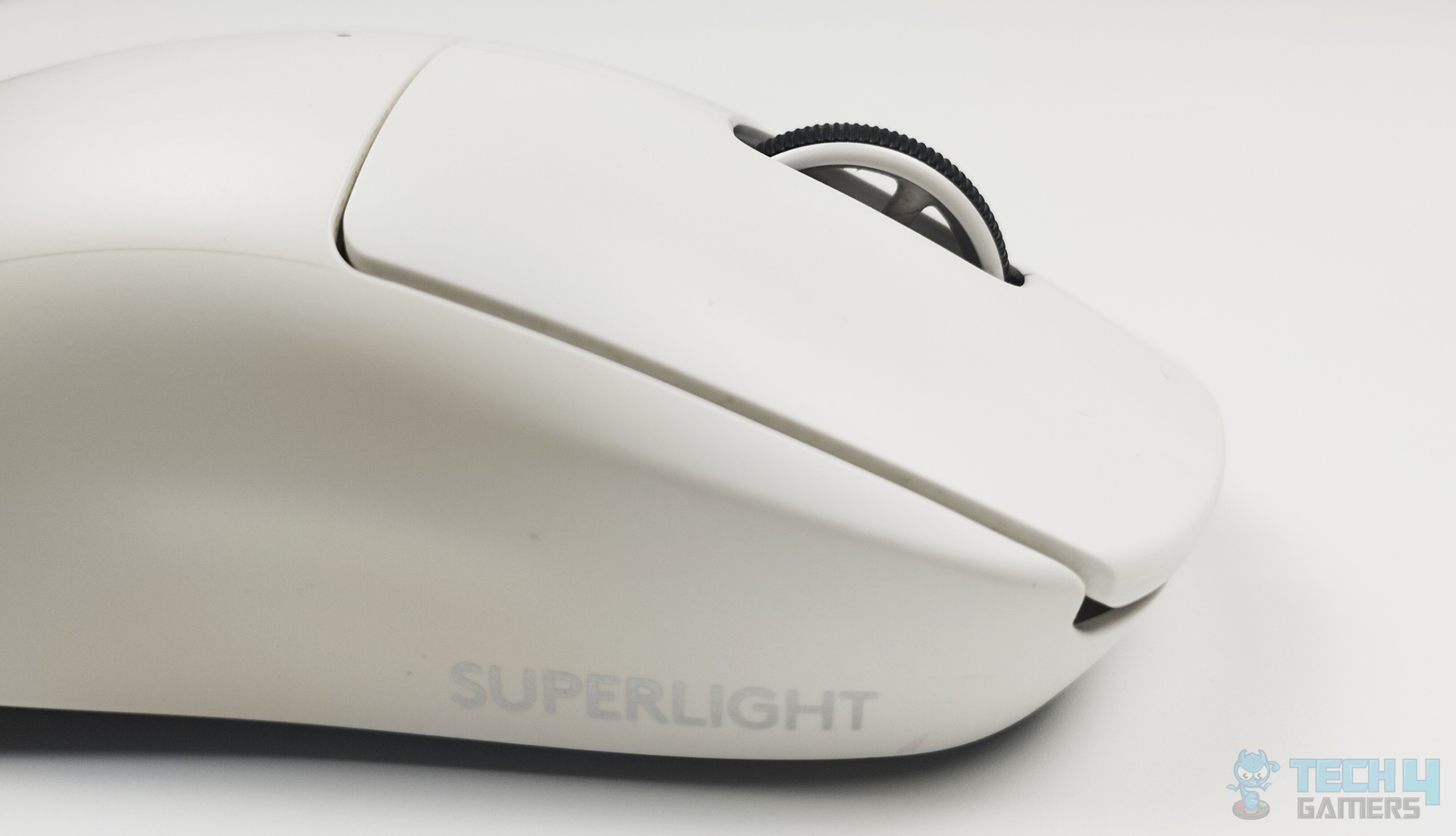 It is nice to have the choice, even though the textures are not as gritty or pleasant as on the Logitech G502 Lightspeed. Keep in mind that the textured grips will add a little amount of weight, but since the mouse is already just 2.2 ounces, that should not be an issue. Like many other esports mice, the G Pro X Superlight sacrifices some comfort in order to achieve its name. It drops well short of the 2.5-ounce "ultralight" barrier that distinguishes the lightest, most concentrated competitive mice from the counterfeits. Considering the battery and other weights associated with a wireless mouse, this is quite impressive.
A genuinely lightweight wireless mouse does not appear every day. Despite its light frame, the Pro X Superlight has a startling sense of heft and sturdiness in hand. The white plastic top and sides of my review unit were very grippable straight out of the box. I could have used a little extra force, but the additional grips that came with the moused were helpful. These additional coverings also helped to avoid the fingerprints that gathered throughout my first few games. Even though the fingerprints weren't too noticeable, the Pro X Superlight is also available in pink and red, all of which look great but show fewer fingerprints.
It is interesting to point out that the Superlight's shortcomings can be more significant than its strengths. Most lightweight gaming mice have a honeycomb design, which may be unpleasant for certain players and is likely to accumulate a great deal of dust and dirt. On the other hand, the Superlight is a simple mouse that shows it is possible to create a classic design that is even more lightweight than its flashier competitors. Above all, this mouse is beautiful and subtle. All in all, it would look well in an office or a gaming area.
Similarly: Corsair Harpoon RGB Wireless Review
Comfort –

LESS THAN 63 G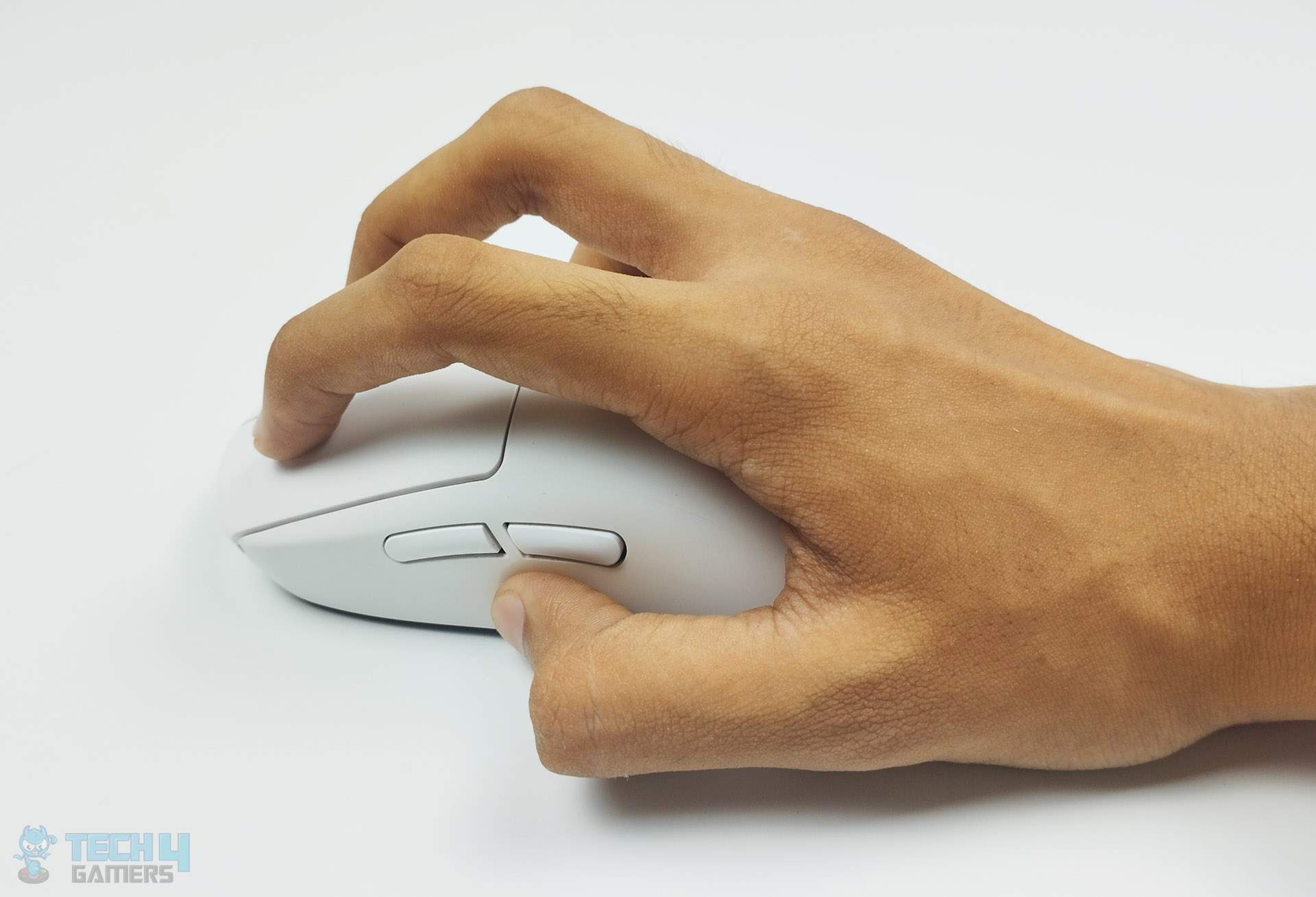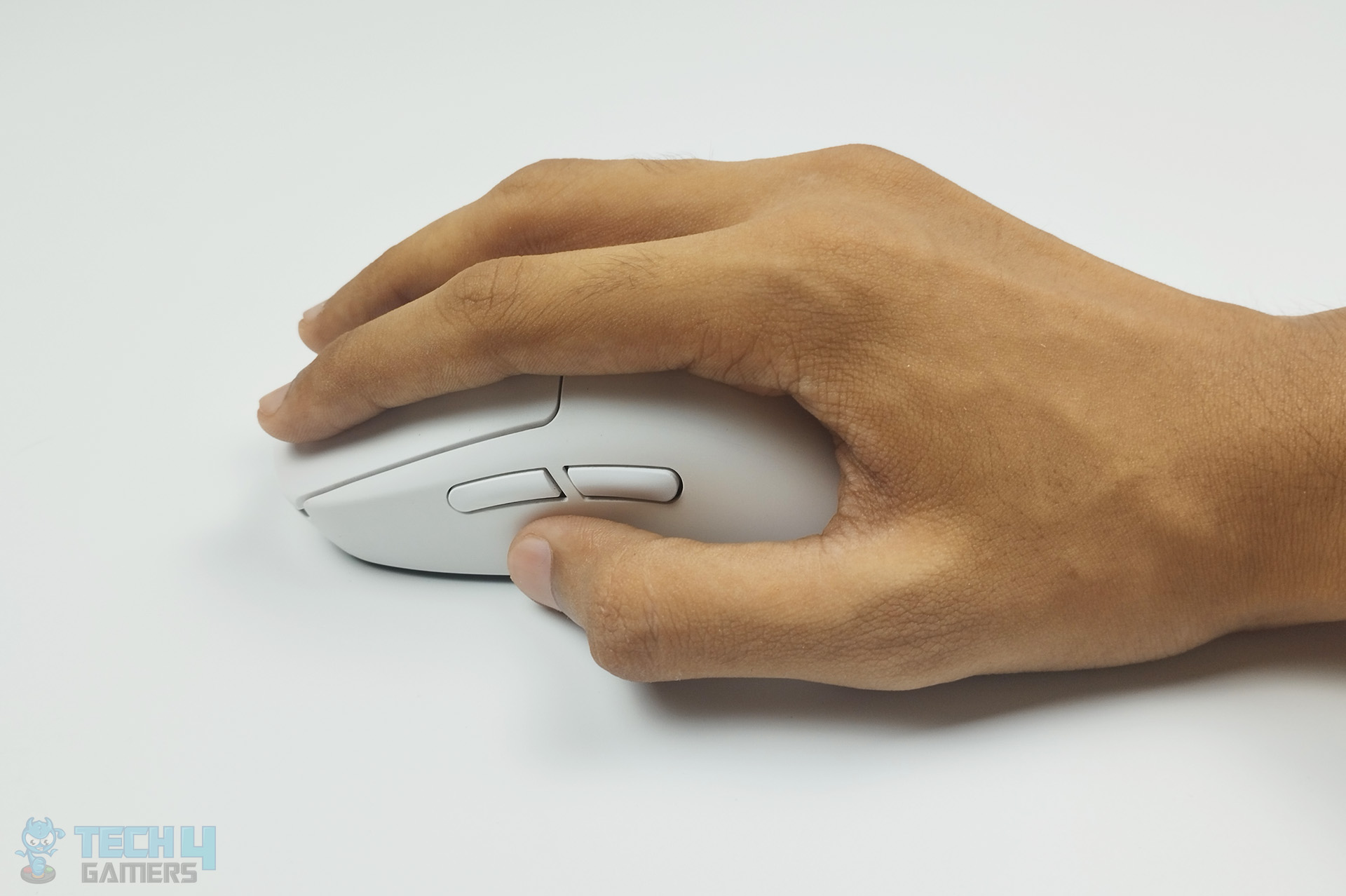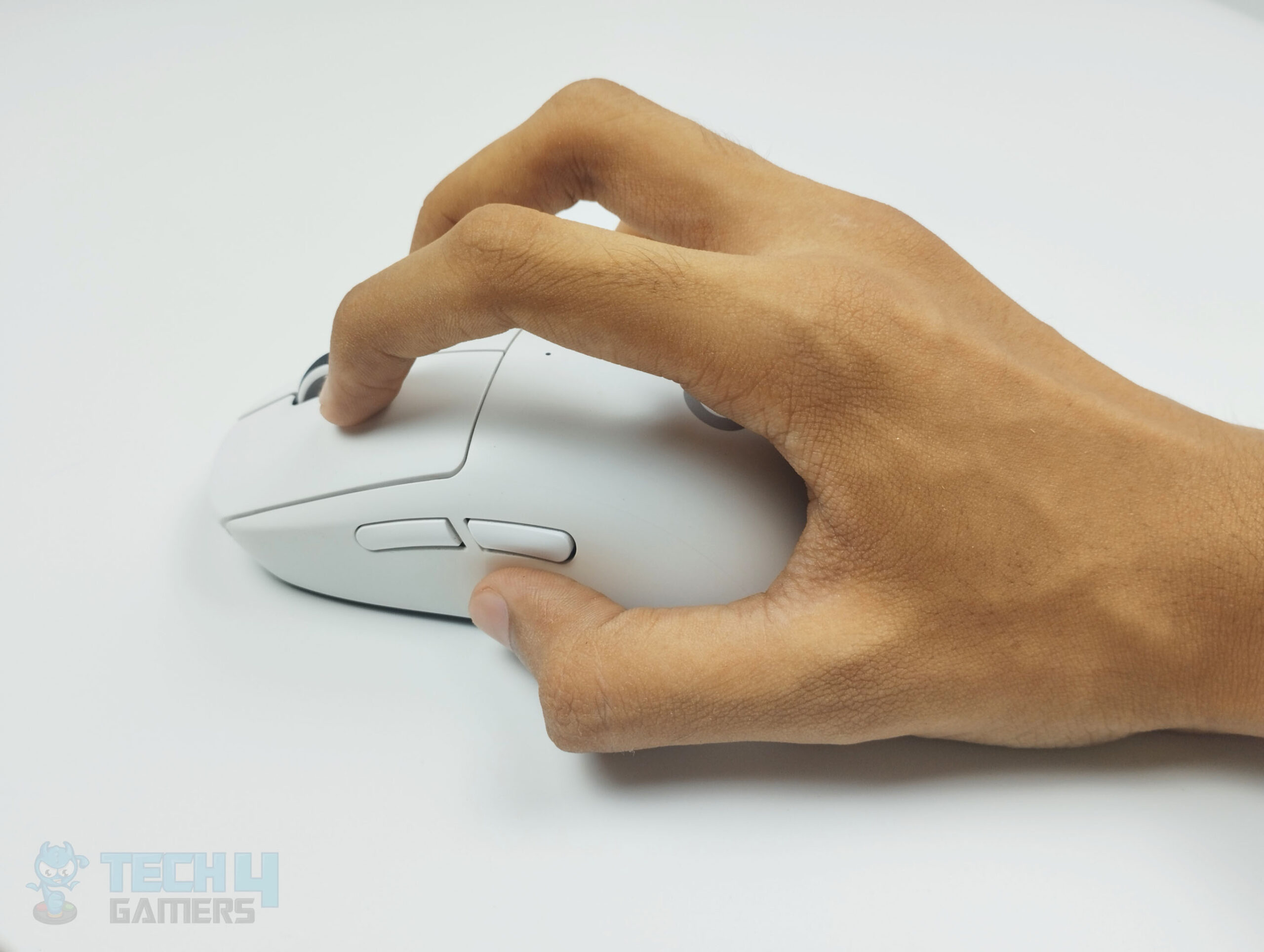 I'm impressed by the Pro X Superlight's compact size (4.9 x 2.5 x 1.6 inches), a welcome change from bulkier gaming mice in the market. It suits various grip styles with its accessible trigger zone. The low-sloping chassis feels comfortable, but the flat top surface can get uncomfortable during long gaming sessions.
Interestingly, it shares the same shape as the G Pro Wireless, but they feel different when held. The G Pro Wireless, despite just a 17-gram difference, seems bulkier compared to the Superlight. This becomes evident when swiftly moving the 63-gram Superlight on your desk. Logitech made significant adjustments to achieve its lightweight profile, surpassing many wired lightweight mice.
The Superlight is ideal for medium-sized hands, offering comfort in various grip styles. Its shape suits palm grips with a medium-sized hump at the center. The matte plastic coating provides a secure grip, even for sweaty hands. The symmetrical layout enhances cursor accuracy, allowing quick responses and improved click speed, presenting a unique challenge that I enjoy.
Also Read: Types of Mouse Grips
Buttons – ZERØ OBSTACLES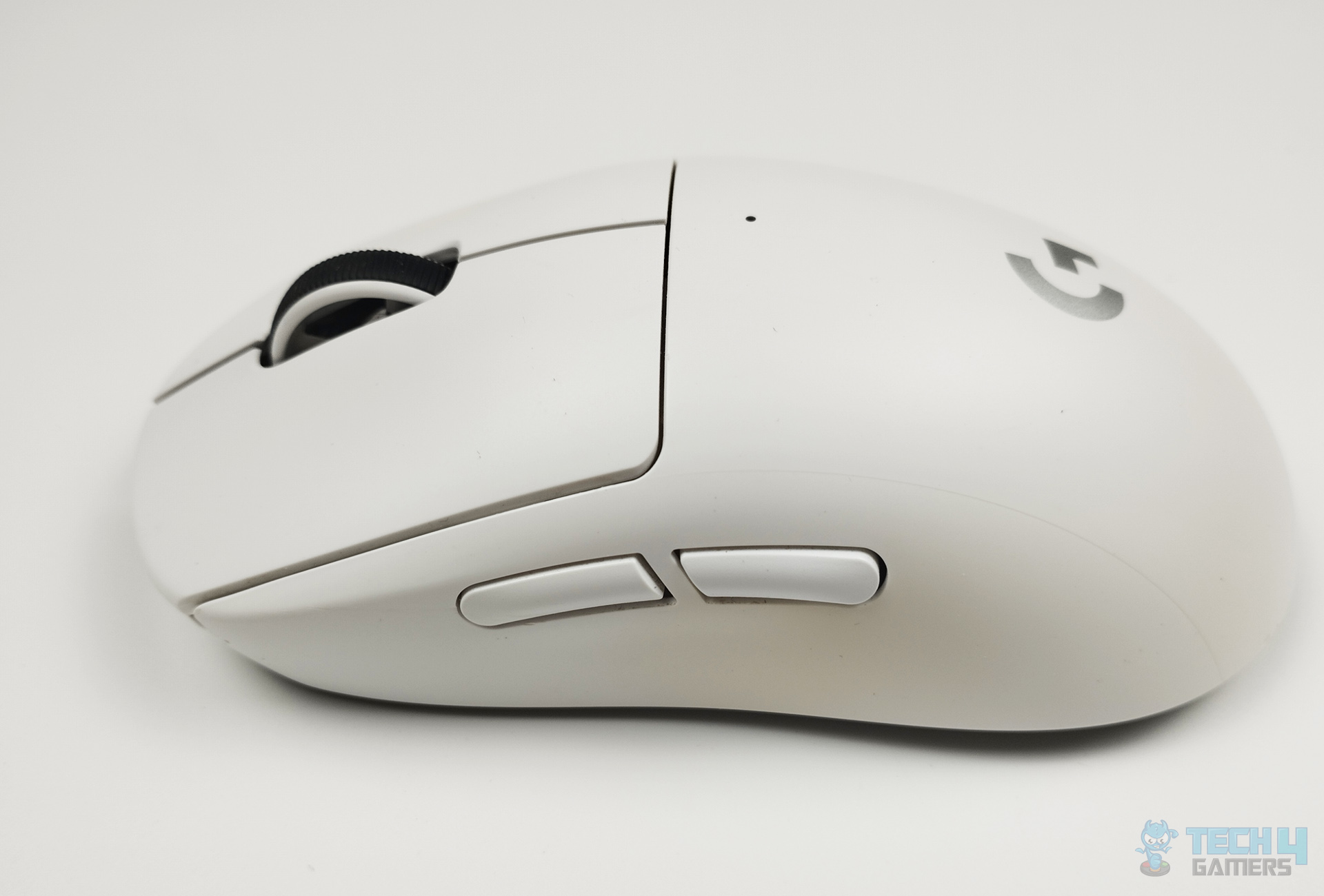 The Superlight features only a few buttons – left and right primary buttons, a clickable scroll wheel, and two thumb buttons. These buttons deserve praise for their responsiveness, registering even the slightest touch. However, Logitech mice have been plagued by a double-clicking issue, affecting many, including the original G Pro Wireless. To address this, they've been updating software to add extra debounce delay.
I've experienced double-clicking issues with my old G Pro Wireless, but the Superlight has made changes, switching from 50M Omron to 20M Omron switches, likely to mitigate the double-click problem. The Superlight's buttons feel robust, with a distinct and deeper sound compared to other mice. The button covers are securely attached, and there's minimal tilting. Click tactility remains sharp, with minimal pre-travel and post-travel.
These buttons still provide one of the best tactile feels on the market. However, the absence of detachable thumb buttons, a defining feature of the G Pro Wireless, is unfortunate. This limits personalization and restricts the Superlight to right-handed users.
For most users, this won't be a major issue, but it's worth noting. The side buttons have seen a decline in tactile feedback compared to the G Pro Wireless, feeling mushy with increased post-travel. While the tactility remains decent, it's not exceptional.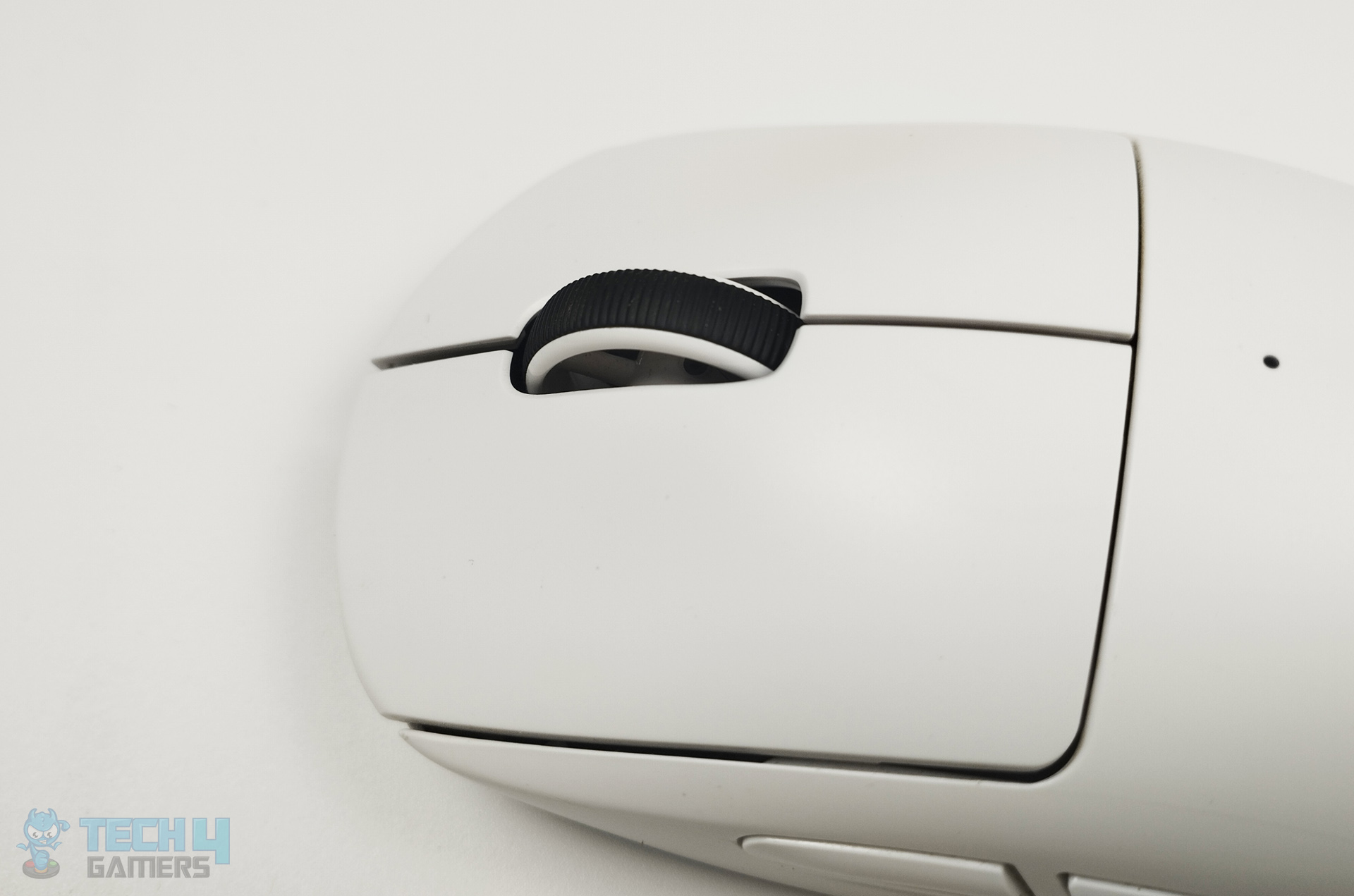 Notably, it is firmly in the center of the pack in that sense. The button placement is fine, and I can tell the difference between the M4 and M5. Having said that, the scroll wheel does not differ much from the G Pro Wireless; it still has the same design and uses the same rubber substance. However, the Superlight wheel click is a little softer and has a more rounded tactile click. On the other hand, Logitech has removed the DPI button from the mouse. Thus, if you frequently change DPI, you need to set up a DPI shift function or as a hotkey on the keyboard.
You might be interested: Razer Basilisk X Hyperspeed Review
Underside PTFE Feet – Zero Resistance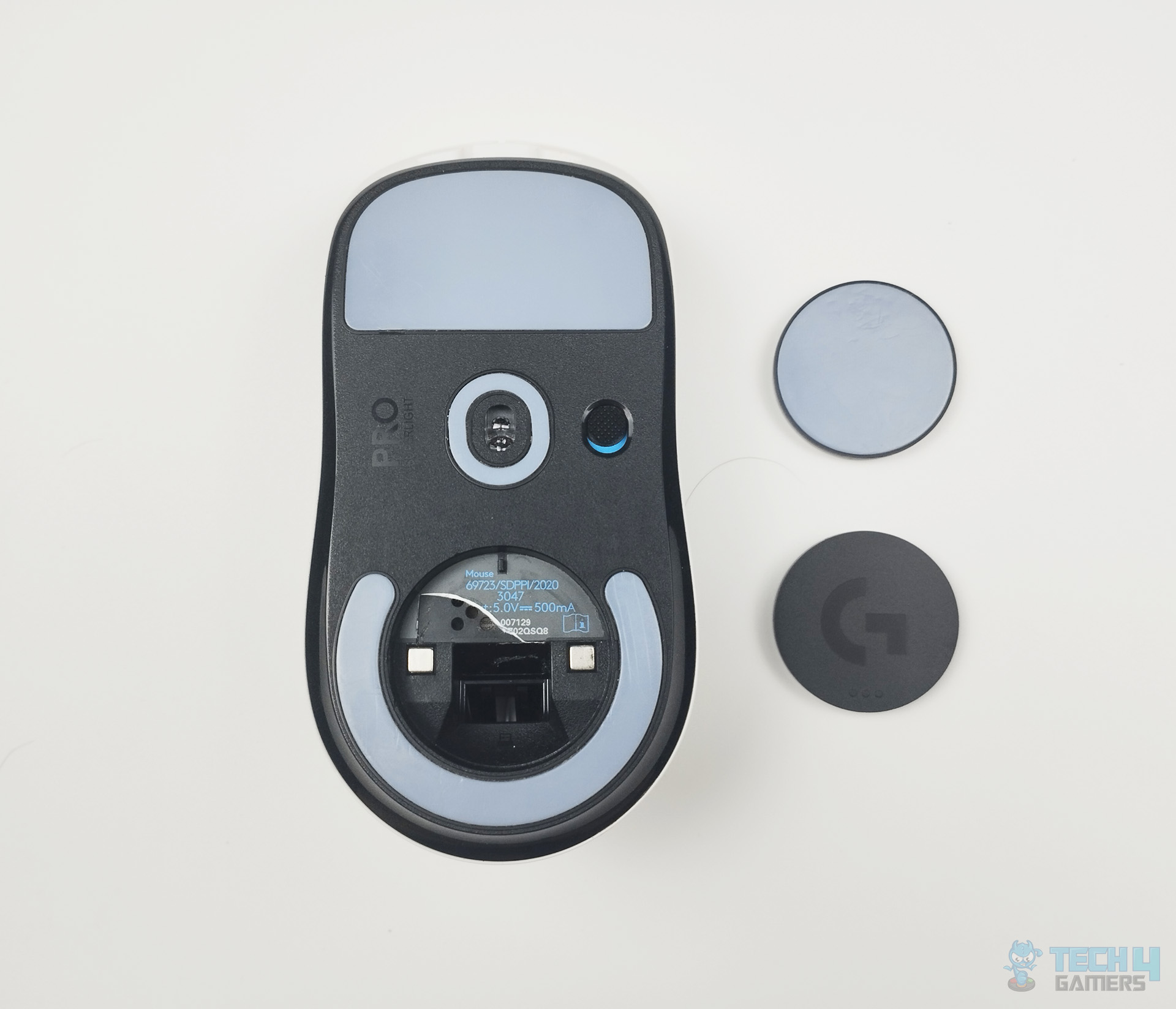 Other minor details of the Logitech Superlight are also noteworthy. The Superlight has made another big change here, switching to virgin-grade PTFE feet on the bottom and increasing the surface area of the feet. Additionally, it covers the dongle storage area at the rear end. The PTFE disc can be used in place of the conventional plastic disc in the Superlight to enhance the surface area considerably. The Superlight is much smoother than its predecessor due to the change in foot material and weight decrease.
As a result, the mouse responds smoothly to even the smallest touch because of the larger PTFE surface area. Although, you would be hard-pushed to figure out what differentiates the two with a half-decent mouse mat. So, I would suggest you buy the Fnatic Jet Mousepad. Moreover, both the USB hub storage space and the port for the Logitech PowerPlay adapter can be found on the base of the mouse. If you plan to use your mouse outside of your desktop on a regular basis, this is a very useful utility.
Build Quality – ZERØ SHORTCUTS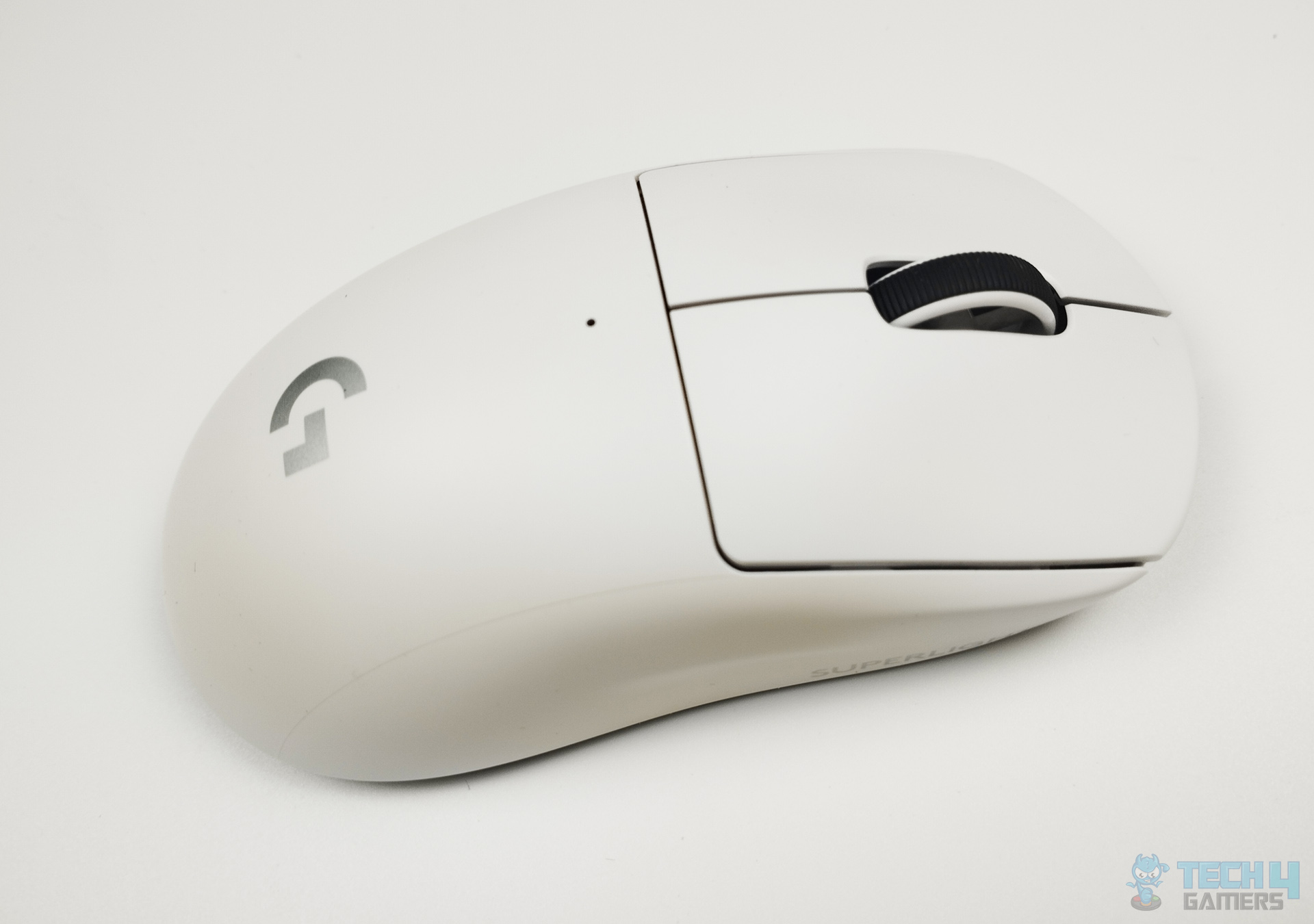 The Logitech G Pro X Superlight is really well-made. Despite its small weight, the Superlight's shell is strong and flex-free. It is totally comprised of lightweight plastic that seems thin yet strong. Logitech's materials engineering expertise is on display with the Superlight, which manages to be one of the lightest wireless gaming mice with no holes and a durable shell. While there is some flex surrounding the sensor whenever you apply pressure, it should not pose any problems in everyday usage.
However, I still have reservations about the buttons and whether they will hold up with time with lateral movement and double-clicking, but they are still pretty robust at the time of this review. Although the left and right clicks move to the side when pressed, this is just a superficial issue.
Notable Mention: Corsair Ironclaw RGB Wireless Review
Battery Life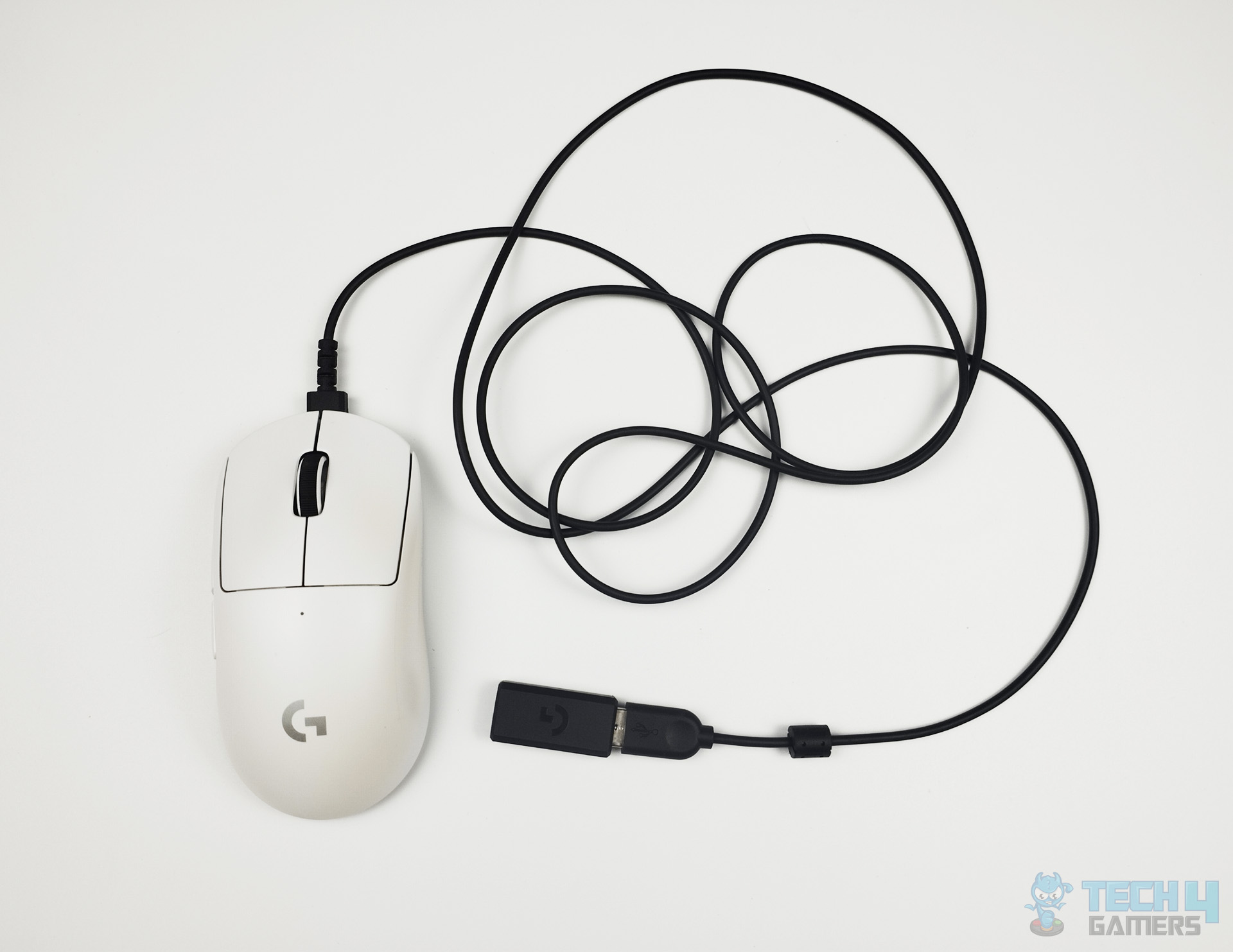 Logitech has stripped off its RGB lighting. As a result, the battery life is impressive. A full charge can last for up to 70 hours. Even with RGB turned off, it is 10 hours longer than the G Pro Wireless, indicating that battery life has really increased between the two models. In fact, you will probably connect the Superlight by cable a minimum of once a week to keep it charged. Additionally, it will charge quickly as well, so you will not have to worry about the cord tying up your mouse for too long, which is more of an issue with wired ultra-lightweight gaming mice.
Notably, lightweight mice are preferable for more reasons than just their portability. The battery life is not the greatest I have seen, but it is still excellent. Most users should expect comparable results, given the Pro X Superlight's lack of RGB lighting and sole wireless connection option. Those numbers match my findings after more than a few weeks of testing.
Its charging condition is a bit unsatisfactory. I like how you are able to plug in the mouse and play wired through a wired connection and how the G Pro X Superlight's unique locking helps prevent unintentional disconnections. Nonetheless, after testing several mice, I am confident in reporting that the proprietary cable is unneeded. I would have loved a more accessible USB-C connector that could accept any cable.
HERO 25K SENSOR –

ZERØ HESITATION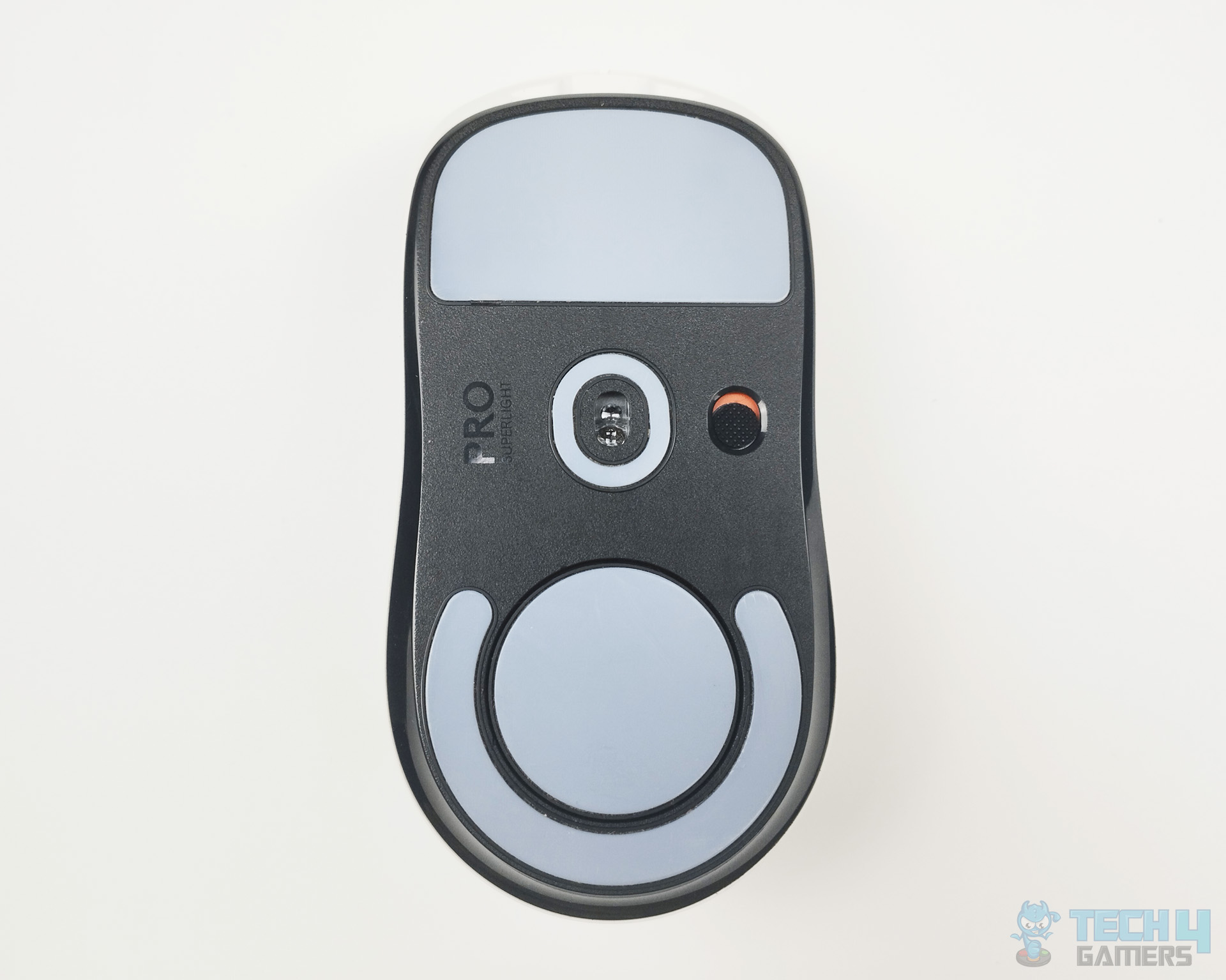 Logitech's finest gaming mouse sensor powers the G Pro X Superlight. The Hero sensor contained in the Pro X Superlight has excellent specifications, providing everything that a professional gamer might expect. It is anything except basic, providing players with a maximum resolution of 25,600 DPI, 400 IPS of tracking speed, a polling rate of 1000 Hz, and remarkably rapid tracking. Because it is so light, the Pro X Superlight takes full advantage of the sensor's capabilities, enabling you to swap heavy, full-hand motions for lighter, more accurate ones. It may seem like you are not doing anything, but unexpectedly, your actions are having a significant effect on the game.
In reality, pinpoint accuracy requires next to no effort on your part. Logitech's G Pro Wireless was the first really flawless wireless gaming mouse, followed by the Superlight, which continues the tradition in fine fashion. The HERO (high-performance rated optical) sensor is a faultless sensor that produces no prediction, snapping, or jitter over the majority of its 100 to 25,600 DPI range. I have had no problems spinning out regardless of the G Pro Wireless or my Superlight. The HERO does all of this while using almost little battery life.
If you are unfamiliar with wireless gaming mice, the main thing to remember is that they have the same latency as wired mice, and Logitech mice are typically the most responsive in terms of click and input latency. The weight reduction from 80 grams in the G Pro Wireless to 62 grams in the Superlight is fairly evident; the Superlight really flies and feels fantastic to use. Removing the disc saves around 5 grams, and the two best configurations are to utilize the PTFE disc or avoid the disc entirely. It is astonishing to see a wireless mouse this delicate, with no gaps or sacrifices in performance or battery life.
Logitech's Budget Mouse: Logitech G305 Review
Wireless and Wired Connectivity – ZERØ MISSES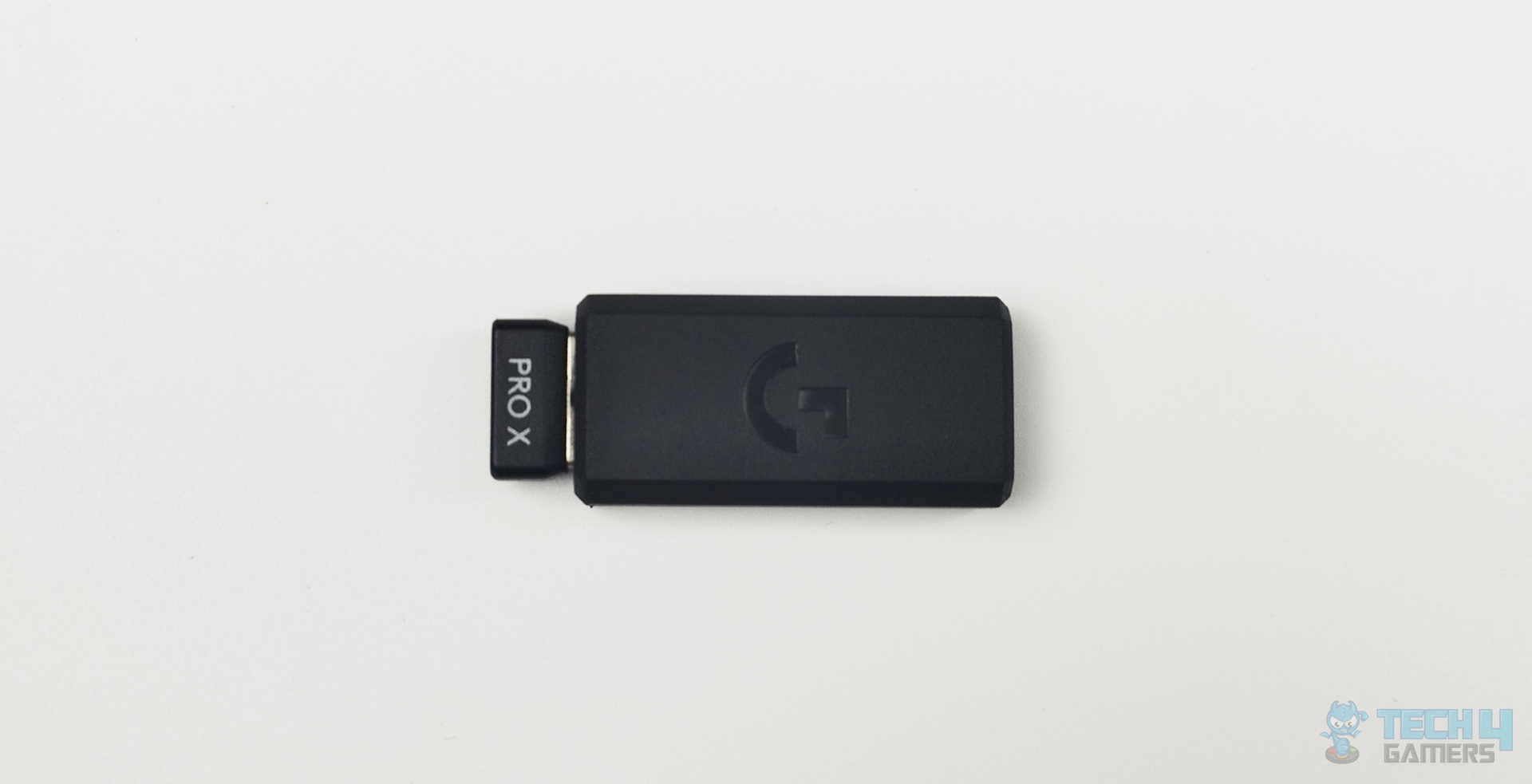 In terms of wireless connectivity, nothing has changed; the Superlight connects through a USB dongle that can be extended using the provided extender. You can plug in the Logitech G Pro X Superlight using either the Logitech PowerPlay system or a regular USB dongle. Notably, the 2.4 GHz low-latency dongle is the key to a trouble-free wireless connection. The dongle uses 2.4 GHz for connectivity, while the PowerPlay connection uses a proprietary technology requiring a $120 mouse pad to charge the Superlight's battery during your usage.
The $120 mousepad functions as a wireless receiver and can charge your mouse while it is in use when coupled with a wireless charging panel. I am hesitant about the Powerplay package. On the one hand, it offers perhaps the finest wireless charging solution on hand: the pad recharges the mouse without you having to think about it. However, it is a significant additional cost for wireless charging. Many other manufacturers have incorporated Qi wireless charging into wireless mice, which is free if you already own a device that supports the standard.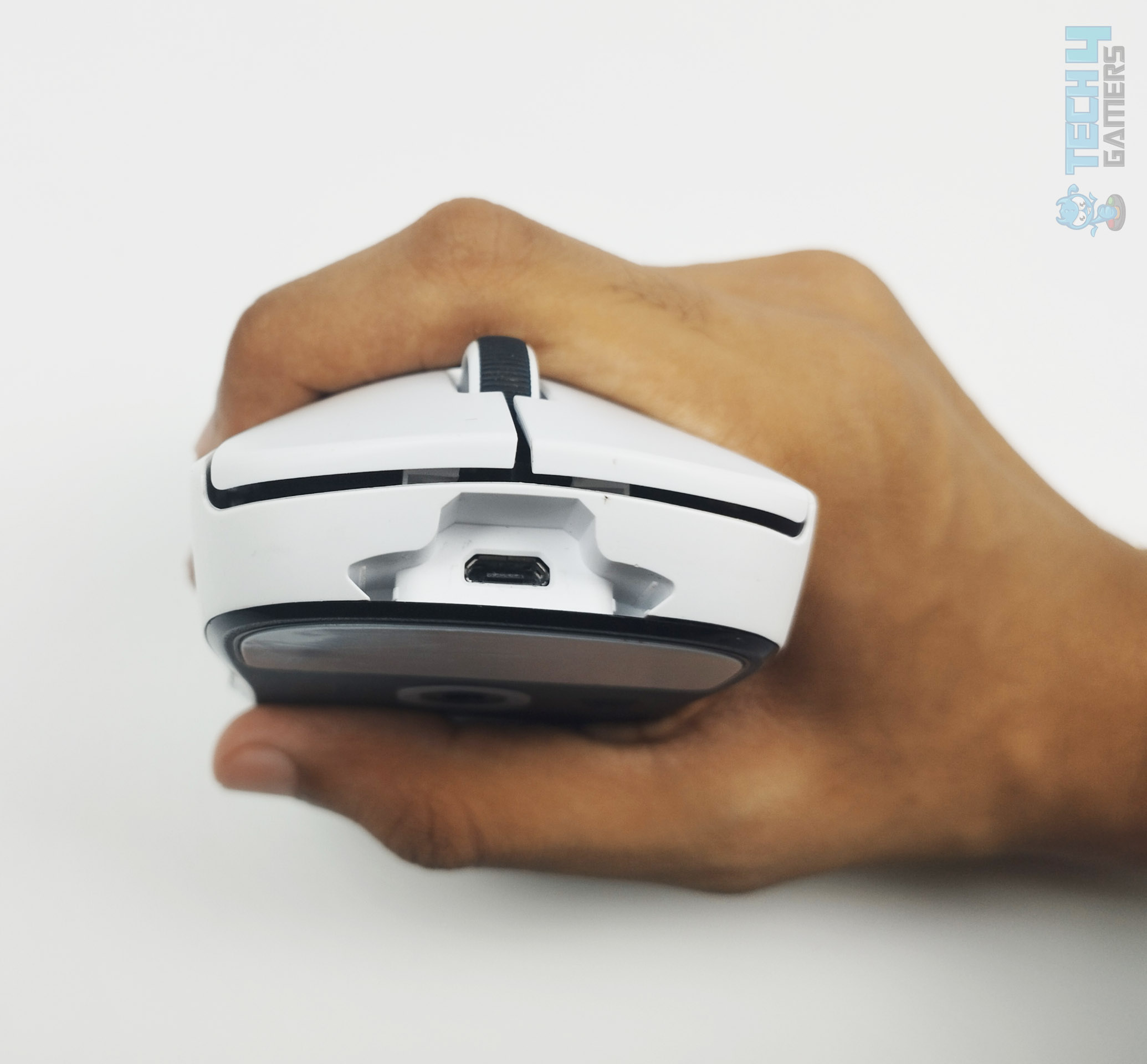 Powerplay substitutes the additional PTFE foot on the G Pro X Superlight, forcing you to decide between wireless charging and ultra-smooth gliding sweetness. Having said that, it is still very pricey, but it is great to see Logitech include it in all of their premium wireless mice. In any case, there are zero issues with the wireless connection. On the downside, there is no Bluetooth support, but that will not be a problem for most users since the Logitech G Lightspeed wireless connectivity is quicker and more reliable. This time, Logitech has gone with a simpler rubber cable with the customary prongs that fasten into the mouse for recharging.
The cable is rather flexible, and I was not hindered by it while using it in wired mode. As I said earlier, it could have been even better if this was a USB-C connection, but I believe Logitech has made a conscious decision to preserve the micro-USB cable for weight considerations. I hoped Logitech had included a charging station like the Razer Viper Ultimate since charging using a micro-USB cable is something I do not want to do at this price range. You could always acquire a Powerplay mouse pad that wirelessly charges the mouse, but it comes at an additional expense and eliminates the freedom to pick whatever mouse pad you desire.
Performance – ZERØ OPPOSITION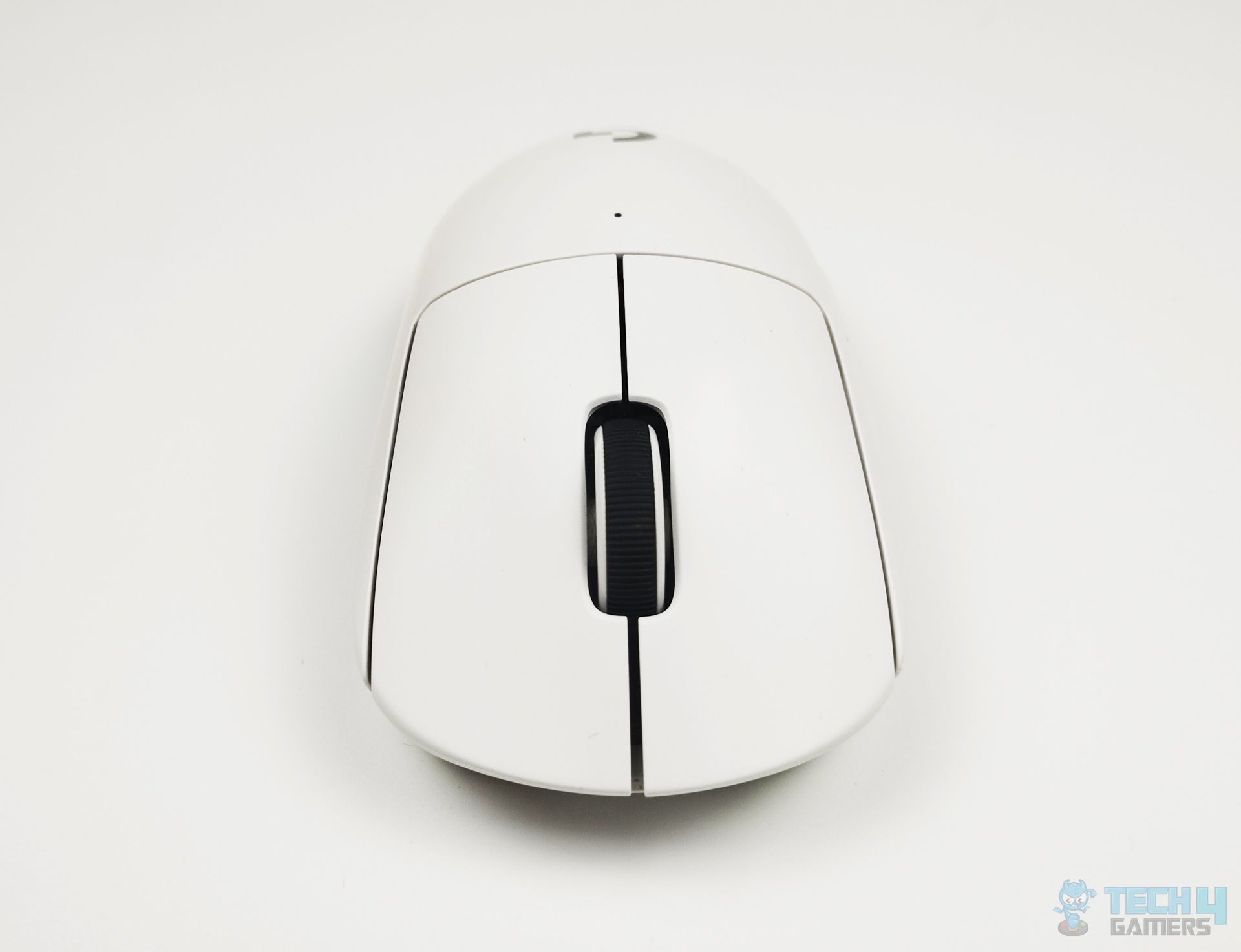 The Logitech G Pro X Superlight is as effective as a typical high-end Logitech mouse after you have gotten used to its extremely lightweight. The mouse seemed precise and responsive when I tried it with Doom Eternal, Valorant, Overwatch, Destiny 2, and Apex Legends. Consequently, the results of a playtest with the mouse were quite positive. Moreover, with games like Call of Duty: Modern Warfare II, the sensor followed my every move with remarkable accuracy. While very noteworthy, it is just one of several elements that contribute to this mouse's exceptional performance.
One important factor is the Pro X Superlight's silky-smooth functionality. I appreciate this mouse's effortless movement over your mouse pad to its modest weight and strategically positioned PTFE feet. Furthermore, in between mouse testing, I use the nearly identical G Pro Wireless, and I can vouch for its comfort and endurance after using it for many months. Aside from normal wear and tear, I have yet to see any serious evidence of deterioration of the plastic, which is surprising given the matte black surface. And I see nothing compelling why the Superlight should be any different.
Since FPS gamers are likely to be more interested in ultra-lightweight mice than gamers of other genres, I paid careful attention to how it worked with Valorant. The mouse's weight allowed me to use a lower DPI, giving me more control over where my shots landed as I made my way across Ascent with Jett's Updraft ability and slashed my opponents with her Blade Storm. The Superlight performed well, although not much better than other mice in other categories.
The competitive crowd, or those who like lengthy, sweeping motions with their gaming mouse, may prefer this one. Ultimately, what more can I say about this particular one: It is fantastic, responsive, has an incredible range of DPI speeds, and in my testing throughout MouseTester, I have not seen a single inconsistent result or erroneous data point at even the highest DPI level. As always, outstanding.
My only idea is where Logitech can now take the Hero sensor. A polling rate of 8K? DPI further higher? I am sure another tweak will not be far behind. There is also the assurance of carbon neutrality with Logitech's newest devices, and although it may not mean much in terms of performance, it is a wonderful sell if sustainability will be uppermost on your priority list in 2023, and it should be.
Budget Option: BenQ Zowie EC2-B Review
Logitech G Hub Compatibility – ZERØ INCONVENIENCE
The Logitech G Pro X Superlight uses the same Logitech G Hub software as the rest of Logitech's G mice. With no RGB lighting to tweak, you can customize the Pro X Superlight's five memory profiles, calibrate the DPI, reassign keys, and more with the use of Logitech's G Hub software program. Though the mouse lacks several standard functionalities, such as a DPI preset cycle, G Hub provides full access to such features if you want to add them to your general mouse arrangement or game-specific profiles.
G Hub allows you to create and save extra profiles locally. It is worth mentioning that you will need G Hub to use your onboard profiles unless you create a profile change button. Since the Superlight does not include a DPI button, an assigned button will be required to cycle between the various DPI settings. Additionally, it allows you to transfer your settings from computer to computer. Each of these functions works as intended, albeit it is a minor annoyance that new profiles cannot be made directly from the context menu of the mouse.
The first screen that appears when you click your mouse is button assignments, where you may set up macros, including a variety of button settings. The user can adjust the DPI on their mouse anywhere from 100 to 25,600 in 50-point increments over a range of 5 levels. The sole additional option in this configuration is to change the polling rate, which I would suggest setting to 1000 Hz for optimal responsiveness, but 500 Hz would do if you want to preserve battery life. By clicking the gear symbol, you can access settings, where you can check the state of your mouse and change your onboard memory profiles.
All in all, it is a simple app that is well-organized with lists and other visual aids for navigating its many features. The fact that G Hub organizes your assignments over five different tabs is a major plus. Notably, this greatly simplifies keeping track of the commands and functions you use most often. Logitech G deserves credit for including Discord, Overwolf, and OBS in the Actions menu, which enabled me to quickly and easily set my streaming and audio options.
Should You Buy It or Not?
Buy It If:
You Want Lightweight Mouse With Premium Build: Weighing only 63g despite the premium build quality, Logitech G Pro X Superlight has a good reputation among the best lightweight mice.
You Want Responsive Sensor: The HERO sensor used in the Logitech G Pro X Superlight offers good responsiveness.
You Need Multiple Memory Profiles: Apart from its incredibly lightweight, the Logitech G Pro X Superlight features 5 memory profiles that allow you to carry your preferences with you.
Don't Buy It If:
You Want Bluetooth: Although the Lightspeed Wireless technology is more than enough but if you still need a Bluetooth connectivity, this mouse might not be right for you.
You Prefer More Features: If you desire features like DPI control, adjustable thumb switches, and RGB lighting, the Superlight's minimalist approach may not meet your expectations.
You Want Budget Alternatives: For non-professional gamers, more affordable alternatives can deliver a similar experience without the premium price tag of a high-end device.
Conclusion
In this review, I showed you how the Logitech G Pro X Superlight lives up to its name. Logitech aimed for a lightweight build with a high-end feel and top-notch performance, and they nailed it. The mouse is quite pricey, yet it looks and feels very similar to any other Logitech mouse. However, the superlight weight is there for you if you think that less weight will make a major impact on your game. When compared to other reliable mouse manufacturers, this one offers one of the best weight-to-feature ratios.
Logitech and Razer have been in a boxing battle for wireless gaming mouse dominance. The Logitech Pro X Superlight Wireless provides a strong argument for the best wireless gaming mouse right now, with the Viper Ultimate and Viper V2 Pro standing in its way. It is a tight race, and all of these mice are neck to neck. Having said that, the Logitech has developed an astonishing light mouse with few sacrifices, including just side button mushiness and doubts about double-click dependability to be concerned about.
However, the Viper V2 Pro strengthens its buttons and enduring battery capacity. They are extremely similar in terms of specs. Therefore, this choice boils down to form preference. If you have medium hands with a hybrid grip or palm grip, this mouse will most likely feel fantastic. For claw grippers seeking the best wireless mouse, you can also try the Viper Ultimate, along with the Superlight. Gladly, the Superlight comes with a two-year warranty. Logitech has always been nice regarding warranties, issuing replacements for problems like double-clicking issues and other flaws.
Coming Next: Logitech G Pro Wireless Review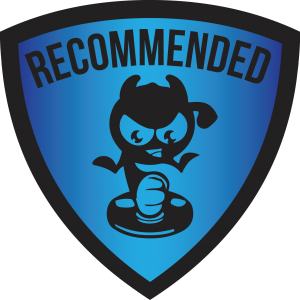 Learn more about Tech4Gamers Awards
Was our article helpful? 👨‍💻
Thank you! Please share your positive feedback. 🔋
How could we improve this post? Please Help us. 😔
[Hardware Reviewer]
After many years of exploiting various pieces of hardware, Abdul Hannan now serves as an editor at Tech4Gamers. He's been in the PC hardware reviewing industry for almost a decade, and his staff of passionate geeks and reviewers is second to none.
Abdul Hannan is constantly seeking new methods to improve the performance of his computer components since he is an ardent overclocker. He is well-known for providing the most extensive and unbiased analysis of the newest and greatest hardware for PC gaming, including everything from GPUs to PSUs.