Great Gaming Mouse?
Review Summary
A high-performance choice for any professional esports player is the Logitech G Pro Wireless. Subsequently, it continues to be one of the best performers on the market, competing favorably with much more latest mice because of its superior tracking, comfortable design, and variety of additional customizable features. Moreover, lightspeed's wireless connection has a 1ms report rate, so you won't even tell the difference between wireless and wired connectivity in this mouse. Having said that, it has excellent wireless performance and a high-quality sensor in a compact, minimalist package.
Build Quality -

8.5/10

Value -

6/10

Performance -

9.5/10

Design -

9/10
Pros
Precise Tracking
Accurate Sensor
Crispy, Satisfying Clicks
Ambidextrous Design With Removable Buttons
Enduring Battery Life
Minimal Aesthetic RGB Lighting
Cons
Ambidextrous Sacrifices Right-Handed Ergonomic Design
DPI Switch Button at the Bottom
Absence of Bluetooth connectivity
Expensive
Around a couple of years ago, Logitech stopped using fancy titles like "Proteus Spectrum" and started using numbers instead. Nonetheless, a selected few products also are simply branded as "Pro." A pro wireless mouse has now been released in addition to a pro keyboard and pro wired mouse. Notably, the Logitech G Pro Wireless completely changes the game for the wireless mouse in the industry.
Considerably, low-latency clicking, a precise sensor, and a well-balanced design are the three cornerstones of any good PC gaming mouse. Recently, I made the decision to switch from using a wired Glorious Model D Minus to using a Logitech G Pro wireless during my daily gaming sessions, and I didn't even regret it for even a split second.
Even though it has been on the market since 2018, the Logitech G Pro Wireless has held up quite well compared to the rest of the competitors. While it's a little older than the most recent releases in the industry, the Logitech Hero 25K sensor, sleek ambidextrous design, and top-notch quality features put it among the top contenders for the best gaming mouse.
As a matter of fact, this is not a cheap mouse. Priced at $129.99, the Logitech G Pro is here to blow out your pockets. Amazon, Walmart, and Best Buy all offer the Logitech G Pro Wireless at or around its suggested retail price. Although much more expensive than the best-wired options, this is a reasonable price for a wireless gaming mouse.
Moreover, that's a bit less expensive than some of the other great wireless gaming mice out there, but it still performs on par with them. Consequently, we tested this masterpiece to see how it stacks up against the competitors of today. If you're thinking about purchasing this mouse, here's some detailed information you should know.
---
Key Takeaways
The Logitech G Pro Wireless is an excellent gaming mouse with features that will appeal to both serious gamers and those just starting out. Lightspeed technology, designed by Logitech, is used to maintain a constant and lag-free connection. Moreover, the HERO 25K sensor is very responsive and precise, allowing for enhanced tracking and movement accuracy on a variety of playing surfaces. The G Pro Wireless is also ambidextrous and easy on the hands, making it a great choice for both left- and right-handed users.
You should get the Logitech G Pro Wireless if you are looking for a wireless gaming mouse that is on par with the performance of a wired mouse, has a minimalist aesthetic, a slight competitive edge in your favor, and customizable RGB lighting.
You should not get the Logitech G Pro Wireless if you want a mouse for your MOBA titles as it does not have any extra buttons to accommodate you, does not provide the best price-to-performance ratio, and since the DPI button is located on the bottom, you cannot change DPI presets on the fly.
If you're a professional esports player who needs a mouse with top-tier performance, go no further than the Logitech G Pro Wireless. In particular, the G Pro Wireless is ideal for those who want to fine-tune their games with precise controls and personalization choices. Moreover, the G Pro Wireless's extended battery life also makes it a great choice for gamers who want to play for long periods of time without having to recharge.
---
Specifications
| | |
| --- | --- |
| Dimensions | 125 x 62.5 x 40mm (HxWxD) |
| Weight | 80 g |
| Sensor | HERO 25K |
| Resolution | 100 – 25,600 dpi |
| Features | Zero smoothing/acceleration/filtering |
| Max Acceleration | 40 g |
| Max Speed | 400 IPS |
| USB Report Rate | 1000Hz |
| Wireless Technology | Lightspeed Wireless |
| PTFE Feet | 250 kilometers |
| Battery Life | With Lighting 48 Hrs, Without Lighting 60Hrs |
| Onboard Memory | 5 profiles |
| Lightsync RGB | 1 Zone |
| Buttons | Mechanical Button Tensioning System |
Box Contents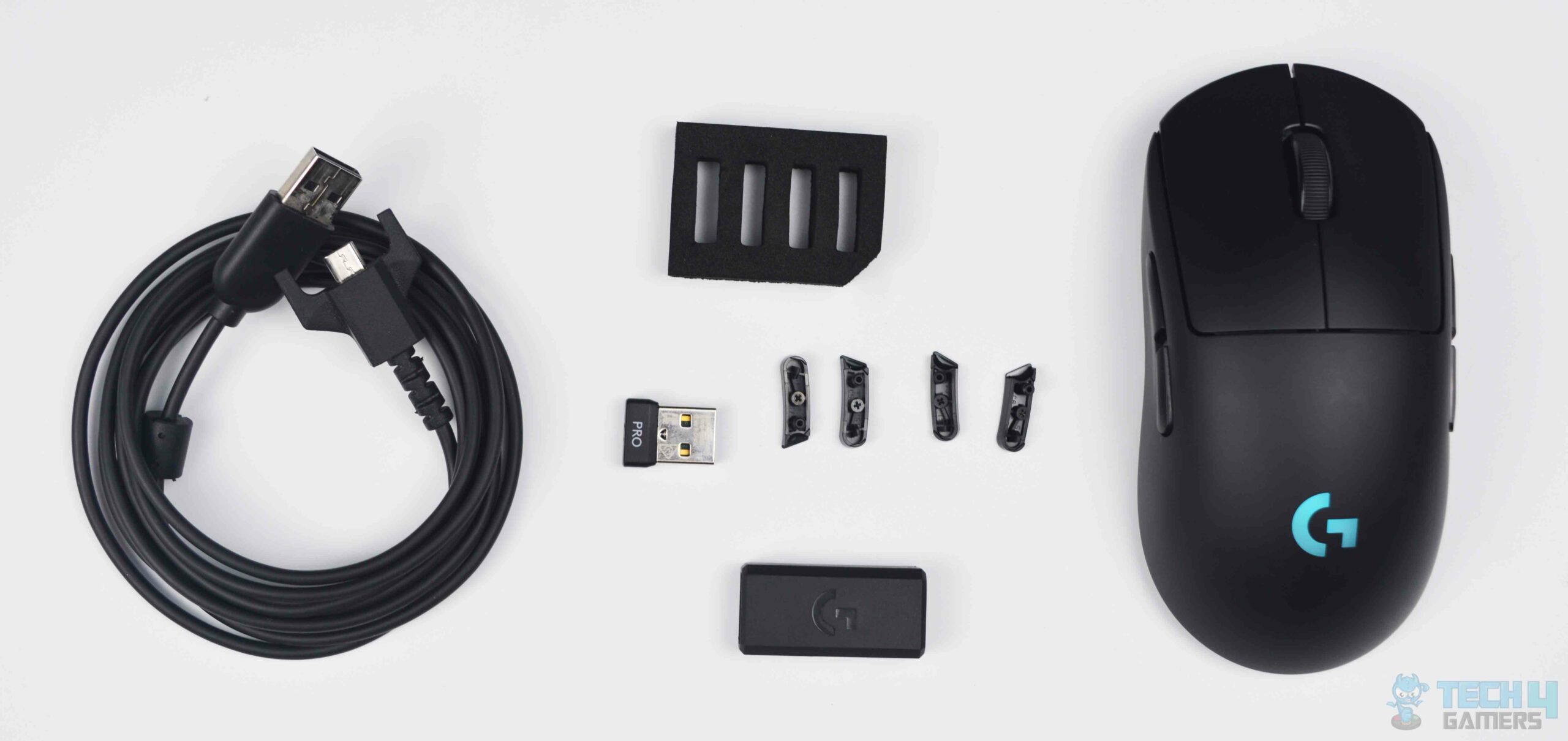 PRO Wireless Gaming Mouse
Lightspeed USB Receiver
USB Charging/Data Cable
Optional Receiver Extension Adapter
Optional Side Buttons (2x left, 2x right)
Optional Button Covers (2x left, 2x right)
User Documentation
First Impressions
The first impression is that it's a wireless mouse that's really light, thanks to its design, and it's made for serious gamers who don't need or want a ton of frills. Consequently, there are no extraneous features like customizable weights or a gazillion buttons. Surprisingly, it still has the most up-to-date sensor offered by the manufacturer, a massive battery life, and an expensive price tag of $150.
Furthermore, the G Pro Wireless from Logitech is an esports-focused wireless gaming mouse with an appealing aesthetic and outstanding performance that will appeal to serious competitors. I'm not a pro player, but I do know the value of a premium mouse with a solid build. Thankfully, you can expect all of this and more from the G Pro Wireless.
Design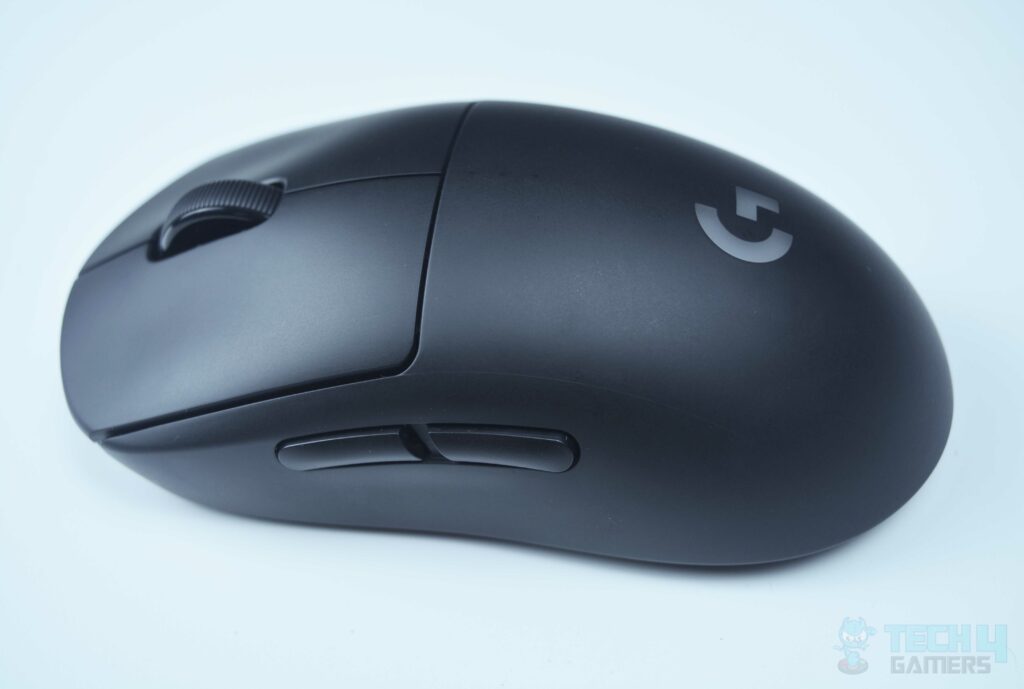 The Logitech G Pro Wireless is an attractive gaming mouse. It has a minimalistic design with a matte black plastic shell with a display of RGB colors that flows through the G at the front. You're probably wondering, given that I called this mouse "light" in the introduction, how light it really is. Notably, the 80g weight has been maintained by using a plastic with a softer feel, yet, the material never caused any slippage in my hands.
When used wirelessly, the Logitech G Pro Wireless is much lighter than most of the other gaming mice I have tested. Furthermore, the lowest weight is 77.6g, which is achieved by removing the plate from the mouse's bottom, which also contains the receiver. In general, this will make it simpler to pick up and use the mouse more swiftly. Comparatively, the Razer Mamba Wireless weighs about 106 grams.
On the other hand, a wired mouse like the Logitech G502 weighs up to 121 grams. Having said that, I can assure you that 80 grams are nothing. Logitech was able to do this by developing an exoskeleton design that required less material and by using a little LiPro battery with a very long lifetime. Nevertheless, if you live in a warm environment or intend to use it for a prolonged period of time, the smooth plastic may start to feel sweaty.
That is to say, thanks to the ambidextrous design, there are two side buttons on the left side and two slots for additional right-side buttons. It's worth mentioning that all four buttons can be used together to gear up, which is a great bonus. Moreover, portability is not an issue with the Logitech G Pro. Its compact size and removable wire make it convenient to carry everywhere.
Comfort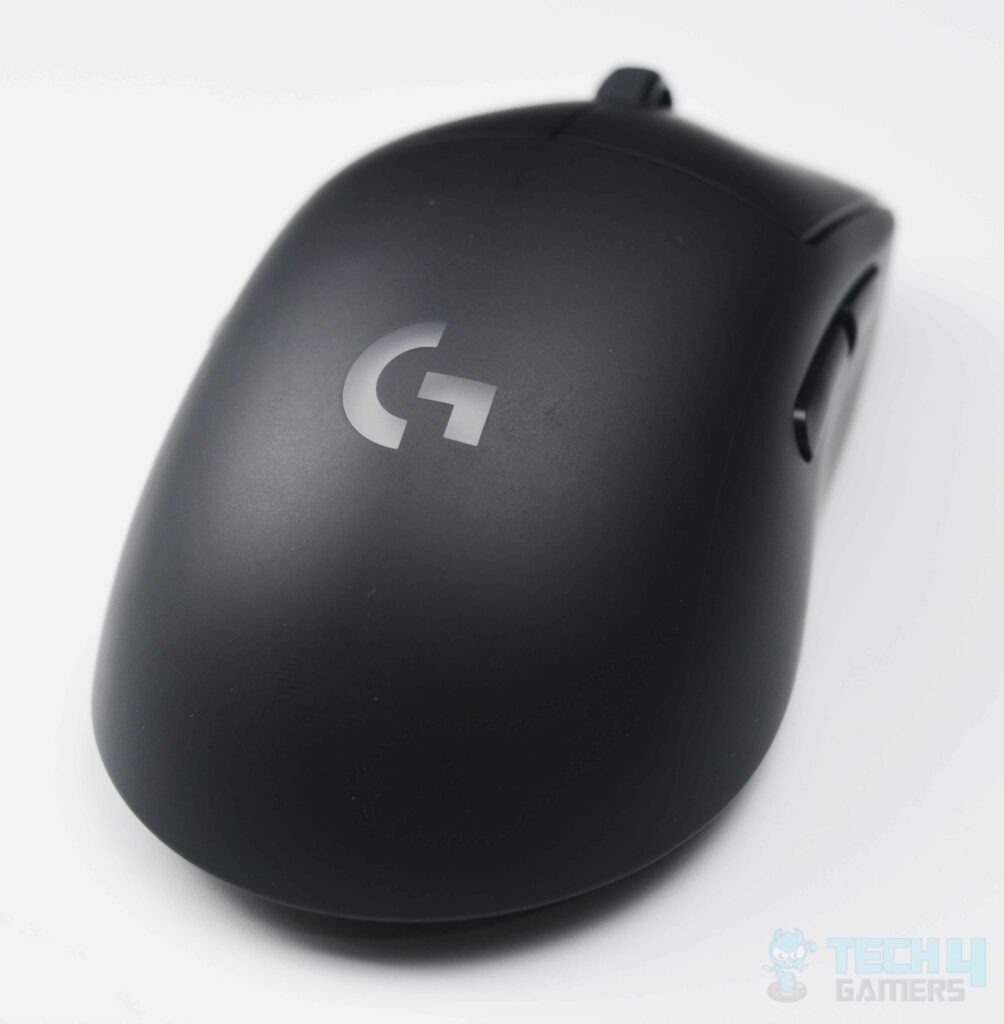 The G Pro can be used comfortably by either right- or left-handed gamers, but its symmetrical design makes it less ergonomic than, say the Logitech G502 Lightspeed. However, the mouse's back fits comfortably into the palm of your hand, and its flatter top is indeed pleasant under a variety of grips. Consequently, the G Pro Wireless felt great in both my palm and on the claw grips. On the other hand, fingertips grips may be somewhat less comfortable than with mice designed specifically for this purpose.
Although throughout the entire testing, I did not find any serious pain or fatigue, even after long sessions of gameplay with any of the above-mentioned grips. That is to say; the Logitech G Pro Wireless has a great feel in hand because of its lightweight design, ergonomic shape, and high-quality build. On the downside, the plastic cable, however, doesn't quite live up to the rest of the mouse and might drag when plugged in. Nonetheless, I did like the protection of the mini-USB port provided by the two included supports.
Grip Styles
Fortunately, it's easy to grip even with my huge hands, despite being ambidextrous. The mouse is designed to fit comfortably in the palm of most users, but it isn't ideal for those who prefer a larger mouse. It's quite pleasant to use if you, like me, rest your thumb and pinky fingers on the sides of the mouse.
The mouse is just of the correct size, neither too big nor too small. In addition to this, the mouse is made entirely out of smooth, black plastic that lacks any roughness, which is a deal breaker for me since I enjoy having a little more grip on the sides. But it is still easy to use and does not slip around.
Also Read: Types of Mouse Grips
Overall, using the Logitech G Pro Wireless is an outstanding experience. You may switch the mouse's side buttons to suit your dominant hand. There are no ergonomic improvements, although it works well with either hand. It's a plus because it's comfortable in a variety of grips, and so used by more people.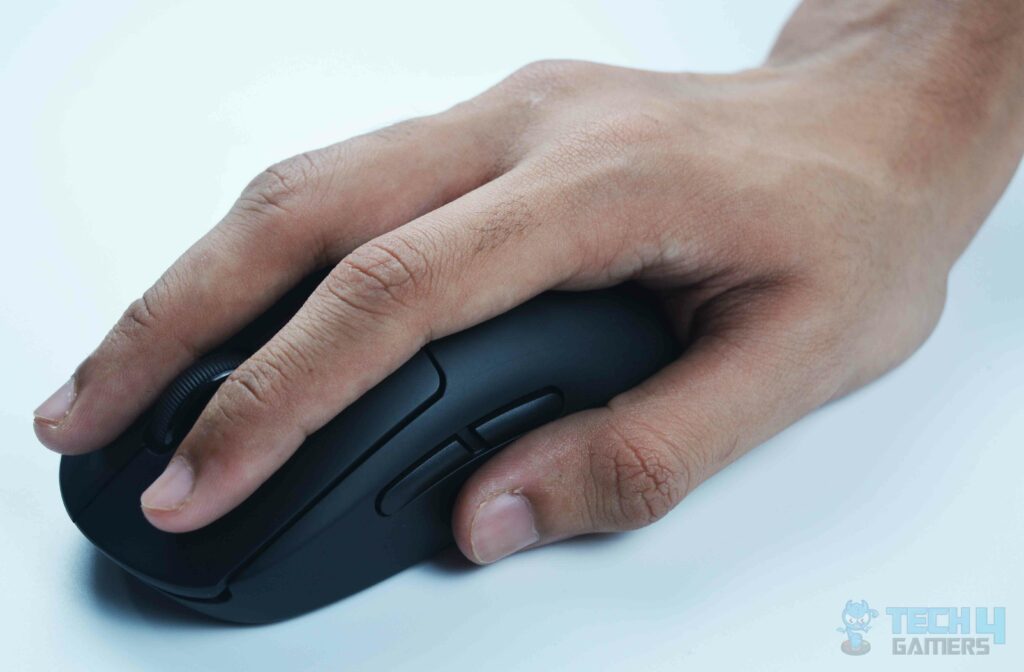 The Logitech G Pro Wireless should fit comfortably in the palm of your hand, regardless of its size.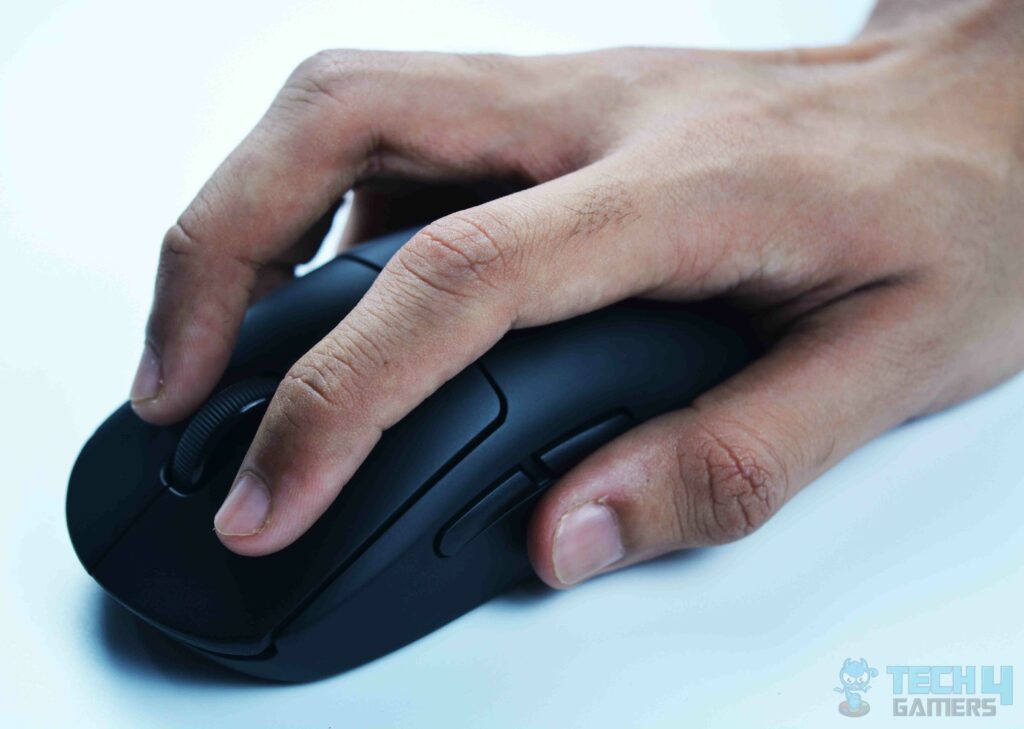 The Logitech G Pro Wireless also has an excellent claw grip, regardless of hand size.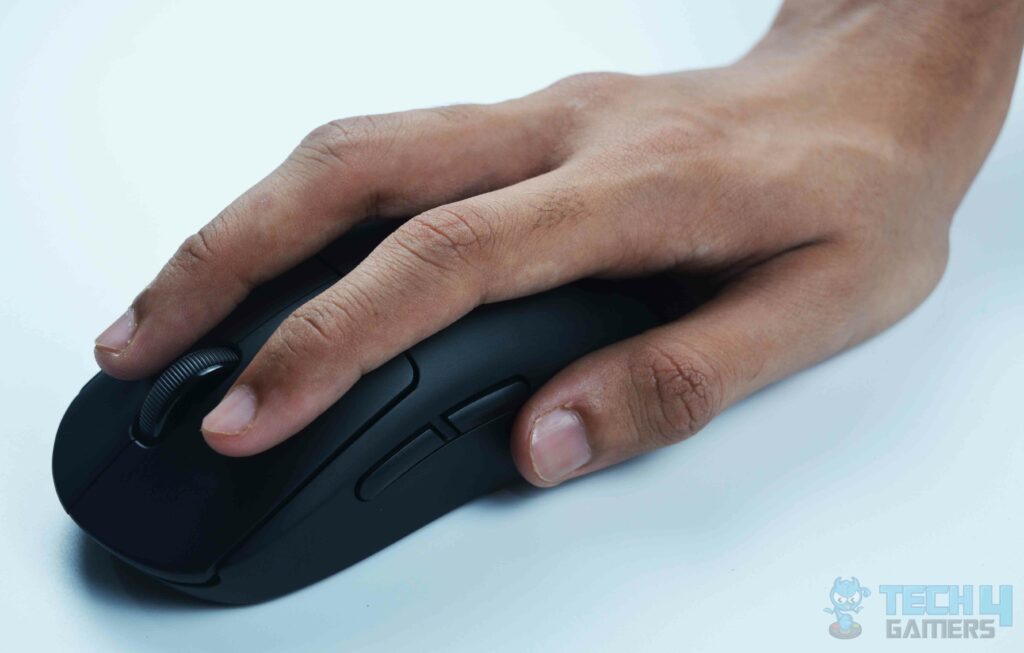 The Logitech G Pro Wireless can work with a fingertip, but smaller hands might have a difficult time using it for lengthy gaming sessions. Due to the fact that it's quite uncomfortable.
Ultimately, even after a few hours of usage, the mouse felt perfectly at home in my typical hand, and I had no trouble gripping both sides with my fingers hovering above the buttons. Nothing to worry about if you're the sort of player that avoids ambidextrous mice. Before trying this mouse, I was one of those people. Both the form and the seamless functioning of the feet are highly regarded. Similarly, the mouse has always been simple to manage because of its modest size and lightweight.
Also Read: BEST Palm Grip Gaming Mouse
Build Quality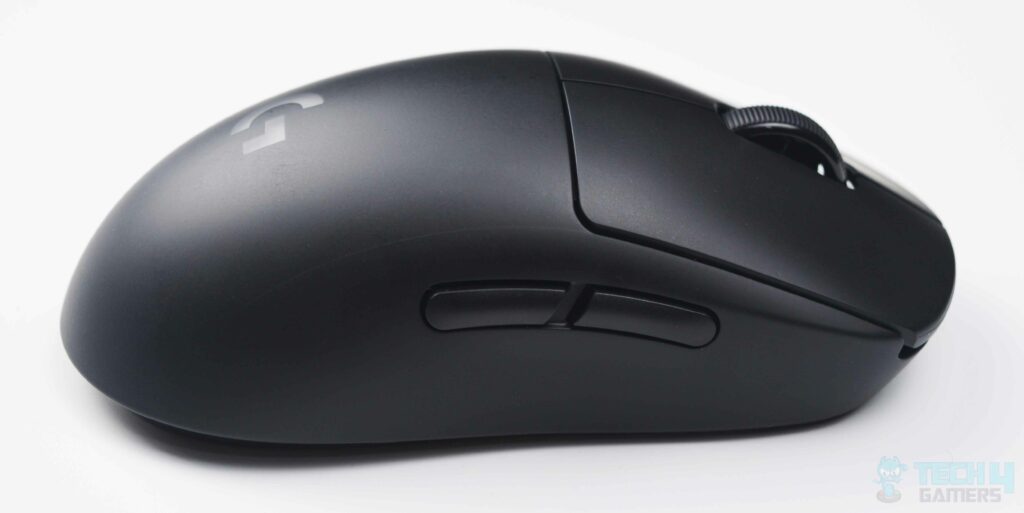 The G Pro Wireless is a sturdy ambidextrous mouse that does not have any apparent design flaws. It's taller and rounder, taking up more space in your palm, and it has less of a drop-off at the front and a gentler angle on the sides. Consequently, the mouse can be picked up and moved about with little effort. As Logitech advertises, this mouse was developed in collaboration with professional players.
Moreover, Logitech further demonstrates the outside material, a matte plastic, as being just 1mm thick. There is still no noticeable flex when squeezing the 1mm shell, and the matte finish of the mouse has proved to be both pleasant and resilient. It seems well-made since shaking and tapping the mouse produces no discernible rattles or vibrations. Overall, the Logitech G Pro mouse is really well made. This is a completely plastic build that is both solid and stable. In addition to this, they have excellent sliding feet.
Moreover, the mouse's tensioning mechanism is well-executed, as is typical for Logitech mice, and the main clicks are 50 million clicks classified as Omron switches. The primary buttons are moderately textured with a shallow groove, making them neither uncomfortable nor joyful to press.
Compared to the G305, this center click seems more substantial, and its crispness and responsiveness rank among the finest I've experienced. The scroll wheel's narrower width results in a somewhat jabber feeling under the press, although this is by no means a deal breaker. Moreover, there is nothing unusual about the position of the scroll wheel in relation to the other buttons.
Buttons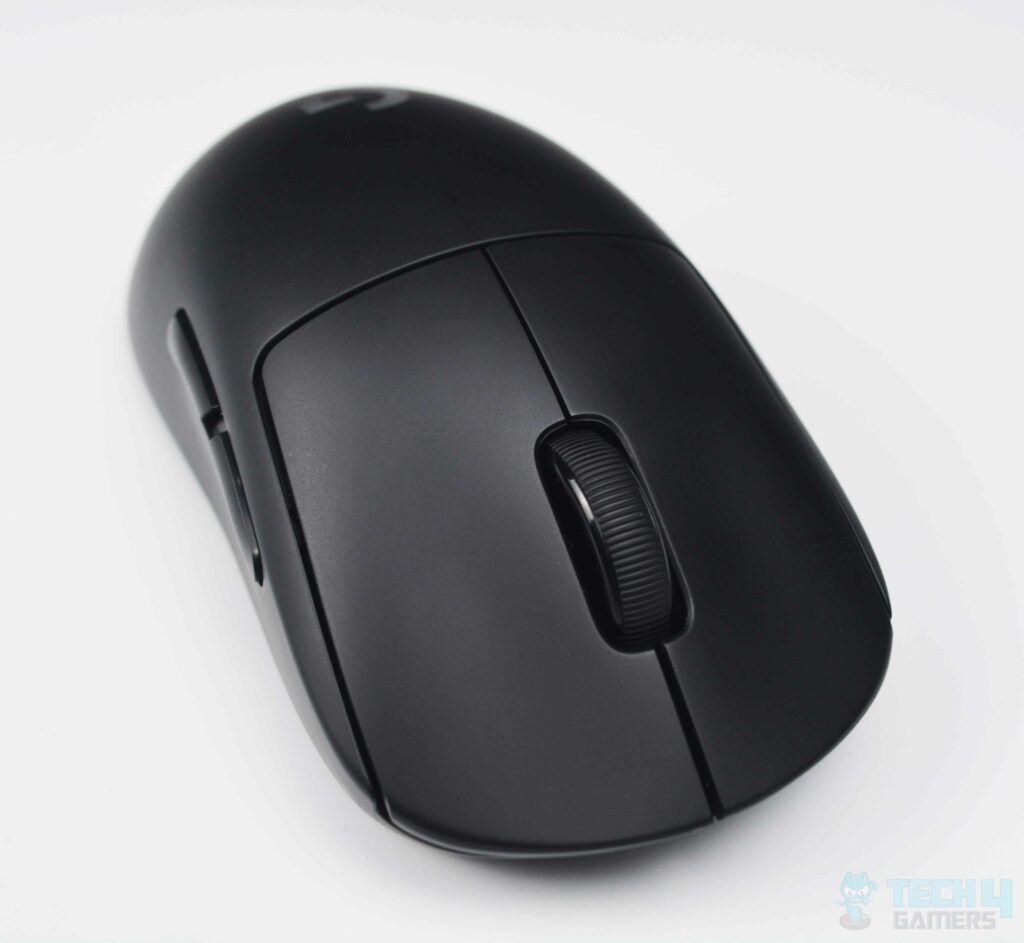 The primary left and right mouse buttons feel solid, and the actuation force is exactly ideal. Henceforth, you won't make any unintentional clicks, but you also won't have to press too hard. There are a 10ms click lag while using wireless, which isn't noticeable to me. The movement of the scroll wheel, while forceful, is also quite smooth. Moreover, the mouse wheel has well-spaced clicks that are easy to feel, so I never accidentally chose a weapon I didn't want and never felt like I had to spin it too forcefully.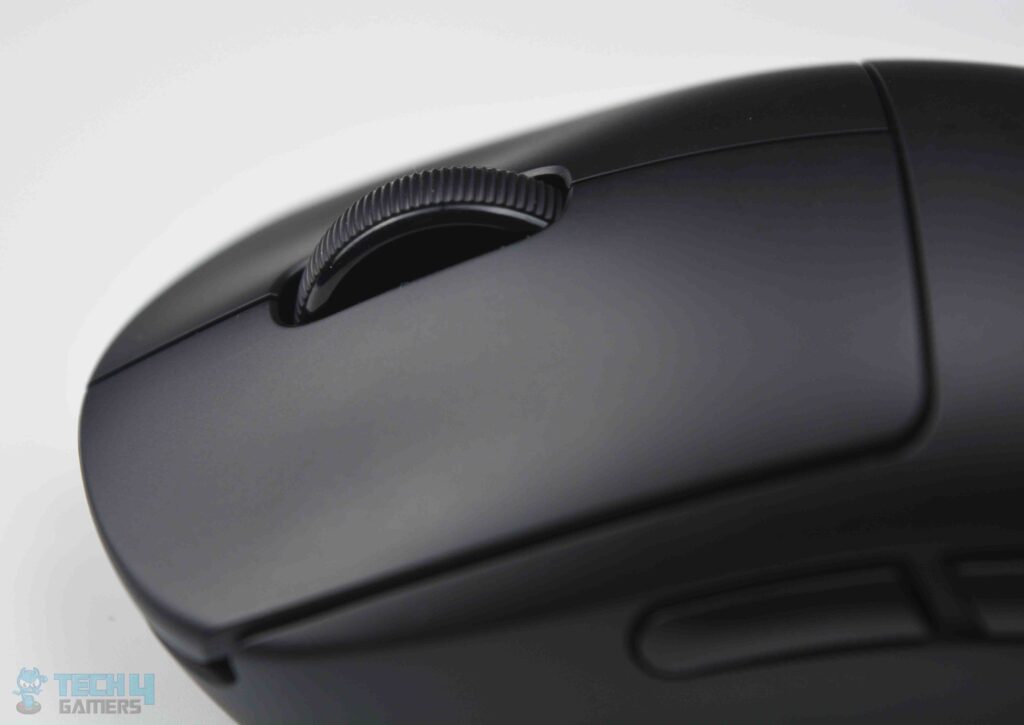 Nevertheless, unlike some other Logitech mice, it cannot be unlocked for unlimited scrolling. Furthermore, the left and right click buttons are compact and satisfying, with a softer landing position and quieter actuation compared to, say, the Razer Viper. Nonetheless, they were never muddled; rather, everything is crisp and clear. I never got tired of throwing this mouse in a Valorant range exercise because of its lightweight and the mobility it offered me.
Moreover, the placement of the side buttons is ideal for quick actions, although the top button seems a little clumsy at first. It's located a little more forward than the one on the Viper V2 Pro I was using before, but after my muscle memory caught up, reloading was a breeze again. Moreover, the left-side controls for going back and forth work great, but I seldom use the buttons on the right side and so I just left them empty.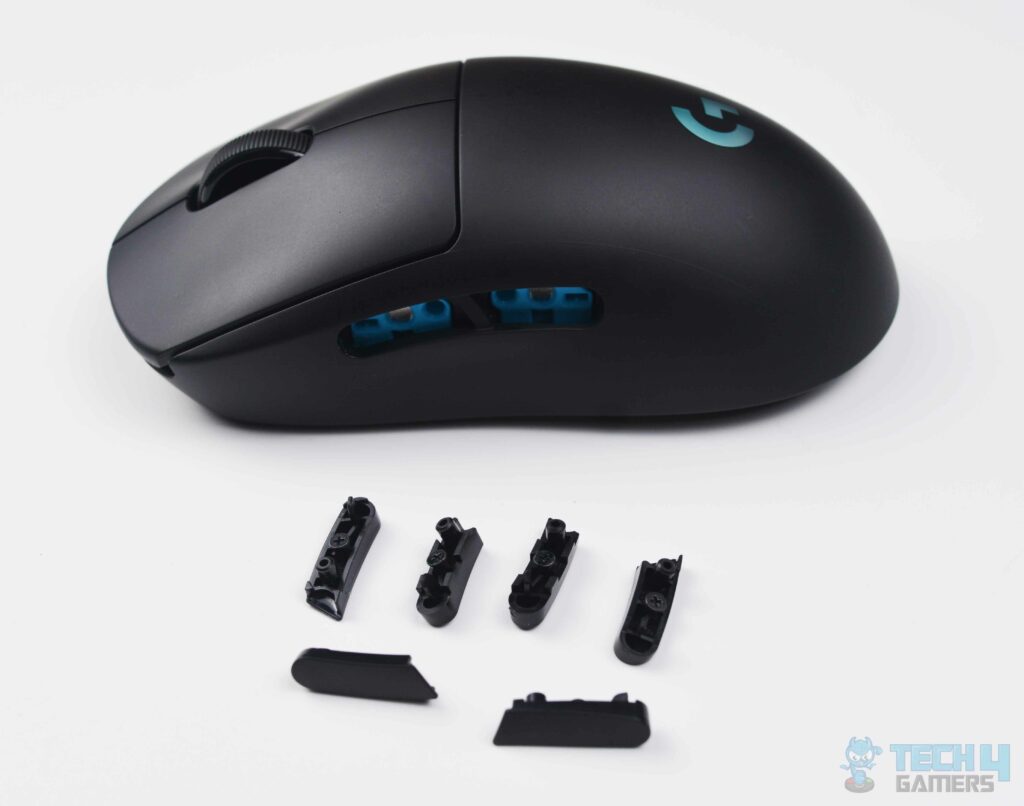 Since the mouse's placeholders are completely flush, my fingertips on the opposite side of the mouse have never been able to feel them. Consequently, the mouse's design allows for use with either hand, and its four replaceable side buttons can be arranged in any sequence. Moreover, the side buttons are magnetically attached, making them easy to remove and replace. On the contrary, flat caps could be used in place of the buttons. Meanwhile, the Logitech G Hub app allows you to assign different functions to each side button.
Here is an audio sample for the Logitech G Pro Wireless:
The Logitech G Pro Wireless is audible, but unless you're in a really quiet room, you probably won't be disturbing anybody else.
Features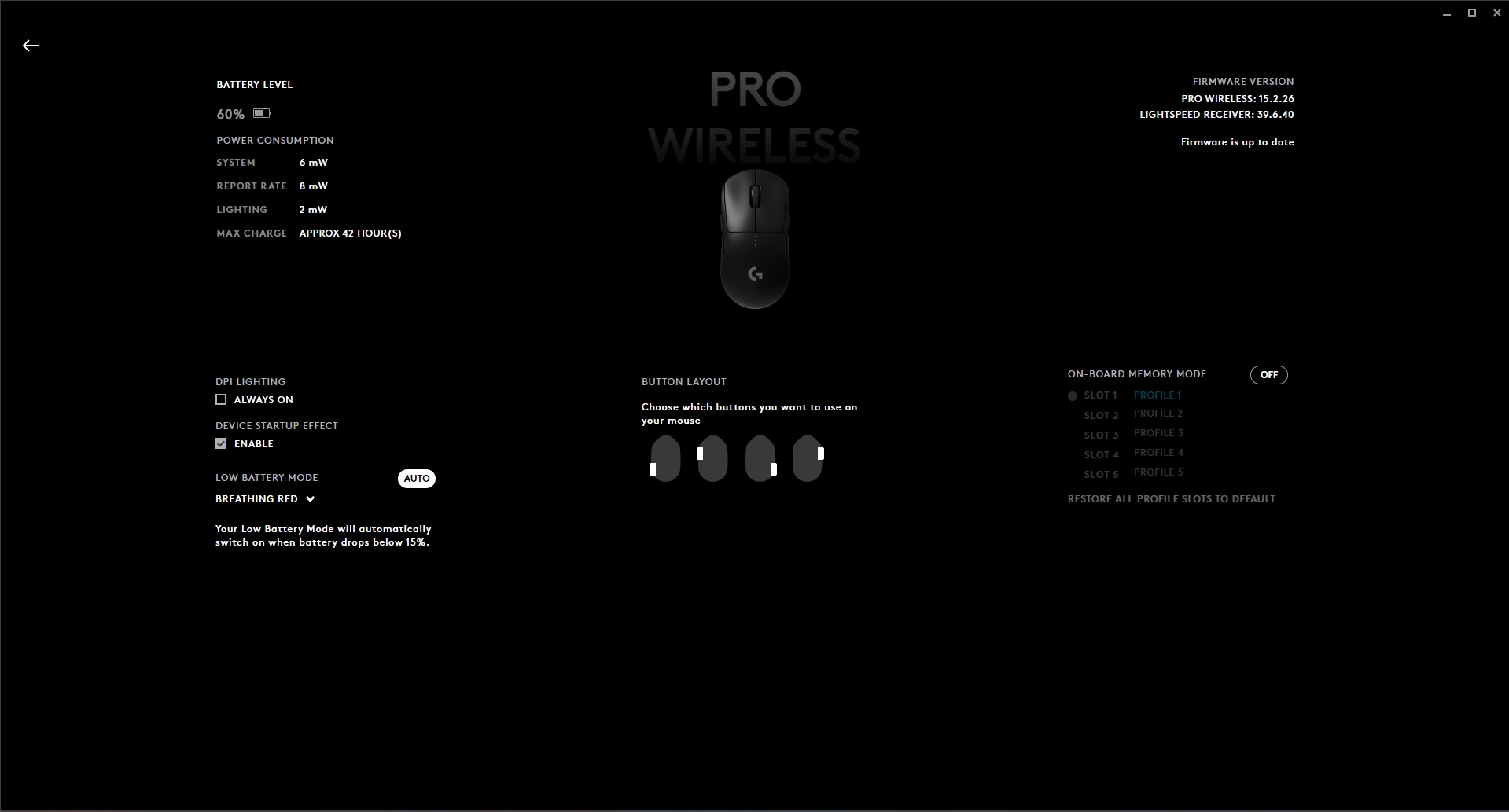 There are a few more exciting features about this mouse besides its weight that are worth discussing. Overall, the Logitech G Pro Wireless has eight programmable buttons that may be assigned to up to 15 different functions, bringing the G-Shift button layer under consideration. Notably, a G-Shift button may be programmed to act as a second set of inputs.
That's fantastic, especially considering how slim and performance-oriented this mouse is. Keeping such a robust set of features in such a compact size is especially surprising, given that I often have to give up macro commands and other controls in exchange for performance in a lightweight design.
Also Read: CORSAIR Sabre RGB Pro Wireless Gaming Mouse Review
Wireless Connectivity
Switching to a wireless mouse is a major improvement over the Glorious Model D Minus, which is still a great gaming mouse if you're searching for a wired alternative. How come I waited so long? Perhaps I just didn't believe that a wireless connection could be as stable and fast as a wired one. While this may still be the case with some Bluetooth connections, the G Pro has zero lag time between button presses and input with a USB receiver. Notably, Logitech's Lightspeed wireless technology is the reason behind it.
The wireless range of the Logitech G Pro is decent. Included in the package is a USB receiver that may be used with either the cable or an adapter. Fortunately, this moves the receiver closer to the mouse, increasing its connectivity. To save power, it turns off automatically after five minutes. Having said that, the mouse comes with a six-foot cable and a USB-A receiver that may be stored in the mouse's bottom compartment.
To give an illustration, the Logitech G Pro Wireless has an acceptable cable. On the other hand, the rubber base is sticky and makes it difficult to move around on your desk. On the plus side, you may utilize the cable to increase the range between the mouse and the receiver, ensuring the shortest possible distance between the two. Thankfully, a 1ms report time is possible thanks to this closer proximity connection.
Moreover, I've had no issues with connectivity or latency since placing the cable and dongle directly above my mousepad. The nicest aspect is that cables no longer tangle and drag on my desk. It's unlikely that I'll ever go back to using a wired mouse now that I've decided to make the switch to wireless.
In addition, the G Pro Wireless doesn't support Bluetooth with the Lightspeed wireless dongle. Although there is a place to store the dongle at the mouse's base in case you ever need it, the inclusion of Bluetooth would be very appreciated in case you ever find yourself in a hurry and require the use of the mouse with a computer that no longer has USB-A. A gaming mouse makes this less of an issue, but it's still worth mentioning.
RGB Lightning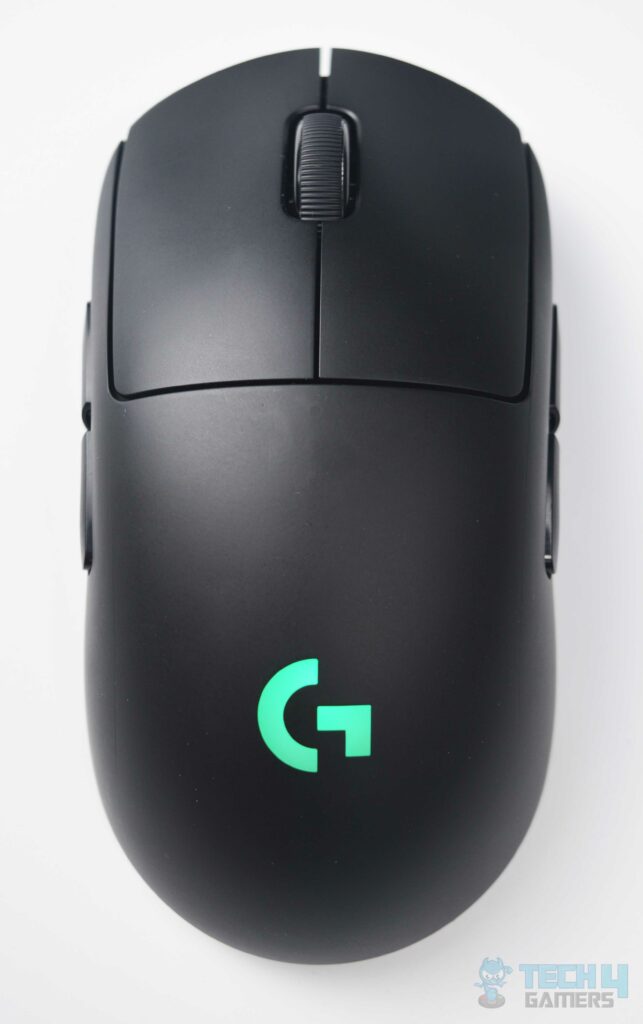 Like with every modern mouse, RGB lighting is included. The mouse's logo may be customized to whatever color you choose, and a trio of lights located just above it shows you the current DPI setting. I only used one DPI. Therefore, I never saw any difference between the lowest and highest settings while using it. You have the option of leaving the DPI lights on at all times or having them flash momentarily whenever you make a DPI adjustment. Given that a more extensive RGB solution would use more battery life, I'm OK with the mouse's somewhat restrained implementation of RGB, which only consists of a single lighted G symbol.
Battery Life
The convenience of the provided wire for charging the mouse is only one of its many features. The USB connection is supported on both ends, so you can use the mouse even as the battery charges. There are three Lights on top of the mouse that indicates battery life and the need for a recharge. The battery life is also really good, so that's a plus. In my testing, I got results that seemed to be in line with Logitech's claims, which are somewhere between 45 hours having RGB on and 60 hours without.
Even after a week of everyday work, along with a few hours of gaming sessions in the evenings, the G Pro Wireless's battery warning light finally came on by Saturday. The mouse only needed one charge, and I used it for a whole week before it needed another one. On the downside, it's a little annoying to have a cable nearby, but in the long run, I'd simply keep it on top of my tower and connect the mouse to that when needed. Nonetheless, I was able to keep going till the following day when the blinking RGB indicated a power down was close.
Yet, even at this low battery level, I never once had any stuttering. The unique selling point of this mouse, and one of the reasons why the sensor may be worth the cost, is that it does all of this while using much less power than most of the available wireless mice. Moreover, this mouse is compatible with the Logitech Powerplay mouse pad, so you can charge it wirelessly without having to worry about running out of power.
Feet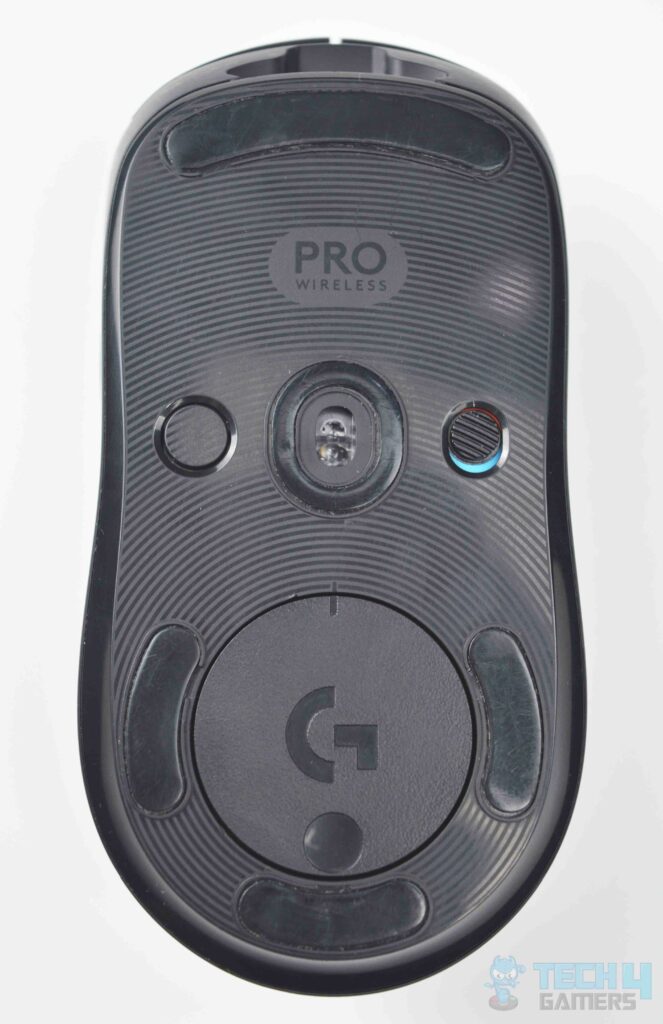 The mouse's power button, DPI switch, and USB receiver slot are all placed on its bottom. The DPI button seems like it could be a source of dissatisfaction for some players. So, instead of convenient button placement, such as next to the mouse wheel, the DPI switch is underneath. At the media briefing, they just said that they found out that most people don't even use it, so it's just a distraction. Yet, it's apparent that certain users want this feature.
Therefore, manufacturers included it on the mouse's base. As someone who never changes their DPI, this works nicely for me. I leave it at about a 1000 DPI and never change it. When I was still using the Glorious Model D Minus, I hardly ever toggled between several DPI settings with a button on top. I've played around with this function on prior mice just because it was there to test it, but I've never found moving between profiles while playing to be useful.
So props to Logitech for removing it off the mouse entirely; I know I won't miss it. This could get frustrating for those who regularly switch between different sensitivity presets, whether for work or play. Yet, if you dedicate yourself to gaming, you won't have to worry about clicking it by accident. Moreover, the ease with which the receiver may be stored within the mouse is fantastic.
Having said that, The mouse has four feet—one wide strip in the front and three smaller ones at the bottom and I'm not sure whether it's due to its small weight, but I found the G Pro Wireless to be swifter and smoother in its performance. Moreover, The feet of the Logitech G Pro provide an excellent glide. There may be some scratching sounds on thicker mouse pads due to the thin feet. Nonetheless, the feet are rounded, so there should be less resistance while gliding. If you don't like the feet of the mouse, there are plenty of alternatives available from third-party manufacturers.
Sensor
Based on our tests, it seems that Logitech has once again implemented a faultless sensor with the HERO 25K. It tracks just as well and as precisely as the top-grade PMW3360, which means no spinning out, no acceleration, and no prediction. On the downside, the Logitech software doesn't allow you to change the LOD, so you're stuck with a short liftoff distance.
Notably, Logitech has thought of everything, including the sensor performance necessary for a competitive mouse. With a maximum resolution of 25,600 DPI, the HERO 25K sensor provides exceptionally precise tracking. Remember that the G Pro Wireless can compete with the finest, even though it offers features that are standard on most high-end gaming mice.
Furthermore, Logitech says that this new sensor uses less power than its predecessors, leading to a more compact battery and a lighter mouse, in addition to providing more than the adequate range for everybody. Consequently, the 1ms report rate is made possible by the Pro's use of the Lightspeed wireless technology, which allows it to connect to the USB dongle. Additionally, smooth cursor movement is achieved by its high maximum polling rate and pinpoint accuracy, even at high speeds.
Related: Razer Basilisk X Hyperspeed Review
Performance
During the course of a week, I used the Logitech G Pro Wireless for all of my daily work and evening gameplay. In addition to testing during regular Doom Eternal sessions, I used it in renowned FPS titles such as Valorant, CS:GO, and Apex Legends to drive the Hero sensor and its precision and tracking to its limits. If you want to learn more about our testing, you can check Our How We Test Peripherals policy details which include our procedures for evaluating and recommending various peripherals, including gaming mice.
Having said that, let's jump into the performance evaluation. Consequently, the Logitech G Pro continues to work well, both in terms of click latency and tracking accuracy. That's really astounding thinking about how old this mouse is by today's standards for mice. The first version came with a 16K sensor, but subsequent revisions have increased that to 25K, and the results are spectacular. I was able to quickly and easily flick between Valorant matches, and even the smallest of my movements were recorded and reported on.
I was wondering whether or not I would notice a difference between a wireless gaming mouse and the wired gaming mice I've used in the past. To my total disbelief, I was completely unable to distinguish between the two. The mouse's capacity to track my movements was pinpoint and precise. Perhaps no group of gamers would be able to tell the difference between this wireless mouse and a traditional wired mouse if given a chance to play with both. To clarify, it's excellent.
Moreover, the click latency of the Logitech G Pro Wireless is superb, making for an extremely responsive gaming experience. However, click latency varies somewhat depending on the receiver's connection. Nevertheless, the difference is little (at most a few milliseconds) and will be unnoticeable during gameplay.
Logitech G Hub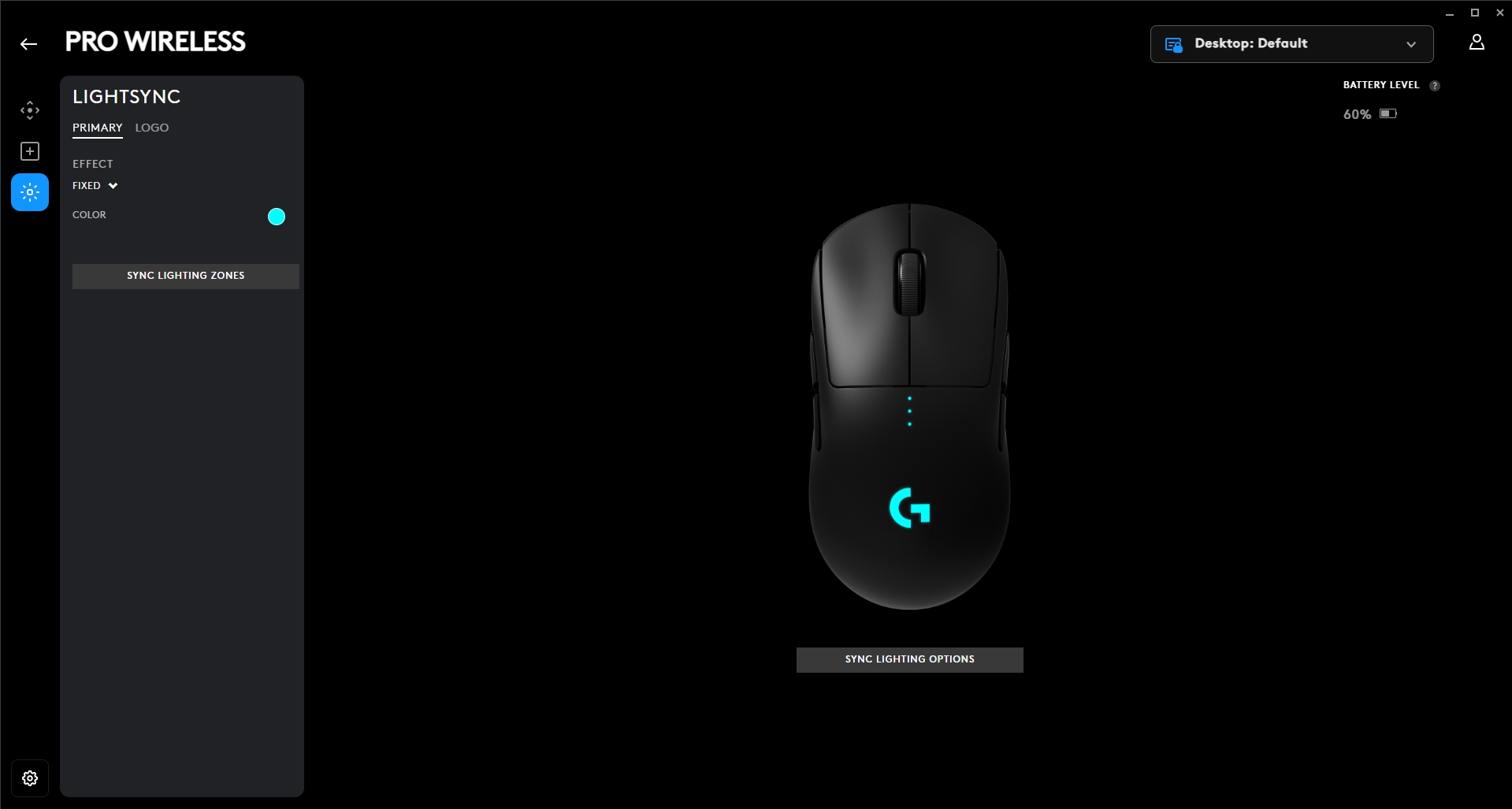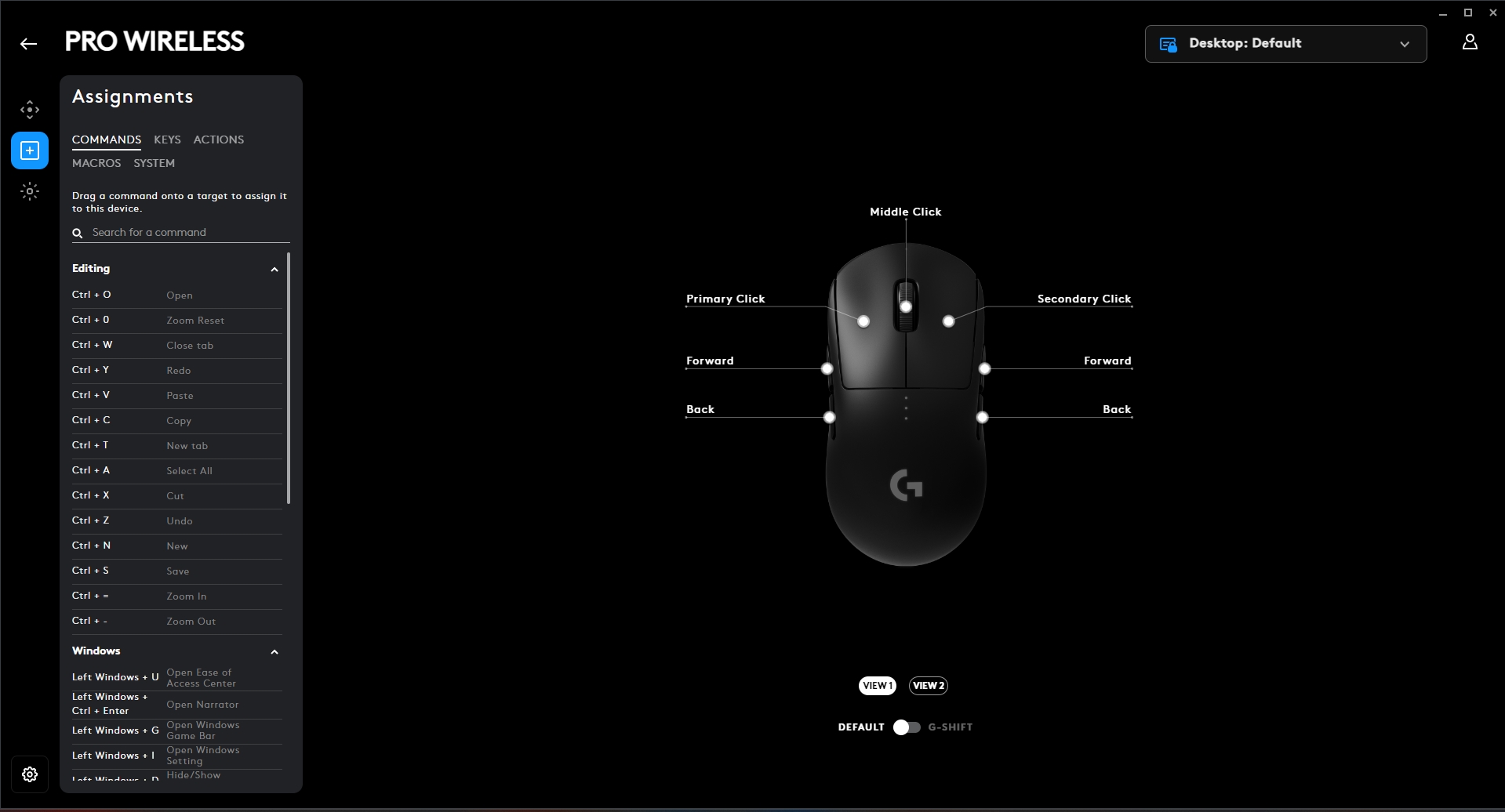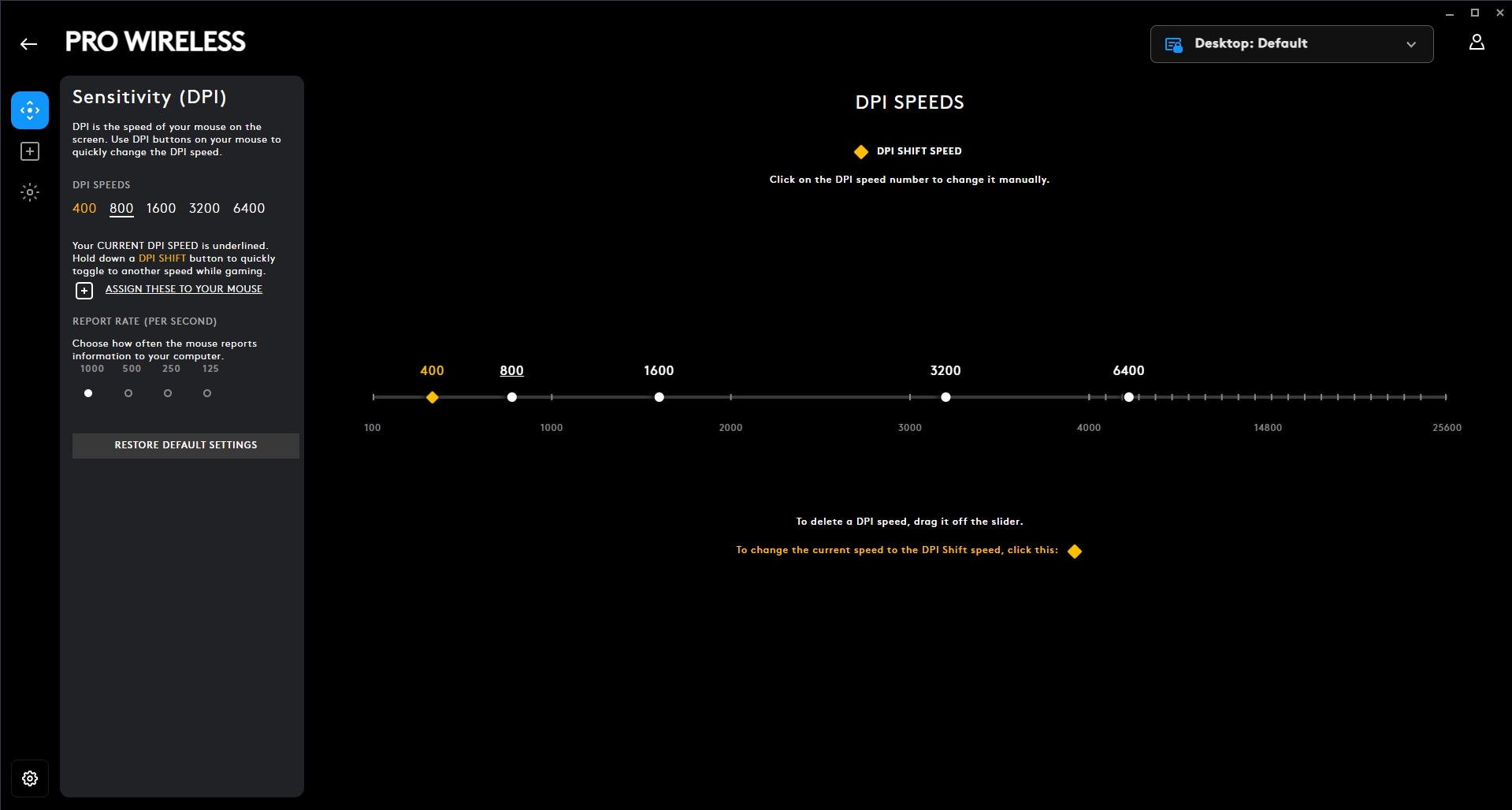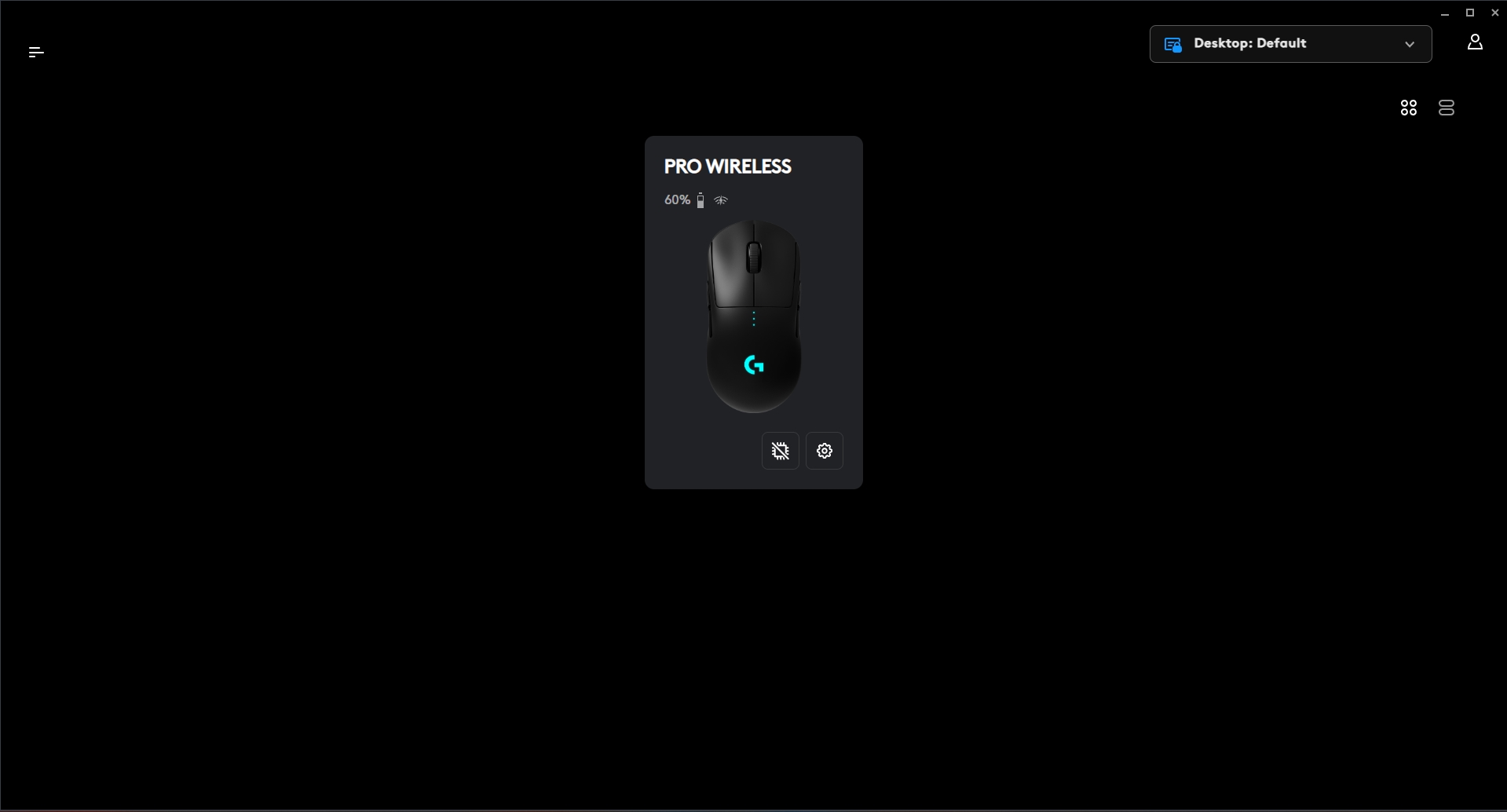 Although Logitech's Gaming Software was previously excellent, the company has improved upon it with the release of the G Hub software suite. Anybody can pick it up and start using it right away because of how intuitive, well-structured, and simple it is. You can do everything you'd expect, from adjusting the mouse's DPI in increments of 50 up to 25,600, lighting, to recording and assigning macros.
The vast majority of actions can be performed with a simple drag & drop. With the program, you may simply drag one of the DPI assignments off the line if you decide you don't want it. To reassign functions to buttons, you may also use a drag-and-drop interface. It's a breeze to use, really. Furthermore, a G-Shift button may be programmed to function similarly to the Shift key on a standard keyboard. When this button is pressed, the mouse has accessibility to other buttons.
Moreover, with the Pro Wireless's onboard memory, you may store up to five profiles, allowing you to carry the mouse with you when you remove and use it with another PC, say, during a tournament. I programmed the mouse wheel click to activate Profile Switch, but you could use any of the buttons. Overall, it's a high-end suite with a ton of customization possibilities, yet using it is a delight because of the streamlined interface. That is to say, the Logitech G Pro Wireless's range of compatibility is quite impressive. As the accompanying software is also Mac-friendly, you can adjust the mouse's settings with relative ease regardless of whatever OS you're using.
G Pro Wireless Vs Competitors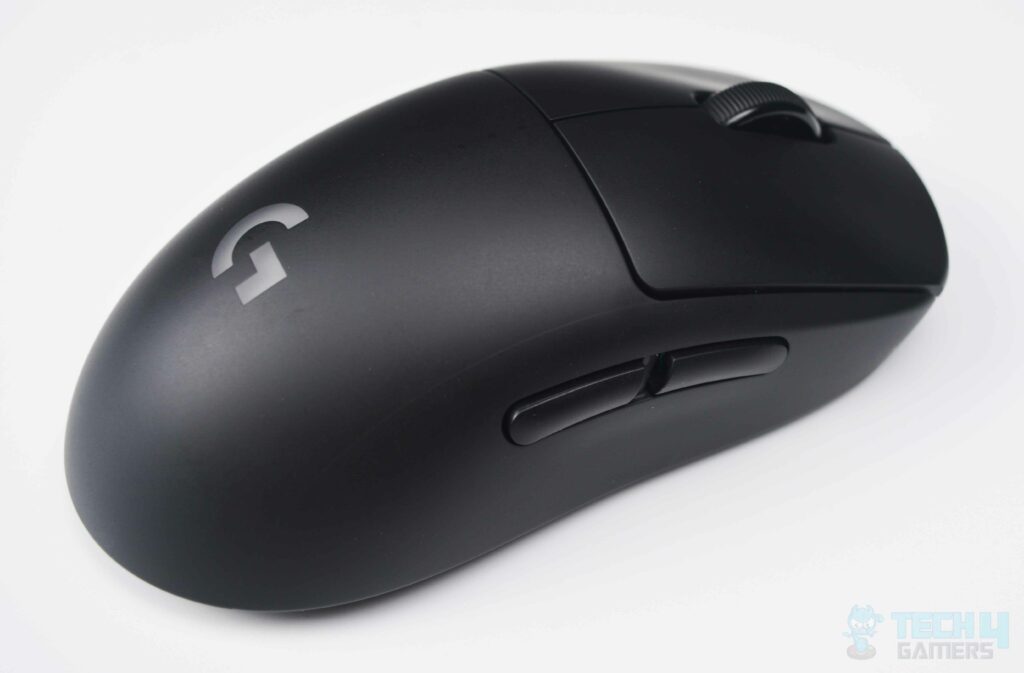 Having a look at the competitors, we have the Logitech G305 Lightspeed, which is yet another excellent wireless choice for a high-performance gaming mouse. It's also ambidextrous and has a wireless report time of 1 ms, just like G Pro Wireless. But, the 12K DPI sensor and lack of right-side buttons are drawbacks. It's the same size as G Pro Wireless, but it has an adjustable DPI setting on the top and better battery life. It's a mouse for those who value simplicity over flashiness. For only $59.99, it's a steal compared to the G Pro Wireless's price tag.
On the other hand, Razer is known for producing high-quality gaming peripherals for a wide range of budgets. The Razer Basilisk Ultimate might be the best choice if you like a more sturdy mouse. It's 107g, has a ton of configurable buttons, a high-resolution sensor (20,000 DPI), and a sharper, more modern look thanks to its RGB lights. At a new standard price of about $100, it's now just slightly cheaper as compared to the G Pro wireless.
Furthermore, if you can afford it, the Razer Viper V2 is another mouse from Razer that could grab your attention. It has the same familiar performance and aesthetic as the G Pro Wireless, which was developed in collaboration with professional gamers. The Razer Focus Pro 30K Optical Sensor and the mouse's modest design, it weighs just 58 grams, provides a high resolution, and smooth tracking. The MSRP is $149.99, making this an expensive route. Yet, in exchange, you may very well own the finest mouse currently available.
I enjoy using a wired mouse, and my primary mouse is the Glorious Model D Minus. If you don't need wireless functionality and prioritize comfort, ergonomics, a size that fits well in various hand sizes, accommodates several grip types, an outstanding sensor, a honeycomb shell design, and sharp clicks, this is a great choice. It's cheaper than the G Pro Wireless at only $49.99.
Should You Buy It or Not?
The Logitech G Pro Wireless is an excellent wireless gaming mouse, particularly for fast-paced games, due to its precise tracking and comfortable design. Nonetheless, more serious gamers may like an ultralight mouse. Consequently, the Razer Viper V2 Pro, at only 58g, is noticeably swifter and offers far improved plug-in performance.
This mouse costs just $20 more than the Logitech's MSRP from different sources, albeit the G Pro Wireless is more often seen on sale at the moment. Nonetheless, if you're comfortable with your current Logitech setup, the G Pro X Superlight is worth checking out. Despite losing the right side's additional buttons, you can still have the exclusion of the excess weight (63g) while gaining equivalent performance under the hood.
On the bright side, Logitech offers a generous 2-year warranty on the G Pro Wireless. The Logitech warranty service is praiseworthy. They have always honored its warranty on the various Logitech mice that have died on me over the years due to double-click problems or the mouse wheel malfunctioning.
Final Verdict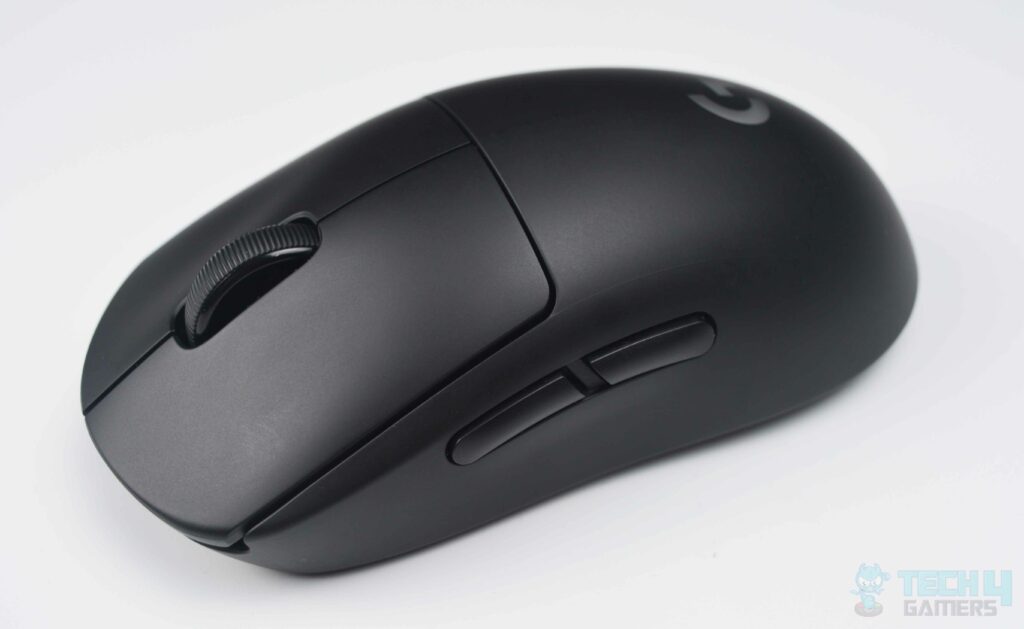 The Logitech G Pro Wireless is a great choice for both serious gamers and casual fans of PC gaming who are wanting to switch their mouse and update their current setup. Notably, the input of more than 50 professional gamers can be seen across every aspect of its design. It's easy to grip, the buttons are fully programmable, and the sensor can reach up to about 25,600 DPI.
With a 1ms report rate, you won't even feel any difference between using a wired and a wireless mouse; the only difference will be the absence of cable drag. I don't have to give much thought to my mouse hand when using the G Pro Wireless; it automatically performs what it's designed to do. This fact alone makes it a worthwhile purchase even now, three years later.
There really isn't anything to dislike about this mouse since it is very accurate, very comfortable, highly customizable, and has insanely long battery life. Even if it's one of the lightest mice on the market, I don't think it's worth $150. I get that it's a high-end product, but that's simply too much for a wireless mouse, especially from the Logitech.
While I believe the research and development on the sensor justify the price, it is still difficult to justify spending so much on a mouse that only excels at the most essential functions of a gaming mouse. However, this is the ultimate ambidextrous wireless mouse for those who are prepared to invest top cash.
I really like this mouse, and if cost weren't an issue, I'd suggest it to a lot of others. The Logitech G Pro is the greatest wireless mouse I've evaluated, so if you have high expectations for those features or are left-handed, I highly recommend it. Instead, be patient, hunt for a good offer, and grab this mouse as soon as possible.
Conclusion
For FPS games, the Logitech G Pro Wireless is highly recommended. It features low click latency whether you're using it wirelessly or wired. Moreover, the ambidextrous design and flexible dimensions make it easy to grip and use for most people. However, those with tiny hands may find it difficult to use a fingertip grip.
Nonetheless, the Logitech G Pro Wireless is an excellent mouse for massively MMOs despite the fact that it wasn't made with MMOs in mind, considering that it has eight buttons with two side buttons on each side. However, with 15 programmable inputs, you still have plenty of flexibility. It's also not too heavy when the mouse is not connected to anything, although the cord may be a little nuisance.
In the end, I would like to give a huge shoutout to The Revive Tech for sending me this sample unit to review and share my experience with the world. Thank you for letting me put it through its paces.
Coming Next: BenQ Zowie EC2-B Review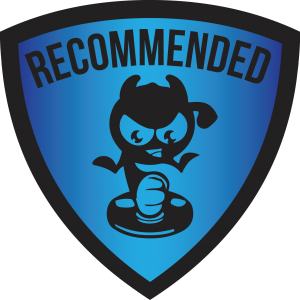 Was our article helpful? 👨‍💻
Thank you! Please share your positive feedback. 🔋
How could we improve this post? Please Help us. 😔