Same Features For Less?
Review Summary
The Logitech G305 is an excellent FPS gaming mouse. It provides a low click latency and a comfortable form that fits most hand sizes and grip styles. It has six customizable buttons and good sensor performance. Although, It is not suitable for bigger hands because of its small size. Also, it is heavy compared to many gaming mice on the marketplace, and there are no weight optimization alternatives other than customized modifications. The Logitech G305 Lightspeed is ideal for gaming and everyday use, and it is portable. Nevertheless, it needs an AA battery, while similarly priced competitors are rechargeable.
Sensor -

9/10

Build Quality -

9/10

Value -

10/10

Performance -

9/10

Wireless Connectivity -

8/10
Pros
Solid Build Quality
Low Click Latency
Affordable
Remarkable Hero Sensor
Excellent Wireless Connectivity
Adorable Design With Many Color Options
Cons
A bit Heavy
Not Rechargeable
Small in Size
No Bluetooth Connectivity
Having one of the best peripherals in the market as a gamer is preferable. That way, you can only blame yourself for poor gameplay. Jokes aside, Logitech has a solid reputation for creating high-quality, durable, and innovative computer peripherals, and Logitech G305 is no exception. Notably, Logitech offers a diverse spectrum of gaming mouse models. Each intended to fulfill the specific demands of various sorts of gamers, spanning from the merely adequate to the genuinely spectacular.
The Logitech G305 falls squarely in the center of the pack. It's not ambitious enough to go into unexplored territory, but it's more than enough for PC gaming and productivity's day-to-day challenges and triumphs. If you're acquainted with the Logitech G203 mouse, you may feel deja vu when you see the G305. Logitech launched the G305 Lightspeed mouse as a wireless alternative to the G203. Both mouses are aimed toward a comparable demographic target audience and have a similar footprint.
As usual, I've compiled all of my thoughts in one place so you can get a general overview of what I think about the build quality, performance, and overall value that Logitech provides with this model. Based on my previous experience with the Logitech G203 wired mouse's stellar performance, I expect similar results with the G305. So, without further ado, Let's dive into the Logitech G305 review.
Related: GLORIOUS Model D Minus Mouse Review
---
Key Takeaways
The Logitech G305 Lightspeed wireless gaming mouse is built for serious performance with cutting-edge technology at an affordable price. Moreover, it has a remarkable 250-hour battery life and is available in various dazzling colors. It has 40g maximum acceleration with a max speed of 400 IPS. Above all, Logitech offers a 2-year warranty.
You should get the Logitech G305 if you want an outstanding sensor to achieve new heights in your gameplay, reliable wireless connectivity for long gaming sessions without disruptions, and accompanying software that offers many customizations.
The Logitech G305 is a perfect fit for those consumers who are just getting introduced to the wireless gaming mouse industry and want a mouse to start their journey, as it provides luxurious features at a low affordable price. Moreover, travelers who are looking for a mouse that can be their partner in their adventures while also fulfilling the requirements of a professional mouse while gaming.
---
Specs & Details
The Logitech G305 wireless gaming mouse has the following specifications. In addition, several specific features will require Logitech's G Hub software installation and configuration.
| | |
| --- | --- |
| Dimensions | 116.6 x 62.15 x 38.2mm (HxWxD) |
| Weight | 3.49 oz (99 g) |
| Wireless Report Rate: | 1000 Hz (1ms) |
| Wireless Technology | Lightspeed Wireless |
| PTFE Feet | 250-km range |
| Battery Life | 250 hours |
| Buttons | Mechanical Button Tensioning System |
| Sensor | HERO Sensor |
| Resolution | 200 – 12,000 DPI |
| Sensor Features | Zero smoothing/acceleration/filtering |
| Max. acceleration | 1.41 oz (40 g) |
| Max. speed | 400 IPS |
| Warranty | 2-Year Limited Hardware Warranty |
As the name indicates, Logitech's lightspeed technology is the basis for a special wireless connection. It's been quite nice with previous models from the manufacturer, so I'm hopeful for the same here. The Hero sensor is among the best you'll find anywhere, so seeing it on a mouse at this price bracket is incredible. On the contrary, the weight of the G305 is a little bit much on the heavier side. Moreover, when compared to the Logitech G Pro X Superlight. It weighs 99 grams, at least 36 grams more than the popular lightweight counterpart from the same manufacturer.
What's In the Box
The following things are included in the Logitech G305 wireless gaming mouse box:
G305 Gaming Mouse
Lighspeed USB receiver
User documentation
Duracell AA battery

Logitech Receiver Extender Cable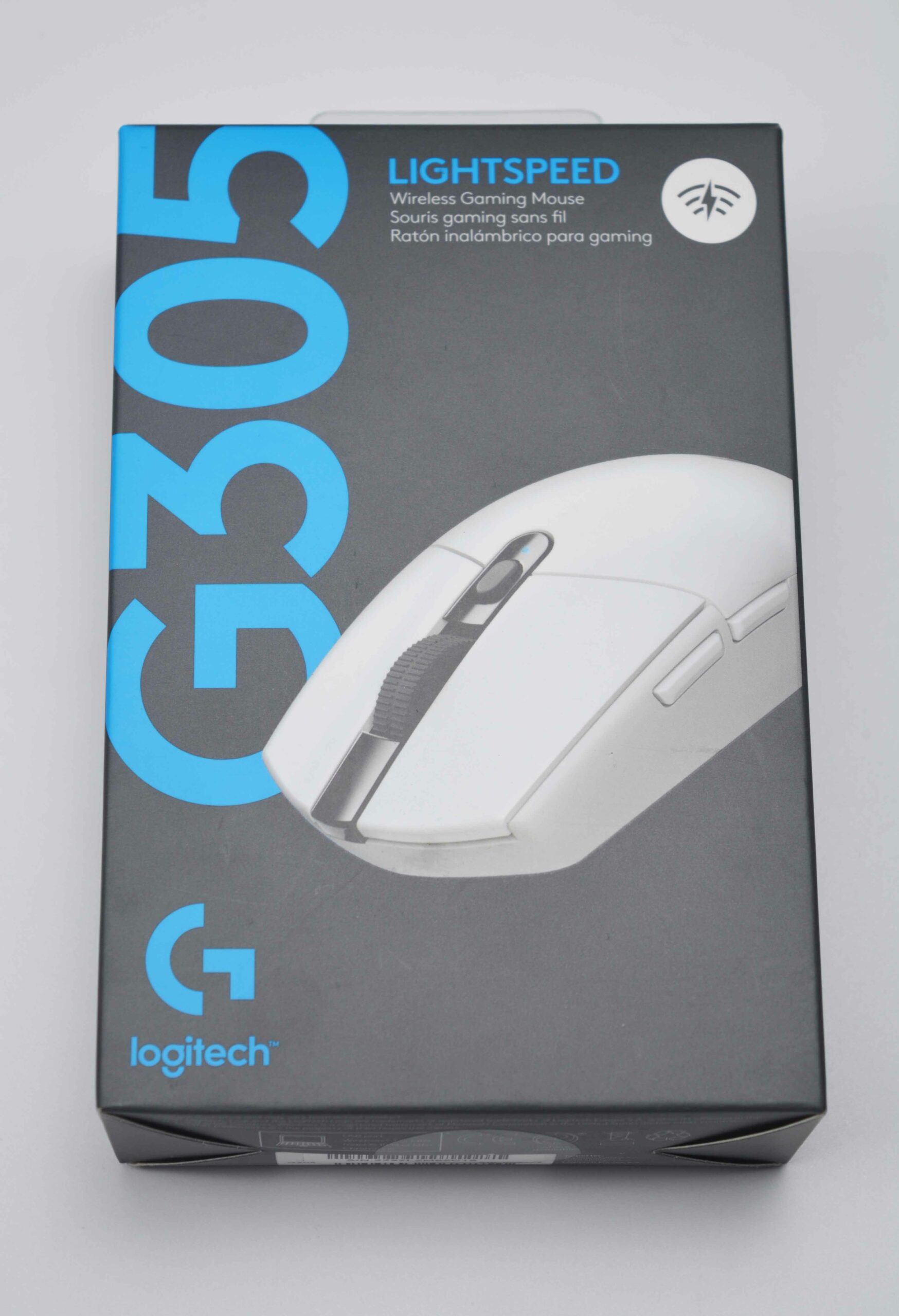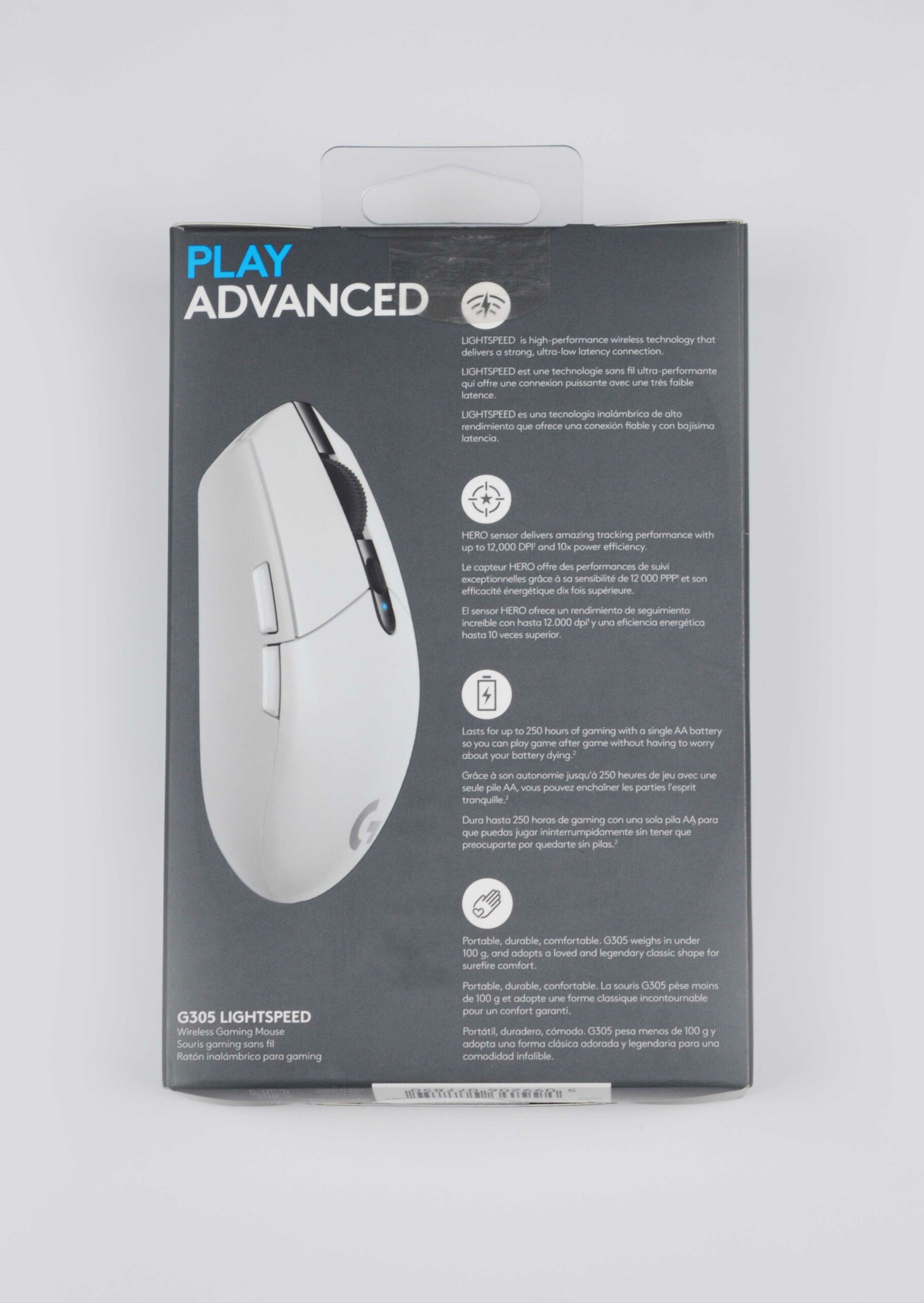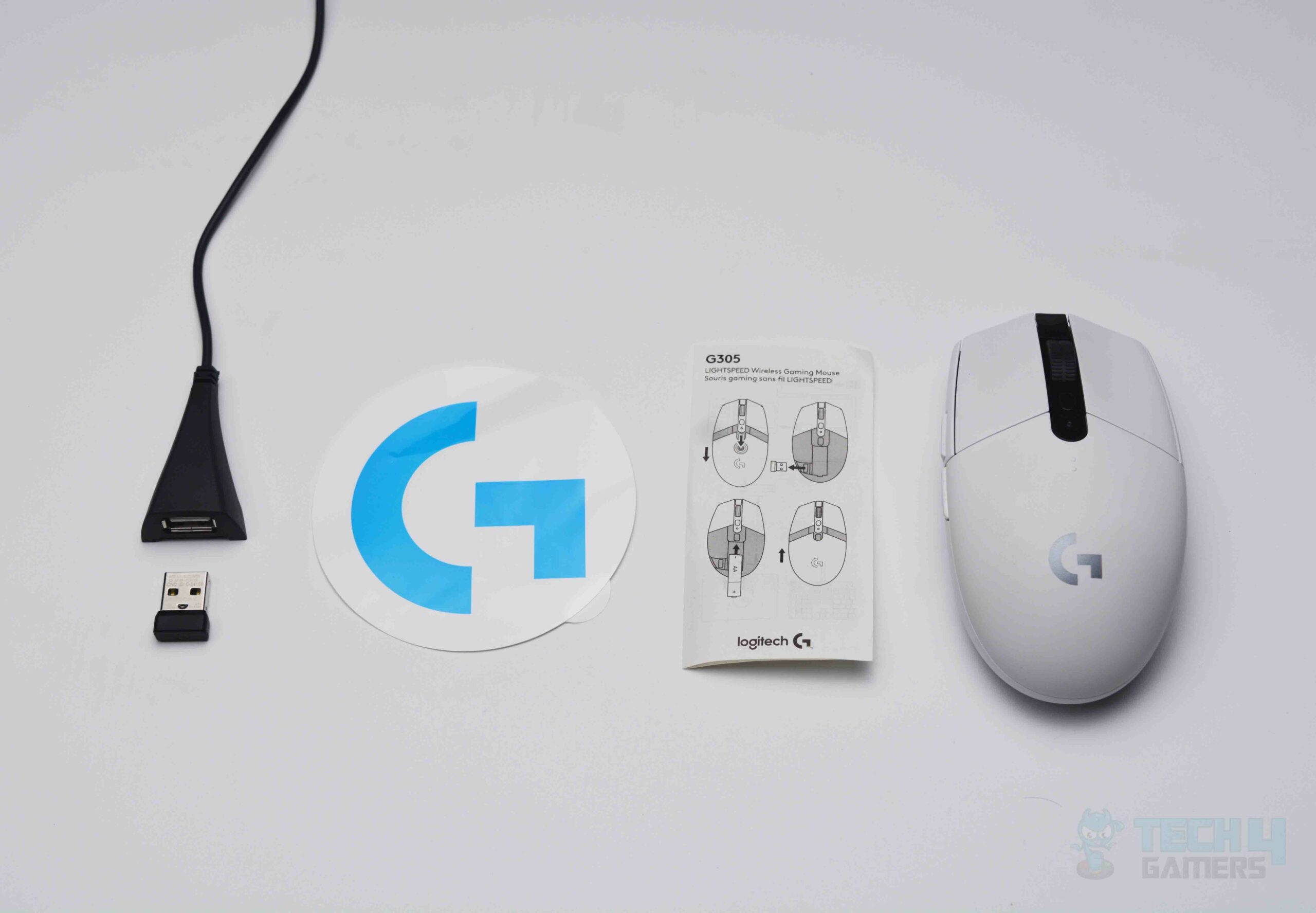 That's all you need to get started with the Logitech G305. The USB receiver is contained within the mouse's battery compartment, and the battery is either already installed or will be supplied inside a tiny enclosure within the box. The USB receiver resembles a small dongle that plugs into the USB port on your computer and enables the Logitech G305 to connect wirelessly with it. The receiver extender cable is an optional equipment that allows you to move the receiver further from your computer for improved wireless communication.
Simply plug the USB receiver into your computer directly or use the Logitech receiver extender cable and switch on the mouse to start using it. The mouse should instantly connect to the receiver and be good to use. Furthermore, a quick start guide, warranty information, and guidelines for installing and downloading Logitech's G Hub software, which is necessary to configure the mouse's settings and buttons, are included in the user documentation. Please remember that certain accessories may differ according to the region you are buying Logitech G305 from.
Design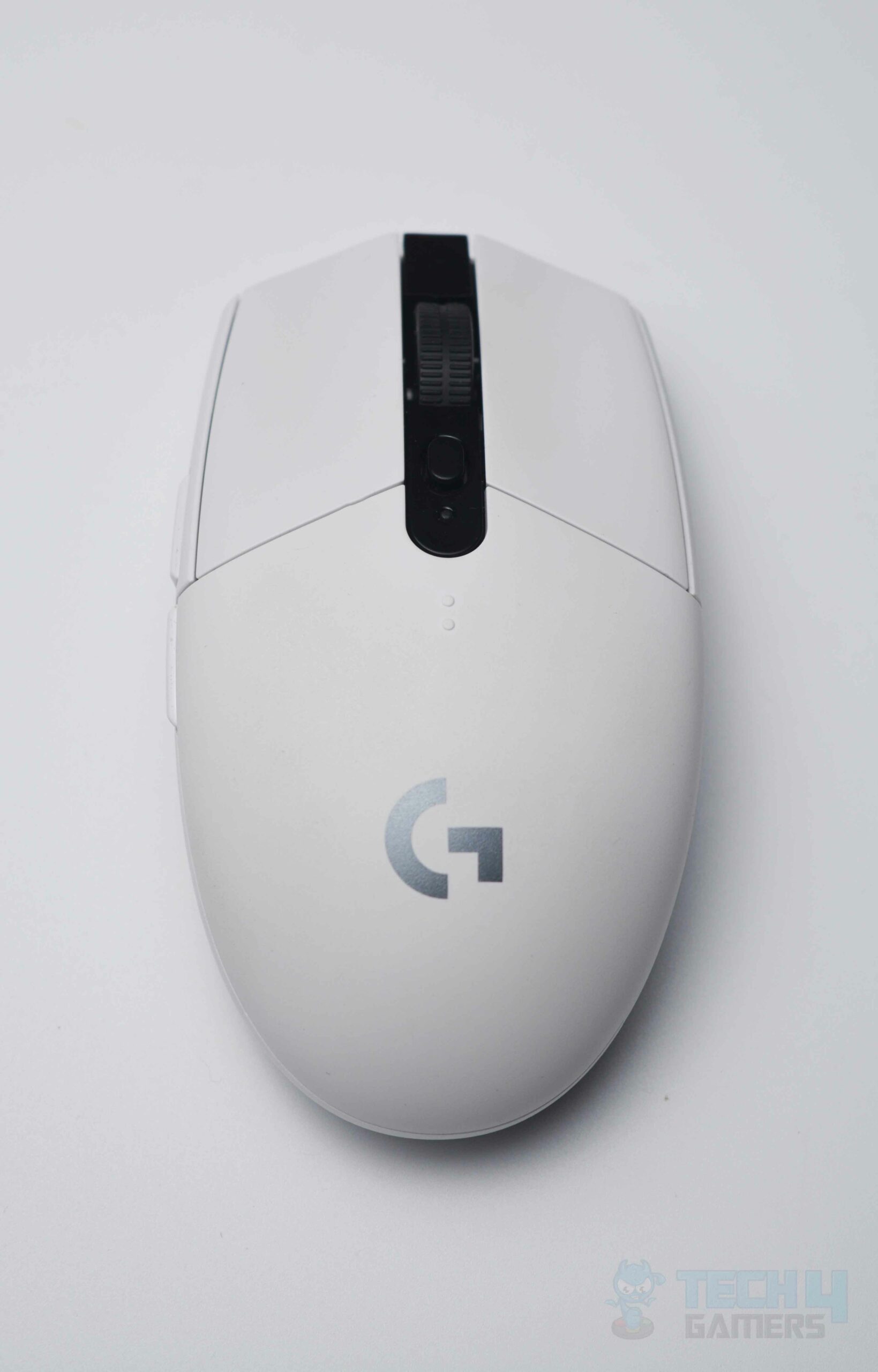 You wouldn't expect the Logitech G305 Lightspeed Wireless to be so inexpensive. Consequently, it adopts a more minimalist look, unique in the gaming mouse. It does, however, seem elegant, sturdy, and competent. Most crucially, it's wireless, which places a premium, practically, on peripherals even today. It is what distinguishes this gaming mouse from the rest of the crowd.
It accomplishes practically everything so well while maintaining a price that is not just accessible but amazingly cheap. Furthermore, numerous notable features considered signatures from the Logitech haven't been skimped on either. The G305's textured scroll wheel and responsive thumb buttons are direct inspirations from the Logitech G Pro gaming mouse.
In terms of design, the G305 is almost indistinguishable from the G Pro but for the absence of the thin lighting strip. One disadvantage of the G305's design is its lack of lighting, which has become common on a less costly Logitech mouse. Nonetheless, that feature would have likely raised the price by a minimum of $10, and it's purely aesthetic, so I can't bring myself to be concerned by it.
The design and build are almost identical except for the apparent absence of a wire and lighting. That's not necessarily negative since the G Pro is a sleek, ergonomic mouse with little wasted space. Yet, the G305 is somewhat lighter than the Pro, weighing just 99 grams compared to the Pro's 129 grams. Although appealing, it also keeps things sleek and simple. There aren't many gamer aesthetic accents here, which I appreciate since it makes it so simple and fluid.
It also incorporates an ambidextrous design that is smaller and more comfortable for palm and claw grippers. Palm grip gamers will love the nicely curved palm rest, which, although not very apparent, is rounded enough to give support. In that regard, the palm rest has a removable plate at its top that provides access to the device's battery and Ultrafast USB receiver. The Logitech "G" logo, which stands for "Gaming," is located at the front of it. In case you can't find it at first, the 2.4GHz USB dongle is stored safely inside the mouse, to the left of the battery.
The receiver vault is a great feature that we can all enjoy since it keeps it secure and protected while traveling. Notably, Logitech's gaming gear has recently become more colorful. Our review unit is white, but the G305 Lightspeed is also available in black, blue, mint, lilac, and KDA. So, if you're bored with the existing color scheme of your gaming setup, you can spice things up a little with these unique colors.
Logitech has a far wider variety of alternatives than other gaming mouse manufacturers. Yet, the G305 Lightspeed is less flamboyant than the vast majority of gaming mice since it does not have RGB lighting. However, underneath the scroll wheel is an LED that changes colors when you use the dedicated DPI button for cycling through the four DPI levels.
Comfort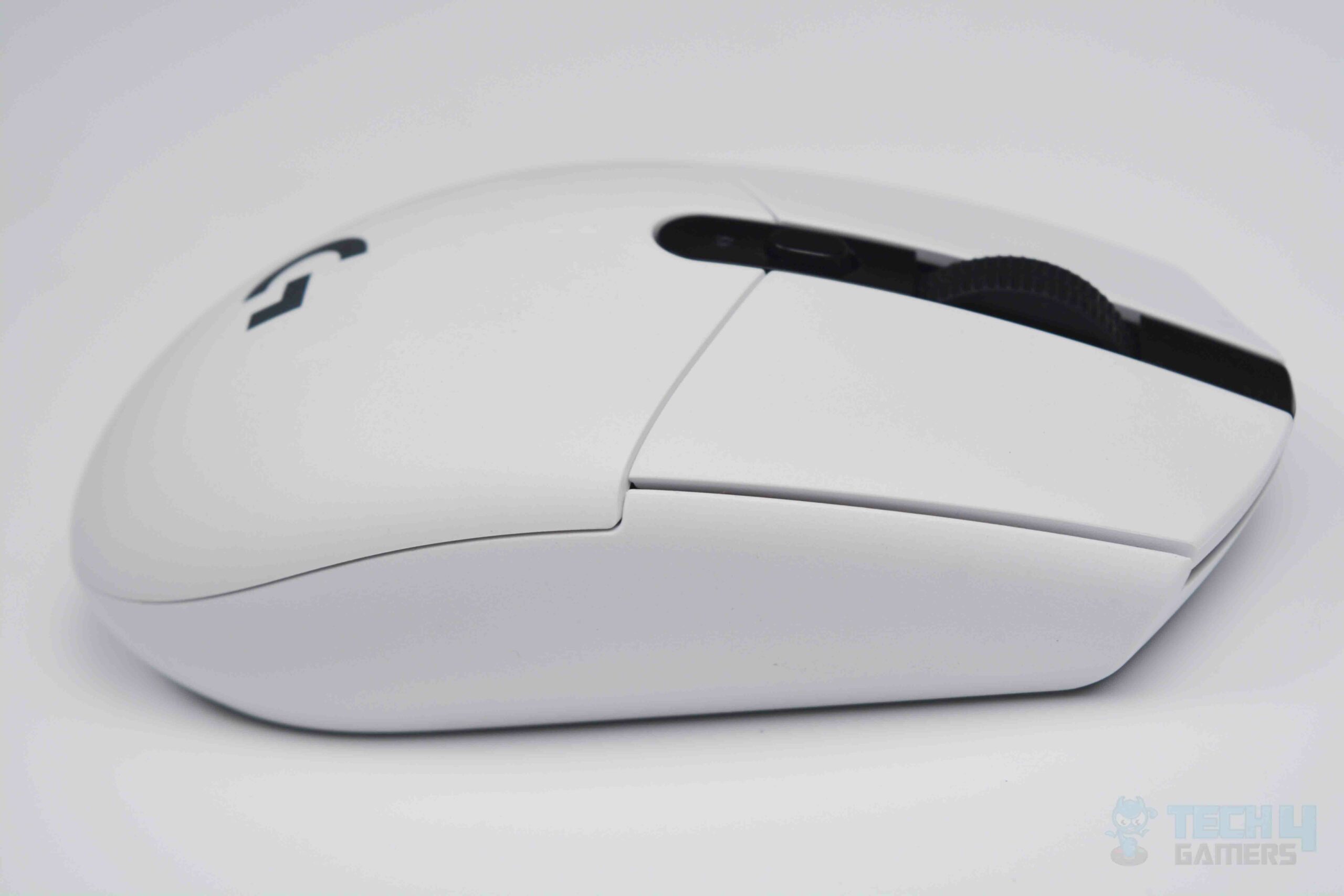 Despite being wireless, the Logitech G305 Lightspeed seems slightly heavy to me, weighing 99g (3.49 ounces). Moreover, the Logitech G305 Lightspeed is smaller than other gaming wireless mice on the market, measuring 116.6 x 62.15 x 38.2mm (HxWxD). The smaller height may be especially problematic to those with more extensive hands or those who prefer mouses with prominent humps for palm grips.
My immense fingers couldn't find their place on the mouse, and using this mouse was a hassle. Henceforth, adjusting to this mouse indeed took me a few weeks. Due to its ambidextrous design, it works for the vast majority of grips, but it isn't the most ergonomic mouse you'll come across. It's a generalist mouse, which some people appreciate, and many professional gamers prefer a smaller mouse that doesn't strain too hard to suit your hand.
Because of its flat and low design, the G305 is believed to be better for fingertip and claw grips than a firm palm grip. Furthermore, the chassis of the G305 Lightspeed is durable and sleek, with a polished finish and a matte feel. The coating did not compromise my grip, even after many hours of play. The shell is well-made and strong enough to dump it inside a laptop bag without fear of it breaking.
The coating feels pleasant to the touch. While reflecting light, the G305 seems nearly dazzling. In the meanwhile, it was covered with fingerprints, smears, and stains. Moreover, the scroll wheel is tactile and responsive, with rubber grips that make it simple to maneuver. Henceforth, the scroll wheel is wonderful, with a well-defined stepping mechanism on the scroll and a ridged, somewhat sticky rubber surface.
The scroll wheel's center click feels rock solid, and the wheel itself is fixed in place with no left or right motion. The left and right primary buttons, a DPI switch button beneath the scroll wheel, the scroll wheel itself, and two side buttons are all programmable on Logitech's wireless mouse. The sides of the mouse are clear of any grip and fairly flat, yet the mouse is so light and well-shaped that picking it up is simple.
A Good Read: CORSAIR HS60 Pro Surround Gaming Headset
Gaming Performance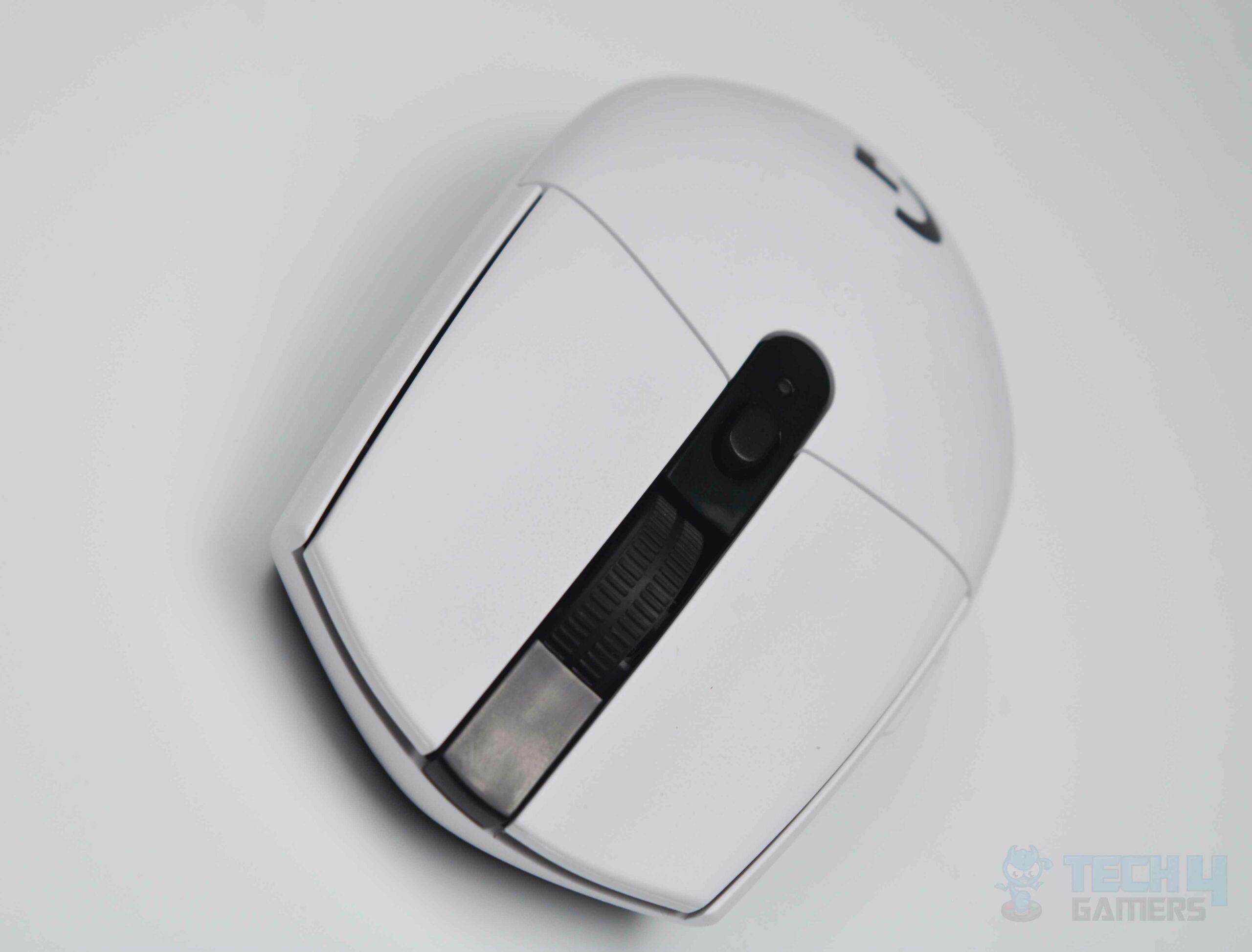 As someone who mainly plays FPS games such as Valorant, Warzone 2, Overwatch 2, and many others, I was looking for a gaming mouse that is so well-made that it may help me improve as a gamer. Maybe the G305 Lightspeed's use of Logitech's proprietary Hero sensor can help me get there. Consequently, the sensor is capable of up to 12,000 DPI sensitivity. Furthermore, it has a top speed of over 400 IPS and can withstand accelerations of up to 40G.
Therefore, the Logitech G305 Lightspeed feels precise with the Hero sensor. I tested it with numerous mousepads. Surprisingly, the Logitech G305 performed well in all of the conditions. This is something you will not find in an inexpensive gaming mouse. Most Importantly, this increases the flexibility and portability of the G305 Lightspeed.
I enjoyed having the ability to aim and move quickly in FPS games, which the G305 Lightspeed accomplished brilliantly. The G305 Lightspeed's high DPI will be immediately apparent to anybody who hasn't used a high-DPI mouse before. The DPI button to the south of the scroll wheel, which gave me access to four different DPI settings, immediately became my favorite.
Thanks to its location to the south of the scroll wheel, the DPI toggle rarely interrupts my gameplay. I could switch between a low DPI level for work and a high DPI setting for how I prefer to play Valorant. Moreover, setting a low DPI for some different games and a high DPI for others simplifies things considerably.
Moreover, I am a high-sensitivity player. I was pretty pleased with the Hero sensor as it could accurately pinpoint my swifty mouse movements. The G305 Lightspeed's remarkable weight positioning and PTFE feet on the bottom also assist the mouse in gliding effortlessly and quickly. Furthermore, tracking was responsive and accurate regardless of my DPI setting.
The G305 Lightspeed's right and left click buttons are mechanical, giving them a satisfyingly quick response. The switches on the mouse's primary buttons are durable, with no pre or post-travel, which is convenient. They have mechanical button tensioning, which improves consistency and allows for lighter pushes. Both buttons also provide a quite pleasant feel and rapid bounce back, which I like.
Here is an audio sample for all of the mouse buttons.
Conversely, less resistance for the two side buttons would be ideal. Notwithstanding, the side buttons are smaller than the other mice, but with a little grip adjustment, most individuals should be able to reach them. Furthermore, this mouse offers 10 million clicks, ideal for MOBAs such as DOTA 2, where you click often and aggressively.
Another considerate inclusion is a Logitech receiver extender cable that extends the 2.4 GHz USB Type-A Ultrafast dongle signals to provide a lag-free experience. I no longer worry about my wireless mouse not functioning or dropping a signal since the dongle is always nearby. Fortunately, I had no lag or dropouts over my few weeks of using the G305 Lightspeed. It is a wireless mouse with low enough latency to be indistinguishable from a wired mouse used in professional gaming and FPS titles. Notably, unlike other gaming mice in its price range, this one allowed me to quickly and accurately point in any direction on the screen.
To evaluate the performance of the Logitech G305. I tried Aimlabs, which many professional gamers use before their professional matches to warm up their hands. Unexpectedly, I managed to cross the 80k score with this mouse, which is well above the average score of 60k with other tested mice. Here is the recording.
Ultra-Long Battery Life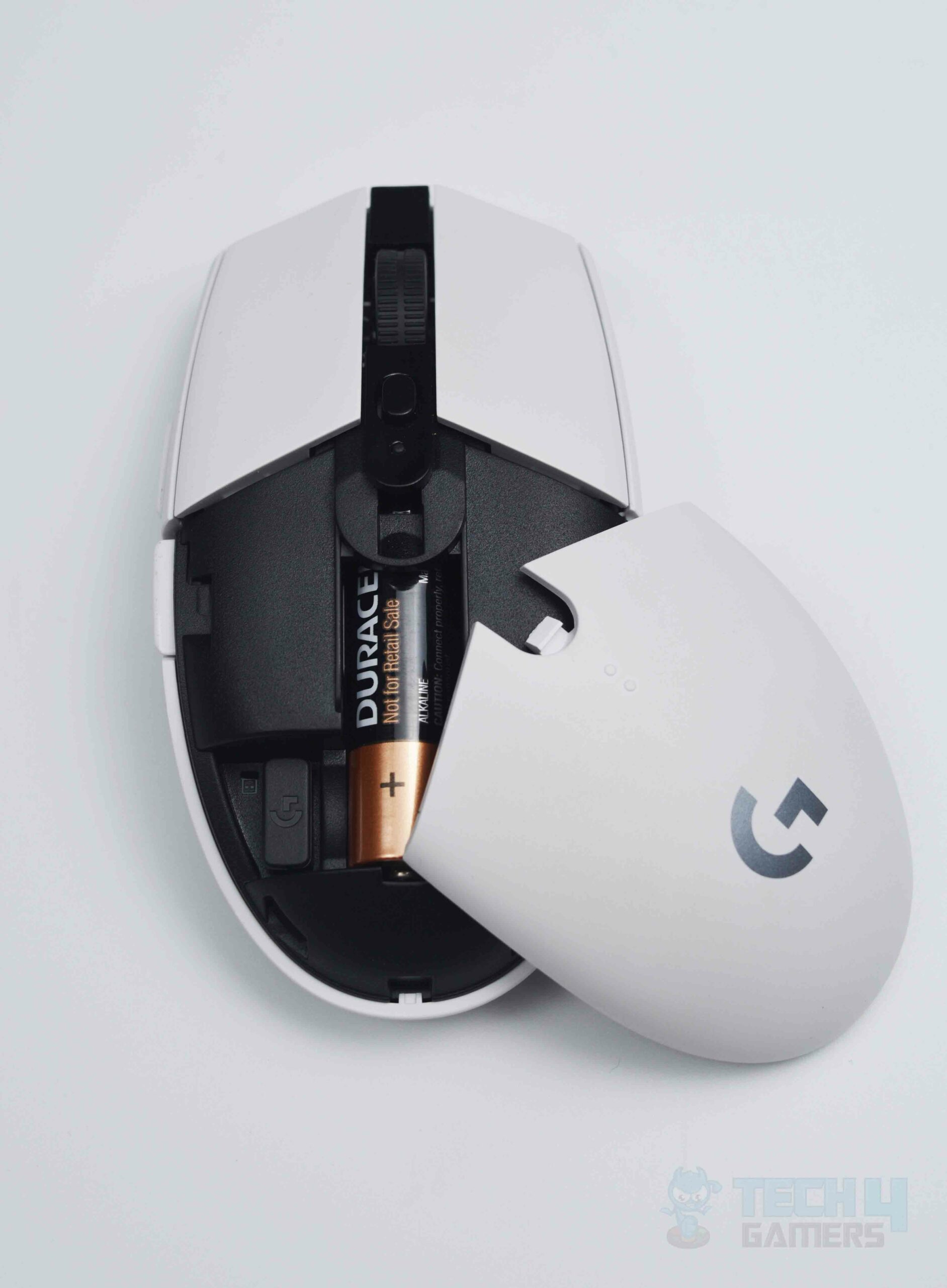 Unfortunately, the Logitech G305 Lightspeed is not rechargeable, likely contributing to the low price. Instead of a charging station, the G305 Lightspeed works on a standard AA battery, which Logitech says may last up to 250 hours. Charging capabilities, particularly through USB-C, would have been ideal, but Logitech had to reduce expenses somewhere. Battery life is another issue with a wireless mouse. However, the G305 boasts some remarkable stats in this area. On the bright side, you get 250 hours of battery life overall.
To be sure, some rechargeable wireless gaming mouses provide much less. Nevertheless, if you spend approximately four hours a day gaming, you only have about two months before you need to replace that battery. At the very least, the indicator light under the DPI cycle button will alert you when you have 15% power remaining, giving you enough time to hurry to the shop and refill it.
One battery every two months isn't a terrible investment, and the absence of an installed, rechargeable battery maintains the price and weight low. Nonetheless, rechargeable AA batteries are a viable alternative. To be safe, however, you should probably pick up some spare batteries when you get them.
The battery here is alkaline, which adds to its weight, but you can purchase a lithium alternative that could serve you even longer while still reducing the mouse's weight. You could also set the standard G305 battery into endurance mode, enabling it to survive for months. Nevertheless, if you're just using the G305 for standard work applications or web browsing, you can switch it to "endurance mode" using Logitech's software, and the mouse can purportedly function for nine months on a fully charged battery with only an 8ms response time.
Consequently, that's a useful feature for anybody who wants a laptop mouse on the go since it can still provide precise gaming performance when necessary. Moreover, the G Hub software provides a battery life estimate. But, as nice as it sounds on paper, endurance mode appears to reduce the polling rate to a minimum of 125hz, which can be quite low for a gamer. Surprisingly, despite their similarities, the two modes seem distinct. As soon as I switch to Endurance mode, the cursor starts to lag behind my inputs. However, in Performance mode, it seems much closer to genuine 1-to-1 tracking.
Using a battery may seem outdated, but it also ensures that you never have to connect anything to the mouse. Withstanding, that might be a handy compromise if you're always on the go. As I have previously stated, all the weight came from the battery. That 99 grams include the weight of the AA battery needed to power the mouse, making the total package substantially heavier compared to the absence of the battery.
This is a scenario in which you must give something in order to obtain something in return. If the weight of the mouse is a deal breaker for you, you may simply replace the factory-installed battery with a lighter one. If the provided AA battery's battery life is as excellent as promised, you will be losing a considerable amount of battery life for lower weight. However, a suitable lithium battery is an acceptable trade-off.
Similar: RAZER Huntsman Tournament Edition Gaming Keyboard Review
Build Quality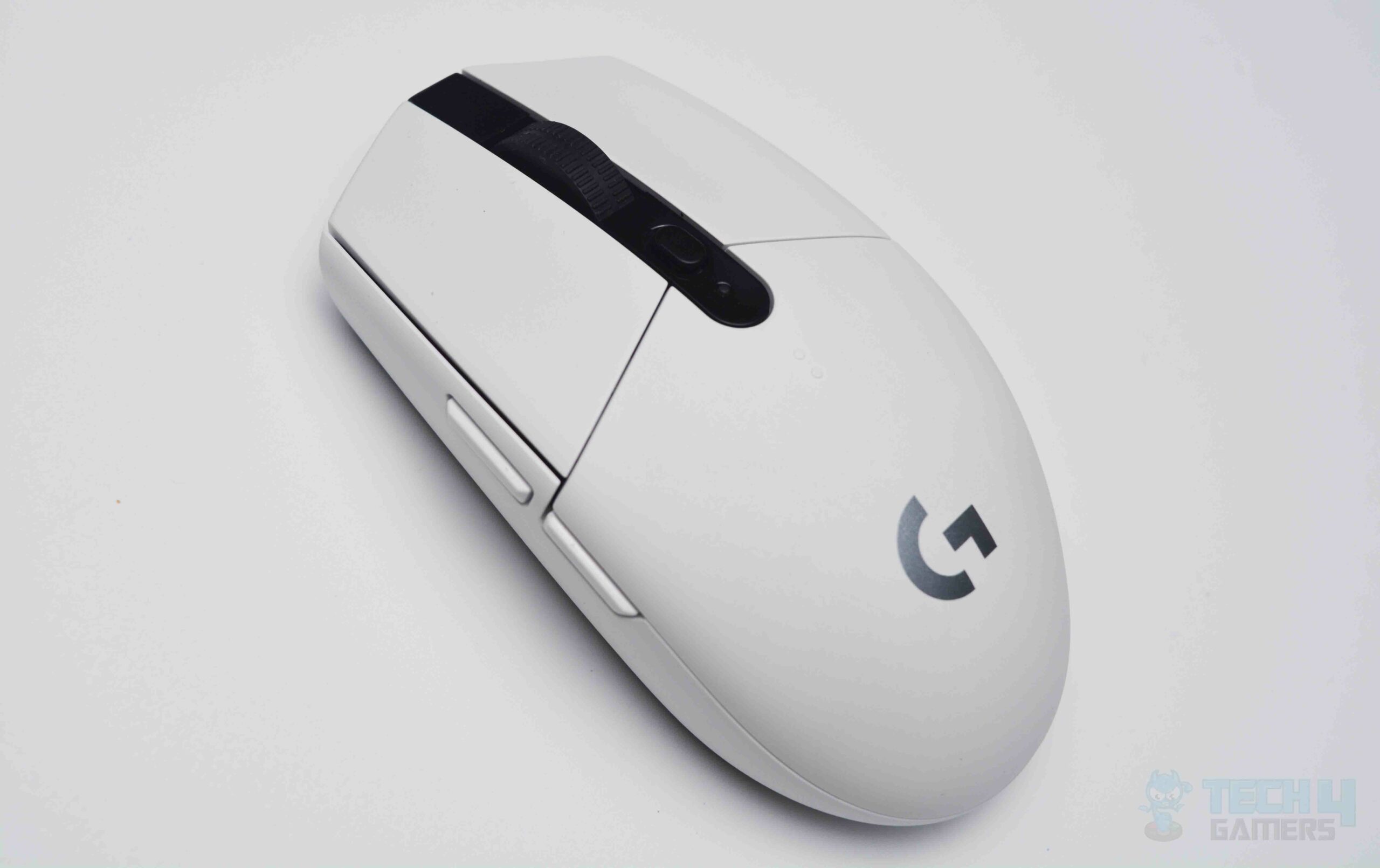 When you buy a product from a reputable company like Logitech, you don't expect to be bothered about build quality. Fortunately, the overall build quality is excellent, and the mouse feels sturdy. It's made of plastic, but it's robust and doesn't squeak or wobble in any way. The palm rest panel is more flexible than the majority of the outside surface, which makes sense, given that it is removable.
I believe we can all admit that size is essential when it pertains to the gaming mouse. So, as I previously said, this is a small gaming mouse. Moreover, I believe the shape and general design make it a little bit problematic for individuals that use the palm grip, such as myself. Since it is a situation-specific problem, I will not deduct quality points for it. In reality, if you don't use the palm grip, it's mostly unimportant.
On the other hand, the mouse's "egg" shape makes it suited for both right and left-handed users. It's a refreshing diversion from the plethora of right-handed mice in the marketplace. However, the two side buttons are ideally located for righties; in my case, they were comfortable reaching right beneath my thumb. Moreover, the side buttons are slim and properly positioned over the thumbs, with a clear distinction between the front and back.
On the downside, the side buttons are not swappable. Thus despite its ambidextrous design, this mouse is certainly intended for right-handers. Logitech's lack of a symmetrical design like the G305, which may have attracted gamers of the sinistral tendency, is unfortunate.
Meanwhile, four PTFE feet are evenly spread out underneath the mouse. They are not the largest, but given the total size of the mouse, they are adequate. The PTFE feet beneath are effective on many different mousepads. This, paired with the 99-gram weight, enables the mouse to glide and move about easily, which is especially useful during intense 1v1 duals and while doing anything detail-oriented, like picture editing. Its new optical sensor does struggle on glass, but given that this isn't a premium mouse, we'll overlook that. Moreover, a tiny patch at the bottom should help minimize resistance while moving the mouse around.
Lightspeed Wireless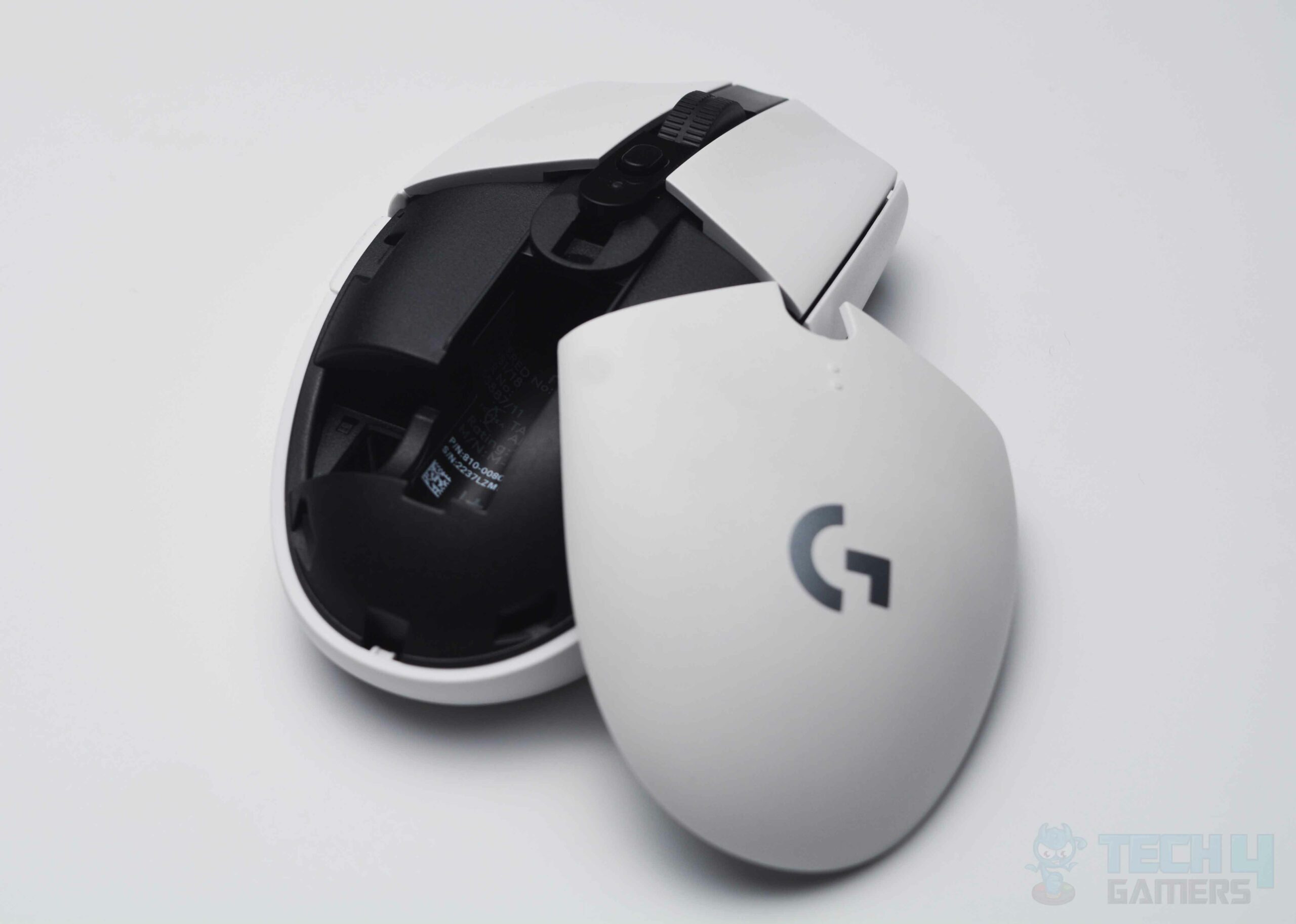 The Logitech G900 Chaos Spectrum, a wireless gaming mouse, set the standard for low latency a few years ago. The Chaos Spectrum, unexpectedly, used the same Lightspeed wireless technology that is now utilized in the Logitech G305 Lightspeed Wireless Gaming Mouse.
Logitech promises that it will only take 1 millisecond from when you press a button to when the alien vessel is blasted to shreds in your favorite galactic shooter. I couldn't exactly test it, but my hands told me that this is one fast gaming mouse for a wireless model. The Logitech G305 Lightspeed Wireless continues the tradition of excellence set by previous editions of Logitech's wireless technology.
Input lag has always been a problem with wireless mice, but the G305 feels exactly like a wired mouse regarding responsiveness. It's highly responsive, with no apparent latency, even when used farther away from your gaming computer. Surprisingly, I could receive accurate responses from as far out as 10 feet. However, I encountered minor delays while using the mouse from around 15 feet away and from another room, but in the normal scenario, no one would do it anyhow, so it barely mattered.
The absence of Bluetooth connectivity, which might have given it an even better deal, would make customers reconsider. Yet, it's difficult to complain over such minor imperfections at that price. The G305's main selling point is that it brings the same wireless capabilities as the expensive mouse to a mid-priced product that gamers and non-gamers will appreciate for its simple appearance, long battery life, and remarkable real-world performance.
On the downside, Logitech's Powerplay technology is absent from this equation. The G903 and G703, both of which came earlier than the G305, are compatible with a Powerplay mousepad that supports wireless charging. The AA battery setup clearly works well. However, it would have been good to have the possibility of Powerplay compatibility. But, it would very certainly have raised the price, undermining one of the G305's key advantages.
Related: HYPERX Cloud 2 Wireless Review
Logitech G Hub Compatibility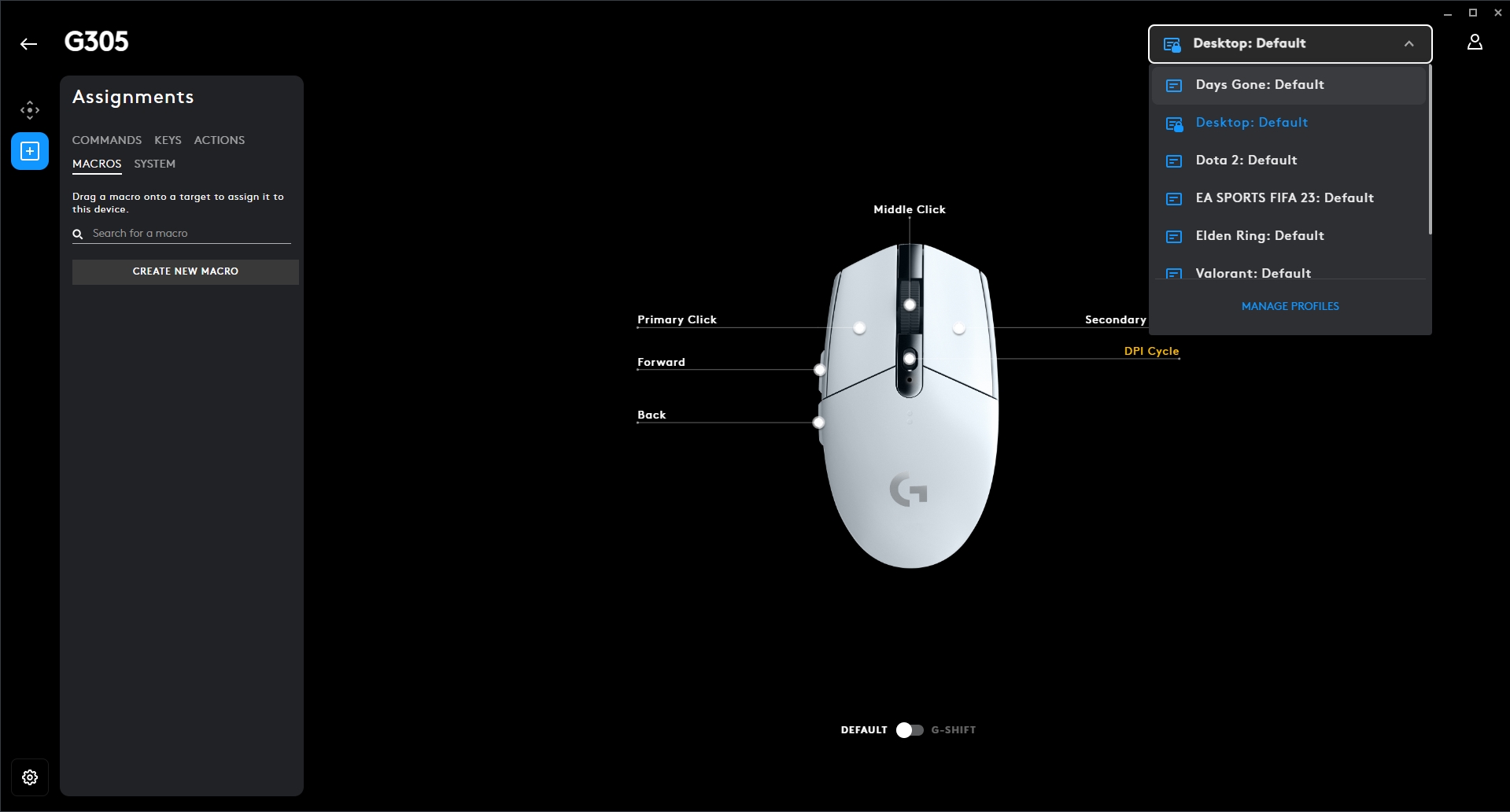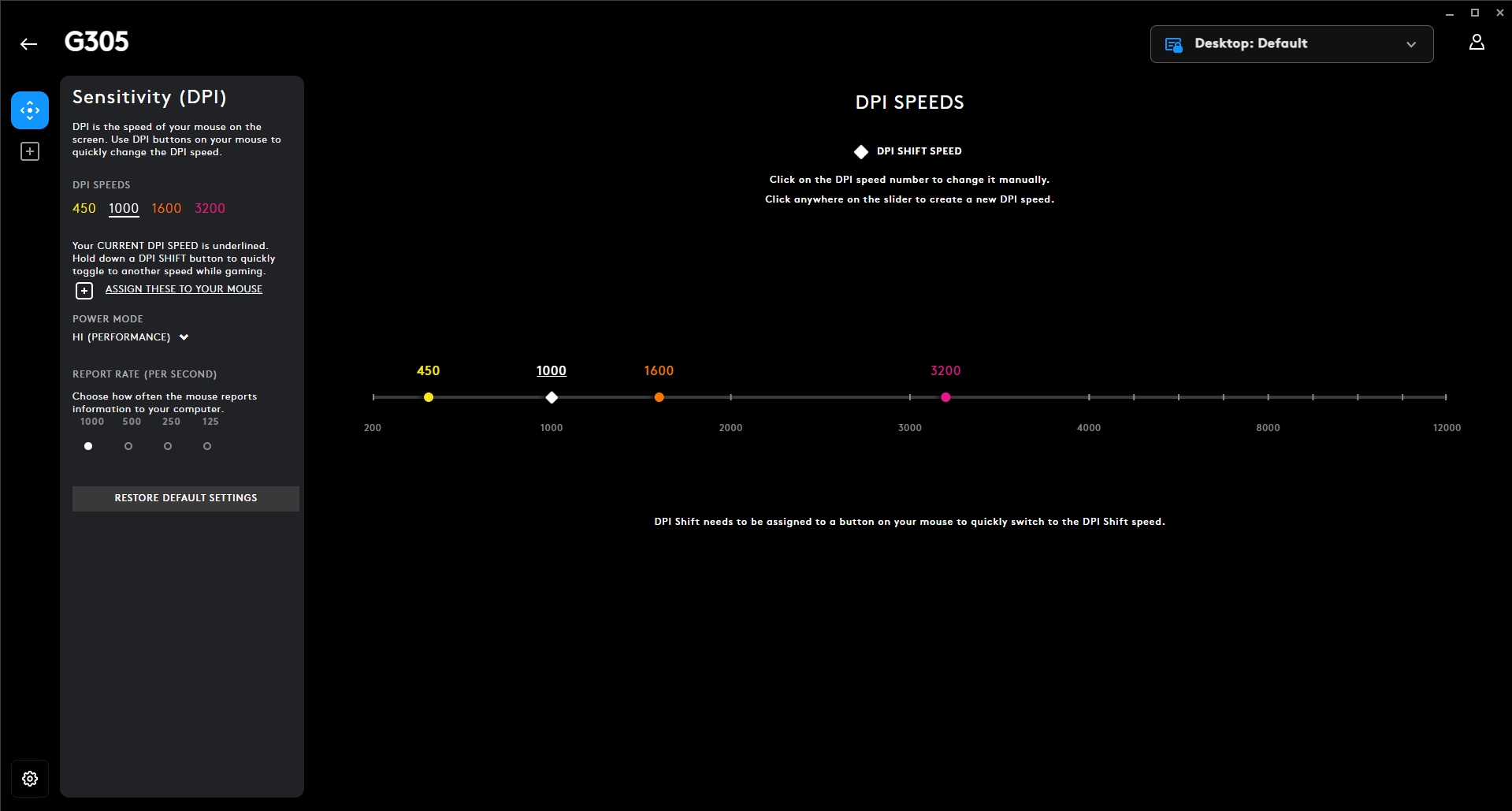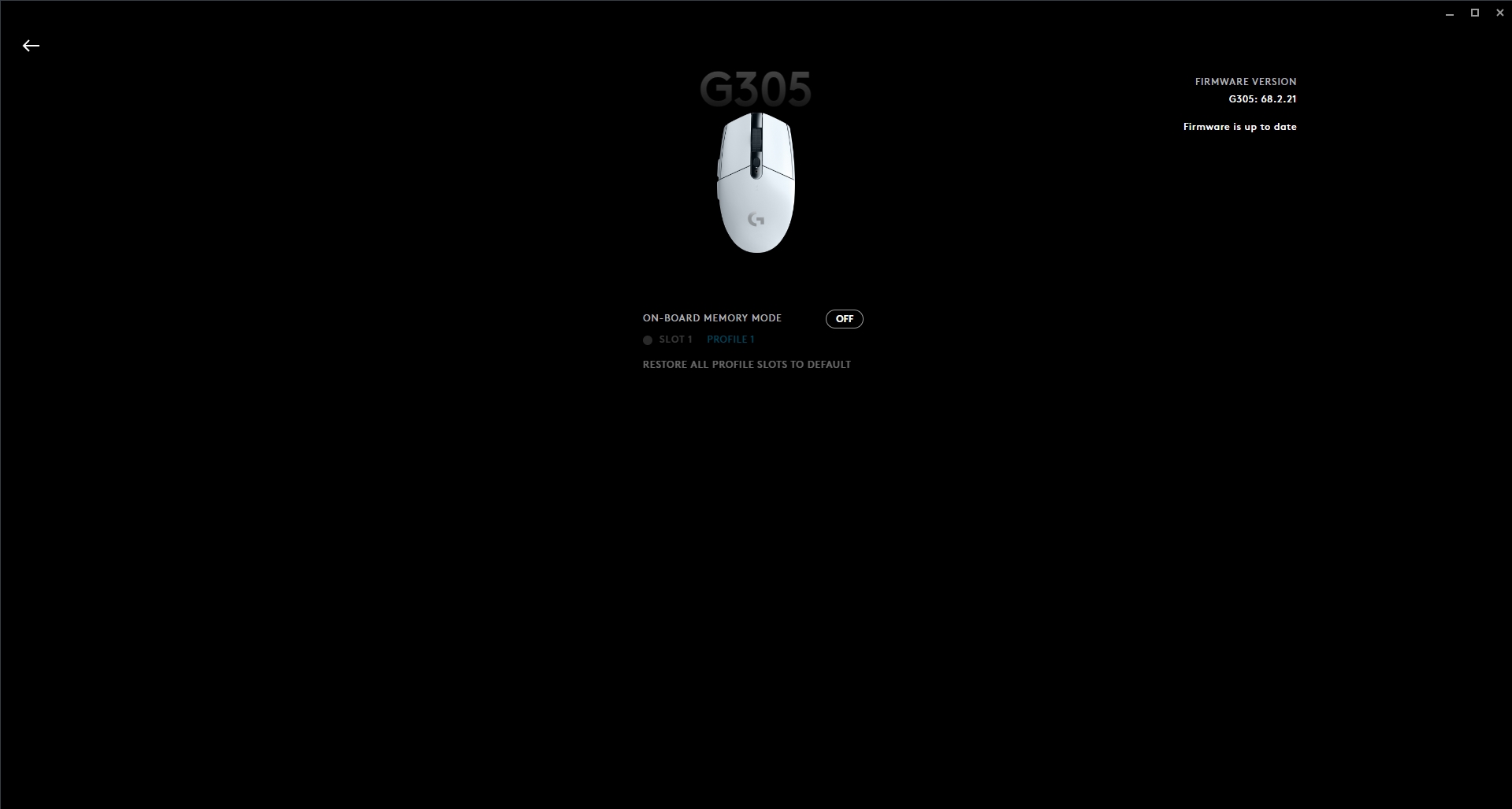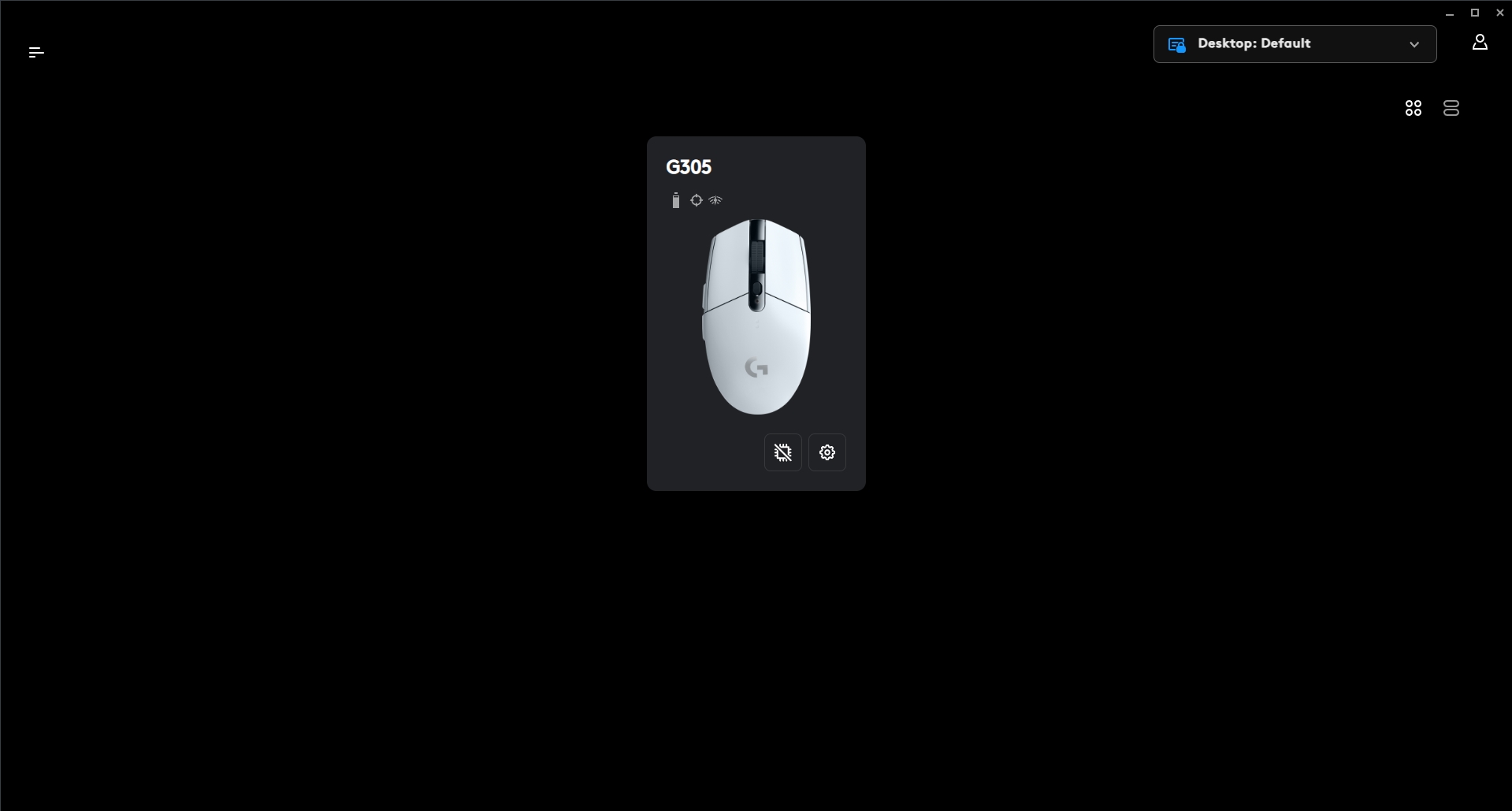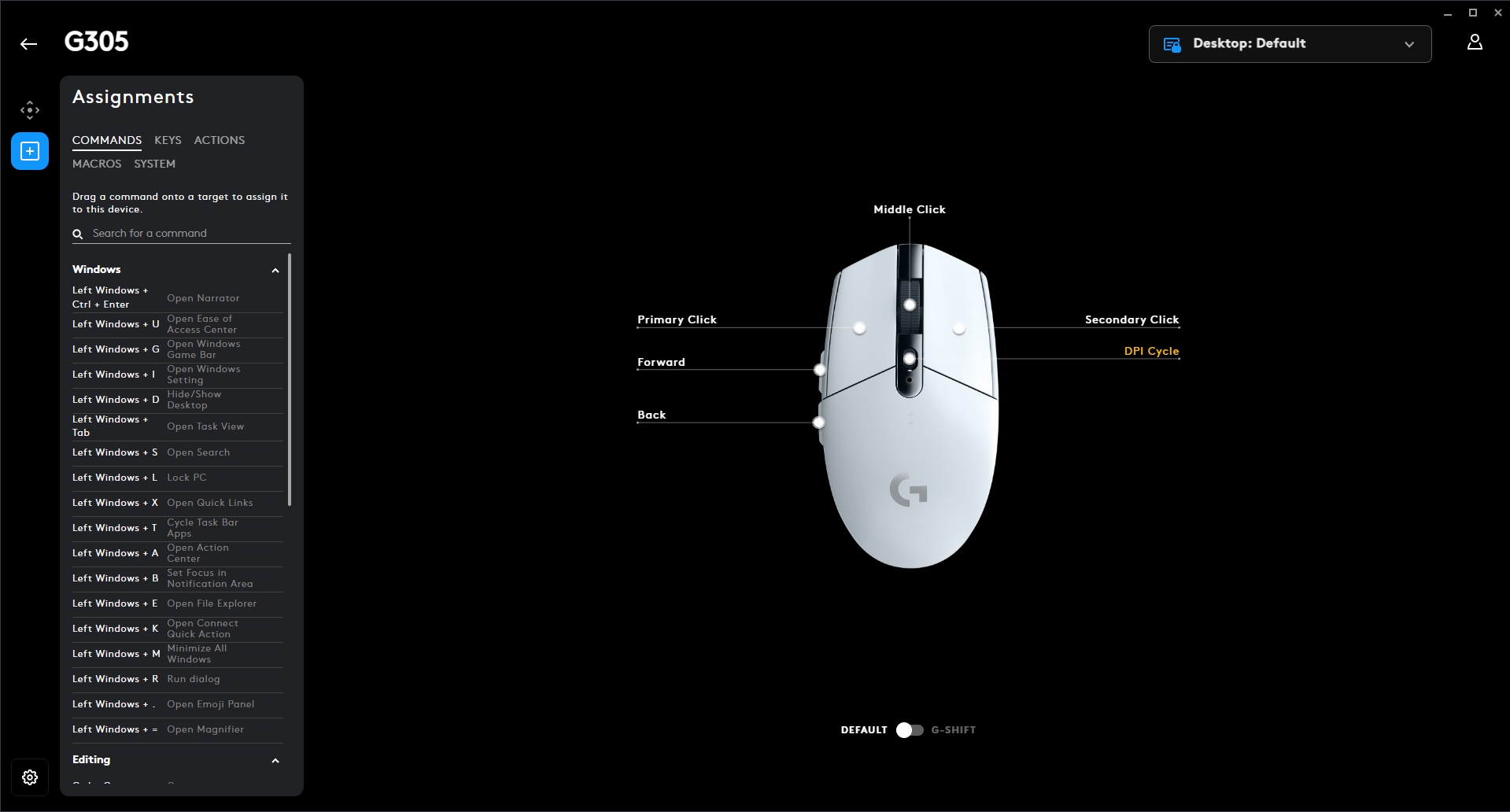 Every device, like other Logitech peripherals, can be controlled and customized using the company's Logitech Gaming Software. However, you can make use of your G305 Lightspeed without downloading the accompanying software. It is just simple plug-and-play. Nevertheless, you'll have to download Logitech's G Hub software to configure the G305 Lightspeed's six customizable buttons and the dedicated button for DPI settings.
The G305's six buttons may be given additional functions using simple drop-down menus. With the side buttons, for example, there are a variety of various pre-set settings. But if you want to go further, macros can be assigned. Personally, I've never found much use for personalizing mouse buttons—especially on a basic, six-button mouse—but it's reassuring to know the option is there and simple to use.
Moreover, the mouse has an onboard memory profile, so you can use the software to program in-game commands and then use them on any PC. You can accomplish all of that button remapping on the sophisticated Logitech G Hub, which also allows you to create and store up to 5 profiles. Each profile boasts up to 5 DPI levels, a polling rate option, and the ability to record macros. Unfortunately, no RGB customizations are available since the Logitech G305 Lightspeed Wireless does not have RGB lighting. However, there's a lot here in terms of customizations for a low-cost gaming mouse. Given that there is a plethora of things to adore.
Hero Sensor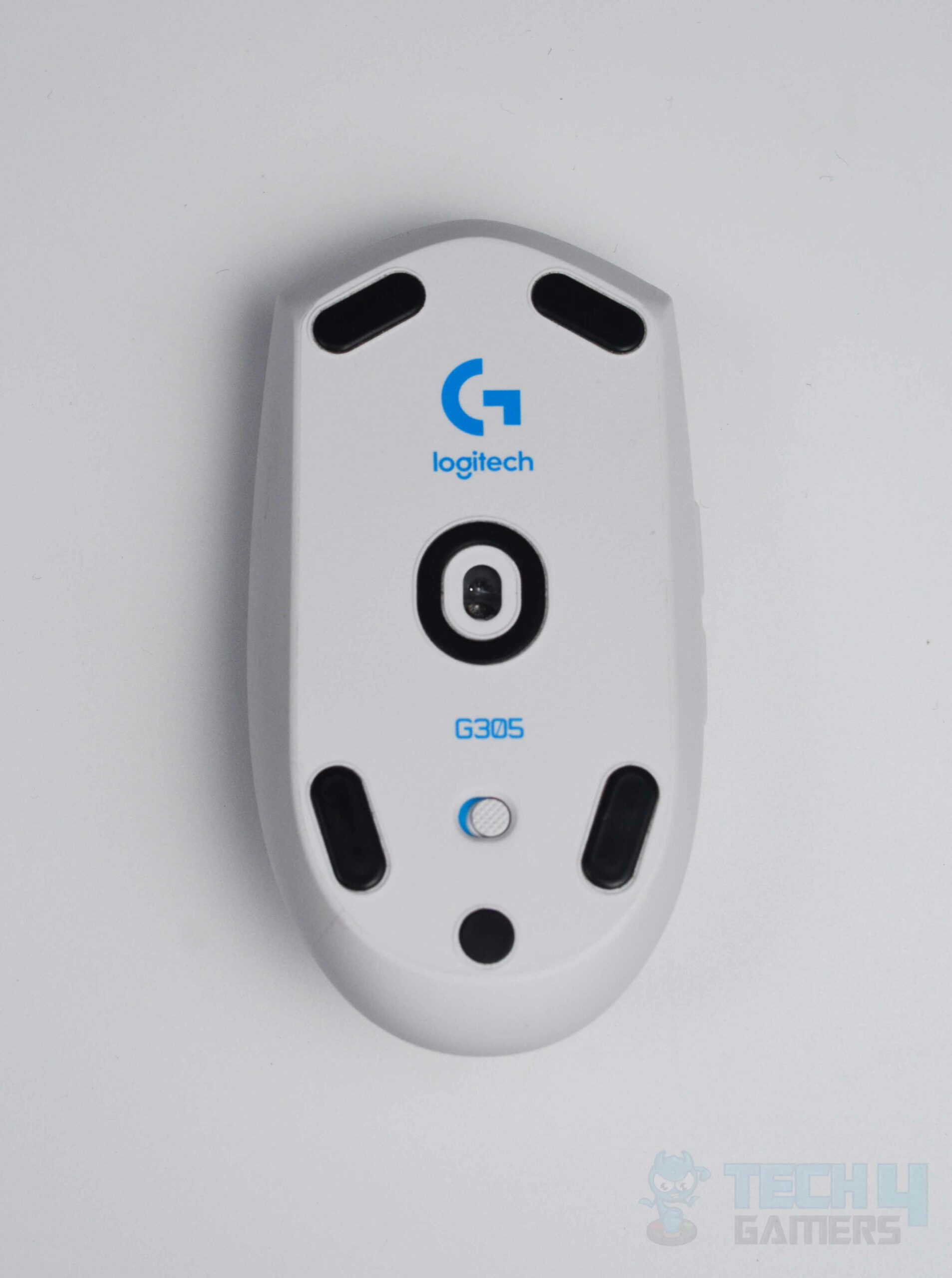 The HERO sensor is completely flawless in terms of speed and accuracy. The acceleration is quite smooth, and the unexpected stops feel entirely accurate. The mouse glides quite smoothly, especially on a hard surface mouse pad. Logitech's wireless Lightspeed connection technology is still unrivaled.
If you've ever played an intensive game with a laggy, typical wireless mouse, you know the annoyance of constantly wondering whether that final death was caused by the mouse's poor reaction to the receiver or your own skills. Yet, as previously stated, the G305 feels comparable to a wired gaming mouse. But, in the highest echelons of mouse resolution, it's primarily a numbers game rather than what you can really feel.
Moreover, many gamers consider tracking speed and acceleration more crucial than DPI. Except for e-sports players, these figures won't mean much to most people since I doubt you'll be moving your mouse more than 30 feet per second until you're so enraged by your teammates' incompetence that you throw the G305 Lightspeed on the floor. When it comes to gravitational force, anything between 30G and 50G is enough to record your hand's sudden jolts and jerks.
Although I can't scientifically evaluate Logitech's claims of a 1ms reaction with this mouse, I can say the "in-hand" outcomes felt wired. And that's truly what the G305 is all about; getting you into your gaming beast mode immediately and keeping you alive, thereby eliminating distractions and costly features. In Valorant, my aim seemed just as good, if not better, compared to every other wired gaming mouse I've ever used.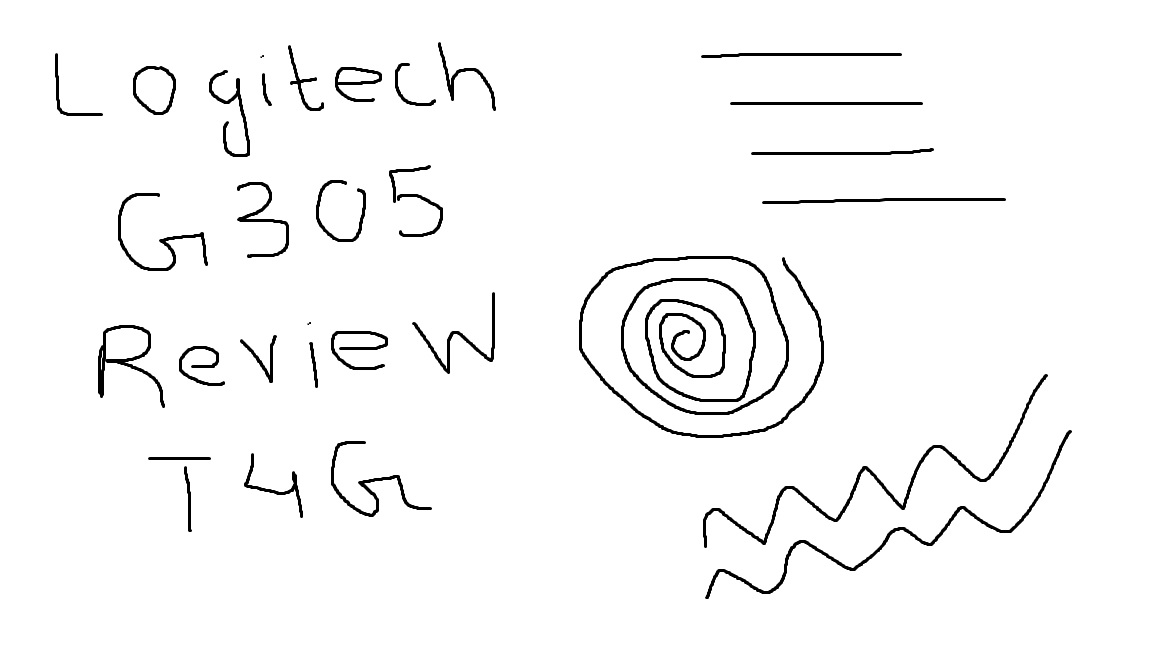 Should You Buy It or Not?
The factors which make it a good option are the Logitech G305 Lightspeed Wireless functions that are quite well for a low-cost wireless gaming mouse, with no delays or skipped clicks. It's also quite pleasant to use, even during extended gaming sessions, and it incorporates the handy G-Shift function. It is available in three distinct colorways, the K/DA special edition and the standard solid black and white variants.
This mouse is for you if you want bright colors in your gaming setting. In fact, if you want to go all out, you can acquire the entire Logitech Color Collection. This is one of the most affordable wireless gaming mice on the market, and it's a must-have if you're just getting started with wireless. Not just because it's cheap but also because it's competent and has excellent features.
On the downside, it's more than adequate for most games, with a DPI of up to 12,000 and a polling rate of 1,000Hz. Sadly, esports players want something faster, and this one may fall short. It runs on AA batteries, which means you should have a supply of AA batteries stored in your desks. It's not unexpected to have a rechargeable battery or something like that, given the price, but it's still a little disappointing.
Final Verdict
The Logitech G305 Lightspeed gaming mouse is light, swift, and attractive. It remains reasonably priced despite the presence of a high-end sensor in a snappy, wireless mouse from a well-reputable brand. The Logitech G305 Lightspeed's recommended retail price is $59.99, which is the price you'll generally see it advertised for on the official Logitech website unless it's on sale. Anyone looking for an affordable wireless gaming mouse from a big brand without breaking the bank will find a lot to appreciate here.
If you're searching for one of the top gaming mice, you can go further since this is a decent mouse, not a "great" one. However, it has a solid build, a pleasant coating, a detachable cover on the front, and the quality standards that come with choosing a Logitech product. Apart from the grip considerations, the weight of the mouse should also be considered.
For a small mouse, about 100 grams is indeed a lot. If the weight is the only thing keeping you from getting this, purchase a lithium battery. With everything out of the way, it's easy to appreciate the great Logitech sensor and other features packed into the mouse. Yet there are some more downsides to it. Since you're using an AA battery, you don't have the luxury to recharge it. But whether you're doing work or gaming, the G305 Lightspeed can rapidly adapt to your needs.
Although the Logitech G305 isn't the most flashy or extreme gamer mouse on the market, it accomplishes its job well. Superb reaction times, flawless connectivity, and exceptional precision, all for around half the price of other comparable wireless gaming mice. When you combine a wireless gaming mouse with minimal latency and a large DPI range at a reasonable price, trade-offs are inevitable. Lack of Bluetooth connectivity, a plethora of control options, and a nonreplaceable battery are among the most prominent. Ultimately, if you've been debating whether or not to get a wireless mouse, this is the mouse that will convince you to do so.
Coming Next: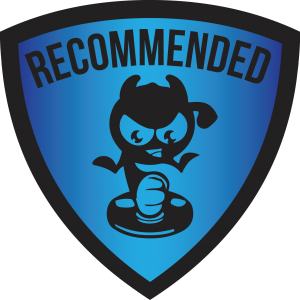 Was our article helpful? 👨‍💻
Thank you! Please share your positive feedback. 🔋
How could we improve this post? Please Help us. 😔
[Hardware Reviewer]
After many years of exploiting various pieces of hardware, Abdul Hannan now serves as an editor at Tech4Gamers. He's been in the PC hardware reviewing industry for almost a decade, and his staff of passionate geeks and reviewers is second to none.
Abdul Hannan is constantly seeking new methods to improve the performance of his computer components since he is an ardent overclocker. He is well-known for providing the most extensive and unbiased analysis of the newest and greatest hardware for PC gaming, including everything from GPUs to PSUs.