Keyboards, mice, headphones, and several other devices now come with the ability to connect to your PC without needing a wire. Despite all the ease, some PC users still require a USB port for the devices they want to connect to the PC. The devices may be more than the USB ports already provided on your laptop or tower. This is where the need for USB hubs arises, and it is important for you to learn about how USB hubs work.
Key Takeaways
USB hubs come in handy when your PC does not have enough ports for devices you need to plug in.
There are 2 kinds of USB hubs: powered and unpowered. USB hubs can help make your place look tidy, set up a proper workstation, make a portable gaming station, and simultaneously transfer files on multiple devices.
Make sure to note the type of USB ports and the temperature of the USB hub, and do not overburden a hub.
The Purpose Of USB Hubs
In easy words, USB hubs increase the USB input on your device. For example, laptops usually come along with 2-3 USB ports. Now, a need for another port may arise due for whatever reason. If you plug a USB hub into your laptop, the number of USB ports on your laptop can increase. Now, the number of USB ports on the USB hub is entirely your choice.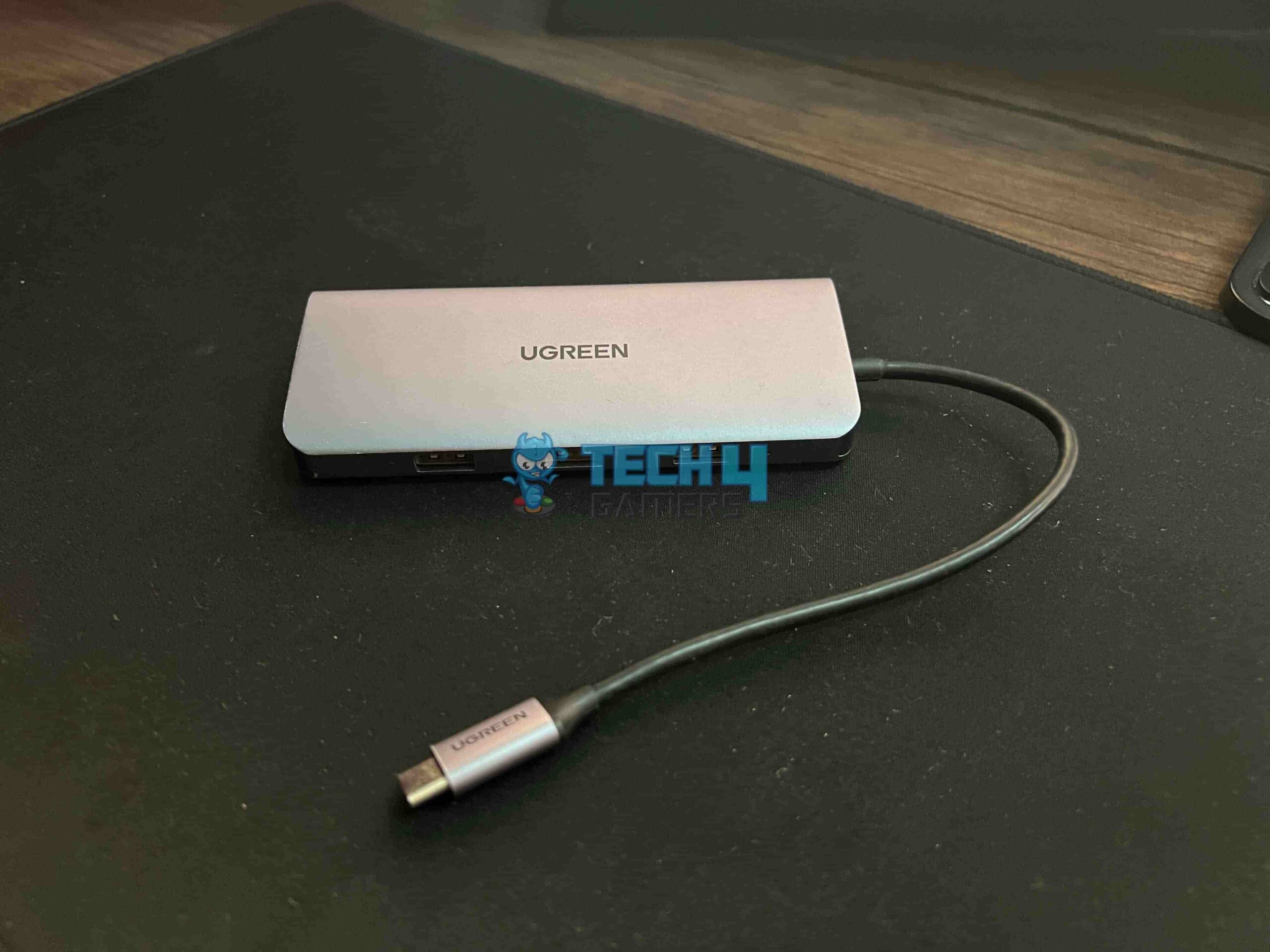 Nonetheless, you can insert
more
USB devices into your PC. The hub does not appear as a separate device your PC will recognize. Although your PC will identify all the devices you
insert
in the port, you will have access to
control
them as you like. Of course, the hub needs its
power
to run; this matter will be discussed later in the article.
How USB Hubs Work
How will you power the hub? There are two kinds of hubs available. There is one that powers itself when you connect it to your PC, and the other one powers itself through a proper power outlet. We will provide you with a detailed explanation of how both hubs work.
How Do Powered Hubs Work?
Unlike the unpowered hubs, you will need a separate power source for the hub. It will not take up power from your PC to work. Instead, it will take up power from its assigned source and assist the devices plugged into it. This way, the devices plugged into it will function properly.
The unpowered hubs can take up limited power from the computer, and this power is divided among the devices plugged into the hub. Because of this, the devices may be deprived of their required power which keeps them from functioning as well as they are supposed to, especially those requiring higher voltage.
Also Check: How To Lower GPU Temperature?
The powered hub helps provide devices like printers, scanners, and others of higher voltage their required power. Your devices will be able to function properly and up to their true potential.
How Do Unpowered Hubs Work?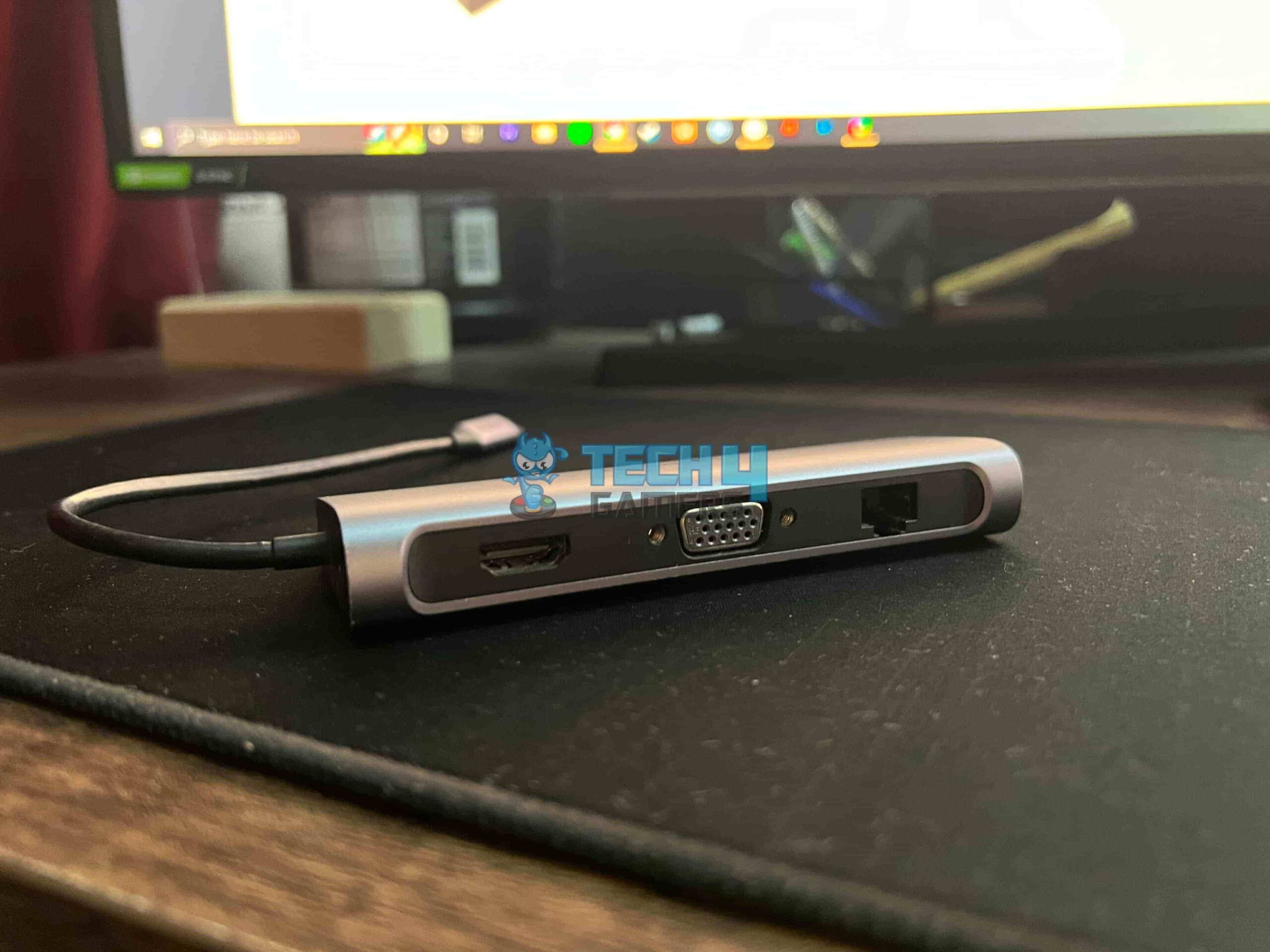 Despite unpowered hubs' drawbacks, they still do a
handful
of work. The hub will work fine if you have
peripherals
like a mouse, keyboard, or a USB flash drive. The hub takes up some power from your PC once plugged in and provides power to the peripherals.
The power is just enough for the peripherals to work properly so that you won't face any issues. These hubs are much easier to carry than powered hubs. Moreover, you don't have to go through the hassle of finding a separate power outlet to power them. In addition, these hubs are more pocket friendly than powered hubs.
Is There A Need For Hot Swapping?
Back in the day, it was essential for users to shut their PCs down before plugging out their devices, or there was the risk of damage. This is what hot swapping is. Rest assured; the latest devices don't hold such requirements. Although, if you feel like your device is aged, you may need to shut your PC before plugging out your hub to stay on the safe side.
How Can A USB Hub Be A Help To You?
A USB hub port is much more than just a hub for plugging in your devices. The hub serves more purposes than just one. Here's a list of how it can be a help to you.
Tidy Up Your Workspace
A USB hub can help make your whole set-up look tidy and presentable. If you have a desktop set-up, all the wires from the tower may make your set-up too messy. Also, who likes tangled-up wires anyway? No one likes having their wires stuck, nor does anyone like pulling them so they can comfortably use their peripherals.
A USB hub can help erase the mess and make all the wires much easier to handle, and its placement in the right place will make your whole set-up look more presentable and less messy. Hence, a tidy workspace. For a cleaning guide, you can read our article on 'How Often Should I Clean My PC? [Full Guide]'
Set Workstation Without Hassle
Those who are into graphic designing and video editing need many peripherals to help them create good-quality content. Tasks like 3D rendering and 4K editing require editors to plug in devices like webcams, hard drives, and other devices, which is why they may need more than 2-3 USB ports.
Of course, a USB hub can help eradicate this problem for these editors. Again, works like graphic designing and video editing may require high-voltage devices as input. A powered USB hub will help in handling these devices with much ease.
A Portable Gaming Set-up
Woah! A portable gaming setup sounds cool. Yes, a USB hub can help you achieve that too. This is for you if you prefer a gaming laptop over a gaming desktop setup. Again, a laptop may not have enough USB ports for you to carry it around for gaming.
However, an unpowered USB hub can help you plug in your peripherals like a mouse, keyboard, and gaming headset. It will be fantastic to have your whole gaming setup go with you wherever you like, and you will have all the flexibility you need.
Also Read: How To Use Headset Mic On PC With One/Two Jacks?
Transferring Files Between Multiple Devices
USB hubs make transferring your files way quicker than before. Previously, if you had wanted to transfer your files from one device to a couple of other devices, you might have had to take turns.
However, plugging in a USB hub will help you plug in all your devices in one go. Plugging in all the devices at once will instantly help you transfer all the files from one device to several other devices. No more taking turns and spending all that time on a task as simple as transferring files.
Things To Look Out For When Using A USB Hub
Now that you have learned about how USB hubs work, you should also consider checking out the things you should look for when buying one. Here's a list of things you should never forget when using a USB hub. These points will help you make the best use of your USB hub.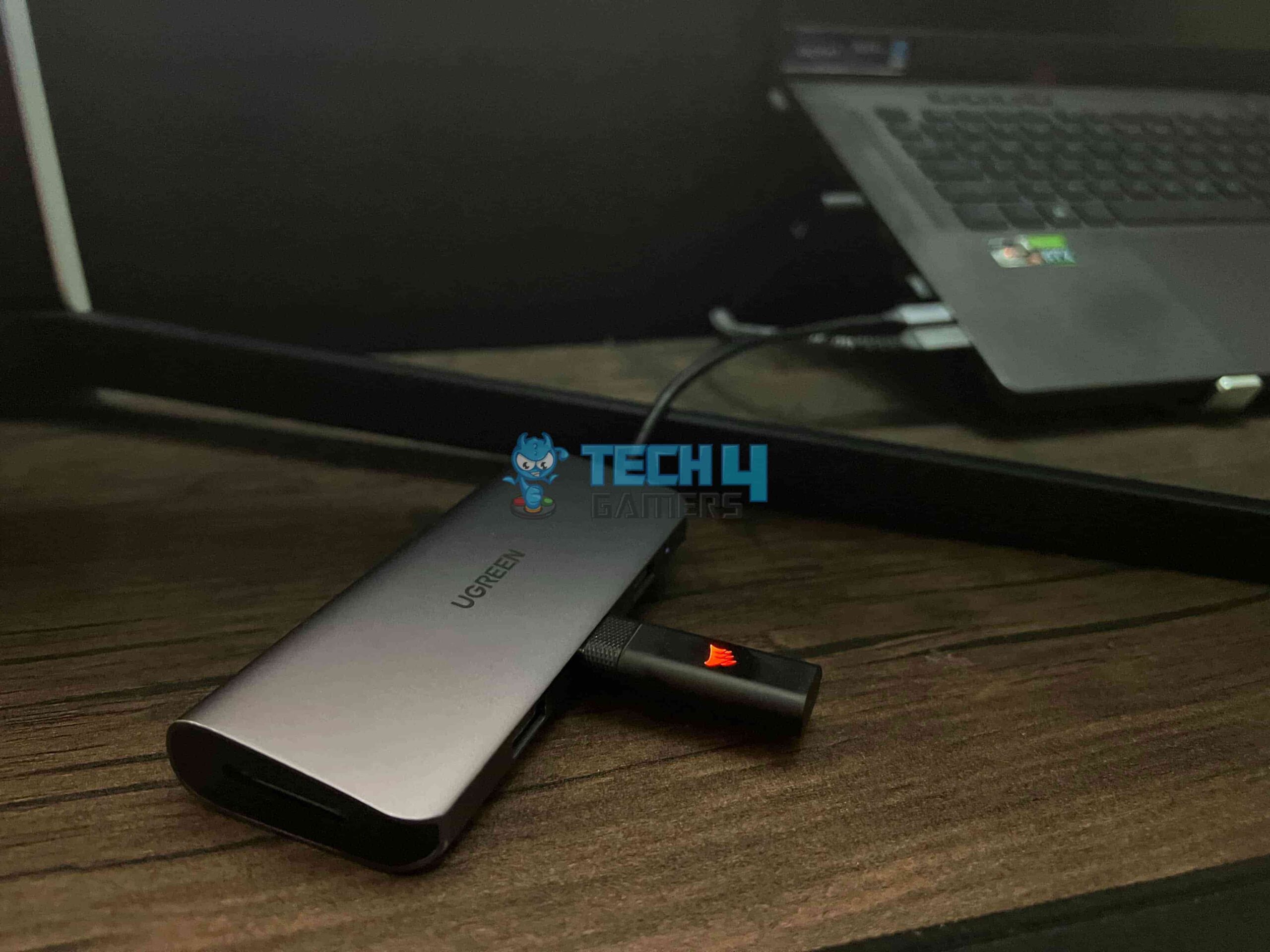 The Voltage Of The Devices Plugged Into The Hub
Always note the voltage requirements of the devices you are about to plug into your USB hub. Unpowered USB hubs are only made for some devices and are good with basic peripherals like a mouse, keyboard, and USB flash drive.
It is essential to have a powered hub if you look forward to plugging in high-voltage devices like printers, scanners, external hard drives, webcams, and others. You will need a powered hub because you can only provide the devices with their required voltage.
Heating Issues
Remember that using powered hubs and plugging in high-voltage devices will cause your hub to heat up. This is because your hub is drawing much power and processing all the tasks simultaneously. To keep things cool, it is recommended that you keep your hub in a place where it has access to cooler air to that it does not have to face overheating issues.
Also Read: How To Lower CPU Temperature
The USB Version In The Hub
You should always check the USB port you use to insert your device. There are usually two kinds of ports, i.e., USB 2 and USB 3. Both of the USB ports differ in data transfer speed. If you plug your device into the USB 3 port, your files will transfer much quicker than they will use a USB 2 port.
It is recommended to use USB 3 port for devices that require higher data transfer speed and a USB 2 port for your basic peripherals like a mouse and keyboard. Modern devices are coming along with a USB C port which offers an even higher data transfer speed.
The Speed Of The Computer USB Port
Just like the USB hub port, computer ports also may differ in data transfer speeds. You might come across the choice of either using a USB 2 port for the hub or a USB 3 port. Always make sure you plug your USB hub into USB 3 port.
It is essential to do so because if you plug your hub in a USB 2 port in the computer, your data transfer speed will become low even if you plug your devices in the USB 3 port of the hub.
Chaining Ports
One may often encounter an insufficient USB hub, so one might consider connecting another hub to the hub itself. This is what chaining ports are called. It is possible to connect one hub to another.
However, it should be kept in mind that one hub can only handle so much power. If too many devices rely on one single hub, this might cause power overloading issues. Such issues may result in the USB hub becoming damaged.
Conclusion
This is all you need to know about how USB hubs work. They can prove to be handy in many situations. Again, they help make your system less complicated, and your set-up looks less messy. They also help in making time-consuming tasks be done at a quicker pace. You have to figure out the type of devices you need the hub for before buying it, and you are good to go.
Frequently Asked Questions
How do I connect my USB hub to my PC?
Connect your type B connector to the USB hub and type A USB to a USB 3 port on your laptop or PC tower. Your USB hub will be connected to your computer.
How many ports can possibly be in a USB hub?
You can find a hub with more than 100 USB ports. Always buy a hub with as many ports as your devices.
What if I use a high-voltage device on an unpowered hub?
Usage of high voltage devices on unpowered hubs will result in more power being taken up from the computer, this will cause your PC to crawl.
Was our article helpful? 👨‍💻
Thank you! Please share your positive feedback. 🔋
How could we improve this post? Please Help us. 😔