Good Value?
Review Summary
The EasySMX ESM-9013 Wireless Gaming Controller is considered worth its price, although there may be better controllers available. The analogs and buttons work smoothly, and the DPad is good enough for navigation. The affordable price makes it a good option for wireless couch gaming, even on a PC. Overall, based on the reviewed content, the controller is considered accurate and worth it.
Performance -

9/10

Value -

9.5/10

Build Quality -

8.5/10
Pros
Palm Grip
Good handheld design
Compatible with multiple platforms
Works long-lasting on an average-quality AA battery
Pairs up with different kinds of controllers to use along with
EasySMX Network Technology is an innovative technology company established in 2012. They are headquartered in Shenzhen, a fast-growing high-tech city in China. As of 2014, they started to focus on gaming peripherals and accessories with an ambition of selling high-quality gaming accessories every gamer can afford and rely on. Their products have been sold on Amazon in U.S., UK, Germany, France, Spain, Italy, and Japan and get high appraisals from customers.
Also Read: How To Use Two Controllers On PC?
Specifications
| Product | EasySMX ESM-9013 Wireless Gaming Controller |
| --- | --- |
| Operating Range | 10 m, 32.8 ft |
| Operating Time | 20 hours |
| Length | 77 mm, 3.03 in |
| Width | 135 mm, 5.31 in |
| Height | 175 mm, 6.89 in |
| Weight | 220 g, 0.49 lbs |
Compatibility
Works with – PC, PS3, Xbox 360, mobile
Requires OTG support and OTG connector for Android connectivity.
Android version should be or greater than 4.0.
Windows XP, Vista, Windows 8 / PS3
Packaging and Unboxing
The EasySMX ESM-9013 Wireless Gaming Controller comes inside a decent black colored box made of cardboard. The controller has firmly tucked inside a carved tray, and there are accessories beneath it.
Contents
1 x ESM-9013 Gamepad
1 x Nano Receiver
1 x User Manual
1 x Discount Voucher
Design
There is no exception that EasySMX has a mission and impression to provide cost-effective products. But they haven't compromised over build quality. The EasySMX ESM-9013 Wireless Gaming Controller has a very sturdy design and a shape carved for handhold relief.
The button's layout and orientation are as same as a traditional Xbox 360 Controller but the grips are a quality that adds up to the typical Xbox 360 design. There are blue borders along the grip patch which evaluates the design to stand out the most.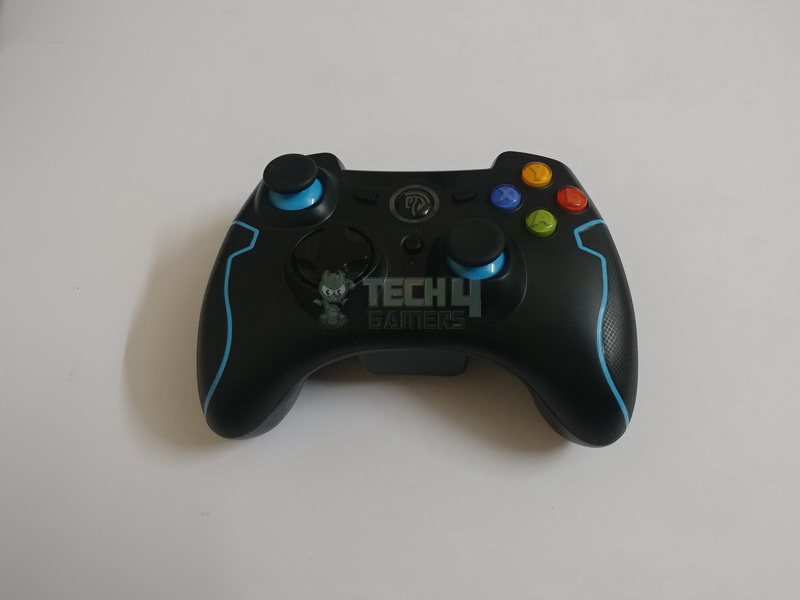 There are 3 big major differences that are either an overhaul to a typical Xbox 360 Controller or just missing to be there for a major purpose. One is the central logo buttons placed between the back and the start button. Which has EasySMX Logo on it. The 2nd thing is the rechargeable battery pack support unavailability which lacks the rechargeable option as a whole. The third difference is a charging port which has nothing to do with it as the rechargeable factor has been driven out completely.
There is a removable battery slot that has room for two AA batteries same as Xbox 360's Wireless Controller. There is a mechanical button to eject the battery slot and cut the power immediately.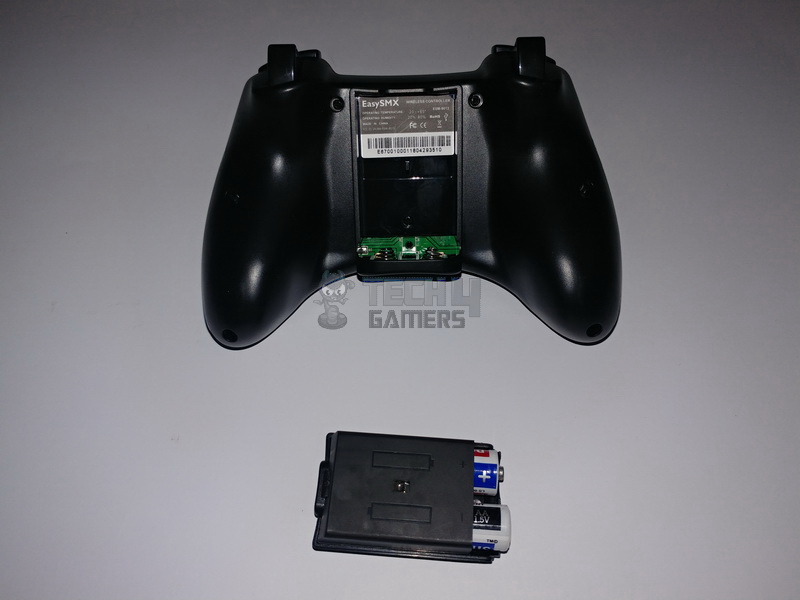 The analogs (Thumb sticks) have a blue colored plastic base which takes part in representing the color scheme you selected. There is another color combination that is red which comes according to the theme, which you can prefer if you want it all red! The top part of the stick has a rubber grip which doesn't let the stick-slip under lubricated conditions. The sticks are pressable for an extra key count, which lies under the stick shelter.
The right side of the layout of the buttons is the same labeled as an Xbox traditional order and alphabets with exactly the same color code. There are two bumper keys on the fore-side, and there are two triggers with responsive press actions below the bumper keys.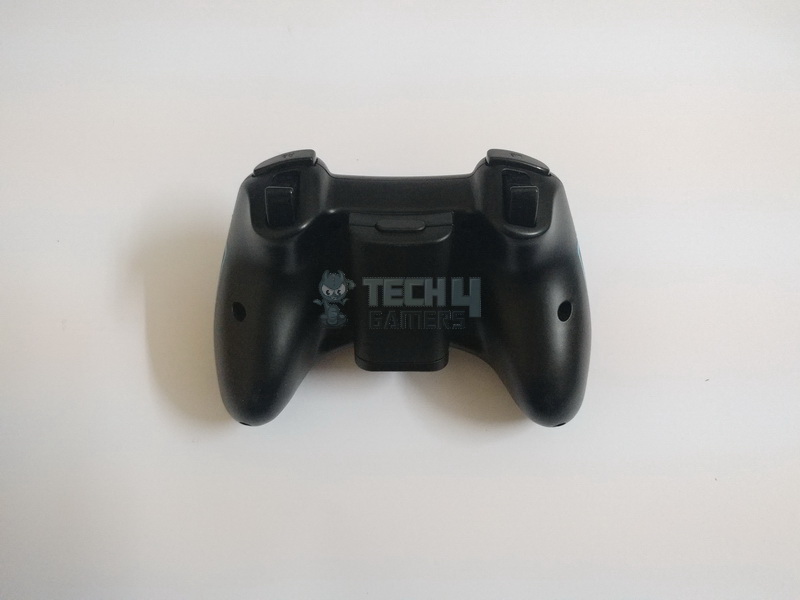 Manipulating the whole button layout, the grip, the curves, and fingertip ease, the design is quite adequate.
Also Read: PS5 Controller Not Working On PC
Connection
There are 3 connection modes of the EasySMX ESM-9013 Wireless Gaming Controller.
Xinput mode
Xbox 360 mode
Gamepad (PlayStation 3) mode
Each mode is simply switchable by pressing and holding the center logo button for a couple of seconds and letting the mode cycle until you get your desired one.
There is a 2.4 GHz dongle as a receiver that lets the controller directly connect to the device having that dongle plugged into it.
Performance
The response rate (Latency) of the EasySMX ESM-9013 Wireless Gaming Controller is as quick as a typical Xbox 360 wireless controller. The haptic feedback is as powerful and tougher as it should be. The connection time required to pair it with any device is really quick. I used it to play Batman Arkham Knight, which is quite a rush game for rapid response by the controller and the player, and I never got disappointed while using the EasySMX ESM-9013 Wireless Controller during fast action gameplay. Had a great personal experience with its performance!
Conclusion
Although the whole controller is worth the price it's available in, there might be better controllers than this, but for a frame of the content we managed to review at this time, The EasySMX ESM-9013 Wireless Gaming Controller seems quite accurate for us to say that it is totally worth it!
The analogs work fluently on their designated levels and parameters. Buttons are smooth to press and hold. DPad is good enough to be used to navigate as well. The price is good enough to prefer it for a wireless couch gaming experience, even if you have a PC!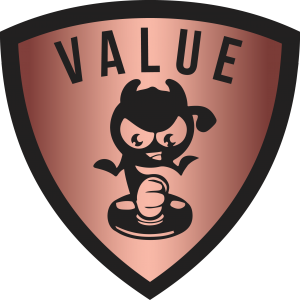 Was our article helpful? 👨‍💻
Thank you! Please share your positive feedback. 🔋
How could we improve this post? Please Help us. 😔