DeepCool Castle 360EX
DeepCool Castle 360EX A-RGB Review Verdict
If you are in the market looking for a white color 360mm AIO then there are plentiful options now including the DeepCool Castle 360EX A-RGB White which is a comprehensive and complete cooling solution that would cater to your cooling requirement and comes recommended by us.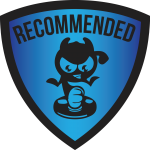 Quality -

9/10

Design -

9/10

Performance -

8.5/10

Features -

9/10

Value -

8/10
Pros
Adequate Cooling
Stylish Block Design
Infinity Mirror Effect
FC120 A-RGB White Fans
Easy Installation
Stunning A-RGB Lighting
Comprehensive Mounting hardware
RGB Hub
Fan Hub
Cons
No extra thermal paste
Fans are loud at full speed
The block is not a low profile one and may not suite to all requirements
In this content, we are taking a look at the DeepCool Castle 360EX A-RGB WH liquid cooler. The Castle 360EX has been the flagship 360mm AIO from DeepCool which now has a successor namely LS720. The Castle 360EX A-RGB WH is the white edition AIO with everything in white except the mounting screws which literally could have been silver or white for that matter.
---
Key Takeaways
The DeepCool Castle 360EX RGB is designed for people who want a capable yet visually striking 360mm AIO Liquid cooler.
The DeepCool Castle 360EX RGB is not ideal for anyone working with a small form factor build due to its larger pump size.
The DeepCool Castle 360EX RGB delivers excellent cooling, maintaining temperatures of 64°C on an Intel Core i7-12700K at an ambient of 25.5°C.
---
Specifications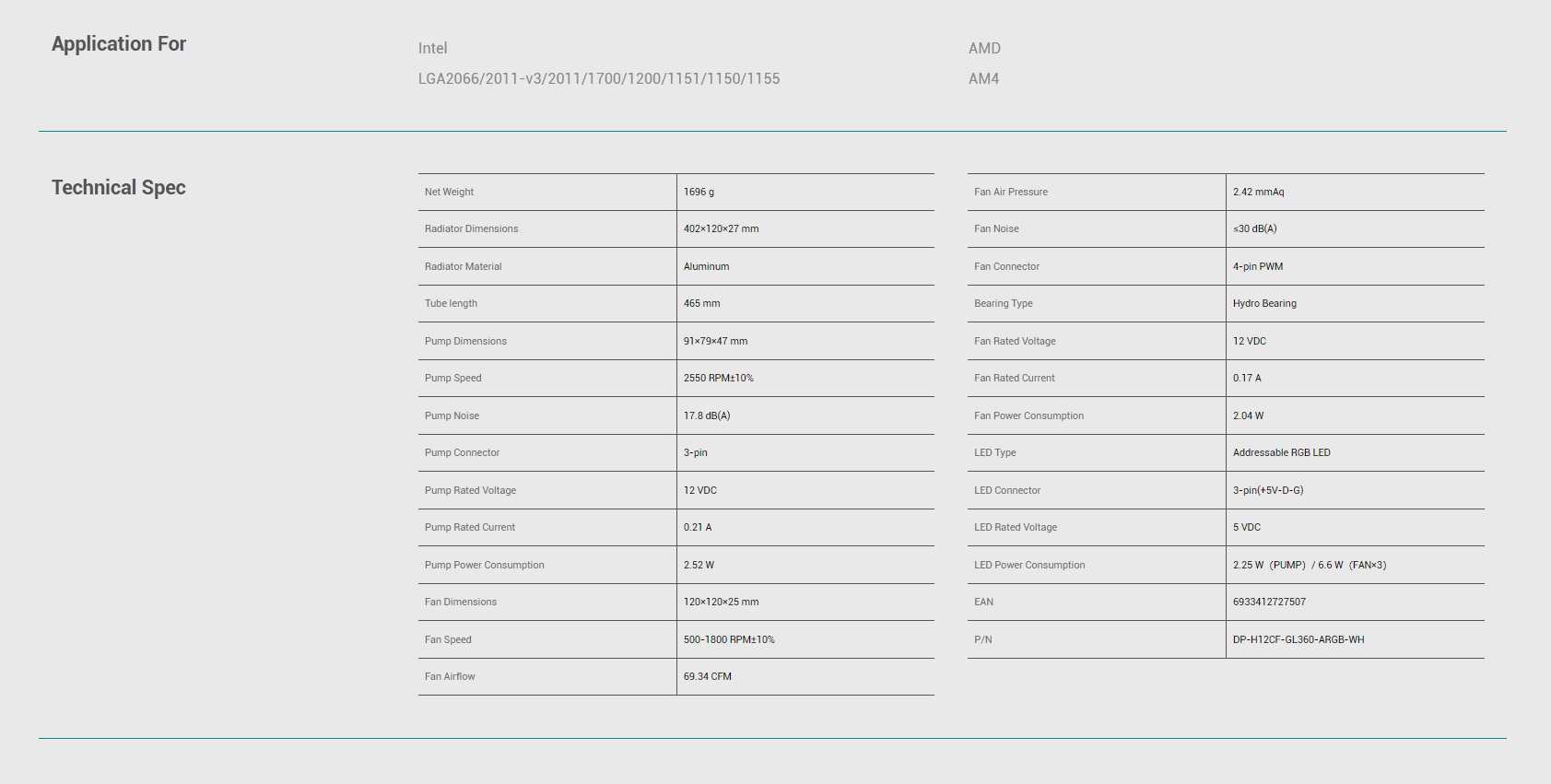 Packaging and Unboxing
The cooler is shipped inside a cardboard box.
Closer Look
The Deepcool Castle 360EX A-RGB WH is a 360mm CLC cooling solution. It has a 360mm radiator with three CF120 A-RGB WH fans.
Radiator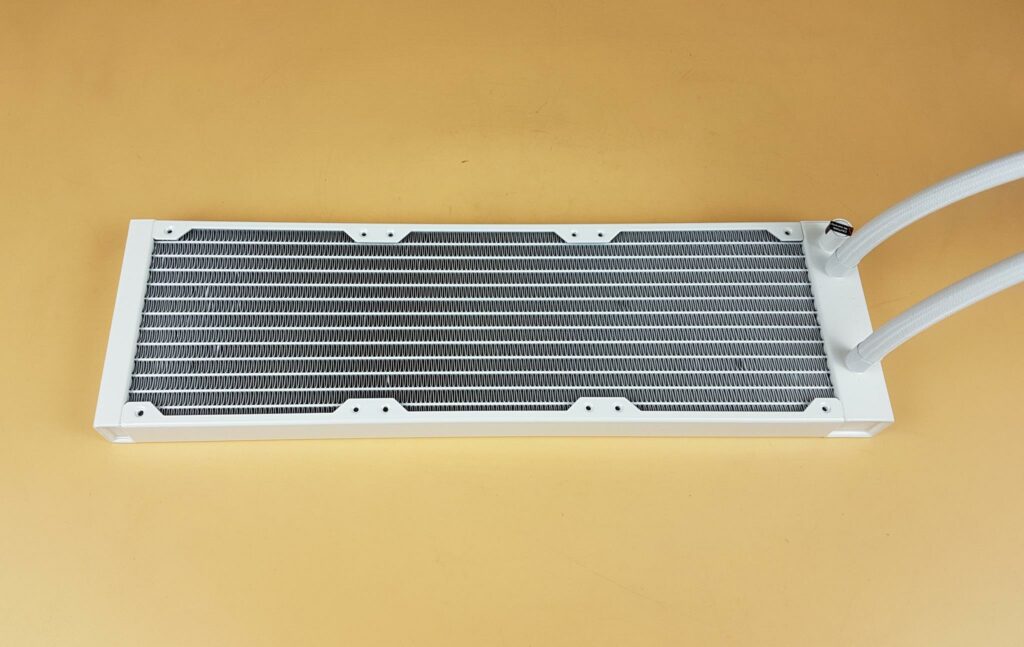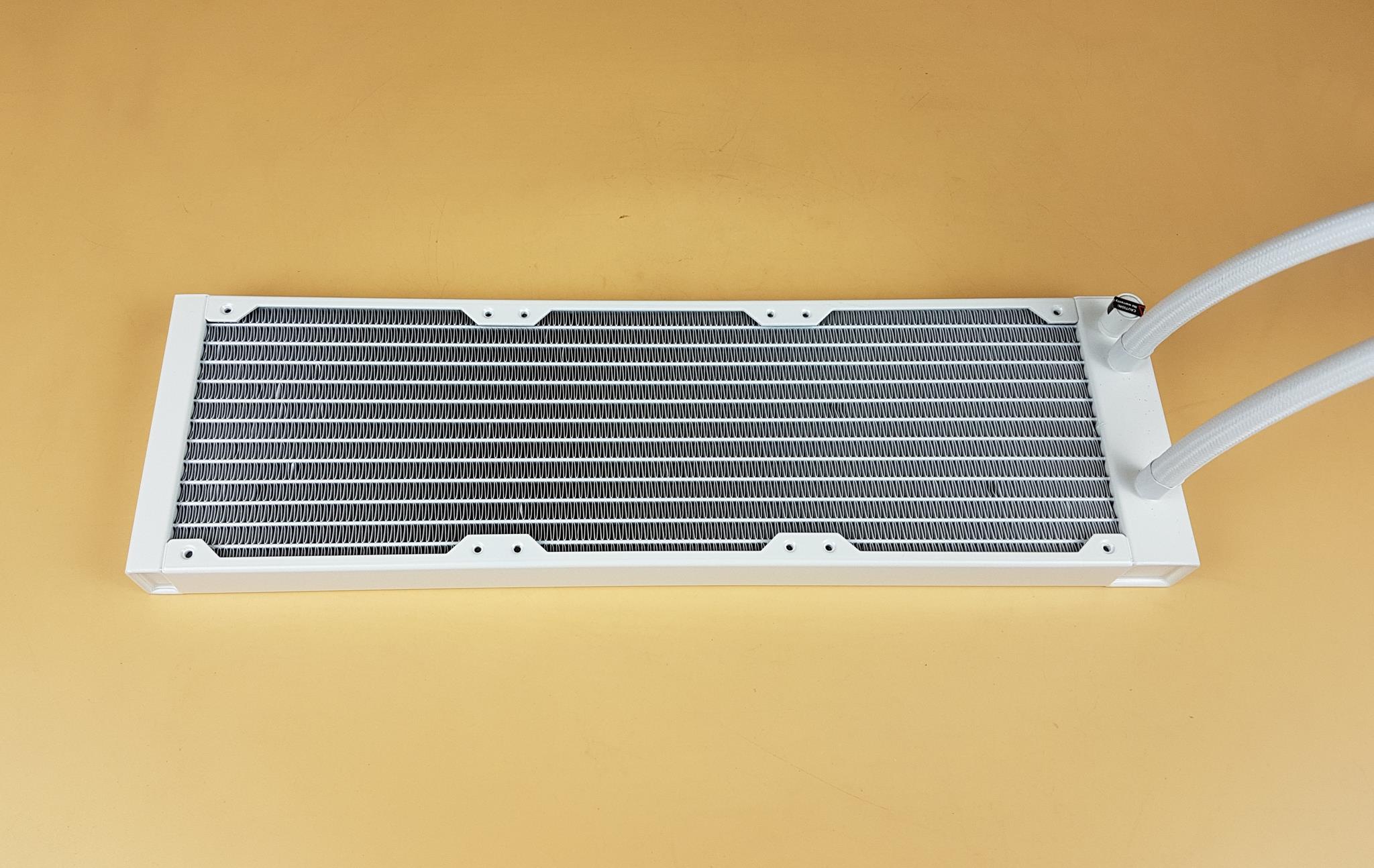 The dimension of the radiator is 402 x 120 x 27mm. The thickness of the radiator is 27mm. With 25mm fans, the overall thickness would be 53mm by incorporating the heads of the screws. The radiator has a 22 FPI count. There is a gap of 105mm between any two fan mounting holes on the radiator.
Deepcool's lightweight aluminum radiator features a double tunnel configuration with a dense fin stack and 12 water flow channels. Its rectangular end blocks have standard inlet and outlet ports. Notably, there are no protective sheets under the fan mounts, so use the provided long screws to avoid damaging the fins, which could impact cooler performance.
Furthermore, the radiator incorporates a pressure-release valve and an elastic pressure-release bag for added safety, reducing the risk of AIO leakage due to pressure. To ensure optimal performance and reliability, handle the system with care, strictly follow manufacturer instructions, and maintain it properly.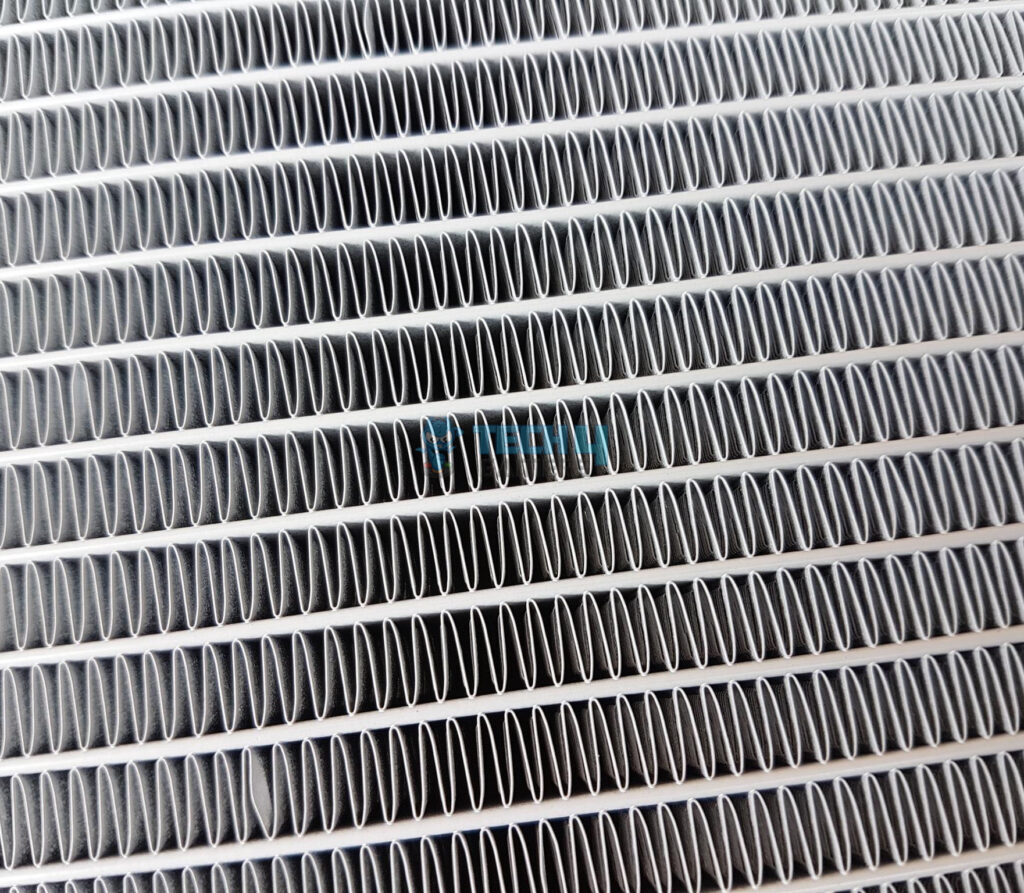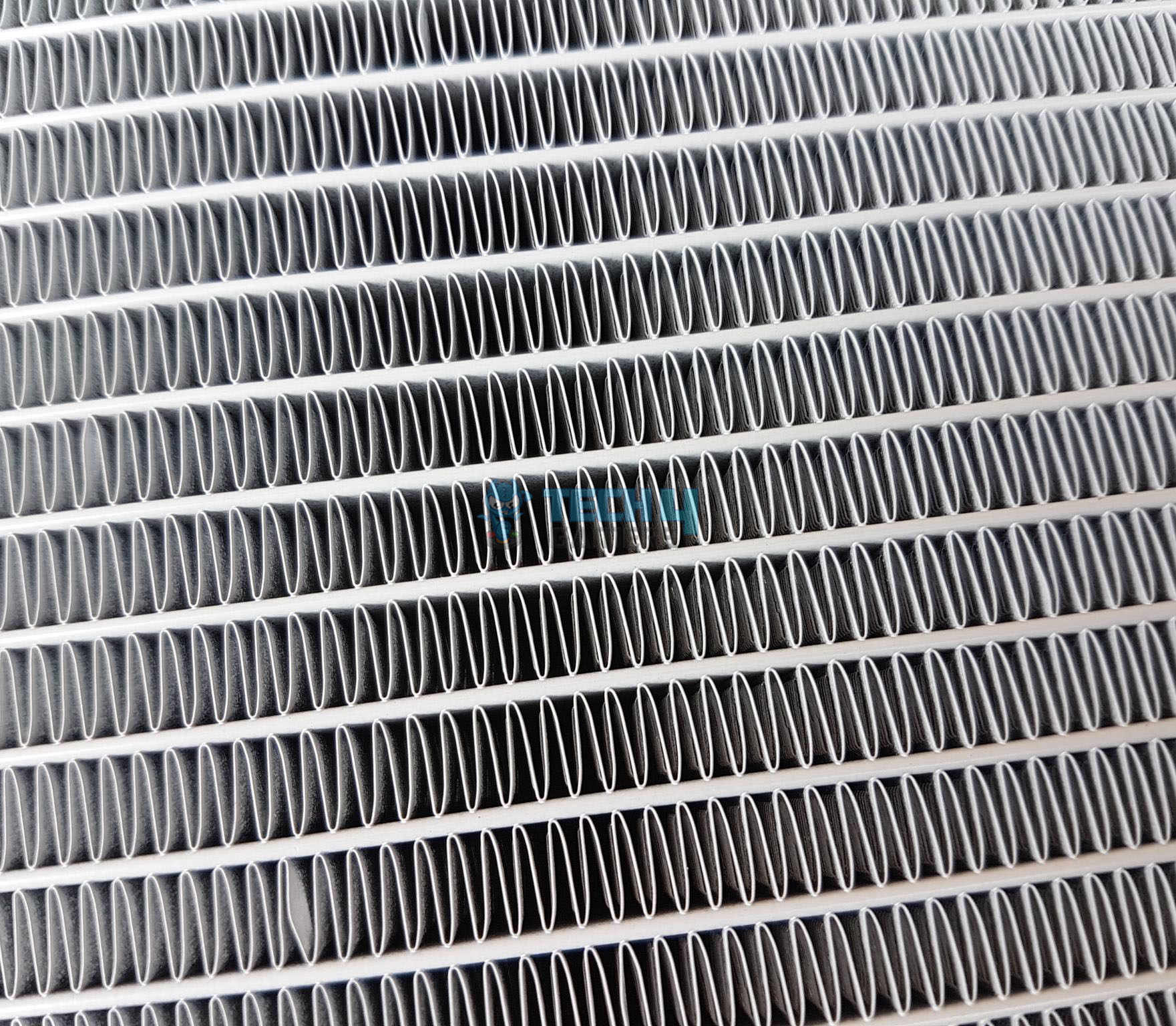 The above picture shows a close view of the fins. DeepCool has done a good job in the overall finishing with the E-shaped fins.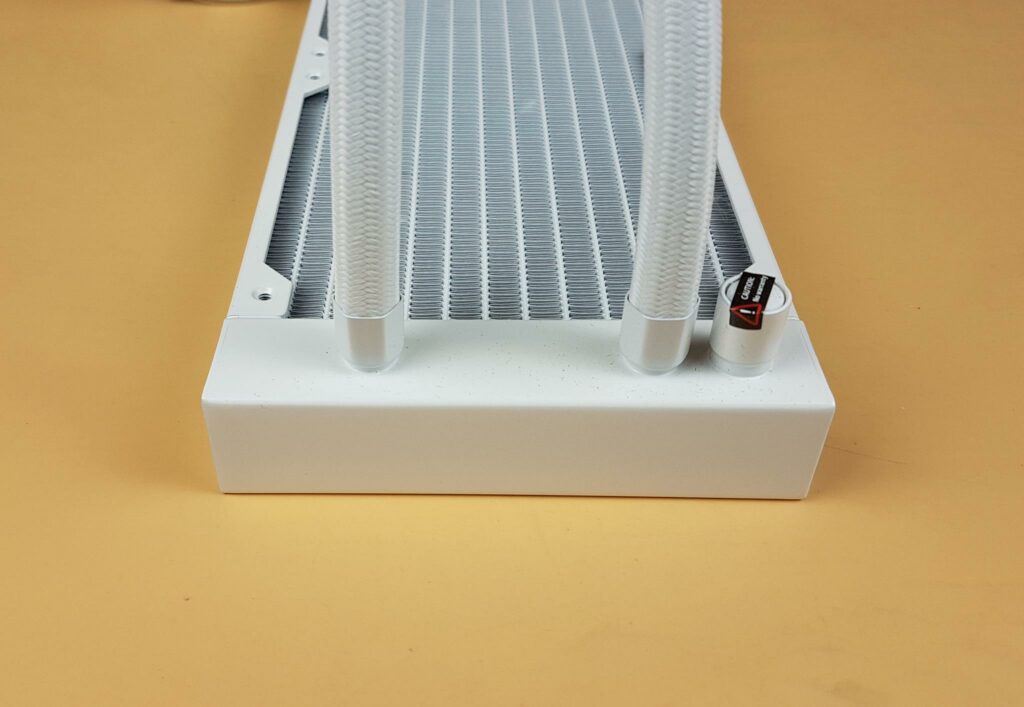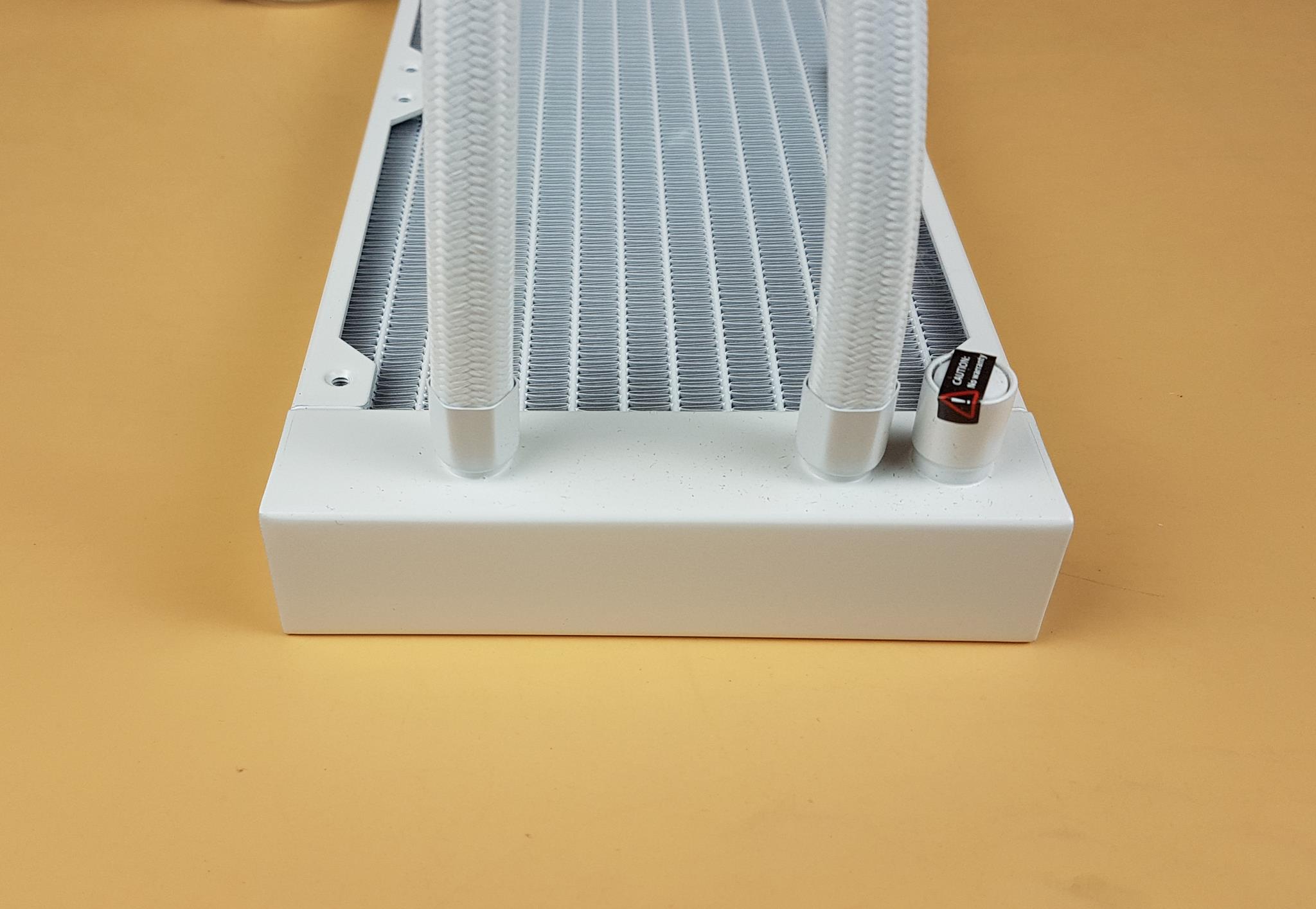 This cooler is using two barbed fittings with metallic covers for reinforcement and better aesthetics.
The pressure release valve is situated on the right side of the radiator, near the bulkhead. Additionally, there's a sticker affixed to the far end of the radiator, as shown in the above picture. It's worth noting that this design does not follow the Asetek standard. There is what seems to be the refill port. It has a warranty void sticker pasted over it. This port is supposed to be for factory use only for maintenance. Don't try to open it as you may lose the vacuum pressure of the loop.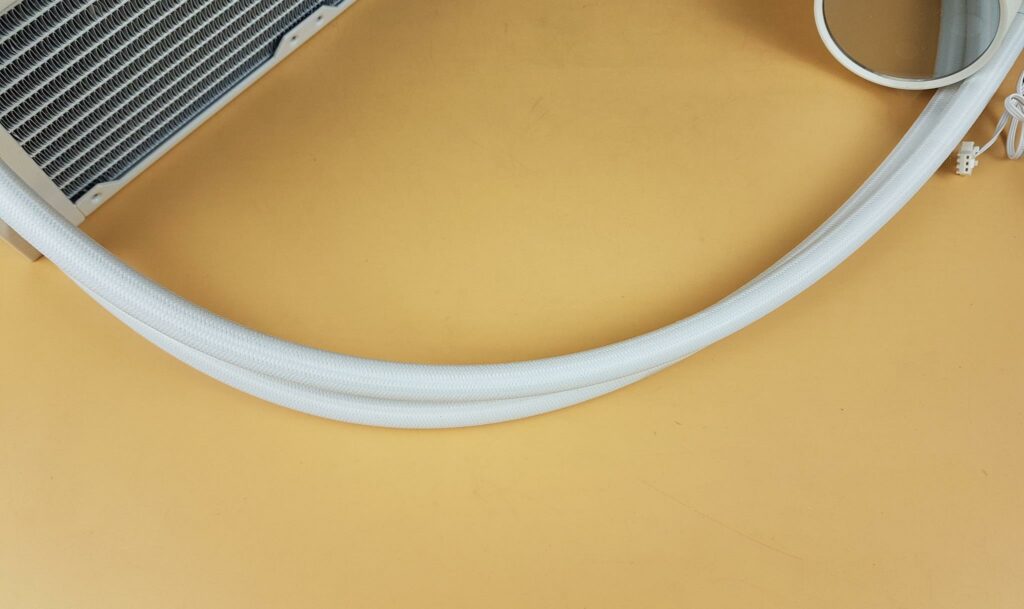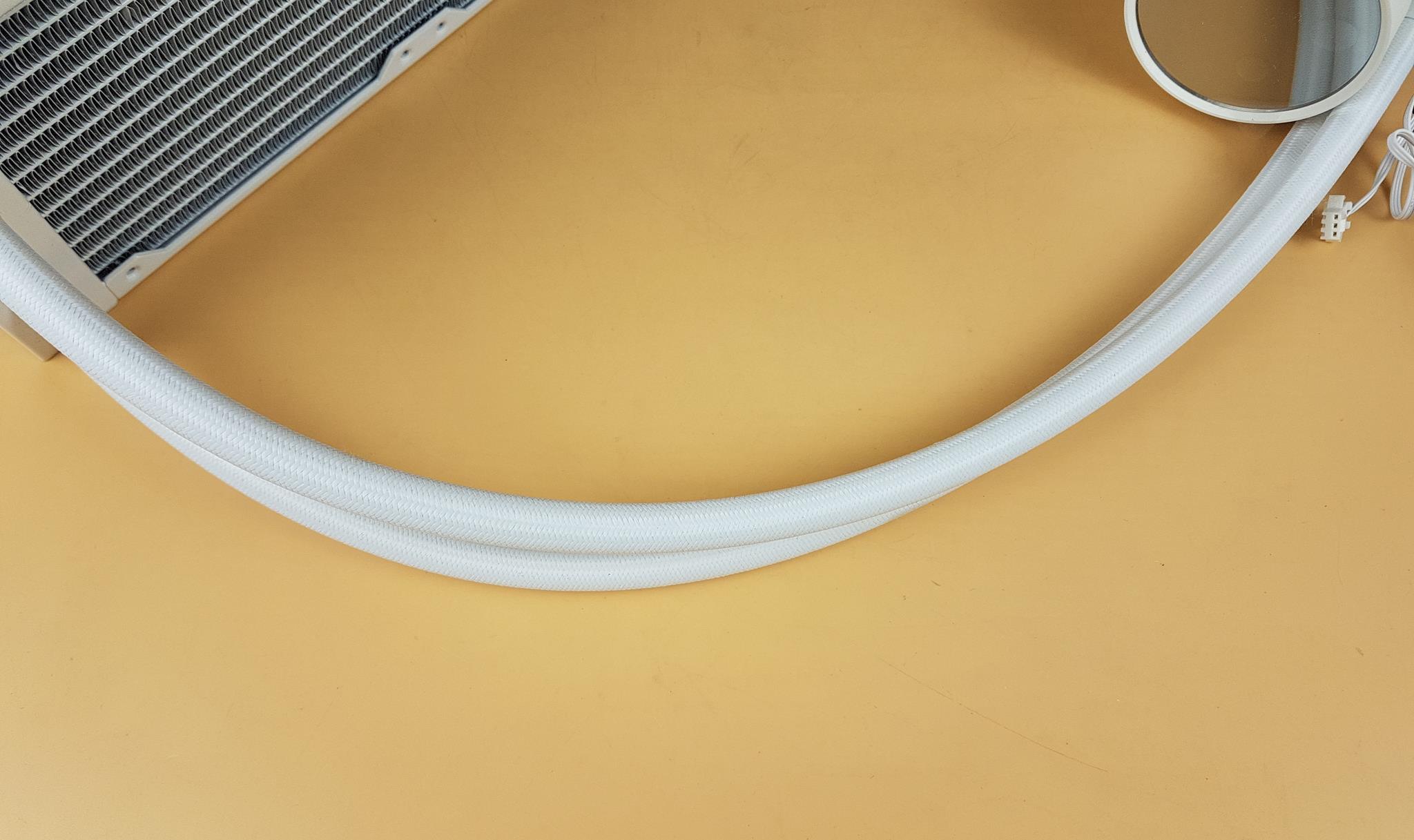 We have a full-length white color tube in this cooler. The soft tubing is made from upgraded anti-explosion rubber tubes manufactured using an anti-corrosion, crush resistant and thermostable material. The soft material tubing is flexible and doesn't produce kinking which is always a plus. Deepcool is using mesh sleeves on the hoses to give them clean look. The length of the tube is approximately 465mm. This length is more than one would need.
Pump/Block
Let's take a look at the main element of this cooler. It is the water block with the pump housing. This cooler has retained the basic footprint of the Castle series coolers which is a circular cup shape design of the pump housing with an infinity mirror display.
The block measures 91x79x47mm, larger than the Castle 360EX's 86x75x71mm. It features a reflective glass top with a removable lid that allows users to orient the DeepCool text as desired. The lid is backlit with A-RGB illumination, setting it apart from the Castle RGB and RGB V2 coolers.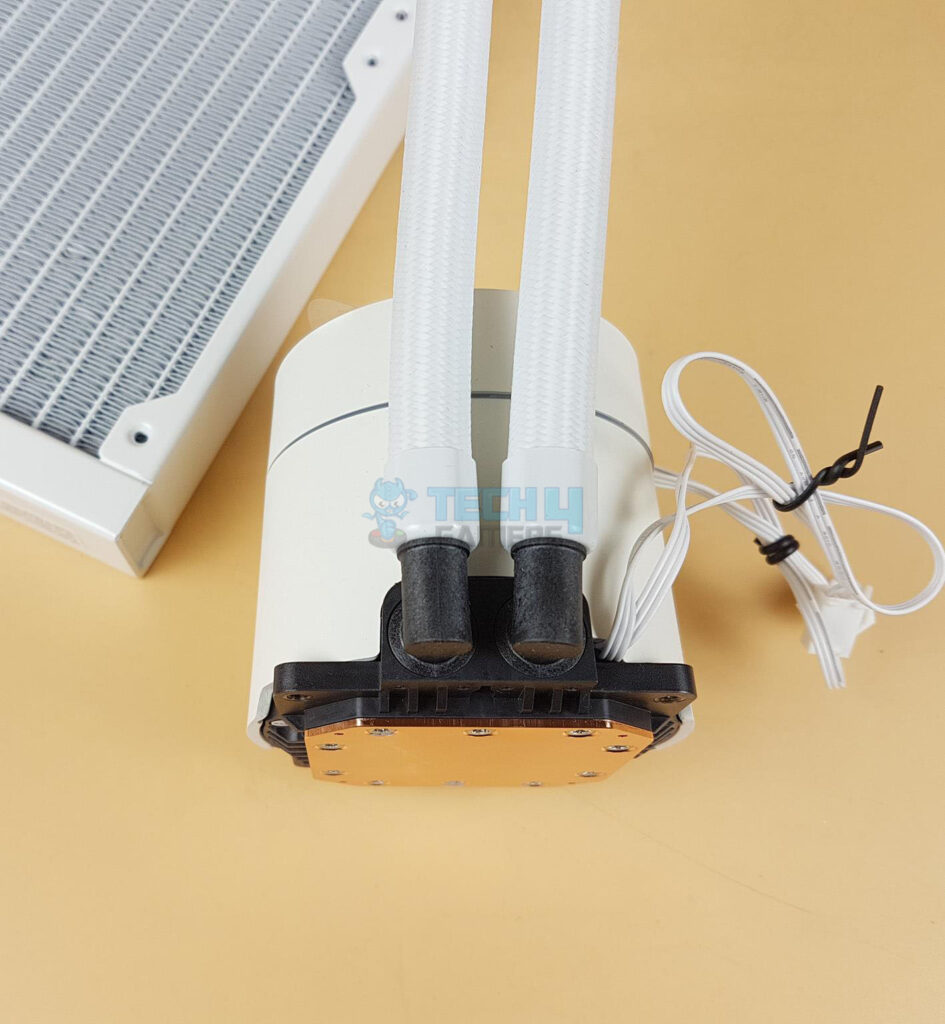 The tubes are installed in a 90° mount on the base of the block making them to protrude by approximately 18mm. Tubes can be rotated to the left or right side position. Two cables are coming out of the pump housing.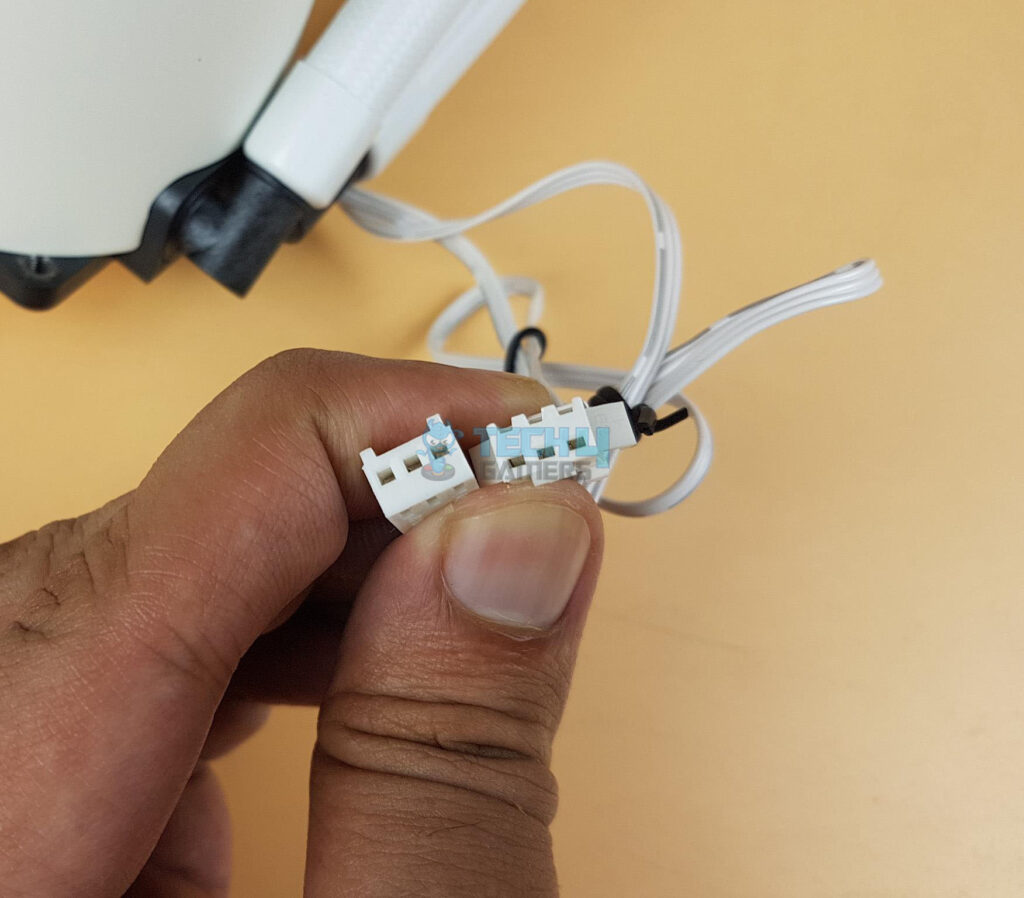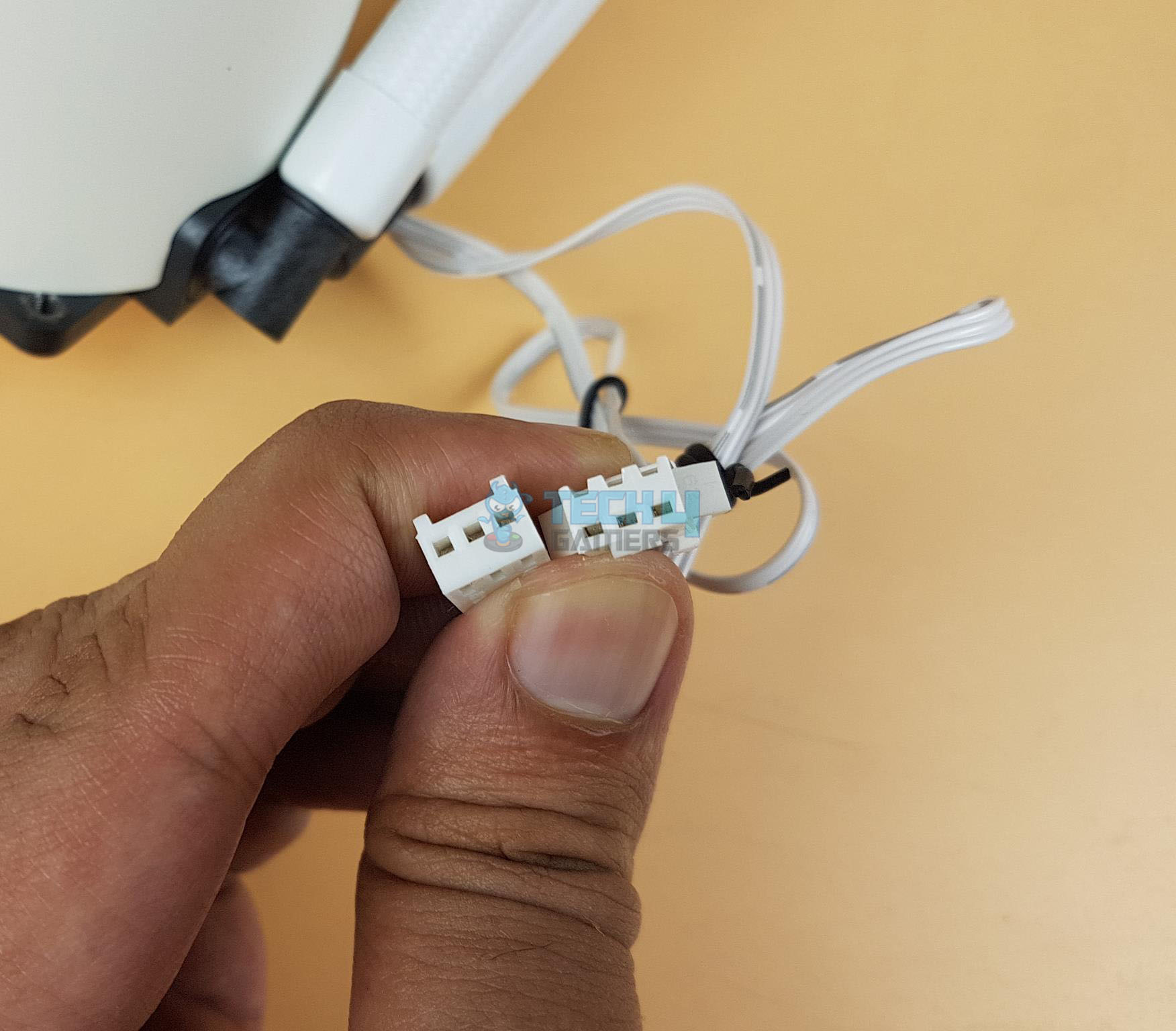 The pump housing has a 3-pin power cable and a proprietary 3-pin A-RGB connector cable.
There is a sticker on the front side of the block indicating the directions in which the lid can be rotated to open or close it. The left and right sides of the block are blank.
The motor of the unit uses high-quality ceramic bearings to obtain a near-silent performance level. The pump has a rated speed of 2550±10% RPM at 12VDC rated voltage. Power consumption is 2.52 Watts using 0.21A current. The noise level is rated at 17.8 dB(A).
Let's take a look at the base of the block. The base has a size of 53x53mm approximately which is quite large given the size of CPU IHS that we will be using for the testing. The unit comes with the pre-applied thermal paste.
The above picture shows the copper base after removing the thermal paste. Taking a closer look at the black color base housing, we can spot two mounting holes on which the mounting brackets are to be installed.
Fans
DeepCool includes three CF120 A-RGB white fans with the cooler, featuring 9 opaque blades with dedicated air channels and DeepCool logo stickers at the center. Each fan has anti-vibration rubber pads on all corners and a plastic main frame with airflow and blade spin direction indicators. When installing these fans, take care to align them correctly, following the arrow indicators to ensure optimal airflow and cooling performance.
There is a flat 4-pin PWM power cable coming out of the fan. The second cable is the A-RGB one with the proprietary 3-pin connector. Looking at the back of the fan, we can see a 4-arms assembly holding the blades and the center. The fans are made in China. One of the arms has a widened body as it carries the power cable. There are air-forming channels on the edges of the frame.
The salient specifications of the fans are:
| | |
| --- | --- |
| Dimension | 120x120x25mm |
| Speed | 500~1850±10% RPM |
| Air Flow | 69.34 CFM |
| Air Pressure | 2.42 mmAq |
| Noise | ≤ 30 dB(A) |
| Fan Connector | 4-pin PWM |
| Bearing | Hydro |
| Voltage | 12VDC |
| Current | 0.17A |
| Power Consumption | 2.04W |
| LED Voltage | 5VDC |
| LED Power Consumption | 2.25W (Pump) / 6.6W (Fans) |
Cables and Controller
Let's take a look at the bundled accessories.
A-RGB Lighting
The cooler features ARGB flowing light system with 5 in-built effects:
Dynamic
Static
Breathing
Comet
Fashion Collision
Here are some pictures.
DeepCool Castle 360EX Images - Photo: Tech4Gamers
Installation
The installation is simple and convenient. We need 11 components to set up the mounting hardware for the block. It took us three attempts to properly install the block on the Intel LGA1700 socket. This is something you should keep in mind when using this cooler on that socket. Better recheck the mounting before putting it to use. Other than that, there is no other observation.
Clearance
The cooler being an AIO has no clearance issue for the RAM and PCIe slot. However, make sure that your case supports 360mm AIO. The dimension of the radiator without fans is 402x120x27mm (LxWxH).
Testing
The following test bench is used: –
Here is the settings table for testing:
| | |
| --- | --- |
| P-Cores Clock (MHz) | 4800 All Cores |
| E-Cores Clock (MHz) | 3800 All Cores |
| VCore (V) | 1.140V [Overrides to 1.183V] |
| Turbo Boost | Disabled |
| C-States | Disabled |
| Speed Step | Disabled |
| Thermal Paste | Noctua NT-H1 |
| Thermal Paste Application | 4 small and 1 large dots on the IHS. |
| Test Run Time | 30 minutes for XTU Stress Test and 20 minutes CINEBENCH R23 |
| Idling Time | 10 minutes |
| Fan Speed | 100% PWM Duty Cycle |
| Header | CPU_Fan/CPU_Opt Headers |
| Software | Intel XTU and CINEBENCH R23 |
Not every run of the stress test may yield the same result. This could well be due to many factors like mounting pressure, thermal paste application and varying ambient temperature.
Not to mention the silicon differences even among the same category of chips. Hence, it is pertinent to mention the testing methodology along with the specifics.
Results
Noise
We are not measuring the noise level at the moment due to environmental noise which is beyond our control. The fans are loud at full speed and I would suggest PWM Auto control or a custom fan curve.
Should You Buy It?
You Should Buy It If:
You want a visually appealing AIO: The cooler's infinity mirror design, coupled with the sleek white finish gives it an aesthetically appealing appearance.
You want a reasonably priced 360mm cooler: Surprisingly, The DeepCool Castle 360EX A-RGB offers great value, combining excellent performance and attractive visuals in a reasonable price.
You want an easy-to-install cooler: DeepCool's comprehensive selection of included mounting hardware, coupled with the easy-to-follow installation procedure, makes the cooler fairly easy to set up.
You Shouldn't Buy It If:
You have limited PC space: The larger pump and the radiator mean that anyone working with limited PC case space will not be able to install the DeepCool Castle 360EX A-RGB WH.
Conclusion
The DeepCool Castle 360EX A-RGB WH is a 360mm CLC cooler, with an all-white design. However, there's one exception – the mounting screws are not white. The aluminum-made radiator measures 402x127x27mm (53mm with fans) and has a fin-per-inch count of 22. It features Anti-Leak technology, upgraded anti-explosion rubber tubing, and mesh sleeves for aesthetics.
Moving on to the block, it has a removable and rotatable lid with an infinity mirror effect, and the base measures 53x53mm. The pump operates at 2550±10% RPM with a noise level of 17.8 dB(A). The cooler comes with three white CF120 fans featuring A-RGB lighting, and they run at 500-1850±10% RPM.
For added lighting control, there's an RGB controller, an included A-RGB hub, and a fan hub, providing ample customization options. Installation can be a bit tricky, especially on Intel LGA1700 sockets. In terms of pricing, the Castle 360EX A-RGB WH is listed at $133 and comes with a 3-year limited warranty. Overall, it's a well-equipped cooler with stylish aesthetics. However, it's worth noting that installation could be smoother.
Awards Won By The DeepCool Castle 360EX
Recent Updates
---
September 4, 2023: Few text changes to improve readability. Also added galleries
---
Was our article helpful? 👨‍💻
Thank you! Please share your positive feedback. 🔋
How could we improve this post? Please Help us. 😔
[Hardware Reviewer & Editor]
Meet Nauman Siddique, a highly experienced computer science graduate with more than 15 years of knowledge in technology. Nauman is an expert in the field known for his deep understanding of computer hardware.
As a tech tester, insightful reviewer, and skilled hardware editor, Nauman carefully breaks down important parts like motherboards, graphics cards, processors, PC cases, CPU coolers, and more.
15+ years of PC Building Experience
10+ years of first-hand knowledge of technology
7+ years of doing in-depth testing of PC Hardware
A motivated individual with a keen interest in tech testing from multiple angles.
I majored in Computer Science with a Masters in Marketing
Previously worked at eXputer, EnosTech, and Appuals.