The all-new Intel Raptor Lake CPUs are finally here, and one of the most interesting parts about them is they support the LGA 1700 socket, which their predecessors mainly used.
So, you don't necessarily have to buy the latest 700-series motherboard, and you can still use the older 600-series motherboards with your 13th-gen chipset.
However, will you miss out on any performance upgrades or features by skipping the latest motherboard? To find out the answer to that question, we will be doing an in-depth comparison of the Z790 Vs. Z690 chipset motherboards
Let's get started!
---
Key Takeaways
Both the Z790 and the Z690 motherboard support the LGA 1700 socket, meaning you can pair them with the Alder Lake CPUs as well as the latest Raptor Lake lineup.
The Z790 is a refined version of its predecessor, offering better PCI express lane configurations, an extra USB 3.2 20 GBps port, and higher DDR5 memory clock speeds.
At the moment, the Z690 offers better bang for the buck as you can get one for a relatively lesser price.
---
Z790 Vs Z690: Specifications
Let's go over their specifications to understand the differences between the Z790 motherboards and the Z690 motherboards.
| Chipset | Z790 | Z690 |
| --- | --- | --- |
| Compatibility | 12th, 13th Gen | 12th Gen, 13th Gen |
| CPU Overclocking | Yes | Yes |
| Memory Overclocking | Yes | Yes |
| Memory Support | DDR4 & DDR5 | DDR4 & DDR5 |
| Max Memory Capacity | 4 | 4 |
| Max Memory Slots | 128 GB | 128 GB |
| TDP | 6 W | 6 W |
| Number of DIMMs per channel | 2 | 2 |
| Number of Displays Supported | 4 | 4 |
| DMI 4.0 Lanes | x8 | x8 |
| CPU PCIe 5.0 Lanes | 1×16 or 2×8 | 1×16 or 2×8 |
| CPU PCIe 4.0 lanes | 20 | 12 |
| Chipset PCIe 3.0 lanes | 8 | 16 |
| SATA 6 Gb/s ports | 8 | 8 |
| Max USB 20 Gb/s ports | 4 | 5 |
| Max USB 10 Gb/s ports | 10 | 10 |
| Max USB 5 Gb/s ports | 10 | 10 |
| Max USB 2.0 ports | 14 | 14 |
| Integrated Wi-Fi | Intel® Wi-Fi 6E AX211(Gig+) | Intel® Wi-Fi 6E AX211(Gig+) |
| RAID Support | PCIe / SATA | PCIe / SATA |
| RAID Modes | 0,1,5,10 | 0,1,5,10 |
Z790: A Refined Version Of Z690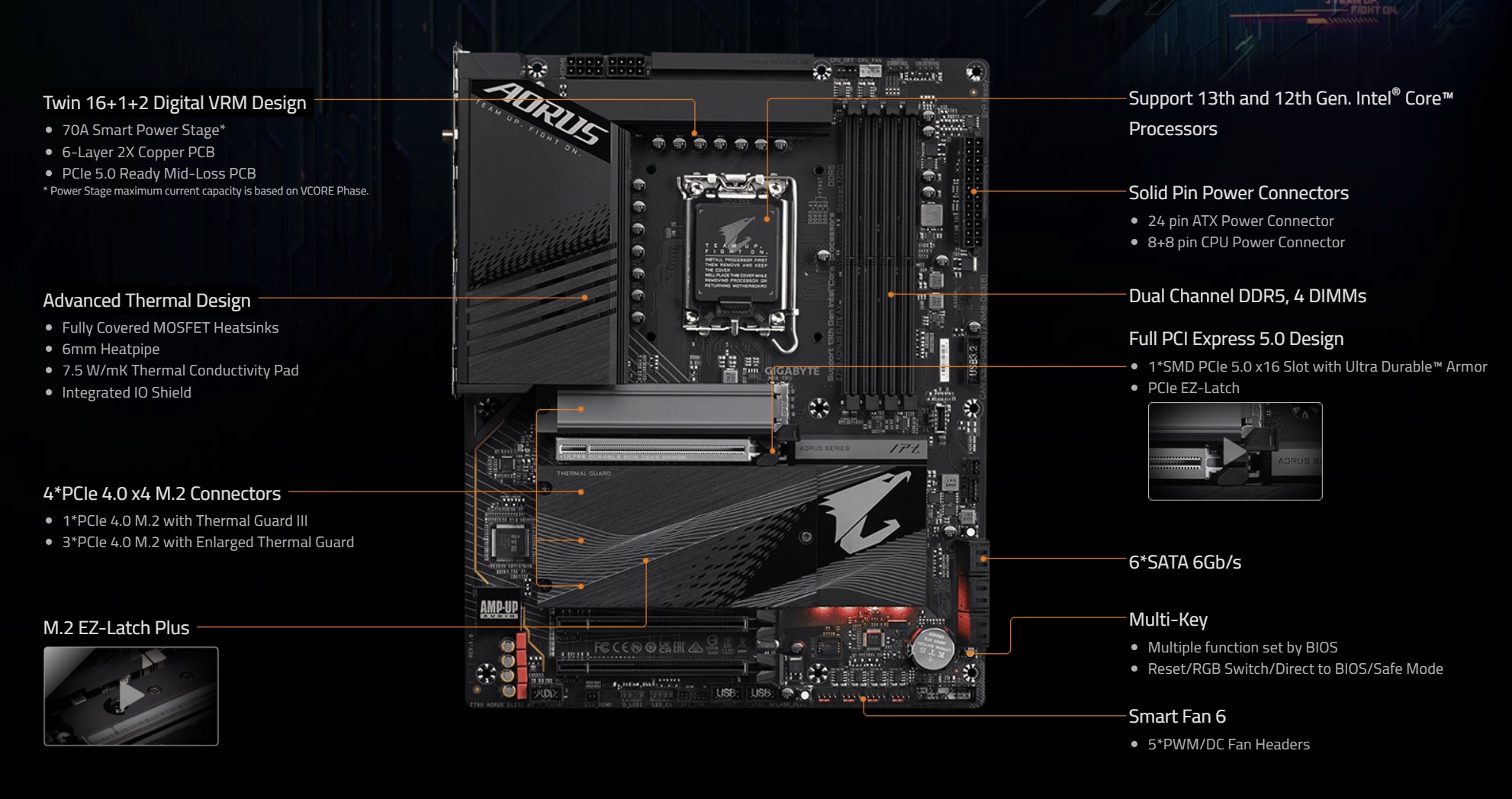 One important thing to understand about these chipsets is that Intel packs its Z chipsets with all the possible bells and whistles. So, any Z chipset will be bundled with lots of connectivity features, bandwidth, and overclocking support that were top-of-the-line at its time.
Similarly, the last-gen Z690 chipset also supported a plethora of features like next-gen DDR5 memory support and several USB ports and PCIe lanes that are still very much in play here.
On top of that, since the 13th-gen Raptor Lake architecture falls under Intel's "tock" phase, there are no revolutionary changes anywhere. In fact, even in our i9-13900K vs. i9-12900K comparison, we noticed that while the 13th-gen CPU was superior, it only performed about 13.4% better than its predecessor.
The point is, the Z790 chipset is supposed to be a refined version of its predecessor and not a complete redesign with revolutionary technologies. That's the main reason why older 600-series motherboards can still support the Raptor Lake CPUs because nothing crucial has changed. All it needs is a BIOS update, and you can pair your Z690 motherboard with the flagship Core i9-13900K.
Z790 Vs. Z690: Key Differences
Let's discuss the key differences between the two.
Revised PCIe Lanes And An Extra USB Port
So, when you go over their specifications next to each other, you will notice that not a lot has changed. Since both motherboards support the same LGA 1700 socket, they have very, very similar features. All in all, the Z790 is the "tock," whereas the Z690 was the "tick."
Mainly, there are two slight improvements in the Z790 motherboards. First of all, you get an extra USB 3.2 Gen 2×2 20 GB/s port, bringing the total 20 GB/s ports to 5, which is 4 in Z690 motherboards.
Secondly, while the total number of PCI express lanes is the same in both motherboards, that is, 28, its configuration has been changed slightly to cater to better connectivity.
The total number of PCIe 3.0 lanes have been cut in half from 16 in Z690 to 8 in Z790. On the other hand, the total number of PCIe 4.0 lanes have been increased from 12 in Z690 to 20 in Z790, providing better connectivity options.
The entire reallocation of PCI express lanes has also increased the maximum number of M.2 slots. Now, a Z790 motherboard can support up to five M.2 slots, whereas the last-gen Z690 motherboard can only support up to four.
Higher DDR5 Speeds
While both the Z790 and the Z690 support
DDR5
memory, Intel has been quite adamant in keeping the DDR4 support till 2024, unlike AMD with its AM5 socket, which only supports DDR5 memory.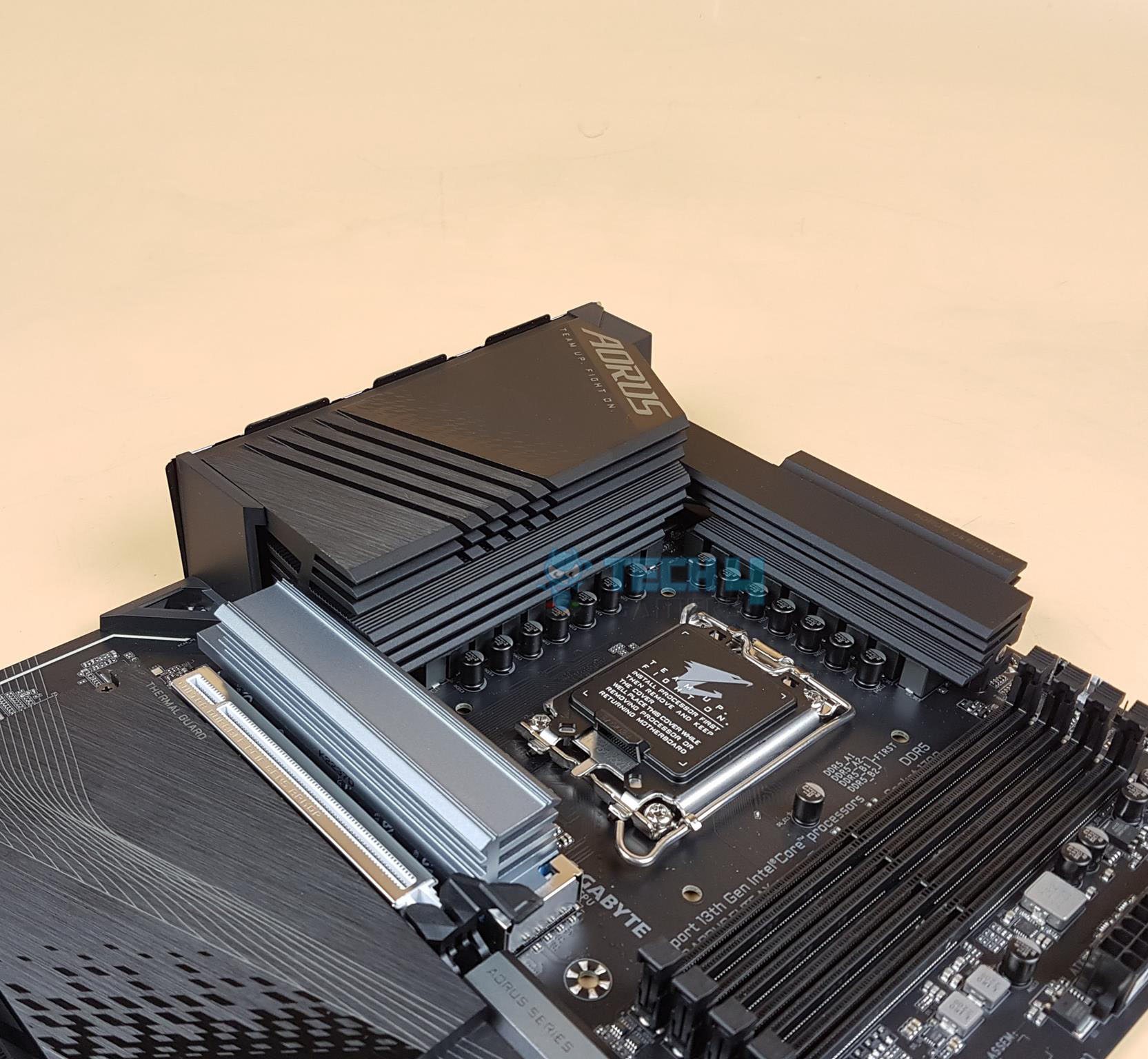 However, there is a slight difference between the two motherboards in terms of DDR5 memory speeds. Even though both the Z790 and the Z690 are backward compatible with DDR4 memory with transfer rates of up to 3200 MT/s, the Z690 only supported DDR5 memory with up to 4800 MT/s. On the other, the latest-gen Z790 supports DDR5 memory transfer rates of up to 5600 MT/s. You can check out our guide on
DDR4 vs. DDR5 Ram
to learn the difference between the two.
Should You Upgrade To The Z790?
Well, as we saw earlier, there aren't a lot of differences between the two motherboards. Apart from the reallocated PCIe lanes and a bit higher DDR5 memory clock speed, everything remains the same In Z690 & Z790.
So, if you aren't interested in the thin layer of upgrades that the Z790 comes with, you can use the Z690 without running into any issues. Not only that, but a last-gen motherboard will also go easy on your wallet.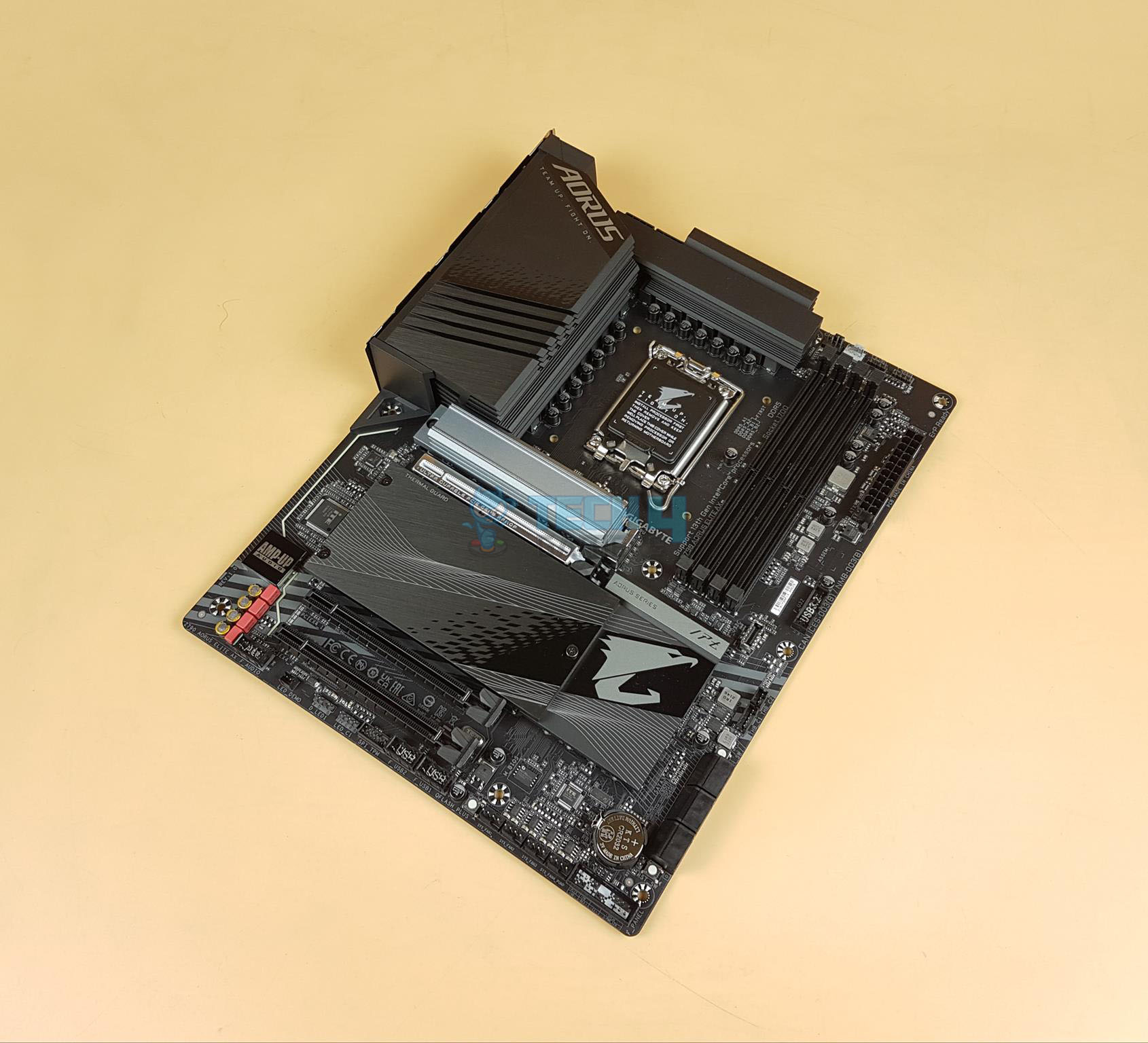 Since Z790 is relatively new, it's priced on the higher end of the spectrum, and seeing that it does not offer much over the Z690, the latest-gen motherboard is not the bang for the buck.
You can overclock your Z690 motherboard if you want. Similarly, any other bells and whistles that the Z790 comes with are also included in the Z690. For more information about which Z690 motherboard to go for, check out our detailed guide on the best Z690 motherboards.
However, if you're moving from an older rig with no budget issues, then you should definitely go for the Z790. After all, you might need a couple of upgrades that the latest motherboard comes with. To help you with the purchase, we have compiled an in-depth guide on the best Z790 motherboards.
FAQs
Can I use my i9-13900K with a Z690 motherboard?
Yes, since the Raptor Lake CPUs use the older LGA 1700 socket, you can pair any 13th-gen chipset with Z690 motherboards. All you need is a BIOS update from your motherboard's manufacturer and you should be good to go.
What is the difference between Z790 and Z690?
Not much has changed with Intel's latest Z790 chipset. The PCI express lanes have been reallocated for more PCIe 4.0 lanes, there is an extra USB 3.2 20 GBps port, and the motherboard supports up to 5600 MT/s DDR5 memory.
Is it worth upgrading to Z790 from Z690?
Not really, unless you absolutely want the small number of upgrades that the Z790 brings, there is no need to swap out the Z690 motherboard with the latest Z790. Especially if you have a high-end Z690 motherboard.
Was our article helpful? 👨‍💻
Thank you! Please share your positive feedback. 🔋
How could we improve this post? Please Help us. 😔