[Comparisons Expert]
Ali Tasueef is an experienced writer and computer enthusiast with a passion for graphics cards and processors. With a wealth of knowledge in the field of computer technology, he regularly publishes blogs and in-depth comparisons on Tech4Gamers.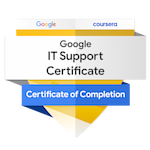 In the RTX 4060 vs RX 6700 XT comparison, we will take a look at the performance of these GPUs in various gaming scenarios and resolutions.
News
Hi-Fi Rush is an example of the benefits of Xbox Game Pass, and Phil Spencer is confident more games like this will show up on the service.