Enabling TPM 2.0 involves accessing BIOS/UEFI settings, finding the TPM option in the Security or Advanced section, and enabling it to enhance security and enable features like BitLocker encryption, although the specific process may vary by manufacturer.
---
Key Takeaways
TPM 2.0 is vital for running Windows 11 and is primarily used for identity and data protection.
You can check whether your PC has TPM 2.0 through the PC Health Check app. More often than not, the app is already there through Windows updates.
The 2.0 technology is compatible with most PCs released after 2015 but may not be enabled. It's important to check your system before claiming it doesn't have TPM 2.0.
Different CPU manufacturers use different names for the TPM technology.
---
A Close Look At What TPM Is
The Trusted Platform Module (TPM) is a crucial but often overlooked chip found on motherboards or CPUs. It serves as a crypto processor, using cryptographic keys to protect data, significantly enhancing computer security. Despite existing since 2011, TPM gained prominence with Windows 11's requirements, expanding its role in providing robust security to all Windows users.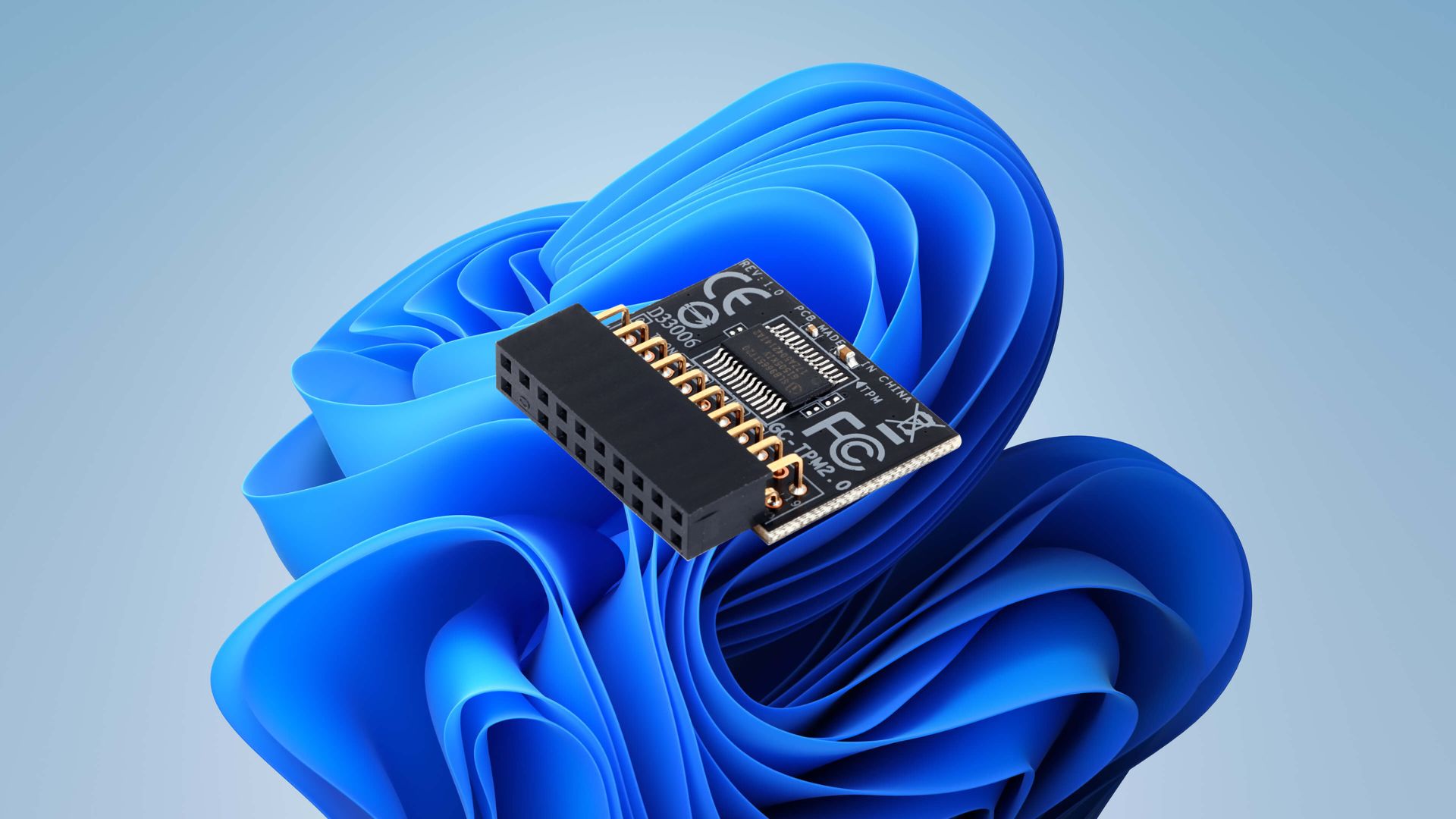 Windows users face a significant ransomware threat, prompting Microsoft to require TPM 2.0 for
Windows 11
to enhance security. TPM safeguards encryption keys, user credentials, and sensitive data. In Windows 11, features like Windows Hello and
BitLocker
utilize TPM for identity and data protection. The PC Health Check application helps determine Windows 11 compatibility. While Windows 10 is supported until 2025, Windows 11 offers new features worth considering.
How To Enable TPM 2.0
Ensure your PC has TPM 2.0 for Windows 11 installation. You can use Microsoft's PC Health Check tool to determine compatibility. After running the test, the tool will indicate if your device meets the requirements. For a more detailed evaluation, click "See all results" to check if TPM 2.0 is enabled on your PC, as it might need activation despite having the capability.
Steps to verify TPM 2.0 status:
Choose the settings option in Windows.
Select the Update and Security option.
Choose Windows Security.
We recommend making sure that the Specification 2.0 Version is chosen in the Security Processor portion. If the number is different, your computer may not be compatible with the latest Windows. That said, if this function is not enabled, there is a good chance that it is only a matter of activating it. You can determine whether TPM 2.0 is available by checking the Microsoft Management Console.
Here are the steps you need to follow:
Press the Windows and R keys simultaneously to enable the Run window.
Once the Window is open, enter the "tpm. msc" command.
Remember, if the TPM Manufacturer Information has a Specification Version lower than 2.0, the TPM may not work properly. It is also worth keeping in mind that a TPM could be inactive on your computer if it displays a "Compatible TPM cannot be detected" warning.
Activating TPM 2.0 on popular motherboard options like Intel and AMD is fairly simple.
Here are the steps you need to follow:
For AMD Motherboards
Repeatedly press the Delete key when your PC is booting.
Go to UEFI and look for the "Advanced" option.
Look up the AMD FTMP section.
Choose firmware TPM, which you will find in the TPM Device selection menu.
Press F10 and save the modifications by restarting your computer.
For Intel Motherboards
Continue pressing the Delete button while the computer is booting up.
Choose the PCH-FW setting in the "Advanced" options.
Look for PTT and select the "Enable" option.
Click on "OK" when a warning Window appears.
Restart the computer.
How To Activate Through BIOS
Those who are fortunate enough to have the right Trusted Platform Module installed must check whether it is activated. If it isn't, make sure you enable it immediately. Mentioned below are the steps you need to follow to enable TPM version 2 in BIOS. Before we proceed, however, it is worth remembering that the procedure could vary depending on the type of motherboard you are using.
Follow these steps:
Start by rebooting your PC.
Press the F2 button to enter the setup menu for BIOS while your PC is booting.
Use the arrow buttons to choose the Security option.
Look for AMD CPU FTPM or IPTT (Intel Platform Trust Technology).
Choose "Yes" on the "Enabled" option.
Exit the BIOS by pressing F10 and save the changes.
For AMD Motherboards
Follow these steps:
Press F2 or Delete continuously when the computer is booting up to gain access to BIOS.
Press F7 to enter the Advanced Mode.
Go to the drop-down menu and choose "Settings."
Look for the "Security" feature.
Select the "Security Device Support" option to activate the security.
Go to the "AMD fTPM Switch" menu and change AMD fTPM to [AMD fTPM].
For Intel Motherboards
The process to enable TPM 2.0 is almost the same for Intel Motherboards.
Here are the steps you must follow:
While your computer is booting up, press F2 or Delete to access BIOS.
Press the F7 button to open Advanced Mode.
Enter Settings and select "Security".
Click on the "Trusted Computing" button.
Choose "Security Device Support," and change the status to Enable.
Finally, go to the TPM Device Selection option and enable PTT security.
Can I Activate TPM 2.0 In Gigabyte Bios (BIOS Auros)?
Enabling TMP 2.0 is indeed possible in Gigabyte Bios.
All you need to do is follow these steps:
For AMD Motherboards
Turn your PC on. If it is already on, restart it.
Press the delete key and keep holding it once the boot screen pops up.
Go to Advanced Mode and press F2 to activate TPM.
Navigate to the Settings option and click on Miscellaneous.
Then, choose AMD CPU FTTPM, followed by enabling the TPM.
Choose the Save and Exit buttons and restart your PC.
Tip: "Make sure to follow the steps as mentioned"
For Intel Motherboards
Follow these steps:
Start by restarting your computer.
Hold the delete button until there is a beep.
Once the BIOS loads up, go to Advanced Settings by pressing F2.
Navigate to the PTT section and select the "Enabled" option.
Save the changes and exit, returning to BIOS.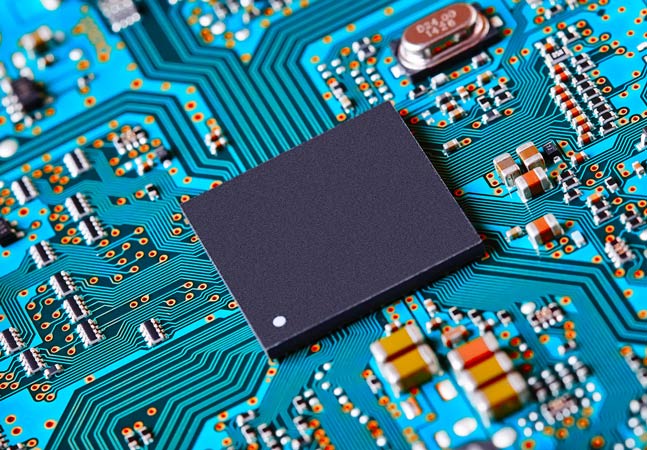 Primary Functions Of TPM
The Trusted Platform Module chip has multiple uses, with device encryption, integrity verification, authentication, and identification being the main ones. Here is a look at the primary reasons for incorporating TPM.
Managing And Storing Passwords
More often than not, operating systems need authentication to protect data, systems, or keys. These keys are now stored in a memory cell present in the chip, ensuring the information remains safe even when the power goes out. This makes TPM a significantly safer option compared to BIOS management passwords.
Encrypting Hard Disk Partitions
The TPM technology is capable of encrypting hard disk partitions seamlessly. Some manufacturers make use of a single-click restoration function, arguably the most concentrated version of the purpose. Microsoft and other massive commercial software companies also use TMP to encrypt partitions.
Maintaining Platform Integrity
TPM can maintain any computer device's integrity with maximum efficiency, despite the type of OS they are using. The technology was specifically designed to make sure the boot procedure commences with a reliable hardware and software combination, which continues till the OS boots up properly and the app starts running.
The operating system and firmware are responsible for overseeing the TPM's integrity. For instance, the UEFI (Unified Extensible Firmware Interface) is capable of using TPM to create trust. Microsoft Outlook, Office, and TXT are other examples that showcase platform integrity by utilizing the Trusted Platform Module.
Final Thoughts
This according to us was how to enable TPM 2.0. Since TPM is only available for particular devices, there has been a great deal of debate among those who own computers released before 2015. That said, if your PC was released after this year, it would most likely be compatible, and you shouldn't have any problems when upgrading to Windows 11.
It is also worth keeping in mind that different CPU manufacturers have varying terms for the Trusted Platform Module. So, before you think your PC doesn't have the TPM 2.0, make sure to double-check by learning about the specific name used by your CPU's manufacturer.
Also, while you can install Windows 11 without needing the TPM, your CPU could become vulnerable to various malware-related issues. Therefore, it would be best to follow the necessary guidelines to steer clear of bigger problems down the line.
Was our article helpful? 👨‍💻
Thank you! Please share your positive feedback. 🔋
How could we improve this post? Please Help us. 😔
[How To's & Guides Editor]
Haddi has been in the Gaming and tech Space for over 10 Years Now; he has worked on notable websites like eXputer, Gamepur, Gear Siege, Gearnuke, and plenty more. He is an expert at Games & PC Hardware; you can expect him to solve any problem. People often joke, that if there is any problem anyone can solve, Haddi can solve it faster. Currently, Haddi writes and manages a Team of Experts at Tech4Gamers.
Contact: [email protected]