Error 0x0000007A, also known as the "Kernel Data Inpage Error," is a critical and often alarming Windows system error that can disrupt the stability and functionality of your computer.
Key Takeaways
Error 0x0000007A, the KERNEL_DATA_INPAGE_ERROR, is a critical Blue Screen of Death (BSOD) issue that can disrupt system stability and cause frustration for users.
This particular error code is associated with issues related to data transfer between the computer's RAM and the page file stored on the hard drive.
Common causes of Error 0x0000007A include faulty hardware and drivers, disk and file system issues, RAM and memory problems, software conflicts, and malware.
Understanding The Error 0x0000007A
The error code 0x0000007A signifies that there has been a problem
reading or writing data
from the page file, which is an essential component of the Windows operating system.
The page file, also known as the swap file, acts as an extension of the computer's physical memory (RAM) and is used to store data that may not fit entirely into the RAM at a given time.
When the system attempts to access data from the page file or write data to it and encounters an error in the process, it results in the Kernel Data Inpage Error.
Users who face the error will see a blue screen with the message:
Error Message: A problem has been detected and Windows has been shut down to prevent damage to your computer.
Causes Behind Error 0x0000007A
Identifying the specific reason behind this error is crucial for effective troubleshooting and resolution. Some typical causes of Error 0x0000007A are:
Faulty Hardware and Drivers
Disk and File System Issues
RAM and Memory Problems
Software Conflicts and Malware
Troubleshooting Steps
The KERNEL_DATA_INPAGE_ERROR can be a frustrating and alarming experience. Yet, there are a number of efficient ways to fix this problem and restore the stability of your system. To assist you in determining and solving the root cause of Error 0x0000007A, let's explore these troubleshooting techniques in more detail.
Restarting The System
Sometimes, Error 0x0000007A can occur due to temporary glitches or software conflicts. Try restarting your computer to see if the problem goes away by itself.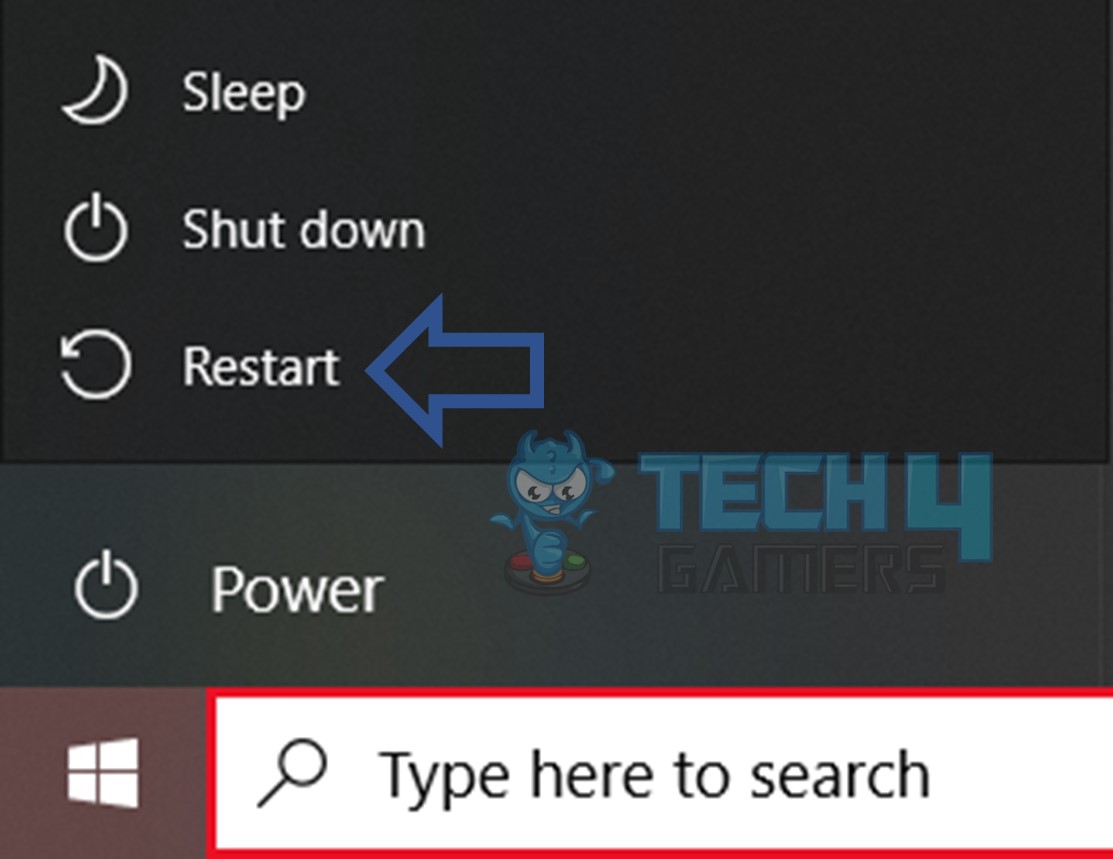 Checking Power And Hardware Connections
One of the initial troubleshooting steps to address Error 0x0000007A involves verifying your computer system's power and hardware connections.
Start by ensuring that all power cables are securely plugged into their respective sockets, including the power cord and any external power supply. Next, examine internal hardware components such as RAM sticks, graphics cards, and hard drives to make sure they are firmly seated in their slots.
Running Windows Updates
When you run Windows Updates, your computer connects to Microsoft's servers to check for the latest updates specific to your system's configuration.
Running Windows Updates is a crucial step in maintaining the stability and security of your operating system. Windows Updates provide regular patches, bug fixes, and security enhancements released by Microsoft.

Updating Device Drivers
Outdated or corrupted drivers can lead to conflicts and system instability, resulting in the appearance of an error message. Manufacturers regularly release driver updates to improve performance and address known issues.
Updating device drivers ensures that your hardware components have the latest fixes and optimizations, addressing potential bugs and compatibility issues.
Use CHKDSK Utility And Disk Checkup
CHKDSK (Check Disk) is a built-in Windows utility that helps detect and fix disk-related errors and file system issues. Running CHKDSK can be beneficial in resolving Error 0x0000007A and other disk-related problems.
Here's a step-by-step guide on how to use CHKDSK to perform a disk checkup:
Run the command prompt.

Command Prompt – Image Credits [Tech4Gamers]

In the Command Prompt, type: chkdsk /C: (Replace "C" with the drive letter of the disk you want to check).

Disk Check – Image Credits [Tech4Gamers]

If the drive is currently in use, you'll be prompted to schedule the disk check for the next system restart. Type "Y" and press Enter.
Restart your computer. The disk check will begin automatically during the startup process.
Once it is complete, your PC will boot normally. CHKDSK will display a summary of the results in the Command Prompt window.

How to Run CHKDSK – Image Credits [Tech4Gamers]
Checking for System File Corruption
Checking for system file corruption involves using two built-in Windows utilities: the System File Checker (sfc) and the Deployment Image Service and Management Tool (DISM).
These tools help identify and repair corrupted or missing system files that may be causing Error 0x0000007A or other issues. Follow these simple steps to perform the checks:
Here's a step-by-step guide to using SFC:
Open Command Prompt as Administrator.
Type the command "sfc /scannow" and press Enter.
The sfc utility will start scanning your system for corrupted files.

System File Checker Interface in Window – Image Credits [Tech4Gamers]

The scan process may take some time to complete.
Once the scan is complete, review the results:
"Windows Resource Protection did not find any integrity violations": No issues were found. Or "Windows Resource Protection found corrupt files and successfully repaired them": Corrupted files were found and fixed.

SFC Scannow – Image Credits [Tech4Gamers]
Steps to run DISM Scan (if needed):
In the same Command Prompt window, type the following command and press Enter:
"dism /online /cleanup-image /restorehealth"
DISM will scan your system for issues and attempt to repair any problems it finds.
The scan may take some time to complete.

DISM Scan – Image Credits [Tech4Gamers]

After the scans are finished, restart your computer to complete the repair process.
Memory Testing And Troubleshooting
Memory testing and troubleshooting are essential steps in resolving Error 0x0000007A. Conducting a memory test helps identify and address potential memory-related issues. Follow these detailed steps to perform memory testing and troubleshooting:
Using Run Windows Memory Diagnostic:
Press the Windows key to open the Start menu.
Type "Windows Memory Diagnostic" and select the suggested app.
Choose "Restart now and check for problems."

Windows Memory Diagnostic Tool – Image Credits [Tech4Gamers]

The memory test will start immediately after your computer restarts.
Your computer will restart after the memory test is finished.
If the test detects any memory issues, it will display a message with more details about the problem.

Windows Memory Diagnostic Tool – Image Credits [Tech4Gamers]
Using third-party Software(MemTest86) for in-depth testing:
Download MemTest86 from its official website and create a bootable USB drive or CD/DVD with the tool.
Insert the bootable media into your PC and restart it.

Use memtest86 To Check your RAM – Image Credits [Tech4Gamers]

Your computer will boot from the MemTest86 media, and the memory test will start automatically.
MemTest86 will run several passes of memory testing to check for errors thoroughly.
Allow the tool to complete all passes, which may take some time, depending on your system's memory size.

Memtest86 – Image Credits [Tech4Gamers]

If MemTest86 detects any memory errors, it will display them on the screen during or after the testing process.
Try taking out and reseating the RAM modules in their slots if memory issues are found.


Memtest86 – Image Credits [Tech4Gamers]

If the issue persists, test each RAM module individually to identify the faulty one.
Once you identify the problematic module, consider replacing it with a new one.
After completing the memory testing and troubleshooting, remove the MemTest86 media and restart your computer normally.
Removing Malware And Viruses
Removing malware and viruses is critical in resolving Error 0x0000007A, as these malicious programs can corrupt system files and lead to various system errors.
Malware and viruses can enter your system through malicious websites, email attachments, software downloads, or infected external media.
Important: Regularly scan your PC for viruses, as they can slow down the overall performance.
Resetting The PC
Resetting the PC should be considered a last resort to solve the Error when all other troubleshooting methods have been exhausted and the error persists, indicating a severe and persistent issue that cannot be easily resolved.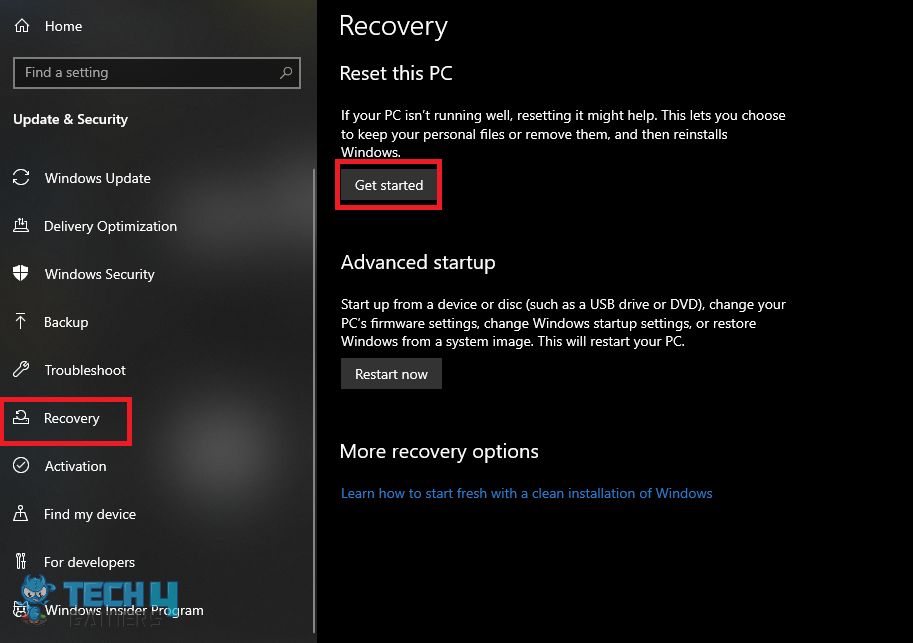 Addressing Hardware Failures
Critical hardware components malfunction can lead to system instability and trigger the dreaded Blue Screen of Death. Addressing hardware-related issues is essential for restoring the system's stability and preventing further occurrences of error.
Overheating
Overheating is a common culprit, often affecting the CPU and graphics card. Regularly cleaning the system, checking fans and heatsinks, and considering additional cooling solutions can help mitigate overheating issues.
Also Read: Graphics Card Overheating
Physical Damage
Physical damage to hardware components can also lead to errors, necessitating a thorough inspection of cables and connectors. Testing individual components and replacing faulty hardware is essential in finding the root cause of the problem.
Understanding Warranty And Repair Options
If the computer is still under the manufacturer's warranty, reach out to the manufacturer's support. Manufacturers typically offer repair or replacement services for hardware issues covered under the warranty period. This option ensures that users can fix or replace their faulty components without incurring additional costs.
For systems that are no longer under the manufacturer's warranty, seeking assistance from reputable third-party repair services becomes essential. These professional services specialize in diagnosing and fixing hardware issues. They are equipped with the knowledge and resources needed to precisely diagnose damaged parts and perform any required repairs or replacements.
Frequently Asked Questions
What is Error 0x0000007A, and why does it occur?
Error 0x0000007A is a BSOD error that indicates a kernel data in page error, often caused by hard drive issues or faulty RAM.
Are there any quick fixes for the Error 0x0000007A?
Quick fixes may include running disk checks, updating drivers, or scanning for malware. However, a permanent solution requires thorough troubleshooting.
Is it possible to recover data from a failing hard drive before replacing it?
Data recovery is possible using specialized software, but it's best to seek professional assistance to avoid further damage.
Was our article helpful? 👨‍💻
Thank you! Please share your positive feedback. 🔋
How could we improve this post? Please Help us. 😔