Have you been facing the 'Computer turns on, but no signal to monitor' issue? Don't worry. I'm well aware of how frustrating and annoying this issue can be. Therefore, learning about the possible reason behind this issue and the fixes you can try at home to eliminate it is essential.
Key Takeaways
The monitor may not be getting a signal due to either hardware or software issues.
The problem can be fixed by testing the monitor, updating drivers, testing display adaptors, changing the screen resolution, or resetting the BIOS settings.
If the problem is bigger than what you anticipated, use a professional's help.
Why Is The Issue Occurring?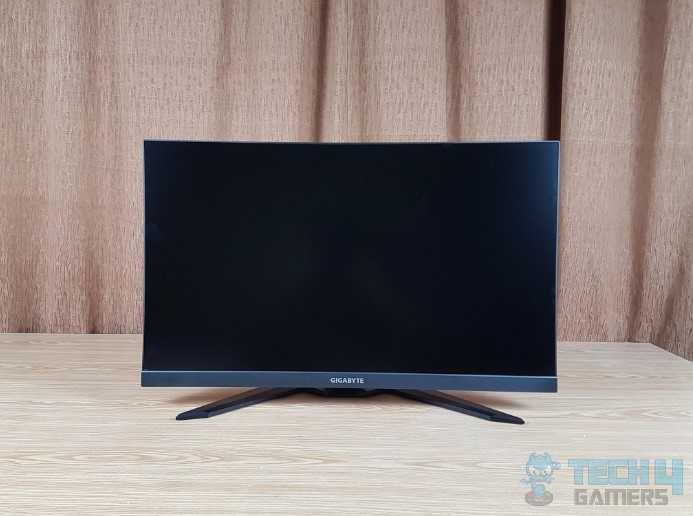 The issue can mainly occur due to a software or hardware issue. To my knowledge, a couple of software and hardware issues are linked to the problem of the computer turning on but no signal to the monitor.
Hardware Issues
The hardware issues are quite basic. The issue may be occurring due to something as little as a poor cable connection. If your HDMI cable isn't properly connected to the PC tower and the monitor, you won't be able to see anything on the monitor screen.
Furthermore, the issue may lie within the monitor. There are chances of your monitor being faulty and, therefore, unable to detect your PC. Moreover, there can be an issue with the GPU that you have installed on your PC. If the GPU is faulty or has any underlying issues, it may fail to give your monitor a display when the computer turns on.
Software Issues
Software issues can be rather complicated. They can be hard to point out as well. Therefore, I'll provide some possible issues you can consider when solving this problem. Firstly, the issue may be related to drivers. If your drivers, 'Display Adaptors' drivers, to be exact, haven't been updated in a while, then they may be causing the issue.
Moreover, any BIOS setting you may have made might also be causing an interruption and keeping your monitor from displaying anything after the computer turns on. Furthermore, the issue may be caused by a wrongly set resolution configuration. Lastly, the issue can be as minor as a glitch.
How To Fix Computer Turns On, But No Signal To Monitor Issue
This issue is not really that hard to fix. Before heading to the bigger fixes tested beforehand and recommended by the Tech4Gamers team, I'd recommend trying some easy fixes.
Here are some quick fixes that might help in solving this issue:
Restarting your PC.
Trying another HDMI Cable.
Make sure to reconnect all the cables to their respective slots.
Also Read: HDMI Port Not Working On PC [10 Fixes]
I will now head to the other fixes you can try if the ones mentioned above do not work out for you.
Testing Another Displaying Device
If you have any doubts regarding your monitor being the culprit. You can test any other displaying devices. Don't worry; you don't have to go out of your way to buy a whole new monitor for that. You can use your TV as a display device by simply plugging in the other end of the HDMI instead of the monitor.
Change The Screen Resolution
You may have accidentally set a resolution way higher than what your monitor supports, which might cause it not to turn on.
These are the steps to lower the resolution configuration on Windows 11:
Open the 'Settings' app.
Click on the 'System' tab.
Click on the 'Display' tab.

Lower your screen resolution. Image credits: (Tech4gamers)

Look for 'Display Resolution' and choose a lower resolution configuration for your monitor.
Update Drivers
Updating drivers is essential to keep your PC running smoothly. Therefore, you should know how to update drivers. In this case, you must learn how to update the display adaptor or GPU drivers.
You must follow these steps to update display adaptor drivers through the device manager:
Open the 'Device Manager.'
Click on 'Device Adaptors.'
Right-click on the display adaptor that you are using.
Click on 'Update Driver.'

Click on 'Update Driver.' Image credits: (Tech4gamers)

Click on 'Search automatically for drivers' in the newly opened window.

Click on 'Search automatically for drivers.' Image credits: (Tech4gamers)
Your PC will automatically search for any driver updates, if any.
Try Another GPU
Many processors come along with integrated GPUs. Therefore, if you are worried that the other GPU installed separately on your PC is not working, you can try switching to the integrated GPU on the CPU.
You can follow the given steps to switch to the integrated GPU:
Open the 'Device Manager' on your PC.
Look for the 'Display Adaptors' and click on it.
Right-click on the GPU with your CPU's name on it.
Click on 'Enable device' in the drop-down list.

Click on 'Enable Device.' Image credits: (Tech4gamers)
If the integrated GPU seems to be working perfectly fine, the problem may be with the GPU you used initially.
Also Read: How To Remove GPU From The Motherboard
Reset BIOS Settings
Any settings of BIOS that are keeping your monitor from displaying can be reset back to default. You can try the CMOS battery picking-out method to reset your BIOS settings.
Here are the steps to reset BIOS using a CMOS battery:
Shut down your PC and make sure the power outlet is switched off too.
Open your PC case after a while (make sure no current is flowing).
Look for a CMOS battery attached to your motherboard. It is usually close to the PCI/PCIe slots. However, the location of the CMOS battery may differ among motherboards.

CMOS battery on the motherboard. Image Credits (Tech4Gamers)

Carefully pick the CMOS battery out and let at least 5 minutes pass.
You may press the power button on the PC case for 10 seconds to drain the excess power.
Put the CMOS battery back in place while ensuring its smaller side faces down.
Your BIOS settings will automatically reset once you've returned the CMOS battery. You can reattach the PC case cover and restart it.
Conclusion
These are all the fixes that I recommend you try to fix the 'computer turns on but no signal to monitor' issue. Hopefully, trying out another displaying device, updating drivers, checking GPU, or resetting the BIOS settings will help eliminate your issue.
If none of the fixes works for you, you can try heading to a professional who can look at your computer and conduct a deeper analysis and diagnosis. You will be informed of the real reason behind the issue and will be told the fix accordingly.
Frequently Asked Questions
Will resetting my BIOS settings wipe the data off my PC?
No, the data on your PC will stay safe. Resetting BIOS settings will only change the settings of BIOS back to default.
Does lowering the screen resolution affect the performance of my PC?
If anything, it should improve the performance of your PC. Only the image quality on the screen will lower down a few notches!
Can I try using another cable instead of an HDMI?
In newer computers, finding a VGA cable slot may be difficult. However, you can check both via VGA cable if your PC and monitor are older.
Was our article helpful? 👨‍💻
Thank you! Please share your positive feedback. 🔋
How could we improve this post? Please Help us. 😔