Among other errors and bugs in Battlefield 2042, players have been getting the "Unable To Load Persistence Data." The issue is caused due to multiple reasons, including corrupted temporary files and cache. In most cases, the issue can be solved by disabling cross-play or using a VPN.
Key Takeaways
Battlefield 2042 players around the world are facing the "unable to load persistence data" error that kicks them out of the game.
Common reasons behind the error seem to be existing DNS ranges, an old router with no UPnP support, temporary files and cache, and the Crossplay feature.
The issue can be solved by clearing temporary files, disabling cross-play, or power cycling your console.
Battlefield 2042 Unable To Load Persistence Data Error [Causes And Fixes]
So, you are in the mood to destroy some tanks and deploy more troops, but you've been kicked out of the game. The message you see on the screen says, "Unable To Load Persistence Data." You can't move past this screen and continue playing the game.
The word from the developers, as well as EA, which is the official publisher of the game, is that they have already started working on identifying the cause of the issue to fix it. However, at the time of writing this, no patch, update, or fix for this error has arrived from either the developer or publishers.
Fortunately, there are many ways for you to solve this problem. Now, it is important to know that none of these solutions is a permanent one. They are more like workarounds to the problem, and you may still keep encountering the same error. Let's hope an update arrives as soon as possible. Until then, here are some methods you can try to fix the error.
Using VPN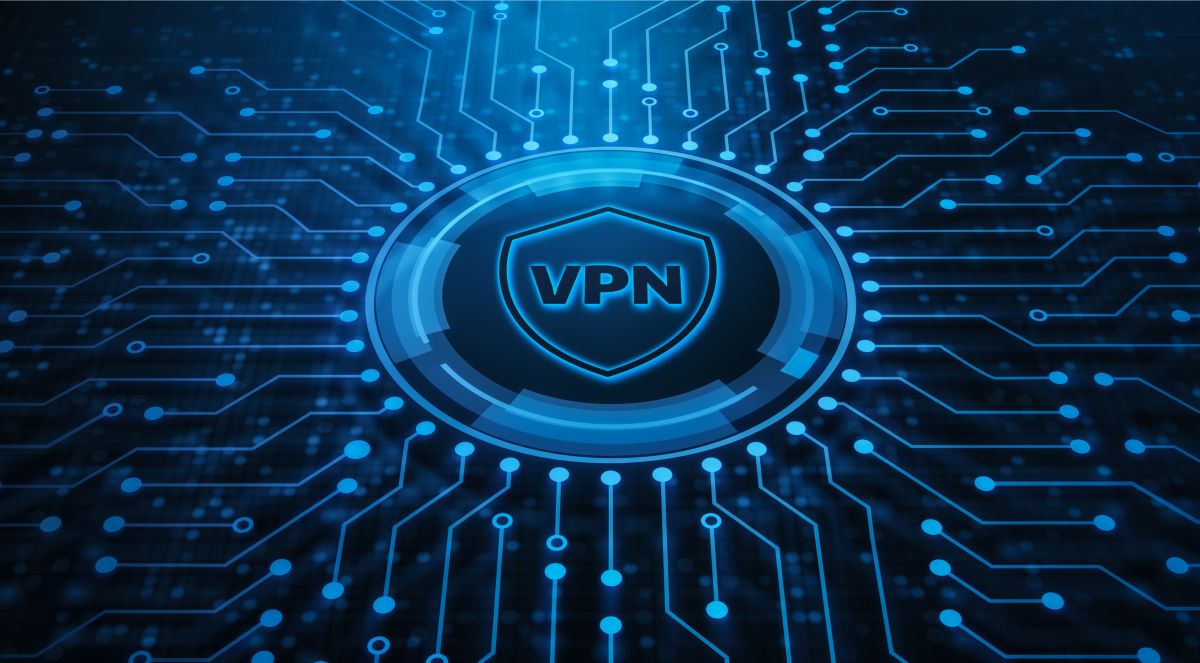 Using a VPN is the easiest of all fixes, and that's why we have chosen it to be the first one. The problem in your case may have been arising due to Level 3 Node, which is sometimes used by ISPs, but it seems to cause problems in establishing a connection with the EA server. If your internet service provider is using this node, the best way to fix the problem is to switch to a VPN.
You can always download and install a free VPN to fix the problem, but paid versions are always more reliable and safer. Do keep in mind that this method will only apply to those playing the game on personal computers.
Forwarding Ports Manually
UPnP stands for Universal Plug and Play, and it's a protocol making the discovery of devices on the same network possible without any manual steps. However, in some cases, people who are using a WiFi router might disable this option by accident.
If you have done it in the past, it is best that you use your router's interface to enable UPnP. After enabling the option, your router will require one reboot before it picks up the new changes. The problem should be fixed.
However, in some cases, people rely a lot on the best routers that they have had for many years. In that case, you may not have any support for the latest protocol i.e. UPnP, on your router and the only way to solve the problem is to perform the port-forwarding process on your own.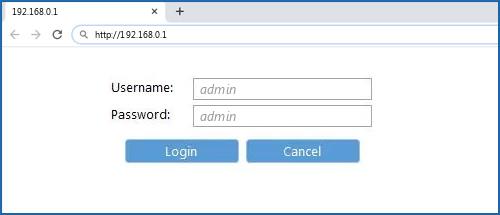 You can forward the ports using any browser that you have installed on your device. Make sure to write the following IPs down somewhere before you begin this process.
192.168.1.1
192.168.0.1
Now that you have noted down the following IP addresses, here are the steps you will follow to forward the required ports.
Double-click and open Chrome or any other browser that you use on a daily basis. Use one of the abovementioned IP addresses in the search bar and press enter. You will now have access to the setting and configurations of your router.
Your router might require you to enter a password before you can open the settings. Make sure to enter the correct password and ID at this point. If you don't remember the details, you might have to contact your ISP to get these details. You can always try "admin" as your login ID and the same as your password.
Depending on the router, the menu that appears before you enter your login details could be different. However, what you are looking for is port forwarding. In some cases, you might have the same lists as "NAT Forwarding." It will be easy for you to find the option once you are inside the router settings.
Now that you have selected this option, you will manually forward your game's ports to the device you are using for playing the game. The ports are different for each device type, so we have provided you with the list of all ports for you to choose the one that applies in your case.
PlayStation 5 And PlayStation 4
TCP: 1935, 3478-3480
UDP: 3074, 3478-3479, 3659, 14000-14016
Xbox Series X|S And Xbox One
TCP: 3074
UDP: 88, 500, 3074, 3544, 4500
Personal Computer
TCP: 5222, 9988, 17502, 20000-20100, 22990, 42127
UDP: 3659, 14000-14016, 22990-23006, 25200-25300
After manually forwarding the ports, make sure the changes are saved. The "save" button can be a bit hard to locate in some router interfaces. Restart the router for the changes to take place. Also, your game will require a restart before you can start playing it.
Dealing with artifacting issues on your PC since you installed the new graphics card? Read our detailed guide on GPU Artifacting and learn why it's happening.
Clearing Temporary Files
Temporary files may seem like an issue that takes place on computers only, but it can also affect your gaming consoles. The cache files that form on any device can sometimes be the underlying cause of a recurring error, which in this case is "Unable to Load Persistence Data."
As has been noted in online forums, blogs, and reviews, many players were able to resolve the problem through this method. In most cases, those who are playing the game on Xbox are the ones facing this problem, especially those on Xbox Series X and S.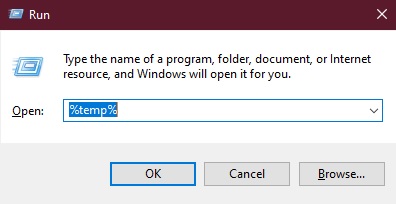 However, don't skip as yet if you are not playing on one of these consoles since this method can be useful for those playing the game on PlayStation too. However, you do have to keep in mind that the power-cycling method is completely different on different consoles–even the same consoles of different generations from the same manufacturer.
Let's learn how you can power cycle your console.
Xbox One and Xbox X
Here is how you can be sure that your power cycle was successful.
Don't try this method while your console is off. Turn it on, and let it run for a few minutes before power cycling it. If you were playing Battlefield 2042 and it kicked you out of the game due to the said error, you can begin the process right away.
Press the power button on your console and keep it pressed. Wait for at least 10 seconds.
At this point, you may see that the LED on your console has started to blink. Keep pressing the button while the LED blinks.
Once your system is off, you can remove your finger and unplug your console's main power cable and wait for 60 seconds before turning it on again.
Switch on your console, and you will hopefully be able to play the game without any interruption now.
Now, at this point, you are thinking about how you can find out if your power cycle worked successfully. Well, just note the time it takes for your console to switch on after you have power-cycled it. If the booting animation has stayed on for much longer than usual, your power cycle was successful.
PlayStation 5
Here are the steps that you have to follow to power cycle PlayStation 5 successfully.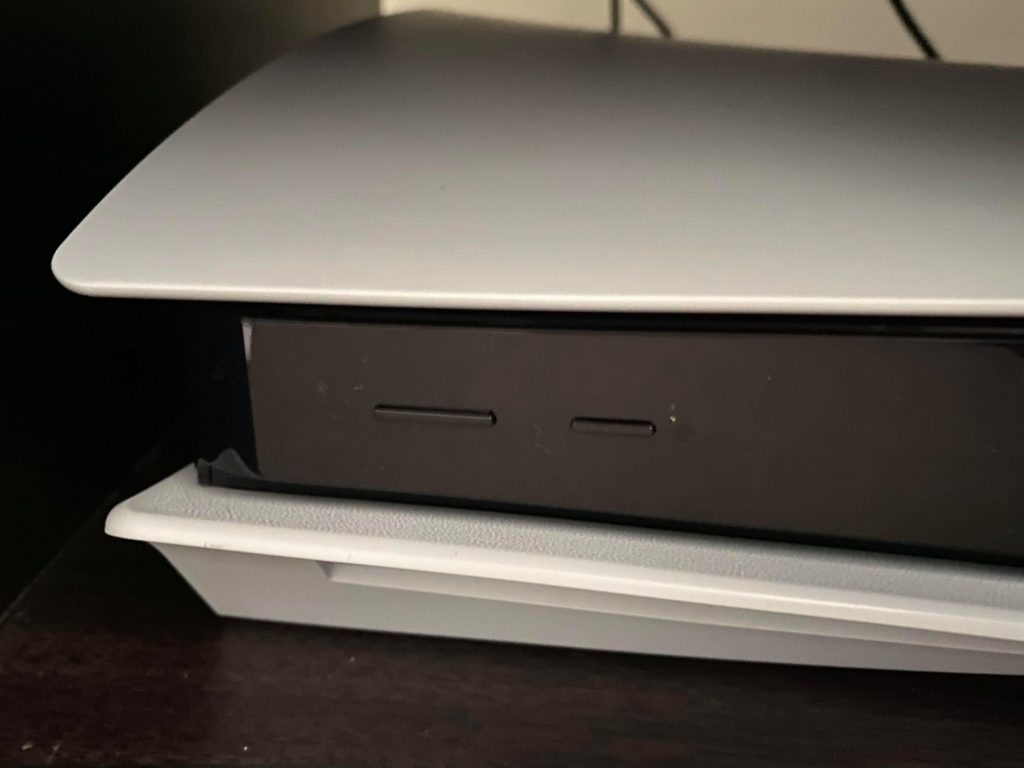 Make sure that you have turned off your console, and then press the power button and keep it pressed.
After keeping it pressed for a few seconds, you will notice that it has gone completely quiet. You can stop pressing once that happens.
Notice the LED on the console, and as soon as it stops blinking, you will need to disconnect the power cable from the console too.
After disconnecting the power cable, make sure you wait for at least 30 minutes before turning it on again.
Power on the console like normal once 30 minutes have passed, and start the game again to see if it is running smoothly and without the error.
PlayStation 4
The steps to power cycling your PlayStation 4 are as follows:
Press the power button on your PlayStation 4 while it is on (probably after you've just been kicked out of the game due to the persistence error) and keep it pressed until you are sure that there is no noise coming from the machine.
Now that your console is completely shut down, you will have to disconnect the power cable because the capacitor will not drain without completing this step. Disconnect the power cable from the console and wait for at least 60 seconds.
After you have waited for 60 seconds, you can now power your console back on like you normally would.
Try and play the game and see if the error persists. If your game wasn't running due to temporary files and cache issues, you should be able to play it uninterrupted now.
Disabling Crossplay
As exciting as the announcement of this feature from EA was, it didn't come without its fair share of downsides. In simple words, the feature isn't finished yet, and you may encounter the "unable to load persistence data" on Battlefield 2042 due to Crossplay.
If you like playing with competitors from other consoles, you will miss the feature and the action that comes with it. However, if you don't use this feature much, there is no reason to let it ruin the fun you can have in the game without it.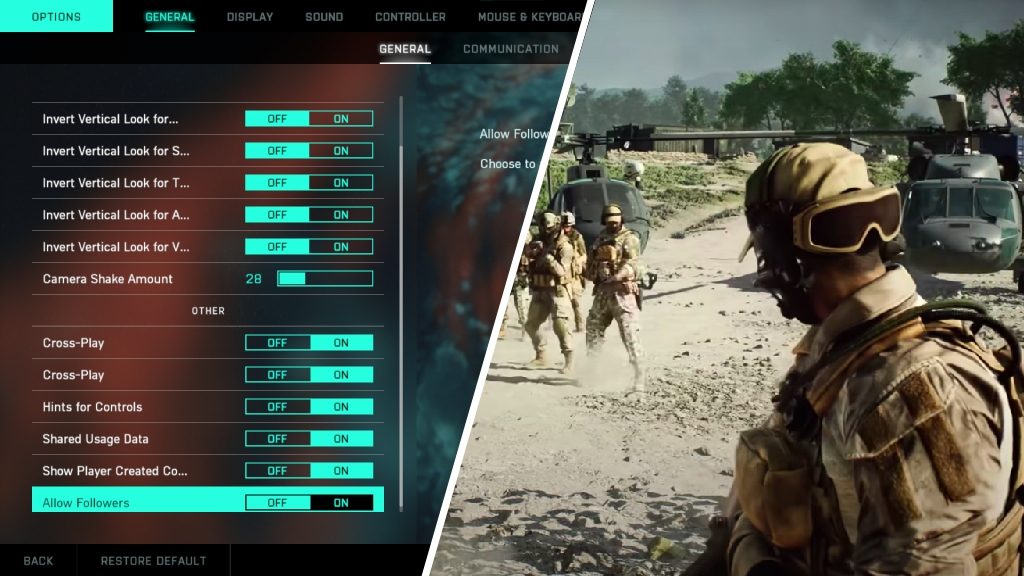 So, this solution requires you to turn off the Crossplay option, which is quite easy to do and one of the quickest fixes to get Battlefield 2042 running on your device. The important thing here is to read the instructions for the device you have as carefully as possible since they will be different for each device.
Feel like you are the king of games? Care to look at this gaming chair from Corsair?
PlayStation and PC
Let's see how we can disable Crossplay and get back to enjoying some destruction in Battlefield 2042.
Run Battlefield 2042 and wait for the game to load.
Once the login screen is gone, you will click on "Options" to open the menu on the left side of the screen at the bottom.
Doing so will open another list of menu and game controls that are arranged in a horizontal ribbon on top.
Here, you will have to click on "General" to reach the Crossplay option.
Once you are inside "General," you can start scrolling to the bottom until you reach the "Other" section.
The first entry in the "Other" section is Crossplay.
There is a toggle with this option for you to turn it on or off. Turn it off if it's in the "on" position.
Make sure you have saved the changes you have made before you exit the menu.
Run the game again, and hopefully, you will not be bothered by the same error again.
Xbox Series X and One
You must complete the following steps to disable the option on the Xbox Series X and one.
Use the Xbox button on the machine to open the Xbox guide.
The menu that drops shows up to the left will have an option called "Settings."
There is another menu for you to scroll through once you have clicked on Settings.
Here, you will stay on the "General" tab, and to the right side of the menu, you will find the "Online Safety & Family" option.
Clicking on this option will lead you to another option called "Privacy and Online Safety."
Click on "Xbox Privacy."
Here, you will see the following options: Child Defaults, Teen Defaults, Adult Defaults, Customized, View Details & Customize, and Contact Preferences. You will click on View Details and Customize.
After you have clicked on "View Details and Customize," you will land inside another menu where you have the "Communication and Multiplayer" option.
Select this option, and you will see "You Can Join Cross-network Play" with "Allow" and "Block" at the bottom.
Choose "Block," save changes and exit the settings.
Launch the game now, and you should be set.
Yes, the Crossplay feature is buried in layers, and accessing it is painful, but if this is what's causing you to be kicked out of the game, it sure won't hurt disabling it by going through this process only once.
Modifying DNS Settings
The Battlefield 2042 Unable To Load Persistence Data error can be caused by many factors, but based on the reviews from players around the world, it seems like the DNS range is the biggest culprit out of all that's causing this problem.
As a result of a problem with the DNS range you currently have associated with your device, it cannot connect with the EA server, and you get the persistence data error. Now, changing your existing DNS settings is not a difficult task at all.
Within a few steps, you can change those settings, but the instructions are completely different for each console and device type. We have provided you with instructions on how to change your DNS settings on PlayStation 5, PlayStation 4, Xbox Series, Xbox One, and PC.
Make sure you follow the steps carefully. The main idea is to switch to Google's provided DNS range from the DNS range you have on your network by default. Let's learn the steps for each device one by one.
PlayStation 5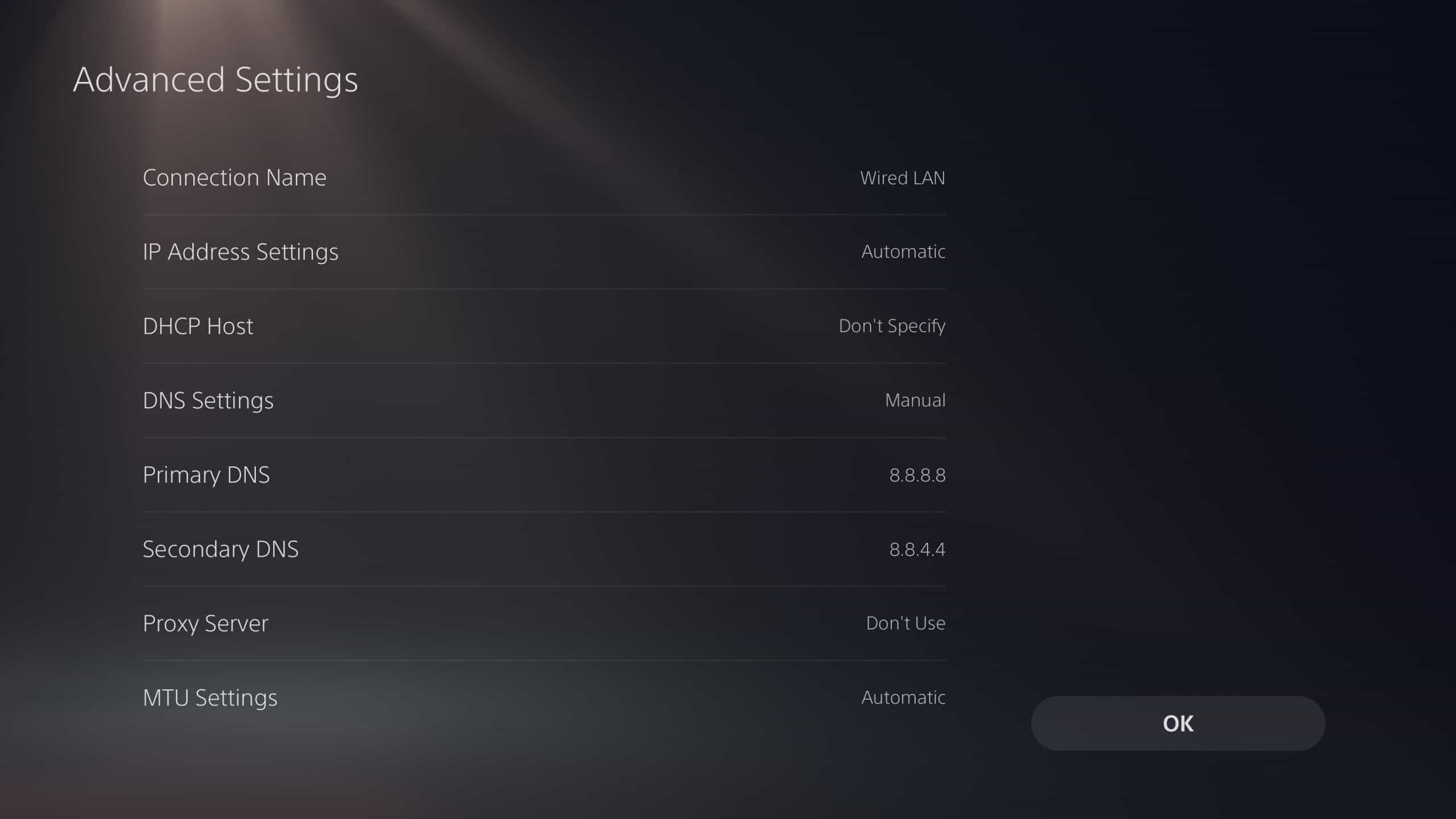 Here are the steps that you will follow for your PS5.
On the Home of your PlayStation 5, you will see the "Gear" icon. Click on it and then click on X.
You will now land on a long list of options, from which you will choose the "Network" option.
Once selected, you will see the "Settings" options again. Click on it.
At this point, you have to begin the process of creating a new internet connection, which you can do by clicking on the "Set Up Internet Connection" option.
You will see some more options after initiating a new connection. You want to go for the "Manual Setup" option.
Select the option on the next screen that applies to your situation i.e. LAN or WiFi.
Select the DNS option now, and you will now have to enter the new DNS ranges.
In the next step, you will have to insert the values (Primary DNS: 8.8.8.8 – Secondary DNS: 8.8.4.4).
Wait for the console to connect to the new network that you have just set up.
Run the game again, and you should be able to play it without any problems now.
PlayStation 4
Here is how you will set up a new connection on your PlayStation 4.
Scroll the menu on your console's home screen to reach the "Toolbox" icon that says "Settings."
Click on "Settings," and then you will have to choose the option called "Network".
In this menu, you have 5 different options, but you will go for "Set Up Internet Connection."
Pick the type of network based on your requirements i.e. LAN or WiFi.
Choose "Custom" to make sure that you are allowed to enter your DNS settings for the new connection.
Next, you want to pick the "Automatic" option and then "Do Not Specify" once you are on the "DHCP Host Name" screen.
You will now land on the screen where you will be asked to enter your DNS ranges, which are the same as those used on PlayStation 5. Here are the new DNS settings you will insert.
Primary DNS: 8.8.8.8
Secondary DNS: 8.8.4.4
Here are the configurations for those who want to opt for an IPV6 connection.
Primary DNS: 208.67.222.222
Secondary DNS: 208.67.220.220
Make sure you save the new settings you have entered and reboot your router and PlayStation 5 so you are connected to the new connection with the new DNS settings.
Xbox Series X and Xbox One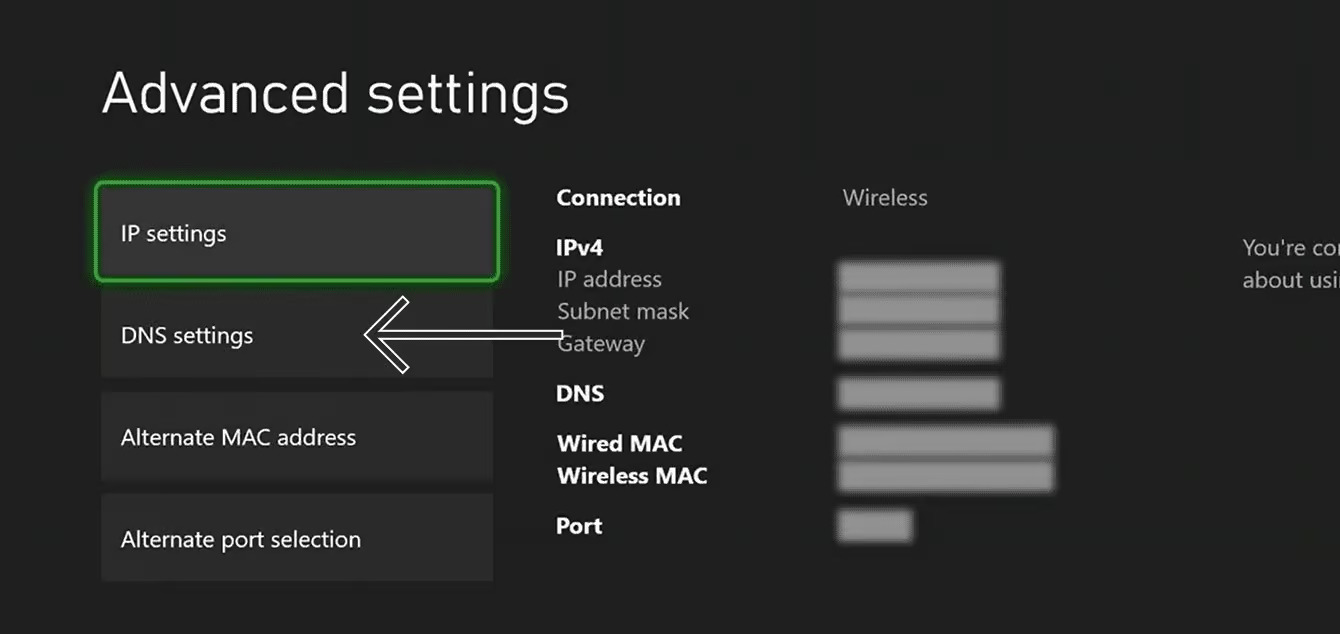 It is important to mention here that we are using Google's provided DNS ranges, so they will remain the same no matter which device or console we talk about.
Let's look at the steps to provide your DNS ranges on your Xbox.
You will access your console's network settings from the home screen, where there is a gear icon on the bottom left side.
Once you have clicked on this option, you will go into "All Settings."
Here, you will go into "Network," and to access all the options inside this menu, you will have to press "A."
Choose "Advanced Settings" on this screen and pick the "DNS Settings" options once you get to the next screen.
Once you have selected the option of "DNS Settings," you can now pick "Manual" to insert the same Google DNS ranges that we have used in the previous devices. (Primary DNS: 8.8.8.8) (Secondary DNS: 8.8.4.4)
Make sure you click on the "Save Changes" option before you exit the settings.
Restart your console and also your internet router.
Launch the game, and you should be able to play it without any interruptions.
PC
When you are using a Windows PC, changing DNS settings is easy because you can modify the settings that you already have set up. We'll explain the steps for both IPV4 and IPV6 protocols. The steps are the same, but you will be entering different values.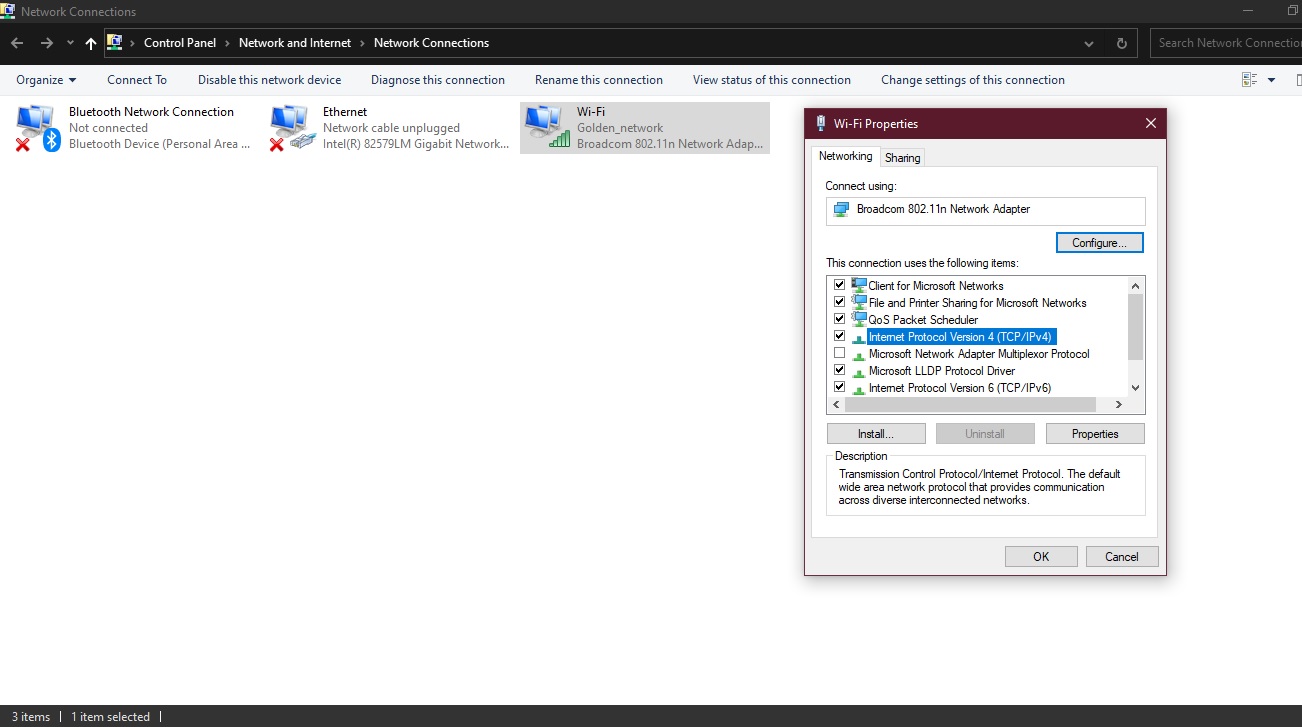 Here is how you can redefine DNS ranges on your personal computer.
Access the "Command" window by pressing Windows + R keys.
Once you have the command window up, you can insert the following: ncpa.cpl.
Pressing enter after inserting this command will take you to your existing "Network Connections."
Pick the network connection you are connected to (or the one you connect to while playing the game), right-click on its name, and click on the "Properties" option from the drop-down menu.
On the new window, you will find several options under the "This connection uses the following items" heading. Click on "Internet Protocol Version 4 (TCP/IPv4)".
Once you select this option, the "Properties" button underneath it will become clickable. Click on it.
Another new window will open where you will have to select the "Use the following DNS server addresses" option underneath the automatic option. Do not meddle with the IP address option here.
Here are the values you will enter now: (Preferred DNS Server: 8.8.8.8) (Alternate DNS Server: 8.8.4.4)

Windows IPv6 Settings

You will now have to change your IPv6 settings

as well. After you have inserted the DNS settings in the previous step and pressed

"Ok,"

you will be back on the previous screen in the

"Networking"

tab.

Select the "Internet Protocol Version 6 (TCP/IPv6)" option this time and insert the following DNS settings again in the "Use the following DNS server addresses" section. (Preferred DNS Server: 2001:4860:4860:8888) (Alternate DNS Server: 2001:4860:4860:8844).
Press "Ok," and you are done.
If you couldn't connect to the EA server due to the DNS ranges on your PC, these changes should solve the problem.
Want to take your PC gaming skills to the next level? Wondering whether NVIDIA or AMD will be better at delivering the much-needed graphics performance? Read our RX 7900 XT Vs RTX 3090 Ti review to see two of the best cards from the companies compete against each other.
Final Thoughts
This was everything you needed to know about how to fix the "Battlefield 2042 Unable To Load Persistence Data" error. Unfortunately, you have to resort to certain solutions to play a game you like. However, when there is a problem, there is a solution, and nothing should stop you from engaging in your favorite activity. If none of the fixes in our guide help you with your problem, you should wait for EA and Dice to come up with a solution. Until then, you should try playing another game because meddling with the settings too much could result in another bigger problem for you.
Frequently Asked Questions
Could an old network router cause the unable to load persistence data error?
Yes, it is very likely you might be facing the error because your old router doesn't support UPnP.
Can the UPnP problem apply to me if I have a new router?
Yes, even if it's a new router with UPnP support, it might have the option disabled in settings.
Why am I getting such a bad framerate while playing Battlefield 2042?
While the rig you are using may be the cause of the problem, most users have also agreed that Battlefield 2042 is poorly optimized for GPU and may result in low FPS despite a resourceful rig.
How much storage space do I need for Battlefield 2042?
You may need anywhere around 100GB of storage space to install the game on your computer.
---
Also Read:
Was our article helpful? 👨‍💻
Thank you! Please share your positive feedback. 🔋
How could we improve this post? Please Help us. 😔