VPNs are essential for users who want to secure or are conscious about their data. Virtual Private Networks (VPNs) provide users with a secure and encrypted connection between their router and another server. So, if you want to learn, we're teaching how to set up a VPN in the following article. Methods for using VPNs on mobile and a computer are different, but nothing is complicated.
Also Read: How to turn off VPN
Key Takeaways
There are advantages and disadvantages to using a VPN. For example, you can hide your data from the ISP, but the VPN company still has access to said data.
VPN can be turned on directly from its application by clicking on the 'Connect' button.
Depending on your use case scenario, you can opt for a free VPN service rather than a premium one.
Before purchasing a VPN, see if you can find discounts through YouTube sponsors, as many VPN services offer countless sponsorships.
Many VPN services offer a "kill switch" option that kills your internet connection once your VPN disconnects, disallowing data from leaking outside.
Advantages Of Using A VPN
There are multiple reasons to use a VPN, especially for people trying to hide their identities and wanting privacy. According to a report by the Federal Trade Commission (of America), ISPs have access to your search history, the apps you use throughout the day, your real-time location, and even the contents of your emails.
Using the data, they create advertisement segments catered to your search history and the things you like on social media. Of course, internet users want to keep their privacy for many reasons. That's where a VPN comes in. Through a Virtual Private Network, all your traffic is channeled through a private encrypted server owned by the VPN company. While the information goes to the company, there are higher chances of your information not being leaked.
Besides that, VPNs can help you access to content that may be blocked in your country. For example, if you live in Europe and want to stream Amazon Prime or Netflix, which are only available in America, you can use a VPN to get access. You can also access information from hard-to-access countries like North Korea and China. However, those possibilities are becoming slimmer day by day.
So, VPNs are useful tools to gather information and keep your data private. A few government companies require users to log in to a VPN account to protect all information before starting work. A VPN shines in such areas, protecting a user's data while providing decent internet speed.
Also Read: How to wipe a hard drive on a dead computer
Disadvantages Of Using A VPN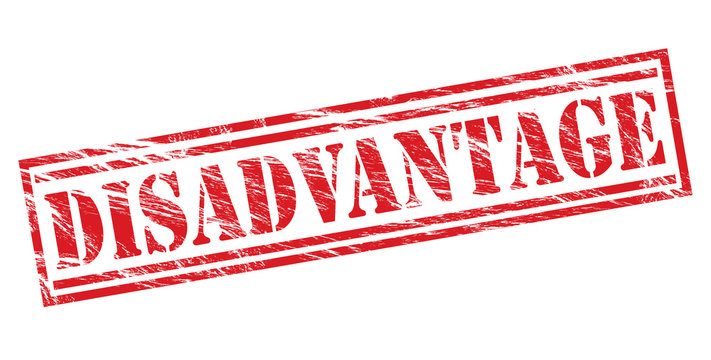 After learning the advantages of using a VPN, we must look at the disadvantages before we learn how to set up a VPN. While licensed or paid VPNs seldom face this issue, free VPNs tend to reduce internet speed. So, if you're trying to save a few dollars by using a free VPN, you must be prepared to face a few minutes of loading times.
Furthermore, VPNs don't completely anonymize you on the internet. These tools can only hide your location and IP address, so your ISP cannot get your data. However, all of the data is still transferred to the owner of the VPN company. Thus, your identity is still present on the internet.
If you want to hide completely, use the "Tor" networking browser, where your data is bounced through several computers. For that reason, Tor allows for a nearly-complete anonymous profile. But, using the network will severely reduce your web traffic, so be prepared for the consequences.
Moreover, VPNs can't hide your search history from advertisers. If you want to hide from ads, you must use adblockers to disallow websites from getting cookies, website fingerprints and other similar things.
Lastly, VPNs don't substitute for antiviruses. While many VPN companies market themselves as saving your computer from viruses, they don't usually hold power to do so. Therefore, we recommend either using the inbuilt Windows antivirus or can download any trusted third-party antivirus. You might have gotten a virus if you don't have an antivirus and your PC has run into a problem and is requesting a reboot.
In conclusion, VPNs have advantages and disadvantages, but your reasoning will decide if they're worth it.
Choosing The Correct VPN
There are many factors to analyze before choosing the VPN you want—the pricing, location, privacy policies, connections, and internet speed. So, we will look into these points in detail to know which factor affects a VPN's worth more. Once we know these factors, we can easily understand how to set up a VPN.
Also Read: How to freeze a computer screen
Pricing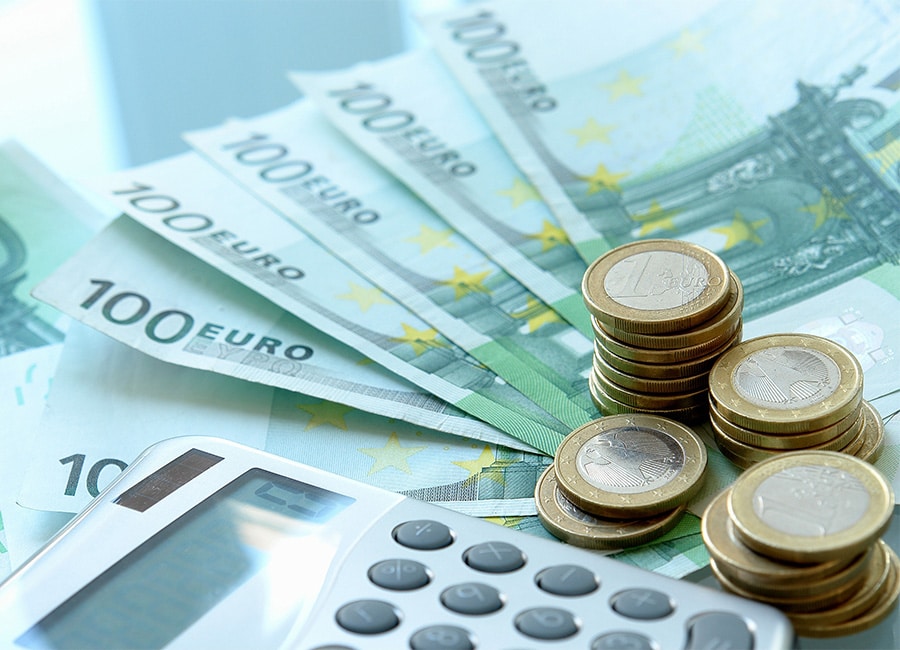 Starting with one of the most basic issues, the price is an important factor for many users. While VPNs don't require you to go broke, a few can cost a lot. So, if you don't find any amazing qualities in highly-priced VPNs, we recommend avoiding them. But that usually doesn't happen, as these VPNs have amazing privacy policies.
On the other hand, free VPNs, while rare, can also offer good privacy policies. The core concept of using a VPN is to secure one's data and location. Therefore, when choosing a VPN, you must know whether your data is kept private and how trustworthy a VPN organization is. Usually, the pricier the VPN, the more secure it is, but free VPNs such as Proton VPN defy that statement.
Most VPNs cost anywhere from $10 to $20 a month. However, if you can find an annual subscription bundle, such as NordVPN's current 2-year deal, you can save a lot of money in the long term. Although, we don't recommend purchasing a long-term deal without testing the VPN out first.
In any case, the best option is to try out the free packages of several VPNs you like and check which suits your tastes the most. You can also find many YouTube sponsorships for free VPN services, so you should keep your eyes out for that.
Also Read: How to power-cycle a PC
Location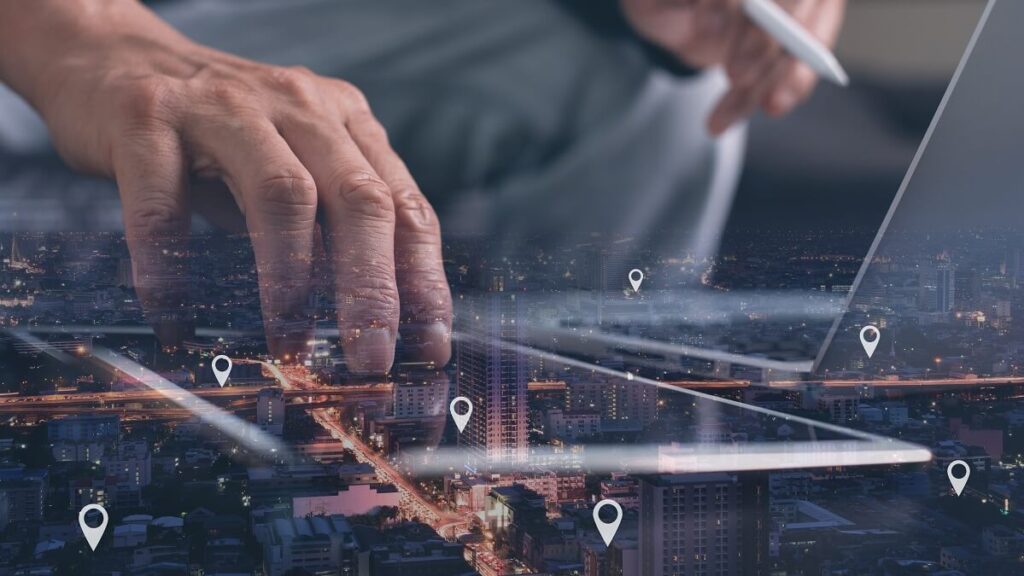 Another important factor to consider before choosing a VPN is knowing the parent company's location. There are a few perspectives to understanding where a company is based. The physical location of a company can be different from the legal jurisdiction it works under.
For example, while providing Swedish servers, the famous and reliable Mullvad VPN is based in Switzerland. If you're unaware, Switzerland has one of the most strict privacy policies on the planet. So, most paid VPN companies tend to follow Switzerland's legal jurisdiction to ensure proper privacy.
However, the legal jurisdiction of a VPN company may or may not set it free from local laws. Thus, there's a chance the authorities can get your data if a warrant is issued. Besides that, server locations are also an important aspect to consider as they affect internet speeds. The more servers a VPN provides, the better it is for you.
You can not only choose the server closest to your location, but you can also choose servers for particular needs. For instance, you can usually work on an Asian server, but you can connect to an American server to watch Netflix if you live where the streaming service is banned.
Also Read: How to add more USB ports to a PC
Privacy Policies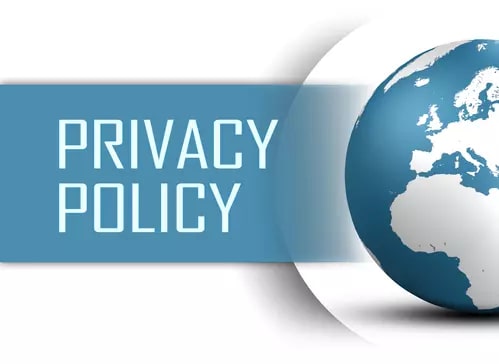 Privacy policies are possibly the most important factor in deciding whether to use a certain VPN. Mostly you'll notice paid or premium VPNs providing better privacy policies as they're externally getting paid by their customers. However, free VPNs might not have the greatest privacy policies.
Some free VPN services provide amazing privacy policies, but in terms of monetization, they show many advertisements or provide users with limited daily internet usage. On the other hand, if a free VPN provides you with everything, then there's a good chance its policies are lacking.
Recently we have seen "zero logging" privacy policies adopted by many VPN companies. The policy states zero data is stored, and everything is purged once you disconnect from the VPN. Of course, the keywords in such policies are "to disconnect," as many users might feel it is unnecessary to get off the VPN once their work is completed.
So, before you choose a VPN, you must read the privacy policies in detail and understand what they promise. Many VPN companies try to dodge the privacy policy of deleting data through a sly loophole like the disconnection one we identified above. But, if you can understand such loopholes, you can easily find workarounds.
Also Read: How to clean your PC without compressed air
Number Of Connections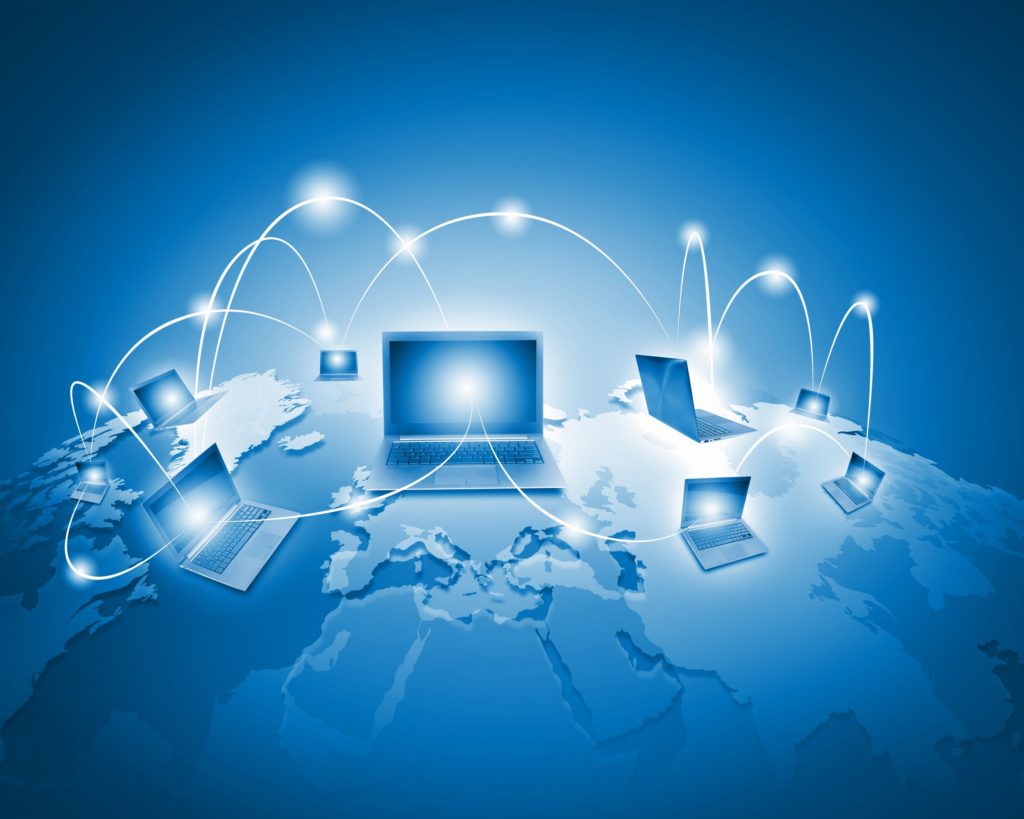 When searching for your ideal Virtual Private Network, you must know the number of connections a service offers before you learn how to set up a VPN. If you're considering utilizing VPNs for personal use, you should be able to connect at least 3 devices simultaneously. However, you need more device connections if you are considering utilizing VPNs for professional purposes.
For example, NordVPN, an exceptional VPN service, offers 6 devices to be connected simultaneously. While it isn't a lot, if you grab a few accounts, you can effectively anonymize your browsing activity in your office.
Most importantly, many VPN services easily provide users with at least 5 simultaneous connections. These connections can be on Windows, Linux OS, iMAC or mobile phones. Moreover, a few VPNs, such as Surfshark VPN, allow unlimited device connections. But it's important to note that they will also take something from you if a certain service offers something.
VPNs are closely related to WiFi, and as such, they can affect the speed and connection of your internet. While it's not imminent if you get an error saying "windows wireless service is not running on computer," there's a good chance your VPN could have enforced the settings. The fix shouldn't be difficult, so you shouldn't worry too much.
Internet Speed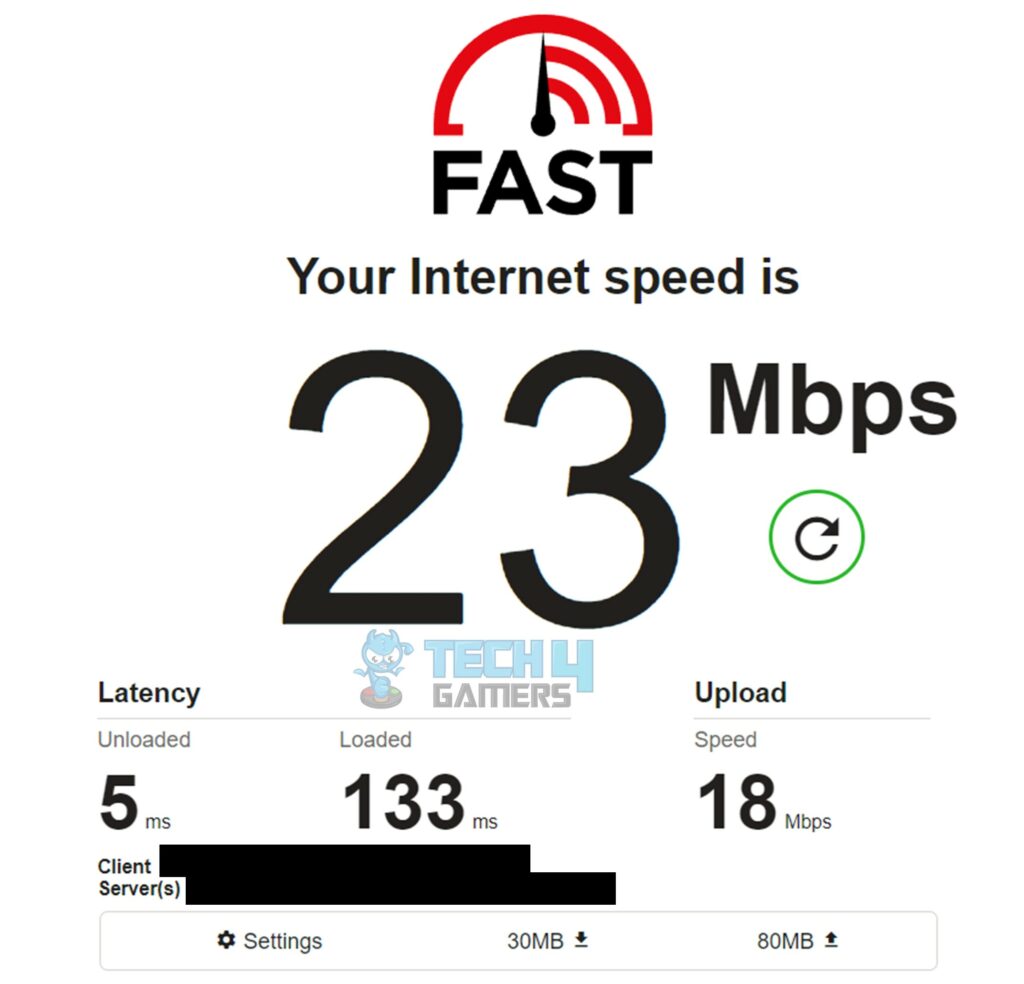 The last point to consider when choosing a VPN is checking to see the
internet speed
you're provided with the service. While a few VPNs provide users unlimited internet speed and data, others aren't as giving.
Generally, a good practice is to test your internet speed before and after connecting to your desired VPN service. You can use multiple websites to get a value you can benchmark. Websites like Fast and Speedtest are great ways to judge your internet speed.
If your internet speed drops considerably after turning on the VPN, it might artificially decrease your bandwidth. However, if your speeds are fine, the VPN service probably doesn't meddle with your internet speeds.
In any case, it's important to note that VPN servers can sometimes showcase extremely slow internet speeds on certain days. In contrast, you might get your original internet speed on other days. So, internet speeds are always a challenge to manage when handling VPNs.
Free VPNs can limit daily data usage until you purchase their premium versions. In conclusion, internet speeds vary drastically when utilizing a VPN, depending on when you turn it on. Of course, the geographical location of the VPN server can also affect the speed, which you must consider before choosing a VPN.
Also Read: Fixing "You do not have permission to open the application."
Setting Up A VPN
After learning the factors of a good VPN service, we must learn how to set up a VPN. Because every VPN service has its unique setup, we can't usually generalize all services. However, today's VPN services have become simpler to utilize and understand.
Downloading The VPN
The first step is to read the privacy policies of a few VPN services that have caught your eye and select the top 3. Once you have decided, we recommend trying their free trial services before purchasing their premium versions. Testing all three for a week should give you enough insight into which VPN best works for you.
For the article's sake, we shall teach you how to operate Proton VPN, one of the easiest-to-understand VPN services, with a great free service bundle. Firstly, go to Proton VPN's website and scroll down to find an option that says, "Get Proton VPN."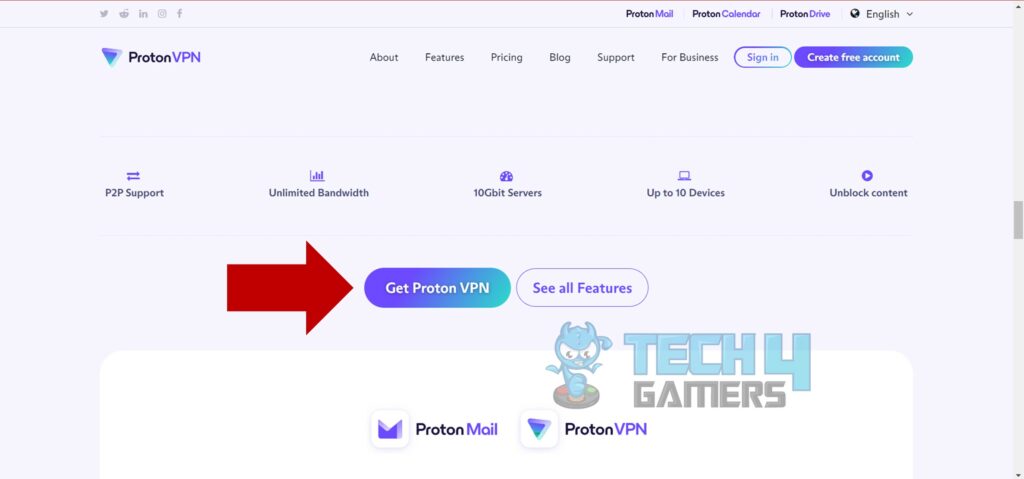 After clicking the option, you will find yourself in the
pricing window
. Choose the bundle you like and click the
"Get (Service Name)"
option.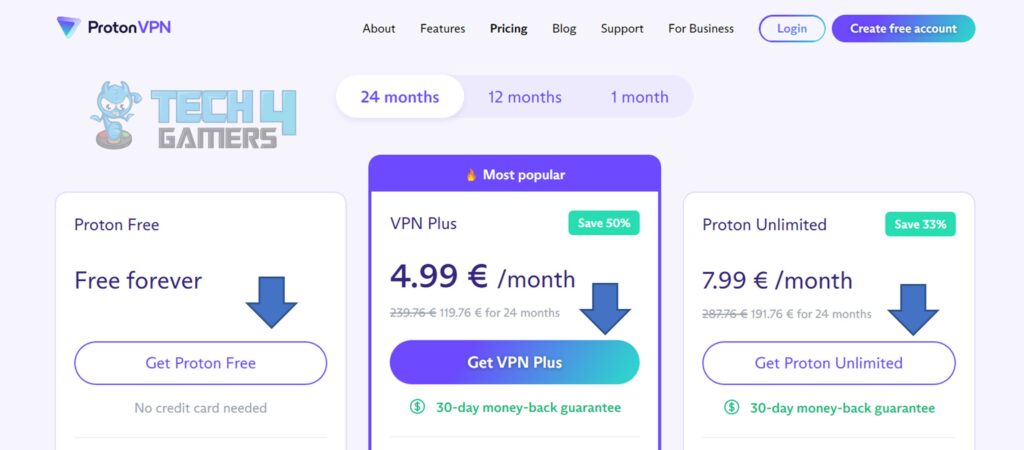 You can choose the plan and the duration on the page, but our recommendation is to test the free version before moving forward. Although, if we talk about the pricing, we see that the
24-month
bundles offer a greater pricing advantage than the other bundles. Of course, you should decide on your bundle through your use case scenario to avoid wasting the VPN's potential.
After choosing your bundle, you will be relocated to an account creation page. Ensure you note your ID and password, as you need them later.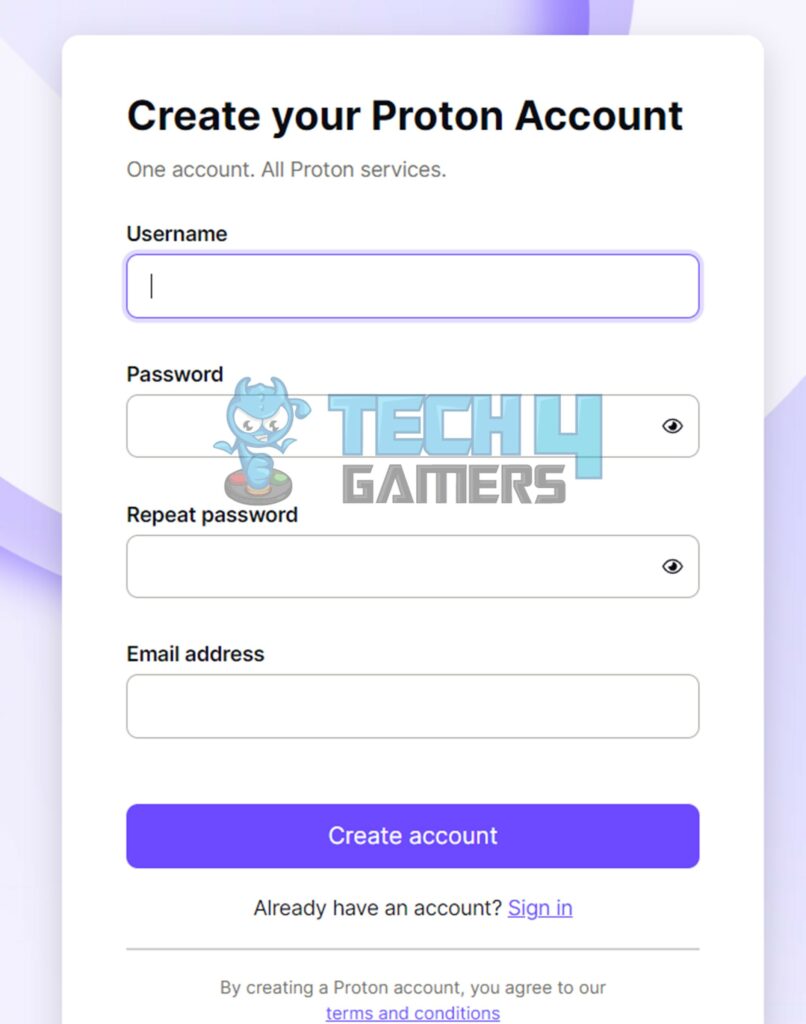 After the account creation, you must verify yourself through a
CAPTCHA,
after which you will see yourself on the VPN's
homepage.
A pop-up should appear requesting you to download the software, which we recommend doing so.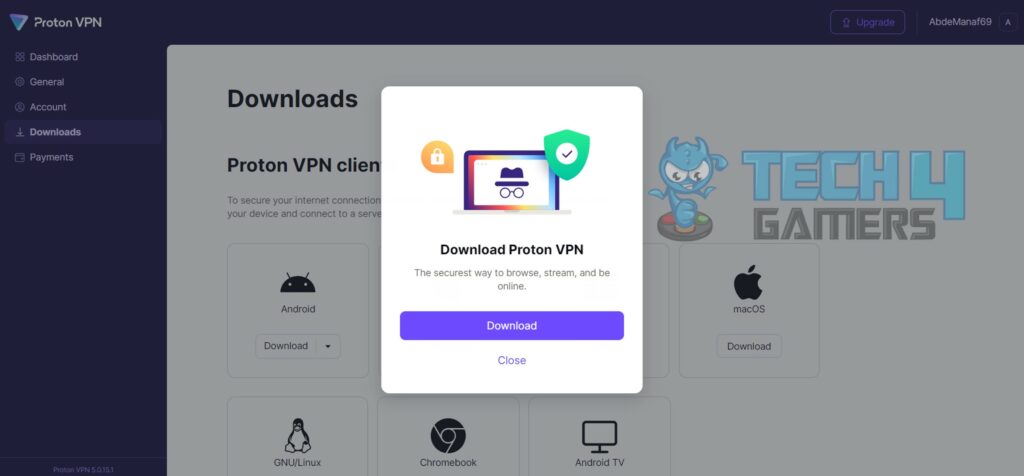 You will find yourself on yet another page. Click the
"Download Proton VPN"
button and download the software file in your desired location.

After downloading the software file, go to the
file location
and install the VPN. The installation process is straightforward, with the installer asking you to select a folder and file location.

Once Proton VPN completes installing, your download process formally finishes. The key indicator of a successful installation is that the VPN will open by itself.
Also Read: How to clear DNS Cache
Launching The VPN
After Proton VPN launches, you'll find yourself on a login screen. Use the ID and password you created at the beginning to log in successfully.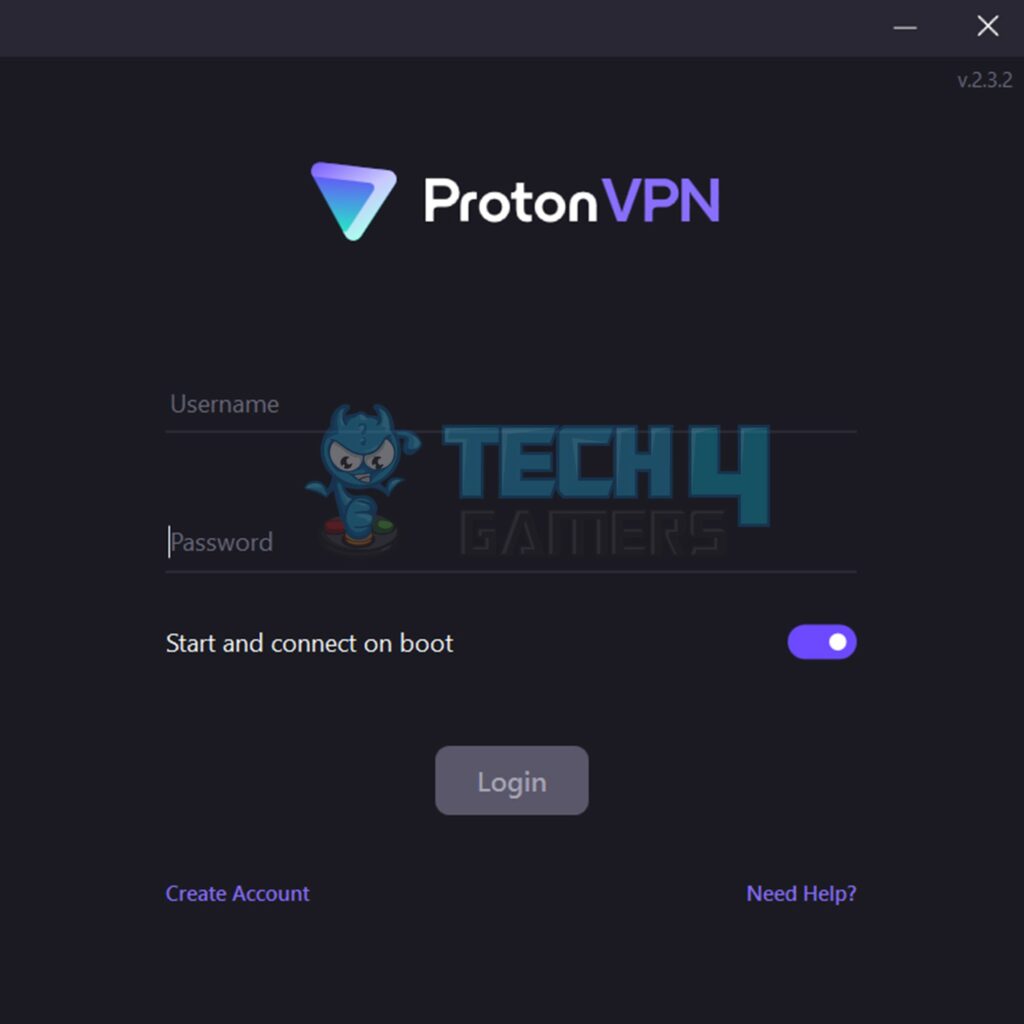 You can also select whether you want the VPN to start and connect to the system boot automatically on this pop-up. After successfully logging in, the application will give you a short
tutorial
on operating the VPN. You should find yourself on the main outlay of the application once everything ends.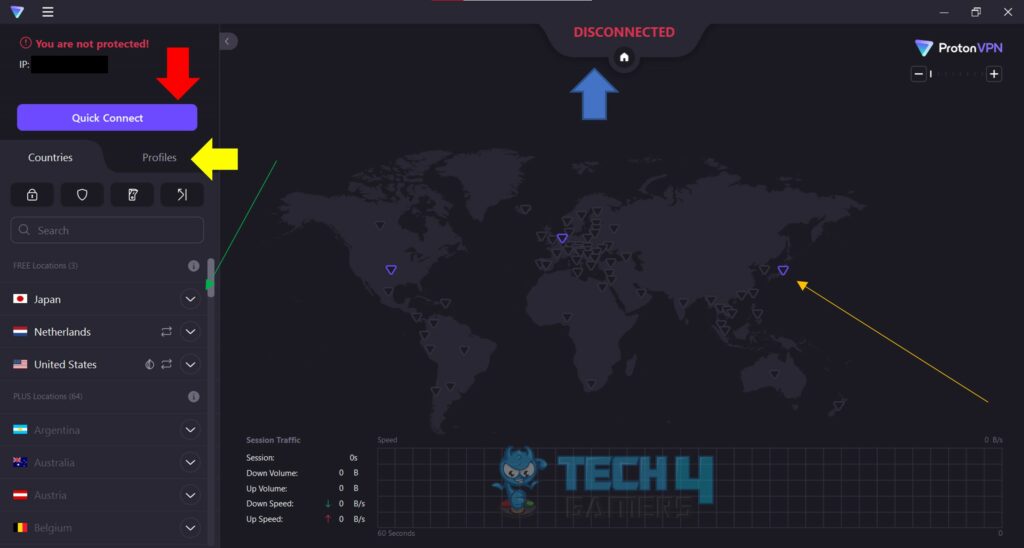 As the above image shows, there are a few options you can play around with before choosing your desired connection. Because we are using a free version of the VPN, many servers are locked, and we can only access
Japan,
the
Netherlands
and the
United States
.
You can manually choose the server you wish to connect to or click "Quick Connect" and let the VPN choose the fastest server from your location. A manual connection is desirable when accessing applications and content in a certain country. On the other hand, the quick connect option is better for easily finding the fastest server for work.
Above the servers, you will find 4 options named "Secure Core," "Net Shield," "Kill Switch," and "Port Forwarding". Except for the kill switch option, all the others are reserved for the "Plus" premium package. However, all four are indispensable tools, with the kill switch being one of the most important.
To explain, through the kill switch option, the VPN will terminate your internet if the VPN disconnects, preventing any of your private data from leaking out. The secure core tool helps to route your data from the VPN's safest servers. Additionally, the net shield tool protects your computer from malware, whereas the port forwarding tool increases download speeds by allowing local apps to be reachable on the internet.
You can also create custom profiles for different use case scenarios, where you won't need to find the perfect server repeatedly. After exploring, connect to your desired server and check whether you have successfully connected.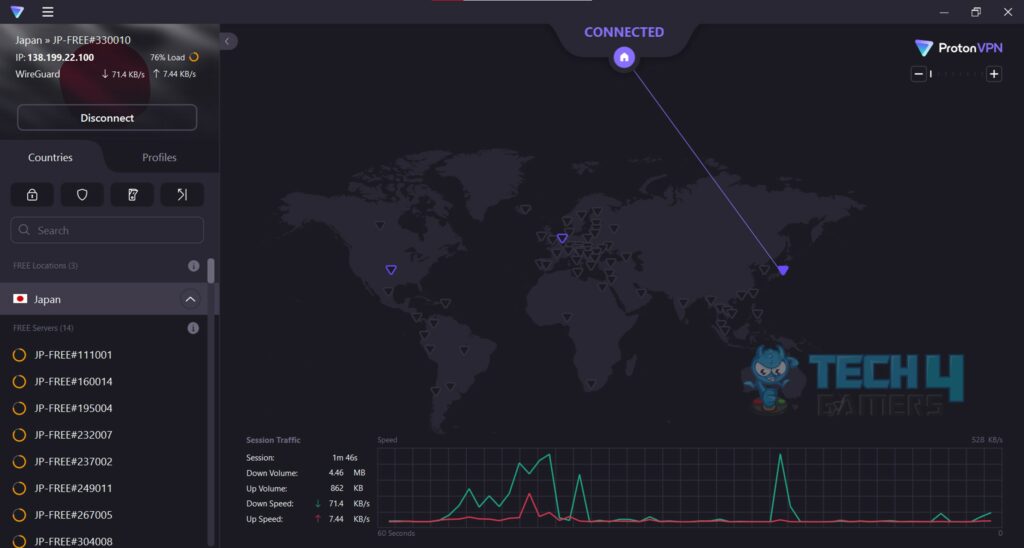 After your VPN is connected, you will see your
IP
has changed in the top left corner, and you can monitor your internet speed. We used the quick connect option to get the fastest VPN server, which is located in
Japan.
Before you start working with the VPN connected, we recommend doing an internet test to see how your latencies fare. Although, we doubt you'll find many problems using the quick connect button.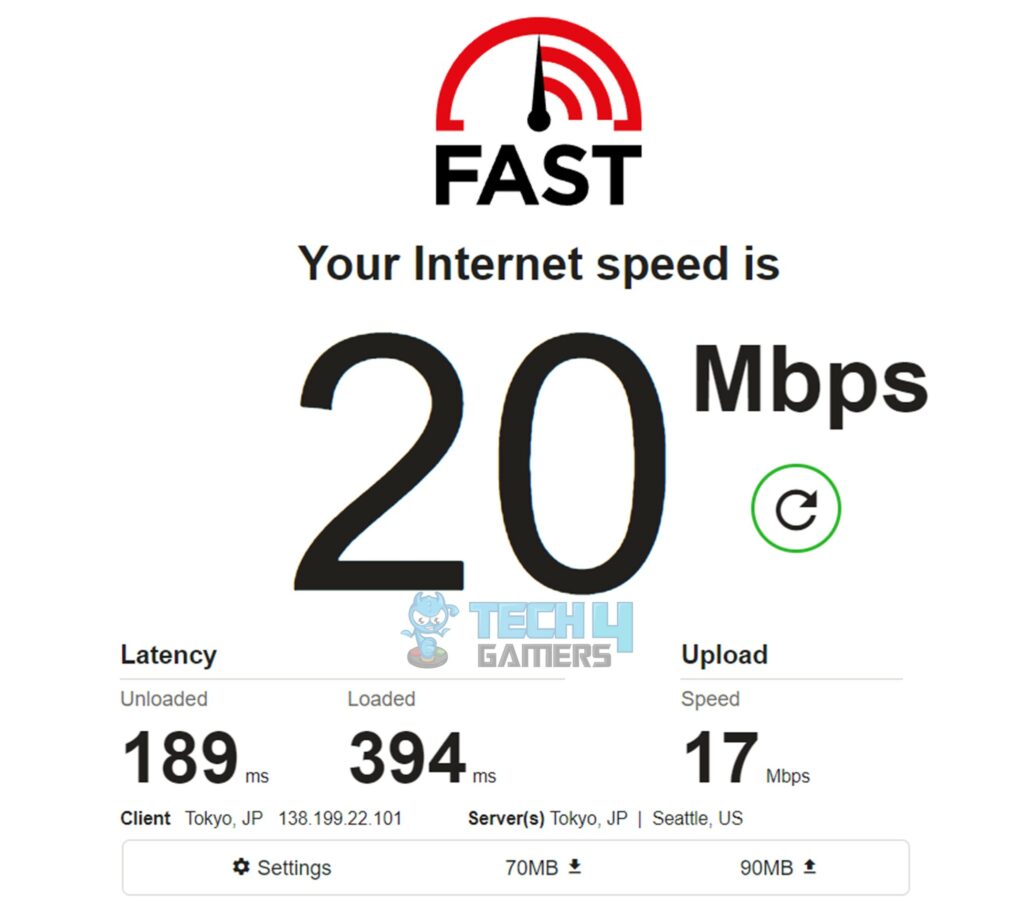 If you compare the above image with the previous internet connection speed we showed, you'll notice a minimal difference in the
download
and
upload
speeds. However, the
latency
is significantly higher. Because we're using a free version, we can't utilize many servers, but even so, the speeds are pretty remarkable.
Through an internet test, you can also see whether your IP has truly changed, which you can see at the bottom. In conclusion, you have successfully set up your VPN and can proceed to work or continue your activities.
There are many VPN services you should test before opting for one, but most work the same way as Proton VPN. Therefore, take your time and explore the software.
Also Read: How do USB hubs work
Paying For VPNs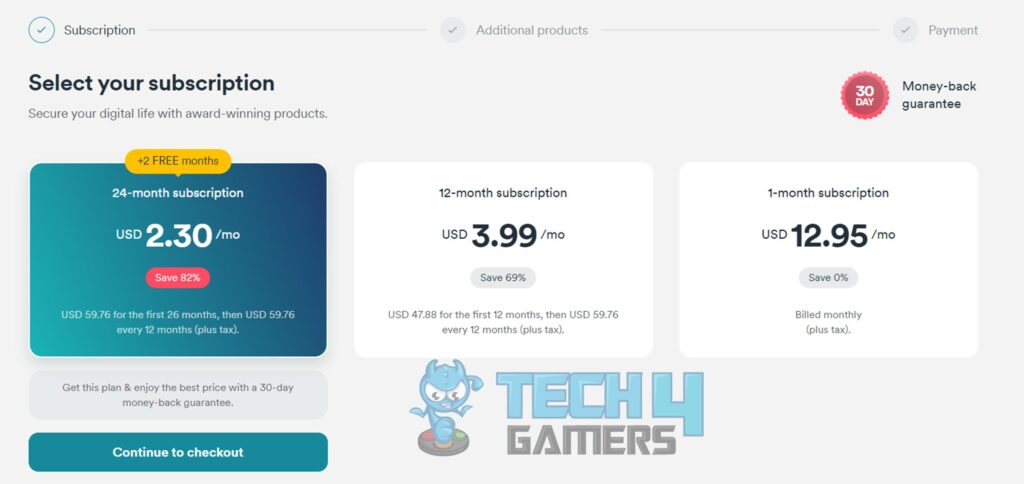 Many users wonder whether paying for a VPN is necessary or if they can set up their VPN service for free. As we discussed above, free and paid VPN services offer a few things the other doesn't.
For example, a few differences exist when comparing Proton VPN's free service with Surfshark VPN's premium service. Firstly, Proton VPN's free service only allows servers from 3 countries, whereas Surfshark VPN's premium service allows access to 65 countries.
Secondly, Proton VPN's free services give users access to easy connections and a kill switch option. Users can also create and customize various profiles based on their use case scenarios. You also get these features with the Surfshark premium VPN.
Besides that, Proton VPN allows users to connect up to 6 devices simultaneously, whereas Surfshark VPN allows unlimited connections. Both VPNs offer similar premium services, so you should check the pricing and privacy policies before proceeding.
To conclude, whether you should pay for a VPN depends completely on your reasoning. A free service should be enough if you want to use a VPN to hide your identity online. However, it would be best to consider choosing a premium service to protect your PC and have other features.
Also Read: PC building mistakes to avoid
Conclusion
In conclusion, learning how to set up a VPN isn't difficult today. You only need to understand the factors differentiating a good service from a bad one and compare the pricing before opting for a service.
Factors that affect a VPN are pricing, connections, internet speed, privacy policies, and the location of the servers. Compare a few services using these factors and choose the top 3 of your liking.
We recommend using the free trials of the services until you're satisfied before buying a premium package if you want to do so.
All-in-all, VPNs, while beneficial, don't completely hide your identity. Also, many VPN companies track your data, so it's important to read through their privacy policies before opting for a service. In any case, VPNs are a surefire method to hide your data and identity from your ISP.
Frequently Asked Questions
When should I use a VPN?
You should use a VPN depending on your use case scenario. If you're using a VPN to get blocked content, you'll only enable it to stream. However, if you're worried about privacy, you'll want to enable your VPN whenever you go online.
Will I be completely hidden from everyone while using a VPN?
You can hide your data and identity from your ISP through a VPN. However, you cannot completely hide your presence even through a VPN. Your data goes to the VPN companies, even though they promote "zero logging" of data.
Can I use the same VPN service on my mobile that I use on my PC?
Most VPN services have applications for all your electronic devices. They can be a Windows PC, a Macintosh, an apple phone, or even an android phone. Before purchasing, you should confirm whether your preferred service has a mobile app.
Was our article helpful? 👨‍💻
Thank you! Please share your positive feedback. 🔋
How could we improve this post? Please Help us. 😔