Intel's 13th-generation lineup has brought us three new chipsets (so far) instead of the usual four. These chipsets are Z790, H770, and B760. Our focus today is on Z790 vs B760 as we determine which chipset is better for your next Intel build.
Key Takeaways
The Z790 is a high-end chipset with a starting price of ~$180, while B760 is a mid-range chipset that costs $120 at minimum.
CPU overclocking is only supported by Z790, and thus it's an ideal choice for overclockable K SKUs. B760 is the better option for non-K 12th or 13th gen CPUs.
In terms of I/O connectivity, B760 gets half the bandwidth as Z790. As a result, it supports half the number of total PCIe lanes (14) compared to Z790.
Additionally, the Z790 can house twice as many SATA 3.0 ports (8) and more high-speed USB ports.
Z790 Chipset
The Z790 chipset is part of Intel's high-end "Z" series chipset lineup, which is usually the flagship chipset released with each generation. This chipset is focused on extensive I/O support, CPU and memory overclocking, and better VRMs for CPU overclocking. At the same time, they tend to have some premium features, such as dual-BIOS and improved onboard cooling.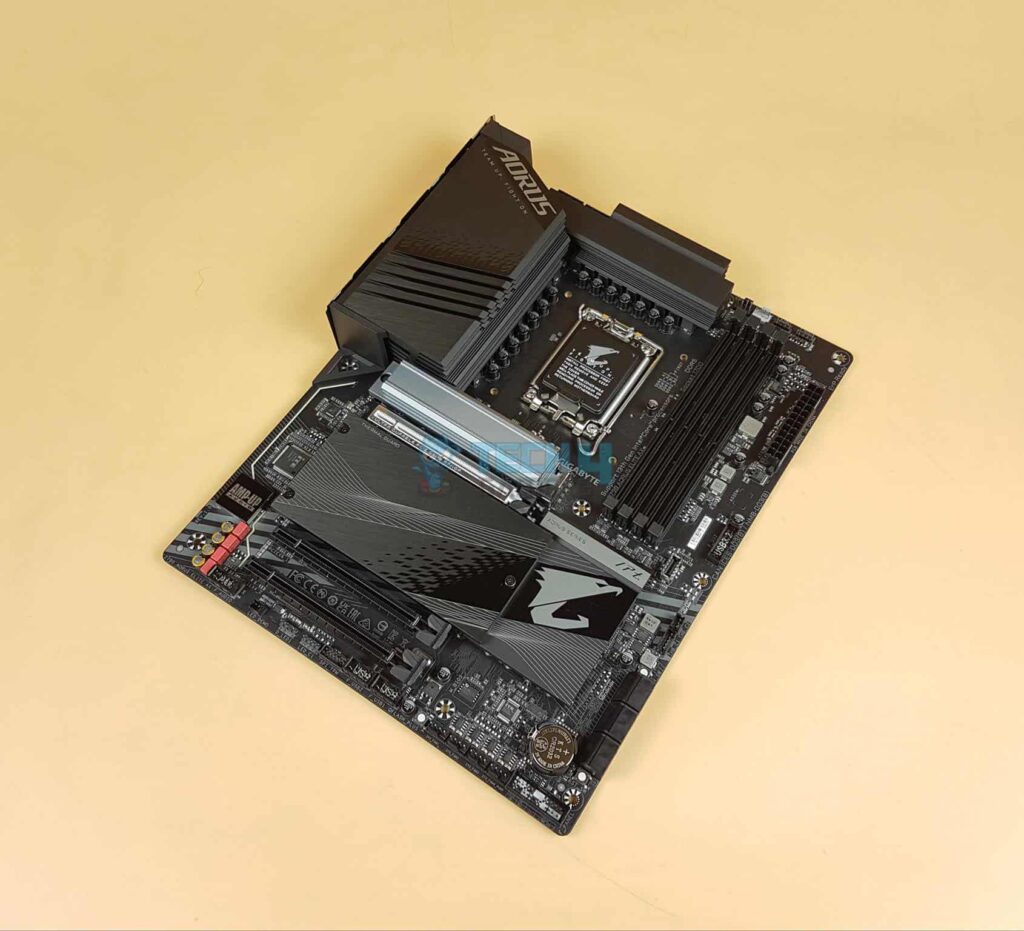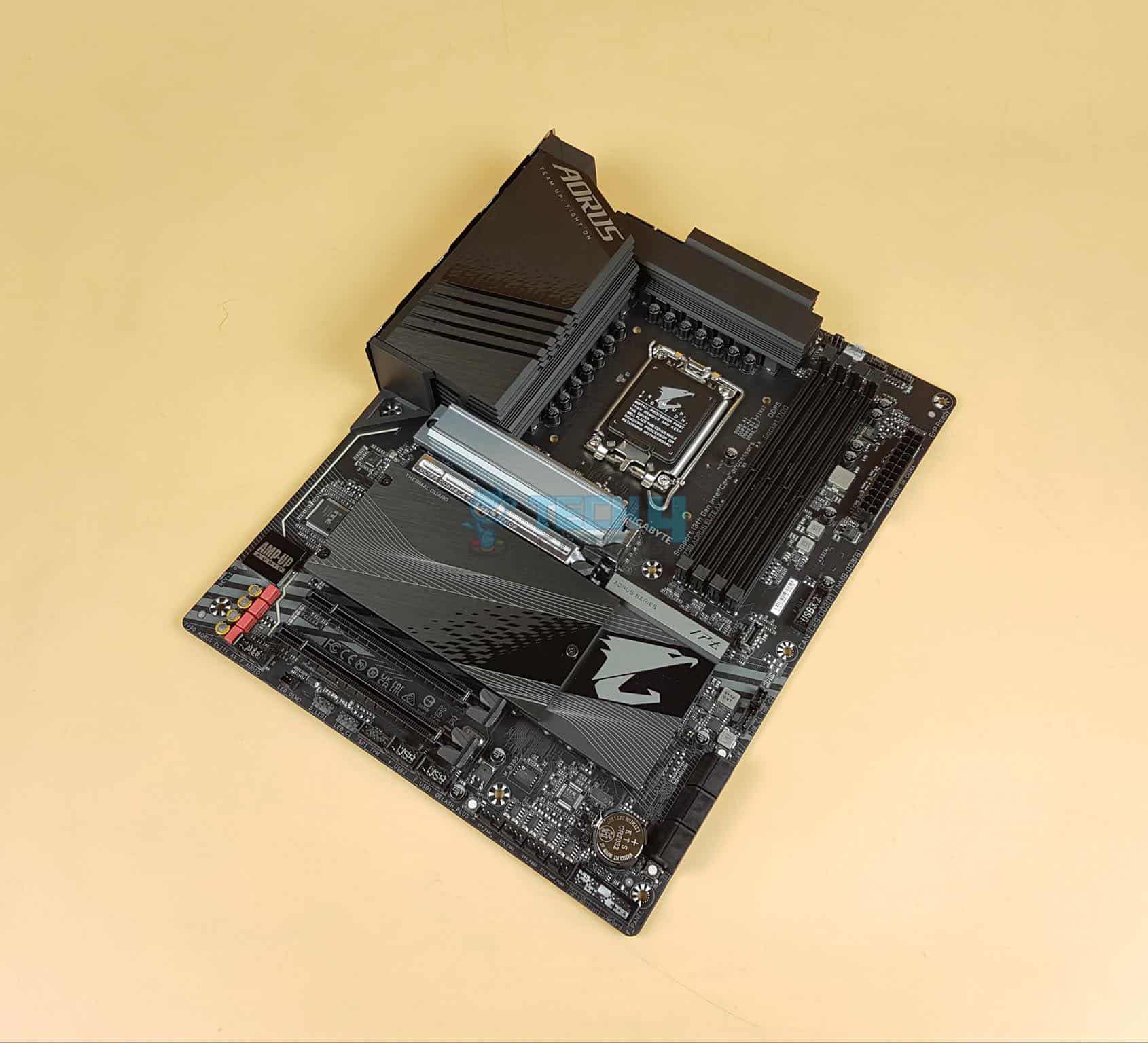 All these features and the I/O support come at a cost, though, as this chipset can cost anywhere from $180 to several hundred USD.
Also Read: B550 Vs X570
B760 Chipset
As for Intel's B760 chipset, this is the true mid-range chipset lineup. This chipset is usually best suited to casual users and those not looking to overclock (although memory overclocking is supported on B560 and newer chipsets). The I/O support on these motherboards is more than enough for the average user, and thus it's usually the chipset picked by most users.
These motherboards are much more affordable, with a starting point just above $100, while the high-end options can cost close to $200 or more.
Comparison Table
Chipset
Z790
B760
Supporting Lineups
12th Gen, 13th Gen
12th Gen, 13th Gen
CPU Overclocking
Yes
No
Memory Support
DDR4, DDR5
DDR4, DDR5
No. of DIMMS per Channel
2
2
Memory Overclocking
Yes
Yes
No. of DMI 4.0 Lanes
8
4
PCIe Revisions
3.0, 4.0
3.0, 4.0
Total no. of PCIe Lanes
28
14
No. of PCIe 3.0 Lanes
Up to 8
Up to 4
No. of PCIe 4.0 Lanes
Up to 20
Up to 10
USB Revisions
USB 3.2, USB 2.0
USB 3.2, USB 2.0
Total No. of USB Ports
Up to 14
Up to 12
No. of USB 3.2 (20 Gb/s) Ports
Up to 5
Up to 2
No. of USB 3.2 (10 Gb/s) Ports
Up to 10
Up to 4
No. of USB 3.2 (5 Gb/s) Ports
Up to 10
Up to 6
No. of USB 2.0 Ports
Up to 14
Up to 12
SATA 3.0 (6.0 Gb/s) Ports
4
8
Wi-Fi Support
Wi-Fi 6E
Wi-Fi 6E
Intel Raid Configuration
0,5,10 – SATA/PCIe
0,5,10 – SATA
Supported CPU PCIe Configurations
1×16 + 1×4 OR 2×8+1×4
1×16 + 1×4
Package Size
28mm x 25mm
28mm x 25mm
Thermal Design Power
6 watts
6 watts
Launch Date
September 27th, 2022
January 3rd, 2022
Chipset MSRP
$57
$31
Starting Price of
Motherboards (as of April 2023)
$180
~$120
Best Motherboards
Best Z790 Motherboards
Best B760 Motherboards
Z790 vs B760 Comparison Table
The two chipsets share a few features, like memory support, memory overclocking, and Wi-Fi 6E support. Additionally, they both have the same TDP at 6 watts. Now, let's discuss the main differences.
Also Check: Z790 vs Z690
CPU Overclocking
The first significant difference between the chipset is that the B760, as with previous generations, does not support overclocking. Intel's Turbo Boost feature is still an option if you want to extract more performance out of your CPU, though. Certain motherboards also let you overclock your CPU through BCLK overclocking.
As for the Z790 chipset, it supports CPU overclocking and was suitably released with Intel's overclockable "K" SKUs. The overclocking support also brings better quality VRMs, more VRM phases, and improved VRM cooling.
DMI 4.0 Lanes (And PCIe Lanes)
Intel's DMI (Direct Media Interface) is the interconnect between the CPU and the chipset. Both Z790 and B760 chipsets support DMI 4.0, but B760 halves the number of lanes (and thus the bandwidth) available for I/O connections. This is why the Z790 chipset supports a higher number of I/O connectivity.
As B760 has half the bandwidth, it also supports half the number of PCIe lanes compared to Z790. Particularly, the Z790 supports up to 20 PCIe 4.0 lanes and 8 PCIe 3.0 lanes – the B760 can accommodate as many as 10 PCIe 4.0 lanes and 4 PCIe 3.0 lanes.
USB Ports
The Z790 chipset sports (up to) 5 USB 3.2 20 Gb/s ports, 10 USB 3.2 15 Gb/s ports, 10 USB 3.2 5 Gb/s ports, and 14 USB 2.0 ports. In comparison, the B760 chipset can support (as many as) 2 USB 3.2 20 Gb/s ports, 4 USB 3.2 15 Gb/s ports, 6 USB 3.2 5 Gb/s ports, and 12 USB 2.0 ports.
Also Read: X670 Vs B650 Motherboards
In total, the Z790 can house up to 14 USB ports, while the B760 chipset can have 12 USB ports.
SATA 6.0 Gb/s Ports
The Z790 can support a maximum of 8 SATA 3.0 ports for all your storage and optical drives. On the other hand, the B760 chipset supports up to 4 of these ports, which is still plenty for most users.
Intel RAID Configurations
When it comes to RAID, the Z790 chipset supports this storage technology on both PCIe and SATA drives. However, for B760, the Intel RAID support is limited to only SATA drives.
PCIe CPU Configurations
Regarding the PCIe lanes allowed through the CPU, the Z790 chipset, like its predecessor, continues to provide the option of splitting the 16 PCIe into 2×8 lanes. This can be used for dual GPU configurations. The B760 only allows the standard 1×16 configuration and the 1×4 lanes.
Z790 Vs B760: Which Chipset Is Suitable For You?
Having discussed the key features and differences between the two chipsets, let's finalize which chipset will be the right option.
Similar Comparisons: Z590 vs B560
Why Choose Z790
First and foremost, you should opt for the Z790 chipset if you have an overclockable "K" CPU, as it's the only chipset that will let you overclock your CPU. Also, you can get a Z790 motherboard with 2×8 PCIe 5.0 lanes if you plan on going for a dual-GPU PC setup. Another thing is that the Z790 chipset has much more I/O connectivity.
Thus, if you have multiple NVMe SSDS and/or high-speed USB devices to connect, this chipset will be your better choice.
It also comes down to whether you can afford a Z790 chipset motherboard, as you'll be looking to spend at least $180 on one of these boards. It's only worth going for a K SKU if you can pair a Z-series motherboard with it. Otherwise, it's best to settle with another chipset.
Why Choose B760
The B760 is the ideal chipset for the average user and, most importantly, a non-K Intel CPU user. It still provides plenty of I/O options including up to 2 NVMe SSDs, 4 SATA SSDs, and one PCIe 5.0 slot for even the most powerful graphics card. It also provides plenty of USB ports for all your USB devices.
This chipset provides the essential features that are enough for most users and is much more affordable, starting at $120. However, some B760 boards can cost upwards of $200, and it doesn't make practical sense to buy such an expensive B760 board for gimmicks such as better cooling and RGB.
Also Read: Z690 vs H670 vs B660
After you're done picking the right chipset, you can also check our guide on how to choose a motherboard to break down your preferences and choose the best motherboard accordingly.
In any case, we hope that our Z790 vs B760 comparison cleared your confusion about the two motherboards.
Pros And Cons
Chipset
Pros
Cons
Z790

CPU Overclocking support
Better VRMs
Better I/O

Pricier
Only major advantage
is CPU overclocking

B760

Cheaper
I/O is enough for most users
Frequently Asked Questions
Can I overclock my CPU on a B760 motherboard?
No. CPU overclocking is only supported on the Z790 chipset. However, you can still use Intel's Turbo Boost or BCLK overclock to get more performance out of your CPU.
Is the Z790 chipset better than the B760 chipset?
The Z790 chipset is better because it has more bandwidth from the chipset for more I/O connectivity. It also supports CPU overclocking.
Does the B760 chipset support memory overclocking?
Yes. The B760 chipset, like B660, allows you to overclock your RAM.
Was our article helpful? 👨‍💻
Thank you! Please share your positive feedback. 🔋
How could we improve this post? Please Help us. 😔