Setting up a PC is a stressful task. Many things are needed to be taken into consideration. You do not only have to pick the compatible components but also the suitable case design. This tends to bring people down to the debate of open PC cases vs closed ones. Therefore, it is better to learn the benefits and drawbacks of both before coming down to a decision.
Key Takeaways
Open PC cases expose components with no case covering them fully; however, closed PC cases have their components secured inside a tower.
Both PC cases can be differentiated based on appearance, components' security, customization, and cost.
Gamers can choose between either of the cases depending on their preference.
Open PC Case Vs Closed
The Appearance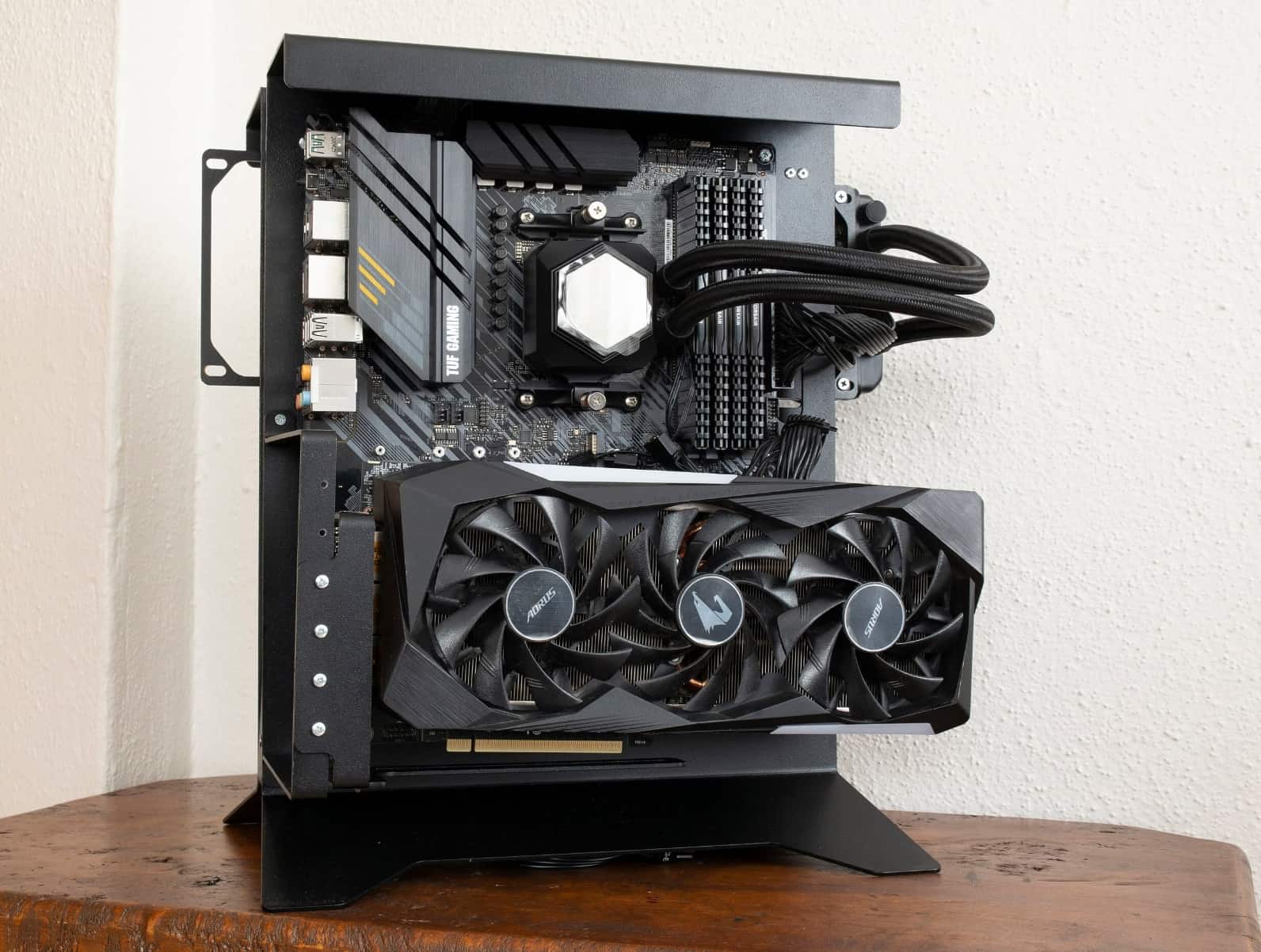 The appeal from the appearance of both kinds of cases depends on the user's preference. Open cases have no sort of case that's wholly covering the components. The components are fully exposed to open air.
Also Read: What To Consider When Buying A PC Case?
These cases are often seen with unique designs. This is because the accessibility to the components allows people to customize their cases and swap components with the ones they prefer.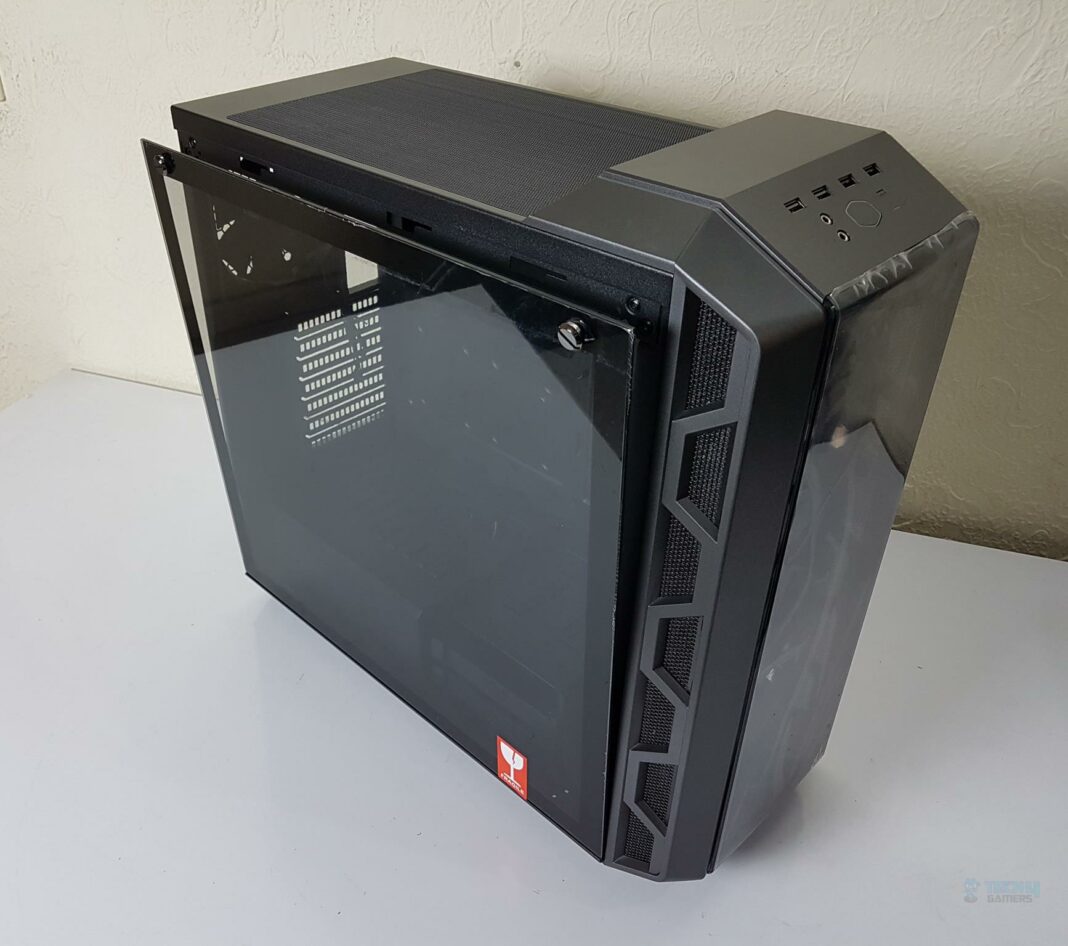 Closed cases, on the other hand, closed cases are the cases you usually find everywhere. This PC case has a boxy shape that contains all the components inside. The size of the cases varies from one to another.
It usually depends on the components inside and the cooling system. The case is also made of different types of materials. You'll find fancier ones with tempered glass side panels as well.
Safety Of Components
The safety of components is rather less in open cases. The lack of casing prevents the components from having an additional shield of protection. This causes the components to be exposed to anything that might hit them. This is one of the reasons open cases are also quick to catch dust and dirt, and those familiar with how PCs work know how bad news it is.
If you reside with pets in your home, their fur will get caught up in the components. This is not good regarding the safety of the components in an open PC case. Closed PC cases, on the other hand, are rather safer for the components. Their casing provides the components with a perfect shield from any unusual impact.
The case also helps in protecting the components from covering in dust and dirt as frequently as open PC cases. Therefore, the components are rather safe in closed PC cases.
Also Read: Best Airflow PC Case: Budget, Mini-ITX, & Quiet
Customisation And Upgrading
As mentioned above, open PC cases give users much accessibility to the components. This makes it quite easy for users to intervene and upgrade their PC components whenever and however they like. Customizing the case is also quite easy. The components can easily be swapped with the ones the users prefer.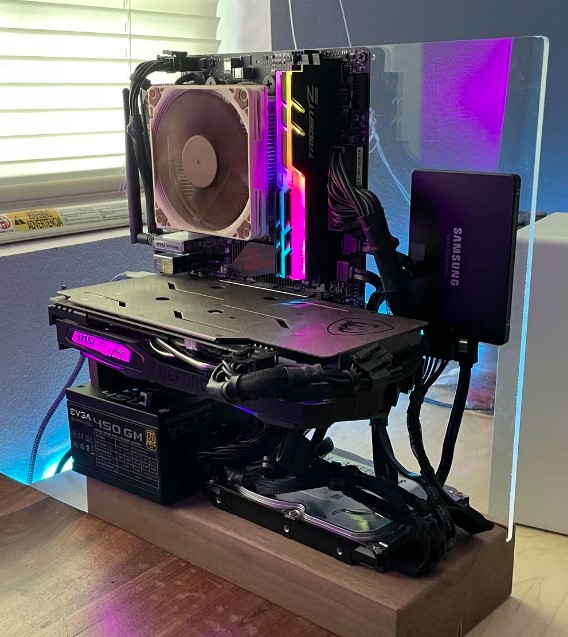 They can also add a glass side panel or components with RGB to make the case look more attractive. The closed PC case has space meant to fit its current components. Upgrading it with components that fit your liking might not be the best idea, as you may face issues like overheating.
If the case is made up of an opaque material, you can not do much to make it look more attractive. However, if it has tempered glass on the sides, you can add RGB to make it look aesthetically pleasing.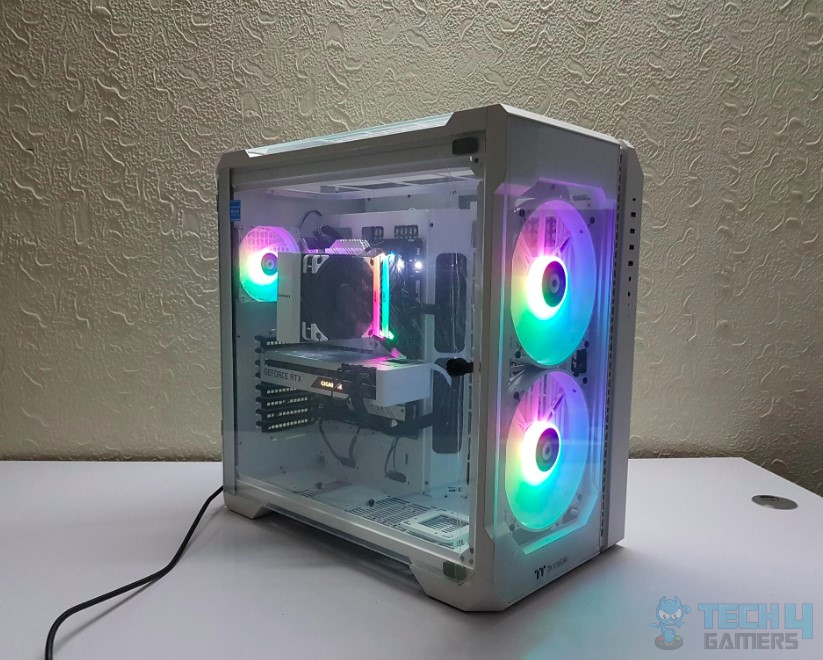 Also Read: PC Case: How To Clean Tempered Glass?
Cost
Open PC cases are rather cheap. The reason is obvious. They are just bare components. They do not have a proper cooling system or solid case that protects them from damage. So if you are looking for a good PC case while staying within budget, you could consider open PC cases.
Although, do keep in mind that the prices will vary with cases depending on the materials used. You can find yourself a good deal under $100. Closed PC cases are a different story. They are much more costly than open PC cases. The reason is that they have much more to offer than an open PC case. They do the job of protecting the components.
They also prevent the components from getting dirty often, bringing us back to how they keep them safer.
Also Read: Best Budget PC Cases
Which One Is Better?
In my opinion, closed PC cases are better. They are far more visually appealing and safer for the components. Unlike open PC cases, your components are not at risk of damage at all times. Moreover, if your PC is kept in a place accessible to everyone, closed PC cases can provide them with more security than open PC cases.
These cases also keep the components from catching dust for a longer time. Therefore, there is a good gap between the PC cleaning sessions, which to some people is no less than a hassle. However, if you have an open PC case, they catch dust and debris frequently. If you live in an air-polluted place like me, getting an open PC case is not the best choice.
Also Read: How Often Should I Clean My PC?
However, open PC cases are suitable for some users. They tend to have lesser overheating issues, and this is the best news for someone who's a gamer. Moreover, it is a better option for gamers who want to upgrade their setup now and then or geeks who want to test out the latest PC components.
Conclusion
I think both cases are likable; ultimately, it's more about preference and the type of use. If you are a gamer or like to experiment with PC components, open PC cases are for you. However, if you are a casual or office user, you should go with closed PC cases. Gamers, in the end, have both cases as their option.
They can pick open PC cases to prevent overheating issues without spending much, or a closed PC case with an incredible cooling system that might be costly. Hopefully, your confusion might have been erased by reading the good and bad of both of the cases above.
Frequently Asked Questions
Is having an open PC case safe?
Open PC cases are exposed to the point where even the slightest impact or spill can cause damage, not to mention the risk of theft. However, if you've kept it in a safe place, you might not have to worry as much.
Can Open PC cases overheat?
Open PC cases are less likely to overheat. Their air ventilation is far better than in any other case.
Is a closed PC case not good for gaming?
Closed PC cases can be as good for gaming. It entirely depends on the components and the cooling system you have installed inside.
Was our article helpful? 👨‍💻
Thank you! Please share your positive feedback. 🔋
How could we improve this post? Please Help us. 😔