AMD B550 and B650 are both amazing, but which one is better? This is a question many users have in their minds at the moment. Today, in our guide, we are going to compare the two motherboards to help you get an idea about whether you should grab the AMD B550 or wait for the B650 to get released. So let's get down to AMD B550 Vs B650.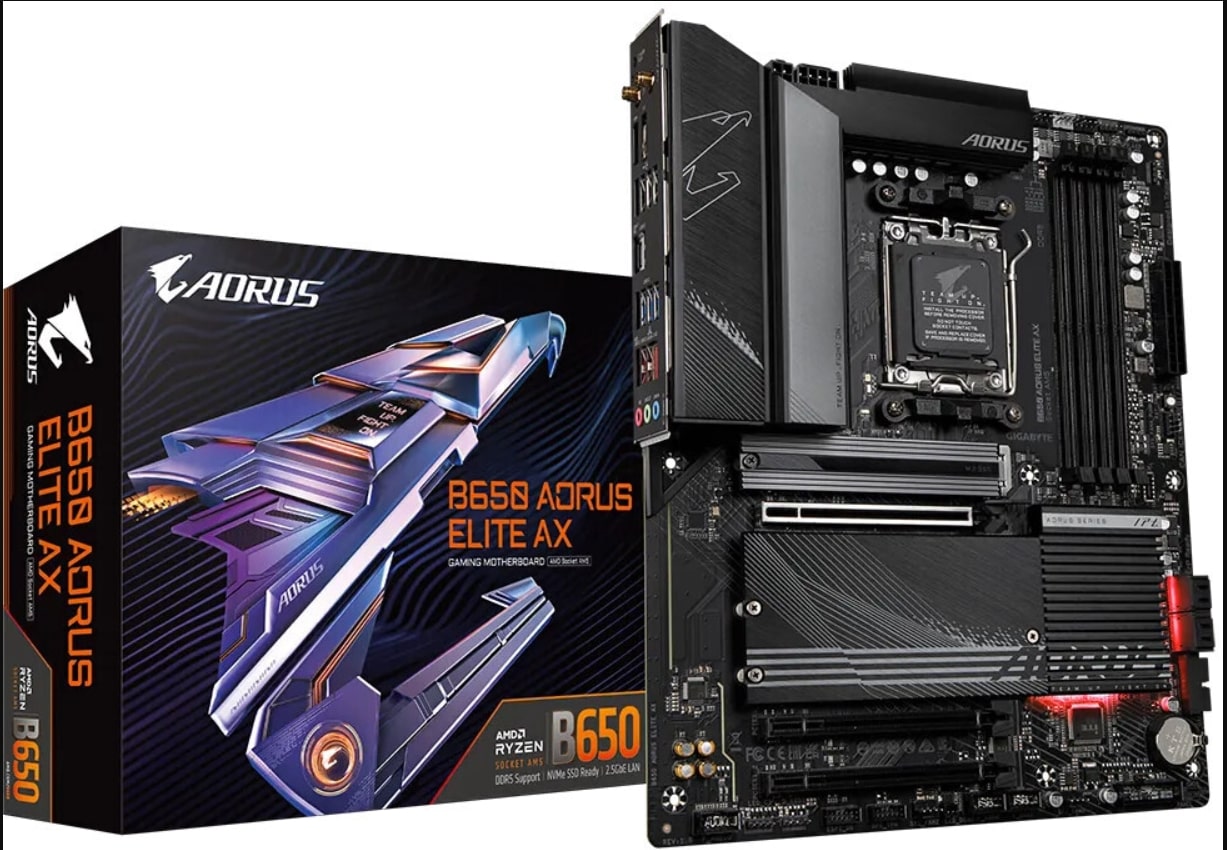 One option is better suited to your needs than the other. Let's get a closer look at each board and see how they compare. You can also check other motherboards here if you are looking for something else.
Assume you're building a gaming PC, and have the budget to pick out whatever parts you want. You've considered the following two motherboard options. Now what? Which motherboard should you buy? What kind of performance can you expect from each?
To understand the difference between these two motherboards, you must look at a few factors. I/O ports, overall performance scores, and the motherboard form factor. The first factor is input/output ports – where there are some differences. Also, make sure to check out our guide on how to remove GPU from motherboard.
---
Key Takeaways
AMD B550 has six-core processing performance and supports up to 16Gb of 2400MHz DDR3 memory.

AMD B650 comes with Dual channel DDR4, 4 DIMMs, and a maximum of 32GB of RAM can be installed.

B550 only has two PCIe 3.0 slots, while the B650 has four, and the B550 has 4 USB 3.2 Gen 2 ports, while the B650 has 8 USB 3.2 Gen 2 ports.

The B550 is a more affordable option geared toward budget-conscious consumers, while the B650 is a more expensive option designed for enthusiasts.

The B550 is available now, while the B650 will launch on October 2022.
---
What Is AMD B550 Motherboard?
The AMD B550 motherboard is a type of computer motherboard that is designed to be used with AMD processors. This particular motherboard is designed to work with AMD's Ryzen line of processors, and it offers several features that make it a good choice for those who are looking to build a gaming PC.
Some of the features of the AMD B550 motherboard include support for PCI Express 4.0, USB 3.2, and SATA 6.0. A fantastic option for people looking to maximize the performance of their AMD processor is the motherboard's variety of overclocking options.
What Is AMD B650 Motherboard?
The AMD B650 motherboard will be a high-performance, high-quality motherboard for gamers and power users. It will be packed with features that include support for AMD's CrossFireX multi-GPU technology, as well as SATA 6Gbps and USB 3.0 connectivity.
Additionally, the B650 boasts a strong power delivery system that can meet the requirements of today's top-tier CPUs and GPUs. Overall, the AMD B650 will be a great option for those looking for a top-notch motherboard that can handle the most demanding applications. Probably in October, it will be available in the market.
Price Comparison
| | |
| --- | --- |
| AMD B550 | AMD B650 |
| 175$ | 299$ |
Chipset Differences of AMD B550 vs B650 Motherboards
AMD doesn't distinguish between the AMD B550 vs B650 motherboard chipsets, but there are some differences to be aware of if you are looking to build a new PC with either chipset. The AMD's AM3+ CPUs have not changed from socket 939 to FM2. So whether you go with AMD's latest APU processors or their Athlon and FX line-up. You'll need an AM3+ motherboard that can take your choice of processor. No matter the generation (unlike Intel's LGA 1155 processor).
It is worth understanding how both differ in order to figure out which one might work best for your needs. AMD makes its chipset distinction by examining what CPU models each board supports.
B550 boards support CPU models using single-core Piledriver, Bulldozer, and other multi-core modules, while the AMD B650 supports all Bulldozer family of processors, including the upcoming 12-core server part, code-named the Zambezi.
Additionally, power consumption differs slightly on these two chipsets depending on what types of CPU models they're designed to support. AMD's standard dual and quad-core offerings will likely consume less power than any high-powered six or eight-core Bulldozer family chip.
CPU Support
AMD's series of processors, the A-series and Athlon X2 are now supported by their newer AMD B550 motherboard. There are some differences between this board and its predecessor, the AMD B650.
The first difference is in the rear expansion slots, which provide you with one more PCI-E slot on your motherboard when using an AMD Athlon X2 quad-core processor, meaning that you can now you can use two cards instead of just one.
This motherboard is also available as a micro ATX form factor and therefore takes up less space than its predecessor, the AMD-B600 series boards; furthermore, it has an increased power handling capability which allows for both 24pin or 20-pin EPS power options without any modifications to your system.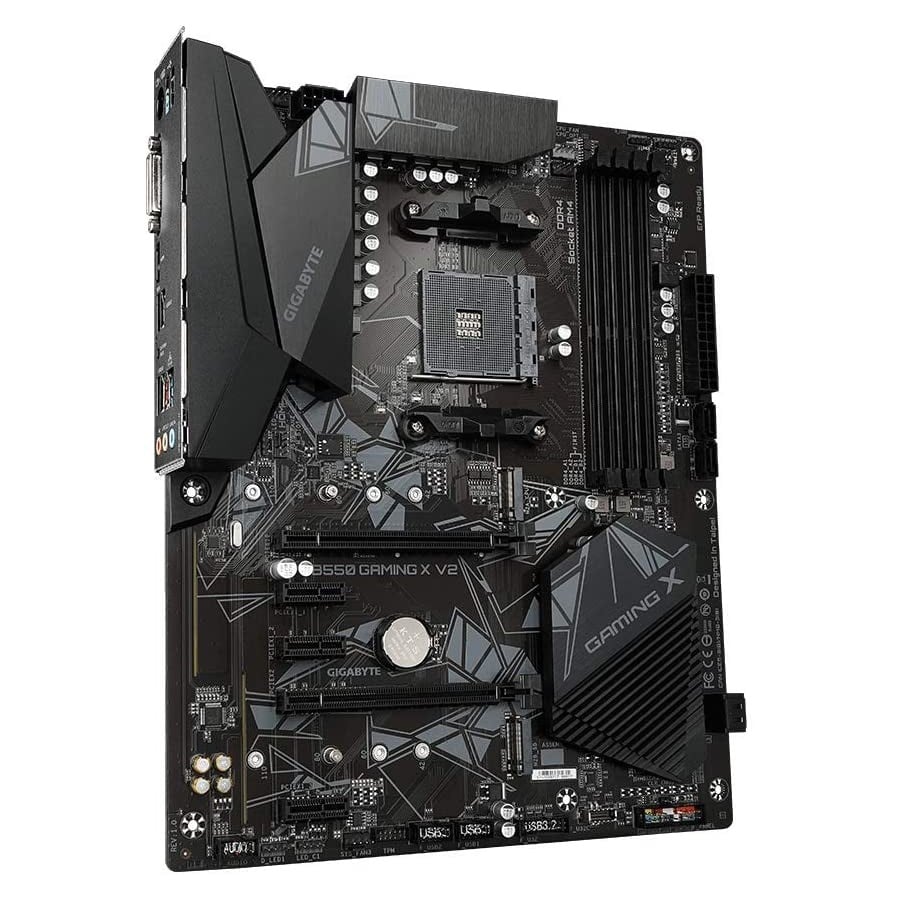 Memory Support
Different AMD processors have different needs when it comes to supported memory types. So the number of memory slots on your motherboard may also affect what you need to look for. The AMD B550 has a maximum of four DDR3 DIMM slots, which support a maximum of 32 GB of RAM in total (or 16 GB per DIMM slot).
On the other hand, the AMD B650 features six DDR3 DIMM slots, each capable of supporting up to 16 GB RAM (or 8 GB per slot) for a total maximum capacity of 96 GB or 48 GB per DIMM slot. Considering that this motherboard will likely be used with more expensive memory modules and for tasks where a greater amount of RAM is needed, it seems that the AMD B650 would be worth considering.
Graphics Card Support Of AMD B550 vs B650 Motherboards
Now, it's time to cover the important difference between AMD B550 and AMD B650 motherboards; the graphics card support. The AMD B550 motherboard is designed for use with video cards that are all DirectX 11 capable.
On the other hand, the AMD B650 motherboard will be compatible with PCI Express (PCIe) X16 slot video cards that are DirectX 10 and 11 capable and Nvidia SLI or ATI CrossFire enabled if you want to get your high-end gaming on with dual GPU technology, that is of course only available in combination with PCI Express 16x slots found on most midrange and higher-end CPUs these days. Before proceeding further, you might want to check out the 7 best RTX 3090 graphics cards.
I/O Connector
A major difference between the two AMD motherboards is that the B550 has a PCI-Express slot. But the B650 does not. This lack of an expansion slot means that you are limited to only one GPU in the event.
There are fewer slots on the AMD B550 motherboard because it does not have as many I/O ports and connectors as its newer counterpart, the B650. With this motherboard, there is only 1 DVI connector and 2 USB 3.0 ports for added peripherals to your system. The B650 would be better suited for your need if you need more options.
If you're looking for something more streamlined, then the AMD B550 would suit your needs better because it doesn't come with all of the extra features like its predecessor (B650). It also comes with 8 SATA ports so that you can use RAID if needed.
The AMD B550 has 6 PCIe x1 lanes which are enough for adding just about anything but if you want a variety of cards or think that you might upgrade later down the line, then go with the B650, which will give you 10 PCIe x1 lanes plus another 4 PCIe x4 lanes.
Overclocking Capabilities of AMD B550 vs B650 Motherboards
AMD B650 motherboard will provide better-overclocking capabilities than the AMD B550 motherboard. The AMD B550 comes with a memory multiplier of 18, allowing for maximum overclocking ability up to 2133MHz, whereas the AMD B650 only has an option of 16, and that brings the maximum speed down to 2400MHz, which is faster than last gen's CPUs but not as good as 2133MHz. For gamers looking for something more competitive in their rigs, then the AMD 550 is ideal!
You get all the same features with two fewer cores and two fewer threads. That being said, AMD offers many different types of motherboards to suit your needs, so if you want a high-end board for max overclocking speeds, check out the X370 boards, which have a higher number of pins on them as well as eight DIMM slots (rather than four) which will support higher density modules.
SATA III 6Gb/s ports x2 (B550) or x4 (B650)
B-series motherboards typically come with a mix of features, but the two highlighted here are that the AMD B550 supports two SATA III 6Gb/s ports while the AMD B650 only has one. If you need more room for your storage or need more SATA III ports, then you will want to pick up a board from the B-series.
Otherwise, you're wasting your money on something you don't need. All in all, you can't go wrong with either an AMD B550 motherboard or an AMD B650 motherboard since they both provide plenty of features, and there's not much difference in price between them.
M.2 Ports x1 (B550) or x2 (B650)
Both AMD B550 and AMD B650 motherboards feature the M.2 connector, which makes it possible to use the latest in storage technology with each motherboard, but they vary when it comes to ports.
The AMD B550 has only one port, while the AMD B650 has two, meaning you can connect two drives of your choice at once for some fast, efficient data transfer between them. Your motherboard might not just be about memory modules, hard drives, optical disks, and CPU cores; it's also about how many lanes the PCIe slot supports!
In AMD's cases, this is how many lanes are used to move data from an M.2 SSD on your motherboard. For instance, both boards have an x4 slot that supports 4 lanes of communication or 8 lanes of communication, respectively.
Since more lanes mean better bandwidth, there's an obvious advantage to the AMD B650 motherboard with 8 lanes over the AMD B550 motherboard with 4 slots!
Conclusion
This marks the end of our AMD B550 vs B650 guide. Based on our analysis, the AMD B650 motherboard is better for enthusiasts due to the improved chipset and overclocking potential; it also offers more SATA ports and M.2 Ports for various storage devices as better I/O connections for gaming purposes.
The AMD B550 offers a slower chipset and has fewer SATA ports but provides support for up to 8 GB of RAM per slot instead of 4 GB with the B650.
The lower price point may make this board a good option for budget-conscious. The chipset in the AMD B550 is older than that in the AMD B650, meaning that some games will perform worse or will not run at all on the latter model.
Additionally, both boards have a single PCI Express x16 lane available (the slots are 16x). They are both limited to running at x8 speeds if other cards are installed in PCI Express slots nearby. While this difference won't affect casual gamers, it could be an issue for enthusiasts looking to overclock their graphics cards.
If you are building a high-end gaming PC, you should purchase the AMD B650 motherboard to get an improved chipset and I/O connectivity, along with less interference from neighboring cards in your system.
For a simpler system where games are not the primary focus, the AMD B550 would be sufficient for its lower price point and ability to use 8 GB of RAM per slot. However, most serious gamers are going to want to spend a little more money for the improvements provided by the AMD B650 chipset and a larger list of connectors. So, the wait for B650 will be worth it for them.
Was our article helpful? 👨‍💻
Thank you! Please share your positive feedback. 🔋
How could we improve this post? Please Help us. 😔