Whether you're in need of a laptop for entertainment, work, or creating content, you may wonder whether to buy a laptop from Dell XPS vs the Dell Latitude series. Both are excellent lineups that are made for a different demographic of consumers, and there are a few key differences that you should consider before making your purchase.
---
Key Takeaways
The Dell XPS series is a lineup of high-end laptops that are meant for digital content creators and editors.
The Dell Latitude series focuses a lot on reliability and security, which makes them more business oriented.
The Dell XPS series only comes with high-end hardware, while the Dell Latitude series has laptops with mid-to-high range configurations.
Dell XPS laptops are more aesthetic compared to the Dell Latitude series, but their build quality is not as strong and durable as theirs.
---
Also Read: Is A Laptop Considered A PC? [Explained]
What Is Dell XPS?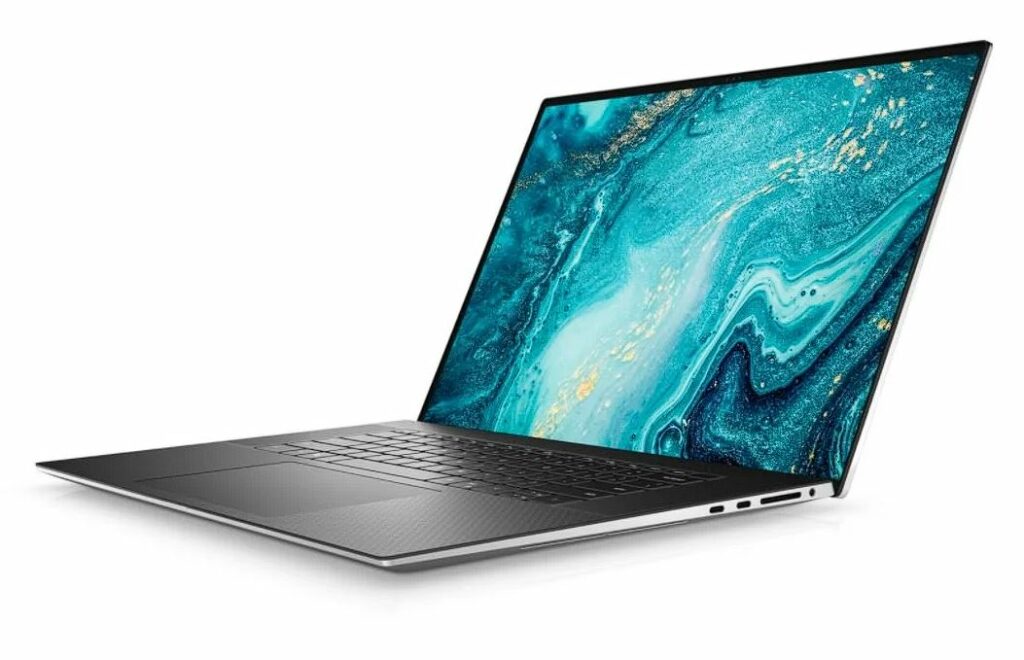 Dell's XPS (eXtreme Performance System) series is a lineup of high-end laptops that's aimed toward digital content creators and editors. Dell's main purpose with these laptops is to provide the best experience for producing and editing pictures, videos, and music. For that reason, they're paired with Intel's latest 12th gen high-end processors and other cutting-edge specifications so your tasks can be completed as fast as possible. Moreover, the high-end Dell XPS laptops have paired the latest 12th Intel Core i5 to Core i9 processors with NVIDIA RTX graphics to make for powerful gaming setups too. These high-end specifications also come at a high price, so Dell allows you to choose between different configurations according to your budget, from the XPS 13 all the way up to XPS 17.
Moreover, they're made as portable as possible and have a decent battery life, so you can be productive anywhere. Furthermore, before proceeding further, you might be interested in reading about how to extend a laptop's battery life.
As their main focus is productivity, these laptops come a little behind the other Dell series in the gaming category unless you go for the high-end ones with NVIDIA RTX graphics. But other than that, the laptops provide dynamic sound with quad speakers and a vibrant screen for viewing movies and browsing without hurting your eyes.
What Is Dell Latitude?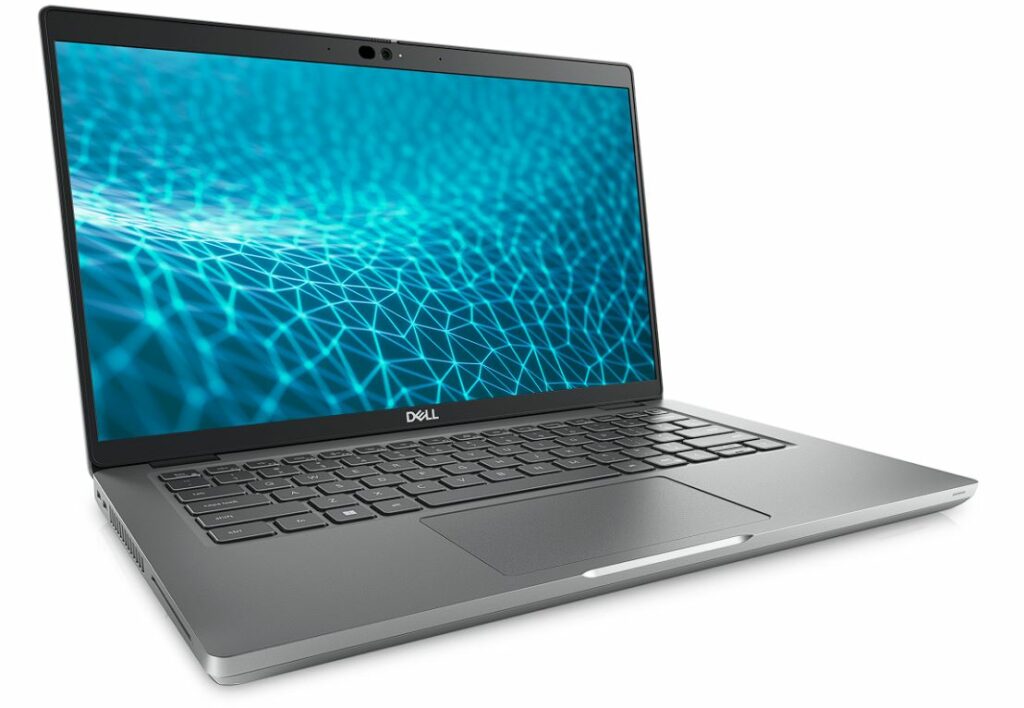 The Dell Latitude series is also an impressive lineup of mid to high-end laptops manufactured by Dell. These laptops are more business-oriented compared to the Dell XPS and focus more on the reliability and security of the user's data with features such as Onlooker Detection and Look Away Detect.
You can take advantage of exclusive collaboration and business-related features which aren't available in other Dell lineups. Dell also adds the fastest processors in the market with Intel's 12th gen CPUs from Core i3 to Core i7.
The Dell Latitude series also focuses more on the battery life of the laptops, as well as portability, so you can be productive for long hours anywhere you want.
Similar Guides: How To Unlock Keyboard On HP Laptop
Moreover, the Dell Latitude series also offers excellent connectivity features such as ExpressConnect and collaboration touchpads, giving convenient access to various conferencing features. Furthermore, there are background audio-canceling features and improved video calls and conferences.
But while they're good for productive use, the Dell Latitude series laptops use integrated graphics of the processors, which means they're not good for gaming or content creation that requires a lot of GPU power.
The Difference Between Dell XPS And Dell Latitude?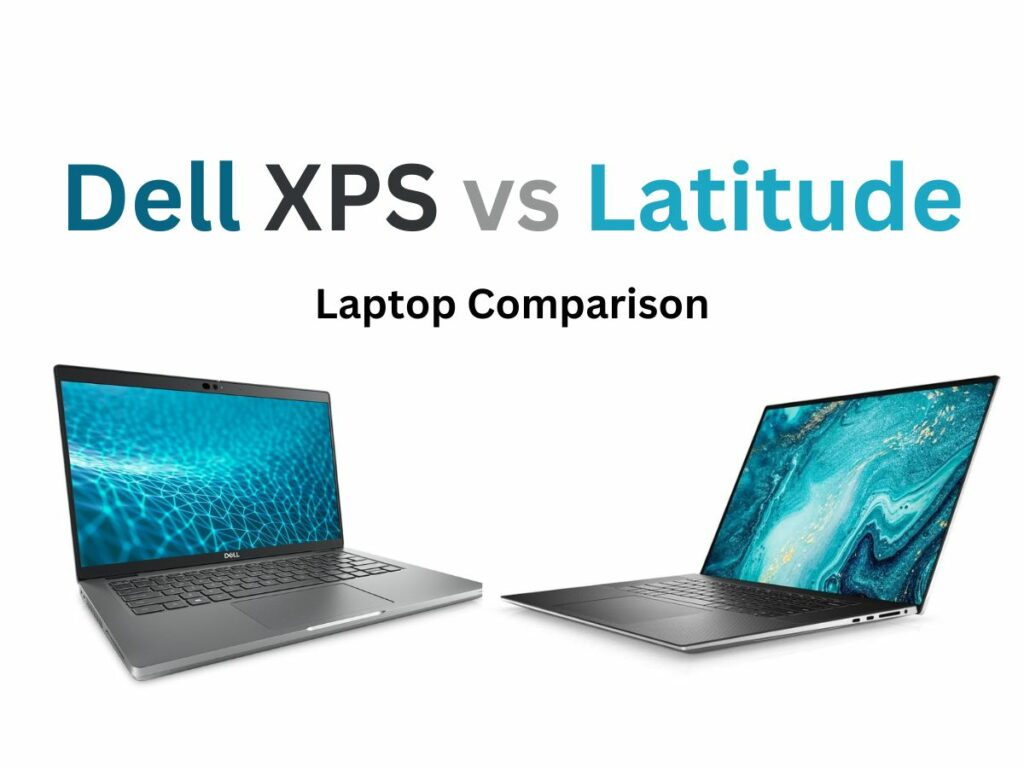 Dell's XPS series comprises the most high-end hardware available with premium & stylish build quality, whereas the Dell Latitude is available in a wide range of configurations from mid to high-end with durable & robust build quality.
Dell's XPS series comes with top-of-the-line specifications, so their model numbers only comprise the 9k variations. On the other hand, the Dell Latitude comes with a wide range of model numbers from 3000 series, 5000 series, 7000 series, and 9000 series.
Moreover, the Dell XPS series includes the largest laptops in either of these lineups with 17-inch displays, whereas the Latitude's largest size is the 15-inch laptop.
Dell XPS Vs Dell Latitude: Laptop Comparison
In this section, we'll compare both series in various categories to find which is the better laptop and to see how much difference there is in the performance, build, portability, and other features of both lineups.
Build & Design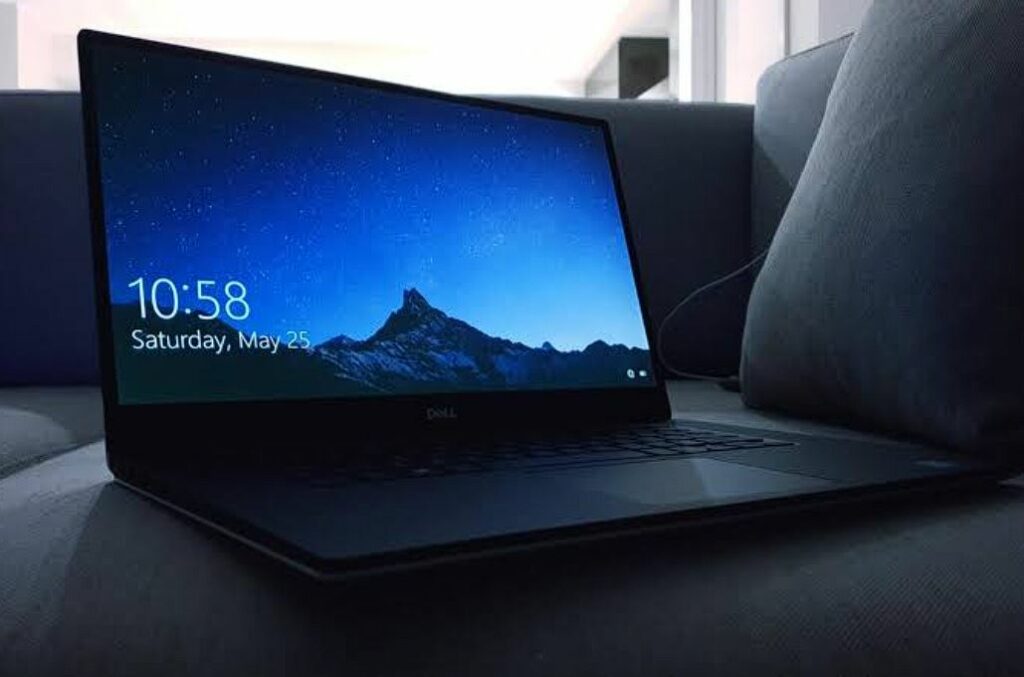 To get straight into it, most Dell XPS laptops have a modern, sleek, and premium design with sharp edges on the sides, adding to the aesthetics. The XPS line is more stylish and elegant, whereas the Latitude goes with a more minimalistic and simpler look that's both sturdy and reliable.
For their 2-in-1 lineup, the XPS has gone with a more modern approach where the screen itself is detachable from the keyboard, working just like a tablet to improve portability. To use the device in laptop mode, Dell provides you with a type cover to support the screen.
On the other hand, the Latitude series has not implemented this change in their 2-in-1 laptops and uses the traditional 360-degree rotational hinge to use the laptop in tablet mode.
With the Dell Latitude product line, the build quality feels strong and durable but comes behind the premium aesthetics offered by the XPS line. But if you can look past the looks and aesthetics, you'll find the Latitude series to be much more robust, especially as they've gone through certifications of their durability compared to the XPS, which hasn't. This is not to say that the XPS is not a sturdy product line, but it does fall behind the Latitude in terms of durability.
You will also find that the laptops in the Dell Latitude series include a lot more security and business-friendly features, such as ExpressConnect and ExpressSign-In, all to enhance the work experience while using the laptop in an office. These features are specifically designed for the Latitude line, whereas the same cannot be said about the XPS series.
Overall, both laptops have decent build quality. For portability and aesthetics, you should look into the XPS product line, whereas for more robustness and durability, you should go with the Latitude series. In the end, it comes down to your personal preference.
Keyboard & Touchpad
Most of Dell's XPS series laptops have excellent backlit keyboards with great key layouts and pressure. The same could be said about the Latitude lineup. However, a much wider range of keyboards is available to give a definite remark.
Depending on your preference, you might prefer the shallow feel of the 2-in-1 series of Dell XPS laptops or the depth available in the 2-in-1 Dell Latitude laptops. It's also worth mentioning that the Dell Latitude lineup will have more keys available to help with security and privacy, such as a button to turn off the webcam, etc.
Also Read: How To Change The Color Of Your Keyboard
A similar case is observed with the Dell Latitude touchpads, where many of the laptops include a smart touchpad that comes with different buttons that perform collaborative functions for Zoom meetings, such as toggling the microphone button and screen sharing button.
This adds to the business-oriented machine that Latitude laptops are labeled as, whereas the XPS series doesn't include these features. In terms of quality, there are great touchpads available in both the Dell XPS and the Dell Latitude, where some might be better than others, but overall, the quality is pretty close.
Display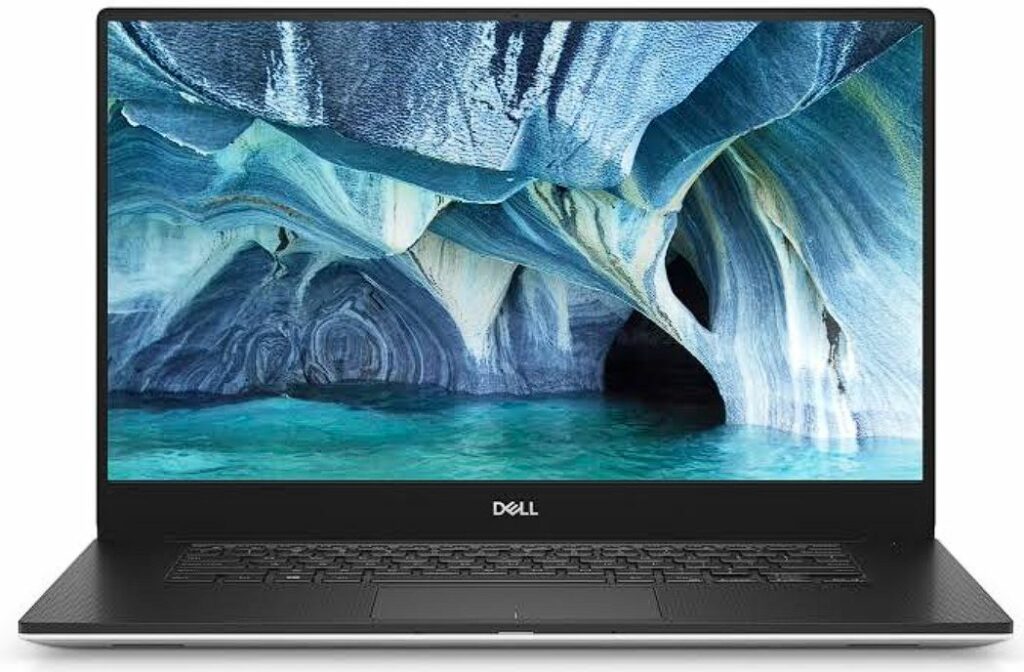 Almost all XPS laptops come with virtually bezel-less screens and the best brightness, highest contrast, and color gamut optimization, making them suitable for light and dark environments. You will also notice that Dell's XPS line offers higher resolution, up to 4K, compared to the Latitude, which only reached 2.5K on the highest-end laptops, as it doesn't aid their purpose of having the best business-oriented machines.
They also don't have the most vibrating colors and are usually not as bright as the XPS displays, enabling them to save power and work for longer periods. So for video and photo editing, the best display you'll get is from the XPS line, but for business work, this isn't much of a factor, and you'd save money going with the Latitude lineup.
Power & Performance
Now, let's get down to one of the most important parts of our Dell XPS vs Dell Latitude guide; the performance. The base models of the Dell XPS and the Dell Latitude series come with 12th-generation Intel CPUs, among the most high-end processors.
While Dell Latitude stops at Intel's Core i7 processors inside their laptops, the XPS being Dell's performance-heavy lineup, has the Core i9 CPUs also available in their XPS 15 and XPS 17 laptops.
Moreover, the XPS 15 and XPS 17 come with NVIDIA's very own GPUs, either the NVIDIA GeForce RTX 3050 Ti or the NVIDIA GeForce RTX 3060. This ensures that the XPS series comes with an overwhelming advantage in terms of gaming performance. With dedicated GPUs, the XPS also beats the Latitude for demanding tasks that use a lot of GPU resources, as the Latitudes are usually paired with low-end NVIDIA GPUs or integrated Intel GPUs.
Both lineups' single-core and multi-core operations feel quick and snappy, credited to the fast processors they come with and their NVMe SSDs. But even for productive use alone, the highest-end Latitudes cannot compare to the highest-end XPS models in terms of performance.
Upgradeability
Dell XPS 13 doesn't provide any room for upgradeability, but that's not the case with Dell's XPS 15 and XPS 17 series, where you can upgrade the solid-state drives or SSDs, as well as the RAM. The entire laptop comes sealed, so you can't make any adjustments to the internals or even upgrade the SSD of the device.
But the Latitude lineups are a bit limited regarding upgradeability as most of the laptops come sealed out of the box, which removes any room for upgrades. So be careful of picking the right amount of RAM and storage space to suit your buying needs.
Connectivity
The Dell XPS series usually has fewer ports available in their laptops compared to the Latitude line. Dell XPS only prioritizes the most important ports, such as the USB-C or Thunderbolt 4.
For example, in the Dell XPS 2-in-1 laptops, there are only two ports available, so if you use one port for charging and the other for your headset, then that's all your laptop ports.
For this reason, Dell puts adapters and dongles in the box if the user needs them. On the other hand, the Dell Latitude laptops have a lot of ports available because they don't want the users to rely on dongles and adapters to connect to legacy devices when working in an office. Another factor that adds to their business-oriented design.
If we talk about wireless connectivity, WiFi 6 and Bluetooth 5 are available in most Dell laptops and all modern laptops in general. You can also find the Dell Latitudes with some 5G WWAN connections, too, if you require them.
Conclusion
In this Dell XPS vs Dell Latitude laptop comparison, we discussed a few key differences between the two Dell lineups.
By now, you should know that the Dell Latitude is aimed more at business users with many features that normal users and content creators have no point in taking advantage of. On the other hand, the XPS series has something for everybody, from its looks to performance and display.
Dell Latitude should be your choice to go with if you plan on using the laptop for business and office work because of its business-friendly features, security, and reliability. If you're into gaming and content creation, then the XPS series is your best bet on Dell laptops.
---
Also Read:
Was our article helpful? 👨‍💻
Thank you! Please share your positive feedback. 🔋
How could we improve this post? Please Help us. 😔