Have you ever wondered what would happen if you would disconnect your PC from your monitor? Well, your monitor will simply go blank because you took away its only source of input. Your monitor will lose the signals that it was being sent by your computer to display its content.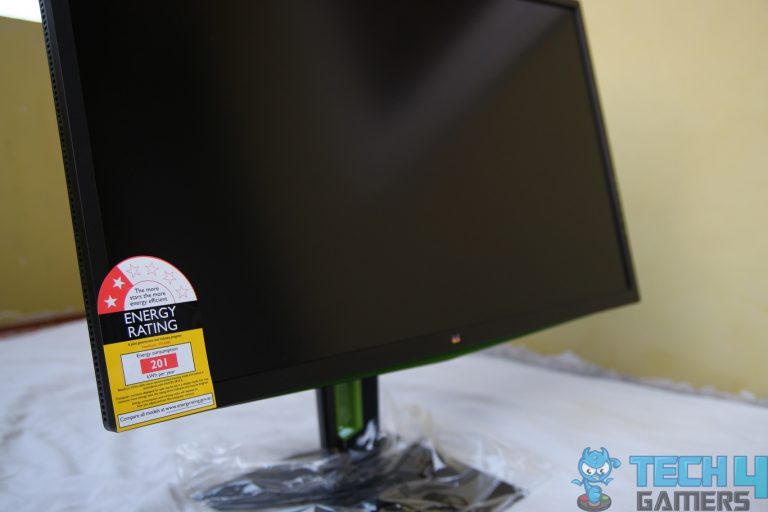 You may also ponder on whether you can use a monitor without a PC or not? You should know that your monitor is simply a display device that is used to showcase any data that is shared with it by the input device you connect with it. This also proves how your monitor can come in handy whenever you're in search of a displaying device.
To answer your question, YES, you can use your monitor without a PC. All you have to do is find the right input devices. You have multiple options that can work as input devices for your monitor. These input devices may vary from gaming consoles, and laptops to even your TV!
You must form a connection between your input device and your monitor. The most convenient option for you is an HDMI cable or a VGA cable (A VGA cable is mostly needed if your device is a bit old).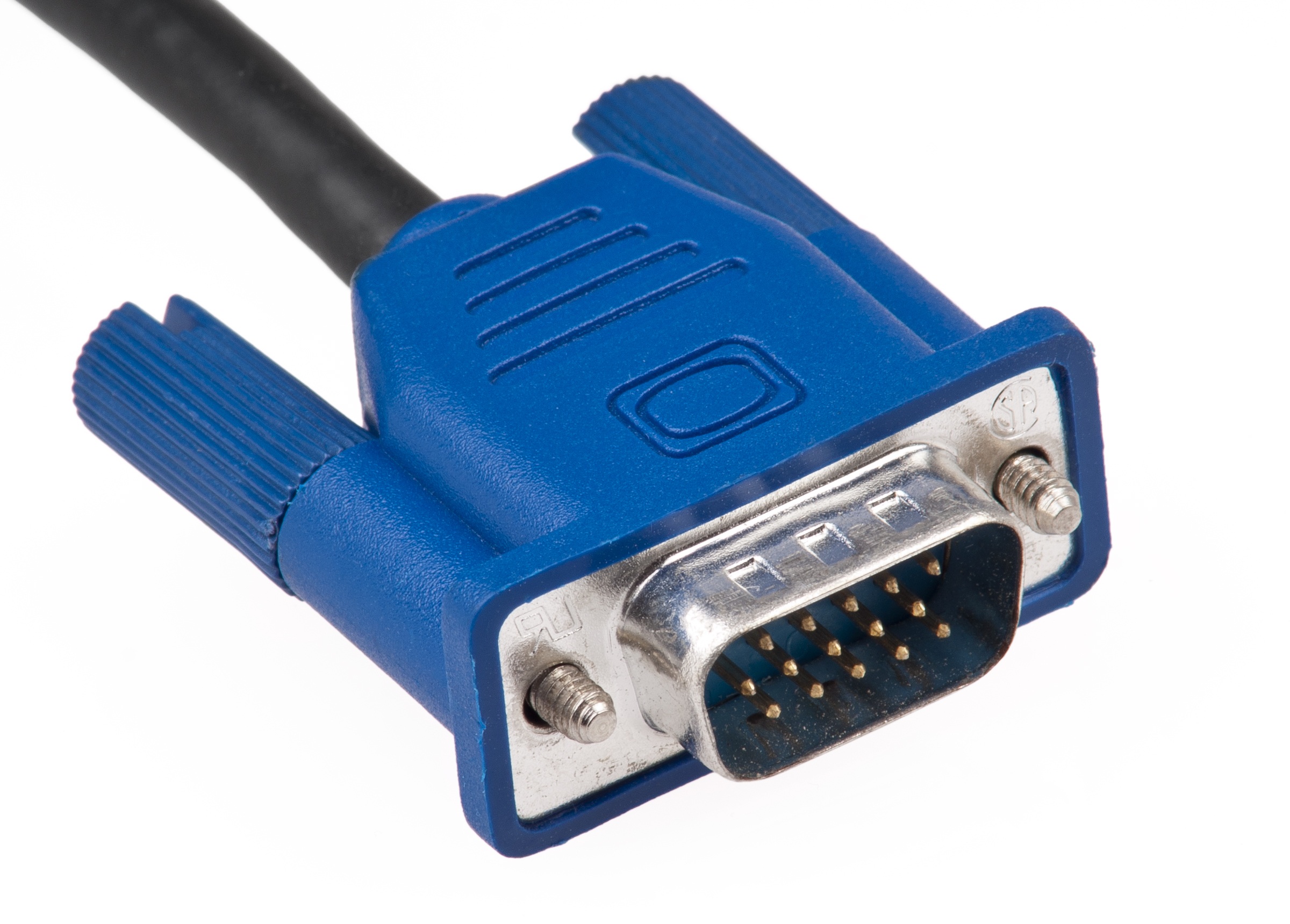 Most of the input devices and monitors have ports of HDMI cable/VGA cable in them. All you have to do is plug either of these cables into their respective ports. They will help in creating a connection between your devices easily.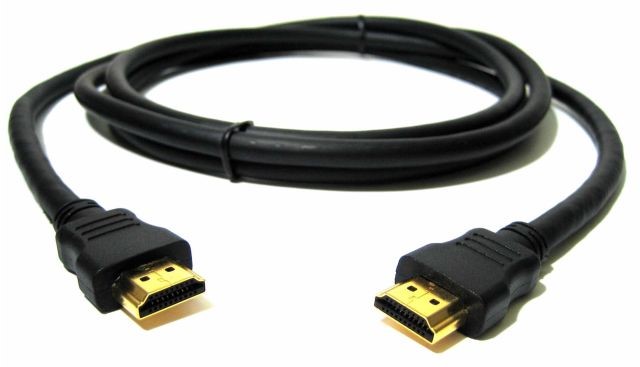 How To Use Your Monitor Without PC?
You are now fully aware of the purpose of a monitor. We have provided you with some ways you can utilize your monitor as a displaying device for more than just your PC. Moving on, there are several other devices that you can connect your monitor to. Therefore, all you have to do is follow the steps that are given below.
Connect Your Monitor To Your Laptop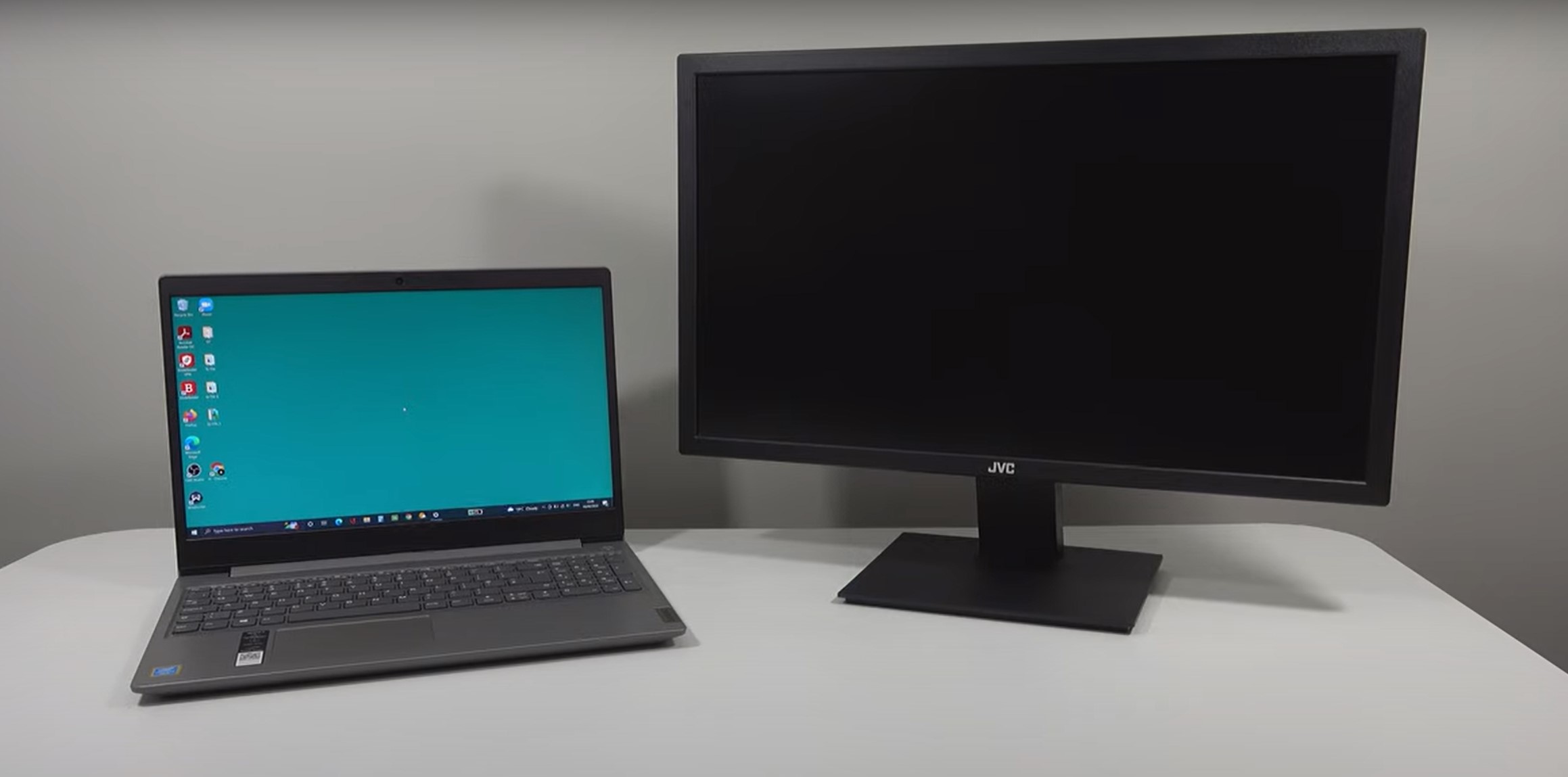 Although the laptop itself is considered a pc and this might again raise the question regarding the usage of a monitor without a PC. But, anyone who does it might have a completely different motive behind this.
Whoever wishes to connect their monitor to their laptop might just do it to expand the size of their display screen. They might just do it to get a better view of whatever that is they wish to see. Well, good for them because this task is quite easy to perform.
Written below are a few steps that will help you connect your monitor easily to your laptop.
Determine the type of cable ports that are present in your monitor and laptop. You'll most likely find HDMI ports or VGA ports as mentioned above.
Connect your HDMI cable/VGA cable to the ports of your monitor and laptop. (Keep in mind that both sides of the cables are of the same faces so, you don't need to worry about finding the right side)
The screen should now start mirroring by default
If the screen doesn't mirror by default you can follow a few more steps below
Click on the 'Start' windows button that is situated right at the bottom of your screen
Open the control panel window
Click on 'Adjust screen resolution' that you'll find under the heading of 'Appearance and personalization'
Click on the dropdown box that you'll find beside the 'Multiple displays' settings.
Now you can choose from the display options mentioned in the list and click on 'Ok'. Your laptop will be titled 'Monitor 1' whereas your monitor screen will be titled 'Monitor 2'
Connect Your Monitor To Your Gaming Console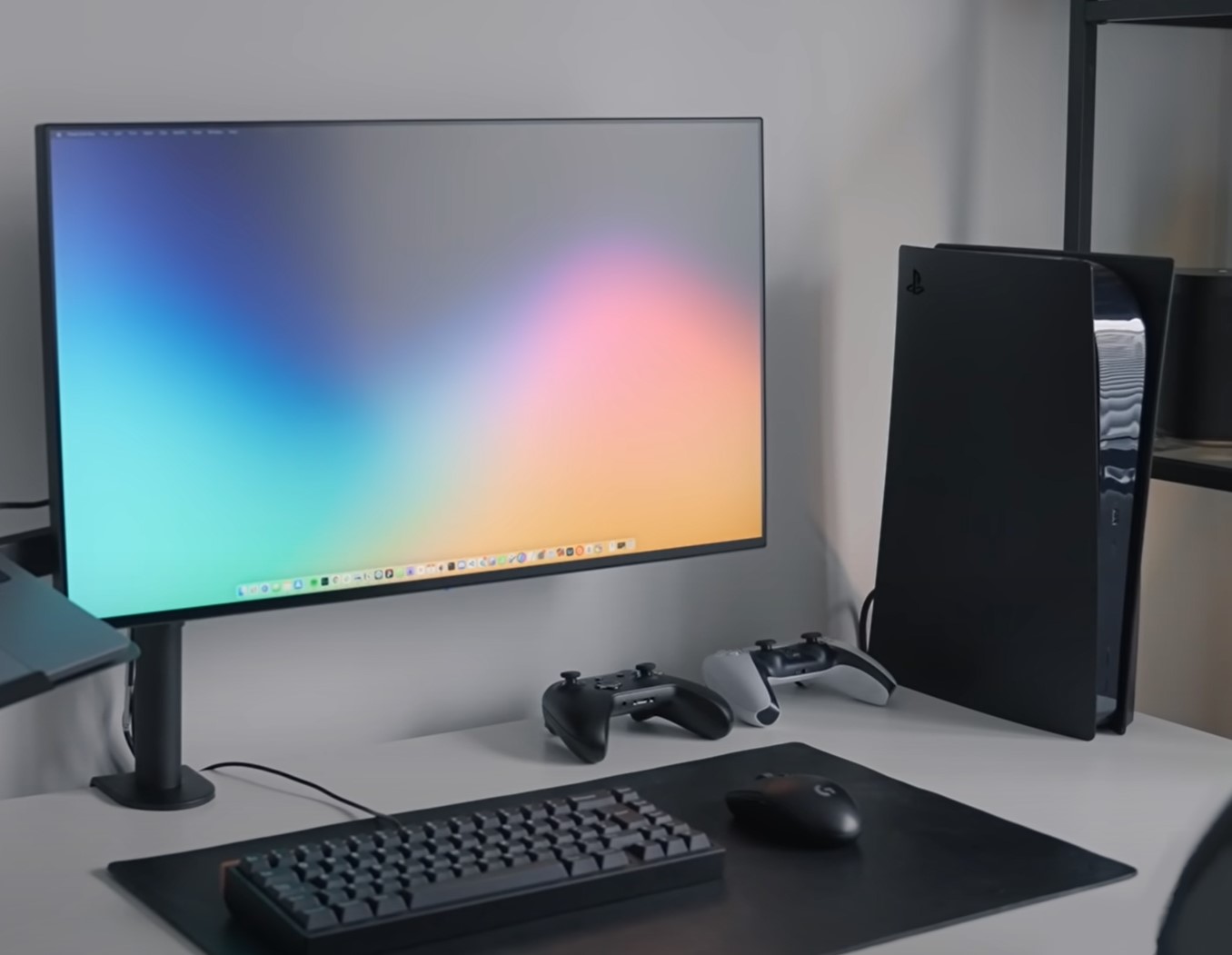 It takes a lot of time and effort to build a gaming PC. Furthermore, it requires a ton of research to find the right components and figure out its cost. But, you can find an easy way through this problem if you have a gaming console at home.
A variety of gaming consoles such as PS3, PS4, PS5, XBOX 360, XBOX One, and even Wii U have HDMI ports. These can easily be connected to your monitor with an HDMI cable. A lot of people might prefer connecting their gaming consoles to their monitors rather than their TV.
This is because some monitors can provide a better screen resolution and picture quality than TVs. Also, TVs with good screen resolution tend to be way more expensive than monitors. To easily connect your gaming console with your monitor all you have to do is
Find the HDMI port in both of the devices i.e. your monitor and gaming console
Plug the HDMI cable into the ports you found.
The gaming console content should start appearing on your monitor display by default and then you're good to go!
Connect Your Monitor To Your TV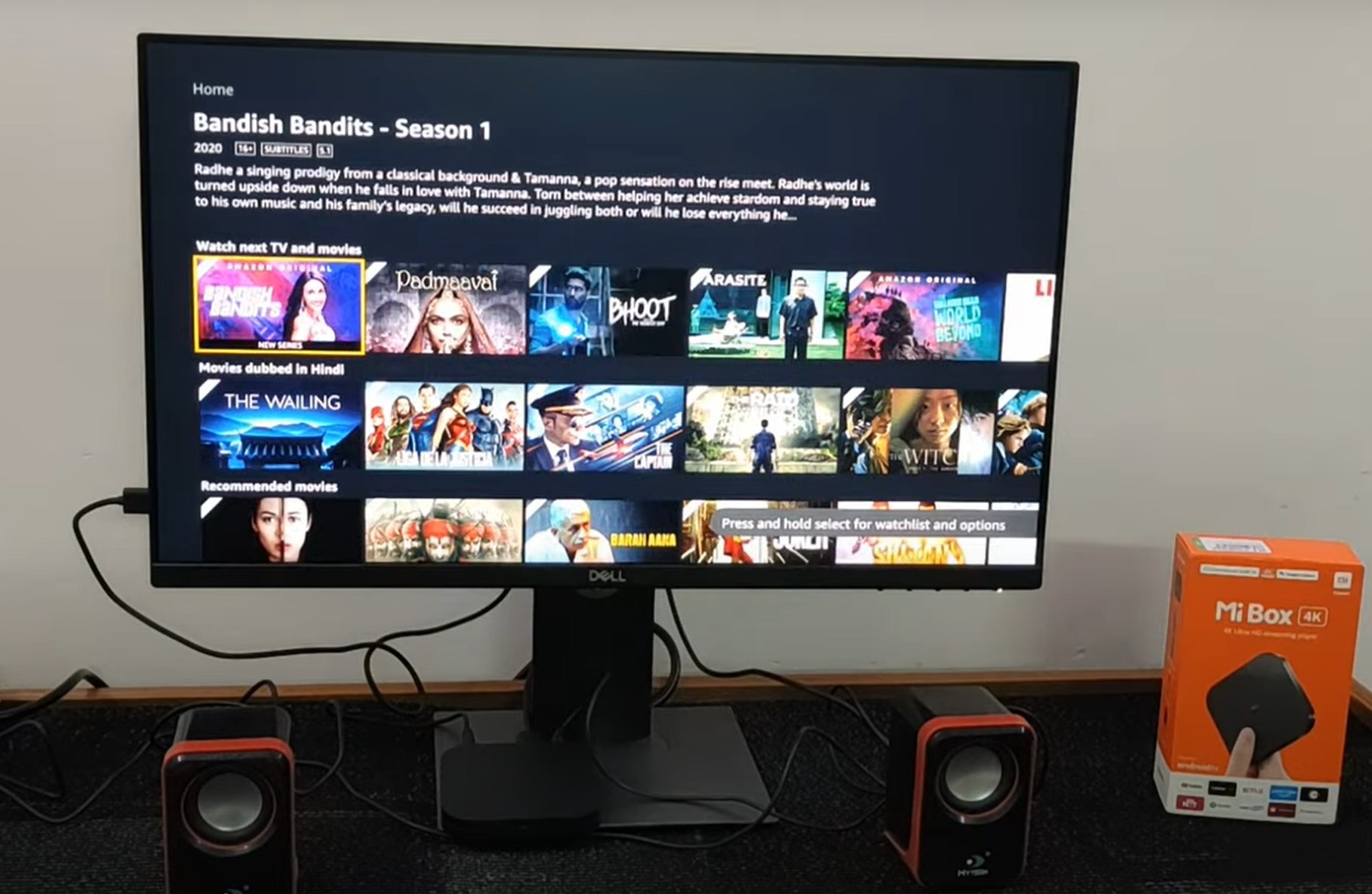 Many people might wish to utilize their monitors as TVs. Again, this might be due to several reasons, one of them again being the willingness to save their expenses on an extra displaying device.
However, turning your monitor into a TV might require a TV tuner box. It will be a bonus if you already use one but if not, you might have to spend from about $30 to $200. Which again might prove to be a bit costly to some.
If you wish to connect your monitor to a simple cable TV, then you'll need a tuner box, one with preferably an HDMI port so that you can easily connect it with your monitor.
If you wish to use your monitor as a smart TV, you can use devices such as an android box, chrome cast, firestick, and IPTV boxes. These are all HDMI friendly and can be easily connected to your monitor.
Summary
You have probably understood the main purpose of a monitor. Now you are aware that it can be used by multiple input devices to display the data they share with it. By reading this article you are also probably assured by now, that your monitor can be used without a PC.
You can use it as a screen that displays content much bigger than a laptop. It can be used as a gaming console or as a TV. It can be used as whatever you wish as long as the input device supports it and vice versa.
Your monitor can save you a lot of expenses. These expenses may include building a full-fledged gaming PC or even buying a TV that comes along with specifications like good resolution and smart options.
FAQs
Will my monitor turn on if I use it without a PC?
Yes, as long as the monitor is plugged into an electric socket and is connected to an input device, it will turn on.
Is it possible for only the monitor to work as a PC?
If your monitor has an all-in-one built PC system then yes, it can be used as a PC. But if not, You will have to connect it to a CPU to work as a proper PC.
What if one of the two devices has a VGA port and the other has an HDMI port?
Nothing to worry about! All you have to do is buy a VGA Adapter. It will help you plug in your VGA and convert it into an HDMI cable. Now you can put in the device that has an HDMI port.
Was our article helpful? 👨‍💻
Thank you! Please share your positive feedback. 🔋
How could we improve this post? Please Help us. 😔