FromSoftware is well-known in the industry for making games like Dark Souls, Bloodborne, and Elden Ring. These games follow a similar formula, offering challenging gameplay and intriguing worlds to explore.
Elden Ring is the biggest hit for the studio, winning the Game of the Year award in 2022. Previously, Sekiro: Shadows Die Twice also won this award, recently selling over 10 million units.
As such, it is clear that the studio has no shortage of exceptional releases. However, many fans believe one game stands above the developer's other titles, claiming that Bloodborne is still the best FromSoftware game.
Why it matters: Bloodborne was FromSoftware's first new IP after Dark Souls exploded in popularity, bringing a different setting, faster-paced gameplay, and several other changes to mix things up compared to the studio's previous releases.
Bloodborne is the best from software game.
byu/Shoxx_ inbloodborne
While many consider Sekiro: Shadows Die Twice and Elden Ring to be the studio's best work, a large number of fans believe Bloodborne remains to be topped.
Fans all over the internet have discussed the qualities of each FromSoftware release, debating which one stands above the rest. Many have claimed that after extensive experience with all past games, Bloodborne prevails as the best one to date.
Unlike the medieval inspirations of Dark Souls and Elden Ring, Bloodborne draws inspiration from H.P. Lovecraft. This gives it a unique atmosphere, and these distinct qualities are also carried over to the gameplay.
Prior to Dark Souls 3, the franchise was famous for slower-paced combat. However, Bloodborne completely changed this approach, motivating players to drop their shields and adopt an aggressive playstyle.
The impacts of such changes can be felt in FromSoftware's latest titles, as Dark Souls 3 and Elden Ring adopted this faster playstyle. In addition to its core strengths, Bloodborne offers one of the best DLC releases from the studio.
The Old Hunters introduced iconic boss fights like Ludwig and Lady Maria, leading to a few of the most intense and action-packed encounters of any FromSoftware release. Such qualities have allowed the game to maintain a strong legacy nearly a decade later.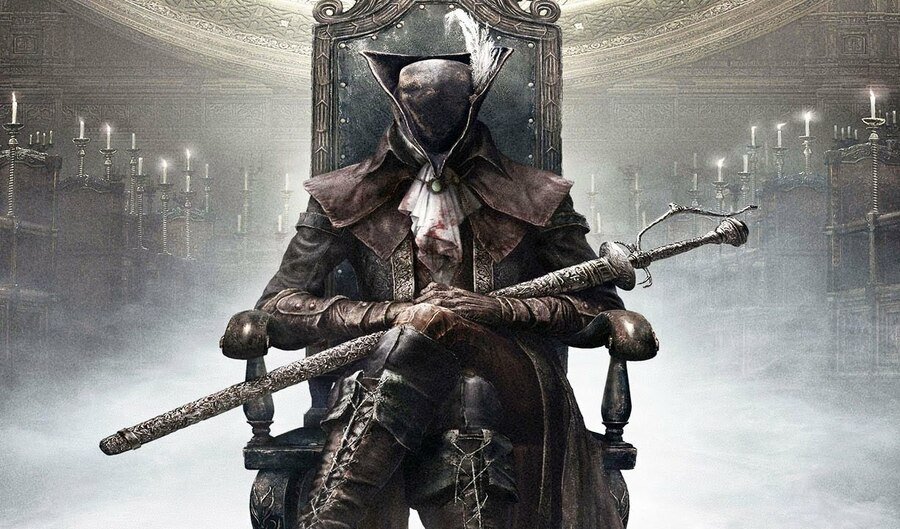 Bloodborne remains a PS4 exclusive to date, receiving little attention from PlayStation. The game has not been updated to run better on the PS5, limiting its appeal to newer players on the platform.
However, despite such drawbacks, the game has remained relevant since its 2015 release. A PC release has also been in high demand, and RPCSX, the latest PS4 emulator, has provided some hope for a playable Bloodborne build on the platform eventually.
Nonetheless, Bloodborne is undeniably one of the best FromSoftware games, if not the best. The latest entry, Elden Ring, might take the crown for being the most popular, but many believe it falls behind this PlayStation exclusive.
Was our article helpful? 👨‍💻
Thank you! Please share your positive feedback. 🔋
How could we improve this post? Please Help us. 😔
[News Reporter]
Obaid is pursuing a Law degree, while working as a content writer. He has worked as a gaming writer for over a year because of his passion for the medium and reporting the latest updates in the industry. Having played hundreds of games, Obaid finds himself coming back to Elden Ring and Red Dead Redemption 2, with these games being among his favorites. He has also been mentioned on highly regarded websites, such as Wccftech, Metro UK, PS Lifestyle, GamePressure, VGC, and Gamespot.