[Comparisons Expert]
Shehryar Khan, a
seasoned PC hardware expert
, brings over three years of extensive experience and a deep passion for the world of technology. With a love for building PCs and a genuine enthusiasm for exploring the latest advancements in components, his expertise shines through his work and dedication towards this field. Currently, Shehryar is rocking a custom loop setup for his built.
Get In Touch:
[email protected]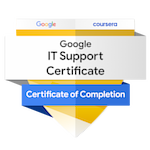 In this GeForce RTX 2060 vs GTX 1660 Ti comparison, we will test the old cards from NVIDIA and check which one performs better.
News
The surprise hit Souls-like Lies of P has received Overwhelmingly Positive reviews on Steam over the last month.