Alan Wake 2 shines as a beacon of next-gen gaming, competing with titles like Portal RTX and Cyberpunk 2077. From advanced path tracing to the wonders of AI-powered denoisers, Alan Wake 2 shows the true potential of PC gaming in 2023.
However, this release earned some flack for its surprising PC requirements. Remedy recommended a GeForce RTX 3070 for a respectable 1080p experience, but all hope is not lost.
Why it matters: Three years into the current generation, very few games have shown a noticeable leap over last-gen visuals.
The Performance Isn't As Bad As You Think
First of all, I think it's important to address the misconception about the demanding requirements of the game.
Contrary to popular belief, Alan Wake 2 isn't just for the elite top 7% of PC gamers. Surprisingly, many users report that they achieved solid frame rates between 40 to 60 FPS at 1080p without any upscaling on mid-range graphic cards.
Support for DLSS 3.5 and FSR 2 enhances the experience even further. While the system requirements might seem daunting, they usually represent a worst-case scenario. For example, some users claim that the RTX 3060 comfortably maintained mid-high 30 FPS on the High preset, with no upscaling needed.
It's interesting that Alan Wake 2 ditches the usual "Ultra" setting, offering Low, Medium, and High options instead. Even on the Low preset, the visuals are striking, showing no compromises for less powerful hardware.
Moreover, the flexibility within these presets is impressive. With an RTX 3060Ti, I achieved a consistent 60 to 75 FPS on the Low preset, with minimal difference in image quality.
This translates to a significant performance boost, even at 1080p without any upscaling.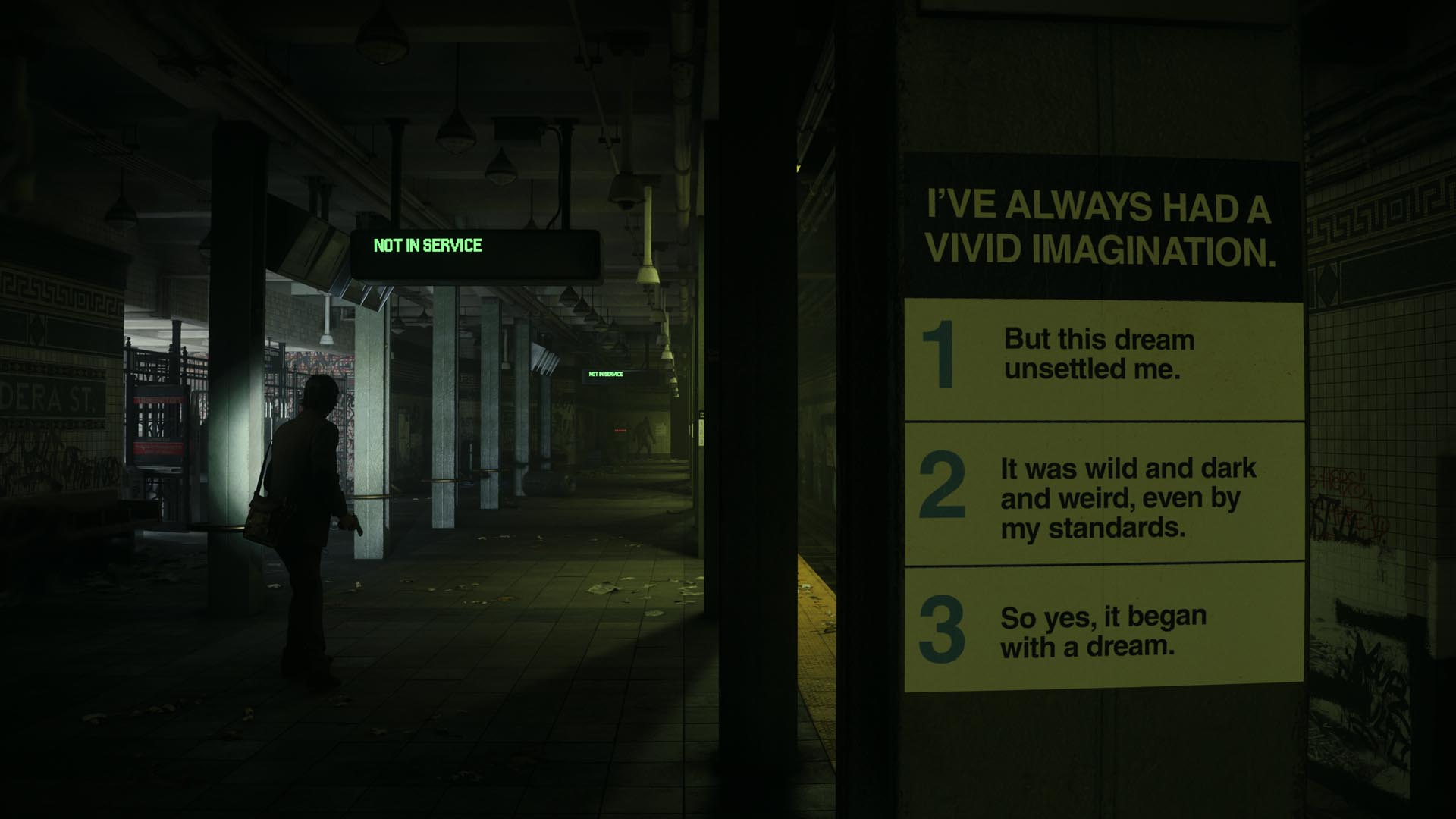 Unrivaled Visual Finesse
Now, let's talk about the visual fidelity of the game. Alan Wake 2 showcases Remedy's mastery, excelling in both technical and artistic aspects.
One standout feature is its flawless indirect lighting. Every setting is immersed in a stunning display of light, seamlessly blending with the characters, creating a visually eye-catching experience.
This accomplishment is achieved through a combination of 'baked' global illumination and screen-space ambient occlusion, resulting in mindblowing next-gen visuals.
Even in cloudy conditions, the game maintains its graphical appeal, bringing depth to subtle scenes. Whether in natural or artificial light, Alan Wake 2's visual storytelling remains enchanting.
The game also features incredibly detailed geometric assets. These assets, with consistently high polygon counts, maintain their graphical excellence even when closely examined. Remedy's commitment to authenticity is clear in how they represent materials.
Alan's coat and glossy surfaces are depicted with such realism that the boundary between video games and cinematic experiences becomes blurred.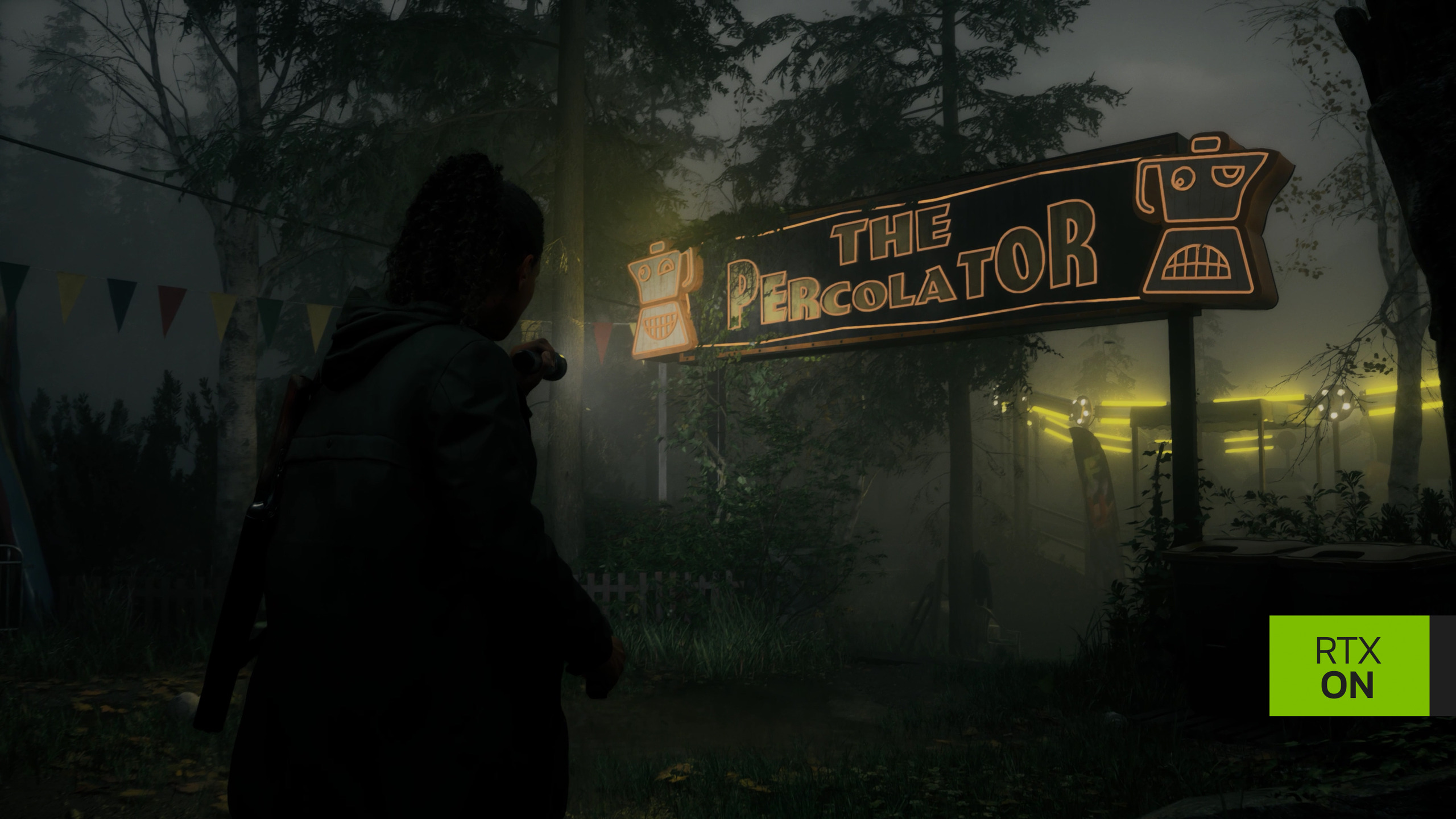 Presentation Is Excellent All-around
When exploring outside, the game's foliage achieves top-notch quality, with dense and responsive vegetation that reacts to the environment and the player's flashlight. This attention to detail enhances artistic choices, enabling environments that smoothly combine the familiar with the imaginative.
The character models in Alan Wake 2 are also incredibly realistic. Faces are highly detailed, and the skin shading adapts convincingly to different lighting. While there might be slight differences in some cutscene moments, the overall visual quality is breathtaking.
Live-action cutscenes bring an extra touch of realism and variety, enhancing the overall experience.
Next Level Path Tracing Goodness
Ray tracing enhances the game's lighting, showcasing the detailed interplay of light, shadows, and reflections. Mirror reflections are remarkably sharp, and shadows display a lifelike quality. The addition of Ray Reconstruction further fine-tunes visual output.
In Alan Wake 2, path tracing takes ray tracing to the next level. Unlike Cyberpunk 2077's single toggle, Alan Wake 2 offers three ray-tracing quality modes, each with unique details.
Note that smooth ray tracing requires substantial hardware resources. Needless to say, the PC release of Alan Wake 2 truly sets a new standard for graphical excellence.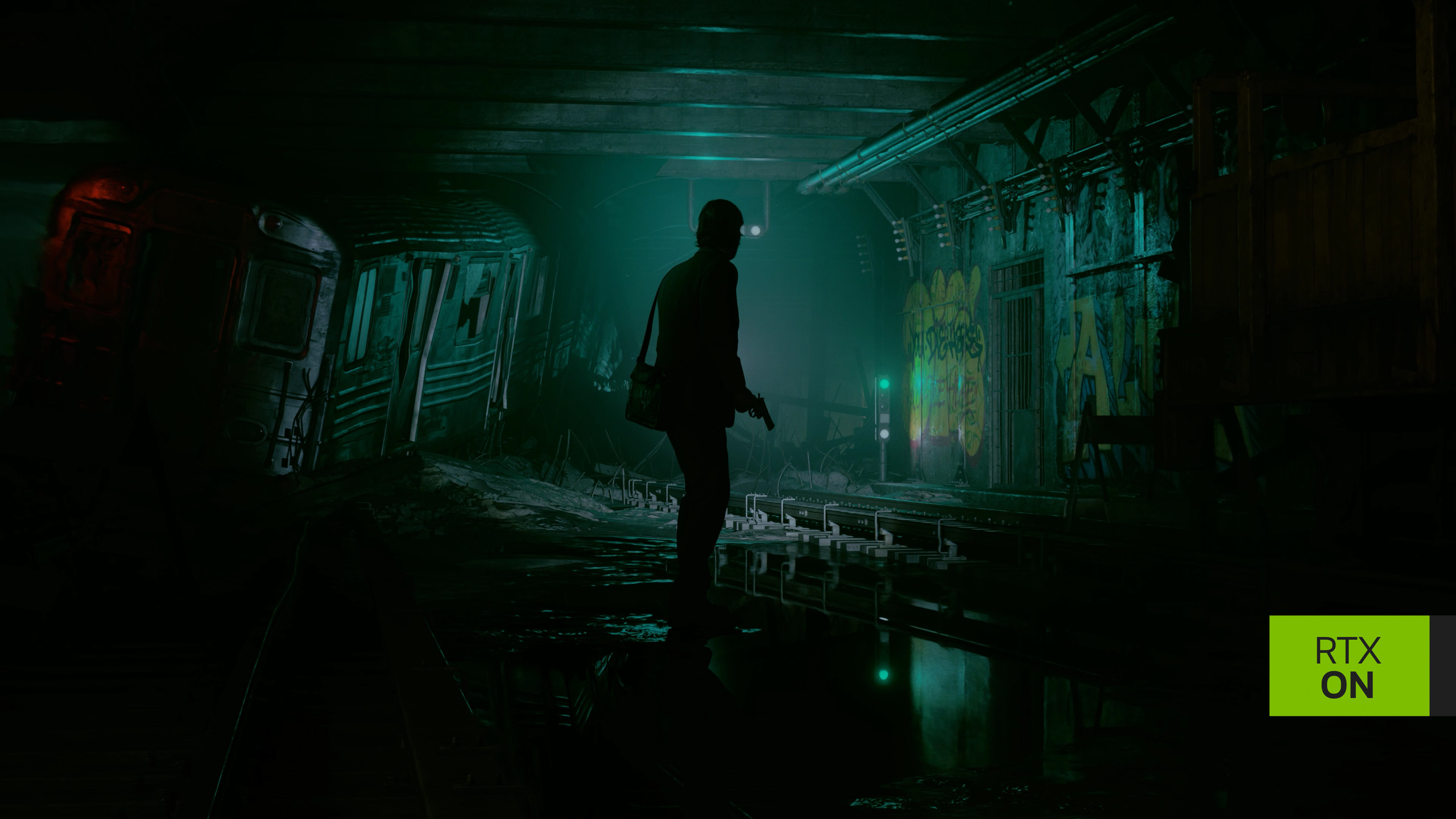 It's Not Just A Visual Masterpiece
Alan Wake 2 not only earns high scores on Metacritic for its technical and visual brilliance but also stands out for its rich storytelling. Across a 20-hour experience, it blends psychological and survival horror elements, immersing players in a maze of surprising plot twists and bone-chilling moments.
The game's awe-inspiring graphics, though initially questioned for high PC demands, have exceeded expectations. Following the game's release, I believe that Alan Wake 2 is the most visually stunning game of 2023, without a doubt.
Was our article helpful? 👨‍💻
Thank you! Please share your positive feedback. 🔋
How could we improve this post? Please Help us. 😔
Passionate gamer and content creator with vast knowledge of video games, and I enjoy writing content about them. My creativity and ability to think outside the box allow me to approach gaming uniquely. With my dedication to gaming and content creation, I'm constantly exploring new ways to share my passion with others.