It has been a long 13 years since the spine-tingling thrill of Alan Wake first captivated horror game fans. With the upcoming release of Alan Wake 2, expectations are high for another thrilling adventure.
Sam Lake, the Creative Director at Remedy Entertainment, has been the guiding force behind the development of Alan Wake 2. Lake knows the challenge of crafting a sequel to a beloved cult classic.
He recently spoke to EW, confirming that Alan Wake 2 uses a mix of live-action and in-game cutscenes for its narrative. Sam Lake also confirmed the game's connection to Control.
Why it matters: The recent trailer underscores Remedy Entertainment's commitment to crafting interconnected narratives within the gaming world, which may lead to even greater potential with future sequels.
New footage from Gamescom starts with a haunting view of a nightmarish New York City, confirming that this eerie place is the Dark Place. However, the Dark Place is not just a physical spot; it is a dreamlike world deep into Alan Wake's mind.
The setting is as changeable as the nightmares it holds, drawing inspiration from films like 'Taxi Driver.' This is where Remedy Entertainment uses live-action cutscenes, using different mediums to highlight the confusion in Alan Wake's mind.
The Alan Wake world has featured live-action elements since 2012, but Alan Wake 2 is more reliant on live-action than past entries. The trailer highlights a commitment to top-notch live-action, blurring reality and fiction to immerse players.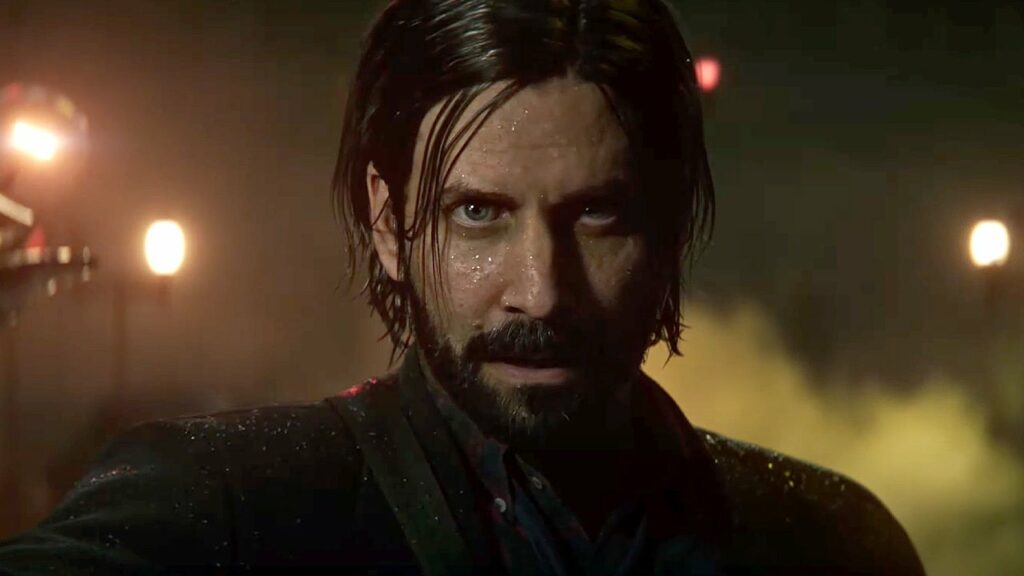 Alan is also featured on a late-night talk show named 'In Between With Mr. Door.' This is not your typical talk show, as it serves the purpose of a new twist in the Alan Wake world.
Players who have played Control might recognize Mr. Door, the man Jesse's brother dreamed about. Such characters confirm a connection between Alan Wake 2 and Control, with Sam Lake dubbing it the Remedy Connected Universe.
The trailer also teases a creepy idea – a dark twin, a sinister lookalike of Alan Wake. Those familiar with the series will remember Mr. Scratch, a doppelganger who haunted Alan in Alan Wake's American Nightmare.
Mr. Scratch was also mentioned in Control, blurring the lines between the two games from Remedy Entertainment.
Despite these connections, Sam Lake clarified that Alan Wake 2 is still, at heart, a sequel to the first Alan Wake game. Addressing concerns about some fans potentially missing out on context from other Remedy Entertainment games, Sam Lake said:
"We have been really mindful of creating an experience where none of that is required homework."
Therefore, Alan Wake 2 presents a welcoming experience for returning fans and newcomers alike.
Was our article helpful? 👨‍💻
Thank you! Please share your positive feedback. 🔋
How could we improve this post? Please Help us. 😔