Computers are quite prone to viruses. A poor security system and lack of anti-virus programs can often lead to a virus infecting your computer. Therefore, checking to see if your computer has a virus regularly is always advised.
Key Takeaways
A virus is a kind of software that carries out malicious activities intended to cause harm or misuse of data on your computer.
You can eliminate the virus on your computer by using anti-virus software.
To prevent your computer from getting viruses, it is advised to keep its software updated, have strong passwords, enable firewall, and use an anti-virus.
Why Having A Virus On A Computer Is Dangerous?
Viruses are so dangerous because they put all your personal and private information at risk. Viruses allow hackers to access your computer by creating backdoors and open ports. Once the hackers gain access, all your personal data is exposed to them.
This means any bank details, passwords, credit/debit card info, social security numbers, and so on are all available to them. Hackers can easily use any of these details for their benefit. They can easily carry out any activity they like using your resources.
Your computer may be used to carry out suspicious activities without your permission or knowledge. You can be a victim of identity theft, fraud, or similar activities.
What Types Of Viruses Can Take Over Your Computer?
A virus may cause the same harm to your files and data, but it is still divided into certain types. The division primarily concerns the place it resides and spreads from. Mentioned below are the most common types of viruses.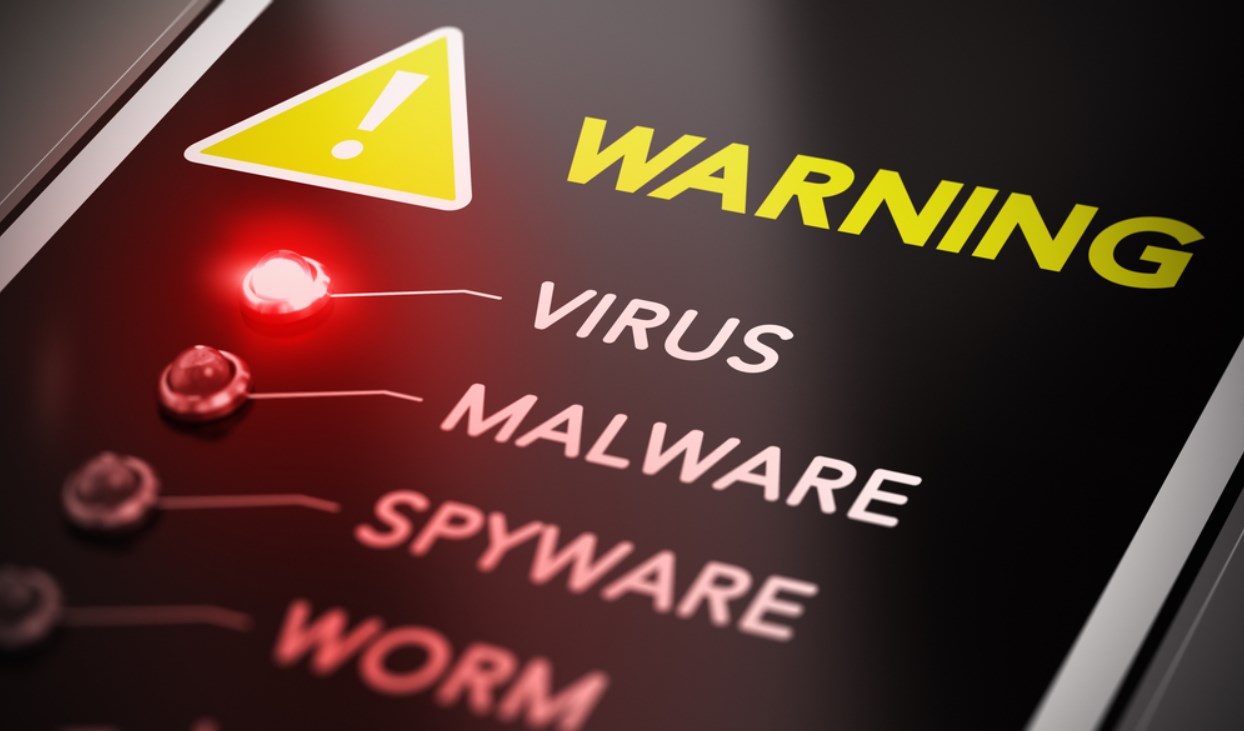 Network Virus: This virus takes over the device when connected to a suspicious network. Any other devices connected to the same network are at risk of catching the virus.
File Infector Virus: This virus initially resides in executable files (.exe files). The virus does its damage once you try to run the file it is residing in. Eventually, the virus proceeds further to cause damage to your other files and applications.
Boot Sector Virus: This virus initially resides in your computer's hard drive. The hiding spot of the virus is the boot sector. Therefore, as soon as you boot your computer, the virus spreads. Any other devices connected to your computer are at risk of catching the same virus.
Macro Virus: This virus hides in files. The files mainly comprise Ms. Word, Excel, and PowerPoint files. The virus spreads on your computer when you open these infected files.
Resident Virus: This virus may initially reside elsewhere. However, it may spread from the initially infected file or application to your memory. Hence, the virus may still be on your computer even after you remove the infected file or application.
How To Tell That Your Computer Has A Virus?
A virus is not something you can get a hold of right away. It hides in your computer; therefore, it takes work to catch it. However, for the sake of your ease, we have provided the most common symptoms that indicate the presence of a virus on your computer.
Long Processing Time
In case of a virus presence on your computer, you will notice your computer taking much more time processing small tasks than usual. Your files and applications will take a considerably long time to load. This may indicate that there is a virus on your computer.
Unknown Websites Connections
You will notice your computer trying to load up websites you did not search for. This is a huge indication of a virus presence on your computer. That is because your computer never carries out such functions itself. You have to carry out such tasks; they do not happen automatically.
Sudden Pop-ups And Images
Explicit ads or images and website pop-ups may appear when surfing the internet. If you notice this happening more than usual, a virus may be hiding in your computer.
Strange Errors And Programs
You may run into unusual and unexpected errors when trying to run an application on your computer. Not only that, but you may notice the same applications behaving differently than they are supposed to. Moreover, you may encounter programs you have never seen on your computer.
Unusual Social Interaction
Once activated, the virus can spread to other devices by sending infected links to other people through your social apps. For instance, if you notice an email sent (Not by you) through your account to people with a link, it may be a virus-infected link.
Failure In Downloading Anti-Virus Application
At times, viruses are programmed in a way that they can defend themselves. The anti-virus application does not work in their favor. Therefore, they might prevent your computer from being able to install such applications.
Missing Files
Another indication of a virus on your computer is missing files. You might notice your files missing, misplaced, and even with their icon changed. Again, your computer does not carry out such tasks itself. Therefore, this can be a doing of a virus.
Space Shortage
As mentioned above, a specific virus type hides in your hard drive. Viruses take up much space; therefore, if you notice a sudden shortage on your hard drive, it may be because a virus is hiding there.
Also Read: How To Clean Boot Your Computer? [Quick Guide]
How To Get Rid Of The Virus On Your Computer?
If the symptoms mentioned above are what you are facing, then you should follow these steps to remove the virus from your computer.
Scan Your Computer For Virus
Use anti-virus software to run a scan on your computer. The software will be able to detect any virus that is hidden on your computer. Using the latest and updated version of the anti-virus software is better for the best results.
Turn On Safe Mode When Restarting The Computer
This is a way to keep the virus from activating and damaging your computer once it boots. To enable safe mode, continuously press the 'F8' key once you restart the computer. This will lead you to the 'Advanced boot options'. Select 'Safe mode when networking' and then click 'Enter.'
Uninstall Any Software You Find Suspicious
If you have recently come across unidentified applications on your computer or suspect an app of having a virus, it is advised to uninstall it right away.
Clear Your Computer's Browser Cache And History
You can find the option to clear your browser's cache and history in the settings of whichever search engine you use. Removing the browser history and cache from time to time is recommended.
Carry Out A System Restore
The last option to remove the virus from your computer is to restore your system. You can restore your system to back in the time when the virus was not on your computer. This can be done by following the steps given below.
Enter the 'Control Panel.'
Click on 'System and Security.'
Click on 'System.'
Click on 'System Protection.'
Click on 'System Restore.'


System Restore. Image Credits (Tech4Gamers)
You may adjust the time accordingly. Also, if things are getting out of hand, you might want to reset your PC.
How To Prevent Your Computer From Getting Virus?
It is always good to take precautions when protecting your computer. Here are some easy tips to protect your computer from viruses.
Use Anti-Virus Software
First and foremost, ensure that anti-virus software is installed on your computer beforehand. This will help protect your computer by blocking any viruses from entering it.
Enable Firewall
If you have the firewall disabled, you might want to consider enabling it again. The firewall security system helps protect your computer from viruses by monitoring the network traffic. It prevents any virus from entering your computer by restricting access.
Beware Of Suspicious Websites
Avoid going on websites that seem suspicious. You may find websites with many ads and pop-ups whenever you click anything. Try not to use such websites as they are most likely to infect your computer.
Turn On Automatic Updates For Software
This will help in keeping your software up to date. Therefore, your computer will have the latest security patches. This will help in keeping your computer secure and safe from viruses.
Also Read: How To Update Windows
Protect Accounts Using Strong Passwords
Many people use simple passwords for their accounts. Beware that hackers can easily access accounts with easy and simple passwords. Therefore, you must use strong passwords with different characters to protect your account.
Beware Of Suspicious Emails
If you have received an email from an unknown source, avoid opening it. Such emails often have links that infect your computer once you click them.
Conclusion
By now, it is pretty evident how harmful viruses can be and how easily they can find a place to hide in your computer and go unnoticed for a long time. It is advised to always look out for the symptoms mentioned above.
If you go ahead and ignore any of these signs, the virus may take over your computer and severely misuse your personal data. At times the damages done can go beyond repair. Therefore, it is best to stay cautious beforehand to avoid any inconveniences in the future.
Frequently Asked Questions
Can I get rid of the virus by factory resetting my computer?
The virus will most likely get wiped out from your computer if you conduct a factory reset.
How do I block viruses from my computer for good?
Computers can be protected from viruses to a great extent by installing anti-virus software.
Is anti-virus software guaranteed to protect my computer from viruses?
No, an anti-virus can not protect you from every kind of virus. Each day viruses are produced, and one is likely to be able to fight the anti-virus.
Was our article helpful? 👨‍💻
Thank you! Please share your positive feedback. 🔋
How could we improve this post? Please Help us. 😔
[Errors Troubleshooting Expert]
Arsalan Shakil (aka GuyThatDoesEverything on YouTube) is a PC Tech Enthusiast and Electronic Geek. With over 10+ years of experience in Electronics, he then decided to explore Software Engineering to design embedded products and automate existing hardware solutions. 
When he started tearing down old cameras to understand how they worked, he was shocked (literally, when he got zapped by a flash discharge capacitor), giving him the power (debatable) to fall in love with videography/photography. He also started making some fun videos that later became YouTube tech reviews.
Skills:
10+ years of experience in Electronics design, embedded solutions, and prototyping

Majored in Software Engineering

Research paper publication in IEEE for Embedded Military Uniform & LoRa WAN wireless technology

Specialized in IoT Solutions

PC Enthusiast & PC Modder
In his local region, he's known to expose cheap PSU brands, often claiming fake certification or false claims on the box. He's a true nerd and needed some friends in his life. Then he met some guys who work at Tech4Gamers, and they also came out to be equal nerds who suggested he join Tech4Gamers as a Hardware Expert.