Good Budget Option?
Review Summary
The Fifine AmpliGame AM8 is an excellent option for gamers and Twitch streamers or Youtubers seeking a high-quality microphone with a wide range of capabilities. It boasts a 50Hz-16kHz frequency response, a low noise floor, is composed of high-quality materials, and is simple to set up. Consequently, a USB or XLR cable can be used to connect the AM8 to a computer or console. Moreover, It also has a mute button, a headphone port, and RGB lighting that can be tweaked to fit your setup.
Sound Quality -

9/10

Build Quality -

7/10

RGB Lighting -

8/10

Feasibility -

8/10

Functionality -

8/10
Pros
Good Sound Quality
Easy To Use
Sensor Tap Buttons
Dual Connection Options
Affordable
Cons
Loose Knobs
Not Many RGB Customizations
Not Adjustable While Mounted
Lacks Software
Assume you are a professional esports player in the middle of a match with your team. The stakes are high, and adrenaline is coursing through your veins. You understand that every decision you make could mean victory or defeat. Suddenly, your headset begins to malfunction. You can not hear your teammates, and they can not hear you. You try to tweak the settings, but it is too late. Unfortunately, your team loses the game, leaving you furious and disheartened. Here comes the FIFINE AmpliGame AM8 microphone, designed to offer you the competitive advantage to perform at your best.
Notably, this microphone's flexible touch-mute button, I/O controls, and live monitoring jack keep you in complete control of your audio. With its high-quality dynamic audio and eye-catching RGB lighting, you will not only sound amazing but as well as look great. The time when the headset failures would keep you back is long gone. You can take your gaming to the next level with the FIFINE AmpliGame AM8. Moreover, the AM8 provides a variety of connection choices along with the usual control features that we have grown to enjoy over the years.
Additionally, the FIFINE AmpliGame AM8 microphone can be useful for more than just gamers. Twitch streaming, podcasting, and other types of content production, such as YouTube videos, remain popular ways of showing your creative skills. Fifine is one company that recognizes this need and provides various products.
Consequently, content creators and streamers can also benefit from its wide range of features and high-quality audio. The AM8 produces crystal-clear audio that will make you sound like a pro, whether recording a podcast, streaming to your audience, or simply chatting with friends on Discord. With this in mind, I have been tinkering with the FIFINE AmpliGame AM8 RGB microphone for some time and have decided to write a review.
I was looking for a good studio mic to replace the one that came with my wireless headset, and I decided to try this one from Fifine. You might wonder, a microphone like this with plenty of these features would cost a lot, right? Well, you're mistaken. The FIFINE AmpliGame AM8 only comes at a retail price of USD 59.99. So, whether you are a gamer, a content creator, or someone who expects the best from their equipment, keep reading to see why the FIFINE AmpliGame AM8 is a must-have tool in your arsenal.
Related: GLORIOUS Model D Minus Mouse Review
---
Key takeaways
The Fifine AmpliGame AM8 gaming microphone is intended to provide gamers and streamers with outstanding sound quality and performance. Because of its superior capabilities, it produces clear and crisp sound, and its noise reduction significantly reduces background noise offering an enhanced gaming experience. Moreover, the microphone has adjustable gain and other customization options, enabling users to customize their audio experience on the go.
There are several reasons why you should consider getting the Fifine AmpliGame AM8 Microphone, which includes superior audio quality, customizability, wide compatibility, sleek design, simple functionality, ease of setup, dual connectivity options, and overall great value for money.
There are a few reasons why you might not want to get the Fifine AmpliGame AM8 Microphone, which includes plastic that is used in the build of the microphone's body, loose knobs, inadequate RGB lighting, can't swivel while mounted, and no accompanying customization software.
The Fifine AmpliGame AM8 Microphone is a perfect fit for those who place a premium on customizability and value for money. The microphone's compatibility with computers, game consoles, and even the most widely used streaming platforms and games is a major selling factor. Moreover, its affordable cost provides outstanding value in the gaming microphone industry.
---
Specifications
| | |
| --- | --- |
| Type | Dynamic |
| Polar Pattern | Cardioid |
| Output Connection | USB type-C (mic end) to type-A 2.0 (computer end)/XLR |
| USB Power Consumption | Voltage: 5±0.25 V |
| Bit Depth/Sample Rate | 16-bit/44.1k-48k Hz |
| Frequency Response | 50-16kHz |
| S/N Ratio | >80 dB |
| Sensitivity | -50±3dB |
| Warranty | 2-Year |
The Fifine specs reveal that this microphone offers a frequency response of 50Hz-16kHz, which is different from the normal 20Hz-20kHz seen in many other microphones, but most people will be fine with this audio range. Moreover, the AM8 features a bit depth and sample rate of 16 bits and 44.1-48 kHz, which should prove sufficient for most audio recording requirements for the target audience.
Packaging
The AM8 comes in a traditional retail box with a prominent picture of the microphone on the front, as well as information about the dual audio interfaces – USB Type-C and XLR. The back of the box has two additional photographs of the microphone as well as a summary of some of the AM8's features.
Box Contents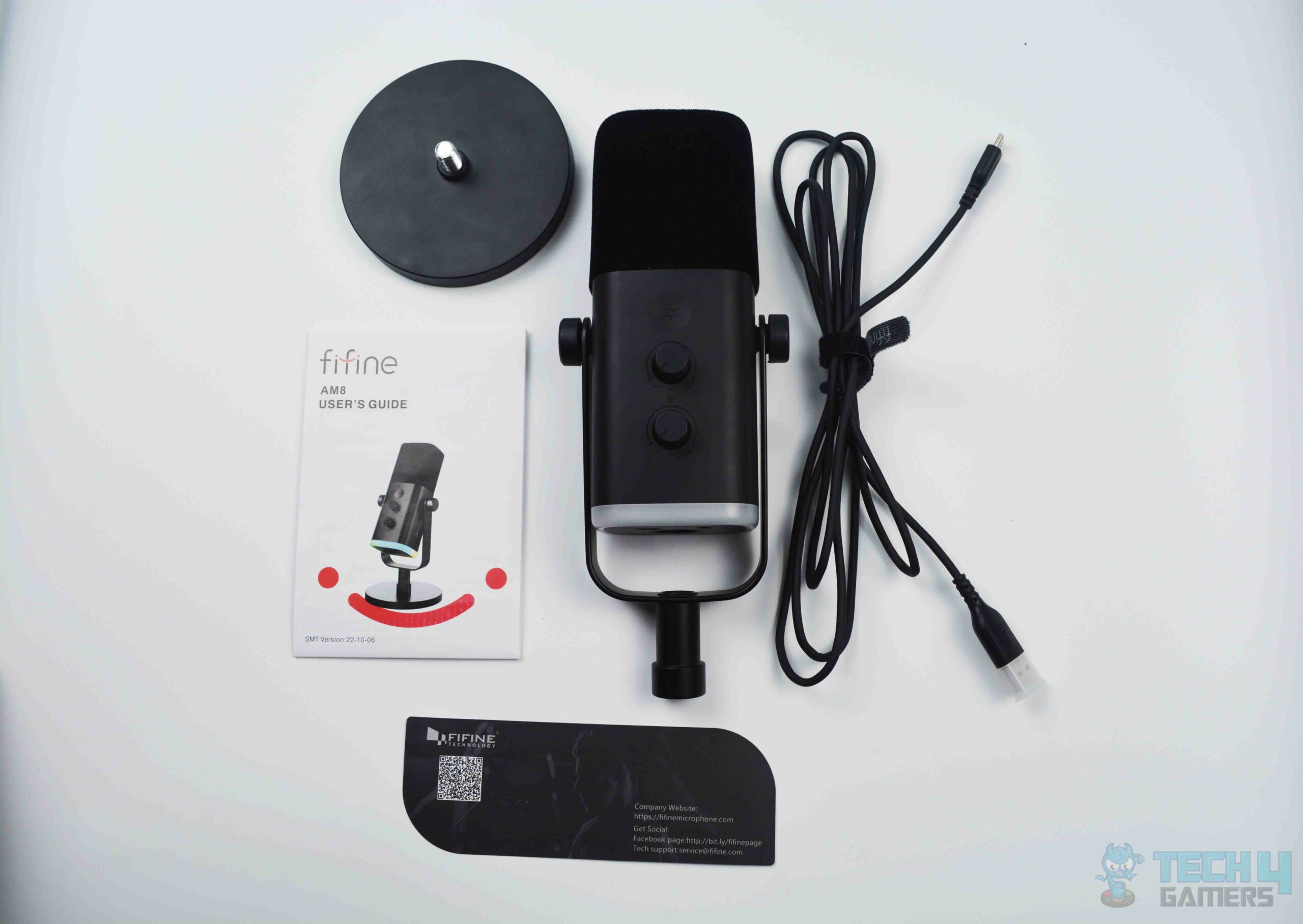 A USB Type-A to Type-C connection cable is included with the AM8 to connect the microphone to your preferred device. Fifine notes that although they regard the Type-C connection as the primary choice for anyone seeking to use this microphone, they have also included an XLR option for more professional use case scenarios. However, no XLR cable is provided since this makes sense from both a cost and a functionality standpoint. All in all, the USB connection is still necessary to use the RGB lights on the microphone body.
Overview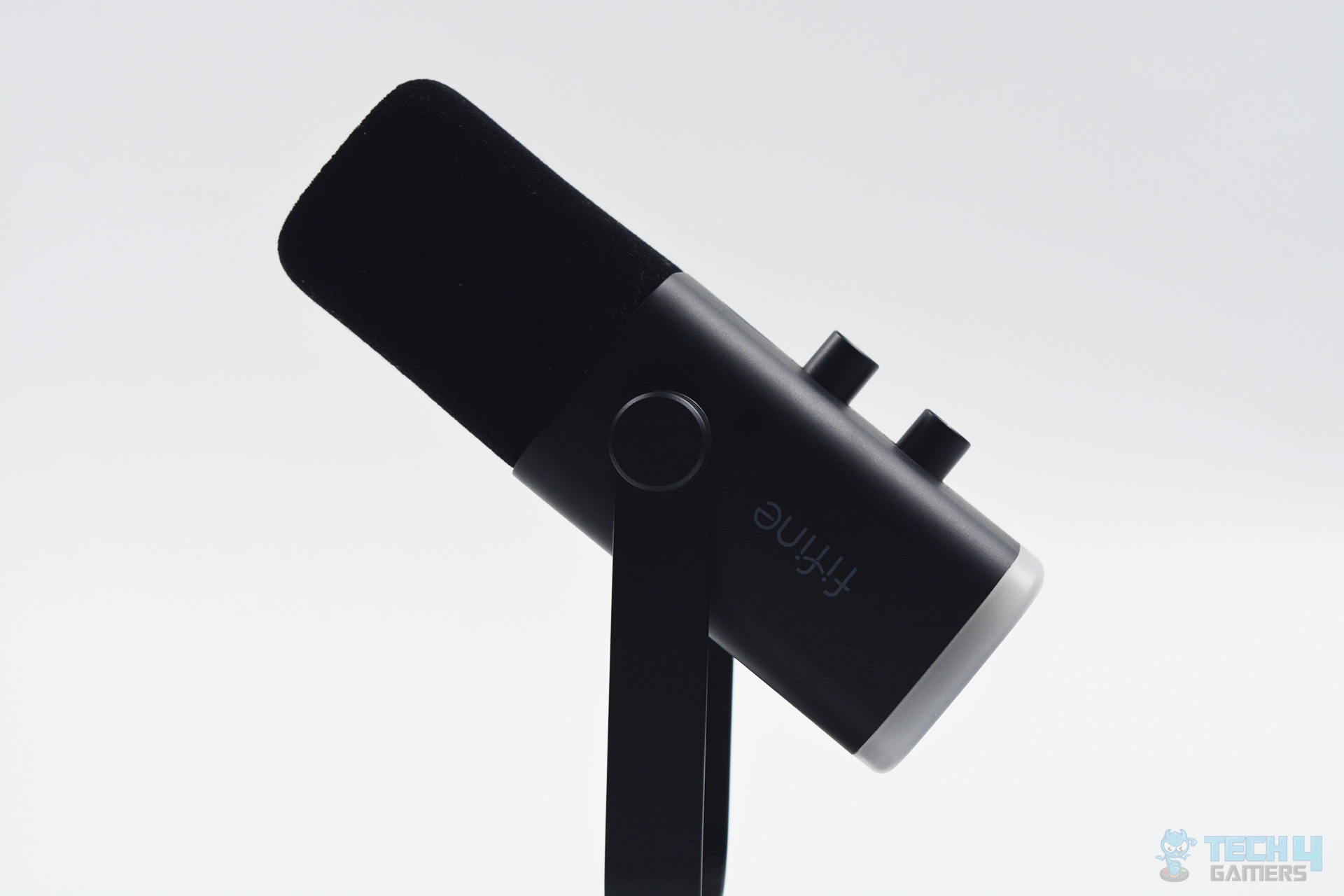 A decent microphone is now more vital than ever. It makes no difference if you'd like to embark on your career as a streamer, wants superior sound quality on Discord, or have any other purpose you can think of. Previously, microphones were pricey, but now companies are making them more inexpensive. Fifine is one of these brands. Notably, the AM8 microphone is one of their most recent products. However, Fifine is no stranger to manufacturing a wide range of microphones.
They began their voyage in 2009 and have seen a lot of success. Fifine has made a lot of buzz in the mic market and for a good reason. Subsequently, they have been releasing value-for-money mics at reasonable, lower-budget prices. I wouldn't call myself an audiophile, but I can tell when something sounds well. I have grown envious of some of my friends' mics while we are in comms in-game and wished to find something that was not too pricey. But I also did not want to spend money on something on the lower end.
At the same time, I researched the manufacturer and some of their other popular microphones, such as the K688, K669B, and AmpliGame series. I was looking for something that hit the "sweet spot" in terms of mic quality per money invested. And I have to say, at least for the time being, this AM8 mic has been precisely that.
Consequently, this microphone was designed to improve the sound quality of in-game strategy discussions, call-outs, and casual conversation. The microphone's ease of use and overall functionality have been the most crucial factors for me. Sure, you can sound fantastic in-game and on Discord, but what about in everyday situations? What about many potential use cases? Notably, for podcasting or fully utilizing the microphone with studio-grade equipment/mixers? That is exactly what I would like to discuss in the next parts. Overall, the mic is mainly fine, with a few flaws that I believe would be unavoidable at a lower price point.
Let us get into the nitty-gritty of the mic and build quality because there are several topics I would like to go over and possibly see minor improvements on, coming from someone who just wanted something to increase voice quality while gaming with the gang. Significantly, this mic caught me by surprise when I first started using it. So, this evaluation will go over my entire experience with it so far.
A Good Read: CORSAIR HS60 Pro Surround Gaming Headset
Build Quality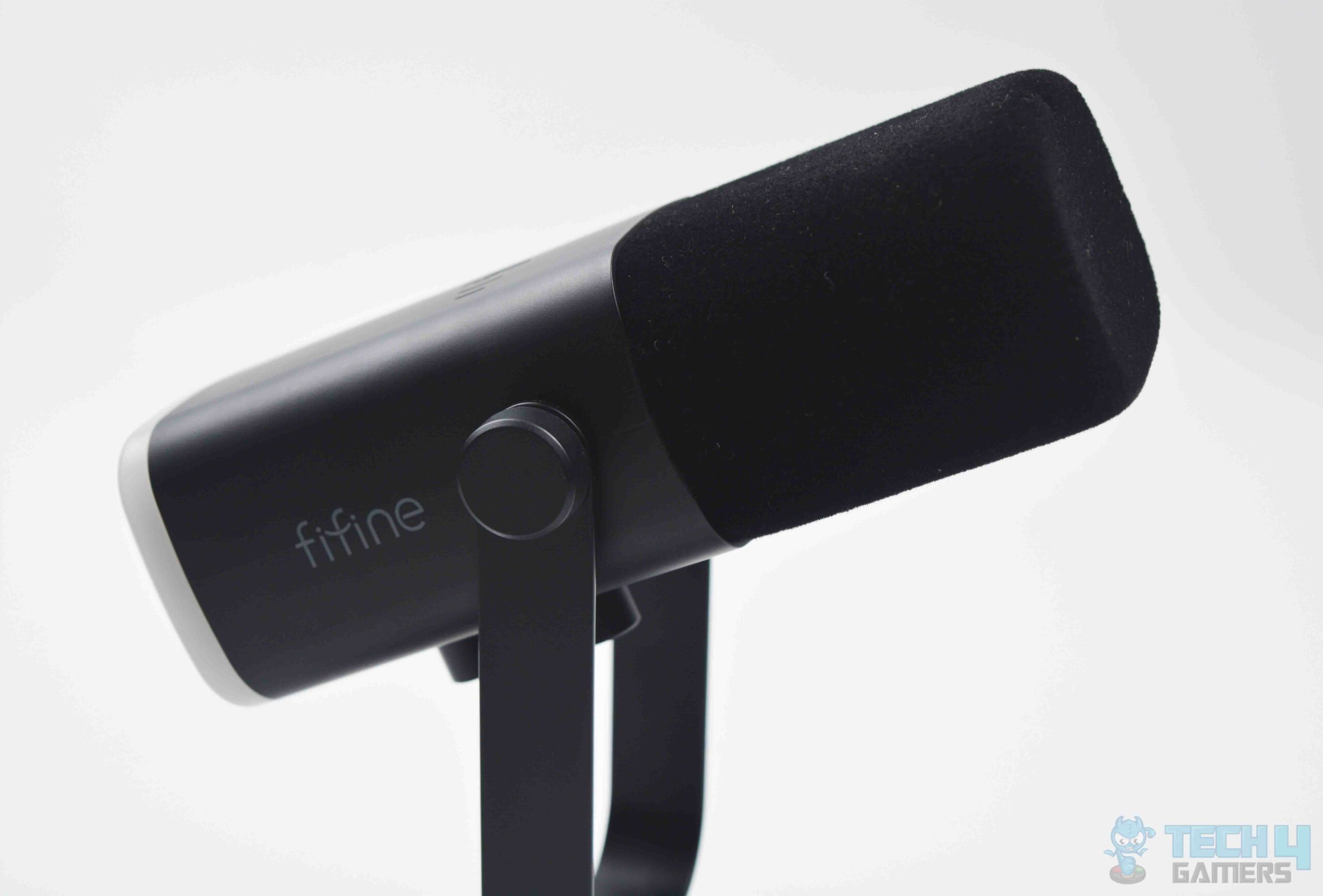 To begin with, what I appreciated about the AM8 was its build quality. The plastic body, which makes up the bottom part of the microphone, actually makes the AM8 quite lightweight out of the box. Additionally, the AM8's design is unquestionably entry-level, with its matte black plastic body, black plastic knobs, and general lack of sheen. All of this is to say that the AM8 does not feel cheap or low-quality since it never flexed or squeaked when I squeezed it. Apart from the frosted light ring at the bottom of the microphone, the all-black color scheme is guaranteed to blend in with almost any environment.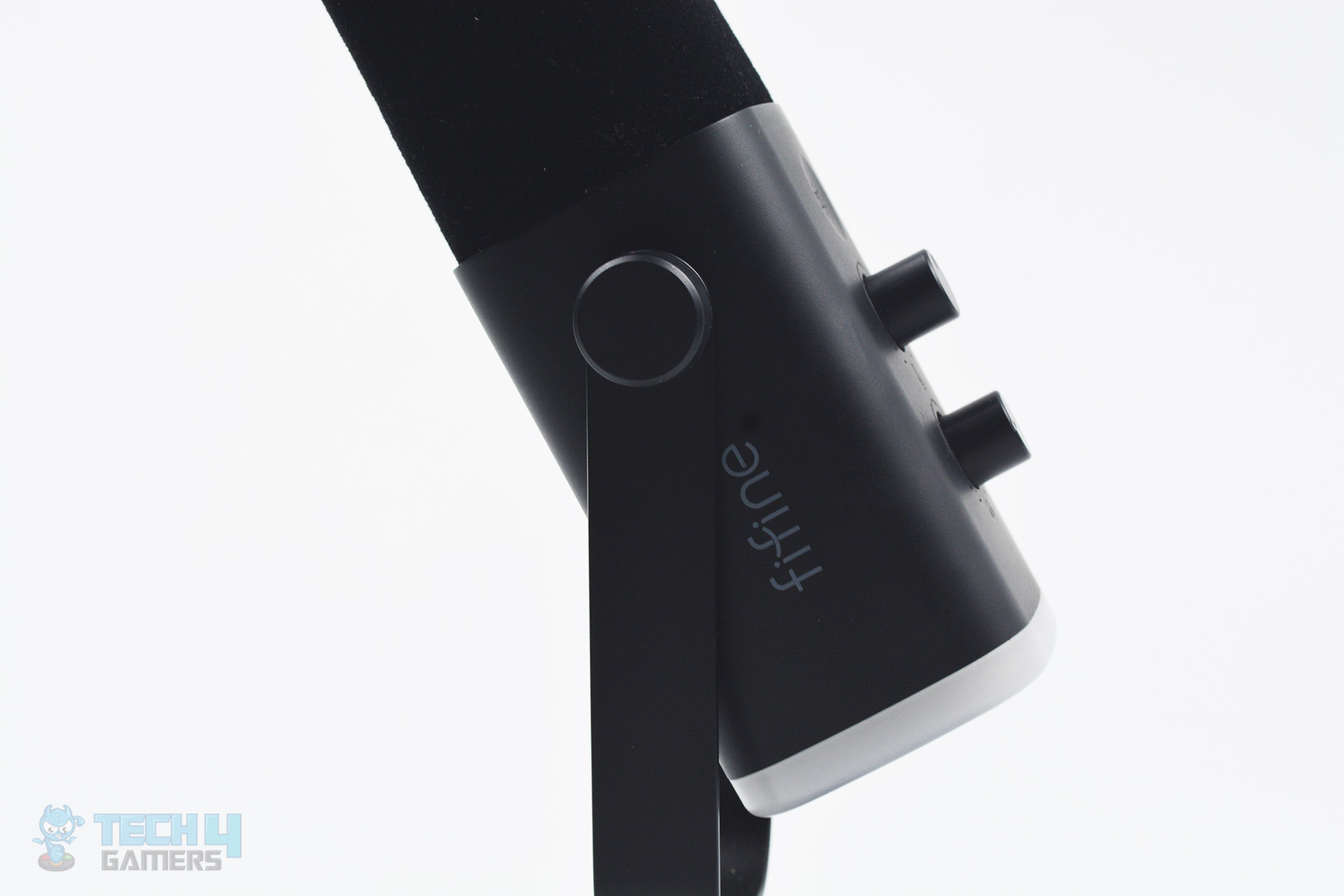 Notably, the AM8's stands and base plate are made of sturdy metal. The included base has metal threads that do not feel like they would strip easily, and the side arches of the microphone, where you set the angle of how it is facing you, are made of a heavier metal that feels adequate to get the job done.
The swiveling microphone mount is secured to the sidewalls of the microphone body and can be used with the provided metal base or with a microphone arm. The spherical metal base that comes with the AM8 is substantial, and the rubber substance on the bottom guarantees that it remains in place. Moreover, users will also have little trouble assembling the microphone.
The only component you will need to connect is the base plate, which is detached from the rest of the microphone. The microphone has a nice weight once mounted. Consequently, this means you will not accidentally knock it over on your desk. That is to say, the microphone itself has a more obvious "plastic" feel to it. Compared to other similar microphones on the market, metal materials are not used on the microphone body. Although, I do not mind since it is not anything I would touch very frequently.
Design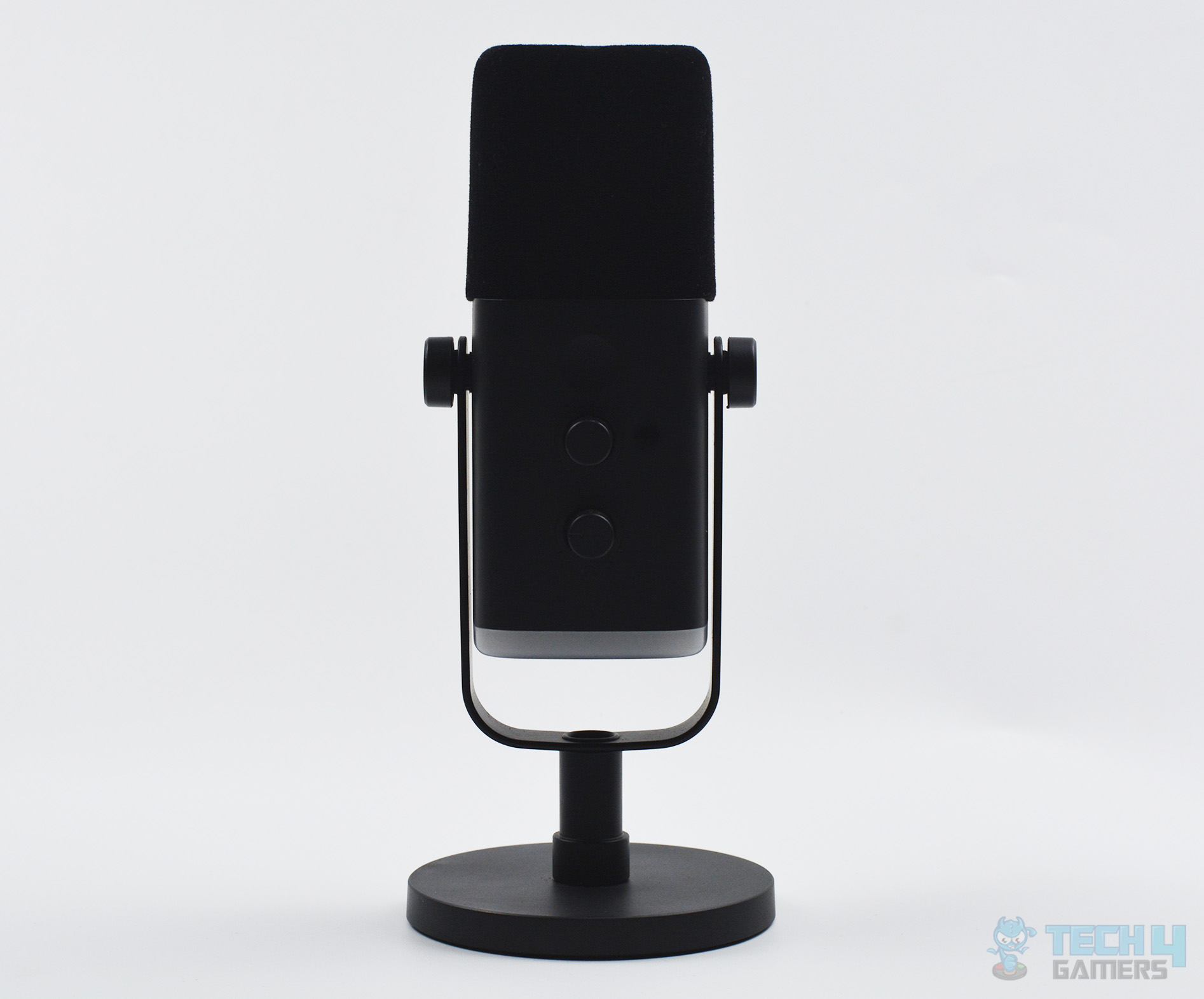 Starting at the top of the microphone, we notice a detachable foam windshield that not only helps reduce plosives or excessive wind sounds but also balances out the shape of the microphone body itself. The foam material has a lovely velvety feel to it and easily slides on and off the body.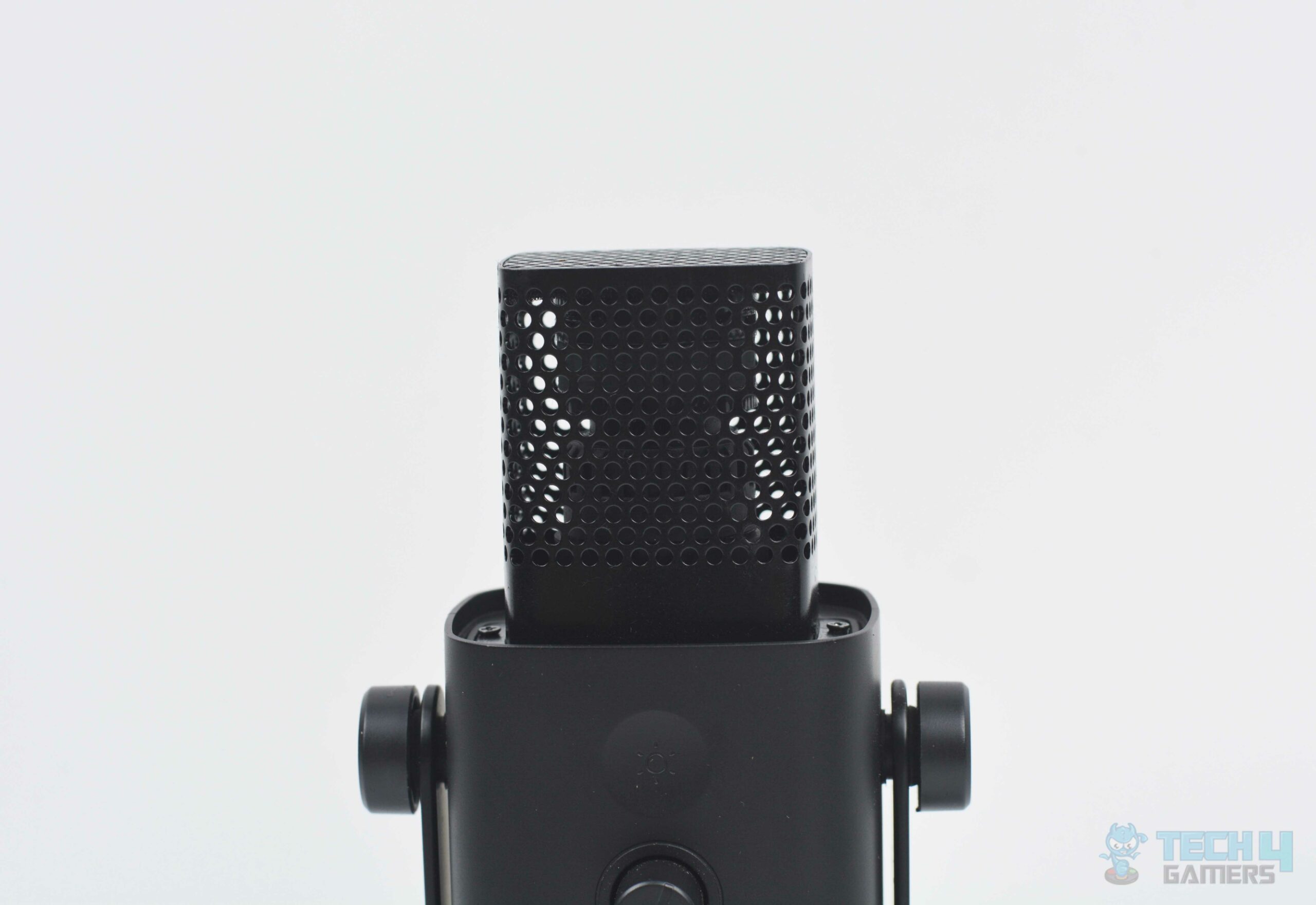 Moreover, a metal cage surrounds the sole dynamic pickup with a cardioid polar pattern just under the foam cover. Notably, this pattern is most appropriate for single-target recording since it takes up well from one direction while filtering out the majority of the surrounding noise. I appreciate how secure the module is, thanks to the heavy-duty cage surrounding it.
Controls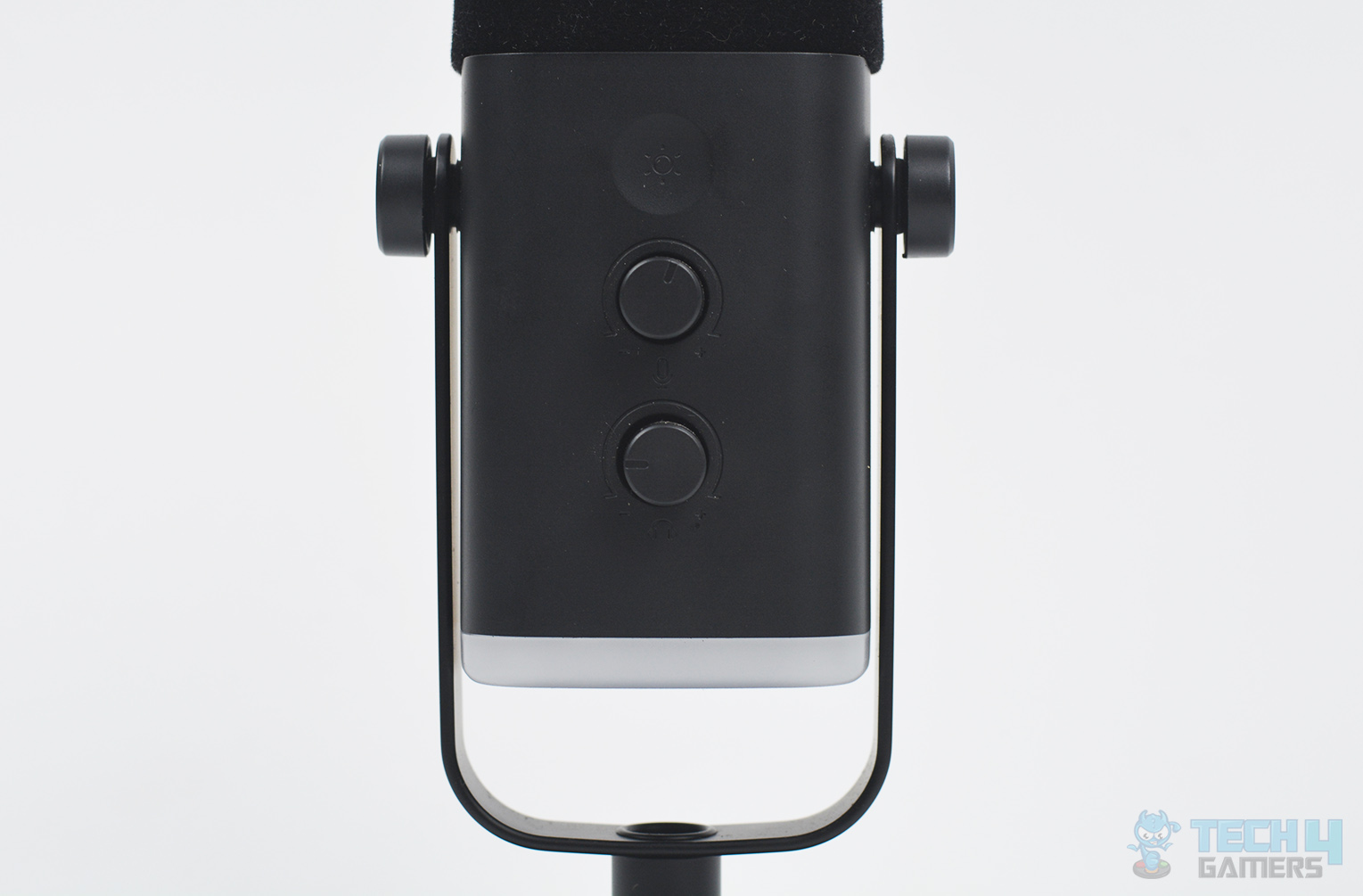 In addition to this, there are two knobs for adjusting the mic volume and the headphone output. These knobs just spin between predetermined minimum and maximum values, and that's about it. Since my wireless headset has its own volume control, I seldom, if ever, use the headphones' volume knob. However, if you want to use the 3.5mm headphone jack for recording, you can switch the default playback device with the Fifine microphone within the sound control panel along with adjusting the playback volume on the go using the volume knob.
The control knobs for gain and headset level from the 3.5mm connector on the mic are the most evident aspect of a lower-quality experience while using the mic. These adjustment knobs truly do feel fragile, cheap, and a little loose. However, I can not see myself tinkering with the knobs once I have found the ideal level of mic gain. But the level of quality is noteworthy to mention here.
On the bright side, the knob quality is likely one of the better compromises to make on the overall build in order to achieve a lower price point. Additionally, the bottom lights can be changed to different colors by touching the button located just above them. Simply press the symbol to toggle between RGB and single-color modes, or hold it down to turn off the lights.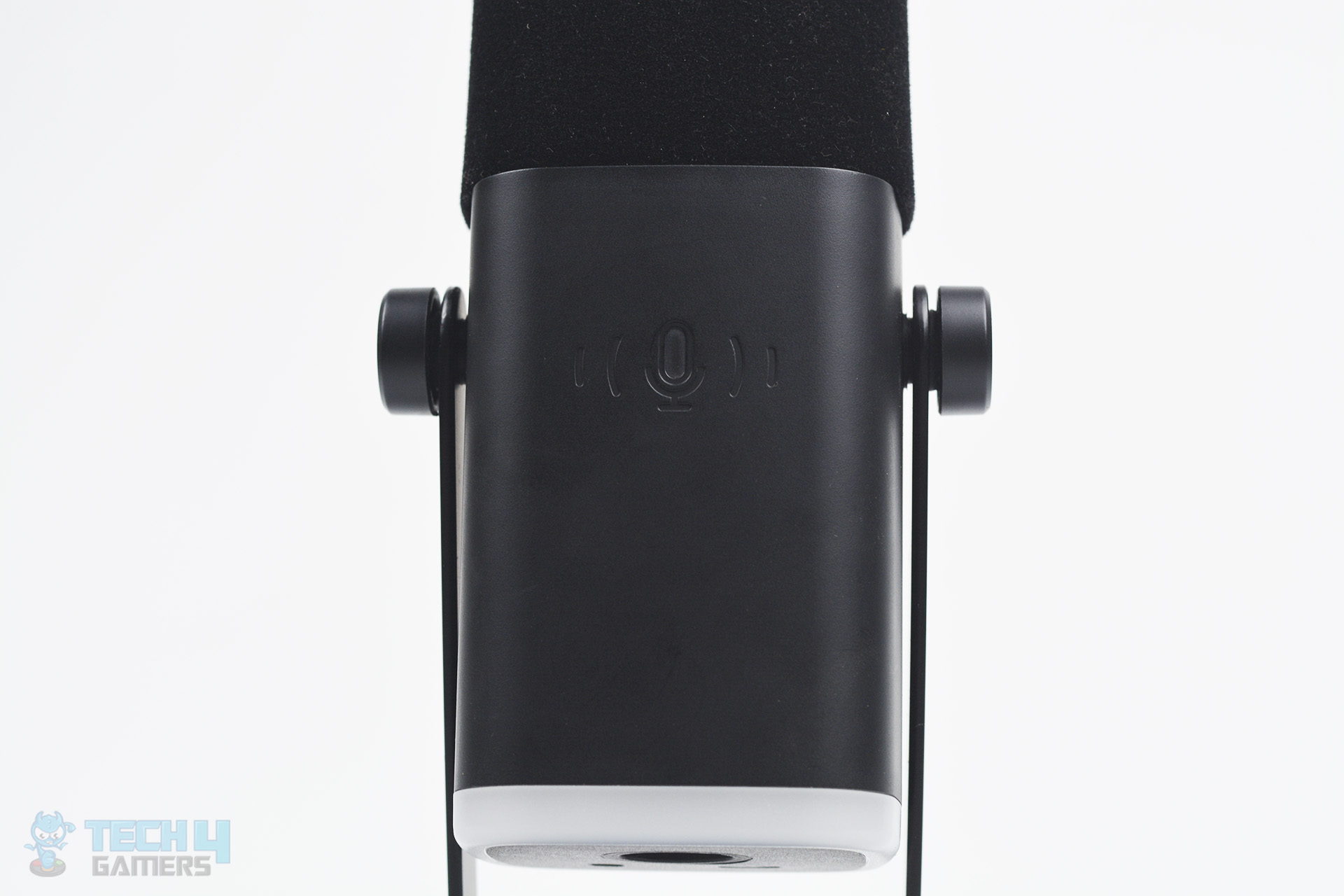 On the other side, the mute button is located. Consequently, this indicator changes color based on whether the microphone is muted or not. The green LED indicates that you are unmuted, while the red LED indicates that you are completely muted. When I tested this mute, there was no sound coming through. I have had previous encounters with microphones where mute does not exactly imply entirely muted, so I was relieved to learn that the mute cancels out all sound. However, it seems to be a minor function of the microphone.
Moreover, the symbol itself is a touch-sensitive mute button, which has been more popular on microphones in recent years. A rapid, smooth push just seems more satisfying than a toggleable button. The simplicity of usage and elimination of audio interruption provided by this option of muting is considerably superior to a physical button that may introduce undesired noises when used. With how delicate the tap button for muting and unmuting is, it really feels high-end. The RGB lighting is managed by the same sort of touch button, and it feels fantastic to change the colors.
However, I find the mute button's placement strange since you can not tell whether you are muted or not whenever the knob-side faces you. As a result of the inability to rotate the microphone with the mounting solution, you really need to ensure you have your settings tuned in before using it since accessing one side or the other may be a little tough.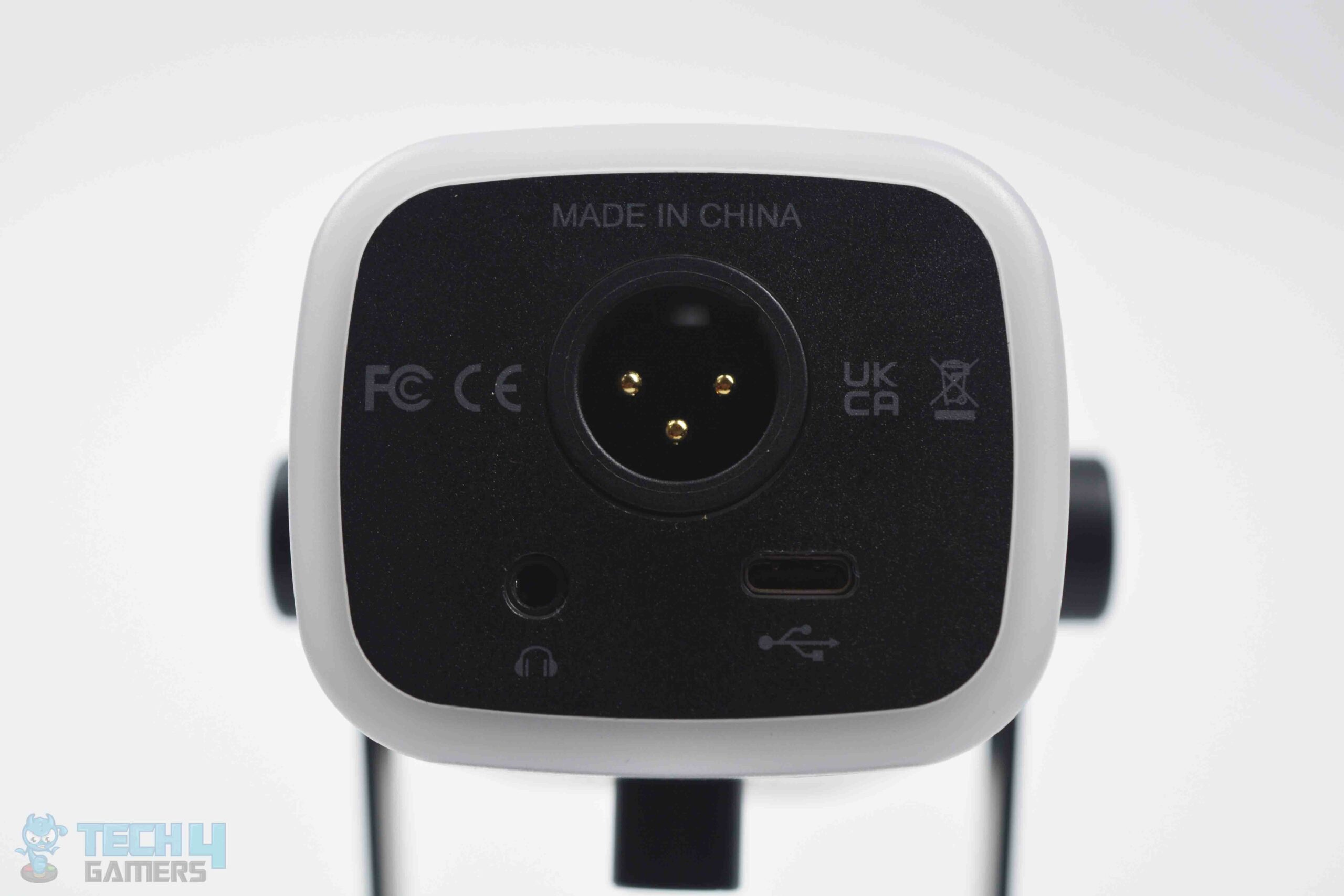 At the bottom, you will find a USB-C port for connecting to your computer, a headphone jack, and even an XLR connection. Another minor issue I encountered was with the provided USB-C cable. Because it does not clear the bottom of the stand, you cannot easily reposition the microphone without unplugging and replugging it. Moreover, I wish the connection was longer to give more flexibility in terms of how far it can be from the connected USB port. However, this mounting solution enabled me to position the microphone directly in front of my face.
As a result, it offers an excellent audio pickup of my speech and minimized audio pickup from my keyboard and background noise. Furthermore, after you have finished setting up your microphone, it will not be a problem. Overall, the one thing I would be concerned about in terms of build quality is how much or how not a mic at this level of affordability will sound excellent and last the test for a while when used and moved about a lot.
Similar: RAZER Huntsman Tournament Edition Gaming Keyboard Review
Compatibility With Mounts and Stands
Although it is not manufactured of a higher quality or metal material, it feels of sufficient quality that I am not concerned about anything breaking very soon – if ever. Because of the nature of the materials used, this microphone is remarkably lightweight. When I am leaning back in Discord, I find myself pulling up the mic. Notably, it also feels incredibly natural due to its lightweight. It is simple to swivel and modifies the angle of the side arms, but I have discovered that it is preferable to simply maintain them at the tightest position since the mic moves easily, even at the tightest point.
And, while I am not yet using this microphone with a boom arm, I have no concerns that the microphone's weight will be too heavy for whichever boon arm I choose to use with it. The thread sizes of 3/8″ and 5/8″ are universal and found on various mounts and stands. Consequently, this means that it can be used with practically any boom arm. The base screws or unscrews easily for use with a boom arm.
Notably, the mic can be positioned at different angles by simply tightening or loosening the side arm adjustments, whether you're using the provided stand or a boom arm. It is recommended to have a distance between 2 to 6 inches away from the mic for the best sound quality. However, people will be likely to hear you from even a few inches away from the microphone (based on how you set the gain and sound levels) if you generally speak more softly.
Overall, better quality materials for the mic and the knobs for adjusting the mic gain and headphone level would have been appreciated. Nonetheless, the cost would have increased as a result. Despite the fact that I described the knobs as being loose and of poorer quality, they still function well. I can modify the gain of the microphone on the go, and it is quite apparent and simple to do. Notably, the mic arms are constructed of metal, and the mic quality appears to be adequate, given everything else that comes with it.
Connection Options
I want to mention the two different kinds of connectors that you can connect to on this mic. Since, at least according to my research, there are not many microphones on the market that have an XLR and a USB Type-C connection. One feature that I particularly appreciated about the AmpliGame AM8 was the ability to use both the XLR and USB connectors simultaneously, allowing you to send audio to two distinct sources if necessary.
Notably, this greatly expands the AM8's adaptability since you can send one of the signals to a streaming PC to handle audio streaming tasks, while another can be used natively for podcasts or something comparable. Moreover, it is also compatible with PS4/PS5 due to its USB Type-C connection. However, it is not compatible with Xbox. Although the emphasis is on using this on a PC, I thought it was important to highlight it before assuming that it would work with any platform.
At the moment, I'm connecting with Type-C to one of the USB 3.0 ports on the top side of my PC case. The accompanying 6.5-foot Fifine-branded Type-C cable is adequate enough to be used with the stand. With that stated, I want to get a boom arm so that I can move my keyboard around to where I need it, but I have become used to where I need to position the keyboard in order to utilize the stand that came with it fully.
I believe it would be interesting to experiment with an audio mixer with this mic, but I do not have any immediate plans or reasons to utilize professional recording equipment with it. If you have wanted to upgrade from a standard microphone or the microphone that came with your headset, as I was, the Type-C connection is all you need, and the mic will start working as soon as you place it in.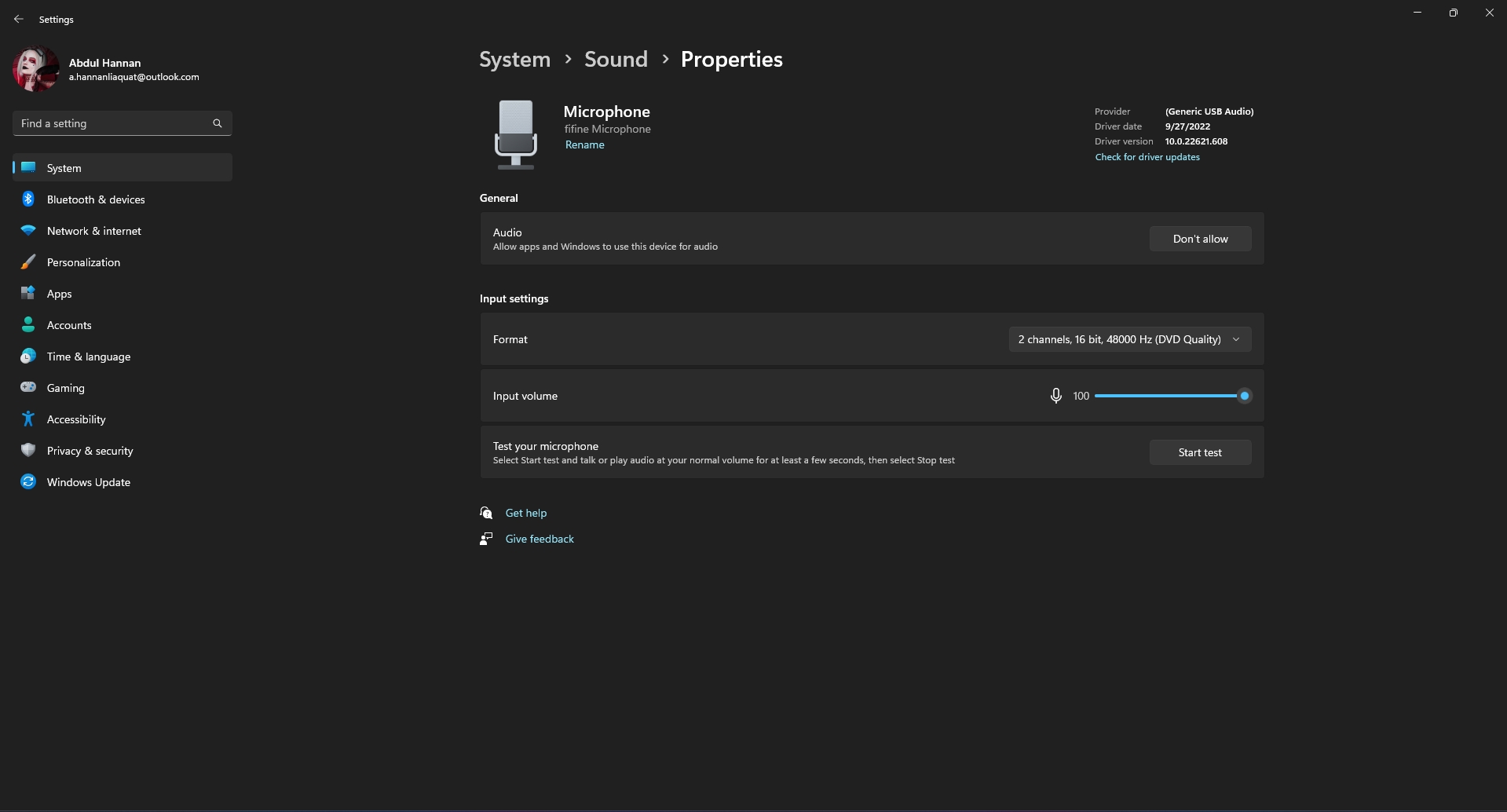 The FIFINE AmpliGame AM8 was instantly recognized by Windows and became accessible as a recording device, making setup a breeze. Simple changes to Discord, Webex, and Streamlabs OBS were required to make it my input device, but beyond that, the AM8 is a fantastic example of plug-and-play. That ease of installation makes getting up and running a snap since any adjustments need to be performed inside your operating system and any extra audio software you may desire to use, apart from the gain, mute in-line monitoring, and lighting.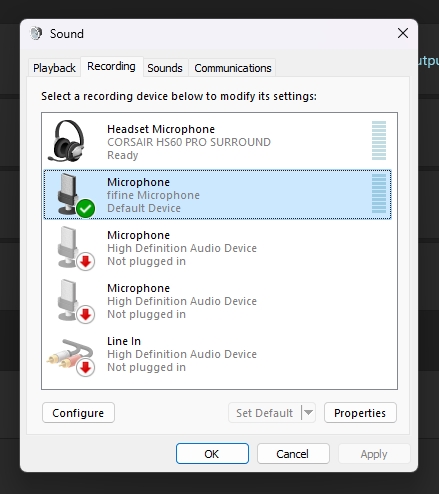 To try it out for yourself, just go to the Recording tab in the sound panel and right-click the Fifine mic to make it the default recording device, adjust the volume, and listen through your regular playback device. I did not adjust anything else than the basic sound level in the sound control panel and the gain knob on the microphone.
It is best to set the gain knob to roughly 30% and then adjust the sound control panel appropriately. In comparison, a Fifine program dedicated specifically to the microphone would have been wonderful, which would let us dive into the depth of audio customization. For now, a separate mixer/sound card is required for more fine-tuning and tweaking. All of that being said, if you're looking for a simple plug-and-play microphone, this might be the one.
Also Read: Razer Viper V2 Pro Review
RGB Lighting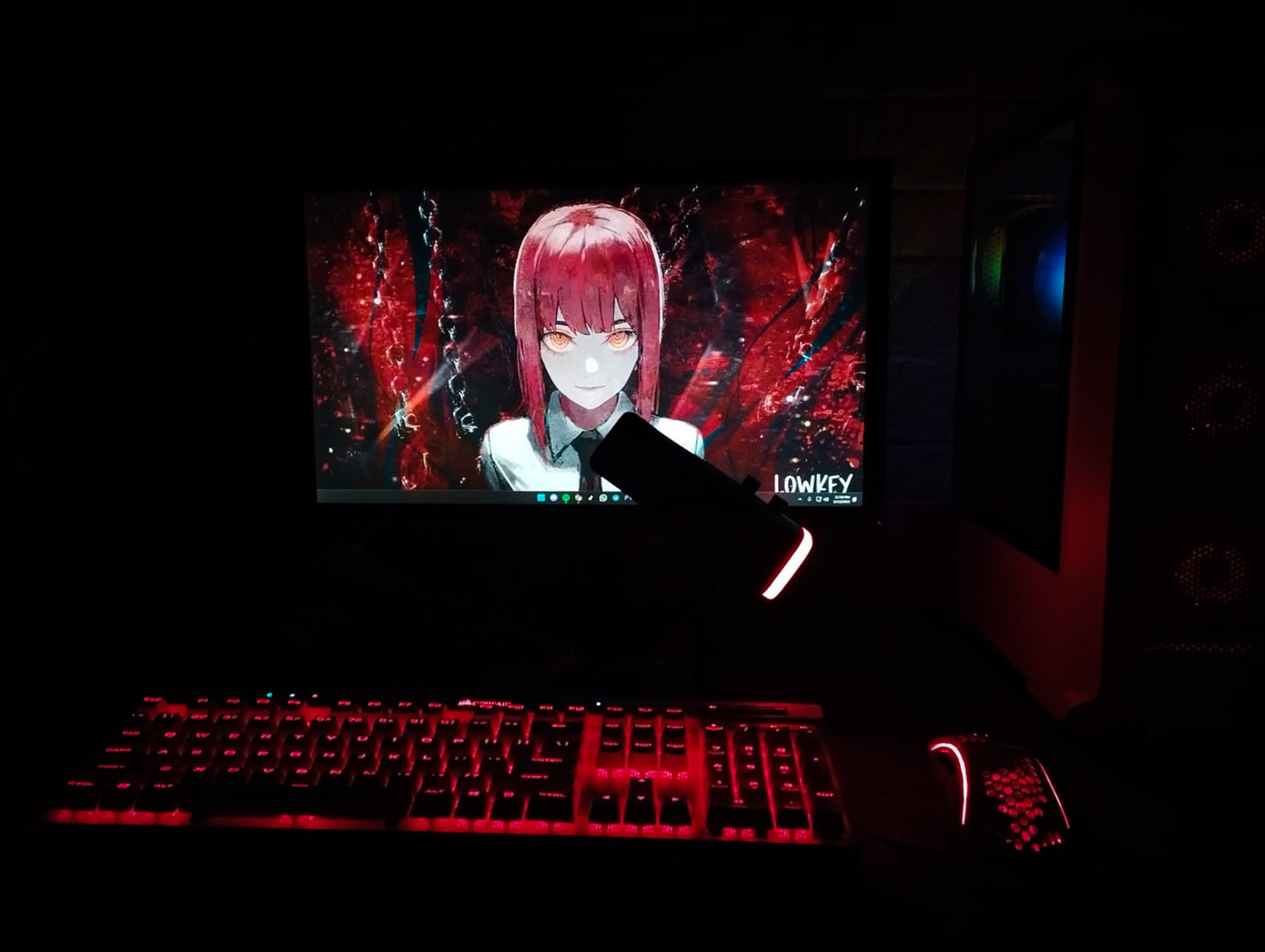 The FIFINE AmpliGame AM8 looks fantastic and would complement almost any build setup. It looks well with my desk setup in the black ball pattern. I like simple, elegant RGB lighting on all of my peripherals, so when I noticed that the lighting could be customized and was not too bright on the microphone, I was pleased to have it as part of my setup. Because I use the wallpaper engine for changing both my desktop background and the backlighting of my other devices, I find it necessary to change them quite often.
The lighting touch button allows you to choose from three distinct lighting settings and eight different static colors. You have the option to choose between a full RGB flowing mode, a breathing full RGB gradient mode, and a static mode that allows you to pick between the eight distinct lighting settings.
There are enough color choices for me to be able to match schemes with everything. However, I would like to see an option to gradually cycle over the breathing gradient mode to remain with a "somewhere in-between" hue. Pressing down the lighting touch button will turn off the lights and save the current hue or mode for when you put the lights back on with the microphone turned on. Even if you remove and re-plug the mic.
The touch button is responsive, making it simple to cycle through all of the settings and select the lighting that you want. It does have some basic settings and color selections, but it is an excellent addition when you want elegant and simple RGB lights with a microphone. Because the LEDs need USB power, a USB connection is required for the lights to function. So, in order to use this microphone and its XLR connection, you must also use the USB connector to provide power for lighting if that feature is desired.
Performance
As I already said, I am not an audiophile. Therefore, this evaluation will not completely represent the mic's capabilities on an expert recording level. However, I made the choice to give this mic a go since it was inside my budget and seemed like it would be a significant improvement in audio quality, making it easier for my teammates in-game and friends on Discord to hear me.
With that stated, I did spend some time analyzing this to the mic I had with my HyperX Cloud 2 and want to discuss how it performs when using applications like Discord or Teamspeak, how it sounded inside the game to others, and the general quality for base-level recording. Notably, the AM8 offers a response range of 50Hz-16KHz, which is not the absolute best response range you can have. However, when compared to comparable products on the market, it is on par.
I have seen other microphones in the $100+ area with a comparable frequency response and degree of sound quality based on a basic understanding of mic specifications. However, I am unable to go into further detail on sound sensitivity, impedance, or practical experience with fully using the XLR connection. All things considered, I can certainly testify to how well it has performed in my own usage.
In-Game Communications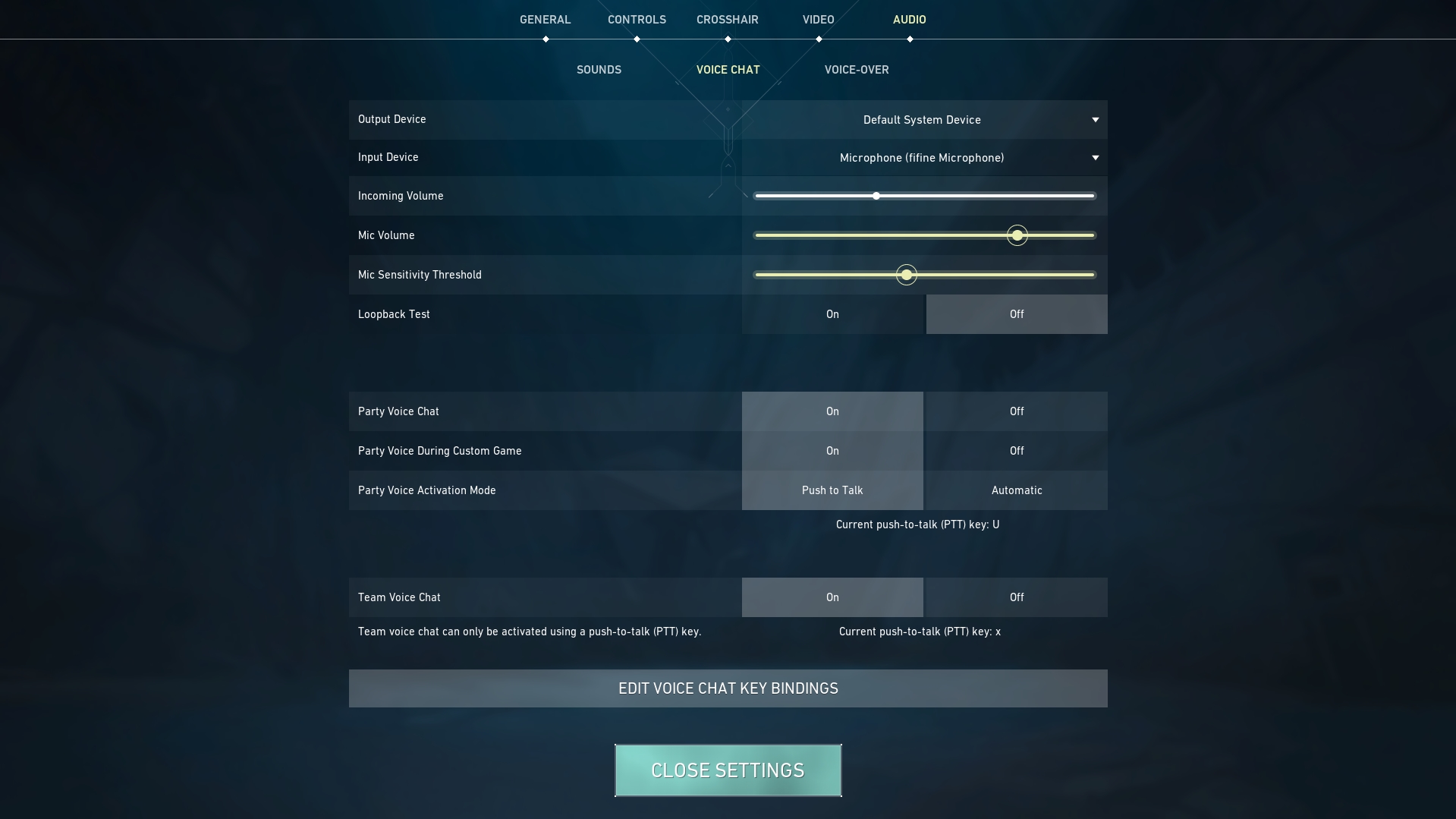 While the design and build are vital aspects of any microphone, what matters most is the sound quality. Thankfully, this mic has all the features and functionality I need for regular use. It is simple to modify on the go and comfortable to use. I have jumped into numerous games using in-game voice chat and asked various randoms I queued up with if it appeared clear and if I could be understood well enough for communications, and everything seemed fine.
My voice was loud and clear. Background noise is noticeable but not as loud when I am typing on my mechanical keyboard or playing games using my controller. I did not need to change any mic input settings for others to hear me well. Consequently, this will definitely depend on the way others have changed mic level in-game, and most games will have settings for changing volume and such, but this mic picked up my speech straight immediately without any difficulties.
All in-game chat was audible without me having to raise my position relative to the microphone. Surprisingly, this was a concern of mine, having to continually move my sat position just so people could hear me, but when the mic settings are set correctly, and you take the time to check if it is picking up your voice correctly, it will work well.
A Good Read: Corsair Harpoon RGB Wireless Review
Chatting With Friends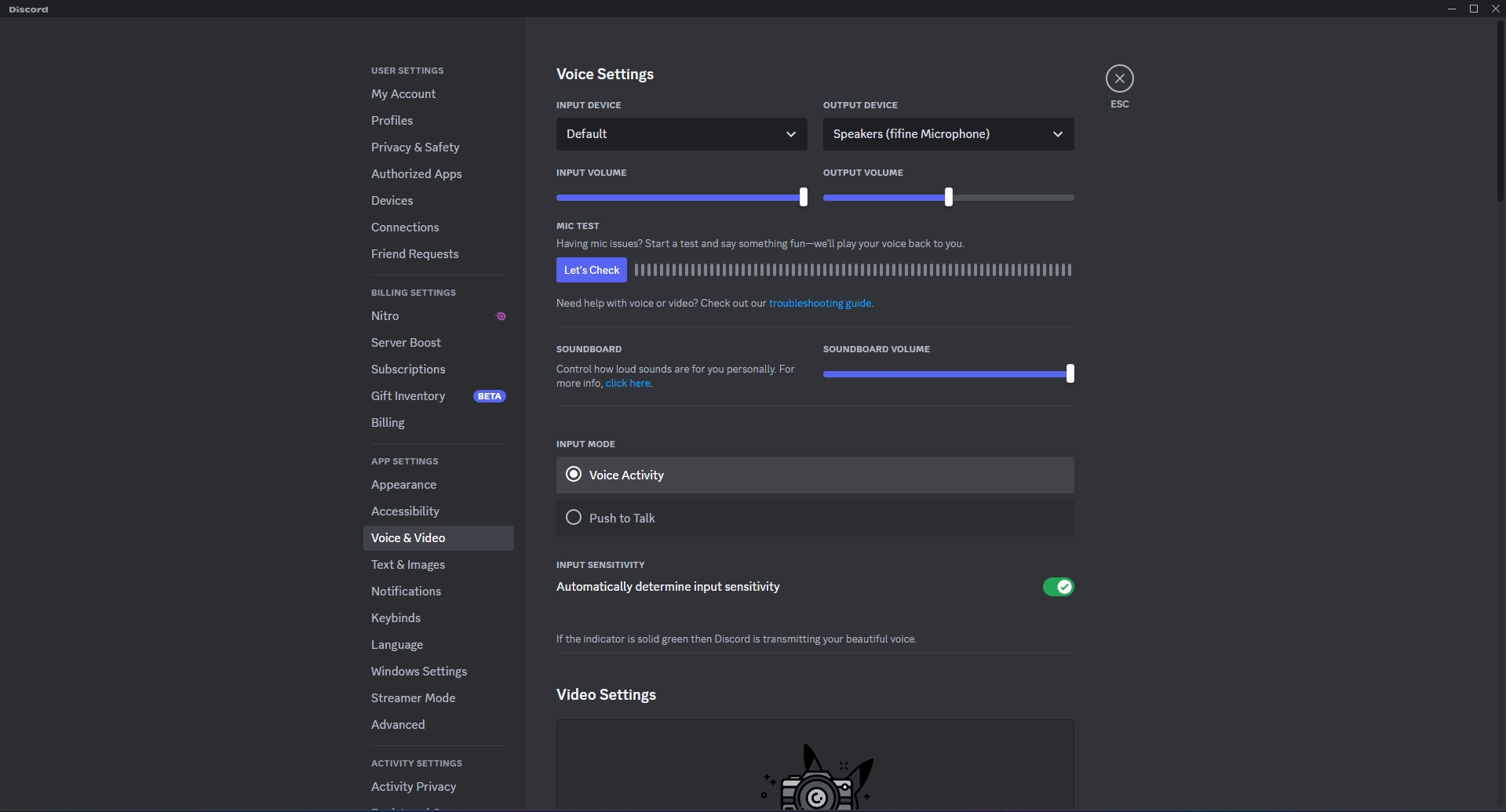 There is now specialized noise suppression in Discord, and it is easy to adjust your input level and test/tweak it inside any voice channel. Friends in various voice channels did not have to modify the volume of where they already had me while I was using my prior mic since I used Discord's automatic input sensitivity and took some time to set the sound level inside the sound control panel in Windows.
There was some feedback on several servers I frequently go on that it was an instant shift, a crisper input, and more similar to how I would sound in person, which is precisely what I was looking for with an upgrade. It sounds amazing after experimenting with the gain knob on the microphone and overall sound settings on the control panel. Having the gain at roughly 30% in VOIP applications and in-game is what Fifine suggested, and it is absolutely where it should be in my experience. So, in terms of functionality and overall use, the AM8 delivers on what I was hoping for. Simple to use, simple to modify, and pleasant to use on a regular basis.
Recording Quality
I opened up Windows Voice Recorder and carried out a number of test recordings with both my old mic and the AM8 to see which one sounded better. As a result, this enabled me to discover the sweet spot while changing the sound levels and gain on the microphone itself without needing to rely on direct input or spend time tweaking other settings. I did detect some tiny feedback, but just inside the Voice Recorder app, and it was quite sensitive.
While typing, I could hear my mouse clicking, minor sounds from my chair from little motions, and a very distinct noise from my mechanical keyboard. Although this sensitivity adjusts itself with most speech settings in-game, particularly Discord, it makes me question how it would perform with other applications. All in all, the AM8 also records my voice nicely, even when I am constantly 5-6 inches away from the mic.
However, I had to increase the microphone volume in the control panel to the maximum to be able to do it. Also, when you are a little far away, the quality is not the best, and your tone ends up seeming a little low profile. In my testing, it performs well when your mouth is 3-4 inches away from the microphone. Then just tweak the parameters from there.
Once you have completed the setup, everyone will be able to hear you clearly, whether it is a stream, a Discord debate, or an online meeting. I am certain that it has a broad range of sensitivity and other adjustments, particularly when utilizing professional equipment and recording software. Because the AM8 features an XLR output, you can use it for podcasts and connect it with more professional audio gear.
Unfortunately, I lack the necessary equipment to test it. I am unable to go into further detail on how it works with professional recording. Please keep in mind that the AM8 does not come with any software. If you want the best possible results from this mic, you need to tinker with settings by yourself and get desired audio input.
Throughout my testing, the AM8 was used in a variety of scenarios. For best results, the directional sound pickup of a Cardioid pattern prefers sitting directly in front of the microphone. Keep in mind that the microphone works better when the top is pointing towards your mouth, so remember if you end up using it. The difference in sound quality between a headset and a specialized condenser-style microphone is day and night. Check out this audio sample recorded with a Fifine AmpliGame AM8.
Conclusion
Overall, Fifine did an excellent job manufacturing their AM8 microphone. The FIFINE AmpliGame AM8 is a low-cost, easy-to-install microphone with an XLR connector. Moreover, the stand's several mounting options are useful for use with third-party arms or stands. The price is $59.99. Notably, this makes it a steal for what the rest of the microphones in the market can accomplish. It is a very reasonably priced microphone with a clear sound that is an excellent improvement for anybody looking for something that can genuinely compete with studio-level quality without blowing the budget.
However, the AM8's single polar pattern design limits its effectiveness to streaming, podcasting, and other fixed-target recording requirements. That being said, this isn't generally a drawback. It just means you should be aware of it while picking this microphone. The microphone's volume, the in-line monitor's volume, the lights, and the mute button can all be adjusted using simple dials and touch-sensitive interfaces. However, I would have preferred for all of the controls to be on a single side of the microphone body since it can be inconvenient to make adjustments when the microphone isn't free to rotate in its mounting.
As usual, a specialized microphone is going to be leaps and bounds better than a regular headset boom microphone. The AM8 shines best in terms of general utility. Moreover, it can be used in a number of ways and feels nice to use no matter how you use it. Notably, it is quick and simple to plug in and use straight away, and it has a stylish look. The AM8 will look well in your setup, particularly if you are using an all-black theme with some RGB lights present. The only tricky aspect would be locating a suitable location since you would need to sit nearer to the microphone.
At the same time, you must decide whether you'd prefer the mute button or the volume control knobs facing you. Moreover, the only major drawbacks to this mic are that there is no specific software for it, the knobs seem loose, and the material used on the mic does not feel very high-end, but this allows it to be more lightweight. As a matter of fact, I would have loved to see a more substantial-feeling microphone instead of something so lightweight. On the bright side, with how simple it was to set up this mic, dedicated software was unnecessary.
The touchless sensors collaborating with the tap buttons and adjusting the lighting make the product easy to use, even though the quality of the materials is not very high-end. The positive aspects greatly exceed the few drawbacks I have seen so far, and it is an excellent option if you are looking for a compelling low-cost RGB mic to improve your sound.
If you're just starting started with audio recording, the Fifine AmpliGame AM8 can be a fantastic choice, particularly if you want a microphone that is compatible with you. The USB and XLR connectors give a road to go ahead to more professional audio interfaces, while the simple design and controls keep the level of detail in check. Ultimately, you simply can not go wrong with the AmpliGame AM8 for the price.
Coming Next: Corsair Ironclaw RGB Wireless Review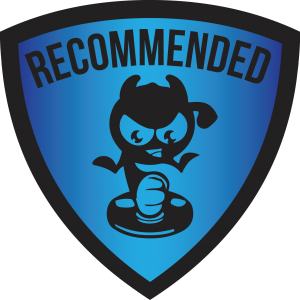 Was our article helpful? 👨‍💻
Thank you! Please share your positive feedback. 🔋
How could we improve this post? Please Help us. 😔