Valve Steam Deck was a dream come true for the gamers who wanted to play on the go. The combination of an excellent Zen 2 APU with its graphical capabilities and portability all add up to create a fantastic handheld gaming experience.
As we stated in a previous article, more than 50% of the top 100 games on Steam are now either Steam Deck verified or at least playable on the Steam Deck. This list includes massive AAA titles like Red Dead Redemption 2, Elden Ring, and even the latest release on Steam, Marvel's Spiderman.
The portable console from Valve has surpassed several of the most exacting hardware standards. Even though it isn't a next-generation PC, more and more games are performing well because of its components and the work Valve and some other businesses, like Microsoft, put into it.
Steam Deck Emulating Xbox 360 Games!
Youtuber Modern Vintage Gamer has now managed to emulate Xbox 360 on Steam Deck. Xenia Xbox Emulator, which works primarily on Windows PC and is currently being developed recently, got a significant performance update.
SteamOS is built on a Linux-based operating system; you can't run the Emulator natively. To run the Emulator, you must create a Windows partition on the Steam Deck. MVG has shown the process in the below video.
Once you've created the Windows partition, you must download the Xenia Canary (The latest version). The first game MVG tested is the original Red Dead Redemption.
The game is known to have issues in the past while emulating. But now, on the Steam Deck, the game does render quite well and maintains a capped 30 FPS most of the time, which the game initially had on the Xbox 360. So, the performance comes out quite well.
Other games tested include Burnout Revenge and Metal Gear Solid. Both the games were tested in HD and managed to maintain a solid 60 FPS.
Fable 2 and Forza Horizon 2 also managed to maintain 30 FPS with a few drops in between but considering they are more demanding games, the experience seems solid. Perfect Dark, a launch title for the Xbox 360, also attained non-capped 45 FPS.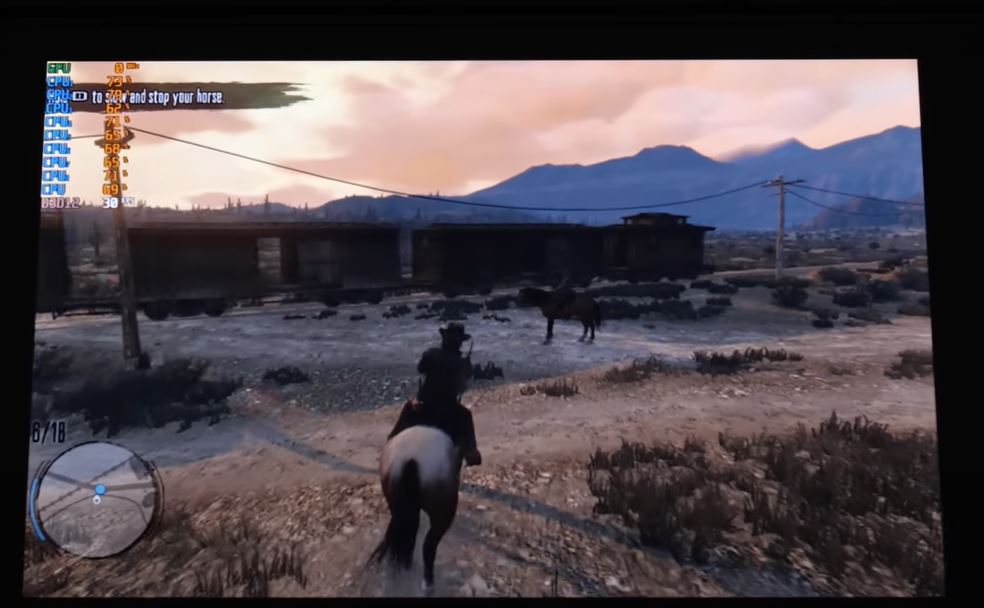 All in all, considering that the Steam Deck is hardly bigger than a Nintendo Switch, the performance it boasts is genuinely remarkable, and we hope it gets even better with the following variation of the Deck, which will likely be the Steam Deck 2.
Have you gamers tried emulating Xbox 360 games on your Steam Deck? Let us know the performance in the comments down below.
More News You Might Like: The Last Of Us Part 1 Looks Stunning In New Leaked Screenshots
Was our article helpful? 👨‍💻
Thank you! Please share your positive feedback. 🔋
How could we improve this post? Please Help us. 😔