With time, it seems that AMD has learned more about its target market than its competitors. Hence, it has come up with multiple lineups of processors targeting different segments of its audience. This Ryzen 9 vs Threadripper showdown will help you see clearly which one's for who and which one you should pick based on your needs. So, let's dive right in.
---
Key Takeaways
Ryzen Threadripper is arguably the best processor on the market, with no proper Intel equivalent.
A newly launched Ryzen 9 processor can still beat Ryzen Threadripper in most games when you compare their FPS performance.
Ryzen Threadripper is AMD's best processor targeting the prosumer section of its potential audience.
Ryzen 9 processors still offer a much better-overclocked processor speed compared to any Threadripper processor on the market today.
Ryzen 9 is a far superior option when it comes to gaming, offering superior FPS compared to AMD Ryzen Threadripper.
---
Ryzen 9 Vs Threadripper: Comparison Table
Let's look at a few of the most prominent and telling differences between these two lineups from AMD.
| | | |
| --- | --- | --- |
| CPU | Ryzen Threadripper | Ryzen 9 |
| Target Audience | HEDP (High-end Desktop) | Mainstream Desktop |
| Core Name | Chagall | Vermeer |
| Maximum Threads | 128 | 32 |
| Maximum Cores | 64 | 16 |
| Socket | sWRX8 | AM4 (Up to 5000 series) |
| Base Clock Range | 2.7 GHz to 4.1 GHz | 1.8 GHz to 4.5 GHz |
| Boost Clock Range | 4 GHz to 4.5 GHz | 4.3 GHz to 5.7 GHz |
| Cache | 16 MB to 256 MB | 8 MB to 70 MB |
| Maximum Memory Supported | 512 GB to 2 TB | 32 GB to 128 GB |
| Memory Channels | 8 | 2 |
| Max PCIe Lanes | 128 | 24 |
| Recommended PSU | 800W ATX Power Supply | 600 W ATX Power Supply |
| Compatible Motherboard | Socket sWRX8 Motherboard | Socket AM4 Motherboard |
| Max TDP | 280 W | 170 W |
These are the main differences between Ryzen 9 vs Threadripper; if you look closely, the differences are huge. Now, let's learn the two types of processors in detail.
Also Read: Gaming PC Benchmarks
About AMD Ryzen 9 Processors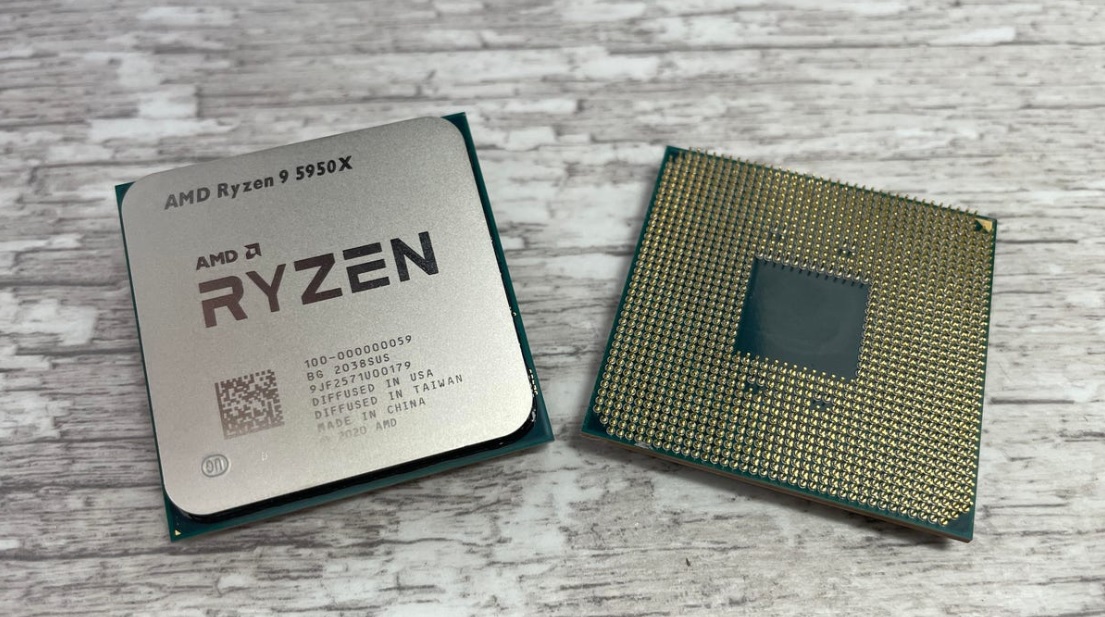 When you put head-to-head two different lineups of processors from the same manufacturer, you'd call it a comparison. However, when you put two processors from two different manufacturers, you'd call it a competition. So, while Ryzen 9 and Ryzen Threadripper can only be compared to each other, the real reason for AMD's launch of Ryzen processors was to be in " competition" with Intel.
Of course, they are both rivals and have been facing off for decades. However, it seemed AMD was finding it hard to compete with Intel's Core processors, which had become the go-to processors for people around the world. More importantly, the naming i.e., Core i3, Core i5, Core i7, and Core i9, was quite easy to remember and speak.
To compete with the Core processors from Intel, AMD finally came up with its Ryzen processors in 2017. If you look at the naming convention, you instantly realize they compete with Intel's Core processors. So, in 2017, AMD gave you Ryzen 3, Ryzen 5, Ryzen 7, and Ryzen 9.
Considering buying the Ryzen 9 7900X processor? Check out our guide on the best motherboards for Ryzen 9 7900x.
You can look at the number after the word "Ryzen" and tell which processor is better. Ryzen 5, in general, would be better than Ryzen 3, and Ryzen 7 would be better than Ryzen 5, and so on.
You can easily see that trend when you look at the number of cores and threads in these processors. So, if you pick the best Ryzen 7 processor from AMD, you'll get 8 cores and 16 threads. AMD Ryzen 7 7700X and AMD Ryzen 7 7800X are examples of these powerful Ryzen 7 processors.
On the other hand, the most powerful Ryzen 9 processor can offer you 16 cores and 32 threads. AMD Ryzen 9 7950X and AMD Ryzen 9 5950X are among the Ryzen 9 processors with those specifications. You could find anomalies here and there, but these are the patterns you'll notice for the most part. Also, you might be interested in reading our Ryzen 9 7950X vs Ryzen 9 5950X comparison.
Who Is Ryzen 9 Processor For?
Ryzen 9 processors, similar to Core i9 processors from Intel, are meant for the mainstream audience. Yes, they are considered among the expensive options, but they still carry specifications that make them suitable for various tasks.
They are just as efficient in rendering graphics in the games as in handling workloads in other productivity applications. In other words, these processors combine the powers that make them suitable for gamers and content creators.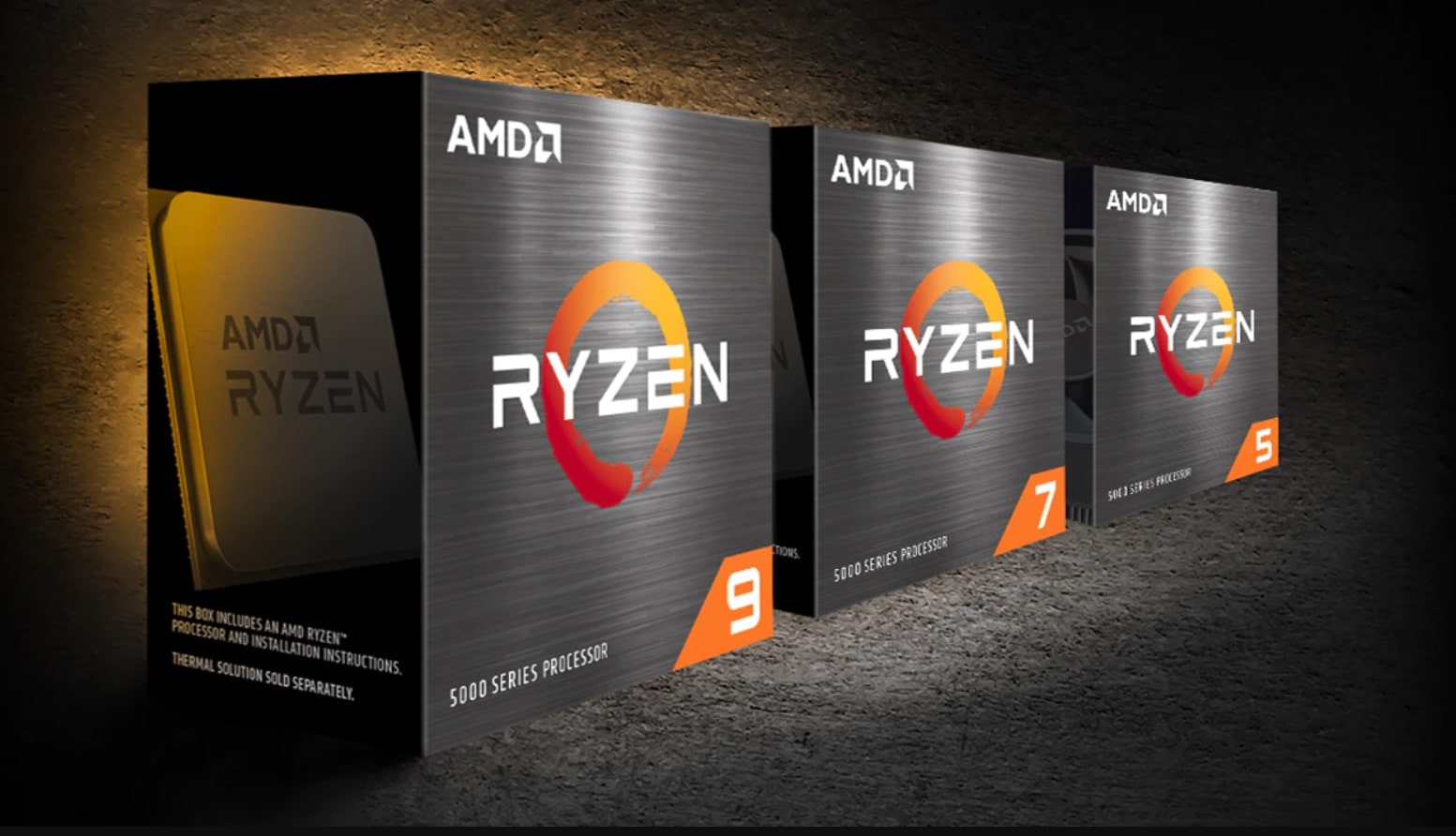 The one thing you won't call them is cheap or affordable. In the Ryzen lineup, these are the most expensive and powerful processors. However, it is also true that despite their powerful specifications, they are not "the best" processors when it comes to high-resolution photo and video editing, animation, and other creations that require a lot of CPU power.
If you aren't doing a lot of heavy work and your processor is still running hot, it could be a point of concern. Read our guide on how to lower CPU temperature to avoid reducing the lifespan of your CPU. We recommend you install a Liquid Cooler in your system if you don't have one already.
Ryzen 9 Compatibility
Compatibility is quite an annoying issue for users because upgrading becomes a challenge due to this problem. You want to upgrade to a new processor, but if that new processor isn't compatible with your chipset, you might have to change the entire motherboard.
At the same time, better and newer processors being launched today are quite power hungry too. So, you'll always have to double-check if your existing power supply will be enough for the new processor.
For the most part, Ryzen 9 processors from AMD are compatible with AM4 sockets. You have many sub-categories within this main AM4 category, and all of those chipsets should work with your AMD Ryzen 9 processors. However, an AM4 socket will only work for as long as your Ryzen 9 processor belongs to the 5000 series. Make sure to read our guide on AM4 vs AM5 to learn the difference between the two.
As soon as you enter the Ryzen 9 7000 series processors, you will have to upgrade to the AM5 socket. This also means many other upgrades across the board. As a result, you will be seeing PCIe 5.0 compatibility and support for DDR5 RAM.
For as long as your Ryzen 9 processor belongs to the 5000 series or any other series before it, the most recommended chipset is X570. Keep in mind that a lot has changed with the launch of the AMD's 7000 series, which comes with a new architecture and great upgrades in other capabilities.
Pros And Cons Of Ryzen 9
There is no doubt that AMD makes its Ryzen 9 processors for delivering great performance across the board. However, even the best products have pros and cons, and AMD Ryzen 9 is no exception.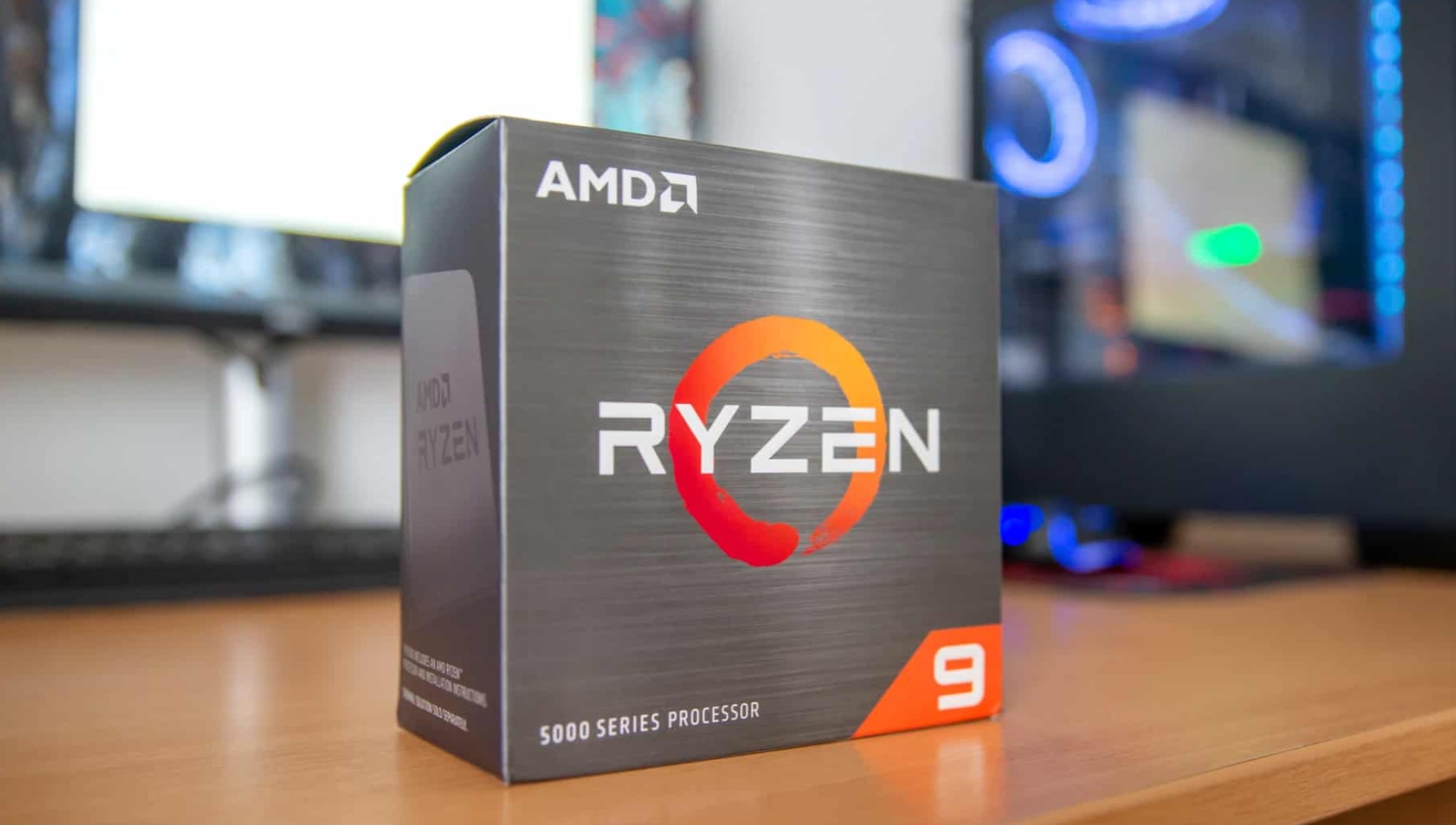 Pros
The most powerful CPUs from AMD.
Suitable for gaming and productivity tasks.
The highest number of cores and threads in AMD's lineup of mainstream processors.
Very wide overclocking range.
A big cache of up to 70 MB.
Cons
Quite expensive compared to other series
Not the best for prosumers
New Ryzen 9 processors have a TDP of up to 170 W
How Much Is Ryzen 9 For?
It is essential to understand that Ryzen 9 is the main category of processors within which AMD continues to launch new series. For example, Ryzen 9 3900X was launched in 2019, which is more than 3 years ago. This processor is much cheaper than AMD Ryzen 9 Pro 5945, which just launched in 2022.
However, the one thing to not forget here is that a Ryzen 7 or Ryzen 5 processor can be found at a much lower price than any Ryzen 9 processor. So, if you are looking for a Ryzen 9 3900X on the market, it could be available for $340 or more.
On the other hand, if you go with something more recent, like Ryzen 9 7950X, it could be as high as $575 to $600. So, how much you pay for the processor depends on various factors, newness being the most important. Make sure you know your requirements before buying one to get your hands on the right one.
About AMD Ryzen Threadripper Processors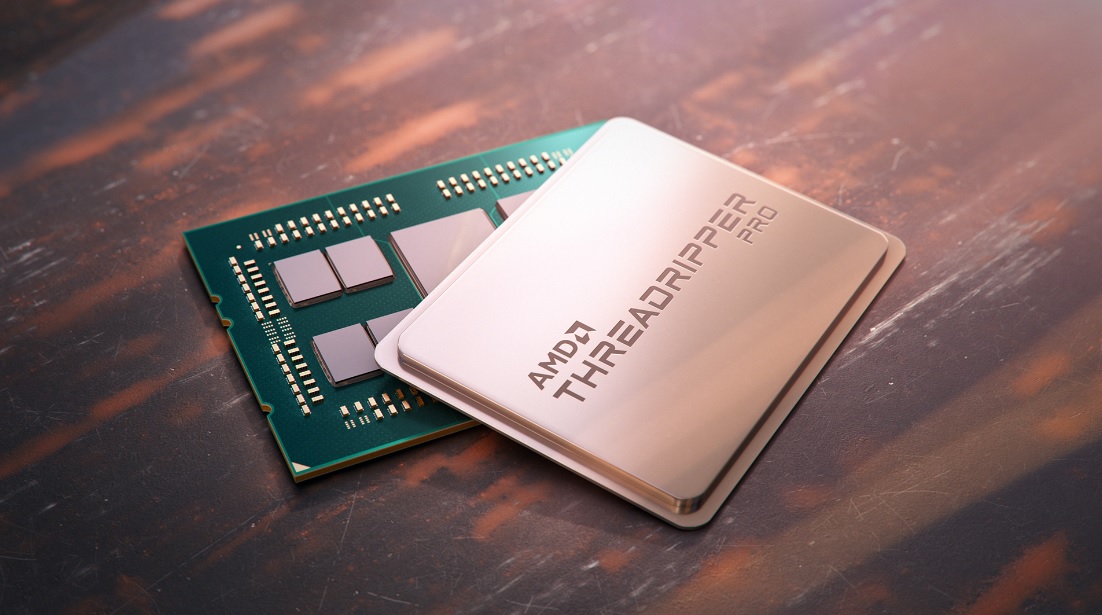 Let's get down to the second lineup of our Ryzen 9 vs Threadripper guide. AMD Ryzen Threadripper might have the term "Ryzen" in front of it, but you can rest assured it is a completely different beast altogether. This line of processors from AMD is unprecedented, something its competitors haven't even considered.
When you consider everything that this processor packs, it's hard to find an Intel equivalent of it. If you want to find something that comes even close to these processors, you'll have to look into Intel's Xeon processors, which are not even meant for consumers.
Despite that, considering the number of cores, threads, and cache, it is clear that AMD Ryzen Threadripper is on another level. These processors are powerhouses with specifications that can rip through the heaviest workloads like a knife through butter.
Similar Guides: Can Motherboard Bottleneck Your PC?
In fact, AMD went for the perfect slogan for this processor i.e. Render Time Irrelevant. Imagine a processor that can support up to 2 TB of memory. With that said, AMD's beast of a processor does come at a steep price that's not within reach of an ordinary consumer.
Working with a tight budget and needing something more affordable? Here is our Ryzen 5 7600X vs Ryzen 5 5600X comparison with gaming and productivity benchmarks to help you make that choice.
Who Is Ryzen Threadripper Processor For?
As said earlier, these processors are meant for prosumers. Are you someone who produces high-quality YouTube videos? If you like producing 4K and 8K YouTube videos and have to edit them on a daily basis, this might just be the right CPU for you. Also, do make sure to check out how much RAM you need for video editing, as the processor isn't the only thing that matters for it.
In fact, if you work with 8K videos, this might be the only CPU that'll work for you. It's also meant for people working with 3D animations, graphics, and applications. Architects, engineers, and just about anyone who is using programs that constantly require multi-threaded processing can benefit from AMD Threadripper CPU.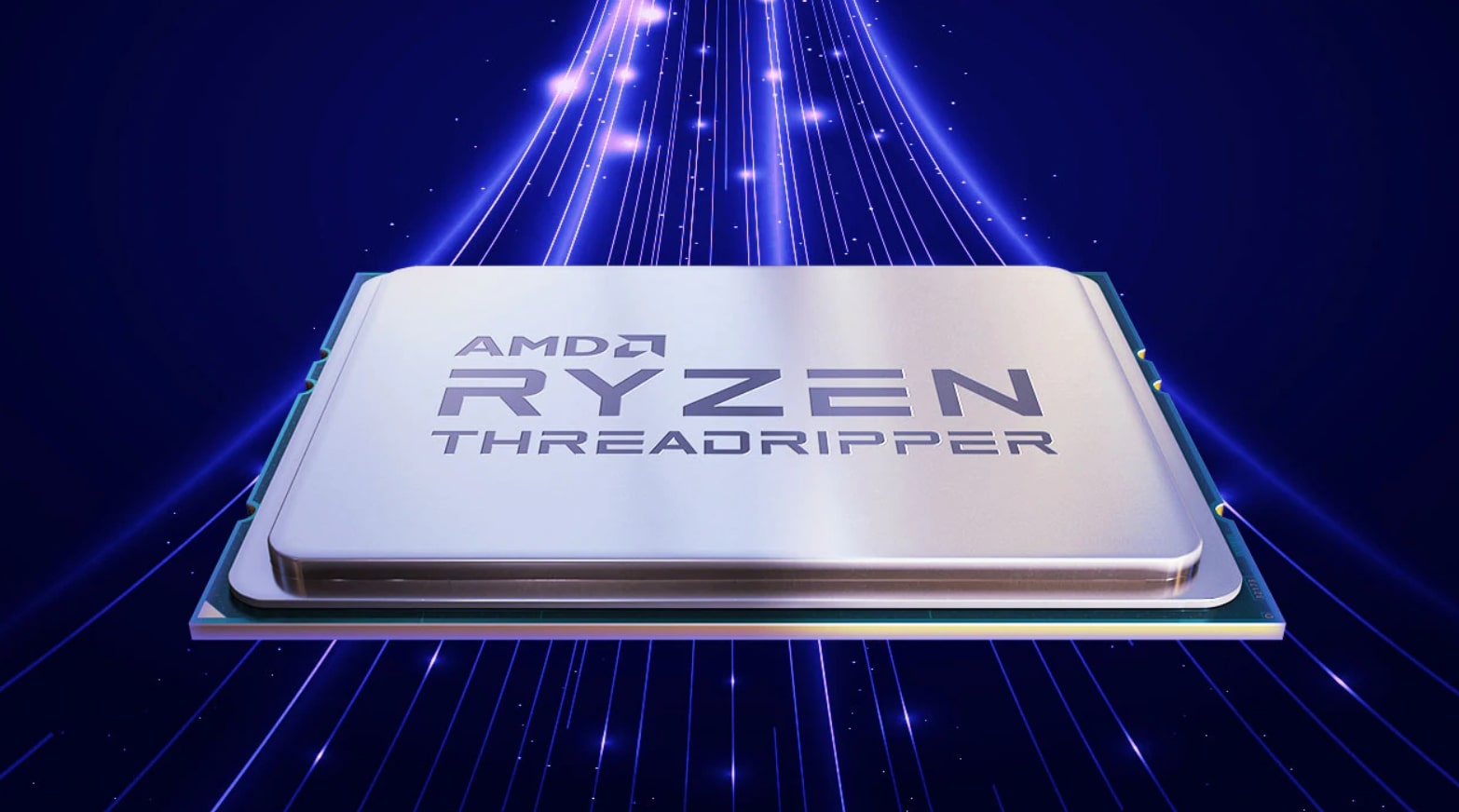 You'll be making a grave mistake if you are thinking about a Threadripper for gaming purposes. The numbers on the spec sheet may make it seem like this processor is the best one out there, which it is, but not really for gaming.
In other words, just because a bus can carry more people at once doesn't mean you should buy it for your daily use. These processors are for anything that you would consider in the workstation space.
Ryzen Threadripper Compatibility
Since it is a different beast from AMD, it requires a completely different set of supporting elements to work on a workstation. First of all, it will not fit into your AM4 socket, which is what most people using Ryzen processors these days are used to.
It requires the sWRX8 socket, and of course, you will have to buy an sWRX8 motherboard for it to work. It is not expected of you to consider these changes if you are using Ryzen 3, 5, 7, and 9 processors. Those are different types of processors that work on a completely different chipset and socket.
The Ryzen Threadripper series, when it was launched first, worked with the sTR4 socket. That was the time when it was built on Zen architecture. When Threadrippers based on Zen 2 architecture was introduced, they worked with the sTRX4 sockets.
The next development from AMD was made after the launch of the codename Chagall with Zen 3 architecture in March of 2022. That's when the company switched to sWRX8 sockets. Here's a table that should give you all the details you need about the compatibility of AMD Ryzen Threadripper processors with different sockets over the course of time.
| | | | | | |
| --- | --- | --- | --- | --- | --- |
| Introduction | Codename | Microarchitecture | Socket | Process | Cores |
| 2017 Q3 | Whitehaven | Zen | sTR4 | 14 nm (14LPP) | Up to 16 |
| 2018 Q3 | Colfax | Zen+ | sTR4 | 12 nm (12LP) | Up to 32 |
| 2019 Q4 | Castle Peak (CPK) | Zen 2 | sTRX4 | 7 nm (N7) | Up to 64 |
| 2022 Q1 | Chagall | Zen 3 | sWRX8 | 7 nm (N7+) | Up to 64 |
Pros And Cons Of Ryzen Threadripper
It's the most powerful processor in the world, according to AMD, and it definitely has the muscles to prove that. However, it also has its downsides, like anything else in the world. Let's take a look at a few pros and cons of AMD Ryzen Threadripper processors.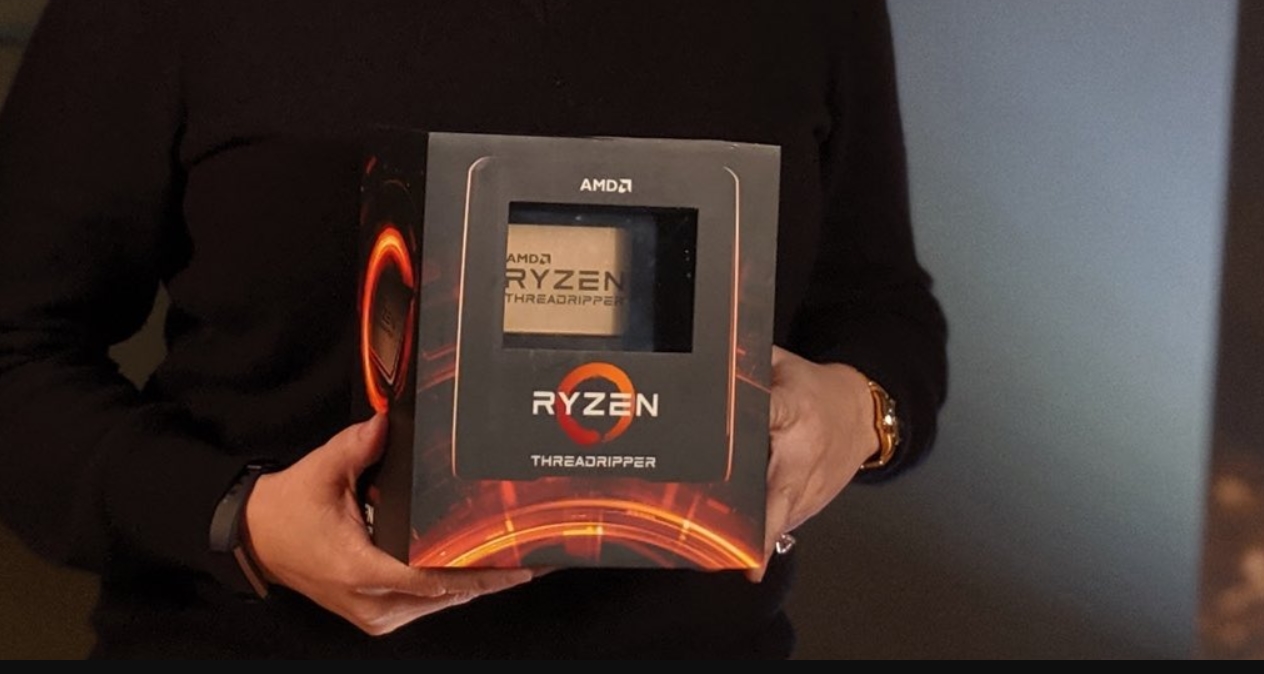 Pros
An extremely high number of cores and threads i.e. 64 and 128, respectively.
Huge cache for storing millions of instructions i.e. 256 MB.
Big memory support of up to 2 TB.
Up to 128 PCI lanes compatible and supports up to 8 memory channels.
Unmatched multi-thread scores.
Cons
It can be very pricey.
Unimpressive single-core benchmark scores.
It can use up to 280 W of power.
Turbo clock limited to 4.5 GHz.
How Much Is Ryzen Threadripper For?
While it is clear at this point that AMD Ryzen Threadripper processors are meant for the workstation and prosumers market, their prices can still sound very steep. That's probably because there is no other manufacturer making anything close to that in terms of price.
We can take the best Threadripper from AMD, for example, here. The best Threadripper in the lineup is Pro 5995WX, with 64 cores and 128 threads. It has 256 MB of cache, 128 PCIe lane compatibility, and a TDP rating of 280 W. This processor can be found on Amazon for as much as $9100.
Don't be surprised if you see some of the options listed at or above $10,000. That's quite steep and unprecedented even for prosumers. Even in terms of price, you can conveniently say that AMD Ryzen Threadripper CPUs are for a completely different segment of the market than mainstream users.
Test Of Performance
While comparing the two based on their benchmarks doesn't clarify anything further since it is already clear the market segments they are targeted to, some tests will definitely give you clear proof of their differences.
So, we'll test the two processors in 2 different categories i.e. gaming and productivity apps. Based on what the two CPUs are for, you should expect Threadripper to rip through multi-core results and Ryzen 9 to either do better or as good as Threadripper in gaming performance and single-core tasks.
Also Check: How Long Do Power Supplies Last?
For this test, we have picked Ryzen 9 5950X with 16 cores and 32 threads against Ryzen Threadripper 5995WX with 64 cores and 128 threads. We'll give you a collection of data from both tests, and the data has been taken from PC Benchmarks on YouTube. Here's the rig being used for the test.
CPU 1: Threadripper Pro 5995WX
Motherboard 1: MSI WRX80 Mobo
Memory 1: 256 GB DDR4 3600 CL16
CPU 2: Ryzen 9 5950X
Motherboard 2: MSI X570 Mobo
Memory: 64 GB DDR4 3600 MHz CL16
GPU: Nvidia RTX 3090 Ti
OS: Windows 11
Now, let's get down to the Ryzen 9 vs Threadripper benchmarks.
Test 1: Games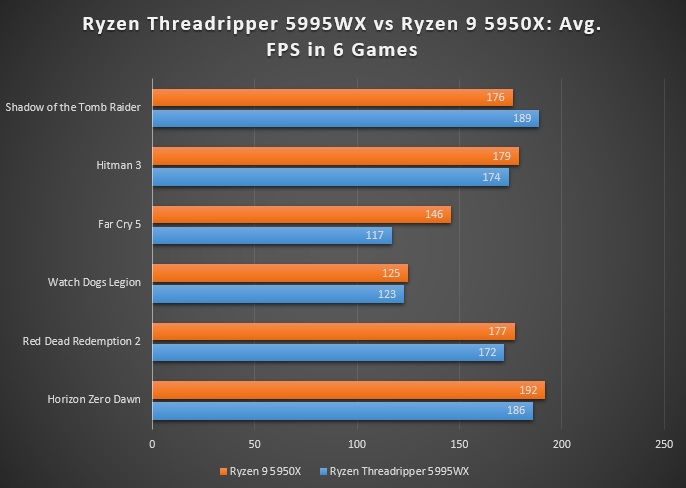 Ryzen 9 is the winner in 4 games out of 6, whereas Ryzen Threadripper is only slightly better in 2 games.
The difference in performance in 6 games is very little.
Far Cry 5 is the only game with the biggest difference in the performance of two processors, with Ryzen 9 offering 146 FPS on average compared to 117 FPS on average from Threadripper.
The benchmarks in 6 games prove that Ryzen 9 is the more suited card for those who want great performance in graphics-heavy games.
Test 2: Productivity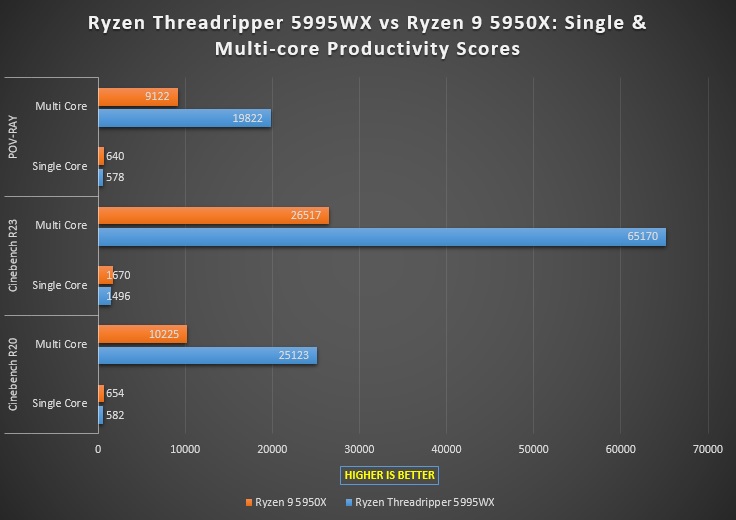 Yet again, there isn't much difference between the two in terms of their single-core performance–in fact, Ryzen 9 comes out as the winner in all the 3 benchmarks.
Multi-core score is a whole other story, with Ryzen Threadripper light years ahead of Ryzen 9 in every benchmark.
The biggest difference is in the multi-core performance of Threadripper in the Cinebench R23 benchmark, whereas cores 65170 against the score of 26517 from Ryzen 9.
If we calculate the multi-core average in all 3 benchmarks, Ryzen Threadripper offers 240% improved performance over Ryzen 9.
Ryzen 9 Vs Ryzen Threadripper: Which One Is For You?
There aren't many similarities between these two CPUs if any. It shouldn't be surprising at all since we have proven that these processors are meant for two completely different markets. They are different from one another in terms of core count, thread count, maximum memory support, and even the socket and chipsets they are compatible with.
AMD Ryzen Threadripper is meant for prosumers who work with productivity tools on a daily basis. They usually use these programs as part of their job or business. Think about programs like Blender, Maya, AutoCAD, Handbrake, TurboCAD, SketchUp, etc.
AMD Ryzen 9 is a completely different processor, meant mainly for mainstream users who like to play games and use some of the programs stated above only occasionally. Or perhaps they need these programs for small work that can be completed quickly.
If you already have a Ryzen 9 processor, but your gaming performance isn't very impressive, consider tweaking your GPU settings a bit. Here's our guide on the best software tools for overclocking your GPU. But if you start facing issues with it, you can also read our guide on how to turn off overclocking.
Based on all this information, your pick depends entirely on your needs. It shouldn't be difficult to choose in this case since the two processors are for completely different types of groups. In any case, we hope that our Ryzen 9 vs Threadripper will help you make the right decision.
FAQs
Does Ryzen Threadripper use the AM4 socket?
No, Ryzen Threadripper doesn't use the AM4 socket. It uses the sWRX8 socket, which is much bigger than the AM4 socket.
Is Ryzen Threadripper suitable for gaming?
Ryzen Threadripper won't disappoint you while playing games when you pair it up with a good GPU. However, this AMD processor is not meant for gaming purposes. It has been designed for the workstation space i.e. prosumers.
Is AMD Ryzen Threadripper the right processor for me if I work on AutoCAD?
Yes, if you are an engineer, architect, or anyone who works on AutoCAD most of the time, you will see glaringly improved performance when you go with Ryzen Threadripper.
---
Related Articles:
Was our article helpful? 👨‍💻
Thank you! Please share your positive feedback. 🔋
How could we improve this post? Please Help us. 😔