The improved performance offered by the GPUs of this generation means most of them come with higher power requirements compared to older variants. While this increases the likelihood of GPU owners needing a brand new power supply for RTX 4080, it is not an open and shut case. Why? Well, as long as the wattage levels of your PSU can handle the new NVIDIA RTX 4080, you will most likely be okay.
It is also worth keeping in mind that this GPU's requirements are lower than the 4090 Ti and RTX 3090. That said, it does have more requirements than NVIDIA's RTX 3080, a GPU that many people will be replacing.
The particular build you are using is a massive determinant of whether you will need to change your power supply. Generally, however, if your present PSU's supply is about 750 watts, you will not need to get a new one for the RTX 4080. If you have a history of upgrading your PC with different components, it would be best to future-proof it, making sure power spikes do not shut your system down. Previously, we discussed if you will need a new PSU for the RTX 4090 or not. And today, we are going to answer the same question for the RTX 4080.
---
Key Takeaways
If your current power supply unit is according to the NVIDIA RTX 4080 recommendations, getting a new one is not necessary.
NVIDIA recommends everyone to choose from 700W, 750W, and 850W PSUs for its RTX 40 series.
It would be best to upgrade your power supply unit if it does not have sufficient connections.
---
Getting A PSU For Your NVIDIA RTX 4080
The power supply unit converts electricity from the power grid to the right voltage in order to power your PC. Your graphics processing unit will most likely use the bulk of the power, but the PSU provides power to every single component, which is why you must be careful when choosing one. Here are a few things you must look out for when selecting a power supply unit for the NVIDIA RTX 4080.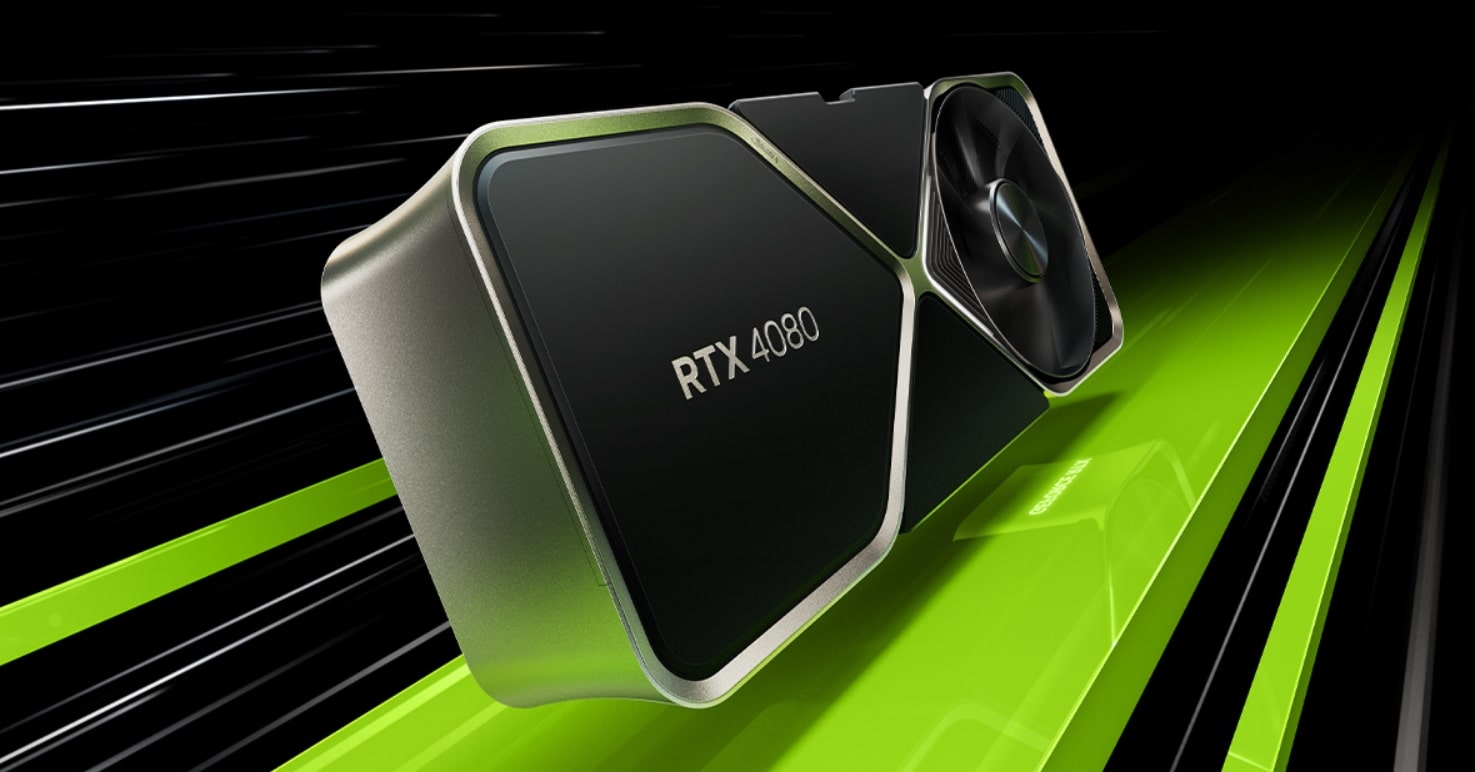 Modularity Makes A Big Difference
A completely modular PSU means you can remove its cables completely. This means that you just have to plug in the cables you want to use. What's more, fully modular units offer multiple connectivity options and are ideal for those who want to manage their cables efficiently. However, these features come with a relatively higher cost compared to non-modular PSUs.
Energy Efficiency
Energy efficiency is evaluated with the 80 Plus rating system, which ranks power supply units from white to platinum. Before buying a PSU for your NVIDIA RTX 4080, make sure you check the ranking to steer clear of any hassles down the line. While the upfront cost for a higher rank may be high, it could save you money in the long term.
ATX 3.0 Compatibility
ATX 3.0 compatibility is a massive factor when choosing a power supply for NVIDIA's RTX 4080. You will need an ATX 3.0 compatible PSU if you are looking for a native cable that ensures you don't have to use faulty adaptors.
Checking The Pure Power
Wattage is the total pure power a PSU can provide to a GPU. It would be best to review NVIDIA's recommendations to ensure your RTX 4080 can perform at its highest capacity. This will also ensure you can upgrade your PC with other components without worrying about power shortage. For instance, if you have a 500W PSU such as the Antec VP500PC or the Antec Earthwatts 650W, you will need to consider upgrading.
NVIDIA's Clarification Regarding Power Supply Requirements
Ever since the NVIDIA RTX series was announced, many customers were worried and curious about the power supply their GPU would require. NVIDIA eventually cleared the air, reassuring everyone about the power their PSUs would require. When the RTX 4080 and other GPUs from the RTX 40 series were announced, the company confirmed that all Ada Lovelace cards would be using the 12 VHPWR cable, which is also ATX 3.0 compliant.
For those wondering, this cable is capable of supplying about 600 W. This is four times the wattage of a regular PCIe cable with 8 pins. Additionally, it has 4 data pins that ensure the power supply can communicate with GPUs directly. Before proceeding further, you might want to check out the difference between Single-Rail PSU vs Multi-Rail PSU.
The multinational tech company also disclosed the different power draws for its RTX 40 series cards, which are as follows:
The 12 GB version of RTX 4080 pulls around 285 W.
The 16 GB version of RTX 4080 draws about 320 W.
The total drawing power of RTX 4090 is 45 W.
NVIDIA suggests people choose 700W, 750W, and 850 W power supply wattages for its 3 GPUs. That said, the company stated that its new graphic cards could work with the ATX 2.0 PSUs. What's more, the manufacturers will provide an adapter that has either four or three 8 pins to one 12 VHPWR cables, ensuring consumers can use their graphics processing units on older PSUs.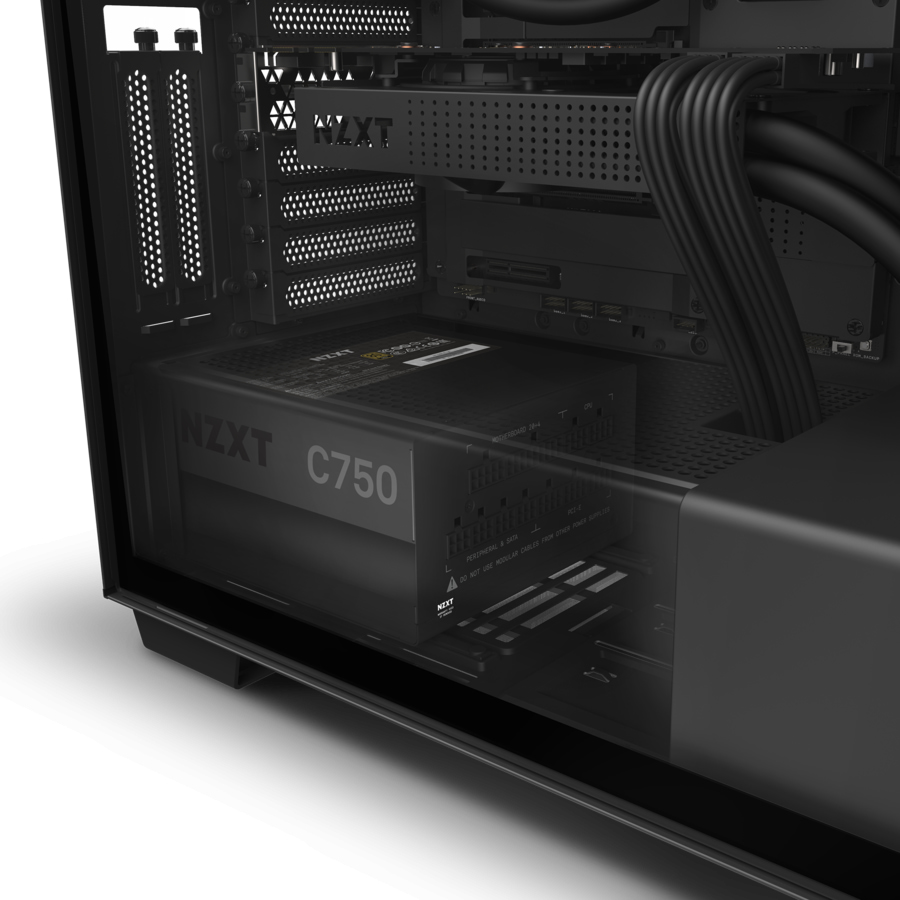 While this can offer a great deal of convenience to people, the PCI-SIG thinks that the adapters may cause problems for some users. However, NVIDIA rebutted this by releasing a thorough FAQ, stating that while there is some legitimacy to these concerns, the adapters will be safe for new cards.
The company further said that there was only a potential problem with prototype connectors, and it fixed the issue before officially launching the graphic cards. At the end of the day, if the power supply is meeting the wattage requirements of the GPU, you can use an ATX 2.0 adapter with NVIDIAs RTX 40 series cards.
The company has fixed the potential issues surrounding them, making sure they do not have a meltdown. That said, if you want to use the ATX 3.0 power supply, make sure you are using the 12 VHPWR cable to gain all the benefits, which include effective GPU communication from data pins.
Providing The Card With Sufficient Power
Wattage is not the only thing GPU owners need to consider, as the physical connection with the power supply is another vital consideration. When NVIDIA revealed its RTX 30 series, it announced that a 12-pin connector was required for the card. However, every Founder's Edition card came with the adapter, and it looks like it will be the same as the RTX 40 series.
If you plan to get the NVIDIA GeForce RTX 40 series Founder's Edition cards, you will get a 3x PCI eight-pin to 12 VHPWR cable adapter as well. In case you don't want to use it, you can get cable adapters from other manufacturers, such as Corsair. These adapters will be compatible with the current power supply unit lineups and will work with any RTX 40 card variant requiring 450 W. Also, make sure to check our guide on EVGA vs Corsair PSU.
If you opt for AIB partners, you will most likely not require a new power supply for your RTX 4080 as long as you have one with the right wattage. That said, most partner cards will have different means to connect with the PSU. The most important question is not about whether the PSU you currently have is powerful enough.
Instead, it's whether you can connect the RTX 4080 with it in the first place. If you have a non-modular PSU or don't have a sufficient amount of connections, it would be best to start looking for an upgrade. This is also true for those won want to power a new gaming machine.
With all that said, make sure you do your due diligence when choosing a power supply unit and get everything you require to simplify your GPU installation process.
FAQs
Is it important to upgrade my PSU for the RTX 4080?
The NVIDIA RTX 4080 or any other GPU from the RTX 40 series doesn't require you to get a brand new power supply as long as you are meeting the PSU's wattage requirement. The 16 GB and 12 GB RTX 4080 have minimum power supply recommendations of 750 W AND 700 W, respectively.
Does the RTX 4080 Require a New Power Cable or Connector?
The RTX 4080 GPUs come with adapters that let you use your current power supply with the 8 pin PCIe connectors. What's more, GPUs from the RTX 40 series can also work with PCIe Gen 4 connectors, ensuring you only need one cable to power your graphics card.
What is NVIDIA RTX 4080's Power Consumption?
The RTX 4080's board power is about 320 W. This may seem on the higher side, but it is almost the same as the requirements of power supply units from the previous generation.
---
Also Read:
Was our article helpful? 👨‍💻
Thank you! Please share your positive feedback. 🔋
How could we improve this post? Please Help us. 😔
[Wiki Editor]
Ali Rashid Khan is an avid gamer, hardware enthusiast, photographer, and devoted litterateur with a period of experience spanning more than 14 years. Sporting a specialization with regards to the latest tech in flagship phones, gaming laptops, and top-of-the-line PCs, Ali is known for consistently presenting the most detailed objective perspective on all types of gaming products, ranging from the Best Motherboards, CPU Coolers, RAM kits, GPUs, and PSUs amongst numerous other peripherals. When he's not busy writing, you'll find Ali meddling with mechanical keyboards, indulging in vehicular racing, or professionally competing worldwide with fellow mind-sport athletes in Scrabble at an international level. Currently speaking, Ali has completed his A-Level GCEs with plans to go into either Allopathic Medicine or Business Studies, or who knows, perhaps a full-time dedicated technological journalist.