Story Highlights
Deadpool has not received a new game since 2013.

Superhero games are better and more popular than ever in 2023.

A new movie based on the character has made him the center of attention for comic book fans.
The gaming industry is going through a superhero renaissance. Following the incredible comeback of Spider-Man in 2018, Insomniac has singlehandedly brought the web-slinger back to the industry.
Since 2018, Marvel has released games like Guardians of the Galaxy, and reports claim the studio is more interested in gaming than before. Therefore, I believe this is the perfect time to bring another Marvel icon back to the industry.
Deadpool was last seen in a solo game in 2013, and it is time for everyone's favorite fourth wall-breaking mercenary to return to gaming.
Why it matters: Deadpool has become one of the most beloved Marvel characters since his debut on the big screen. The character is also receiving a new film soon, so a gaming adaptation would be able to capitalize on this excitement.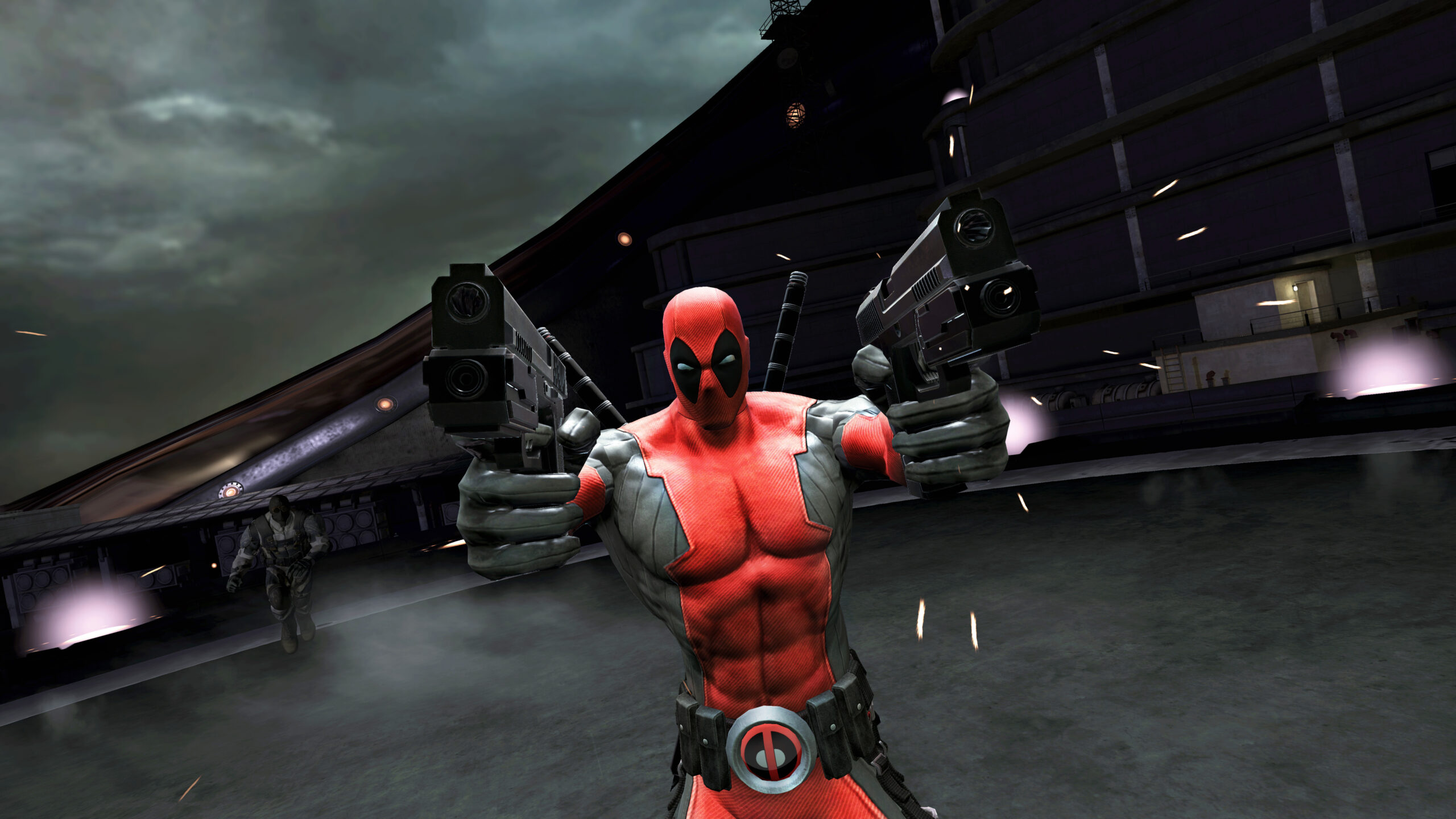 Superhero Games Are The Future
Superhero games are no longer limited to movie tie-ins.
Games for Iron Man, Wonder Woman, Black Panther, and the Suicide Squad have already been announced. Therefore, it is evident that the industry is ready to give this genre the respect it deserves after the likes of Batman Arkham Asylum showed its potential 14 years ago.
Insomniac is also continuing its successful run after 2018's Spider-Man, recently releasing PlayStation's biggest first-party title. The developer has confirmed a Wolverine game for PS5, and teasers have even pointed to an appearance from Daredevil in this universe.
Given Deadpool's popularity and mainstream appeal, I find it quite surprising that the character hasn't already been featured in a new game. As early as 2016, his first film was a hit, making over $700 million at the box office.
Deadpool 2 did even better at the box office, so I think there is little doubt about this IP's potential.
The Core Deadpool Gameplay Is Already There
As a character that primarily relies on melee weapons like swords and firearms like pistols, I believe developers do not need to reinvent the wheel for Deadpool.
Games like Devil May Cry already feature an archetype for a character proficient with pistols and a sword, so a lot of the work for the superhero's core combat has already been perfected over the last twenty years.
Apart from the combat, High Moon Studio's release in 2013 captured the other parts of the character quite well. I found the developer's work on integrating the superhero's fourth-wall-breaking abilities into the game quite hilarious.
Throughout the game, the Marvel hero made fun of established gaming tropes. Mechanics like fall damage, inverted controls, and upgrade currencies were used as comic relief by Deadpool, highlighting his goofy side. The character also talked to the players on several occasions, directly telling us what to do.
If this wasn't enough, High Moon Studios included several nods to the development team, with the Marvel character influencing the script for his own game. Such elements earned this game a reputation for being an underrated classic.
Combining these elements with a competent melee combat formula and attention to detail, like Insomniac's recent releases, would result in another fun superhero adventure unlike anything the genre has seen recently.
Very underrated game imo, here we go again
byu/OmiTheHomi indeadpool
A New Movie Is Coming Soon
Deadpool 3 is currently in the works, and this film will see the character teaming up with Hugh Jackman's Wolverine.
While this movie was initially scheduled to arrive in 2024, sudden strikes in the film industry have pushed it back. This, I believe, is the perfect opportunity for a publisher to acquire the character's license for a game.
Given the fact that modern games can take three to four years to create, starting pre-production in the near future would allow the team to line up an announcement or gameplay reveal alongside the movie if it is pushed back to 2025.
This would lead to incredible anticipation for the game if a potential developer or publisher struck at the right time.
I look forward to Deadpool receiving the love and care other comic book characters have seen in recent years. Perhaps a successful third film will motivate studios to pursue the IP, but this may require more time than I would like.
Fortunately, till then, we can continue to enjoy the numerous other superhero projects that have already been released or announced.
Was our article helpful? 👨‍💻
Thank you! Please share your positive feedback. 🔋
How could we improve this post? Please Help us. 😔
[News Reporter]
Avinash is currently pursuing a Business degree in Australia. For more than three years, he has been working as a gaming journalist, utilizing his writing skills and love for gaming to report on the latest updates in the industry. Avinash loves to play action games like Devil May Cry and has also been mentioned on highly regarded websites, such as IGN, GamesRadar, GameRant, Dualshockers, CBR, and Gamespot.