Just one year before Rockstar Games created its magnum opus that has sold over 185 million units, the studio released Max Payne 3.
Although this franchise found its footing at Remedy Entertainment, Rockstar Games gained ownership as early as 2002. Ten years after the buyout and twelve years after the IP's debut, the studio would put this purchase to good use, bringing its own flavor to the iconic third-person shooter series.
Following the release of GTA 5, Max Payne 3 was quickly forgotten as Rockstar Games set new entertainment records. While GTA 5 is still relevant and thriving today, the latter sold 4.5 million units, falling behind the studio's best releases.
However, I believe the game is among the studio's best works to date and doesn't get the recognition it deserves.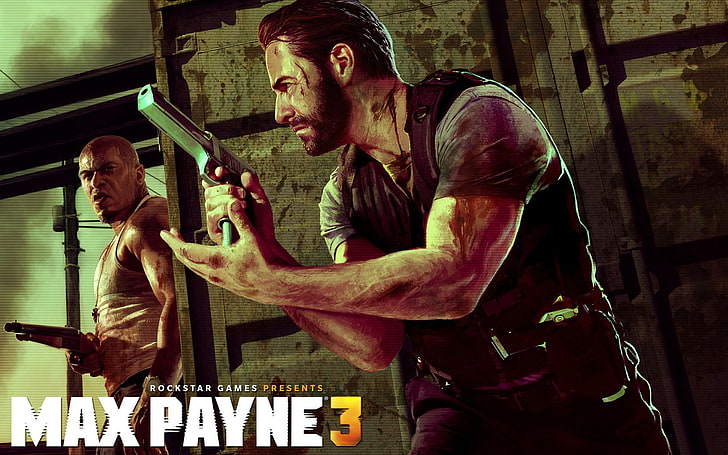 Narrative Excellence
Max Payne 3 is gorgeous, atmospheric, brutal, and unrelenting in its commitment to storytelling. I found the game immediately making a strong first impression, which is then used to keep players engaged all the way through its excellent 10-12 hour long story.
From the beginning, I was drawn into the game, as an excellent narration from returning voice actor James McCaffrey grabbed my attention in no time, portraying a cop way past his prime still dealing with the loss of his family.
James McCaffrey's performance was a highlight of the game, with Max's inner monologues describing his crumbling mentality as everything around him continues to go wrong over the course of the story.
Throughout the narrative, Max Payne 3 deals with themes of regret, betrayal, and corruption, introducing extremely memorable characters along the way. I also admired the fact that Rockstar Games kept the graphic novel style of storytelling from earlier games.
Although the game received criticism for its frequent reliance on cutscenes and taking control away from the player, this did not take me out of the experience. Each cutscene was spectacular, and the game often used cinematics to hide loading screens.
Class Leading Third Person Gameplay
While the narrative was clearly Rockstar Games' biggest focus in Max Payne 3, I was the most impressed with its gameplay elements.
On paper, the game has a very simple formula. Max has access to a wide variety of guns, ranging from pistols and shotguns to assault rifles. He can use the environment for cover, and a roll allows the character to try and throw off incoming foes.
However, these simple elements come together to create a third-person shooter that feels extremely good to play. Max Payne 3 is responsive and controls beautifully, making each shootout a treat.
While later releases from Rockstar Games would prioritize animations and more immersive elements over fine control in gameplay, this release struck a nice balance, leading to no compromises.
Not only does the game look incredible and polished, but I believe it did not suffer from the sluggish gameplay I observed in releases like GTA 5, where the characters can often feel clunky.
No game in this franchise would be complete without bullet time, and I believe Rockstar Games created one of the best modern implementations of this mechanic over a decade ago.
Diving through windows in slow motion, as shards of glass flew by and I took out multiple enemies, was a thrilling experience, and Max Payne 3 had plenty of moments that made my jaw drop.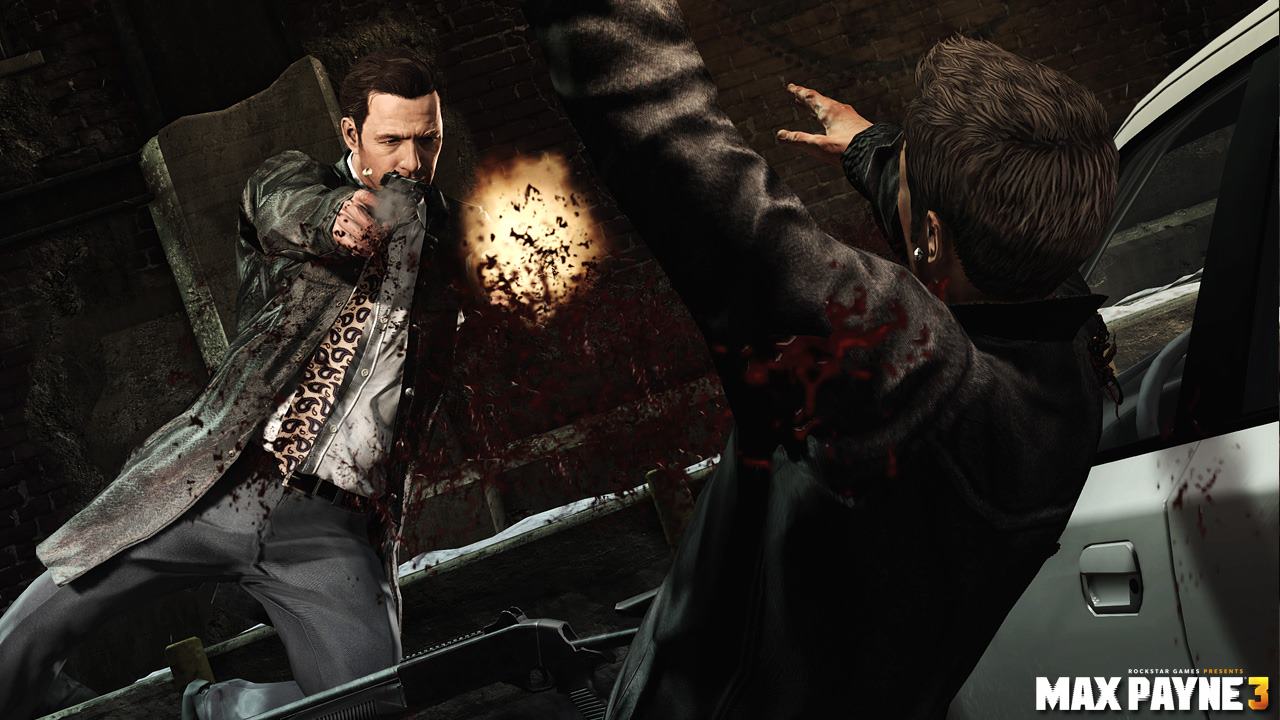 A Cinematic Experience
While this phrase is often thrown around in the gaming industry, I believe Max Payne 3 is the definition of a cinematic experience. The game has lengthy cutscenes brought to life by its incredibly voiced cast, detailed visuals, and brilliant soundtrack.
This focus is also carried over to the gameplay. While bullet time alone makes for many cinematic moments, the game features a kill cam that highlights the final kill in a shootout through a violent and gory closeup in slow motion.
Once Max is nearly dead, the game also provides one final opportunity to survive, allowing him to take out threatening enemies as time is slowed down around him. I found these mechanics seamlessly created many blockbuster film-like moments, never ruining the pace of a high-octane shootout.
Rockstar Games' take on Max Payne is still a treat to play to this day. A focus on exhilarating gameplay, a gritty story, and a consistent cinematic approach ensured the game still holds up incredibly well today.
While the studio never revisited the franchise after 2012, Remedy Entertainment has begun to work on a remake for the first two games. This remake will combine the character's first two adventures, and I hope the studio takes a few lessons from Max Payne 3 for another outstanding third-person shooter.
Was our article helpful? 👨‍💻
Thank you! Please share your positive feedback. 🔋
How could we improve this post? Please Help us. 😔
[News Reporter]
Avinash is currently pursuing a Business degree in Australia. For more than three years, he has been working as a gaming journalist, utilizing his writing skills and love for gaming to report on the latest updates in the industry. Avinash loves to play action games like Devil May Cry and has also been mentioned on highly regarded websites, such as IGN, GamesRadar, GameRant, Dualshockers, CBR, and Gamespot.