Insomniac Games hopes Marvel's Spider-Man 2 will deliver the ultimate superhero fantasy, measuring up to the best examples of the genre. Such a high bar for the game has led to incredible anticipation ahead of its 20 October release.
The developer has also confirmed that the game offers 17 hours of Spider-Man goodness like its predecessor, providing players plenty of time to enjoy their latest outing as Marvel's web-slinger.
In addition to the length of the main story, a user on Twitter appears to have revealed more information about the game's side content, claiming to have achieved the platinum trophy for Marvel's Spider-Man 2 in 30 hours.
Why it matters: Insomniac Games has stated that it did not want to create an 80-100-hour-long game with Marvel's Spider-Man 2. Instead, the team focused on a more compact and high-quality experience.
Since platinum trophies typically require exploration and completion of nearly every part of a game, it is reasonable to assume that Marvel's Spider-Man 2 can be 100% completed in around 30 hours.
Like the main story length, this completion time is similar to the first game, hinting that Insomniac Games has included roughly the same amount of side content in Marvel's Spider-Man 2.
However, mechanics like the instant fast travel and faster swinging may have helped the user save some time, achieving 100% completion a few hours quicker than the first game.
Many platinum trophies also require the completion of New Game+. However, the 30-hour length is unlikely to include such a run since Marvel's Spider-Man did not require a New Game+ run for the platinum trophy.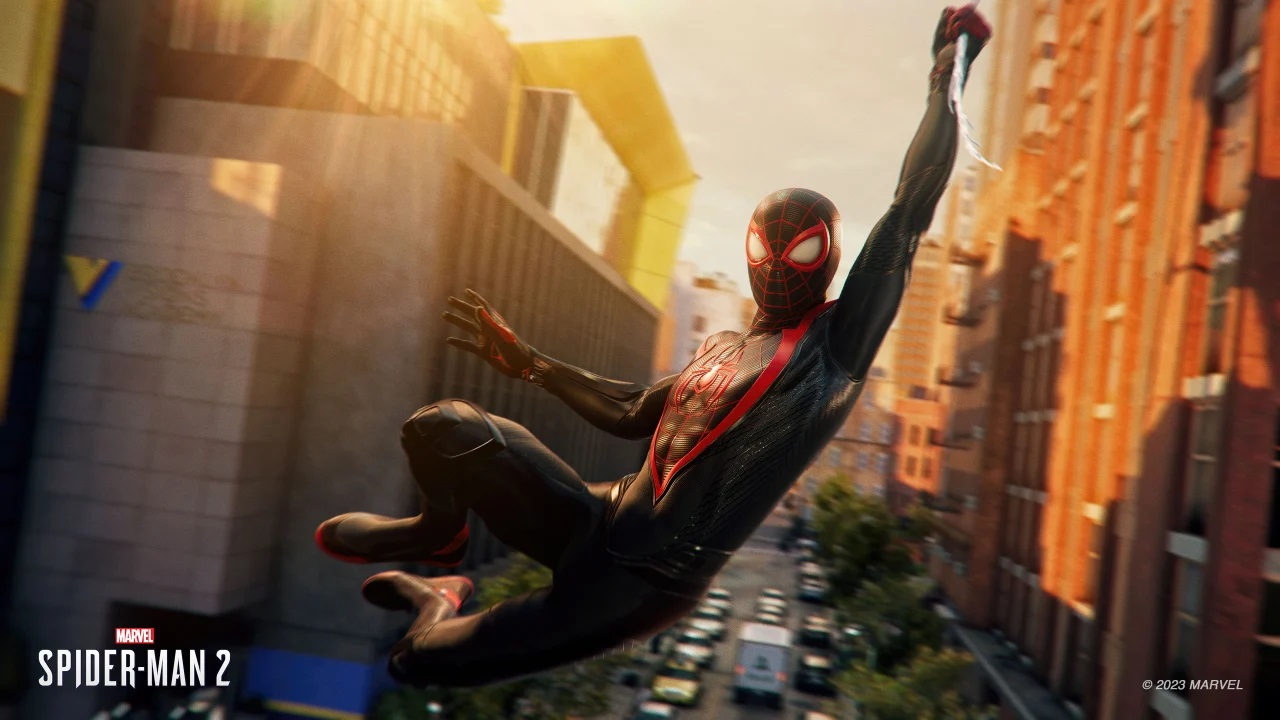 Nonetheless, 30 hours of content should satisfy Spider-Man fans looking to return to Insomniac Games' universe. Marvel's Spider-Man 2 has already gone gold, and fans will not have to wait much longer to get their hands on the game.
Ahead of the release, Insomniac Games has already confirmed the date for the review embargo, with the media gearing up to share their opinions and review scores on 16 October.
Marvel's Spider-Man 2 uses the PS5 hardware to deliver bigger moments and set pieces throughout the narrative, making boss fights and crucial moments even more memorable.
It also features a map twice as large as the original, adding new locations for an even more immersive open world. Therefore, the game aims to be bigger and better than its predecessor in almost every way, enticing players to embark on Spider-Man's latest journey on PlayStation.
Was our article helpful? 👨‍💻
Thank you! Please share your positive feedback. 🔋
How could we improve this post? Please Help us. 😔
[News Reporter]
Obaid is pursuing a Law degree, while working as a content writer. He has worked as a gaming writer for over a year because of his passion for the medium and reporting the latest updates in the industry. Having played hundreds of games, Obaid finds himself coming back to Elden Ring and Red Dead Redemption 2, with these games being among his favorites. He has also been mentioned on highly regarded websites, such as Wccftech, Metro UK, PS Lifestyle, GamePressure, VGC, and Gamespot.